Free Rides to London on 4th January in Congestion Charge Exempt Volvos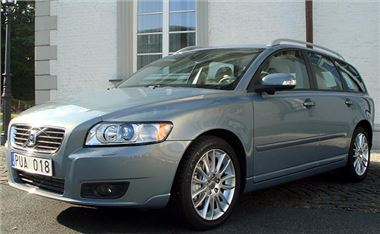 Volvo is offering a free chauffeuring service into Central London on 4th January 2011 in three of its low-emission DRIVe models to mark the introduction of the new Greener Vehicle Discount for the capital's Congestion Charge.
New rules mean that from 4th January 2011, any Euro 5 compliant car - regardless of powertrain - with CO2 emissions under 100g/km will be exempt from the £10 daily charge.
The introduction of the new Greener Vehicle Discount follows a successful 18-month campaign led by Volvo Car UK, which called for a review of the previous Alternative Fuel Discount of the congestion zone charging by London Mayor Boris Johnson.
Volvo's 'DRIVe for free' campaign will provide a chauffeur-driven service for people attending appointments and meetings in the Congestion Charge zone on the 4th January in a Volvo C30 sportscoupe, S40 saloon or V50 sportswagon. All three models qualify for the Greener Vehicle Discount thanks to CO2 emissions of just 99g/km.
Peter Rask, Regional President of Volvo Car UK, said: "Through our ongoing Emissions Equality campaign, Volvo has been instrumental in persuading the Mayor to change the Congestion Charge rules and create a level playing field for all vehicles - regardless of powertrain."
"The new system addresses the unfairness of the old pricing structure, which granted automatic Congestion Charge exemption to all hybrid vehicles, despite the fact that certain models had higher emissions than some non-qualifying petrol or diesel powered models" he concluded.
Volvo currently offers three models with CO2 emissions of just 99g/km - the C30, S40 and V50 DRIVe. A V60 estate with plug-in hybrid technology that emits less than 50g/km CO2 will be launched in 2012 - and prototype versions of a full battery-electric C30 are already undergoing evaluation.
If you would like to take advantage of free chauffeurs for a meeting on Tuesday 4 January - please call Ali on 07899965115 or email ali@nobull-communications.co.uk
Comments