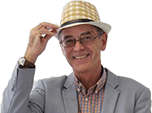 31 Renaults Exempt from Congestion Tax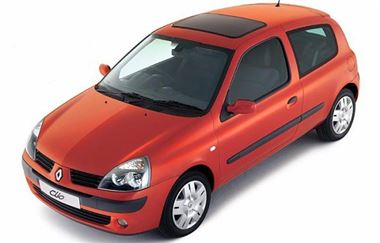 London residents, business commuters and tourist visitors could benefit if they drive a Renault following Mayor Ken Livingstone's new Emission Related Congestion Charge scheme announcement, with 31 cars in Renault's range falling into the 120 g/km CO2 emissions or under bracket meaning they are exempt from any charge.
Today's announcement, applicable from 27th October 2008, means that Euro 4 cars in Vehicle Excise Duty (VED) Bands A and B up to and including 120 g/km will receive a 100 per cent discount (£0) when they travel in around the UK's Capital City.
No less than 31 of Renault's current model line-up qualify for the zero cost category from small cars like Clio to larger, family cars like the Mégane.
Even drivers who have a licence to drive automatic only vehicles can take advantage of the discount by opting for a Renault with a robotised gearbox available with the dCi 86 engines on Modus. Driving a Band A or B environmentally-friendly vehicle doesn't mean you have to compromise on power either, even in a larger vehicle like the Mégane, with the powerful-yet-frugal dCi 106 six-speed forming part of Renault's congestion charge friendly line-up.
In total, Renault offers four Clio Campus, four Clio three-door, four Clio five-door, two Modus, four Grand Modus, five Mégane Sport Hatch and eight Mégane Hatch's that all use the dCi 65, 68, 86, 86 Quickshift5 and 106 engines.
With prices ranging from £7,995 to £16,295 for those Renaults falling into the £0 charge category, driving a Renault is not only helpful to the environment but also good for your bank balance too!
The news that 31 of Renault's current range fall into the exempt-from-charge category is no surprise considering Renault's commitment to producing eco² vehicles. Renault's 76-strong line-up of eco² cars must meet three global environmental standards: they are produced in an ISO-14001-certified plant, their CO2 emissions do not exceed 140g/km (or are biofuel-compatible) and, in addition to being 95% reusable at the end of their life, at least 5% of the plastics they contain have been recycled.
In 2006, Renault President and CEO, Carlos Ghosn outlined the company's objective for even further environmental improvement in the three-year 'Renault Commitment 2009' plan by declaring that Renault will sell one million cars emitting less than 140 grams of CO2, of which one third will emit less than 120g/km.
More at
www.renault.co.uk
Full list of all cars under 121g/km at
www.honestjohn.co.uk/faq/faq.htm?id=81
Comments