Goodwood Festival of Speed: Surprise Jaguar C-X75 appearance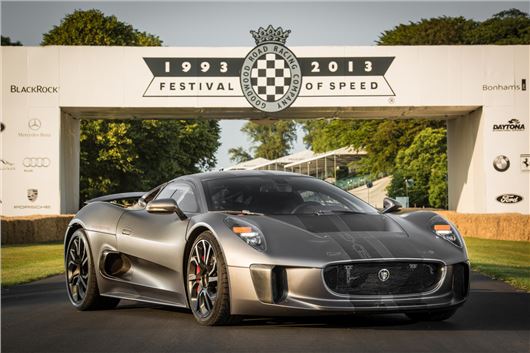 Published 12 July 2013
Jaguar's C-X75 has made a surprise appearance at the Goodwood festival of speed. It was originally shown with gas-turbine engines powering four electric motors - one for each wheel. It was going to enter series production at a cost of arond £700,000 but thanks to the world economic climate the production run was cancelled. 
However Jaguar had still put extensive work into preparing the car for production - the car appearing at Goodwood features a 1.6-litre petrol engine rather than gas turbines. This keeps the batteries charged, which in turn power the four electric motors, giving a power output of 850PS. 
Jaguar hopes the lessons learned from building the C-X75 prototypes will be put to good use in future production cars. Technologies featured in the cars include lightweight, composite materials and - of course - the hybrid powertrain. 
Comments
Author

John Slavin
Latest