233 Entries For Croft Nostalgia Event Next Weekend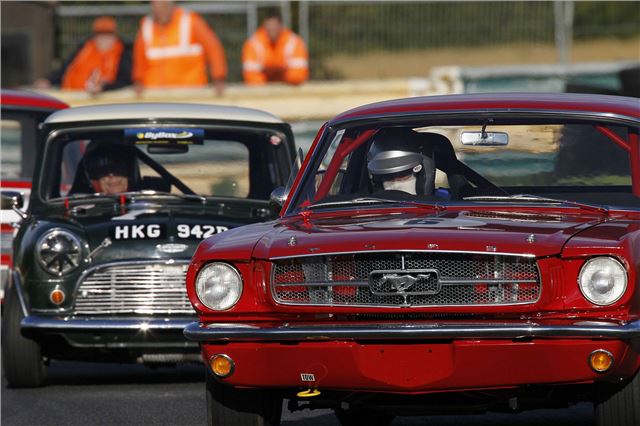 A record of 233 competitors have entered the historic motor races at Croft Circuit's Nostalgia event near Scotch Corner in North Yorkshire on 4th/5th August.
The races are for saloons, GTs, sportscars and single-seaters from the 1940s to the 1970s. A total of 18 races each with an average grid of 17 cars, all
 organised by the Historic Sports Car Club.
Among the highlights will be the Derek Bell Trophy for Formula 5000 and Formula 2 cars. After his win at F at the Silverstone Classic, Michael Lyons will be fighting for another in his Lola T400 F5000. he won last year and, weather permitting, might well set the fastest lape of the year arounf the 2.125 mile circuit.
The biggest grid with 39 entries so far is the Guards Trophy for sportscars. 2011 winner Nick Fleming will be defending his title in a Lotus Elan S1 against Boroughbridge's Jon Waggitt in his rare and newly restored Lenham Spyder. Waggitt is also entered for the Historic Formula Junior category in a Lotus 20.
In the two 26-strong Historic Formula Ford races, 19-year-old James Buckton from Harrogate will be racing his own father Derek.
Track action during Nostalgia weekend will be complimented by plenty of top-class entertainment off it including:
Air displays by Battle of Britain Memorial Spitfire (Saturday) and Jet Provost and Isaacs/Hawker Fury stunt bi-plane (both Sunday)

400 classic pre-73 cars, motorbikes, buses and other vehicles

100 WWII military machines including 'firing' tanks!

Free rides to the event in classic/vintage buses from Darlington town centre

Music, food, fashion from the 1940s, 1950s, 1960s and 1970s

Additional sideshows, demonstrations and 'retro-jumble' stalls
Admission to the event is FREE all weekend for accompanied children aged 15 and under with tickets for adults starting at £13 Saturday and £20 Sunday. For more information and latest news about the Croft Nostalgia event visit www.croftcircuit.co.uk or call Croft Circuit on 01325 721815.
Croft Circuit Facebook page click
here
Croft Circuit Twitter click here
(Mustang photo by Tony Todd)
Comments