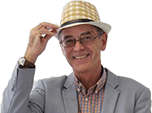 1,000 Car Auction at Manheim Colchester This Saturday

Published 14 October 2013
October and November are the months of the year when auctions are swamped with cars and prices are usually lowest.
To try to raise prices realised, by enabling more private buyers to attend, Lex Autolease will be holding the first of a series of 1,000 car and LCV auctions at Manheim Colchester on Saturday 19th October.
Bidding starts at 10.30am.
Manheim's Colchester site is Europe's only four lane car auction centre. The listing for the Saturday extravaganza features small to large cars, premium and luxury models, hybrids, ex-MoD fleet, motorcycles, taxis, motorhomes, caravans and LCVs.
An open event, the Lex Autolease Megasale will welcome both trade and private buyers who are able to take advantage of the Saturday listing to benefit from half price delivery, as well as double points on the Manheim swipe and save loyalty scheme; applicable when a buyer purchases five vehicles or more.
For those who can't attend the weekend sale in person, the 1,000+ vehicles will also be available through Manheim's online bidding platform, Simulcast, which was recently upgraded to work on tablet and smartphone devices.
Glenn Sturley, vehicle remarketing director at Lex Autolease, comments: "Our previous Megasales have proven incredibly successful, with more than 1,000 buyers registering across both the auction hall and online environment for each event. The combination of a diverse range of high quality vehicles, the unique four lane set up, our move to a weekend format and discounts on Manheim's delivery services are sure to make this year's event the best yet." 
Mark Taylor, general manager at Manheim Colchester, adds: "More than £7.2m worth of stock went under the hammer at last year's Lex Autolease Megasale and we're hoping to break that record at this year's event. In addition, last year saw bidders who travelled or logged in from Tyneside, Glasgow, West Yorkshire, Ireland, Turkey, Malta and even New Zealand. We're expecting to see an even greater global interest in the extensive range of vehicles on offer on Saturday 19th October.
"From Porsche Boxters to Triumph Tigers, Toyota Prius hybrids to Peugeot motorhomes, ex-MoD Vauxhalls and a fleet of ex-London Taxis, there will something for everyone and to suit all budgets when we open the bidding. We're working closely with the Lex Autolease team to ensure we provide buyers, in person and online, with the highest quality service and the ultimate auction experience."
To find out more about the sale, visit www.manheimremarketing.co.uk 
For latest auction prices see: BCA Blackbushe Auction report Wednesday 9th October.
Comments
Author

Honest John
Latest