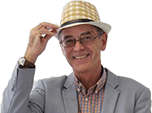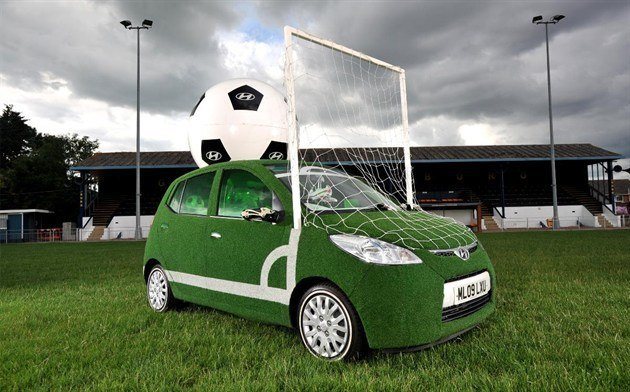 There's just 24 hours left to bid on Hyundai's i10 football car, which was used for publicity during the World Cup.
With a day remaining, bids on the ebay-listed car currently stand at £3109, which means someone could bag themselves a bargain. A standard 09-plate 1.2-litre Classic on which this is based, will sell for around £5500 at a dealer; list price is £7725. Plus the balance of the five-year/unlimited mileage warranty remains.
As reported last week, it was produced by car artist Andy Saunders - a hugely talented and world-famous car modifier. The Hyundai i10 has 'grass' bodywork and matching interior, a giant football on the roof and goal posts fixed to the A-pillars. In fact, this i10 has had a 'celebrity' past. Before its conversion the i10 was one of two lent to Jeremy Clarkson for his 2009 DVD 'Duel'. It's now being sold as part of a charity challenge. All the money raised will be handed to BEN, the automotive industry charity, as a donation.
Questions from potential owners have been coming in thick and fast for the one-off city car. Here are some of our favourites so far:
Can it be converted into a rugby-themed car? I'm interested in purchasing said vehicle, but I don't want people thinking I'm interested in a girls' sport.
Would you be interested in taking a Chevrolet Spark with fake wood stickers down the sides and a surf board on the roof in part exchange?
Won't I be offside as soon as I sit in the driver's seat?
I suffer from moles. Do you think that if I bought this car and parked it at my house the moles may try to burrow into it thinking the grass is real?
To see the car on ebay for yourself, click here.