BCA gives private car buyers the 'inside knowledge' with its new website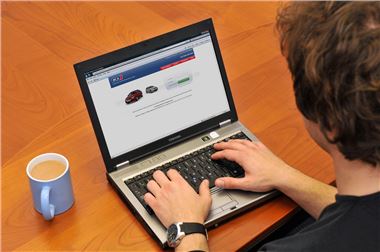 Leading vehicle auction company, British Car Auctions (BCA), is aiming to make buying a car at auction a lot easier for motorists with the launch of its new website: www.british-car-auctions.co.uk.
The company has redesigned its website with an all new and easy to use stock locator that shows every vehicle BCA has consigned for sale, together with catalogues and sale information for every BCA centre nationwide.
Motorists can now search online through the 13,000 or more vehicles registered for sale at BCA at any one time to find the exact car they want. The service is free once you have registered your details with BCA.
"We know how time consuming it can be for buyers to find the exact car that meets their motoring needs" confirmed Tim Naylor, PR Manager, BCA. "Our redesigned website makes it much easier for buyers to find out exactly when and where the precise vehicle they are after will be on sale at BCA.
"At the heart of the website is a really easy to use stock locator that sorts through all the BCA stock by a number of different criteria. All a buyer has to do is enter the type of vehicle they're looking for - from make, model and body type, through to fuel, transmission, age and mileage. They can also search by location or nationwide to find out when and where the car they want is being offered for sale. It is simple to use and cuts down the time spent on hunting for a used car."
A shopping list of vehicles meeting the search criteria is automatically provided with the opportunity to look at each vehicle in more detail, including colour, service history and accessories, age and mileage and digital images. Potential buyers can also browse individual sale catalogues or the entire stock available at any BCA location for any given day.
Automatic searches and alerts can be set up and the online service will advise buyers by email when a suitable vehicle has entered BCA's system.
There's also a BCA Showroom section, providing a short-cut to details of prestige, sports and other special interest vehicles. And there's a jargon buster to help new auction buyers to understand trade terminology as well as know what to look for when they come to a sale. There is even an online manual that tells how to get the best out of the BCA website
"Our goal was to create a website that makes it easy for buyers to find the vehicles they want to buy," concluded Tim Naylor. "And that makes it a great site for sellers too."
Comments