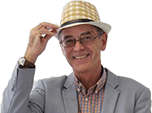 Classic Auction Today at 1.15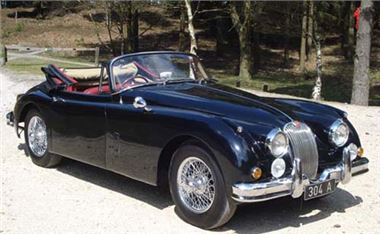 Nine decades of motoring are represented in the entries for Barons' sale of Classic, Collectors, Sports & Prestige cars at Sandown Park next Tuesday, June 15th.
The earliest car is the 1929 Chrysler 65, a real head-turner with its two-tone paint. And the most recent is another head-turner - an outstanding 2002 Dax 427 Cobra.
The sale has something for all enthusiasts, whether they're into quintessential British thoroughbreds, charismatic starter classics, sleek sportscars, muscle cars or want to head off road. There's even something for movie buffs, who can get 'Back to the Future' with the 1981 DeLorean DMC12.
British thoroughbreds include a fine, rare 1953 Alvis TB21 Roadster and a 1949 Bentley MkVI which was converted to diesel in the 1960s.
Keeping to the British theme, Barons often features a strong Jaguar entry in its sales, and there are no less than 19 Jaguars and Daimlers on offer, including a beautiful 1962 S1 E-type Roadster.
And Land Rover fans have four to choose from, including a 1949 Series One 80" SWB which has undergone a nut and bolt restoration and is described as being 'as new'.
A full list of cars for the sale appears below. For further information please visitwww.barons-auctions.com, email info@barons-auctions.com or call 08454 30 60 60.
Classic & Collectors' Cars
1953 Alvis TB21 Roadster-# 29 of just 31 built £19000-23000
1984 Audi Quattro UR Coupe Treser-Extremely Rare £9500-11000
1978 Austin 7 Ulster Replica-£SHB
1959 Austin Healey 'Frog Eye' £3500-4500
1949 Bentley MKVI Diesel £5750-6750
1986 BMW 635CSi £5500-6500
1969 Chevrolet Camaro 427 Coupe £33000-37000
1929 Chrysler 65 Roadster with Rumble seat £10000-12000
1964 Daimler 2.5 V8 Saloon £8000-10000
1978 Daimler Sovereign 4.2 LWB £3750-5500
2002 Dax 427 Cobra £32500-37000
1981 Delorean DMC12 £9500-11000
1979 Ferrari 308 GT4 £14000-15000
1967 Honda S800 Coupe £8000-10000
1987 Jaguar XJS TWR Coupe £3750-4750
1964 Jaguar E-Type 3.8 FHC £22000-25000
1962 Jaguar E-Type S1 3.8 Roadster £44000-48000
1962 Jaguar MKII 3.4 Saloon £13000-15000
1964 Jaguar MX 3.8 Saloon £13500-14500
1965 Jaguar S-Type 3.8 Manual+Overdrive £4000-5500
1988 Jaguar XJ6 3.6 Saloon £3500-4500
1958 Jaguar XK150SE DHC Auto £55000-60000
1971 Lancia Fulvia 1.3S Coupe £2000-3000
1984 Land Rover S3 Safari 2.3 litre-SWB £1250-2000
1975 Land Rover Series III £5750-7000
1949 Land Rover S1 80 inch £11500-13000
1955 Land Rover Series One 86 Inch £4000-5000
1971 Lotus Elan +2S 130 £5500-7000
1987 Mercedes 420SL £5000-6000
1985 Mercedes 500SL £9500-11000
1988 Mercedes 500SL £7000-9000
1972 MG MGB Roadster £6500-8000
1966 MG Midget MKII £2500-3500
1975 MGB GT Jubilee Edition £2500-3500
1975 MG MGB Roadster £3800-5000
1973 Triumph Spitfire £2300-3000
1976 Triumph Stag MKII £3500-4500
1982 Triumph TR7 V8 Convertible £1750-2500
1970 Wolseley 1300 Saloon -£1500-2000
Sports and Prestige
A Cherished Registration TL 2570 £1000-2000
A Cherished Registration number 20 UXA £800-12000
A Cherished Registration AJZ 65 £1200-1500
A Cherished registration number F18 DEM £1000-1500
A Cherished Registration number 80 VXB £800-12000
1999 Daimler Super 8 LWB Saloon £9500-11000
1995 Jaguar XJR 4.0 Saloon £2000-3000
1992 Jaguar XJ12 Saloon £3750-4500
1993 Jaguar XJ12 6.0 Insignia £2000-3000
1992 XJS 4.0 Coupe LPG £3750-4750
1991 Jaguar XJS 4.0 Coupe £3500-4500
1994 Jaguar XJS 4.0 Coupe £2500-3000
1992 Jaguar XJS 5.3 V12 £6000-7000
1998 Jaguar XK8 Coupe £7000-8500
2001 Mercedes CLK55 AMG Avantgarde £9000-11000
2001 Mercedes C32AMG Saloon- £14500-16000
1992 Mercedes 190E £1750-2500
1990 Mercedes 300SL £5000-6000
1994 Mercedes E220 Cabriolet £5000-7000
1998 Mercedes SL320 £7500-9000
2000 Porsche Boxster £7500-8500
2000 Mini Supersport £6000-7000
1996 Subaru SVX Coupe £2000-3000
1995 Toyota MR2 Coupe No Reserve
Comments