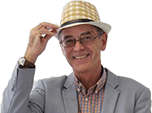 Jaguar Heritage Auction, Sandown Park, 27th April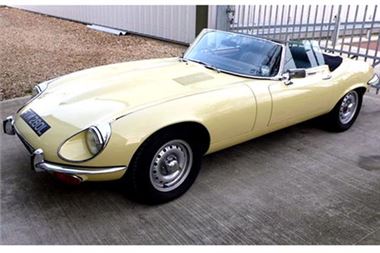 Barons' Jaguar Heritage, Classic and Sports Car Sale at Sandown Park, Surrey on April 27th celebrates the 75th anniversary of the legendary marque.
The entry list already includes several very desirable examples, including a 1933 SS1 coupé, a stunning, rare 1958 XK150SE DHC auto and some glorious E-types, including an updated 1973 Series 3 roadster by Vicarage.
The 1933 SS1 coupé is one of just 1099 produced. Finished in its original coffee and cream colours, it is fitted with its original - and very rare - R.A.G carburettor, all original running gear and the original wipers driven from the gearbox. The car has been repatriated after spending many years in Australia and is offered in good condition, having been restored some years ago. Estimate: £70,000-90,000.
The 1958 XK150SE DHC auto was originally delivered to John Bloom as a present from his business partner Mr Barry Humpman. The pair became household names in Britain in the 1950s and early '60s by marketing washing machines - gaining over 10% of the UK market share. The car was subsequently owned by Bentley specialist Stanley Mann. In recent years it has been completely rebuilt, including a bare metal respray, engine and transmission rebuild, a full re-trim in high quality Connolly red leather with black piping and a new mohair hood. The car has lived in Cyprus since 2008 and was shipped back to the UK in February this year. It has covered only 24,250 miles in its lifetime - and just 100 miles since 2008. Estimate: £60,000-£70,000.
Early entries for the sale also include three excellent variants of the ever-popular Jaguar E-type. The primrose yellow 1973 S3 V12 Vicarage roadster is in mint condition, (estimate £78,000-£85,000).
Earlier E-types are represented by a sleek, black 1962 S1 3.8 fixed-head coupé, a left-hand-drive car which spent the first 36 years of its life in California. It has been meticulously restored and carries an estimate of £28,000-£34,000. And the sale also includes a later Series One E-type - a 1968 Series 11/2, to be precise - which has covered 38,800 miles from new. It is offered complete with an extensive file of bills relating to the restoration and various upgrades incorporated during the rebuild, which includes tuning by TAG Racing team mechanic (estimate £26,000-£29,000).
Another great British classic is the 1961 Jaguar MkII 3.4 Saloon, which is equipped with the desirable manual + overdrive transmission and has benefited from a £45,000 restoration. The car was originally supplied to the Australian market and reimported to the UK. It was acquired by the vendor in 2000 after some time in storage and a comprehensive restoration was undertaken with assistance from Cooper Craft. It has been comprehensively rebuilt, with new interior, Coombs-style rear arches and outstanding body and paintwork. The 3.4 litre, XK engine has recently been rebuilt and the car is said to drive like a modern version of a MKII. (£21,000-£25,000.)
Barons' Jaguar successes
The directors of Barons are not just Jaguar fans, but are steeped in Jaguar history. Consequently the company has a great affinity with the marque, and has enjoyed great success with its Jaguar sales.
A specialist dealer in classic Jaguars in the 1980s and '90s, Laurence Sayers-Gillan also used to own and run a Jaguar racing team, campaigning a 550bhp V12 S3 Saloon in the AMOC Inter Marque Championship and other national race series. In addition, he was a founder member of the Jaguar Car Club and served on the Jaguar Drivers' Club competition committee.
Another Barons' director, Tony Cavell, was a well-known MKII racer and Jaguar racecar preparation specialist, with a string of successes behind him, both behind the wheel and as a race engineer.
Barons attracts more Jaguars than other UK auction houses due to its background in the marque, and holds a Jaguar Heritage sale every year. It has also achieved some outstanding results in recent years. 2009 saw £70,000 for a S3 E-Type Roadster, £30,000 for a S2 E-Type FHC, £60,000 for a 1947 3.5 Saloon and £32,000 for a 3.8 MKII Saloon.
Barons has also sold a number of Jaguars with fascinating histories, including the ex-Wilkie Wilkinson 1961 S1 E-Type FHC, registration WAG 7, which achieved £32,346 at Barons' Sandown Park sale in December 2008. 'WAG 7' was sold on behalf of the estate of the world-famous bodybuilder Charles 'Wag' Bennett. Bennett is perhaps best-known for discovering Arnold Schwarzenegger who would, in later years, refer to him as his 'British father'.
To consign a Jaguar or other classic or sports car to the April 27th auction, or to be kept informed about entries as they are confirmed, visit www.barons-auctions.com, call 08454 306060 or email info@barons-auctions.com
Comments