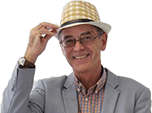 Used Prices Still Reluctant to Slip at Auction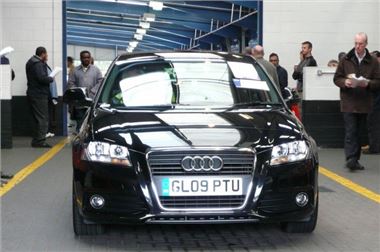 Obviously the fleets are still resisting lowering reserves.
And, for whatever reason, we are seeing some very desirable nearly new cars at
auction.
But generally prices are still holding despite an uneasy feeling
among dealers that they have to drop soon at what is, traditionally, the low
point of the year.
Hot property today included the first Audi Q5 at public
auction ever: an 09 2.0TDI 170 SE with 3k miles that sold for £27,200. Other
nearly new Audis today included an 8k mile 09 TT 2.0TDI quattro that sold for
£23,900, a 4k mile 09 A4 B8 2.0TDI143 SE Multitronic that made £19,200s, and a
3k mile 09 A3 Sportback 1.4 TFSI S-Matic that sold for £19,000.
Over among the part exchanges, a very nice 39k mile 02 reg
Peugeot 406 2.2HDI Coupe with satnav made £3,700.
Last month, I mentioned an eyebrow facelift 87k mile 2007/57
Mercedes E280CDI A/G auto, satnav, 2007/57 made £13,900 that looked cheap
against a 55k 07 E320CDI Sport that raked in £17,500. Today a facelift 82k mile
2006/56 E320CDI Sport auto with satnav made a bang on book £14,000.
Here's the list. As usual, 's' means sold. 'p' means top
provisional bid, 'pc' means provisional, but close. 'n/s' means not sold. 'n/w'
means miles not warranted. 'MNW' means unknown mileage. 'dmg' means damaged.
D/R means damaged and repaired. 'fl' means facelift. Extras like 'lthr' and
'sat' are specified when they are not standard.
Part-exchanges
Citroen Xsara Picasso 1.6SX, 2003/53, 46k miles £3,000s
Ford Mondeo 2.0TDDI 115 Zetec, 2003/52, 78k miles £1,950s
Peugeot 406 2.2HDI Coupe, satnav, 02 reg, 39k miles £3,700s
Range Rover Sport 2.7TDV6, 2007/55, 68k miles £19,600s
Renault Megane CC 1.9D Priv auto, 2006/56, 28k miles £7,600s
VW Golf IV 1.9TDI PD 100 5-dr, 2002/52, 44k miles £4,650s
VW Golf V 2.0 GT TDI 5-dr, 04 reg, 60k miles £6,200s
Ex-Fleet
Audi A3 2.0TDI 3-dr, 04 reg, 33k miles £6,500s
Audi A3 Sportback2.0TDI 140, 2006/56, 106k miles £8,600s
Audi A3 Sportback 1.4TFSI S-matic, 09 reg, 3k miles £19,000s
Audi A4 B8 2.0TDI143 SE Multi, 09 reg, 4k miles £19,200s
Audi A5 1.8TFSI Sport, 08 reg, 35k miles £18,800p
Audi TT 2.0TDI 170, 09 reg, 8k miles £23,900s
Audi Q5 2.0TDI 170 SE, 09 reg, 3k miles £27,200s
BMW 320D 2.0SE, 05 reg, 54k miles £10,050s
Ford Fiesta 1.2 Style Climate 3-dr, 08 reg, 12k miles
£5,650s
Ford Fiesta 1.4TDCI Zetec Climate 5-dr, 06 reg, 53k miles
£3,800s
Ford Fiesta 1.4TDCI Zetec Climate 5-dr, 06 reg, 55k miles
£3,900s
Ford Focus II 2.0TDCI 136 Ghia, 2005/55, 114k miles £3,500s
Ford C-Max 2.0TDCI Ghia, 04 reg, 80k miles £3,850s
Ford Mondeo 2.0i Ghia X 5-dr, 2005/55, 115k miles £3,100s
Ford Galaxy 2.0TDCI Ghia, 07 reg, 50k miles £11.900s
MINI One D 1.4, 05 reg, 95k miles £4,800s
MINI One 1.6 convertible, 2007/57, 39k miles £8,300s
MINI Cooper 1.6, a/c, 2005/55, 44k miles £6,350s
Mercedes A180CDI Classic, 06 reg, 41k miles £6,900s
Mercedes SLK200K auto, 07 reg, 8k miles £18,500s
Mercedes SLK350 manual, 08 reg, 8k miles £22,300s
Mercedes E320CDI Sport auto, sat, 2006/56, 82k miles £14,000
Nissan 350Z 313 GT Coupe, 2009/58, 4k miles £20,300p
Renault Clio 1.5DCI68 Expression, 2007/56, 34k miles £5,200s
Renault Megane 1.5DCI 86 Dynamic, 2007/57, 16k miles £6,700s
Subaru Legacy 2.0RE Sport Tourer, 06 reg, 80k miles £4,850s
Toyota Avensis 2.0 D-4D T3-X estate, 2006/56, MNW £7,200s
Vauxhall Astra 1.7 100 estate, 2005/55, 106k miles £2,950s
Vauxhall Vectra 1.9CDTI 120 L 5-dr, 2006/56, 30k miles
£5,800s
VW Golf V 1.4FSI S 5-dr, 05 reg, 110k miles £3,900s
VW Jetta 1.6FSI SE, 2007/57, 51k miles £6,500p
Volvo XC90 D5 185 SE Geartronic, 2007/57, 20k miles £21,400s
As always
the best way to look for a specific car coming up at a BCA auction or to
pre-check a day's sale is to visit Auctionview If you are a BCA account holder this
service also now gives composite price information (average auction price, CAP
and Glass's) and now allows you to buy a selection of cars directly on-line.
Please Note
BCA Now Charges All Private Buyers a £23.50 VCA New Keeper Transfer Fee. On
behalf of the vendors, BCA is required to notify DVLA via the V5C of changes of
ownership.
For
sales at BCA Edinburgh, click here for full details: BCA Edinburgh

BMW
group sales at BCA Group Sales

BCA's
exclusive Commercial Auction View service at BCA Commercial .
BCA
Peterborough stages Motorbike sales on the last Friday of each month, with high
volume Super Sales featuring 'bikes from Black Horse every two months. (Next Super Sale on 25th June). Sales start at 1pm and all are
welcome to attend. There is
secure motorcycle parking on the day and an expert and enthusiastic Sales Team
on hand to answer questions.
Viewing is on the morning of the sale and BCA can arrange transport to
anywhere in the UK.
Full
catalogue details and a picture of every motorbike entered for the sale will be
available online in advance through BCA's exclusive Commercial Auction View
service (Commercial Auctionview).
For Manheim auctions in the UK, click on Manheim.
For future
police sales at West Oxfordshire Motor Auctions. Visit WOMA , click on 'stocklist',
then click on search, or use the faxback on 0906 3080 953 at 60p per minute.
Sales are held on Tuesday and Thursday evenings from 5.30pm.
Brightwells
HUGE WEEKLY 4x4 SALE takes place every Tuesday at Easter's Court on the A49
by-pass, Leominster, Herefordshire, start time 11.00am, phone: 01568 611325,
website: Brightwells
Last year Motorpoint
launched auction4cars - an online fee-free alternative to the traditional car
auction. It currently sells over 400 cars a week, mostly taken in
part-exchange, from its four collection points - Burnley, Derby, Newport and
Peterborough. For more information visit auction4cars
For Classic auctions at Sandown Park click on Barons
Comments