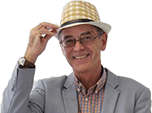 Rare Alvis in Barons' April 28th sale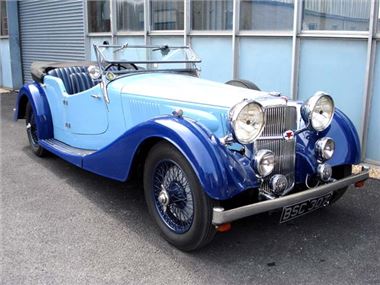 Barons next auction is headlined by an extremely rare 1937 Cross & Ellis-bodied Alvis Speed 25 Open Tourer, one of just 39 ever built. The Speed 25 is regarded as Alvis's most important and sporting machine, rightfully regarded as a worthy competitor for the 3-Litre and 4-Litre Bentleys of the day.
This very rare Cross and Ellis-bodied Speed 25 is thought to be one of just five examples built for the Glasgow Police Service with 4-seater, 4-door, Tourercoachwork. It is equipped with a 3.5 litre, 6 cylinder engine, has been the subject of a full restoration and is in very good condition (estimate: £60,000-£70,000).
Also offered - as a separate lot - is what is believed to be the original engine from this car. This complete 3.5 litre Alvis engine,
complete with gearbox and ancillaries, is complete with the triple carburettors, distributor, exhaust manifolds and is in clean condition (estimate £5,000-£7,000).
Another superb Alvis - a glorious 1931 TK12/60 Beetleback - will also go under the hammer on April 28th. This very handsome machine carries an estimate of £25,000-£35,000.
Other charming early cars on offer include the 1929 Ford Model A Tourer, 1929 Morris Cowley Flat Nose Saloon and the magnificent 1930 Nash 494 Straight Eight Sedan Limousine. There is also a fine selection of 1950's, 60's and 70's classics. Those who prefer two wheels to four may well take an interest in the two James motorcycles on offer, or the Royal Enfield, which was fully restored just 10 miles ago!
Barons also has an interesting selection of number plates, including '2 ON' (estimate £10,000-£12,000).
Further information, full catalogue and photograpsh can be found on
www.barons-auctions.com
.
Comments