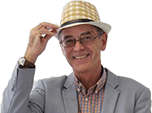 Car Auction Prices Might Have Peaked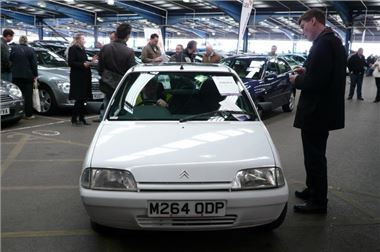 After three months of price rises that saw one junior supercar go up in the books £6,000 last month then £2,000 this month, and month on month rises of £600 even for average cars, the market might have got to the point where it can't take any more.
When prices are falling, more cars are knocked down. When prices seem to be rising, fleets won't take low bids, but can get trapped into an unreasonably high expectation of what their cars will fetch.
Take a look at the Aygo prices below. Obviously where cars with higher mileages are bid higher than those with lower mileages there are no real bids and the auctioneer is trying to hype the cars. The market is all for C1s, 107s and Aygos at the moment, but not at any price. And the prices below translate to more than £5,000 on the forecourt where no one in their right mind would pay £5,000 + for a two year old when they could get a new one for £6,250.
Vectras looked cheap. Even the two grander, though a 2002, was a Vectra C, not the Vectra that Jeremy Clarkson buried. Maybe there's word on the street about 2.2 timing chains.
But buy of the day had to be a pristine little 54k mile 94M Citroen AX 1.0 Cascade with the slight disadvantage of no documents.
£225 would have left enough out of £2,000 for a youngster to afford to insure it.
Here's the list. As usual, 's' means sold. 'p' means top provisional bid, 'pc' means provisional, but close. 'n/s' means not sold. 'n/w' means miles not warranted. 'MNW' means unknown mileage. 'dmg' means damaged. D/R means damaged and repaired. 'fl' means facelift. Extras like 'lthr' and 'sat' are specified when they are not standard.
Part Exchanges:-
Citroen AX 1.0 Cascade 5-dr, 1994M, 54k miles (no docs) £225s
Ford Mondeo 2.2TDCI 155 Ghia, 2005/54, 97k miles £3,100s
Honda HR-V 1.6 4WD 5-dr, 2001/51, 28k miles £3,750s
LandRover Freelander TD4 auto 5-dr, Y reg, MNW £3,100
LandRover Freelander TD4 3-dr, 2004/53, 53k miles £5,100
Toyota Avensis 1.8VVTI GS, 2001/51, 137k miles £900
Toyota Prius II T-Spirit, 06 reg, 56k miles n/w £7,800
Ex-Fleet:-
Audi A3 1.9TDI 105 Sportback, 2007/56, 20k miles £9,000p
Audi A3 2.0T FSI quattro Sport, 2005/55, 35k miles £9,450s
Audi A4 3.0TDI quattro SE auto, 05 reg, 103k miles £7,700s
BMW Compact 325i Ti Sport, 2003/52, 97k miles £3,150p
BMW 530d Sport auto, 2005/55, 98k miles £12,000s
Citroen C4 2.0 143 Exclusive 5-dr, 05 reg, 20k miles £4,500s
Citroen C4 1.6HDI 92 SX 5-dr, 07 reg, 31k miles £6,000s
FIAT Panda 1.2 Dynamic, 2006/56, 9k miles £3,450p
FIAT Punto 1.2 Active, 2005.55, 26k miles £3,050p
Ford Fiesta 1.4TDCI Zetec Climate, 2005/55, 31k miles £4,700s
Ford Focus 1.6 Sport, 2007/56, 16k miles £5,950s
Ford Mondeo 2.0TDCI 115 Ghia, 2006/55,58k miles £5,150s
Honda Civic 1.4S 3-dr, 2004/54, 31k miles £3,300p
Hyundai Santa Fe 2.2CRTD CDX 5-st, 2006/56, 20k miles £10,600p
Lexus IS220d 175 Sport, 08 reg, 11k miles £15,500p
MG ZR 2.0TD 115 Trophy SE, or reg, 26k miles £3,550s
MINI One 1.6, 06 reg, 12k miles £7,000p
MINI Cooper S 1.6 convertible, 2006/56, 8k miles £12,750s
Mits Colt 1.1CZ1 3-dr, 2007/56, 12k miles, x 2 £3,600s each
Nissan X-Trail 2.2DCI 136SVE, 04 reg, 99k miles £4,700s
Nissan X-Trail 2.2DCI 136 Columbia, 2007/57, 16k miles £9,200p
Peugeot 307 2.0HDI 136XSI, 2005/55, 63k miles £4,800s
SEAT Leon 1.9 TDI Stylance, 2006/55, 94k miles £4,700s
Toyota Aygo 1.0VVT-I+ 5-dr, 2006/56, 20k miles £4,600p
Toyota Aygo 1.0VVT-I+ 3-dr, 2007/56, 17k miles £4,200p
Toyota Aygo 1.0VVT-I+ 3-dr, 2007/56, 21k miles £4,300p
Toyota Aygo 1.0VVT-I+ 3-dr, 2007/56, 26k miles £4,350p
Toyota Auris 2.0 D-4D T Spirit,2007/57, 26k miles £8,050s
Toyota Prius II T-Spirit, 07 reg, 98k miles £6,900s
Vauxhall Corsa 2.0SXI 3-dr, 2003/53, 32k miles £2m750s
Vauxhall Vectra 2.2LS auto, 2002/52, 63k miles £2,000s
Vauxhall Vectra 1.9CDTI 120 E, 2007/56, 22k miles £5,500p
VW Beetle 1.9TDI PS, 2002/52, 77k miles £3,900s
VW Bora 2.0 Sport, 03 reg, 58k miles £2,750s
VW Bora 1.9TDI PD 100, 04 reg, 62k miles £4,100s
VW Passat 2.0TDI 140, 2006/55, 122k miles £4,850s
VW Passat 2.0TDI 140 estate, 2006/55, 70k miles £6,400s
Volvo S40 2.0D S, 2006/56, 91k miles £5,700s
As always the best way to look for a specific car coming up at a BCA auction or to pre-check a day's sale is to visit
www.auctionview.co.uk
If you are a BCA account holder this service also now gives composite price information (average auction price, CAP and Glass's) and now allows you to buy a selection of cars directly on-line.
Please Note BCA Now Charges All Private Buyers a £23.50 VCA New Keeper Transfer Fee. On behalf of the vendors, BCA is required to notify DVLA via the V5C of changes of ownership.
For sales at BCA Edinburgh, click here for full details:
www.british-car-auctions.co.uk/main.asp?page=60
For BCA online auctions go to
www.bca-online-auctions.co.uk
. Two types of sale: Live Online and Open Tender. These are only available to BCA MyBCA Loyalty Card holders.
BMW group sales at BCA
www.british-car-auctions.co.uk/Default.aspx?page=2537
BCA's exclusive Commercial Auction View service at
www.commercialauctionview.com
.
BCA Peterborough stages Motorbike sales on the last Friday of each month, with high volume Super Sales featuring 'bikes from Black Horse every two months. (Next Super Sale on 25th February). Sales start at 1pm and all are welcome to attend. There is secure motorcycle parking on the day and an expert and enthusiastic Sales Team on hand to answer questions. Viewing is on the morning of the sale and BCA can arrange transport to anywhere in the UK.
Full catalogue details and a picture of every motorbike entered for the sale will be available online in advance through BCA's exclusive Commercial Auction View service (
www.commercialauctionview.co.uk
).
For future police sales at West Oxfordshire Motor Auctions. Visit
www.woma.co.uk
, click on 'stocklist', then click on search, or use the faxback on 0906 3080 953 at 60p per minute. Sales are held on Tuesday and Thursday evenings from 5.30pm.
Brightwells HUGE WEEKLY 4x4 SALE takes place every Tuesday at Easter's Court on the A49 by-pass, Leominster, Herefordshire, start time 11.00am, phone: 01568 611325, website:
www.brightwells.com
Comments