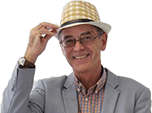 Huge Expansion in Live Online Auctions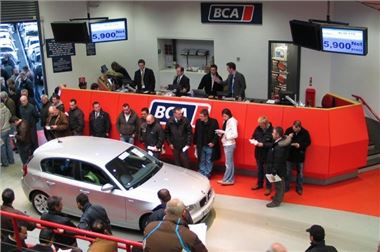 BCA staged over 350 Live Online sales in the UK during January, selling over 4,650 vehicles with an added value of nearly £1 million. Across Europe, the company staged a further 121 sales selling over 2,300 vehicles.
It is the largest number of Live Online sales BCA has staged in a calendar month to date and, according to the company's Remarketing Director, Jonathan Higham, further indication that online sales are now an accepted part of vehicle remarketing.
"BCA launched Live Online in 2000 so it has been a long haul in terms of development and investment, but we are now seeing the real benefits that this dynamic and integrated online sales channel is delivering to buyers and sellers alike," said Higham.
He added "To put the numbers into context, in January 2009, Live Online sold over three times as many cars and vans in the UK as the service did in the same month a year ago. The added value in terms of final online bids was approaching £1 million in January and that really is just the tip of the iceberg."
He continued "We expect this fast growth to continue as more and more buyers try Live Online and find it a valuable tool in their stock acquisition box. The average Live Online sale now sells around 17% of the entry to net bidders and we also expect this percentage to rise."
In January alone, online bidders have had the opportunity to bid on more than 30,000 units in BCA Live Online sales and actually purchased 4,652 vehicles, equivalent to 17% of the entry. In a number of sales this year, BCA has had more buyers online than in the auction hall, notably a recent BMW Open auction where 300 hall bidders were joined by 308 Live Online bidders, more than doubling the buying power. In total 2,991 individual buyers purchased online in January.
Vendor customers regularly using Live Online include manufacturers such as Ford, BMW, Vauxhall, Citroen, Mitsubishi and Volkswagen, alongside LeasePlan, ING, Lex and Motability from the fleet & lease sector. BCA also utilises Live Online in the dealer sector on behalf of sellers including Inchcape Retail, Snows Motor Group, Sytner and Jardine.
Live Online uses sophisticated web browser technology to deliver live video and real time audio to remote bidders, allowing them to compete with buyers in the auction hall. The system uses BCA's Vehicle Information Screens in the auction hall to display online bids, meaning the system is entirely transparent for both buyers in the auction hall and remote bidders via the internet. Catalogue descriptions for online bidders are based on a strict grading system, which dovetails with the lease-end/pre-sale inspection process.
Higham added "We have plenty of data on what the dealer wants as a buyer and we use that experience to deliver a hassle-free buying experience. Dealers want clear and unequivocal catalogue descriptions, easy to use systems that don't break down, transparency in the bidding process and confidence in the organisation staging the sale. If they have a problem, they want to talk to a real person who will help them solve it – which is why we have dedicated help-desks for all our online sales. And most importantly, they want to have confidence that any vehicles they buy will be delivered promptly and will be as described."
More at
www.british-car-auctions.co.uk
Comments