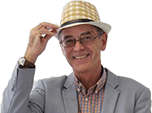 Van market recovery continues, says BCA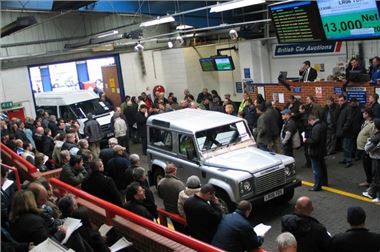 Demand for used LCVs remains at high levels in February says BCA, with buyers competing very strongly across a broad range of product. Prices remain firm and with a relative shortage of stock, buyers are prepared to bid on nearly every vehicle on offer. For their part, vendors are very receptive to current market sentiment and sales conversions are at exceptional levels.
As a result of current demand, BCA has launched a new sale day for LCVs at BCA Bedford, with between 150 and 175 vehicles on offer every week, including stock from LeasePlan, ING, LloydsTSB and Volkswagen Financial Services, as well as locally sourced dealer and fleet vehicles.
BCA's head of LCV sales, Duncan Ward commented, "February has delivered more of what we saw in January. Following a long period in the doldrums, there is a lot more confidence in the used LCV market in 2009 and that is reflected in stronger bidding, higher conversions and improving prices."
Some dealers are reporting exceptional retail demand as Ward explains "Many dealers ran stocks down last year and have been busy replenishing their forecourts in 2009 in response to a spike in retail demand. Vans that appeared too expensive for the marketplace last year now seem to have washed through."
The mini-boom seems to run counter to the tough economic climate many small businesses are enduring, but Ward believes it is simply a sign of the times. He said "There are increasing numbers of redundancies in manufacturing and engineering, and many of these will be skilled tradesmen and women who will strike out on their own. The first thing they will buy with their redundancy money is a van."
In addition, Ward suggests many small businesses will have ring-fenced the troubles of 2008 and are now moving on and looking to the future. He said "New budgets will be in place, and many businesses will look to replace any long-in-the-tooth vehicles with newer, more efficient models. With the used market representing such good value for money, why would they look elsewhere?"
He added "Are these the first green shoots of recovery? After all, used commercial vehicles are hardly a glamour buy, they are a business tool and if sales are strong it suggests there are plenty of businesses out there looking to the future."
According to BCA's data, clean retail quality vans in the £4,000 – £5,000 price range are currently very desirable with lots of buyer interest. This is a notable step up from the conditions at the end of 2008, when the sub-£3,000 market was strong, but little else was attracting buyers.
Ward said "Prices have fallen to a position where even these better condition, later-registered vans are so affordable – in fact, will they ever be cheaper?"
More Buyers Buying Online
BCA has also seen a major upswing in online buying via its in-house 'Live Online' system, that allows remote bidders to compete with the auction hall. Ward said "internet activity has never been stronger and we believe that there is a select but strong undercurrent of export trading due to the weakness of the pound."
Around the various sectors, the double-cab pick-up market has come back relatively strongly compared to other sectors, but did fall the furthest when economic conditions began to bite. Ward commented "Double-cab pick-ups values virtually flat-lined last year, with little or no interest at the top end of the market and buyers expecting huge reductions before they would show any interest. There was some activity for older, higher mileage examples simply on price alone. Values have recovered somewhat this year but remain well behind where they were when the credit crunch began."
The car sized van market is particularly strong, with plenty of demand for Berlingo, Kangoo, Combo and Connect providing the spec and condition are good. Vans with a bit of power in good colours are much sought after, but any oversupply of tatty, higher mileage examples can drag the average price down. Hatch-back vans present a similar scenario, with lots of interest in Fiesta and Corsavan.
The SWB panel van has remained in demand through much of the economic downturn, simply because it is a jack-of-all-trades. Condition remains very important, although a few minor dents or dings seem more acceptable this year, providing the vehicle is otherwise in clean condition. Anything that looks too tired or poorly used will turn buyers off however. As always, a good retail specification including aircon and a metallic finish will do wonders in terms of value.
The 3.5 tonne van sector is enduring a difficult time because there is a lot of stock about. Even late-plate, clean and reasonably valued stock is under pressure because of over-supply and awareness that there are some spectacular deals available on new vans. If the transaction value falls in the new market, this of course affects the used market. Nearly-new vans will feel the price pressure first, but the effects will ripple through to other areas of the market fairly rapidly.
Tippers and dropsides have found a new level and interest has picked up as a result, although service history and condition remain important. There seems to be perennial interest in lutons and boxes, and minibuses have been selling strongly early in the year.
Ward concluded "While the used LCV sector remains relatively strong, who knows how long this may last? We have had two good months in succession and we encourage vendors to take advantage of the current demand and get their stock in the marketplace."
More at
www.british-car-auctions.co.uk
Comments