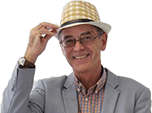 New Seven Day Pricing on BCA Auction View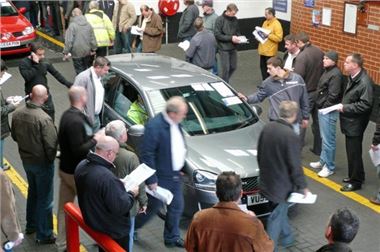 With used vehicle values moving faster than ever, BCA has significantly upgraded its online Auction View pricing service to include unique seven-day auction values, alongside the existing rolling 30-day composite prices.
The seven-day values are sorted by make, model, age and mileage and require just a single sale to be listed. When more matching vehicles are sold, prices are aggregated. While a single vehicle price in the last 7 days may only be indicative compared to prices aggregated from a larger sample, it still provides valuable and up-to-date pricing insight. The immediate net effect has been to more than double the volume of pricing data provided by BCA, with over 6,000 real prices now logged on Auction View representing around 50,000 individual vehicles.
On higher volume models, this means it is now possible to track price movements over the monthly period, with a composite 30-day price and a snapshot seven-day value. On lower volume prestige and sporting vehicles, BCA's 7-day pricing will provide a unique opportunity to see genuine price data that has not previously been available. Models such as Bentley, Rolls-Royce, Ferrari, Lamborghini, Noble and Maserati now regularly appear, as well as specialist conversions such as AMG and M-Series.
The user statistics for Auction View are impressive. In 2008, the service recorded a 24% increase in unique users visiting the site and overall visits were up 11% - this is almost unheard of for a mature online product serving a trade audience.
The pricing service has come into its own with the frequent price movements in the used car market this year. With the addition of 7-day values, dealers can look at Auction View to see potential changes in what buyers have really been paying over recent weeks for a really up-to-date view of the marketplace. Sellers can use the service to ensure their pricing strategy is in line with market expectations. Sample sizes range from individual vehicles to 30-plus within the specific time frame and price data increases in robustness as the volumes increase.
BCA's Communications Director Tony Gannon commented "Auction View is a powerful technology-driven platform to help professional buyers identify and value the vehicles they need and sellers to keep in touch with market trends. By adding 7-day values, Auction View now delivers an even more powerful pricing tool for used vehicle market professionals, with comprehensive auction values and mileage-adjusted CAP and Glass's Guide comparisons."
The service launched over a decade ago as a stock locator, catalogue and pricing system for professional buyers, but has been constantly updated and improved alongside the latest technology.
Gannon added "Today Auction View is fully integrated into BCA's online marketing and cataloguing capabilities and delivers details on around 13,000 vehicles consigned for sale throughout BCA's network. Buyers can set up alerts to notify when specific stock becomes available. The service is provided free for established BCA account card customers – both buyers ands sellers."
Auction View receives in excess of 350,000 visits per month including from franchise and independent dealers plus traders. The importance these active professional buyers place on Auction View is underlined by current BCA web analytics reporting on these sites. The statistics reveal that up to 340,000 Auction View pages are viewed daily, visitors view on average circa 30 pages per visit, and that circa 85% of users visit more than once every day."
Gannon concluded "According to online analysts Hitwise, BCA's site attracts around 50% of all the traffic to vehicle remarketing sites and around three-times the traffic of its nearest competitor. With these new enhancements to Auction View, we expect to attract even more visitors to the BCA portal."
More at
www.bca-europe.com
(For Auctionview, first click on Union Jack symbol)
Comments