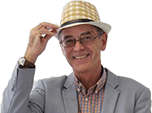 'LIFE ON MARS' CARS IN DEMAND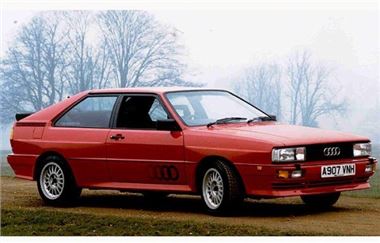 British Car Auctions predicts that demand for iconic 80's cars will be stimulated once again when the sequel to BBC TV's highly successful 'Life on Mars' begins on 7th February.
'Ashes to Ashes', the new series that will see the return of DCI Gene Hunt, played by Philip Glenister. This time, the action takes place in 1981, with Gene swapping his Ford Cortina for an Audi Quattro. And leading vehicle auction specialist, BCA (British Car Auctions) is predicting a rise in nostalgia for 80s cars as a result.
Robin Lawton, Head of BCA's 'Classics' department commented "We've seen a rising interest in cars from the 1980s in recent sales and we expect the start of the new BBC TV series to fuel this even further. People are beginning to feel a sense of nostalgia for 80s fashions and this includes cars like the Golf GTI, Rover SD1, Ford Cortina, BMW and Mercedes models of that era, several of which feature in our next Classics sale."
The first BCA Classics sale of 2008 is on 26th February 2008 at Blackbushe and a selection of 80s classics on offer include a Mercedes Benz 500 SEC once owned by the late Bob Monkhouse, a Lotus Esprit S3 and a Porsche 911 Turbo. So far no one has entered a 1980s Audi Quattro in the sale up for sale, although there is still time to do so.
Robin Lawton, Head of BCA's Classics Division commented, "The early Audi Quattro Turbos that do come up for sale create a great deal of interest with enthusiasts, but with only 11,452 built over the eleven year production period they are pretty thin on the ground now." That said, Audi Coupes, some of which were also quattros, don't look totally different.
The era of Rick Astley and shoulder-pads is coming back with a vengeance and a quick visit to the next BCA Classics Sale could uncover some hidden gems. Whether it's an old model Ford Fiesta or the eternal appeal of the Jaguar XJS - BCA has got something for all potential time travellers. Lawton concluded "Values for 80s classics range from a few hundred pounds to many thousands, but it is quite possible to pick up a well-preserved MGB for less than £5,000, for example. And with the excellent classic clubs and associations that operate, you will never be short of advice or help if you are a novice."
Recent 1980s Classics sold by BCA:
1980 MGB Roadster (Chrome bumper conversion - 2-litre Aldon engine) £3,960
1981 Rolls-Royce Silver Spirit £5,830
1981 Triumph Dolomite Sprint £2,392.50
1981 MGB Limited Edition Roadster £3,740
1983 Rolls-Royce Silver Spur (33,000 miles) £10,010
1984 TVR 350i Convertible £3,080
1985 Jaguar XJS-C HE £2,090
1985 Lotus Esprit Turbo £6,600
1985 Mercedes-Benz 280 SL £3,850
1986 Porsche 930 SE Turbo Cabriolet (Flatnose) £25,025
1988 Porsche 944 2.5 LUX £2,090
1989 BMW Z1 Roadster £18,590
1989 Alfa Romeo Spider £3,520
1989 BMW B10 Alpina 3.5 £2,860
The last BCA Classic Sale in November had a huge attendance. For more details of BCA Classic Auctions and an updated catalogue for the next sale, please visit
www.classic-car-auction.co.uk
Comments