Coronavirus car scams and frauds
Reports of Coronavirus car buying scams are emerging, as criminals look to use the COVID-19 pandemic as an opportunity to trick honest motorists out of their car and/or their money.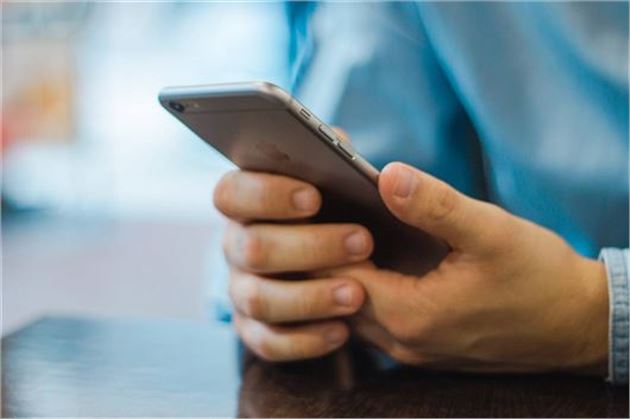 With an increasing number of at-risk groups (over 70s, pregnant women and people with underlying health conditions) staying at home to social distance or self-isolate, there's likely to be an increasing number of scam calls and emails making the rounds. Some scams may even result in criminals knocking on your door, offering to help you while you're stuck inside. Here, we run through the most common scams to keep an eye out for. 
The virtual vehicle scam
The virtual vehicle scam is one of the most common types of used car scams, so called because the car you're trying to buy doesn't exist for sale and the ad has been cloned from elsewhere. The virtual vehicle scam usually involves placement of an online advertisement in one of the most popular trade sites and the sole purpose is to extract money fraudulently from an eager buyer.
How does it work?
In most cases, the advert will entice a buyer by advertising an in-demand make and model of car, with below average mileage and a slightly below average price tag – because scammers have learned that 'too good to be true' doesn't fool many these days.
An advert is placed online, often cloned from a legitimate source and using a car that is HPI clear, but the seller asks anyone interested to contact them directly via email, thus avoiding the safe contact methods offered by most classified sites.
The scammer will make it appear that the car is being sold by a car dealer, yet the associated phone number will go to voicemail and a personal email address is supplied to contact instead.
Once the scammer has opened up email dialogue, he or she will attempt to extract a large deposit, in various ways but always prior to the buyer actually seeing the car. Whichever way the scammer asks for payment, and whatever the premise, it always involves giving your bank or credit card details out.  
What are the consequences?
Any amount from a small holding deposit to the full amount of the car, totalling thousands, can be extracted from the victim. Once equipped with your bank or credit card details, a scammer can empty your accounts. And of course, the car will never turn up.
How can I avoid it?
Never transfer any money to anyone – no matter how pleasant they seem or legitimate their company seems – without having seen the car first.
Put yourself in the shoes of the seller: would you offer a complete stranger a massive bargain? Or ask them for half the money up front? 
Unless you've seen it and/or know the seller, never buy a car that's being sold from overseas – this is a classic scammer's way of avoiding a viewing.
Ultimately, buy from a reputable car dealer for complete safety: the guarantees you get far outweigh the few hundred pounds you might save buying privately.
The 'I have a buyer waiting' scam
Also called 'vehicle matching' scams, a legitimate seller who's placed an advert for their car will be contacted by someone claiming to have a buyer waiting for them – who they'll 'match' with your car for a finder's fee, typically between £80 and £100. They'll reassure you that you'll be refunded if the sale doesn't happen, making it ostensibly win-win.
Until, that is, the 'buyer' transpires to be a figment of someone's imagination. And the cold caller disappears without trace.
How does it work?
By preying on the natural eagerness of a car seller to make a sale, the cold caller makes the fake 'buyer' seem very enticing, making up all sorts of details about him or her. In the spirit of all the most successful salespeople, the caller will try to charm the seller into parting with what seems like a relatively minor sum in order to make a sale against the difficult backdrop of the coronavirus. 
What are the consequences?
Aside from the money loss, the scammer is also given access to your bank details, which leads to the possibility of a criminally depleted bank account. Your details could also be sold to another equally sinister third party.
How can I avoid it?
Never give money to anyone that's cold called you.
Don't give out your credit card details to anyone either. You may be protected from fraudulent transactions, but that doesn't stop your details being sold and/or used elsewhere.
Ask yourself why any legitimate buyer would become involved with a vehicle matching company, rather than just looking for a car themselves?
Callers are trained in high-pressure selling techniques – don't be fooled.
If you are called this way, take as many details as you can about the person and company involved, and report them to Action Fraud.
Tax or compensation scams
These scams often follow typical patterns of callers or emails claiming to be HMRC or your bank. They request passwords or money transfers. 
How does it work?
Fraudsters often use the line that you'll be owed some compensation in relation to car finance, including a bank loan, HP or PCP schemes. However, banks and the like would never ask for personal information like bank account details or internet banking passwords to be shared over the phone or email without making you answer multiple security questions first.
Copies of genuine websites are common, with some of the information modified. These cloned websites can be very convincing with links that work and genuine contact information. You can check the web address (domain name or URL), which appears in the address bar at the top of the webpage, to see if the site is genuine. However, the safest option is to avoid opening any links from emails. Trust that if it's important, your bank will get in touch by phone or post.
What are the consequences?
The scammer, if they're successful, will gain access to your bank details, which leads to the possibility of an emptying of your savings. Your details could also be sold on to other scammers.
How can I avoid it?
If you're ever unsure, Google the customer service number of whoever has contacted you and ask what it's about rather than replying directly to letters, emails or calls.

Phishing emails usually start with 'Dear Sir' or 'Dear Customer', so be wary of any email that doesn't know your name, address. or vehicle details. 
Additional advice
An important thing to check is that your your computers, mobile phones and other smart devices all have up-to-date antivirus software installed.
Two-step verification on things like social media accounts, emails and Google documents is also very useful, especially if you keep passwords in there. two-step verification will ensure that if someone logs in from an unrecognised device or browser, you'll get a text or email to confirm if it was you. It just means when you log in, you'll have to enter the password and then enter a second pin number that you receieve by text - for example.
If you think that you've been scammed, report it to Action Fraud.

Ask HJ
Motor Insurance Bureau cold calling - is this a new telephone scam?
I received a phone call this morning from a mobile number claiming to be from the Motor Insurance Bureau. They knew my name and asked if I or any members of my family had been involved in an accident in the past two years, to which I answered no. I've never been involved in a road accident nor claimed on motor insurance. I have recently changed my car but have never had any phone calls like this before. Should I be concerned?
No, they are not the MIB, but a fake company. They are trying to create fake claims. The MIB will not phone you. Even more so from a mobile number. Never provide any details over the phone to any company making enquiries. Tell them to write to you, but do not provide your details.

More Questions