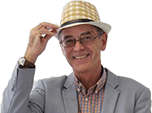 According to the criteria that you've selected, these are the cars that best suit your requirements:
Remember a time when everyone who wanted a well-equipped and good value crossover bought a Nissan Qashqai? Now the family crossover buyer has a wide range of affordable SUVs to choose from: the SEAT Ateca, Skoda Karoq, Renault Kadjar and Ford Kuga to name a few. Oh, and the Kia Sportage. Since the...

The Skoda Kodiaq is everything a family car should be. Comfortable, spacious, affordable, well-equipped, practical and safe, it's almost impossible to pick fault with. In fact, if you're looking for a new petrol or diesel SUV with five or seven seats, we think it's probably the best choice you can make....

If you're interested in the Bentayga then there's a good chance you already know this is Bentley's first ever SUV. You also probably know that Volkswagen owns Bentley, which means that the company isn't quite starting from scratch – bits of the Bentayga are found in a raft of other SUVs, notably the...

Who'd have guessed that the highly polarising BMW X6 would start a niche. Yet here we are with the Mercedes-Benz GLC Coupe. It's a car cut from the same cloth - take an SUV, make it less practical, charge more for it. But the GLC Coupe is not a direct rival to the X6, rather it's pitched squarely...

The second generation Volvo XC90 has a very hard act to follow. The original car went on sale in 2002 and yet, despite its age, remained popular right up until its replacement arrived. Gladly the 2015 XC90 is everything the demanding SUV driver could wish for, with impeccable refinement, the latest...

The original Audi Q5 ruled the roost when it came to posh SUVs. They were - and still are - everywhere. It managed to make even the BMW X3 look like a rare breed. Exclusive it may not have been, but there was a reason so many people bought one - it was a very good SUV. Plus of course it had an Audi...
Want to narrow the choices down? Which of these is most important to you?
Or you can choose something else:
Yours sincerely, Honest John