Land Rover Discovery 4 (2009 – 2017) Review
Land Rover Discovery 4 (2009 – 2017) At A Glance
The Land Rover Discovery 4 is one of the best SUVs in the world. If you demand proper off-road ability to go with your spacious and luxurious family car, the 'Disco' is arguably the only choice for the price. It's a car that bridges the gap between authentic 4x4 workhorses like the Toyota Land Cruiser and Mitsubishi Shogun, and premium road-going SUVs like the BMW X5 and Volvo XC90. It's not perfect, for reasons which we'll explain in a moment, but it speaks volumes that the Discovery 4 remains in such high demand.
An evolution rather than a revolution: the Land Rover Discovery 4 was a comprehensive revamp of the Discovery 3, with Land Rover taking the best bits of the earlier model, then making improvements across the board. The result was a Discovery that felt closer to a Range Rover than ever before.
Launched in 2009, the Discovery 4 enjoyed a long production run, with loyal owners growing to love its compelling blend of on-road comfort, off-road brilliance and interior space. Thanks to seven seats, the Discovery 4 became a favourite of school-run parents who didn't fancy owning a humdrum MPV. More than a decade on, the Discovery 4 remains as desirable as ever, maybe more so than the current model.
It has everything going for it. The chunky and upmarket styling wouldn't look out of place in the Land Rover range today – many people prefer it to the softer and controversial look of the current Discovery. Inside, the Discovery 4 also feels noticeably more upmarket than the Discovery 3, even if elements like the infotainment system and trim materials are beginning to show their age.
This thing is huge. Even in seven-seat mode, boot space is on a par with a supermini. If the third row of seats isn't required, luggage capacity rivals a large estate car, while a Discovery 4 in two-seat mode is cavernous enough to shame a large van. Crucially, the rearmost seats are suitable for teenagers. This isn't always the case in a seven-seat SUV.
All versions come with a V6 diesel engine and an automatic transmission. As a basic guide, the later the Discovery 4, the better it will be. The 2.7-litre TDV6 diesel was a hangover from the Discovery 3 and isn't up to the challenge of powering this goliath of an SUV. The 3.0-litre TDV6 is preferable. Better still, opt for the later 3.0-litre SDV6 diesel, which is both more efficient and more powerful. As for automatic transmissions, the six-speed unit is adequate, but the eight-speed gearbox is more flexible.
Buying a Land Rover Discovery 4 makes most sense if you intend to venture off-road. Few cars are as good as tackling the rough stuff as a 'Disco', so you're free to climb every mountain and ford every stream. Thanks to a maximum towing capacity of 3,500kg, it's also ideal for towing a caravan or large trailer.
So what are the drawbacks? Running costs are one. The sheer weight of the Discovery 4 means that its diesel engine has to work incredibly hard, so fuel economy will be poor. Then there's the cost of parts and maintenance. The complex software and hardware will be expensive to fix when something goes wrong. Note the use of the word 'when'.
Which is why we recommend buying a Discovery 4 via the Land Rover approved used scheme while you still can. You'll pay more for a later model, but these are the best resolved of the crop, and the warranty should provide some initial reassurance.
What do owners think of the Land Rover Discovery 4 (2009 – 2017)? Check out our
Owners' Reviews
from people who live with the car day in, day out.
Reviews for Land Rover Discovery 4 (2009 – 2017)'s top 3 rivals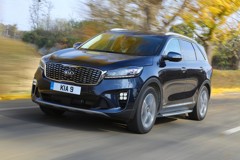 Kia Sorento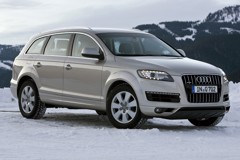 Audi Q7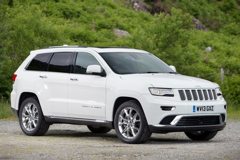 Jeep Grand Cherokee
Ask Honest John
Why is my Land Rover Discovery 4 steering wheel wobbling when I brake?
"My Land Rover Discovery 4 steering wheel wobbles at braking from 70mph to 50mph. The dealer replaced the front lower arms bushes but the problem came back after 30 minutes drive. Then they said the front brake discs are warped and need replacement. However, the front brake discs were only replaced last September and I did only 3,500 miles. They blamed it on our driving behaviour (constant heavy braking) but it is our family car for holiday use only and we never go over speed with young children abroad! Can you advise what could cause the wobbling issue?"
It reads like a typical case of warped brake rotors/discs. Warping occurs when you sit on the brakes for long periods. It traditionally happens when you drive down a steep hill with the brakes applied constantly - this causes the pads to overheat and damage the discs or cause uneven wear. If the warping is causing the steering wheel to vibrate then I would argue this is a very serious safety issue. However, I'm disappointed to read that the dealer didn't inspect the brakes before replacing the bushes. I would suggest taking your car to an independent Land Rover specialist as the cost of the repair will be cheaper: https://good-garage-guide.honestjohn.co.uk/directory/search?name=&postcode=&region=&service=Land+Rover
My car has been parked up for a long time - does it need a full service before going back on the road?
"My Land Rover Discovery has been garaged for a very long time. We intend to use the vehicle again in the winter and have requested a basic service in order to have all the fluids changed and the vehicle inspected. The dealer says the distance covered is immaterial and the service interval is based on time. I can understand that that as far as replacing the fluids is concerned but as it hasn't moved for the best part of a year is anything other than a visual inspection as well as the basic service I have requested necessary? The difference in cost is not small."
Your car has been off the road for a relatively long time so I would personally give it the full service (although I can understand why that would sting when you have barely used it). Service intervals are measured in time as much as mileage covered.
Answered by
Russell Campbell
Can you recommend a used, seven-seater that's ULEZ compliant?
"I have a 2015 Land Rover Discovery 4. I live in London and it does not comply with the ULEZ regulations coming into force in October 2021. I need a second-hand seven-seater that does comply. I like the Disco 4 as it is roomy. Are there other makes that are comparable and ULEZ compliant? My budget is around £32,000? "
Skoda Kodiaq, Volvo XC90 or the Hyundai Santa Fe. All are large, comfortable and available with seven-seats. I would also add the Kia Sorento to the shortlist, it's the only model to come with a seven-year-warranty. A budget of £32,000 would get you a near-new Sorento with the majority of its warranty still left to run: https://www.honestjohn.co.uk/cars-for-sale/search/Kia/Sorento/?l=0&p2=35000&s=PriceDesc
Should I be put off a model that has very mixed reviews for reliability?
"Looking at your review, I noticed a lot of engine problems listed under "What to watch out for" on the Land Rover Discovery 4. It's putting me off buying one with all the big issues listed. Is that me being dramatic or do all vehicles have similar issues? In other words, after reading what is written, would people still say they are a great vehicle?"
I'm a big fan of the Land Rover Discovery 4. They are great vehicles but there is no hiding from the fact that this model has a mixed reputation for reliability. General maintenance is expensive, too. A cam belt change will easily set you back £500+.
More Questions
What does a Land Rover Discovery 4 (2009 – 2017) cost?