Mitsubishi Shogun (2007 – 2019) Review
Mitsubishi Shogun (2007 – 2019) At A Glance
The 2007 Mitsubishi Shogun is one of those cars that's good at a very specific job. If you want an affordable car that'll take seven people deep into the countryside, possibly pulling a horsebox at the time, and you're not overly concerned about how comfortably or luxuriously it does the job, then the Shogun could be just the job. If, however, you're after anything more than that, such as a civilised everyday seven-seater family car with a reasonable amount of comfort, luxury and refinement, then there are numerous other large 4x4s out there that will suit you better...
Amazing what a difference a few years makes, isn't it? Once upon a time (we're talking back in the nineties here), the Mitsubishi Shogun was the ultimate must-have accessory for the countryside set.
Back then, it was one of the few cars on the market that could pull a Palomino-filled horsebox to little Petunia's gymkhana, with room in the boot for all her tack, while making just the right statement about owning a car solely and specifically for that job. For the green-welly brigade, it was a symbol of membership. For a time.
As the years rolled by, though, the Shogun's appeal waned. It never lost any of the ability that made it popular - to this day, it's still unstoppable off-road, hugely practical and impressively durable - it's just that other cars came along that delivered all those same abilities, but with way more comfort and luxury thrown in, meaning less in the way of compromise. And for the well-heeled folk in question, that was temptation too strong to bear.
But instead of abandoning its roots and trying to compete with newer competition on luxury and comfort, Mitsubishi decided to just keep doing what it had always done. And that means that the Shogun has changed very little over the years. In fact, the car that went off sale reasonably recently in 2019 was hardly any different mechanically to the third-generation car that was released around the turn of the millennium. 
It has a pulling capacity of up to 3.5 tonnes, and with a huge cabin and seven seats, it's enormously practical. It's solidly built, impressively reliable, comes with a decent amount of standard kit and it's pretty affordable.
The flipside of Mitsubishi's approach, though, was that in the areas in which it struggled, it felt more and more out-of-date as the years went.
In comparison to ever-evolving rivals, ride quality that started off being irritatingly jittery became borderline unbearable, while rolling refinement that was rather rowdy became a downright assault on the senses.
Stepping into the cabin, meanwhile, is like stepping back to the 1990s due to the dated nature of its design and materials, and if you compare the safety and infotainment kit available with that available in rivals, there are some very glaring omissions (automatic emergency braking and Apple Carplay/Android Auto, anyone?).
There are still a few hardcore fans kicking about who still love the Shogun for its unapologetic ruggedness and its refusal to dumb down on that in the pursuit of economic success. And for those people, who use their car within a very narrow operating window, it works just fine, thank you very much.
For the majority of today's SUV buyers, though, who couldn't give a flying mud-pie about off-roading ability and are far more interested in comfort, luxury, refinement, safety and gadgetry, there are literally dozens of other big 4x4s out there that will suit them better.
What do owners think of the Mitsubishi Shogun (2007 – 2019)? Check out our
Owners' Reviews
from people who live with the car day in, day out.
Reviews for Mitsubishi Shogun (2007 – 2019)'s top 3 rivals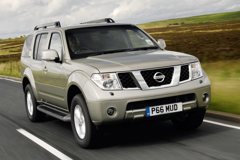 Nissan Pathfinder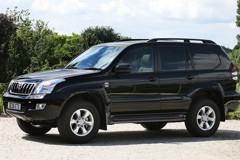 Toyota Land Cruiser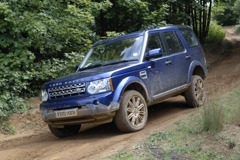 Land Rover Discovery
Ask Honest John
Why is my car ULEZ-compliant but has a high rate of road tax - why?
"My Shogun is ULEZ compliant (lower emissions) so why is the road tax £675 pa? Surely it should qualify for lower tax like my friend's Shogun who pays half of what I pay and his car is not ULEZ compliant?"
The ULEZ zone is designed to reduce the number of vehicles entering London that do not meet emissions criteria for nitrogen oxides, which are particularly harmful to humans, animals and the ecosystem. Vehicle Excise Duty for cars registered between 2001 and 2017 is based on carbon dioxide (CO2) emissions, which contribute to global warming. If your Shogun costs £675 a year to tax, this would suggest it is in Band L for CO2 emissions between 226-255 g/km. It might seem unfair that your Shogun is ULEZ-compliant and attracts a high rate of VED, but these two taxation systems are designed to reduce different kinds of harmful emissions.
Should I buy an ex-police car?
"Is an ex-police car a good option as a second hand car? I'm looking at a 2017-plate Mitsubishi Shogun. It's a good price but very high mileage at over 200k miles. Worth a punt or should it be avoided?"
As you can probably imagine, police vehicles live a very tough life. They cover high mileages and even cars like the Shogun will have almost certainly engaged in high-speed pursuits. Also the occupants of the rear seats tend not to care too much about their surroundings. On the flip side police cars have to be well-maintained in order to survive the abuse they go through. The key factor here is price. If you're looking for the absolute cheapest Shogun you can find, then an ex-police vehicle is probably the best option. But would it be worth spending a few extra hundred pounds to buy one that previously owned by a regular driver and that had enjoyed a normal life?
Can you recommend a 4x4 for towing?
"I need a car with 4wd in order to tow glider trailers out of farmer's muddy field. However, most of the driving will be on ordinary road so I need the option of 2wd. The Suzuki Jimny has 2wd/ 4wd high and low ratio and a 4wd high ratio with locked differentials and so fits the bill. However, it is small, noisy and under powered. I had a Toyota Rav 4 with supposedly 4wd but it got stuck towing a trailer in the snow. Can you advise which cars have the proper 4wd, (like the Jimny) and could pull a 2000kg glider trailer or a 4 berth caravan with a bit of comfort and could still get through mud and snow? I am looking for an automatic, second hand car with a maximum of 30,000 miles. Budget of less than £20,000. Any ideas? I am happy to consider a plug-in hybrid if it can tow. "
You will struggle to find a 'proper' 4x4 with selectable ratios and locking differentials in budget. All small-to-midsize SUVs have moved to a more economy-biased selectable all-wheel drive system. Other than the Jimny pretty much all of them are large SUVs or pick-up trucks that cost a bit more. That said, have you checked out the latest SsangYong Rexton? It's a proper 4x4 with plenty of SUV comfort and an automatic gearbox. There's also the Mitsubishi Shogun (very old-school but spacious and affordable) and the Toyota Land Cruiser (over-budget but probably the best proper 4x4 around). For pick-ups we'd be looking at the Mitsubishi L200 or Ford Ranger.
Answered by
Lawrence Allan
What's the best electric or PHEV for towing?
"I currently drive a Mitsubishi Shogun, I would like to replace it with an all-electric or hybrid SUV but I have been told that I won't be able to pull as much weight as I pull now. The Shogun hauls 3250kg, any advice?"
The closest you'll find is the new Land Rover Defender P400e. It's a plug-in hybid 4x4, capable of towing up to 3000kg. The most capable electric vehicle is a Tesla Model X, which is rated to tow up to 2250kg. In reality, we'd recommend sticking to diesel power if you regularly tow heavy trailers.
More Questions
What does a Mitsubishi Shogun (2007 – 2019) cost?