Honest John's Motoring Agony Column 22-02-2020 Part 1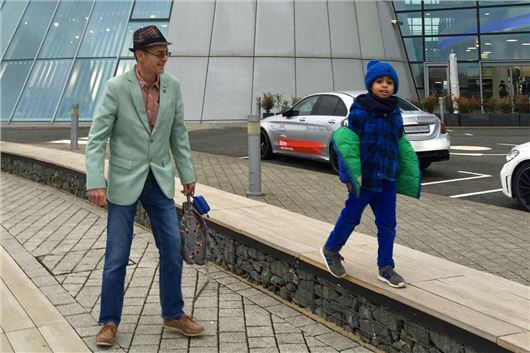 Published 20 February 2020
This week's radiator grilling involves climate change, autonomous control, South London commuting, alternating currents. And in Part 2 we tot up French speeding tickets, confirm your rights, check out campervan conversions and keep on going to the very end.
As usual, emails to Honest John should be addressed to: letters@honestjohn.co.uk  Please try to keep them as short as possible.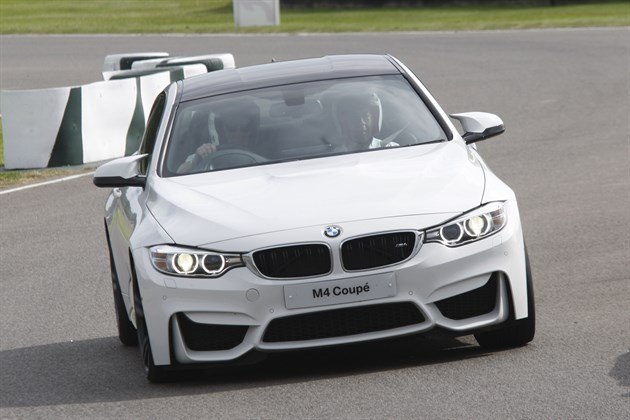 Blowing hot and cold
I bought my BMW M4 new almost 5 years ago, but in that time have only driven about 14,000 miles. Last summer, on a day where the ambient temperature was around 30C, I was on a 3-hour drive with the A/C initially set at 20C. At first all was fine but then, after 90 minutes or so, I noticed that the cabin temperature was gradually rising. Lowering the temperature setting had no effect. Very little, if any, cold air was coming through the dashboard vents and I was pretty hot and sweaty by the time I got to my destination. On the return journey a couple of days later, the ambient temperature was considerably lower and the A/C seemed to cope well. However, the problem recurred on the next very hot day as witnessed by my wife who was a passenger. I also think that I have a problem with the heating. On relatively cold days in the past, I've usually set the temperature at 20C and found that comfortable. Now I'm having to set 25C to achieve the same result and the 2 central air vents seem to be passing cool air into the cabin rather than warm as before. I booked the car in to my local BMW dealership for investigation but  they could find no fault, so were unable to carry out rectification. I was told that the test rig showed no faults and that the conditioning system achieved, then maintained, the set temperature. I am confused by this since I am convinced that the A/C has been malfunctioning on long, hot journeys. Can you offer any advice please or am I just imagining things?
JB, via email
No you won't be imagining anything. These systems can play up. I speak after having driven 200 mile in my long-term loan car with cold knees. The problem seems to be with climate control air conditioning where the cabin temp sensors get it wrong because there are numerous outlets for hot and cold air. I'd take it to an air conditioning specialist, some of which are listed here: https://www.honestjohn.co.uk/faq/air-conditioning/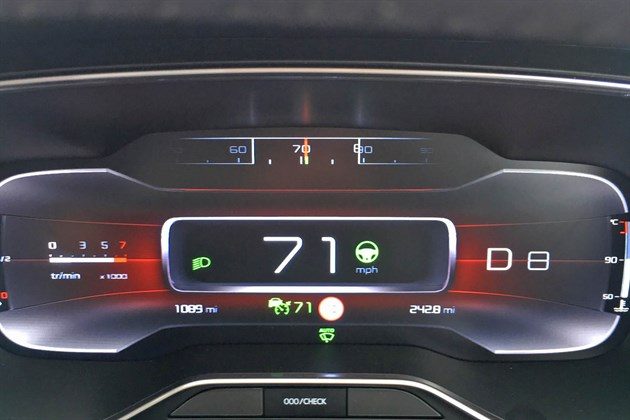 Semi-detached
I drive a semi-autonomous car, which I find very relaxing and comfortable on long motorway journeys with the auto pilot on. As you know, the clever thing about these autopilots is that they adjust your car's speed to the official road speed. However, quite often as you as travelling at 70mph on the motorway, the car will suddenly brake to 40mph for no apparent reason. This is obviously because, in the past, roadworks necessitated the limit to be temporarily changed and this remains programmed into the system. Who is responsible for this anomaly and how can it be rectified?

CC, Brackley
This must be an old system because current systems use traffic sign recognition cameras to set the speed and do not rely solely on GPS. What you experienced is the reason why Automatic Speed Control that was experimented with about 10 years ago was not adopted. You could be travelling on a motorway at a legal 70mph when the motorway passed under a bridge on which the traffic was restricted to 40. Suddenly your brakes would slam on. Camera based traffic sign recognition systems are not perfect either because they can miss limit or de-limit signs. The technology is much improved but remains far from perfect.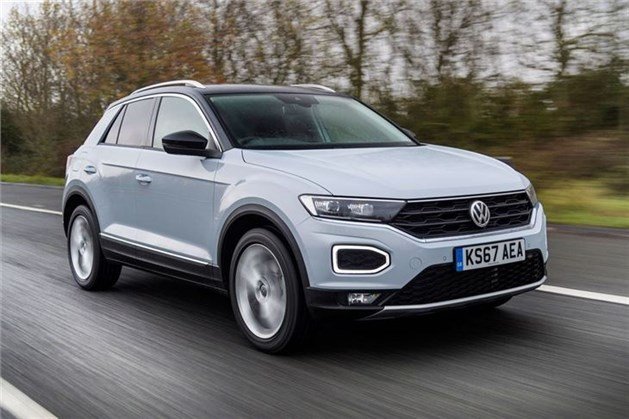 Surbiton Mr James
My son is looking at Ford Focus diesel estate 2.0 Eco blue ST-line; Audi Q2 diesel estate 30S TDI Sport S-Tronic; VW T-Roc 2.0TDI SEL DSG; VW Golf 2.0 TDI GT estate DSG. He wants advice on the best of these as his next company car. Baby on the way and he's a big bloke so ease of entry/egress plus practicality are important. He says all will cost him around £150 per month in taxable benefit in kind. All his picks are diesel for some reason. He's only doing about 10k miles per year, mostly in London on a  commute from Surbiton to Putney. Any advice on these or better ideas gratefully received.
MT, Surbiton
I'd go for the T-Roc 2.0TDI because you sit higher, see further and feel safer. I think his wife will prefer it too. Easier to get the baby in and out. The Golf is just about to be replaced by the new Golf VIII. The Q2 is status over substance. The Focus is nice to drive, with an excellent 8-speed torque converter automatic transmission rather than a DSG, even though the Golf and T-Roc will have the not-too-bad DQ381 7-speed wet clutch DSG.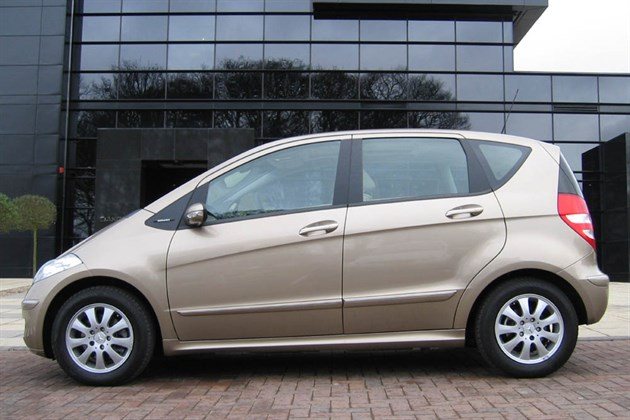 Alternating currently
The alternator of my 2010 Mercedes A160 failed last month. Since then it has been at the Mercedes dealer in Bolton as the part is on back-order. Despite repeated phone calls I have been unable to get an approximate date for when I might get the car back. Someone suggested an independent garage, but the car is not able to be driven. Although the car is nearly ten years old, I have had it from new, always looked after it and it has only done about 30,000 miles. I am not complaining about the job needing to be done as something would obviously go wrong with it eventually, but this delay seems incredible. Do you have any experience of this and do you know where it might be on back order from?
CE, Manchester
Key <Mercedes A Class 2010 alternators> into Google and begin your search that way. It will find used alternators for sale on eBay, etc. that a franchised Mercedes dealer would not contemplate fitting.
Higher purpose
I'm looking for a medium sized used car with higher than usual seating, for ease of access. I have been attracted by the looks of the Toyota C-HR, but looks aren't everything, are they? I haven't noticed you ever mention this car, so any comments, please, bearing in mind my annual mileage will only be around 4,000?
JDH, via email
Test of the original C-HR here: https://www.honestjohn.co.uk/road-tests/toyota/toyota-c-hr-2016-road-test/ Test of much improved C-HR 2.0 hybrid here: https://www.honestjohn.co.uk/road-tests/toyota/toyota-c-hr-20-hybrid-2020-road-test/ The obvious alternative is the Honda HR-V Sport 182, available as a manual or CVT auto, and both work well: https://www.honestjohn.co.uk/road-tests/honda/honda-hr-v-sport-2019-road-test/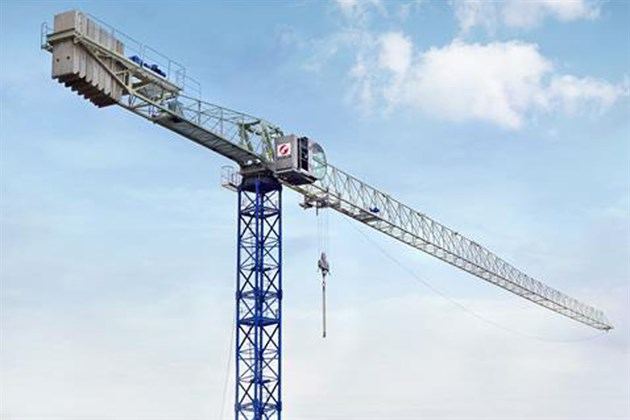 Cranial capacity
I disagree with your advice to forget a hoist and go for a ramp equipped vehicle. My wife uses both a manual and an electric wheelchair. Around 6 years ago we bought a Milford Person Lift from Autochair UK, first fitted to a Peugeot 5008 and now to my Mitsubishi Outlander. The benefits are that my wife can travel in comfort in the front alongside me as opposed to sitting in a wheelchair behind. The rest of the vehicle is available to carry either other passengers or other kit needed for my wife. The manual wheelchair and/or electric wheelchair is easily stored in the boot. The fitting is easily and relatively cheaply transferred to any vehicle, meaning I can use it in any vehicle I wish to buy.
PK, Leigh on Sea
Fair enough. Good arguments. If you're happy with a hoist, stick with one. The problem is that as you get older they can become more difficult to manage.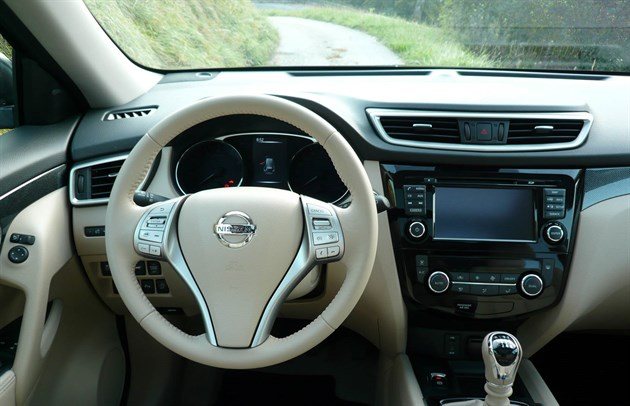 Signal failure
I have a 2015/65 Nissan X-Trail Tekna that has developed its own mindset by cutting out the radio signal on both FM and DAB from time to time for around 30 seconds to a minute. Sometimes, shutting down completely and rebooting. I travel up to Scotland from time to time via the M25, M11 and A1 where it happens about 10 times. I see from various Nissan forums that this is a common fault which Nissan does not seem to have an answer for. Are you aware of it and if so do you have any advice?
GR, via email
Quite a lot about this here: https://www.honestjohn.co.uk/carbycar/nissan/qashqai-2014/good/ The closest to a reason was some sort of interference from an installation on the South Coast that is electromagnetically incompatible with the radios fitted to UK built Qashqais.
Sticky situation
I purchased a second-hand 2015 VW Golf R manual with 45k miles about one month ago. I do most of my driving in heavy traffic and have noticed that when changing gears frequently at low speeds, or under rapid acceleration, the clutch pedal can often stick halfway down the throw and does not fully return. This doesn't prevent the clutch from working properly and gearchanges can still be safely made, but it is very disconcerting. It also prevents the start stop system from working (this requires a full return of the clutch pedal). Once stuck, it stays stuck for the rest of the journey even after the engine is turned off, but it is possible to force the pedal up at any stage by putting my foot underneath (this clearly isn't ideal). Any ideas what is causing this? Could it be that the pedal simply needs greasing in some way? Or could it be a failing master or slave cylinder, or, worse still, a failing clutch itself? I have heard talk of removing a clutch delay valve but I doubt if this is the problem in this case

DN, via email
I would guess that the dual mass flywheel is responsible. It's there to protect 1st and 2nd from severe torque reactions when dumping the clutch and if someone had been doing that before you bought the car then the DMF would have eventually started paying the price.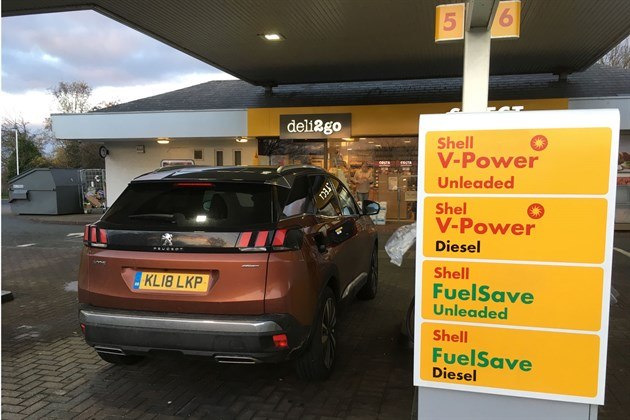 Da do Ron Ron
I wonder if you could clarify something for me, please? You advise using Superunleaded, but my Suzuki Celario instruction book advises 95 RON and a sticker inside the filler compartment confirms this. 95 RON or Super, which should I use?
BF, Grimsby
95RON is the MINIMUM. 99RON is a lot better for the car and should bring a small improvement in economy.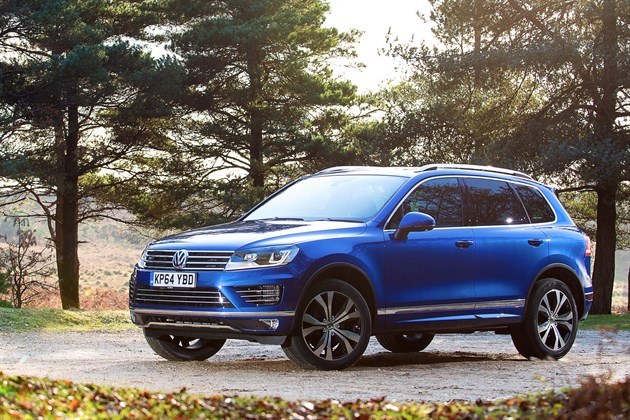 Brawn again
Tomorrow, I'm thinking of trading in my 126,000-mile Mercedes B200 for a six-year-old VW Touareg with V6 engine that has done 90,000 miles and that impressed me greatly when I drove it. I have a good deal. I am well aware of the additional costs over my 2 litre Merc. Is there anything you know about this car that might put me off?

JR, Newmarket
Brawny and strong towers. Here's all we have: https://www.honestjohn.co.uk/carbycar/volkswagen/touareg-2010/ For the bad bits click on Good & Bad. You might be in for a chemical clean of both diesel particulate filters.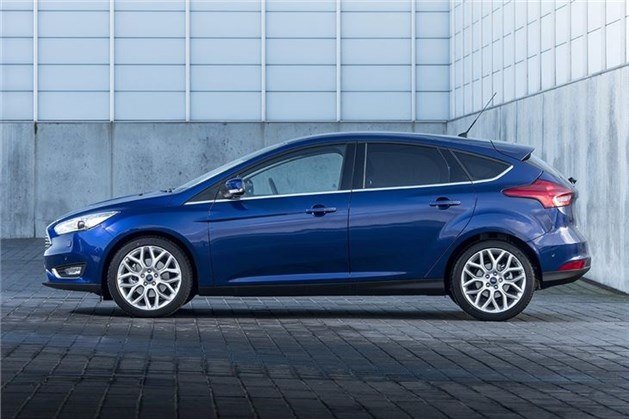 Flawed Focus
My wife owns 2014 Ford Focus 1.0 Ecoboost 125 automatic. The transmission developed a problem at 33,000 miles. A vehicle inspection report shows the fault as PO7A5 Transmission Friction Element #B Stuck on. She has received a quote of £1,200 + VAT From Oakdene Garage, Nottingham, which specialises in automatic gearbox repairs. She is concerned about the cost and successful outcome of repair. In the USA, Ford was ordered to repair Powershift gearboxes of Focus and Fiesta models from 2012 to 2017. So the problem existed before my wife's car went on sale. In your opinion, is it possible to rectify this and in the UK would the Ford Motor Company  consider sharing the cost?
JP, Nottingham
I doubt that Ford UK will contribute. But you won't know unless you ask. They will not contribute to an independent repair. Only to a repair by one of their dealers.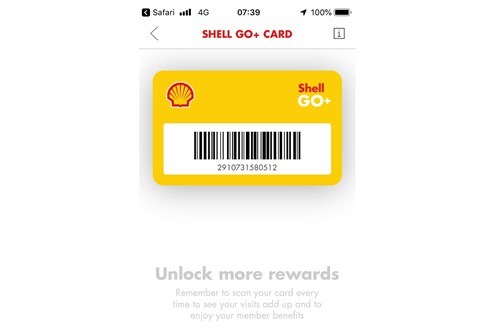 Power sharing
You recommend Shell V-Power in your column and I have used it for several years now, but recently I have noticed that the premium charged for V-Power can vary widely from one fuel station to the next, but you have no way of knowing this as it is not displayed on the board outside. Indeed if it is a modern station you only find out when you actually take the nozzle out from the pump and the price is displayed. Recently, I filled up at three Shell stations. The first had an advertised price of 123.9 but I discovered to my horror that V-Power was 145.9, a premium of 22p a litre. A few days later I called at one with an advertised price of 128.9 but V-Power was just 10p more at 138.9. Then, barely a mile away, from the first garage another had an advertised price of 124.9 but V Power was cheaper still at 132.9. This means that I cannot make any meaningful comparison between Shell stations from the information displayed outside. I have tried to raise the issue with Shell but they refuse to address my concern.

BC, via email
It's up to the franchises. But I agree, all prices of all grades should be displayed, as they are in Europe, even in Greece where V-Power can be 195 Euros a litre. You can mitigate the cost to some extent by getting the Shell Go+ App on your Smartphone. That "saves" me about £15 a month on the varying charges.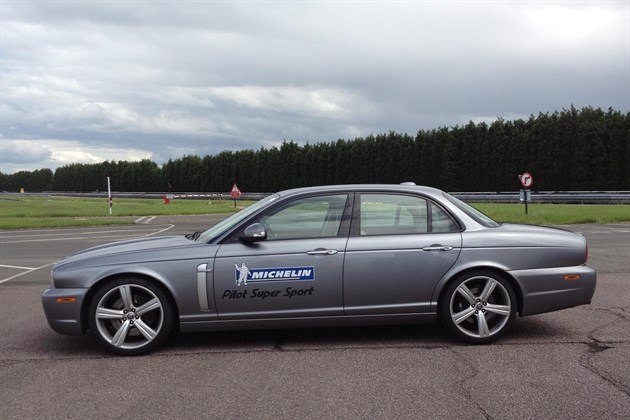 Some bearing on the matter 
I have been buying Jaguar XJs for as long as I can remember. I usually purchase with about 50,000 miles and run trouble-free up to about 150,000mls before the next one comes along. I have a very satisfactory Jaguar dealer doing the service work but, like others, have been told the transmission is "sealed for life", which has left me puzzled and uncertain; so I will contact fedauto.co.uk. The other issue with my XJs are wheel bearings giving way from 100,000 miles onwards. The present car at 95,000mls has what sounds like a wheel bearing noise, although the  service department says there is nothing wrong. I have done a further 10,000 miles since discussing the noise with them; it has not become louder and no wheel has fallen off. Can you offer an explanation.
GR, via email
If you don't mind getting a bit cold and dirty, I ran a wheel bearing check you could try yourself in my column on Saturday. It is to jack the suspected wheel very slightly off the ground (just half an inch for safety), then wrestle with it to see if there is any movement in or out on the hub. If there is movement, then the wheel bearing has worn.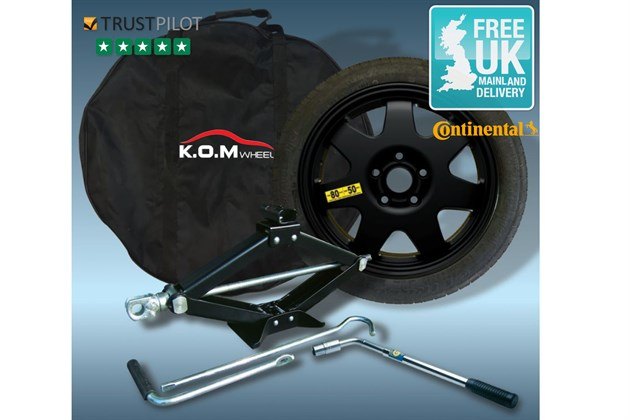 Flatly refused
The tyre sealant provided with my Audi A1 reaches its expiry date next month. The Audi branded replacement is very expensive and my car has no spare wheel. What is the best alternative brand?

PH, Doncaster
Having directly suffered from the uselessness of this stuff I do not recommend any of it: https://www.honestjohn.co.uk/our-cars/mazda-6-22d-se-l-nav-auto/hj-gets-a-puncture / My recommendation is a space-saver spare wheel, with the proviso that it has to be properly bolted down because a loose spare wheel in a crashing car can be lethal. Google: <Audi A1 Space Saver Spare Wheel Kits>  Buying new rather than from eBay, Tyremen are very good: https://www.tyremen.co.uk/space-saver-wheel-and-tyre-kit?gclid=EAIaIQobChMI44bHzunN5QIVh7PtCh3vmQuuEAAYASAAEgKI1_D_BwE  Remember that without a correct TPMS valve the car's TPMS system will show a fault.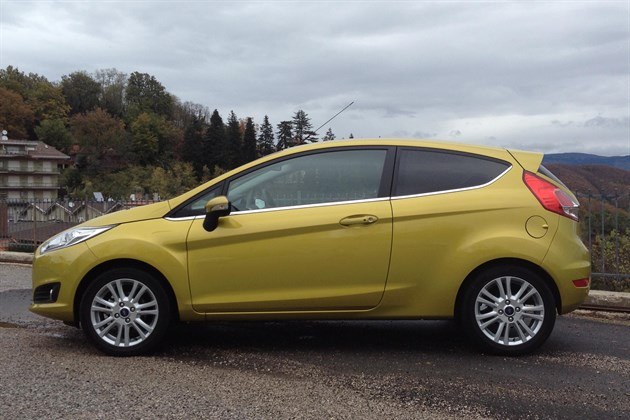 Little belter 
My Ford Fiesta 1.0 Ecoboost  owned since new is six years old with 33,000 miles. I have always had my services and MoTs done at a Ford dealer. My last service was at the end of September. Being aware of the advice you have given, I asked the dealer if I should consider having the timing belt + bits replaced. He said no. Ford states on the second page of the service checklist under the heading "Extended Period Maintenance" that this work should be done at 150,000 miles or 10 years, whichever is soonest. I don't know whether your advice is the same across all vehicles, or if it is model specific. What would your advice be in this case please? If Ford is publishing their timescale and I get Ford services at all times, would I be able to make a claim against Ford if anything failed inside the stated timescale? 
KS, via email
My general advice is fresh timing belt, tensioner, waterpump and aux belt every 5 years or 60k miles where the timing belt also turns the waterpump. History of Fiesta 1.0 Ecoboost issues here: https://www.honestjohn.co.uk/carbycar/ford/fiesta-2013/good/ It's a belt in oil engine. PSA has had a few problems (just a few) of its Puretech belt in oil belts disintegrating. VW recommends a change in the belt in oil 1.0TSI at 40k miles. I don't have enough on the 1.0 Ecoboost to confirm or deny Ford's recommendations. I don't remember any failures so far.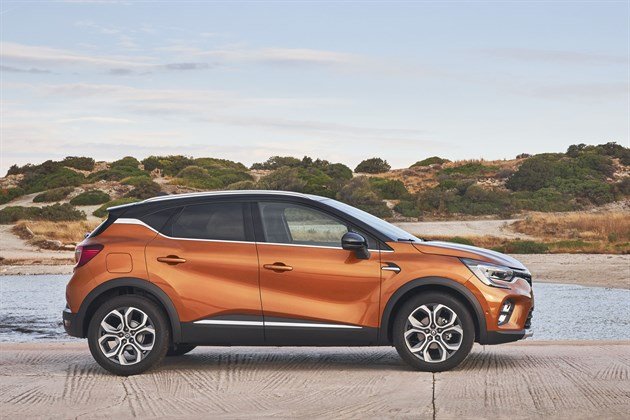 New tech, or old?
At 70 next birthday, I am currently driving a 2011 1.5 diesel Qashqai with 62,000 miles and very suitable for me. Looking at the next 5 years, do I continue to run it, or swap for 1.3 petrol version, or wait for a possible hybrid/electric. I have been driving since 1967 and following your excellent column forever.
KK, Letchworth
I'd start thinking in terms of next gen 12v and 48v mild hybrids such as the forthcoming Renault Captur hybrid in April 2020: https://www.honestjohn.co.uk/road-tests/renault/renault-captur-2020-road-test/  There were a lot of pre-RDE1 pre-reg 19 plate cars sitting in compounds at bargain prices over September and October. I can't tell you how many are left. See: https://www.honestjohn.co.uk/best-pre-reg-and-nearly-new-car-deals/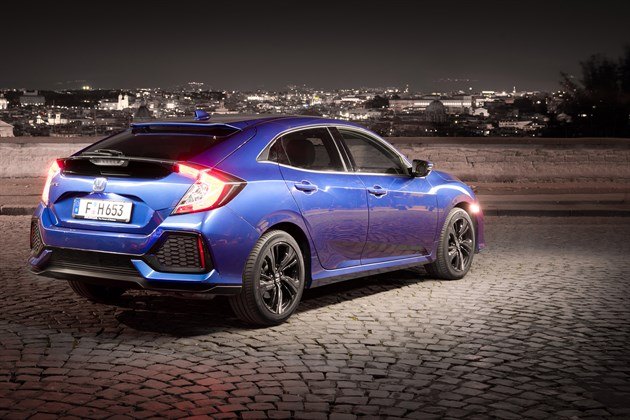 Critical mass
I have had a test-drive in a Honda Civic manual, a Civic automatic, and a Ford Focus manual. The Civic is very refined: NVH, road noise, etc. are all well insulated. The ride is astonishingly well modulated. The engine is adequate. Manual gearbox is a little joy. The auto most accomplished. Indeed, the entire motor-car is most accomplished. So why does it not appeal to me? This perplexes me? It seemed to me the Civic feels bigger than it is. Larger than a BMW 3-Series, which is odd. Big turning circle. I would buy and run it contentedly but without enthusiasm. (My ancient BMW 320 TD SE Compact knocks spots off it for engagement and appeal.) The Focus was a little more involving. Choppier ride than I expected; noticeable after the Civic. Yet it did not seem to live up to its reputation as the "best driver's car in the class" I drove the 1.5 Ecoboost 150PS. It went well; very well, nearly as well as the 182PS Civic. I must try the 180 PS Focus.
PG, Lymington
Interesting comments. I get what you felt about the Civic. But both Civic and Focus are very tyre dependent. I thought the best Focus was the 1.5 3-cylinder 150HP Active estate on longer travel suspension with deeper profile tyre. I'd actually rather have an HR-V Sport 1.5T 182 CVT-7 than the Civic. But I'm very happy in my 8-speed automatic Citroen C5 Aircross 1.5 diesel that replaced the 3008. Big and soft, but with great steering and damping.
Click to Honest John's Motoring Agony Column 22-2-2020 Part 2
Comments
Author

Honest John
Latest