Honest John's Motoring Agony Column 15-02-2020 Part 1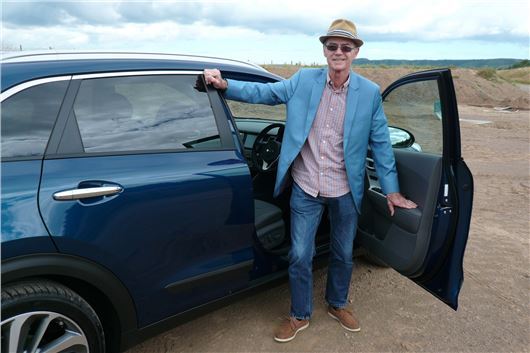 Published 13 February 2020
This week's motoring miscellany looks at classy SUVs, covers EC travel, documents stops thieves, investigates economy, and in Part 2 helps lost causes, justifies fears, fights for what's right, finds comfort and gives you a lot more to think about.
As usual, emails to Honest John should be addressed to: letters@honestjohn.co.uk  Please try to keep them as short as possible.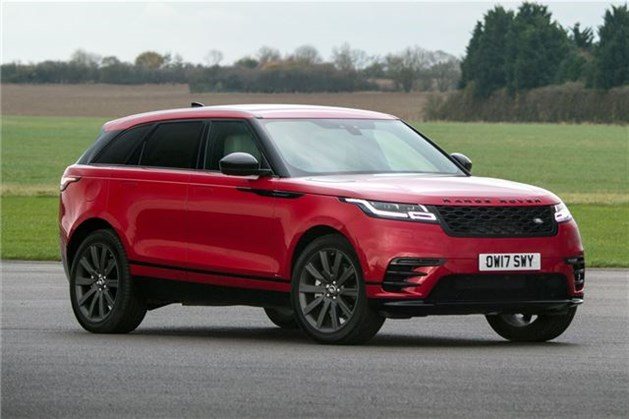 Discretion is the better part 
I am thinking of buying a petrol-engined used Range Rover Velar. I cannot afford the V8, so hopefully a 2017 or newer SE or HSE. Are there any specific faults I should look out for? I want petrol because I only drive 5,000 miles per year
PB, via email
The Velar  looks better as well as rides better on 18-inch wheels with 235/65 R18 tyres. Very little feedback on the Velar so far: https://www.honestjohn.co.uk/carbycar/land-rover/range-rover-velar-2017/ Much more on the Evoque: https://www.honestjohn.co.uk/carbycar/land-rover/range-rover-evoque-2011/ And on the Land Rover Discovery Sport (also shared components): https://www.honestjohn.co.uk/carbycar/land-rover/discovery-sport-2015/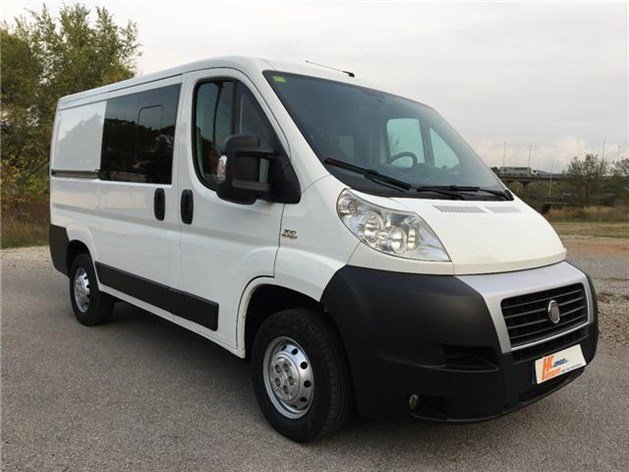 4 + 3
We will soon be driving from the UK to Austria via France, Germany and possibly Switzerland. What documents do we need? Any legal requirements? The vehicle is a FIAT Ducato Combi with 4 adults and 3 children. 
PG, via email
International Driving Permits for all drivers (they now last for 3 years); V5C registration document for the vehicle; Crit Air Emissions stickers for France and Germany: Emissions stickers for French cities: https://www.certificat-air.gouv.fr/en / Emissions stickers for German cities at 6 Euros each:  http://www.berlin.de/senuvk/umwelt/luftqualitaet/umweltzone/en/ausland.shtml / Emissions general guide to European Green Zones: https://www.green-zones.eu/en.html /  Insurance 'Green Card'. Plus country specific things like high-viz tabards or jackets for everyone in the van, two warning triangles, GB sticker, Headlight beam deflectors, and for Switzerland you'll need a vignette for the motorways that costs about £40.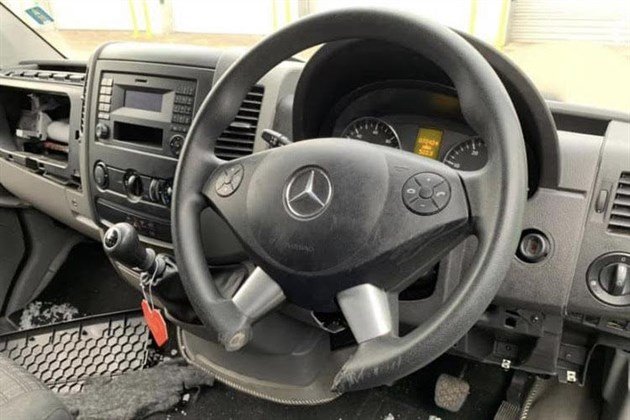 Cutting edge technology
I use a Stoplock Pro Elite steering wheel lock for added security of my car against theft. Do you know if it is Thatcham approved? If I mention it when renewing my car insurance, will it reduce slightly the insurance premium that I will pay? I usually purchase  comprehensive cover.

HI, via email
Stoplock makes no claims that it is Thatcham approved: https://www.amazon.co.uk/Stoplock-Pro-Elite-Steering-Anti-Theft/dp/B06XP21DK6/ref=asc_df_B06XP21DK6/?tag=googshopuk-21&linkCode=df0&hvadid=310666455302&hvpos=1o1&hvnetw=g&hvrand=8354518465131340514&hvpone=&hvptwo=&hvqmt=&hvdev=c&hvdvcmdl=&hvlocint=&hvlocphy=1007065&hvtargid=pla-353005192692&psc=1&th=1&psc=1 / The problem with a Stoplock is it can be removed by cutting the steering wheel, so is only a deterrent rather than a theft prevention device. I use a Disklok which completely envelops the steering wheel but costs £110 and is a big and clunky thing to have sitting in the car while you are driving along. https://kit.honestjohn.co.uk/reviews/review-disklok-steering-lock/ I don't think any of these bring a reduction in insurance due to the difficulty of proving they were in use when the car was stolen.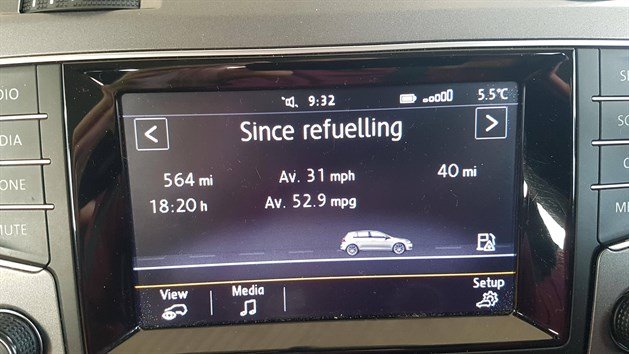 Economical, with the truth
I've written to you before about the outstanding economy of my 2013 VW Golf 1.4TSI and, as it's got older with the engine loosening up, the economy has actual improved. This is mixed driving including 130 miles on the motorway followed by short trips of between 2.3 and 18 miles. I'll put it into your Real MPG. My best economy was on a long run down to Switzerland where keeping to between 56 and 65- depending on the road-  I managed 58 mpg. I use Shell Superunleaded.
DR, via email
I got close, but not quite as good with a brim to brim average of 48.58mpg over 12,075 miles in a Peugeot 308 1.2 Puretech 130 6-speed. https://www.honestjohn.co.uk/our-cars/peugeot-308/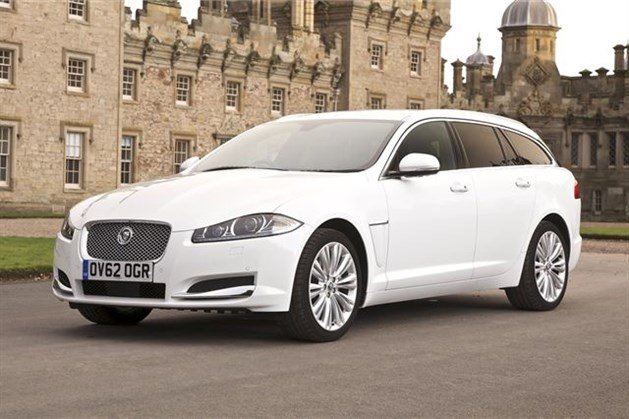 Braking dad
I am looking at buying a Jaguar XF Sport-brake 2.2D and want to spend about £12,000. Am I likely to get a reliable car or years of expensive repairs? 
AC, via email
This is what has come in for the XF generally: https://www.honestjohn.co.uk/carbycar/jaguar/xf-2008/good /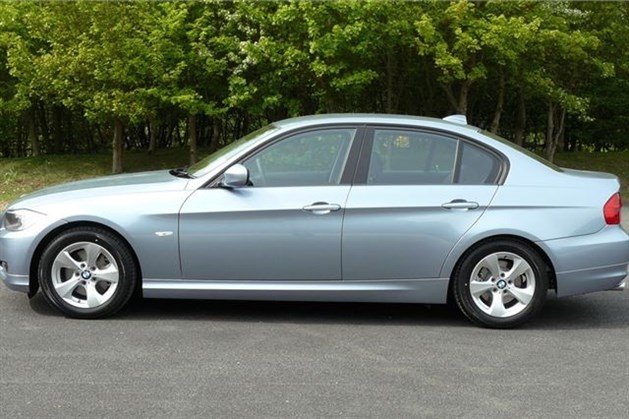 Wrongs and rights
On 14-09-19 my son bought a 2007 BMW 3-Series from a dealer in Sheffield (the car came with a month's warranty). The purchase price was £6,500 and this was covered by a bank loan. As soon as the warranty period had ended the car's engine warning light started coming on during acceleration and the car seemed to lose power. My son booked the car into a BMW dealer in the West Midlands. They replaced a sensor and charged £300, he paid via debit card. Shortly after this my son drove to Norwich. En route he experienced the same problem and called his breakdown company. They  diagnosed that the car was safe to drive home to the Midlands. The fault codes were:- 2EF7- Characteristic thermostat Actuation faulty; 29E0 - Short-term mixture regulation mixture too lean; 29E1 - Long-term mixture control mixture too lean; 29D2 - Combustion failure: cylinder 6 fuel shut off activated. He returned the vehicle to the garage which repaired the car, however, they are refusing to fix the fault. They insist that the sensor needed changing. They suggested that my son might like to pay them to run some more tests, he declined. On 04-11-19 he is booked into a BMW specialist repairer that I have recommended. What would you suggest he does in order to get his car fixed? He does not want to reject the vehicle. Any advice would be gratefully received.
SA, Bedford
A 'supplier' of an expensive consumer durable such as a car, whether new or 2nd hand, remains liable for any significant fault that could have been present or developing on date of sale for 6 months from date of sale. To get out of that he has to conclusively prove that it wasn't. After 6 months the onus is on the purchaser to prove that the fault was present or developing on date of sale. See: https://www.honestjohn.co.uk/faq/consumer-rights /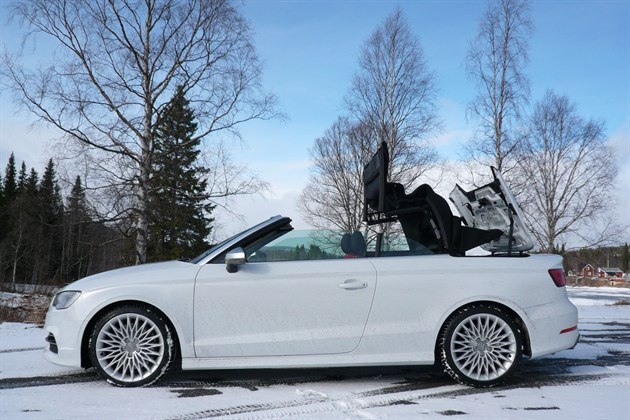 Leaking information
A colleague tells me that water is collecting in the rear footwell of his Audi S3 Cabriolet. Is this due to drain blockage somewhere?

KRJ, via email
It's been an issue with the TT Roadster: https://www.honestjohn.co.uk/carbycar/audi/tt-roadster-2015/good/ Yours is the first report we've received of the same thing with an A3/S3 cabrio.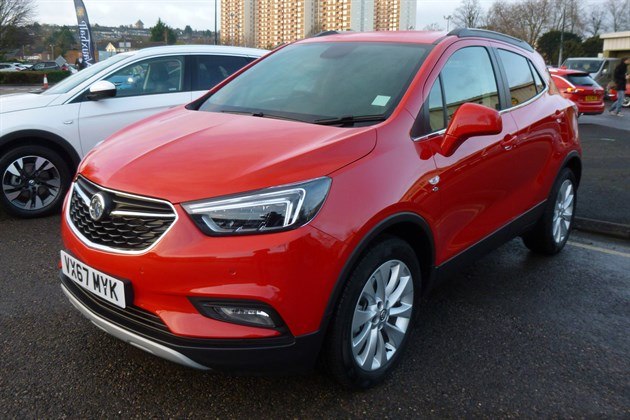 Mock the weak 
I've been pleased with my Vauxhall Astra but as we are both ageing I quite fancy a car like a Mokka, but they don't get a brilliant write up. What do you think and what are the alternatives?

SR, via email
Not very good. Poor suspension and a hard ride. I've just been testing one of the competitors (the all-new Renault Captur), and my test of that provided links to tests of all of the worthwhile alternatives: https://www.honestjohn.co.uk/road-tests/renault/renault-captur-2020-road-test / Vauxhall Crossland Xs (similar to Peugeot 2008s) are being offered at substantial discounts.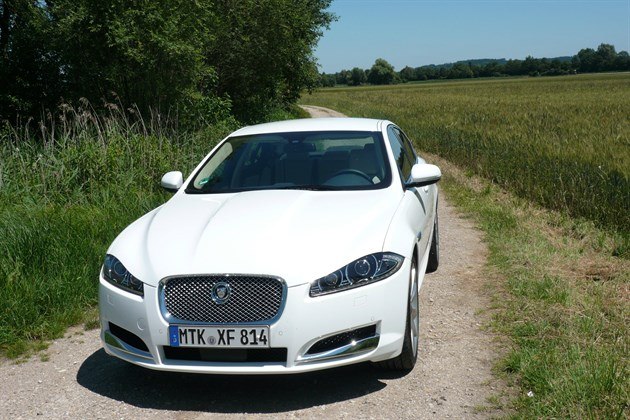 My cap runneth over
I have owned a 2011 Jaguar XF 3.0 diesel from new. Around 10 months ago, I started to experience issues with filling the tank. The issue has become progressively worse, and as of writing, I can now, with some effort, get just over half a tank of fuel in, having to very slowly dribble fuel in until it just will not take anymore. From that point on, it just bubbles up in the top half of the filler tube and continually causes the nozzle to cut off. My local garage looked at this and said it would cost £650 to replace the filler tube down into the tank. This seems excessive and ridiculous just to have a vehicle I can fill up with diesel in a few minutes, rather than 10-15 as at present. Are you aware of this issue, and is there a cheap fix?
PS, via email
It's likely that the charcoal filter in the fuel tank vent is blocked. Tanks have to vent to allow air in to replace fuel pumped into the engine. But to prevent fuel fumes being emitted, the vent system has to be fitted with a charcoal filter. When these get blocked, drivers experience the problem you are having.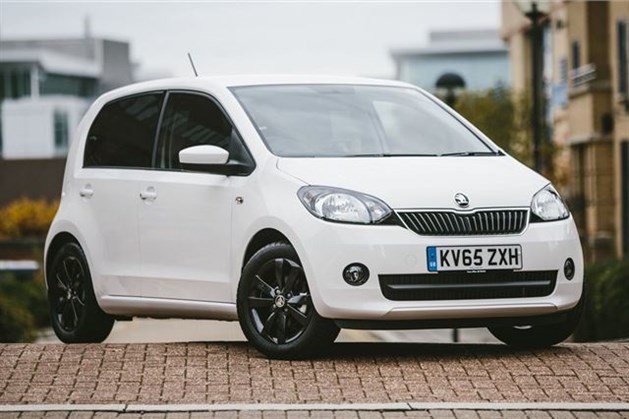 Citigone
I wrote that my son will be sixteen shortly and able to drive (we live in the Isle of Man). He is 6'4", could you recommend a smaller engined car that would suit his height? You suggested a FIAT 500 for lots of headroom, long seat squabs and wide opening doors, but wrote that the 1,242cc 4-cylinder engine won't be much fun over the mountain. The 899cc 500 TwinAir is more enjoyable. Maybe a KIA Picanto 1.0 that is huge fun to drive. Maybe a VW Up, SEAT Mii or Skoda Citigo. We went for the Skoda Citigo in the end. Lots of headspace and can even fit his 5'2" mum behind him. Got a good price from dealer for an ex-demo with 3-year warranty and 1-year roadside assistance.
PK, Isle of Man
Well done. A Citigo is fun to drive, too. I'll bear your choice in mind next time someone asks a similar question. Now only available used because VAG has turned production of Ups, Miis and Citigos over to electric, with one exception: the Up GTI.
Pot luck
I am considering a new MINI or BMW 1-Series, but cannot reconcile myself to the new 3-cylinder engines on offer. Am I an old stick in the mud as well as an ignorant lady driver of many years with 4 and even 6-cylinders under my bonnet ?
MH, Derbyshire
Afraid so. 3-cylinders are usually great fun to drive with a lovely thrummy engine note. MINI Cooper manual tested here: https://www.honestjohn.co.uk/road-tests/mini/mini-cooper-f56-2018-road-test / New BMW 1 Series DCT auto here: https://www.honestjohn.co.uk/road-tests/bmw/bmw-f40-1-series-2019-road-test /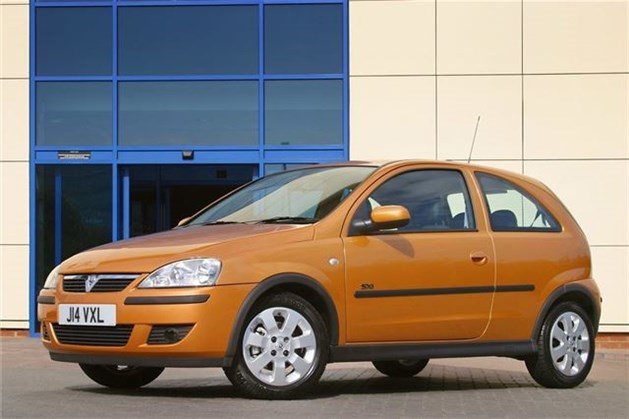 Water, water everywhere…
Now that the cold weather is returning my wife's Corsa is swimming in water every morning. The windscreen rather than a polite bit of condensation is awash with water.  Her previous Corsa had the same problem and so did a Cavalier that I owned a few years ago.  My car is a Kuga which stands next to the Corsa does not have the same problem, nor did previous Accords, Mondeos, etc. As a regular reader of your column I have taken the usual precautions of ensuring that door, bulkhead and boot drains are clear. Do you have any suggestions and why particularly Vauxhall Corsas?

DN, via email
You don't say how old this Corsa is, but the 2000 - 2006 Corsa C model has a problem of water getting in through the bulkhead. See: https://www.honestjohn.co.uk/carbycar/vauxhall/corsa-c-2000/good /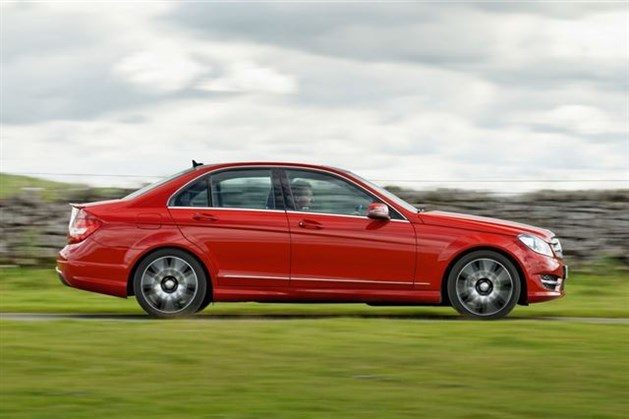 The missing link
In 2018 I bought a used 2010 Mercedes W204 C250 with 37k miles. Last week, having now done 80k, the timing chain broke. A mechanic says the guides and sprocket have worn leading to the chain being thrown and failure. Mercedes says the chain should last the life of the car, but the mechanic says he is repairing them all the time at £2,195 + VAT. Mercedes does not want to know, but I feel if there is a failure issue they should take some responsibility? Is there an issue with timing chains? If it was a cambelt I would have looked to change it 
JL, via email 
Presumably a C250CDI, 2.1 litre? The problem is less the chain and more the nylon tensioners that do wear eventually in all Mercedes engines, including the big V8 petrols. But your car is a 2010 and hence 9 years old. All 'Sale of Goods' manufacturer and supplier liability on cars ends after 6 years, unless the car has a longer warranty or there is a safety related recall. If the engine can be fixed by replacing only the chain then you are lucky. These are all the complaints we have received about the C-Class W204: https://www.honestjohn.co.uk/carbycar/mercedes-benz/c-class-w204-2007/good /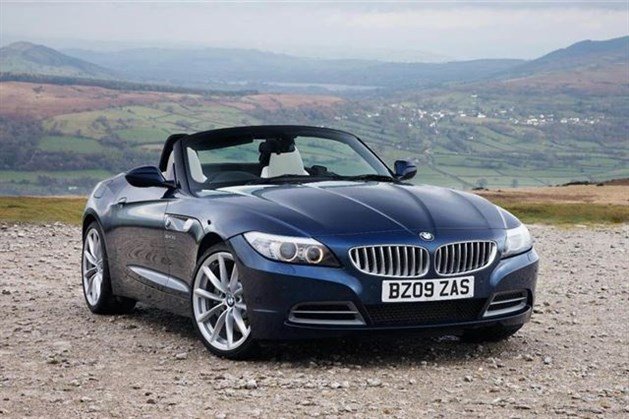 Incompletely exhausted
I own a BMW Z4 3-litre E89 convertible. BMW was very conservative with the exhaust note. When friends ask me to fire it up it's a bit pathetic in the aural department. Do you know where I can get a more rorty exhaust fitted? Something legal and not performance enhancing. And would I have to inform my insurance company? 

TM, Walton on Thames
There will be a number of legal German performance mods. I found this: https://www.supersprint.com/ww-en/supersprint-performance-sport-exhaust-bmw-e89-z4-30i.aspx / You could Google some more using BMW Z4 E89 Performance Exhaust. Or you could get a stainless steel system custom built: http://www.profusioncustoms.com/custom-stainless-steel-exhausts / Yes, it's a 'modification' that you have to disclose to your insurer.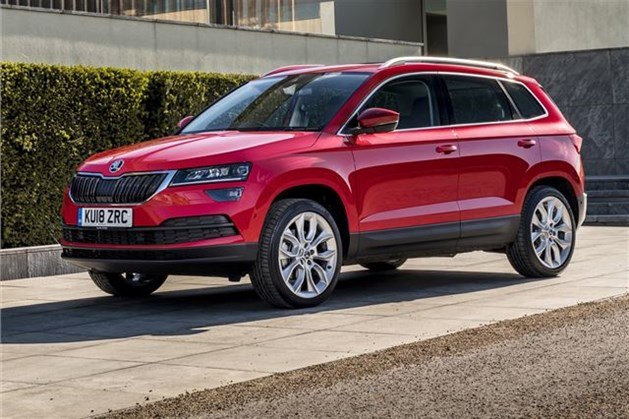 Torquing point
My dad has been looking at a March 2019 Skoda Karoq SE L TDI. Skoda has confirmed that has the problematic DQ200 7-speed dry clutch DSG and are trying to persuade my dad that updates were made to the gearbox in 2018/19 so that it is no longer a technical problem. Could you please advise, but also on other cars of this sector which could be more reliable alternatives and technically competent automatic gearboxes. My parents already have Nissan Micro automatic without problem as my mum's car.
VC, via email
Improvements were made to the DQ200 in 2016. So the improvements in 2018/2019 must be further updates. We can't tell you if they are working. The last DQ200 I drover was in a VW T-Cross 1.0TSI earlier this year and it was okay to drive. Audi is fitting the much stronger DQ381 to its Q3 Sportback 35TSI, which is the same size as the Karoq and I think there's a chance the Karoq has that too. I think you'd be safer with a Suzuki Vitara 1.4T Boosterjet AllGrip that has a 6-speed torque converter auto, or a Mazda CX-3 or CX-30 with 6-speed torque converter auto, or a Peugeot 3008 or Citroen C5 Aircross 1.5 Blue HDI 130 that have 8-speed torque converter transmissions: https://www.honestjohn.co.uk/road-tests/suzuki/suzuki-vitara-10t-allgrip-2019-road-test/ ; https://www.honestjohn.co.uk/road-tests/mazda/mazda-cx-3-2019-road-test/ ; https://www.honestjohn.co.uk/road-tests/mazda/mazda-cx-30-skyactiv-d-2020-road-test/ ; https://www.honestjohn.co.uk/our-cars/peugeot-3008-1/ ; https://www.honestjohn.co.uk/our-cars/citroen-c5-aircross/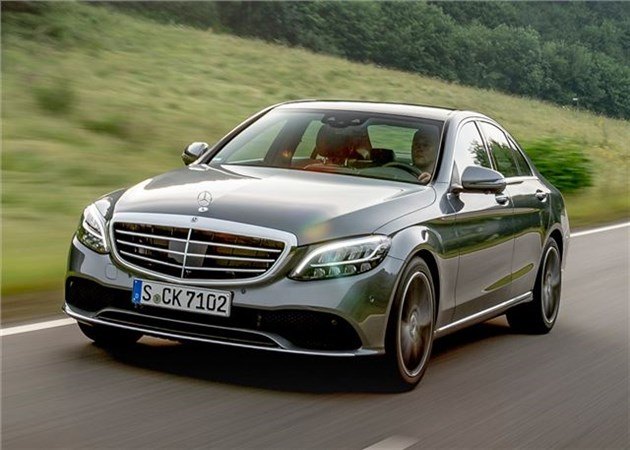 Mildly surprising
I am thinking about upgrading my old Mercedes-Benz C180 Kompressor, which has been a wonderful car, for a later model. Do you think that the Bluetec engines are as good as the old Kompressors or would I be better sticking to one of the last made Kompressors? Also, what do you think of the 1.6 engine?
VE, via email
The engine to have in the current W205 C-Class is the new 184PS 1.5 litre 48v EQ Boost Mild Hybrid, tested here: https://www.honestjohn.co.uk/road-tests/mercedes-benz/mercedes-benz-c200-2018-road-test/ This gives you everything we know about the W204 and W205 Mercedes C Class. Click on the Good/Bad for the reported problems: https://www.honestjohn.co.uk/carbycar/mercedes-benz/c-class-w204-2007/ ; https://www.honestjohn.co.uk/carbycar/mercedes-benz/c-class-w205-2014/
Click to Honest John's Motoring Agony Column 15-02-2020 Part 2
Comments
Author

Honest John
Latest