Honest John's Motoring Agony Column 08-02-2020 Part 1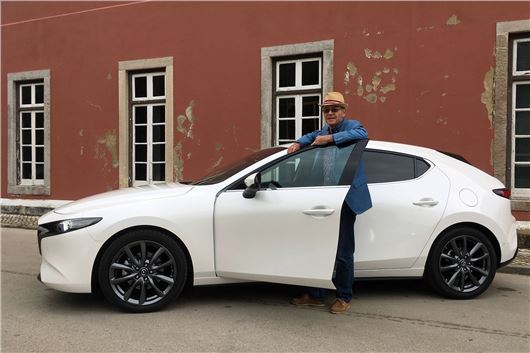 Published 08 February 2020
In this week's Honest John Motoring Agony Column a reader asks can he carry on camping? Another suffers a power outage. A third is thoroughly rattled. And in Part 2 we spend time in doors, bother about bearings, stop leaks and attempt to solve many other reader's problems, with mixed success.
As usual, emails to Honest John should be addressed to: letters@honestjohn.co.uk  Please try to keep them as short as possible.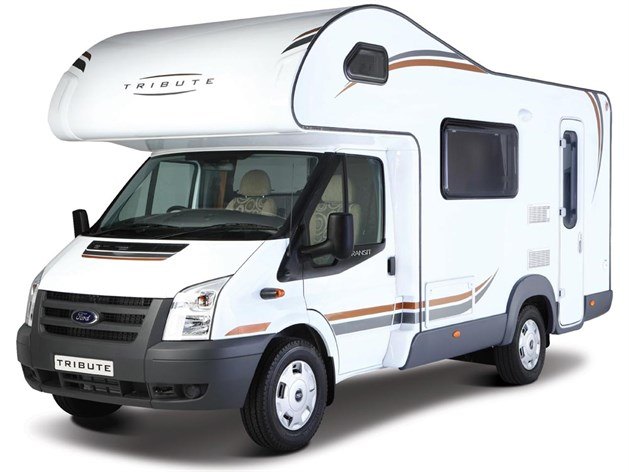 In diesel exposure
As the owner of a campervan with diesel engine I am concerned about the inevitable move to cleaner fuels. The Labour party was suggesting that no new diesel vehicles will be sold from 2030 so I assume they (or another government) will eventually offer a scrapping system for our diesel vehicles. Whilst I understand the reasoning, motorhomes and campervans are worth much more than the base vehicle so I am wondering if it's going to wise to sell sooner rather than later.
DH, Bucks
The idea of scrapping all diesel vehicles by 2030 is completely nuts. Since virtually everything we need to live on comes by diesel truck we'll all starve. The big manufacturers continue to build new (much lower emission) diesel vehicles so they will be with us for many more decades to come. But where owners of older diesel campers and motorhomes will have a problem is in Europe where, depending on the emissions level (Crit Air sticker) the vehicle may be excluded from entire regions.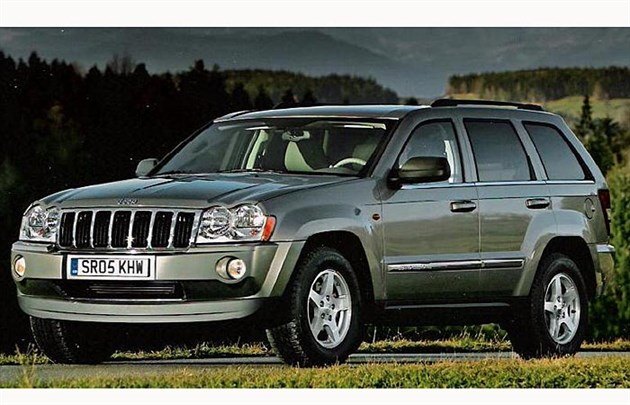 Current thinking
I believe that my 2005 Jeep Cherokee Limited CRD has possibly developed a 'parasitic drain'. Battery and alternator have both been tested and are ok. Can you please tell me who or what sort of expert I should be contacting to sort this issue out. Local garage appear perplexed.
MG, via email
Use this (fill in the boxes) to find a local car electrical specialist to try to trace it: https://good-garage-guide.honestjohn.co.uk/ Before you do that, though, try switching off the interior light completely at the light unit itself. Where these are fitted with a 'see you out' delay switch, the switch can remain live after the light has gone out and that can drain the battery of a brand-new car overnight.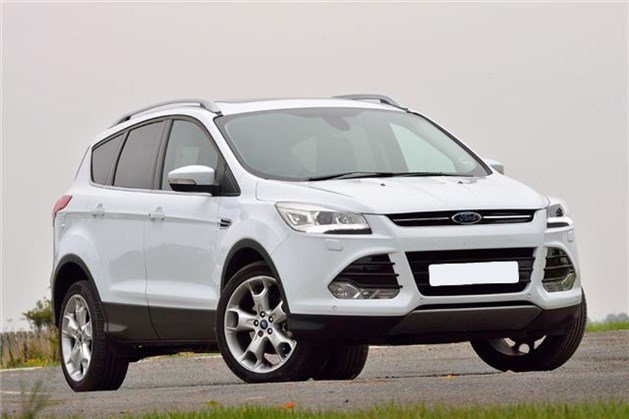 Clunk click, every trip?
I'm looking for advice about our 2014 Ford Kuga (with full service history). We got it back from its last service and heard a "clunking sound in the engine". We returned the car to be told that 4-5 bolts have "rattled loose" and by doing so have now damaged the transfer box and gearbox housing. Neither the dealership nor Customer Care have heard of this before and you can't buy just the housing: I need to replace both the transfer box and gear (parts in excess of £5,500). The dealership said they didn't adjust any bolts because it's not part of the service schedule and Ford UK says that they will not offer any gesture of good will as the car is older than 3 years? We are now paying for a vehicle that we can't drive.
BP, via email
I've added this to the carbycar entry here: https://www.honestjohn.co.uk/carbycar/ford/kuga-2013/good/ No such issue previously reported with the 2nd generation Kuga. It could be due to a disparity between the four tyres of more than 3mm upsetting the 4WD system and leading to excessive vibration. If that clearly isn't the reason and the car has always been serviced by the dealer you bought it from, then you might have a case under Sale of Goods that expects a "reasonable" life of 6 years from an expensive consumer durable such as a car, whatever the manufacturer warranty may be. See: https://www.honestjohn.co.uk/faq/consumer-rights/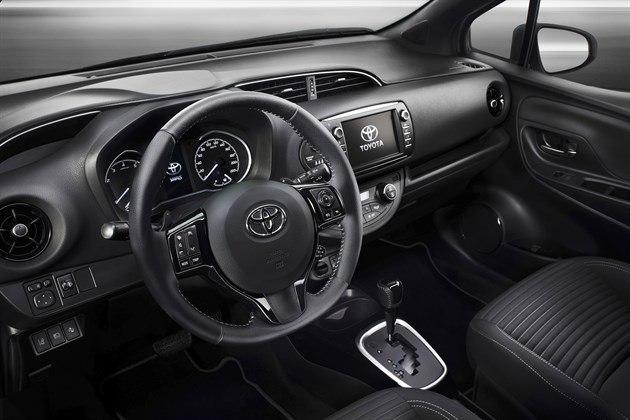 Semi-detached 
I have been looking for a small car to replace my Toyota Yaris but find that many small cars are "semi-automatic". Could you please advise me of makes of cars that are fully automatic? It does not mean that they need to be brand new, but a similar size to the old Yaris.
BA, via email
'Semi-automatic' is a much misused descriptor that seems to be applies to automatics that have a manual over-ride, which all new ones do. What you need to avoid are automated manuals. You will find proper torque converter automatics in Mazda 2s, new Citroen C3, Citroen C3 Aircross, new model Peugeot 208, recent and new model Peugeot 2008, recent Suzuki Baleno, current Suzuki Swift; recent Hyundai i10, i20, ix20; recent KIA Picanto, Rio and Venga, MINIs up to 2018.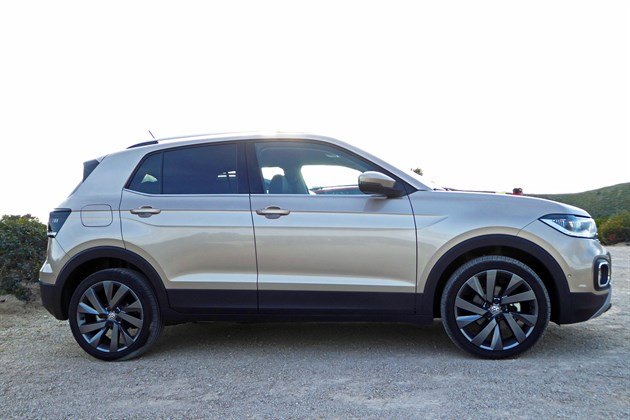 Fears for gears? 
Readers report failures of VW's 'dry' DSG gearboxes, but I've covered over 100,000 miles in three Golf autos in the past 8 years with no such issues (or anything else, to be fair). What are the problems being reported and why have they not been addressed by manufacturers? What do you think of the auto on the new T-Cross? Is it the same gearbox?
AG, via email
Golf Mk VI: https://www.honestjohn.co.uk/carbycar/volkswagen/golf-vi-2009/good/ Golf Mk VII: https://www.honestjohn.co.uk/carbycar/volkswagen/golf-vii-2013/good/ Some of the huge numbers will be down to people expecting more of a VW than they would of a Ford, for example. Though the Focus has been pretty bad too. The T-Cross has the DQ200 7-speed dry clutch DSG, but with a relatively low torque 1.0TSI engine it seems to work well: https://www.honestjohn.co.uk/road-tests/volkswagen/volkswagen-t-cross-2019-road-test/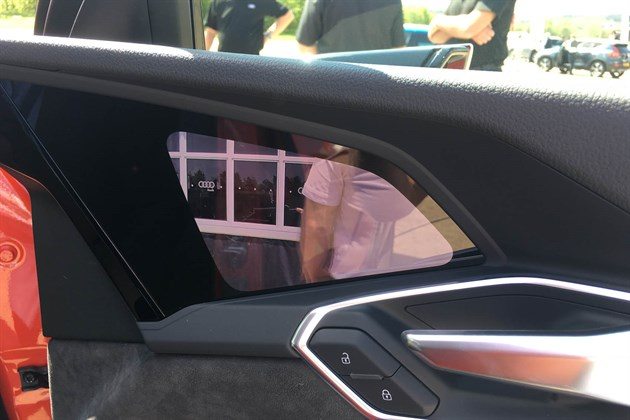 Close circuit cameras
To save on fuel by reducing wind resistance, why don't manufacturers replace wing mirrors with the mini cameras that are all round the rest of a modern car?
FS, Ledbury
That's what they did as an option on the Audi e-Tron and they are the main failure on this car: https://www.honestjohn.co.uk/carbycar/audi/e-tron-2019/ Failures: https://www.honestjohn.co.uk/carbycar/audi/e-tron-2019/good/ They are also a bit counter-intuitive to use, because the screens sit in the door panels in line of sight to an external mirror, but I guess given time a driver could get used to them.
Sneak preview
Which small car and medium-sized cars do you consider to give the quietest ride, especially at motorway / dual carriageway speeds? I am not thinking of electric cars. This is the total noise (or lack of it) when everything is taken into consideration (road / tyre noise, engine noise, wind noise etc).
RH, via email
Most of the noise is from the tyres, not the engine/drivetrain/wind resistance. So quiet tyres can turn an otherwise noisy car into a quieter one. Avoid low rolling resistance 'energy' tyres and high tyre pressures because they contribute to road noise. Obviously avoid low profile tyres and look for a profile of at least 55 and preferably 60. I find compliant compound 'all weather' tyres such as Michelin Cross Climate and Continental AllSeason Contacts run at minimum allowable cold pressures to completely transform an otherwise hard riding, noisy car. See http://www.tyrereviews.co.uk / The best small cars in the first place are generally French: Citroens, Peugeots, Renaults.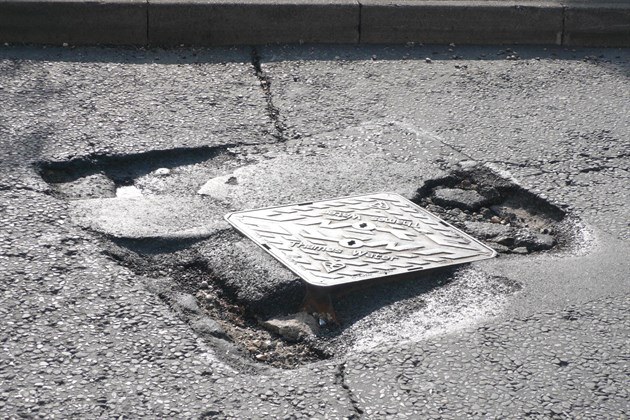 Foundation for a claim? 
I have had to replace front tyres on my car as a result of damage due to a large pothole on a stretch of road that had been graded prior to resurfacing. I contacted the local authority and sent pictures of the damage and invoices for the tyres. They have replied saying that I should claim against the contractor that they are using for the works. Am I right in thinking that the local authority is responsible for dealing with my claim and that it cannot evade its responsibility for managing the works by passing me on to the contractor?

PH, via email
I think that, because you drove along a road that was under the process of re-surfacing, but left open for the convenience of drivers rather than closed, the contractor's liability insurer may take the view that in the circumstances you should have driven more slowly so you could stop if you encountered any obstructions. Nevertheless it's worth your while to pursue this, especially if the car is on deep profile tyres that should not have been damaged even on a road planed for resurfacing.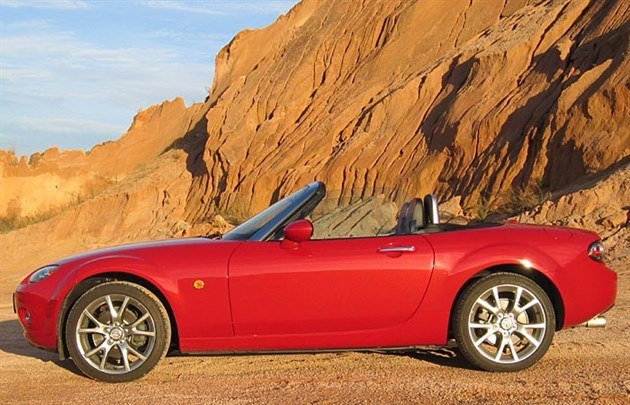 Wet feet
I have water in the drivers footwell of my 2007 Mazda MX5. Can you advise how to locate the relevant drain holes and is it right that I require a trombone brush. Would it be possible for Andrew English to review some ordinary cars: Ford Focus, Honda Civic, etc. Or am I the  only non-multi-millionaire reading the Telegraph.
MR, via email
If the water is only in the footwell and not behind the seat as well, then it's probably coming in via the pollen filter because the scuttle drains are blocked. These are best cleaned out with a teapot spout brush from a hardware shop. But if it's also behind the seat, that is a well-known problem covered here: https://www.honestjohn.co.uk/carbycar/mazda/mx5-2005/good/ The Telegraph Saturday section has a 'lifestyle' brief which is why supercars and classic cars rather than ordinary cars feature. We cover ordinary cars here: https://www.honestjohn.co.uk/ / And the Telegraph covers them here: https://www.telegraph.co.uk/cars/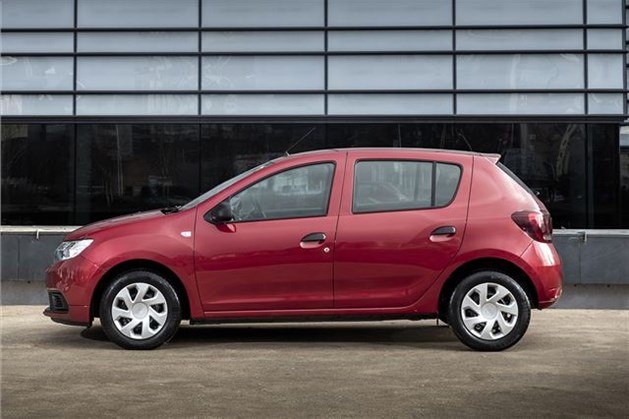 The simple life
Is there a modern near-equivalent to the Austin A40? A 2-door hatchback 2+2, 4x4, petrol, automatic, 1,000cc, lower insurance? No computer cluster, sunroof, heated seats, etc. But Sat Nav, front a rear cameras, push radio and compact.
RS, Sherston
Manufacturers have generally given up on 2 doors except for cars like the FIAT 500, Vauxhall Adam, and until recently the VW Up, SEAT Mii and Skoda Citigo. Unfortunately none of these come with 4WD or a decent automatic; only an automated manual and there is no Adam auto. Generally the best cheap satnav is Apple Car Play  so you can link your iPhone to the screen and bring up Google Maps and Waze. Then the satnav is always up to date. The cheapest, most basic car you can buy is a Dacia Sandero 1.0 5-door at £6,995, but then you need to add all the things you want as accessories, including a radio and spare wheel: https://www.honestjohn.co.uk/carbycar/dacia/sandero-2013/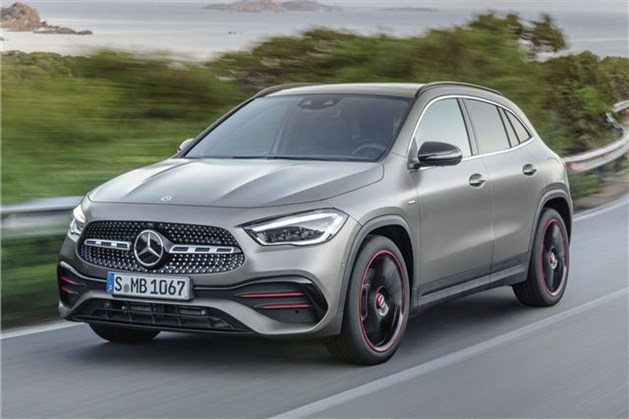 Mud plugger 
After taking my much used and very reliable 2008 Mercedes ML 280CDI off the road earlier this year I'm looking for a replacement petrol SUV. My driving needs are a combination of muddy, narrow local lanes and fast-moving A-roads. I'm favouring the Mercedes GLA, which looks the perfect size, but know nothing about the pros and cons of this model or any better alternatives. Your advice is greatly appreciated.

UO, via email
A new GLA arrives in a couple of months: https://www.honestjohn.co.uk/carbycar/mercedes-benz/gla-2020/ I think you'd be better off with a Suzuki Vitara 1.4T Boosterjet AllGrip, available as 6-speed manual or 6-speed torque converter auto: https://www.honestjohn.co.uk/carbycar/suzuki/vitara-2015/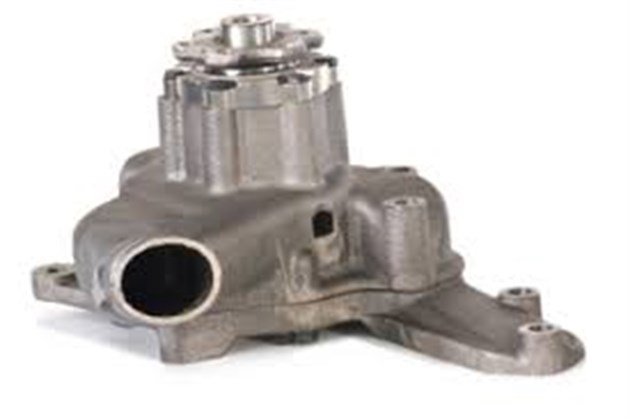 Cooling off period
You frequently advise that when the timing belt is changed, the tensioner, water pump and auxiliary belt should also be replaced. Should these associated items also be changed at some time on engines that have timing chains instead of belts?

GT, via email
Depends if the chain drives the waterpump. But generally the chains are sufficiently strong that a problem with the waterpump will not take the chain off. On extremely reliable, lightly stressed engines such as the Toyota Prius, the waterpump will be first to go, usually at 250,000 miles plus. Chain tensioners can need attention and will if the chain starts ticking. The reason for changing the aux belt on a timing belt engine is that the bottom crankcase pulley is usually unprotected so, if the aux belt comes off and wraps itself around that pulley, it can take the timing belt off.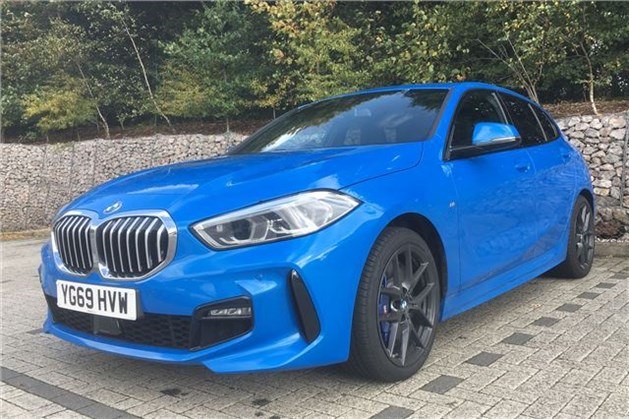 Beaming down
We have a BMW 3-Series that is due for change soon. The new 3-Series looks impressive but it's probably too high-tech for us and is also bigger, so we are looking at the new 1-Series. It looks ok (front end only from a distance) and it is front wheel drive which, other than in a 60s Mini, we have never driven. The format looks like the one in the new MINI, which I've been told could have a Renault engine. Do you have any info on whether the 1-Series does in fact have a BMW engine? 
TN, Blairgowrie
Road test of the excellent new BMW 1-Series here (both the base model and the M135i): https://www.honestjohn.co.uk/road-tests/bmw/bmw-f40-1-series-2019-road-test/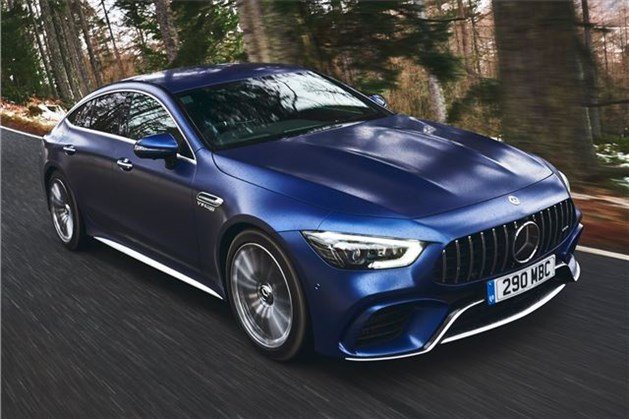 Quick, quick, slow
I note the advice to use Sport Mode in an automatic car to lessen the likelihood of exceeding urban speed limits inadvertently. Sound idea indeed. I make copious use of cruise control in my Mercedes AMG GT to keep within limits. It's as much use in 20/30/40 mph etc. limits as on a motorway. Touch wood, I'm ticket-free, despite driving a near 200 mph car.

PB, Corsham, Wilts
Makes sense. There's also the speed limiter in a Mercedes. I was very confused by that when I first engaged it by accident on the launch of the W211 many, many years ago.
Simple minded
My wife and I are elderly pensioners. I have a 2018 MINI Cooper S and my wife a 2018 Audi Q2. They both came with a book on the car extending to almost 400 pages in English and attempting to explain all the hundreds of options possible. Trouble is even finding the item you may want, is difficult and understanding which part you is just as hard. Are there any cars these days with less options ?
DS, London
Not really. My dear old dad tried to read and understand the manual of his 2010 Toyota Auris hybrid and couldn't. Neither could he master his computer. Nor a mobile phone (not even a smartphone). Things have moved on. I have trouble with some of it, but have no choice other than to deal with it. Probably the simplest car you can now buy is a Dacia Sandero 1.0 Access.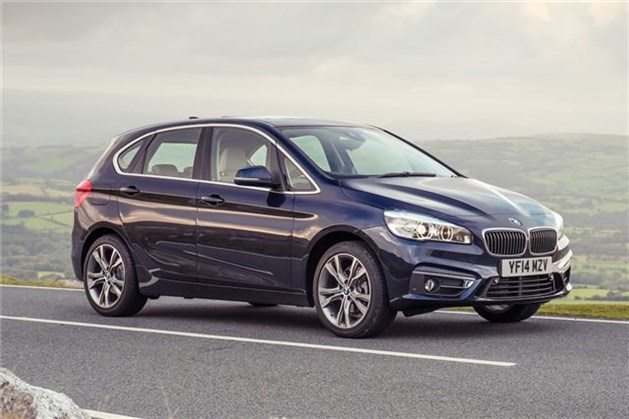 Total recalls
I have a 2015 BMW 220D and it has had multiple recalls. As documented in many places, each recall is troublesome in terms of the BMW dealer obtaining the necessary parts. In 2016, the EGR valve was replaced and in May 2019, the EGR cooler was replaced: all part of the BMW recall since which we have only done  3,700 miles. Now again the EGR valve needs replacing. Marshalls the local BMW dealer says that the work would be done free of charge but as I have a 3rd party warranty, they won't handle it free of charge. Speaking / emailing / letter writing to BMW Customer Services, they admit it is a BMW fault and they agree that they have many issues with the EGR system and the cooler and valve are interrelated. The 3rd party warranty I have does not cover the full labour costs and only allows for non-BMW parts. Do you think BMW should take responsibility for a known fault and handle this issue free of charge and the fact that I have a 3rd party warranty in my opinion is irrelevant? In addition, the EGR value is only just outside the 3-year warranty. Do you think I should make a Small Claim?

NA, via email
Write a letter to the dealer principal of the BMW dealer you bought the car from and that carried out the original recall on the EGR cooler. State that the subsequent failure of the EGR is nothing to do with your aftermarket warranty and everything to do with the faulty BMW part. Give the dealer 14 days to rectify it, supplying you with a courtesy car in the meantime and state that if he does not do this you will be forced to have the work carried out elsewhere and will submit the bill to him. Send it by post office special delivery, keep a copy and the certificate of posting, use the reference code to check it was delivered and print out the certificate of delivery, then staple them all together in case you need them for legal action in the future.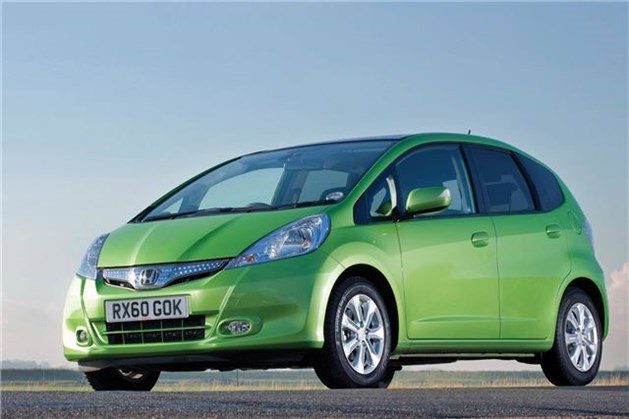 Disposable car
I need of some advice on buying a small hatchback that will happily do a 100-mile round trip on a motorway. I have an BMW F10 M5, but due to my father's age and declining health I need to make this journey a minimum of 3 times per week. I can spend up to £5k, if necessary, comfortable enough for my 6ft 3 in frame and return over 50mpg. Which make and models should I be looking at?
SE, via email
Petrol: a Honda Jazz II 1.4iVTEC CVT-7, or a Toyota Yaris 1.33. You might even find a Yaris hybrid. Lots of small diesels will return 50mpg +, but the added cost of things like timing belts, EGRs, DPFs, etc. soon gobbles up any saving on fuel.
Comments
Author

Honest John
Latest