Honest John's Motoring Agony Column 25-01-2020 Part 1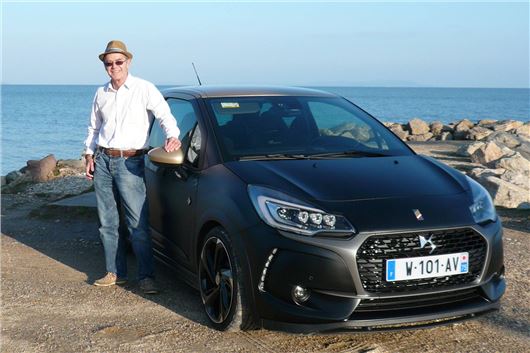 Published 25 January 2020
This week's motoring ministrations involve electrical circuitry, buses going bust, a life's ambition and in Part 2 we investigate hairy chested sportscars, false accusations, ULEZ ANPR and many other issues of concern to our readers. 
As usual, emails to Honest John should be addressed to: letters@honestjohn.co.uk  Please try to keep them as short as possible.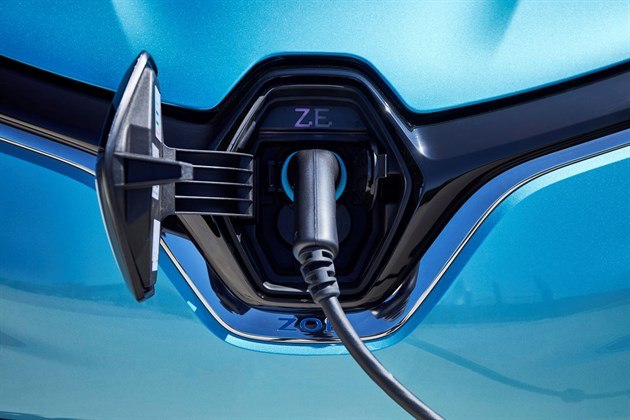 Down to the wire
A relative recently bought a new Renault Zoe and was told that a charging point would be fitted free of charge. However, the wiring of his house is shared with other users and he needs to separate his supply, then have his internal wiring updated (his house is 30 years old). All this will be very expensive and Renault has said it cannot be held responsible for the installation under these circumstances, understandably. Can I ask whether he can just use a mains lead from a house socket safely? Renault has said this can only be used as an emergency, as it can damage the battery, although BP Chargemaster have said it is OK and just takes a lot longer (which we know and this would not be a problem). He is retired and does not want to have to sit at a public charging point for 6 hours whenever he needs to charge the car.

RW, via email
I think he needs to update his electricity supply and he will probably get the cost back when he comes to sell the house. The way things are going he might find it very difficult to sell if he doesn't. Test of the original Zoe, which explains the charging options at that stage here: https://www.honestjohn.co.uk/road-tests/renault/renault-zoe-2013-road-test/ Test of the latest Zoe with all the relevant information here: https://www.honestjohn.co.uk/road-tests/renault/renault-zoe-ii-2019-road-test/ You have given a useful warning that I will included in the carbycar entry here: https://www.honestjohn.co.uk/carbycar/renault/zoe-2013/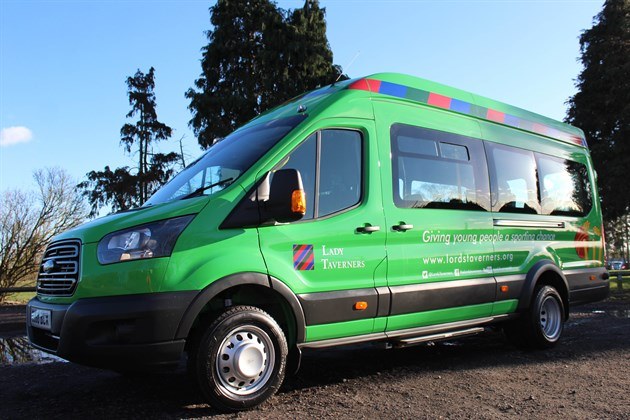 Vanishing points
I drive a Ford Transit 16-seat school minibus (one of three), which are giving us a major headache with the emissions and/or on-board computer giving incorrect readings and clogging up the exhaust. I believe this is partly due to the nature of the work we do: short stop/start journeys. Our local Ford dealer is not very helpful. Are any of the other major players in this market producing more reliable vehicles, or is this just a Ford problem?
NG, Harrow
A recall has been announced on Transits fitted with the EcoBlue engine: https://vans.honestjohn.co.uk/van-news/miscellaneous/2019-09/ford-recalls-transits-fitted-with-20-ecoblue-engines/ The other 'major players' are Peugeot/Citroen/FIAT/Toyota/ Vauxhall and Renault/Vauxhall. There is a lot of 'badge engineering going on, but Toyota gives a 5-year warranty on the same vans that Peugeot/Citroen/FIAT/Vauxhall warrant for 3 years.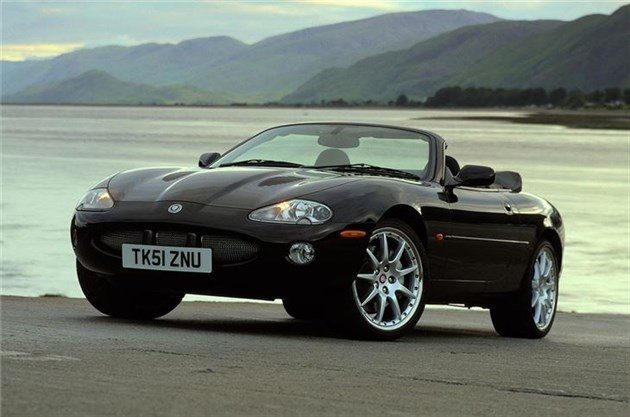 E-Type Jag?
I am thinking of buying a 2011 Jaguar XK X150 'E' Type 50th Anniversary Special Edition 5.0 V8 with full dealer history and only 50,000 miles. I drive to Italy twice a year and want a typical Grand Tourer. MPG does not worry me as, apart for trips to Italy, l do not do high mileage. I am 71 years old and see this as a 'must have' 'bucket list' experience, I've owned sport cars for the last 20 years, but this would be my first Jaguar. Is this good move, or what would you recommend?
AH, via email
Lovely car and much more sensible with the standard 5.0 V8 rather than the supercharged 5.0 V8. Will probably be EU5 and okay to use in EU Green Zones as long as you display a Crit-Air sticker. More: https://www.honestjohn.co.uk/carbycar/jaguar/xk-x150-convertible-2006/ and:  https://www.honestjohn.co.uk/carbycar/jaguar/xk-2006/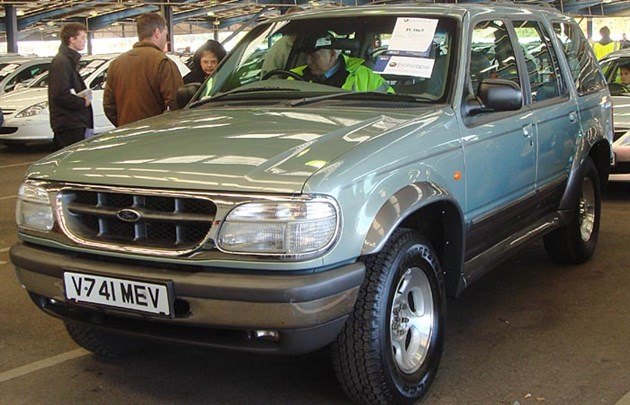 Exploring possibilities 
My brother has an old RHD Ford Explorer, and is after a newer petrol auto 4WD (he uses it to transport antiques). He thought of an older petrol auto Range Rover. Am I right in thinking that would be a major cost to run in terms of maintenance (as well as the oil well emptying fuel consumption)? I thought perhaps a Lexus RX300 or RX350 (the non-hybrid ones are quite cheap second-hand), or an older BMW X5?
AF, via email
The petrol V8 Range Rover could cost a fortune in running costs. A Lexus RX might make sense. Later versions were offered with 2.0 litre turbo petrol engine as well as the hybrid drive system: https://www.honestjohn.co.uk/road-tests/lexus/lexus-rx450h-and-rx200t-2016-road-test/ If that's too much money, he could consider an older Lexus RX400h: https://www.honestjohn.co.uk/road-tests/lexus/lexus-rx400h-2006-road-test/ (though there has been a spate of catalytic converter thefts from these.) I tested the RX300 / Harrier 17 years ago here: https://www.honestjohn.co.uk/road-tests/lexus/lexus-rx300-2002-road-test/
Moving Swiftly On?
Last November I purchased a new Swift Select Campervan for £45,000. Since then it has been nothing but trouble. I have had to call out breakdown services twice. It had been wrongly wired so that the engine battery would not charge. It has been flooded 3 times because the pipe work was not connected properly. There are  a series of other faults and we have new faults every time we go away. I have written to the supplying dealer to try to reject the campervan using the appropriate wording under the Consumer Protection Act of 2015. The dealer claims that because Swifts had offered to pay me some restitution for the time and petrol I have used going to and from their agent I have received full recompense from the makers under the act. I have rejected the payment from Swifts. Can you advise me where I go now I do not fancy letting myself into huge legal fees because a dealer does not follow normal practice 
RP, via email
You should have been quoting Clegg v Olle Andersson (trading as Nordic Marine) House of Lords, 2003. See: https://www.honestjohn.co.uk/faq/consumer-rights/ This covers any major purchase that is proven to have been faulty from delivery (in Clegg's case it was a yacht). So time to get a good solicitor involved and start pursuing the supplier through the County Courts. If you live anywhere near Alton in Hampshire I can recommend an excellent solicitor, but he costs £300 an hour + VAT.
The rim reaper
After discovering what I thought to be a front nearside puncture, I was informed and shown 2 cracks in the wheel. I was therefore forced to buy a new wheel at a cost of £848.92 from Mercedes Benz. As my car is 15 months old with 15,700 miles, I feel that a car of this class should not sustain such damage. Do you think I have a case to bring against Mercedes for reimbursement of the cost, or at least a contribution? I was also forced to buy a new runflat tyre because of the additional wear caused by the cracked wheel. The wheel size was 20-inch and the tyre size 245/35 ZR20.
KR, Hale
That's the reason. The 35-profile tyre leaves very little rubber 'cushion' between the rims and the road so if you hit a sharp pothole or ridge it is more likely to damage the rim or the tyre or both. Less of a problem in Germany where the roads are much smoother. Big problem in the UK. I generally advise tyres with profiles no less than 55. Even 205/55 R19s absorb potholes. I tested some new KIA XCeeds this week. The '2-spec' on 205/60R16s not only rode better, it had much better steering feel and handling than the '3-spec' on 235/45 R18s: https://www.honestjohn.co.uk/road-tests/kia/kia-xceed-10-t-gdi-2-spec-2019-road-test/ If it were down to me, I'd ban tyres with profiles lower than 55. But it isn't down to me.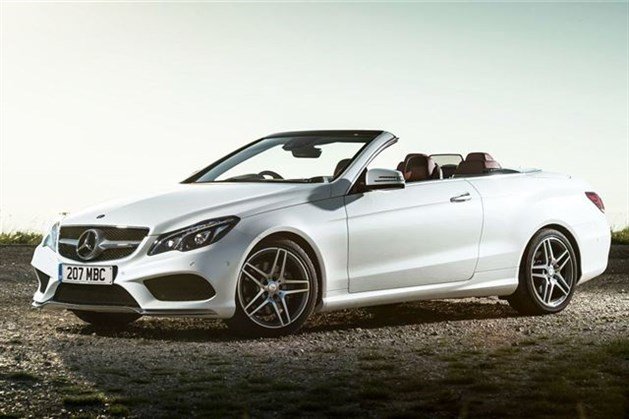 Mercedes Bent
A Mercedes Benz dealership surmised that a bent roof mechanism on my 2012 E250 cabriolet was preventing the roof opening and on 17th July I received a quotation of £10,817 to replace it. Can you suggest a roof specialist I can consult, although if a new frame is necessary then it will have to be sourced from MB? Diagnosis of a bent frame by the MB dealership was made without dismantling the roof mechanism and I have been verbally assured that, should the problem be resolved without the need for the frame to be replaced, then I would be reimbursed  £7,785.
KM, via email
In logging your complaint I found some more reports of failures. See : https://www.honestjohn.co.uk/carbycar/mercedes-benz/e-class-cabriolet-2010/good/ There are numerous specialist up and down the country. https://www.bristolsunroofs.co.uk/ ; http://www.carhood.com/ ; http://www.car-hood.co.uk/ ;  https://www.monsooncarhoods.co.uk/ Google <car convertible hood specialists> and you will find more. If you live in an agricultural area it may be that an agricultural machinery repair specialist can fix it because agri-machinery uses similar electrical and hydraulic systems.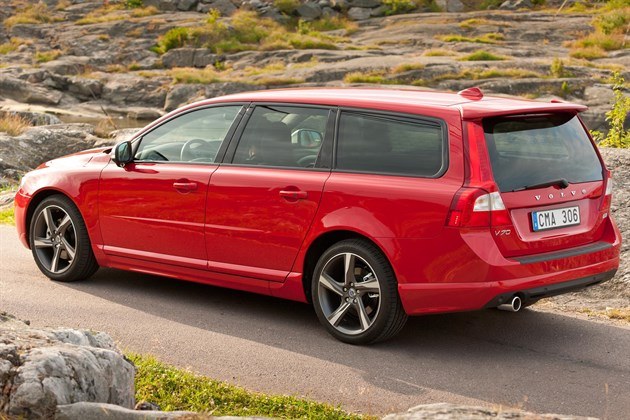 The write offs in the wall
My son was involved in an accident last week - for which he was not responsible - but his 8-year old 'loaded' Volvo V70 has been declared a write-off. He has been offered £5,500 and needs a replacement car asap. Please can you advise on the safest way to find a similar vehicle?

LM, via email
Here they are, as advertised on Motors.Co.UK: https://www.honestjohn.co.uk/cars-for-sale/search/?make=Volvo&model=V70&p1=5000&p2=6000&searchTypeId=17&l=KT13+8QH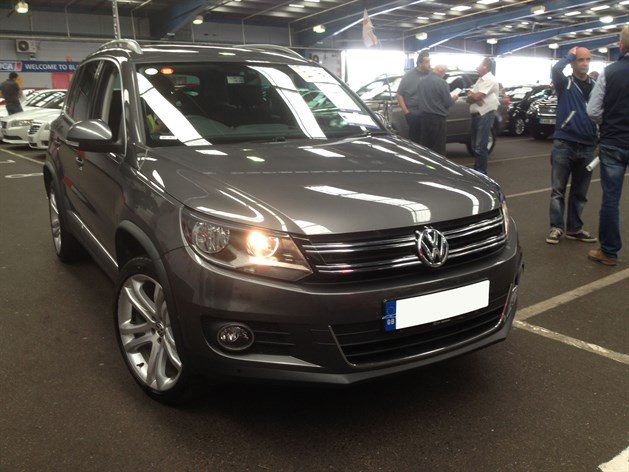 Scandal in the wind 
When my 2013 VW Tiguan 4-Motion had the emissions 'fix' in January 2017, VW gave a 2-year warranty on a number of related components, including the EGR valve. This failed last month and, since the warranty had expired, my VW dealer charged me the full £1,300 cost of a replacement. I pointed out that the mileage is not excessive (130k), I very rarely do short journeys, and that I have a full VW service history, but VW would not make a 'goodwill' contribution to the cost. The dealer said that at 6 years old, an EGR valve failure is not unreasonable, but I feel that the emissions re-mapping is likely to have contributed to its failure. Do I have any options to challenge VW's decision and what would you advise?
RA, Sleaford
The 'Rebuilding Trust' 2-year warranty up to 160k miles was because an additional injection cycle was programmed in to counteract the extra soot created by reducing NOx and this could shorten the lives of the injectors and the EGR. But, by 130k miles, an EGR would be close to end of life anyway so I don't think you have a strong case. However, VAG was recently in dock in Germany for the NOx escapade and if VAG owners are awarded damages there then the same may filter through to the rest of Europe.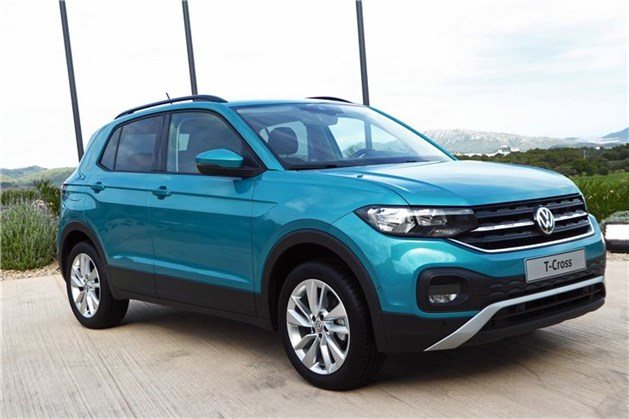 60s cars
I'm an almost 70-year old lady looking to replace what will be a 5-year-old VW Golf Match hatchback in Spring 2020 (a 70th birthday present to myself) for something no longer and definitely a higher seating position. I average 8,000 miles a year, mix of 100+ mile trips for either just myself or plus 3, plus lots of short journey suburban mileage. I would like satnav included, but not on a totally intrusive screen as only for occasional use. I like the way my Golf door mirrors automatically fold in on locking (some of the roads my friends live on have cars parked both sides with just enough room for careless drivers to get through), auto wipers, auto lights, electronic handbrake, front and rear parking sensors  and the nice interior of the Match. I may go for an automatic this time and a hybrid seems like the right thing to do. Not interested in a plug-in; my house logistics would make that nigh-on impossible. I love the Golf for its excellent driving and cornering feel, but want higher seating and I don't like the price of the T-Roc I was quoted when I enquired. Hoping you can help me.

ES, via email
VW does a smaller Polo-based crossover that might suit you perfectly called the VW T-Cross. Road test here:  https://www.honestjohn.co.uk/road-tests/volkswagen/volkswagen-t-cross-2019-road-test/  Carbycar entry with some deals on it here: https://www.honestjohn.co.uk/carbycar/volkswagen/t-cross-2018/ You could also consider the SEAT Arona: https://www.honestjohn.co.uk/carbycar/seat/arona-2018/ And the Renault Captur: https://www.honestjohn.co.uk/carbycar/renault/captur-2013/ But an 'all new' (similar looking) Captur is about to arrive and with the 1,332cc engine it should be good: https://www.honestjohn.co.uk/carbycar/renault/captur-2020/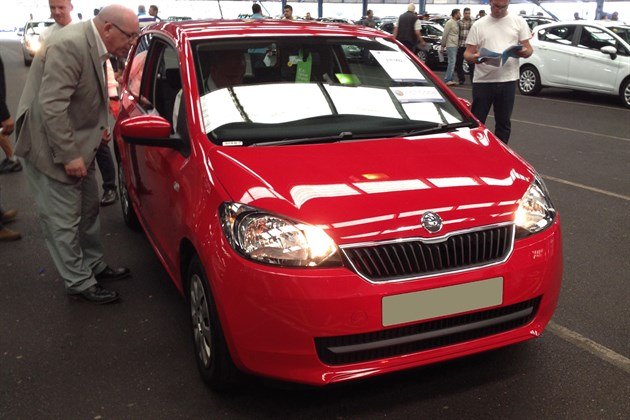 Going Green 
My very good friend has 2017 Skoda Citigo Green, which she leased in April 2017. The dealer has offered to sell it to her for £3,600. The car is in perfect condition with 12k miles on the clock. Is this a good deal?
DB, via email
This is what a 2017 Skoda Citigo Greentech is worth: https://www.honestjohn.co.uk/used-prices/Skoda/Citigo/2017/?q=GreenTech/ If it is being offered to her for £3,600 whether as the final payment on a lease or a PCP, it seems on the face of it to be a very good deal.
Click to Honest John's Motoring Agony Column 25-01-2020 Part 2
Comments
Author

Honest John
Latest