Honest John's Motoring Agony Column 28-12-2019 Part 2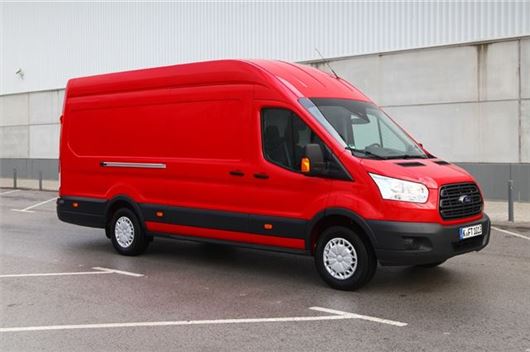 Published 26 December 2019
In Honest John's Motoring Agony Column 28-12-2019 Part 2, we look at losing licence groups, gaining gears, fixing remote keys and enough to keep you reading until the end of the decade.
Click back to Honest John's Motoring Agonies 28-12-2019 Part 1
Van man ban 
I am about to renew my driving licence as I am coming up to 76. I drive cars, Transits and minibuses for the local Ford garage in Lowestoft. My licence, last renewed at 73, has had C1 and D1 removed although I don't know for sure that they were included and therefore they might have been removed at 70. What categories do I need above AM, A, B and B1 please for these Ford deliveries? Do I need C1 and D1 and more? I have read 'gov.uk renew at 70' including all the questions and answers and am confused with the conflicting information. 

AMB, via email
A reader warned me about driving licence renewal at 70. On renewing at 70, you lose groups such as C1 3,500kg - 7,500kg and D1 minibuses. To keep them, you have to undergo a medical and an eye test. If you pass, you can keep the groups. But this whole process can take months, and it cost me £600 for a GP medical and a new pair of specs. You need to apply for forms D2 and D4, or obtain them from a Post Office. Use the online application form here: https://www.gov.uk/become-lorry-bus-driver/applying-for-a-bus-or-lorry-provisional-entitlement/ You only need forms D2 and D4. You do not need to apply for the Driver CPC tests unless you want to drive vehicles over 7,500kg. You then need to book a medical, preferably with your GP, that generally costs £150 - £200. You also need to book an eye test, which is generally free, but the optician may require you to buy fresh spectacles and lenses, which could cost a further £450. Though the official time from submission of the forms is around 3 weeks, getting the medical and eye test appointments can take several weeks and, if the DVLA queries anything, that can take more time, so best to allow at least 2 months for the entire process.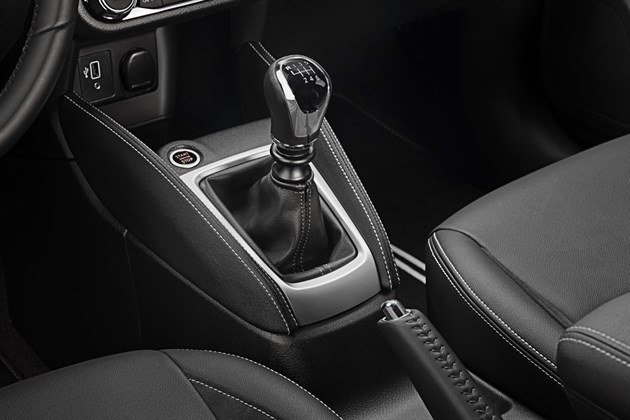 Cognoscenti
I notice that many new cars now have a 6-speed gearbox. What is the advantage of this? Is the 6th gear an extra high overdrive that you would only use on motorways and dual-carriage ways? Or is the range of gears from 1 - 6, the same as for 1 - 5, but closer spaced?
RW, via email
My car has 8. The new Astra diesel automatic has 9. Think HGVs and bicycles. The more gears a vehicle has the more efficiently matched they can be to the power output of the engine (or the cyclist). I thought my EAT8 was good. The 9-speed Astra automatic is outstanding.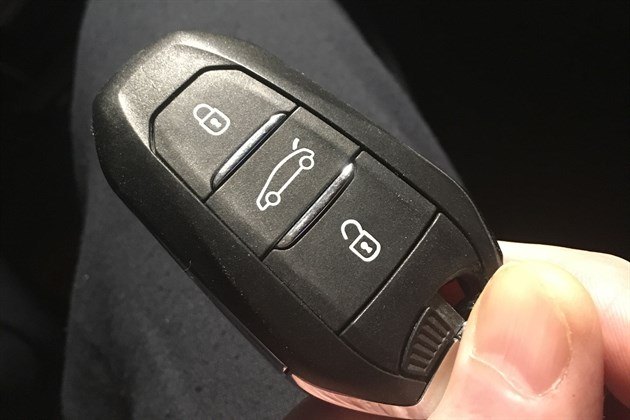 Remote chance
For a long time, the remote key fobs for my Jaguar XK8 have been problematic and finally gave up altogether. The cost of new ones at £435 each encouraged me to investigate having them repaired. I found remotekeyrepairs.com who did an excellent job for £34.50, plus postage. Most manufacturers' remotes can be repaired and I highly recommend this company.
BC, via email
Many thanks. They weren't in my list of links here, but they are top of the list now: https://www.honestjohn.co.uk/useful-websites/specialists/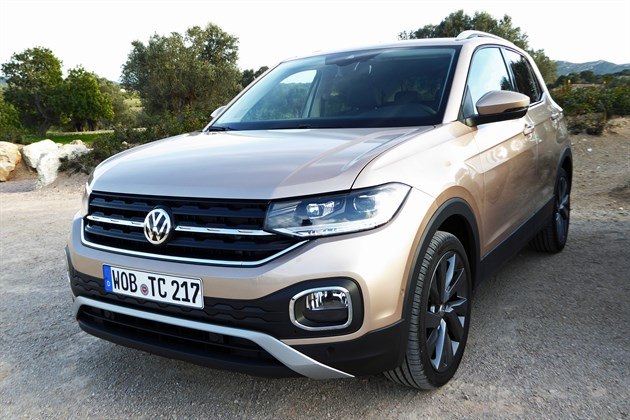 Hot Cross pun
We are thinking of replacing our old VW with a T-Roc or T-Cross. What is your opinion? We know there have been issues with the T Roc kangarooing. Have these been fixed? We want a car for short trips and occasional motorway driving that is higher up with good visibility.
CM, via email
There is now a software fix for the T-Roc 1.5TSI, and it's a good looking car. But I really liked the T-Cross: And Drivethedeal has the T-Cross 1.0TSI 115 SE at £17,360, saving 11.5%. Also the T-Roc 1.5TSI EVO SEL DSG at £22,792, saving 16.5%. Your other possibility is the new Renault Captur:  And NewCarDiscount has old shape Capturs from £12,481, saving £3,249.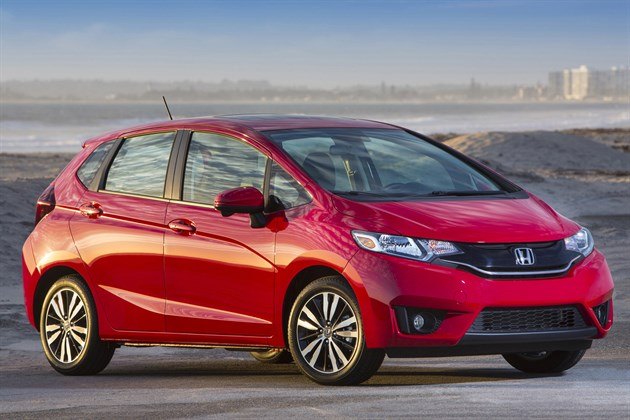 Never raced or rallied
My wife's 15-year old, faultless, Jazz is regrettably going to a new home to help transport grandchildren to nursery, school, etc. We wish to purchase a second-hand Jazz, circa 2015, and research suggests that the 1.3 i-VTEC SE is the best model to go for, but the same review advises that the model with the CVT gearbox should be avoided. This is in contradiction to your 2015 review which we found on Google where you wrote that the CVT model was just as good as the manual. Any advice would be most useful.
PB, Fareham
Depends who you listen to. If you read a review written by a 23-year old would-be racing driver they are not going to like a Jazz CVT. If you read a review written by someone who has put all that behind him and who listens to what people really want, you might like the Jazz CVT. It has very little power and if you try to hurry it you will hear the engine overtaking the car. But if you drive moderately and sensibly it is quiet and refined as well as spacious, extremely versatile and surprisingly economical. (Note that a new Jazz. including hybrid version is about to arrive.)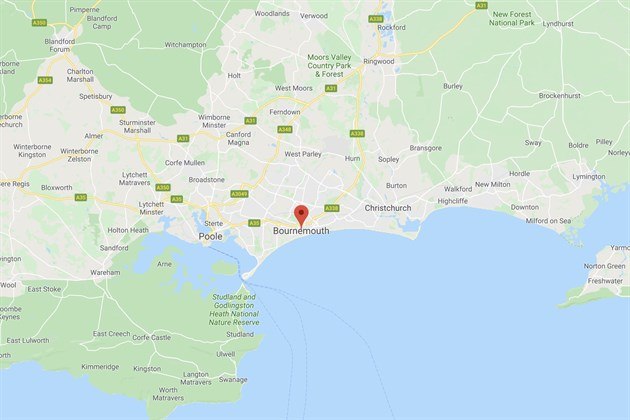 Catch 22
Our 21-year-old grandson was driving back from Bournemouth to Hampshire and was stopped by Police who had picked up that his insurance had run out the previous day so he was not legally covered to drive. It seems he was offered the choice of going to Court to fight his case or accept six points on his licence.  The family advised him to take the six points rather than have a history of appearing in court, although he had paid a sum of money also. He then found that the length of time he had been driving, which I believe was under two years, meant he had to take both his theory and driving test once again which meant for a period of time he was unable to drive. He has since passed the tests, but we are very surprised that he has to keep the six points and of course his insurance premium is now extortionate, so much so that he is very likely to have to get rid of his car. 
RR, via email
Very sorry. But that is the nightmare new drivers are forced to face. It's no wonder that many honest young people turn illegal and simply take the chance of driving without licence or insurance (estimated at more than 10%). The system has obviously got it wrong.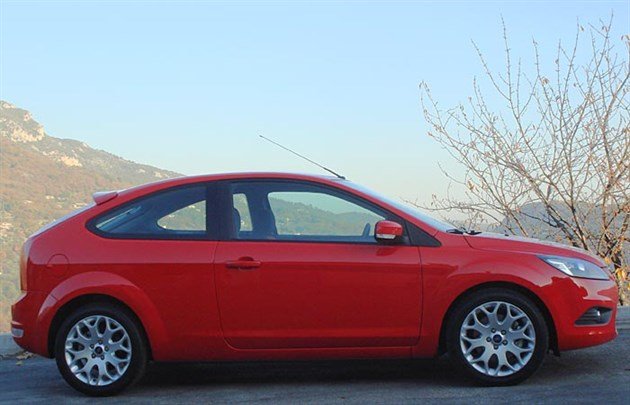 Taxing the brain
I have a second car, a Ford Focus Climate, which is 12 years old. Having read the Telegraph article on the new Ferrari F8 Tributo, I noticed the VED rates, on my car at 159g/km CO2, and the Ferrari at 292 g/km CO2. After six years, the VED for the Ferrari is £145 but mine is now £200. Why is this?

RL, Hoddesdon
Because they are the rules. The Ferrari is £2,070 tax for the first year, then (currently) £465 for 5 years, then (currently) £145. There are four tax systems: the current one, from 2017; the previous one from 2001 to 2017; the system previous to that from 1979 to 2001; and free 'Historic Vehicle' tax for those registered before 1979.
Balancer of probability
During my career I had six Jaguars as company cars and two of my own since I retired. All were without problems except for the last two. At about 7,000 miles engine faults developed and I was without the car for about two weeks. It turned out to be a balancer shaft problem and the engine has to be removed and stripped down for examination by a Jaguar technician from Coventry. A few weeks ago, water started to leak into the front passenger footwell. I was without the car for about four days whilst the source of the leak was identified and dealt with. On 24 August, the turbo failed and the car had to be transported to the dealer on a recovery vehicle. Today, on the M6, the car lost power and a "restricted performance" message appeared. My wife and I had to stand behind a barrier for ninety minutes awaiting a recovery vehicle. The car is now on my drive and will be taken by another recovery vehicle to the Jaguar dealer in Warrington. This has been a most unreliable car and when the current problem is dealt with I will have no confidence whatsoever in driving the car any distance without something else happening. I am going to Cornwall later this month and will be worrying the whole journey there and back. I would like Jaguar to replace the car.
MB, Warrington
This is the law as I see it: https://www.honestjohn.co.uk/faq/consumer-rights/ Liability rests with the supplier (ie the Jaguar dealer who sold you the car) not JLR. But JLR might intervene. If you took the dealer to court, this would be a significant case (not a 'small claim') involving first the full County Court and possibly the High Court, which would probably cost you upwards of £10,000; maybe upwards of £20,000 in legal and court fees with no guarantee of a ruling in your favour and the distinct possibility of not being awarded your costs. So, unless you get a favourable offer from JLR, it would probably be more expedient to simply part-exchange the Jaguar for something reliable, like a Lexus.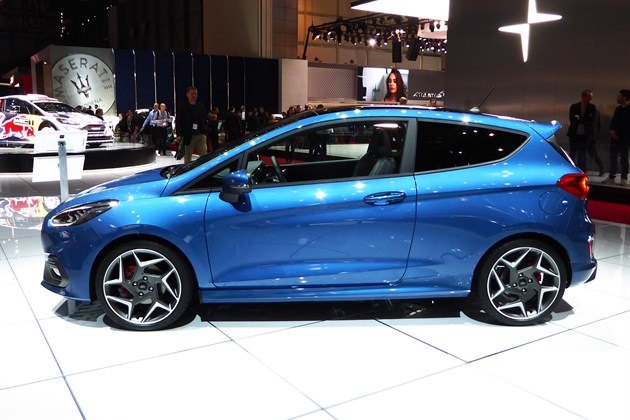 Unsparing
My son took delivery of a new Fiesta ST from a Ford dealer. I was surprised to find out it has no spare wheel, space saver or otherwise, no tyre repair kit and it doesn't have run flat tyres. I would have thought all new cars would come with something to use in the event of a puncture. 
RC, via email
It will have a tyre repair kit somewhere, but these are so useless 95% of the time that you might as well throw it away. You could have ordered a space saver as an extra for about £150. You can find them by Googling <Ford Fiesta ST Space Saver Spare kit> (you will probably need the full kit including a jack and wheelbrace if the car doesn't have these).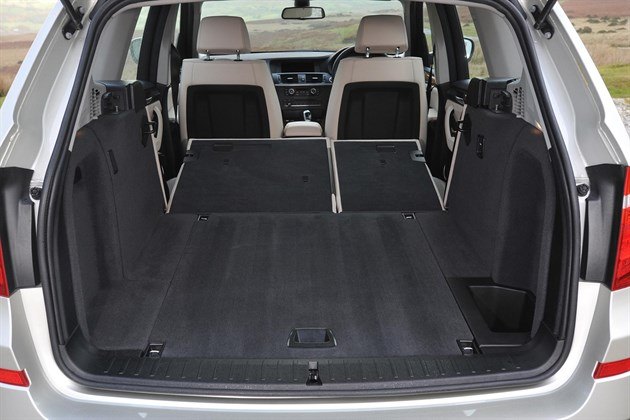 In-vention test 
With all today's heavy rain, I have noticed  water in the rear boot storage box of my 2013 BMW X3. I have tried pouring water around all the seals with no luck. Any ideas?
JB, via email
Possibly came in via the cabin equalising vent flaps located between the lower load area sides and the bumper valance extensions.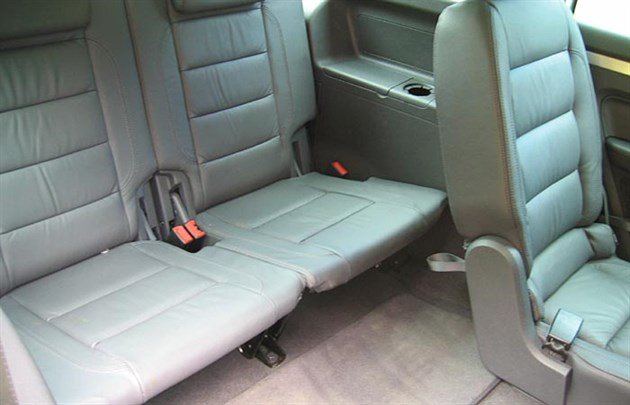 Touran Touran
I am considering buying a Volkswagen Touran automatic to accommodate my three grandchildren in child seats, in the three rear seats. Can you advise me of any pitfalls or years to avoid and what to watch out for.
DG, Barrow in Furness
Three generations of Touran: VW Touran 2003-2010; VW Touran 2010-2015; VW Touran 2015-2020. Beware any 'automatics' with engines under 2.0 litres because they will have the failure prone DQ200 7-speed dry clutch DSG.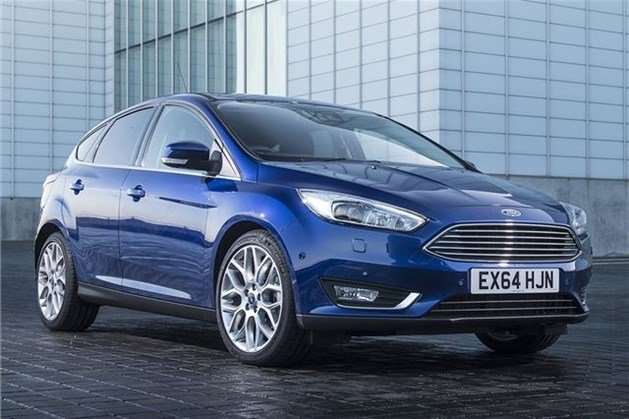 All shook up
My daughter is very upset because in June this year, she struggled to buy her first car, a 2015/65 Ford Focus 1.6 Zetec Powershift, low mileage from a London garage. She says it judders and sometimes shakes. A friend says this is seriously bad news. Is this the case? If so, what can she do and what are her rights? 
AC, Wedhampton
The Focus with dry clutch Powershift automatic has problems with the clutch pack, to the extent that Ford extended the warranty on it. But because the fault was obviously present when you bought the car, the dealer who sold it to her can be held liable. For law, see: HJUK FAQs Consumer Rights. For problems with the Focus Powershift, see: Ford Focus 2014 Good & Bad.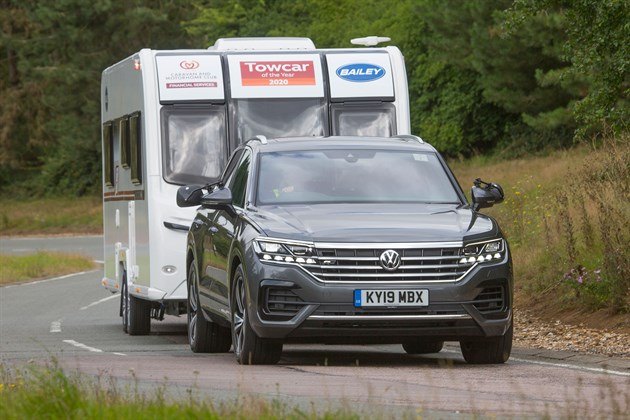 4WD off roader 
I have a 2016 VW Touareg which has been at my local VW dealer since 26th May this year awaiting a replacement of the electric sun roof module. The vehicle is not usable as the roof is totally open and exposed to the elements. This was a result of a shattered glass roof which destroyed the Glass section and subsequently the  electric roof mechanism. I have been continually advised each month that the part is on back order and currently being told that the part will be available on the 20th September. I have had so many promises that I am not confident that VW will deliver. I have had many discussions with both dealer and VW HQ customer services and despite promises and platitudes no action. I have suggested the following for consideration: 1) VW offers a loan car of similar type. 2) VW buys my car at market price and I will buy a replacement Touareg. 3) This work is subject to an insurance claim. If VW confirms that this part is no longer available then my insurance company will consider the vehicle to be total loss. I have had no response from VW. What can I do as this could go on for many more months. Is there not an obligation on VW to offer a solution?
GE, via email
If your insurer has you in a hire car while you wait for your Touareg to be fixed, then you should get in touch with them, escalating your complaint to a higher level if necessary. It's likely that hiring an equivalent car for you has already cost them maybe £15,000 and it could be that someone is taking a kickback from the rental company to extend the delay. Some insurers are now starting to fight this, for example: https://keoghs.co.uk/keoghs-insight/client-alerts/aviva-credit-hire-alert Where solicitors Keoghs working for Aviva defeated a ludicrous credit hire claim for £400,000.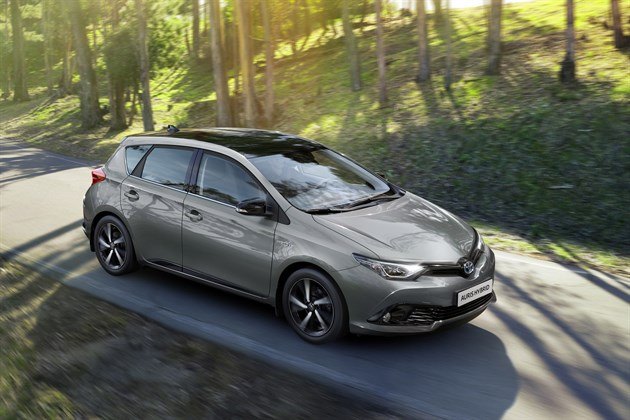 Seeking enlightenment
We recently purchased a one-year old Toyota Auris with about 2,500 miles. On our previous Toyota Yaris when the lights were set to automatic we just pushed the lever forward (when it was dark) to keep the lights on full beam.  However we are unable to do this with the Auris, although it says in the handbook that you should be able to. We are able to 'flash' them on by bringing the lever forward but when we put the lever forward the lights go off. We have taken the car to the Toyota dealer who told us that the dusk sensor is very sensitive and if it is at all light the full beam won't go on. We find this difficult to believe as we live in the countryside where there is very little, if any, lighting. Can you advise us please.  Have we been fobbed off by the main dealer?

MR, via email
If the car has automatic headlights, then at night they should be on full beam most of the time, but will switch to dipped beam if the sensors sense the headlights of an oncoming car or the taillights of a car ahead of you. If that doesn't happen, either the switch is set incorrectly or they are not working correctly. My current long-term Citroen C5 Aircross has an excellent system, but the best is the Intellilux LED Matrix system in top versions of the Vauxhall Insignia, Astra and new model Corsa that lights all around other vehicles on the road without dazzling the drivers.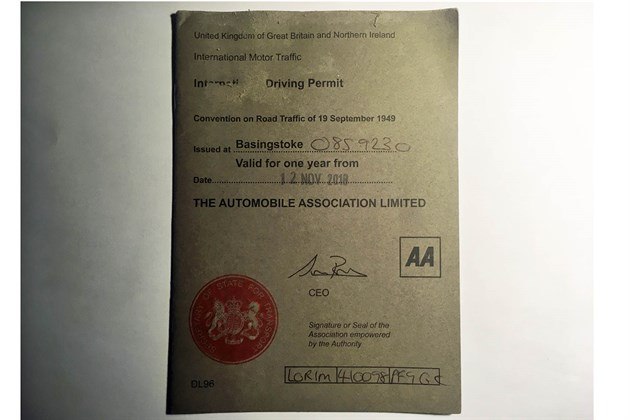 Paper trail
Can you help me? I would like to know how to obtain a UK Driving Licence. I have an International and a USA one, I used to have a full UK Licence (paper Licence, but I cannot find it). Also, when I moved to the USA. I did not renew my UK Licence. I had my UK Licence without penalty for 12 years. So, how do I get a UK Licence? I would be grateful for any help.
DP, Oxford
An 'International' licence is simply a translation of a licence into various different languages so it can be understood in other countries. UK IDPs now last for 3 years. Unfortunately if you had a paper licence and did not renew it you have probably lost all your rights to one and would need to sit another UK test in order to obtain one. You cannot swap a US licence for a UK licence.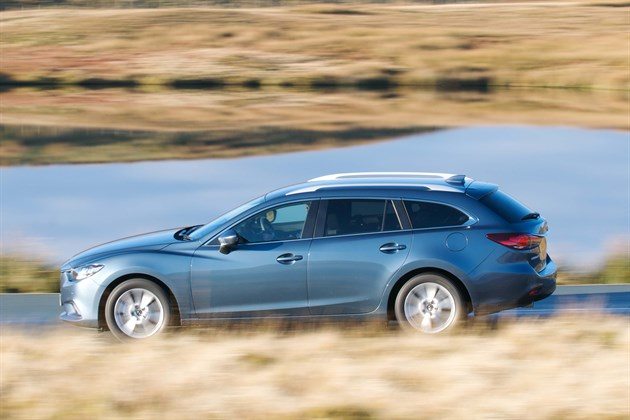 I can see clearly, now…
I recently noticed that the clear-coating on all four alloy wheels of my 2015 Mazda 6 Sport Tourer was flaking off in large patches. The dealer photographed the wheels and contacted Mazda, who offered a 70% contribution to the cost of replacements, which I accepted. There was no cover from my Mazda extended warranty, so the cost to me was £228. I have now discovered that this seems to be a known problem with Mazda (and other) alloys and is actually a manufacturing defect. The car has only done around 14,000 miles so has not been subjected to a huge amount of wear. I contacted Mazda to see if they would cover the full cost of the new wheels but they would not budge. Am I being unreasonable in expecting Mazda to pay the full replacement cost?

PC, Wrexham
It's cosmetic damage, caused by stones hitting the wheels, chipping the clearcoat and allowing salty water to penetrate under the lacquer. Common on 'polished' alloy wheels where the polished surface is clear-coated with lacquer. Far less common on painted alloy wheels that have then been clear-coated with lacquer simply because the surface is a lot thicker and tougher.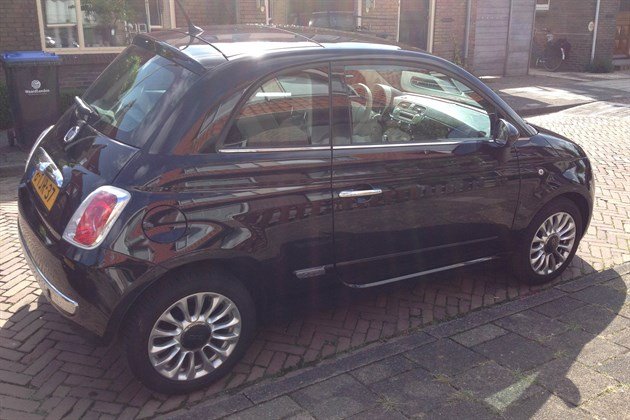 Illogical
My wife has a January 2014 FIAT 500 TwinAir 85PS (s/s) Dualogic Lounge. She bought it at 2,800 miles and it now has 30,902. It has been regularly serviced, only driven locally and never been on a motorway. Now, the car suddenly  slips into neutral without warning. Very dangerous. The car beeps a warning sound, then goes into neutral and the display shows "No Transmission". The engine still runs but will not go into gear. This  has now happened three times. We called the AA out twice (same AA man came twice. He tested it with his diagnostic kit and said that nothing showed up. He said it may be to do with a low battery. It seems to be that if the car is left for 10 minutes or so and then restarted, that seems to work. The second time we booked it into a FIAT dealer in Wincanton. They had the car for one week in late August. They said they had never heard of the problem before but suggested a new battery. The car stopped again today.  She left it for 10 minutes and it restarted. But now she has lost faith in it and will not use the car again. Just too risky Please can you help ?
ND, via email
This is a nightmare of a car. I was 'upgraded' to one by Avis in Holland and soon found out why FIAT had no 500 TwinAir Dualogics on its press fleet. Basically, the power characteristics of the TwinAir engine are totally unsuited to an automated manual transmission that is never very good in the first place. The problem in your case will be what is called the 'actuator'. This is the robotic mechanism that emulates a driver changing gear. If your FIAT dealer is in denial then you may be able to get it checked and fixed by a member of http://www.fedauto.co.uk / I notice that you had twice been recommended a new battery. I had a Yuasa battery fitted to my 11-year-old 500 and it has been excellent. Only about £50.
Click back to Honest John's Motoring Agonies 28-12-2019 Part 1
Comments
Author

Honest John
Latest