Honest John's Motoring Agony Column 28-12-2019 Part 1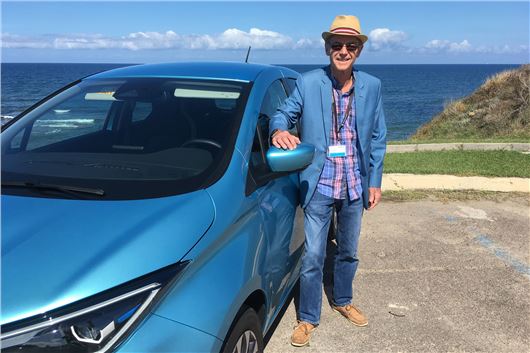 Published 26 December 2019
This week's transports of delight concern changing climate, happier landings, current issues, temporary cover and in Part 2 losing licence groups, gaining gears, fixing remote keys and enough to keep you reading until the end of the decade.
As usual, emails to Honest John should be addressed to: letters@honestjohn.co.uk  Please try to keep them as short as possible.
The big issue
I have a very important question for you, to which many motorists would like to know the answer: I have a 12-year old BMW 325i coupe, which I love and had planned to keep until I pop my clogs. However, it uses a lot of petrol (about 30mpg), since most of my motoring is around town, and it costs £300 a year to tax. I typically drive between 100 and 150 miles a week with a few trips of 500 miles each year. One option would be to sell my BMW and buy a small electric car, such as a Leaf or Zoe. I could then hire a petrol car for the occasional long trips. My question is, what are the typical running costs for a smallish electric car. I believe there are fast charging units that can fully charge the batteries in an hour or so and slow units that take all night – say 8 hours How much would it cost to buy and have installed a charging point in my drive/carport of each type. Having done that the next question is how much will it cost for the electricity to charge the batteries? I currently pay 15 pence per Kilowatt hour but how does that relate to the cost of charging the battery in an electric car. These costs are never talked about but are fundamental to running an electric car. Anyone can work out the cost per mile for Petrol or Diesel but not for an electric car and this need to be spelt out before we all buy one. 
GC, via email
Our systems man is trying to work on a 'Real Costs' databank for electric cars, like Real MPG (https://www.honestjohn.co.uk/real-mpg/) but the trouble is there still are still too few of them out there to collect submitted figures that are statistically valid. A very important one is degradation of the traction battery. VAG warrants that the batteries in the new Skoda Citigo-e iV electric and SEAT Mii electric will retain 70% of their capacity for 8 years or 100,000 miles whichever comes first. Starting price is £17,000 for a Citigo-e iV; £19,300 for a SEAT Mii electric. The battery capacity is 36.8kWh, so, at the rate you pay, a full charge via a 7.2kW wallbox should cost £5.52 and takes 5-6 hours. Range will be between around 80 miles in winter and 160 miles in summer, though it's better for the lithium-ion battery to only charge it to 80%. See: https://www.honestjohn.co.uk/road-tests/seat/seat-mii-electric-2020-road-test/?section=engine Another consideration is cost of the car itself. Renault has just released a 25-month PCP package for the Zoe Play ZE50kWh. Deposit is £2,995, followed by 24 monthly payments of £269, with option to buy at the end at £15,657, total payable for the package £25,670.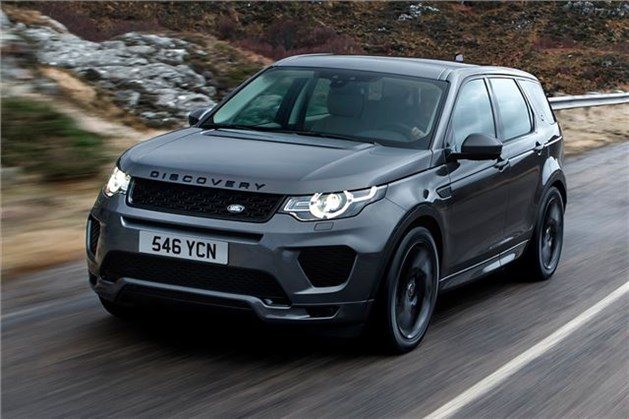 Future Rangements
I have driven Range Rover Sports for several years now but my wife finds the latest version too big, particularly for parking. I'm considering the new Discovery Sport PHEV, subject to a test drive. What other similar vehicles would you recommend looking at.
AD, via email
The Discovery Sport 48v diesel mild hybrid is coming in early 2020 but the 3-cylinder PHEV is not scheduled until late 2020. I have driven the Honda CR-V self-charging hybrid which I thought was excellent, though a few problems have started to arise with the drivetrain. Less impressed by the new Toyota RAV-4 self-charging hybrid on a brief drive, but liked the Lexus UX self-charging hybrid and the Toyota C-HR self-charging hybrid. There's also the Mitsubishi Outlander PHEV, of course. And the KIA Niro self-charging hybrid, and electric KIA eNiro. More on the way from VAG, such as the Audi Q3 Sportback 48v mild hybrid, BMW and Mercedes-Benz.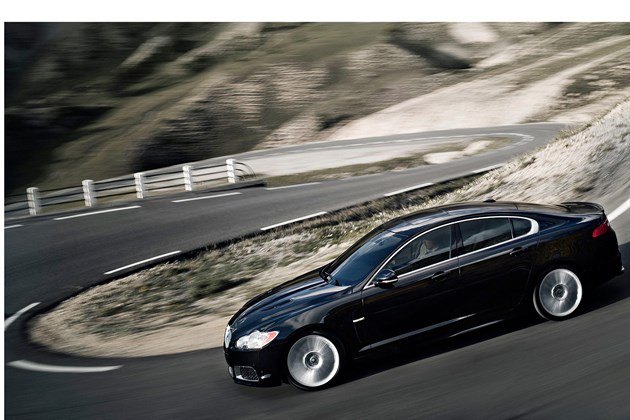 Blocking drains
I have a 2011 Jaguar XF 3.0 litre diesel. The battery packed in 2 months ago. I purchased a new battery from the local dealer. I then had the car serviced 2 weeks ago and mentioned that 'Low Battery'  had flashed up on the screen a couple of times. After the service the mechanic told me the battery had not been properly programmed into the computer and all would be well. On 4th September the battery was dead and I could not access the car. I called the AA who charged the battery and said something must be draining it. I took it to the garage the next day. The mechanic spotted a new bump on the bonnet and the bonnet not closing properly, leaving the underbonnet light on and draining the battery. I drove the car home. The following morning the battery was flat again. I plan to get the AA to charge the battery tomorrow and then go to my local garage that services my car. I am not optimistic and losing faith in my local garage.
JM, via email
Quite often the culprit is the interior light 'see you home' switch that keeps the interior light on as you get out and lock the car, then switches the light off. The switch itself can remain live and drain the battery. So switch that light off altogether so it never comes on. If you don't get a drain, you have then found out what was causing it.
Happy days
You printed a letter from JS regarding the expense of adding his daughter on to his motor insurance policy for a short period of time. On several occasions I have done the same thing through my on-line insurer, Quote Me Happy. There is no charge for making amendments, provided the policyholder makes the alteration themselves online. Our daughter lives in London and uses her husband's car there.  We live in Scotland. When our daughter visits for a few days, I add and remove her from my motor insurance to coincide with her visit so she has the convenience (and fun) of driving my Mazda MX RF. The Quote Me Happy website calculates the adjustment for adding a driver for the duration of the policy term, and deducts the extra cost from my bank.  A reverse calculation is done when the extra driver is removed and my bank account is refunded.  On the last occasion, the net cost of adding my daughter to the policy was less than one pound for four days - and no admin charges whatsoever. Well done, Quote Me Happy, for excellent, hassle-free service.

CK, Greenock, Scotland
That's excellent. I received another email from a reader wit Direct Line who added members of her family visiting from abroad and actually benefited from a reduction. I'm assembling a list of the "good guys". So far, Direct Line, LV, Quote Me Happy, Churchill and now Covea.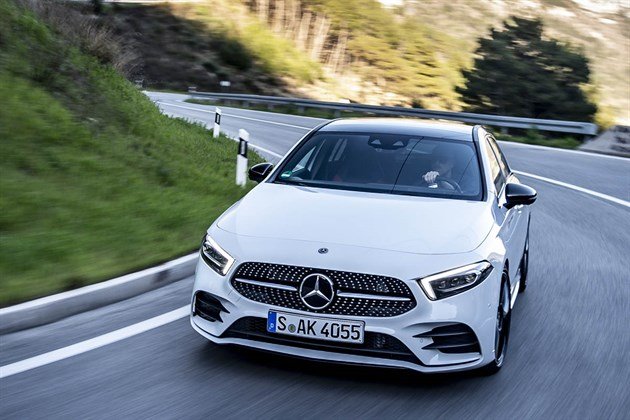 No ex-Benz spared
I am interested in buying a low mileage Mercedes-Benz A180 petrol automatic. Do you have any advice as to which specifications to look out for, please. I remember reading your recommendations, but can't recall your exact advice. I think you said don't go for the basic model, amongst other things.

JP, via email
Not clear how old you want to buy. But with an A-Class, definitely petrol rather than diesel. The latest A-Class since Spring 2018 has a new 1,332cc Mercedes/Renault/Nissan/Dacia engine. It's much better than the previous A-Class. All we have on the older model here with links to tests, owner's reviews, etc. is here Mercedes-Benz A-Class W176. If you mean something upright, like the old A-Class, then look at a KIA Venga or a Hyundai ix20. Now out of production so the newest are on a 19 reg, but with balance of 7 year or 5-year warranty, manual or 6-speed torque converter auto.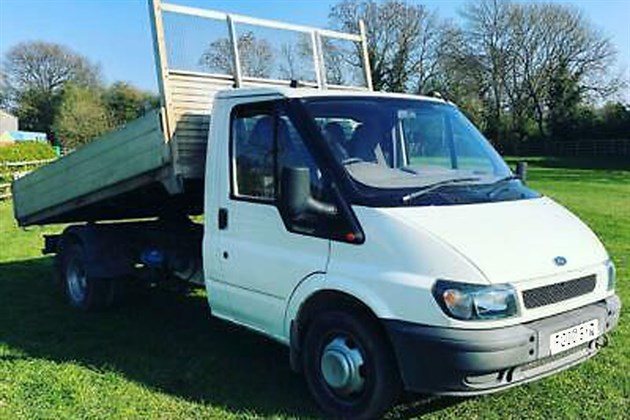 Tipping point
I would like to sell my 1 owner/driver 2002 Ford Transit Mk6 350 MWB twin rear wheel tipper. Condition is very tidy with an immaculate interior.  Mileage is 120,000 and it comes with an MoT.  What do you think I should reasonably expect to get for it, and should I sell it with its personal reg. (T2ANY) or not?
DW, Herefordshire
The plate is worth between £690 and £1,400. See: https://www.platehunter.com/hunt / I don't know about the truck. Maybe £2,000. Google <Ford Transit Tipper 2002>.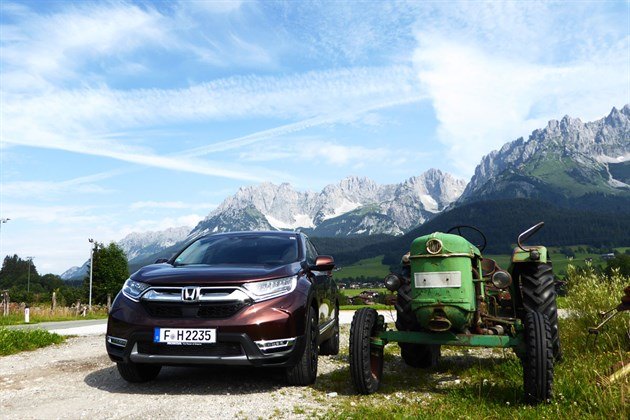 Not best diesed
If I wanted a diesel I'd buy a tractor. Therefore I have always bought petrol-engined cars, even when it wasn't fashionable. I now want to buy a seven-seater vehicle for a fairly tall family and have narrowed it down to a Renault Grand Scenic and Honda CR-V, both turbo, petrol and both automatic (a necessity). What concerns me is the size of the engines. I have a 5-year old Honda CR-V 2.0 litre petrol auto five-seater with adequate power for towing a caravan, and I am concerned that the Renault and Honda engines are not up to the job. Can you please advise me the capabilities of these two engines, and how they would compare power-wise to a petrol 2.0 litre auto.  Unfortunately, there's not a lot of choice out there unless you have £50,000 plus to spend.
MP, via email
When we tested the current Honda CR-V 1.5T they told us it could tow 2,000kg as a manual or 1,500kg as a CVT Auto. It's far better to drive than the old 2.0iVTEC 5-speed torque converter auto. Road test of the Scenic here, (that was a 1.6dCi). More on the current Renault Grand Scenic here. But I think your best bet is a recent model Ford S-Max 2.0SCTI Ecoboost 8-speed auto. Road test of previous model S-Max 2.0SCTI Ecoboost and 6-speed Powershift here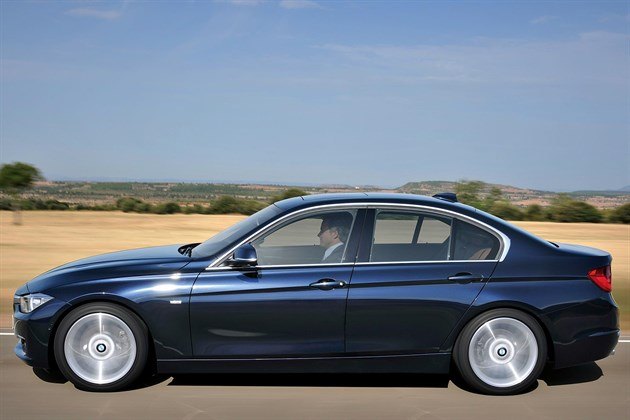 Locked up
Whilst driving along a B road in North Yorkshire at around 40mph, my BMW 335d had a fault light appear: 'Driver Stabilisation seek assistance.' At the same time, the steering locked up and on quite a narrow twisty road made for quite a difficult/dangerous driving situation. I pulled in as early as I could a few hundred metres down the road across a T junction where the road widened a little. By this time I could not move the steering wheel at all. I turned off the ignition and after a couple of minutes re-started the car, the warning message re-appeared, but the steering had freed up. I continued my journey and after another mile of so the warning message disappeared. I have driven 400 miles or so since and had no issues whatsoever. I will obviously need to have the car checked, but wondered if you knew what the cause may have been? The car is 2 years old, has been serviced at all required intervals and has covered 35k miles.

SB, via email
The steering didn't "lock". You might have lost power assistance to it, so it felt like it locked. (It would do in a 335d with a heavy engine and wide tyres.) Or the ESP system took over and gave you the impression that the steering had locked up. You need to get it to a BMW dealer to see if any fault codes are stored which identify what happened so the dealer knows what has to be done to ensure it doesn't happen again.
Unfair
I have just received the annual road tax reminder for my 12-year old Jaguar X-Type 3.0 litre petrol estate. It has gone up to £555. At the time when it was new the government wanted us to buy diesels and, or swap our old bangers in for a £2,000 rebate. I did not ever want a diesel. Now I feel that we are being punished for not buying a diesel in the first place. Do you think that this outdated and excessive tax should be substantially reduced for older cars and often older owners?
PW, Norwich 
I don't concur with "Government Wanted Us to buy diesels". Not true. The EC and the Government wanted and wants us to buy vehicles that emit less CO2, not specifically diesels. In fact, company drivers driving diesels suffer a 3% surcharge on their BIK tax. People bought them because they went further on a litre than petrol engined cars. Unfortunately, old cars and especially old diesels are now being legislated off the road with high taxes; penalties for entering city centres and now penalties for driving in whole areas of Europe. A whole generation of our motoring history is headed for the scrapyard.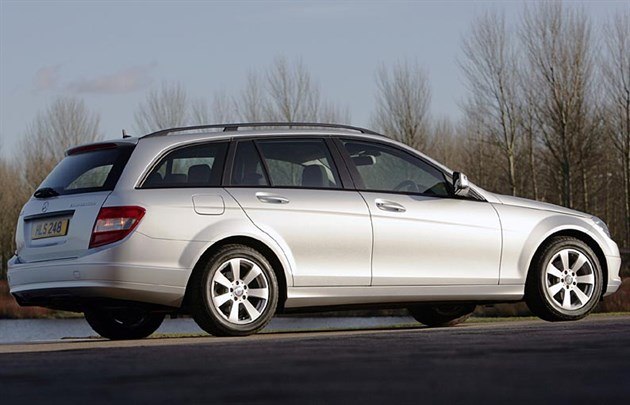 Sense of fumer
My wife has a late reg petrol engined Mercedes-Benz C200 Type 204 Variant Sport Automatic. She acquired it second-hand from the Southampton Mercedes dealer in May 2016. For quite a time we have been able to smell petrol around the outside of the car when returning to it after it has been left standing for a while. The smell is particularly strong when we first go to the car in the mornings. We have twice taken the vehicle back to the dealer to complain about the smell. The first time they took it into the workshop to investigate if there was a petrol leak but they could not find one. The second time they were fairly dismissive. We have also taken the car to the local garage but they too were unable to find the cause of the smell. I have heard that the smell of petrol does occur with this particular engine but I am sceptical about that. We would be very pleased to know your thoughts on this problem. We like the car very much but are worried that there could be a fire risk, for one thing. There is no smell of petrol inside the cab when driving.

RM, via email
This is caused by a blocked charcoal filter in the fuel tank breathing system. The tank needs to breathe air in as fuel is drawn out, but legislation prevents it emitting fuel vapours, hence the charcoal filter.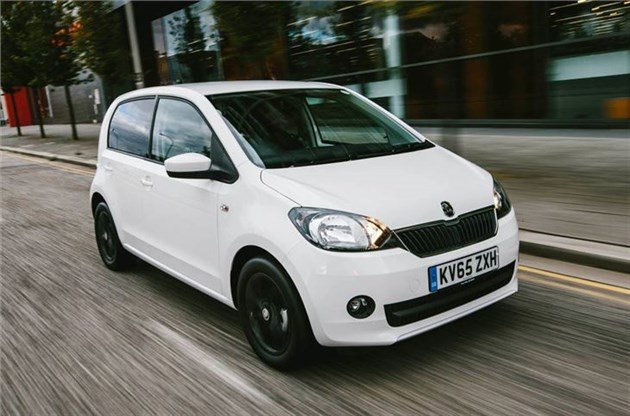 Time warp
I bought a 2015/64 Skoda Citigo in April 2015 with 25 miles on the clock. In July 2017 I had a dreadful judder from the front brakes so replaced the discs. Problem solved our so I thought until a few weeks ago. Another set of discs and again problem solved but given that the mileage between disc changes is just under 17,000, why am I getting this problem? Is this problem also shared with the Citigo's sisters, the VW Up & the SEAT Mii?
DF, Westhill
One previous report of this on the Citigo: None on SEAT Mii. None on VW Up. The problems with all of these cars tend to be from cost-cut components. What can happen if you change discs yourself is that a tiny bit of grit gets between the disc and the hub and means the disc does not rotate 100% true, so that is how vibration can occur. The main reason for warped discs is sitting on the brakes after a long braking, for instance at the bottom of a long hill or after braking from high speed into a roundabout. The hot disc cools at a different rate from the rate of the disc clamped by the pads and that sets up a warp.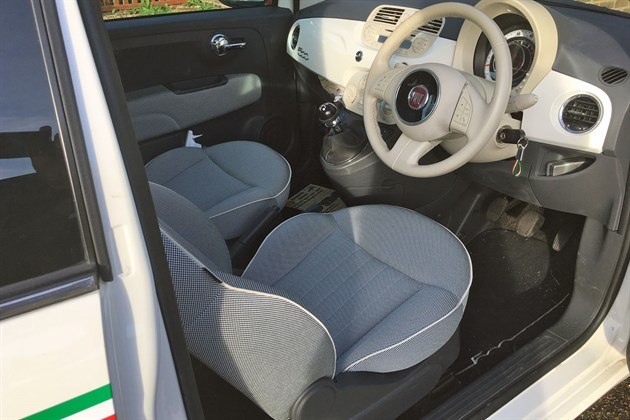 Lounge area
A friend of mine is looking for a new car and has £11k to spend. Priority is seats with good lumber support and comfort. Which manufacture has the best seats?
SE, via email
Really surprisingly, the FIAT 500 Lounge has the best seats in the class with long squabs and the ability to rock the squab to an angle that supports your thighs. Deals here Arnold Clark FIAT Deals. £9,500 for an unused 19 reg saves you £4,000 v/s a new 59 reg. But make sure you avoid the Dualogic automated manual.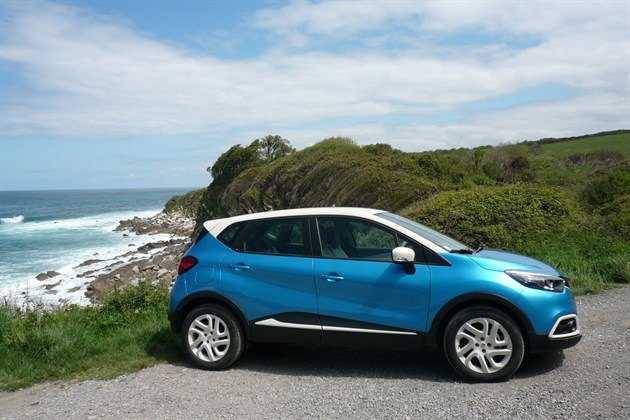 Enrapture with Captur
I own a January 2014 Renault Captur 0.9 TCE 90 Dyna (purchased on your advice), which has performed well and been very comfortable. It has now done 28,000 miles, and I wonder whether I should now be thinking of changing the cambelt. I would welcome your advice.
AH, Formby
This engine is chain cam, so as long as you keep the oil clean the timing chain should not be a problem and should not need replacing. Road test original 2013 Renault Captur. Light on problem areas. I recently completed 650 miles in a refresher test of the original Captur 90TCe at an average 46mpg.
Click to Honest John's Motoring Agony Column 28-12-2019 Part 2
Comments
Author

Honest John
Latest