Honest John's Motoring Agony Column 30-11-2019 Par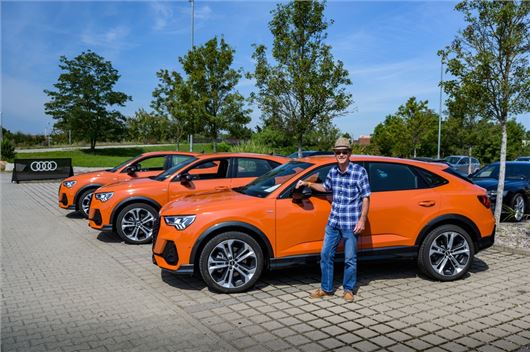 Published 29 November 2019
This week's wheels of misfortune involve additives, annoying noises, servicing, leaking roofs, while Part 2 is bursting with answers about car cameras, unexpected discoverys, rights and wrongs, liability laws and much. much more.
As usual, emails to Honest John should be addressed to: letters@honestjohn.co.uk Please try to keep them as short as possible.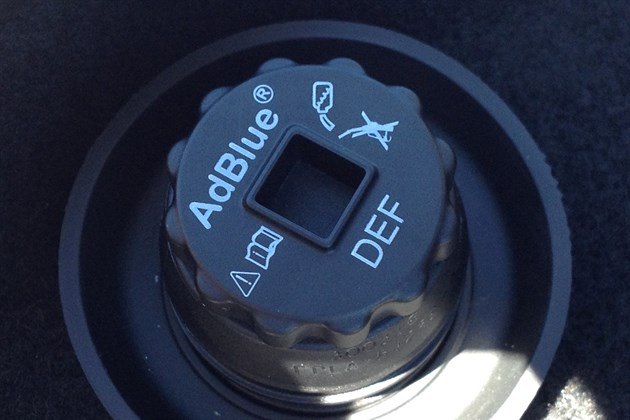 A word in urea
I purchased a used 24k mile 2016 Jaguar XF 2.0 diesel and picked it up on Sunday afternoon, paying £14,500. On the way home from work on Monday afternoon (24 hours later) the engine warning light came on). The car seemed to drive fine but I contacted Jaguar Assist who were really good and sent an AA van to me within 20 minutes. The AA mechanic was doing diagnosis with Jaguar on the phone for about an hour, but in the end couldn't find fault with the car. He said it needed to go to Jaguar and they would arrange for a courtesy car for me (which they did). Overall service was excellent and I really appreciated the hire car. Jaguar are now saying it could be the wrong quality of AdBlue has been added by the independent, non-Jaguar garage that I purchased the car from. But they'll investigate this week and if it's a non-warranty job I'll have to pay. Now what would you do? Under my consumer rights I think I could have a case to return the car. I don't want to be stuck with a 'pup' that continues to have faults. The Jaguar warranty runs out this month and I doubt that the additional warranty the dealer provided would be anywhere near as good as Jaguar's. I wouldn't get a courtesy car. I've asked Jaguar if they can tell me what faults the car has had to see if it's been in numerous times for engine issues, but they're saying they don't have access to that information. I've spoken to the supplying garage via phone and email (so there is a written audit trail), and they're aware of the issues and have asked to be kept up to date. If Jaguar repairs the car, do I keep it and hope for the best? Or do I just try and shift it back to the supplier as an engine fault within 24 hours isn't worth the risk of having an underlying issue with the car? Do I have much of a case to get the car back to the dealer

DH, via email
I've heard as few stories of Jaguar dealers blaming the wrong AdBlue (they 'recommend' their own AdBlue 'Diesel Exhast Fluid' and charge through the nose for it). Since I've only ever seen one type of AdBlue on sale for cars at filling stations in the UK, I think this is cobblers (AdBlue for trucks has a separate pump). But it could be that the AdBlue was contaminated (it crystallises easily when exposed to air). Or it could be that the system needed re-setting. Make the selling dealer aware of the problem by writing a letter expressing your disquiet to the dealer principal of the supplying dealership and giving him 14 days to fix your car. Suggest if he cannot fix it you take it to an independent a/c specialist at the cost of the dealer. Send it by Post Office Special Delivery, keep a copy, and staple the certificate of posting to the copy so it becomes a 'matter of record' should you ever need it in the future, for example to show the court that you attempted to resolve the matter "reasonably" without going to law.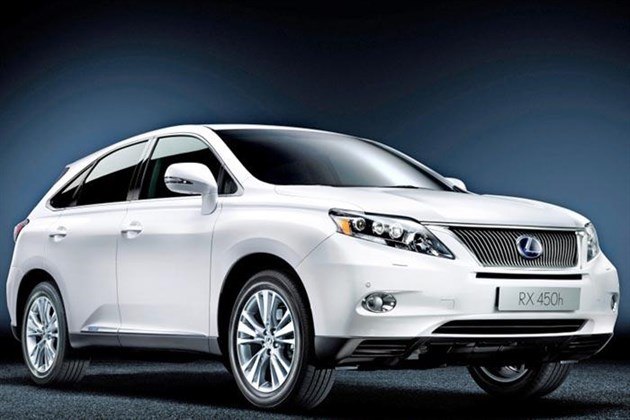 Throwing out his rattles
I own a 2012 Lexus RX450h. It's my 3rd RX and I find them extremely reliable. I have also owned the 300 and the 350. However, my 450h has a far noisier interior than the previous models. Noise from the rear seats when travelling on the slightest of uneven roads almost drowns out the radio (the noise is as if someone is constantly fidgeting on the seat). It's so bad that I am considering moving to another brand. I have checked the seat is firmly fixed in case a previous owner may have removed it for some reason, but everything seems firmly attached and correct. Have you ever heard of any similar complaints on what is otherwise a very comfortable and reliable vehicle

JH, via email
The noise you describe is caused by movements of parts of the seat against each other and that might indicate the body flexing, which would be unusual. It might also be caused by a problem with the rear suspension or the noise might be suspension bushes. Have you tried running the car with the rear seat folded? Does that make any difference? If not, suspect suspension and have it checked.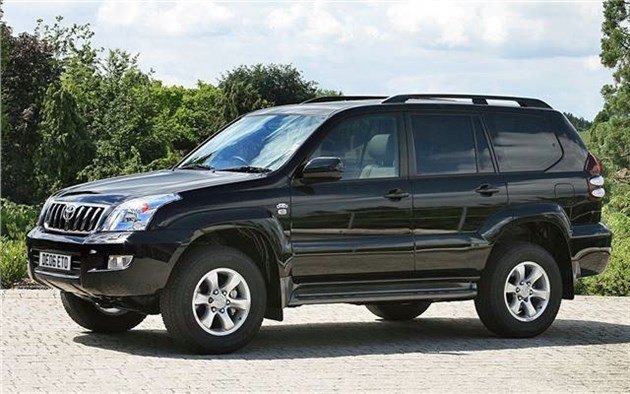 Maintenance man
I still have my 2008 Toyota Landcruiser 2.8 Invincible automatic and the service records are a bit like War and Peace. Could you please offer advice on what needs replacing at the next service? In September 2018 in addition to the oil and oil filter I had the fuel, air and pollen filters replaced. Also the automatic transmission fluid was changed. I have done 11,000 miles since. (The engine oil and oil filter have been replaced at services in between). Do you think any of the other filters in addition to the oil filter are due for replacement? Also, does the transmission fluid need changing? (The brake fluid was replaced in December 2018.)
DM, via email
If you had the automatic transmission fluid replaced in September 2018 then it should not need changing again this year after 11,000 miles. Good to renew the pollen filter and air filter at the next service so both you and the engine can breathe clean air. If the brake fluid was not replaced at the last service, best to renew that as well.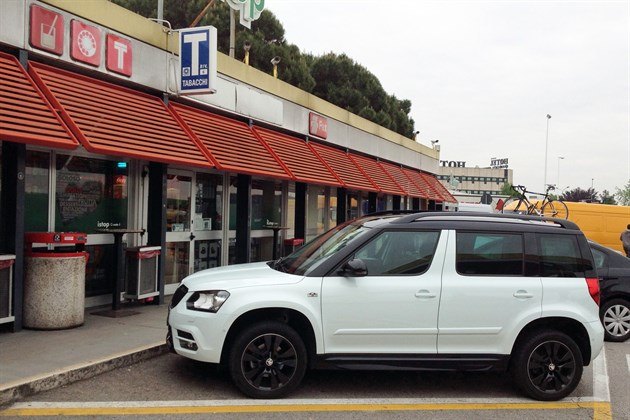 Getting out enough
My car is a 2017/67 Skoda Yeti 2.0TDI DSG, bought in September 2017 on a Skoda Finance PCP. We are experiencing our second flood inside the cabin. It was fixed under warranty in January 2019. The culprit was the sunroof. The service department said they'd done that fix more times than had hot dinners. Yesterday we found a pond in the back footwell of the car when parked uphill on a steep slope. An additional gripe is the VW blurb says it will tow up to a ton. In reality, it tows 85% of its kerb-weight, i.e. 1,283kg. These factors amongst others make us feel we need to find another car. We had never had a new car before and would like advice on extricating ourselves. We have the settlement figures and are told that once you have set it in motion you cannot change your mind, for example if the man from British Car Auctions gives it a low valuation. Given our inexperience can you give us an idiot's guide on how best to handle this?

JB, via email
The unladen weight of a Skoda 2WD Yeti 2.0TDI is 1,377kg and the 4x4 is 1,410gg. Skoda gives the 4x4 a braked towing weight of 1,800kg. The Caravan Club says a safe towing weight of a 1,377kg car 1s 85%, so that makes 1,170.45 kg, which is 1.17045 tonnes; comfortably more than a tonne. If you want to get out of the PCP you are bound by the contract you have entered into, so will have to accept the settlement figure based on the current market valuation of the car. That is the wrong thing to do. You will lose significant money. You can insist that the sunroof is repaired, though.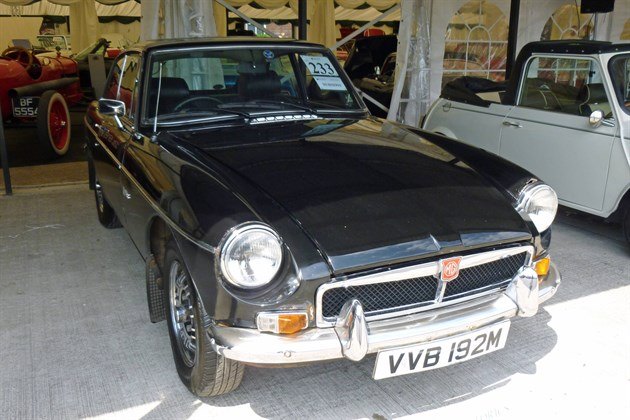 Studying Classics
My son will be 17 soon and will be learning to drive. He's very much into classic cars - we have a Landrover Series III - and he's badgering his dad to buy him an MGB GT as his first car/learner car. We have been offered a good runner for a fair price (work needs doing as is always the case with classic cars) and my son says he would be more than happy to do the work gradually as his funds allow. Would a classic car be a sensible option as a first car? He reckons he will keep it indefinitely.

JM, via email
This used to be a great way for a youngster to get a foothold on the insurance ladder, but more difficult now. So First check out whether or not he can get insured with the various classic car insurers: www.footmanjames.co.uk ; www.carolenash.co.uk ;www.lancasterinsurance.co.uk; www.hagertyinsurance.co.uk ;www.manorinsurance.co.uk; www.classicowners.co.uk; www.hertsinsurance.com; www.sureterm.com ; www.heritage-quote.co.uk ; www.rhclassicinsurance.co.uk ; www.peterbestinsurance.co.uk ; www.aplan.co.uk/specialist ; www.performancedirect.co.uk ; www.lv.com/classic-car-insurance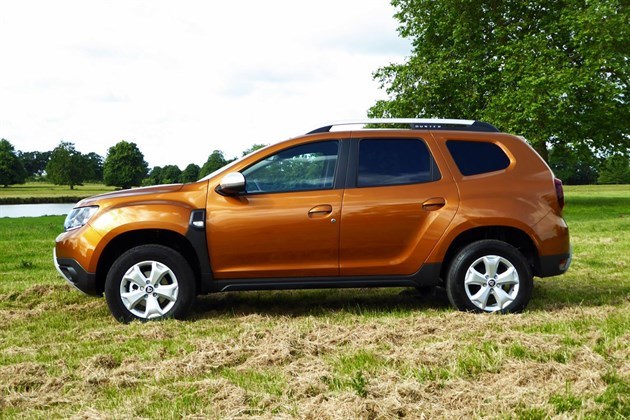 No future?
My forthcoming retirement will see the end of three decades of company car privilege and all that goes with it. My future motoring will be under 10,000 miles a year, consisting mainly of short journeys on rural roads with a 200-mile motorway trip probably once a month. My local Nissan dealer has a pre-registered Qashqai 1.3 DIG-T (140PS) Connecta with glass roof for under £20,000, which, if bought, I would keep, with care, for ten years. (I had a Qashqai five years ago and loved it.) However, I'm wondering how viable. or acceptable, a petrol car will be in the coming years? Electric cars seem to be the way forward but at the moment carry a price tag above the level I wish to spend. Perhaps I be better to buy something just to see me over the next two years or so, by which time prices may have come down or the used car market will have more of them? I'd appreciate your view.
AD, via email
They aren't going to ban petrol cars within the 20-year lifetime of a new petrol engined car bought today. A cheaper alternative to the Qashqai is a Dacia Duster 1.3 Comfort at £14,395, with the same engine as the Qashqai. Good enough for the Pope. For a test (before it got the new engine), see: https://www.honestjohn.co.uk/road-tests/dacia/dacia-duster-2018-road-test/ For the same engine in a Qashqai, see: https://www.honestjohn.co.uk/road-tests/nissan/nissan-qashqai-13-2019-road-test/ For the same engine in a Kadjar, see: https://www.honestjohn.co.uk/road-tests/renault/renault-kadjar-ii-2019-range-road-tes/ The Renault Captur has had this engine as an option since February, but a new Capture has now arrived with 130HP or 155HP versions: https://www.honestjohn.co.uk/carbycar/renault/captur-2020/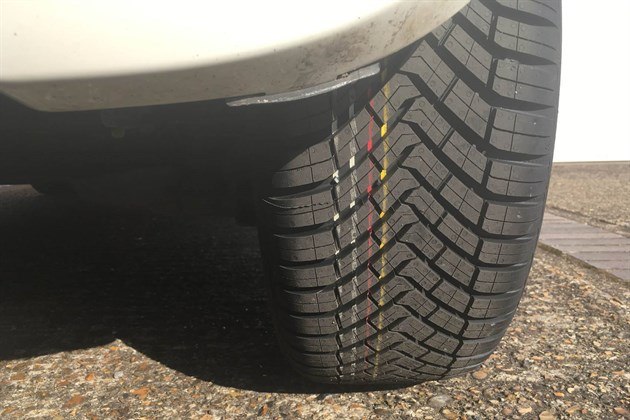 Whether warning
Having read your regular recommendations for Michelin Cross Climate tyres and living near Inverness I see these and the new Continental AllSeason Contacts are at last available for my S4 Audi in the size 235/40 R18. They seem a good idea for the Highlands, but I note your suggestion that they are of reduced advantage in 40 section. My Audi dealer informs me that I could use 225/45/18s, but is this really preferable to 235/40/18s? Would the Continental or Michelin versions be likely to give the best handing / steering feel?
NS, via email
I have 55 section Continental AllSeason Contacts on my FIAT 500 and they transformed the ride of the car from a bucking bronco to reasonably smooth. It steers better too. I think they might have a slight edge over Cross Climates. You can't go smaller than 18-inch wheels on an S4, but if the Audi dealer suggests 225/45s rather than 235/40s every extra bit of profile in the 45s will improve their performance in snow because of the greater compliance of the tyre. They are at their most effective at 55 - 60 profile, but that is not an option with your car.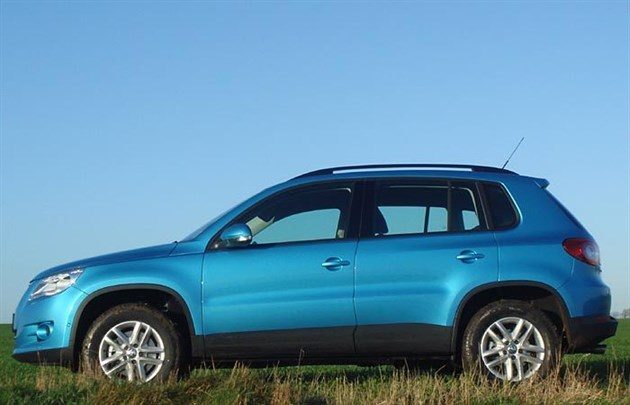 Minding his D's and Q's
I have read your column many years and the report some years ago on the SEAT Ateca was very complimentary. We currently own a 2010 VW Tiguan 2.0TDI with a 7-speed DSG box, and 4WD. You often speak of trouble with said gearbox but, as yet, we have not suffered at all. The reason for a possible change is cost. The Ateca is somewhat cheaper. Would this be a good move, or should we stick with VW? My wife prefers the styling of the Ateca as well. The current Tiguan has a noisy dual mass flywheel which you have also spoken of before. I would be grateful for any advice on the Ateca range and which models to avoid if any? We prefer diesel.
CH, via email
If you have 7-speeds in a Tiguan 2.0TDI then it must be a DQ381 or DQ500 7-speed wet clutch DSG that, because the oil is shared between the transmission and the clutch packs, needs fresh oil and filter every 3 years or every 3 years, whichever comes first. If it's a 6-speed then it's a DQ250 and the same applies. The Ateca is cheaper but which to go for depends on which Ateca. The smaller engines might come with wet clutch DQ381s rather than the disaster-prone 7-speed dry clutch DQ200s. The Ateca 2.0TDIs will have DQ381s or DQ500s.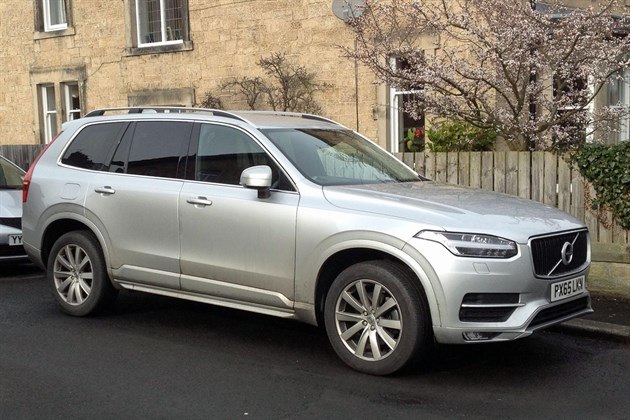 Non-starter
I will be abroad for over 4 months next winter. Can I just leave my 3-year old Volvo XC90 diesel parked untouched in my driveway, or should I take other precautions to ensure the car will be in good condition on my return?
TS, via email
It probably won't start because the battery will go flat. You could prepare for that by buying a mains starter pack that you can charge from the mains and use that to start the car, then take it on a long drive to put some electricity back in the battery. A solar charger left on the dash top and connected via the hard-wired accessory socket probably won't keep enough power in the battery due to the lack of sunlight during the period you will be away. https://kit.honestjohn.co.uk/top-tens/top-10-jump-starters/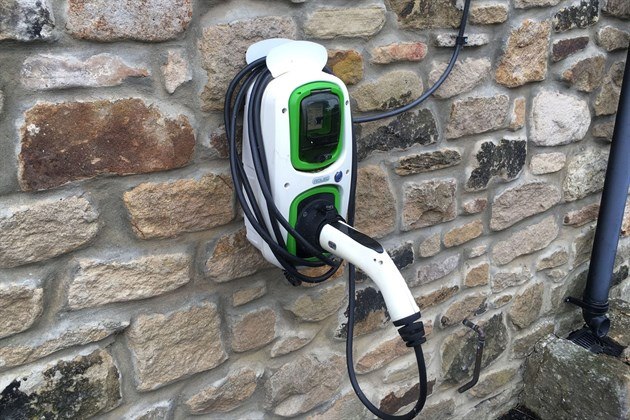 Myth busted?
I read of an inconvenient truth about electric cars in a Sunday newspaper and wonder how much of this is being suppressed? It talked about the lack of development of national electric charging points, diversity of charger types and cables, reliability of points already installed, overstated range (just like mpgs), etc. that make EVs only practical for short local journeys from home. It also mentions the consequent low take-up in the UK for EVs and quoted a BMW engineer who mentioned that the industry is making EVs the public don't want (he was quickly stifled by their marketing executives).
KW, via email
I think the future is more likely to be FCEV s with plug-in facilities, for example Mercedes new GLC FCEV: https://www.honestjohn.co.uk/road-tests/mercedes-benz/mercedes-benz-glc-2019-range-road-test/ And, stretching it a bit, solar powered cars like the Lightyear One: https://www.honestjohn.co.uk/carbycar/lightyear/lightyear-1/history/ Meanwhile I'd go for one of these: https://www.honestjohn.co.uk/road-tests/toyota/toyota-camry-hybrid-2019-road-test/ 54.7mpg from a nice big self-charging hybrid on petrol (which is 10p a litre cheaper than diesel).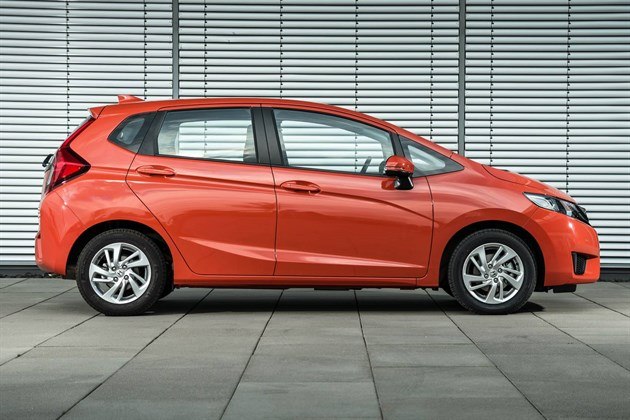 Colonic irritation
I bought a 2-year Honda Jazz 1.3 last November. It had received two annual services and done 11,300 miles. I have added 4,000 miles to date and it is now due for another annual service and first MoT. As I inherited a service package I have booked it into a Honda dealership for the service. They are recommending an engine flush before servicing at an extra cost of £39. I am sure I have never been offered this with previous cars which have always been trouble free. I previously ran a MINI for 15 years with no problem. Can you advise whether this is necessary especially in view of my low mileage?
ER, via email
They probably mean an oil flush and a fuel system flush. Detergent oil is added to the old oil before it is drained to get rid of contaminants. The fuel system flush is to get rid of contaminants in the fuel injectors and valves. Probably good to have the oil flush and, instead of the fuel system flush, switch to superunleaded that has additives in it that will do the same job less aggressively all the time.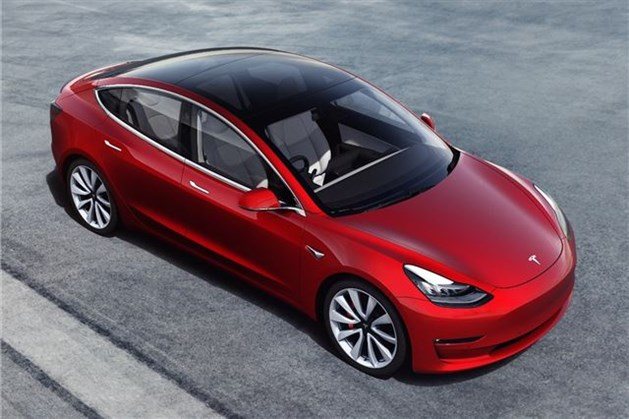 Electric shock
I bought a new Tesla Model 3 electric vehicle. I placed £1k deposit 3 years ago. Finally got car last week. My family has purchased well over 42 brand new cars. On collection I was left unhappy as the car had several scratches. These and some paint blemishes were pointed out to the Tesla dealer and recorded. I was told if I didn't take delivery of my car my name would return to the bottom of the list. Their service was terrible and their site not fit for a car dealership. No services. No drinks. No flowers for new owners. Absolutely diabolical. I sent an email of my complaint including pictures, etc. Then, over the weekend, I had a fault on the car 'brake fluid light' after 120 miles. I couldn't use the car. The helpline was not answered. Later, I tried the car again and the light cleared. Following a telephone conversation, I received email from the sales manager agreeing an exchange. Now he has changed his tune, saying if rejected I can't have another; Tesla policy doesn't allow this. I'm really disappointed and need urgent help and intervention. I have to return the car tomorrow. Also, I had a charge point fitted to my house at a cost of £700 and without a Tesla I can't use it. If they touched up all the panels the paint will look poor. A brand new £60k car should be faultless.

HP, via email
You are probably aware of your rights. You can reject the car if you want to: https://www.honestjohn.co.uk/faq/consumer-rights/ Demand for the Tesla Model 3 massively outstrips supply, so I don't think you can reasonably expect a replacement Model 3 if no replacements are available. Suing for a replacement could cost you £20,000 in legal and court fees, so I don't recommend that. You could get quotations for rectifying the paintwork if the dealer cannot do this satisfactorily (even a full repaint if that is required) and use Small Claims to attempt to sue for the cost of that. First send a letter suggesting this to the dealer principal of the supplying dealership and giving him 14 days to fix your car. Suggest if he cannot fix it satisfactorily you take it to an independent specialist at the cost of the dealer. Send it by Post Office Special Delivery, keep a copy, and staple the certificates of posting and delivery to the copy so it becomes a 'matter of record' should you ever need it in the future, for example to show the court that you attempted to resolve the matter "reasonably" without going to law. Small Claims: https://www.gov.uk/make-court-claim-for-money
Click to Honest John's Motoring Agony Column 30-11-2019 Part 2
Comments
Author

Honest John
Latest