Honest John's Motoring Agony Column 23-11-2019 Part 1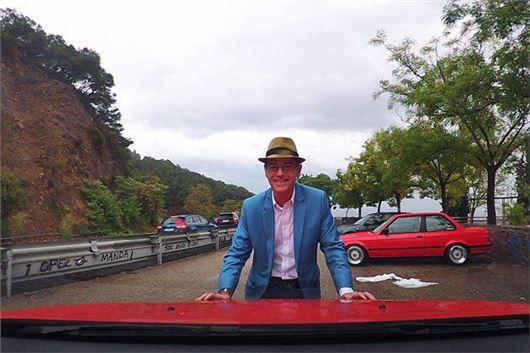 Published 21 November 2019
This week's driving dilemmas cover unnecessary complications, practical solutions, running lights, reliable choices and in Part 2 we investigate head and legroom, an automatic transition, petrol prices, plug-ins and much, much more.
As usual, emails to Honest John should be addressed to: letters@honestjohn.co.uk  Please try to keep them as short as possible.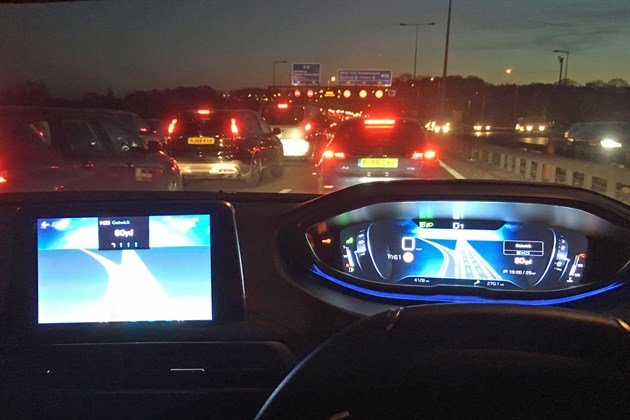 Too much information?
July 2019 figures show another drop in car sales and, although Brexit and the economy are often blamed, I think the growing complexity of new cars is also a factor. Not long ago, a test drive was a pleasure. You just got in the car and drove it. Controls were simple and intuitive. Now it is often an annoying struggle to find which drop down menu changes the radio station or displays fuel consumption. Some Satnavs seem to be based on the Space Shuttle's guidance system rather than a straightforward aid to get from A to B. Do car buyers really want all this unnecessary complexity? Sales figures suggest not. 
RC, via email
Like me, you are getting older. I listen to Radio 4 in a car. People under 40 want Apple Car Play, Android Auto and all kinds of other ways to listen to anything from mindless pop music to Puccini that distracts them from their driving. I actually like a really good satnav system with a dual display both by central touch screen and directly in front of me. Driving a car on a 300-mile run becomes like piloting a plane, using semi-autonomous functions, sometimes, for the really boring bits. But it can be a pain for a road tester, especially the German systems that apply German logic to everything and require a manual thicker than the complete works of William Shakespeare to comprehend.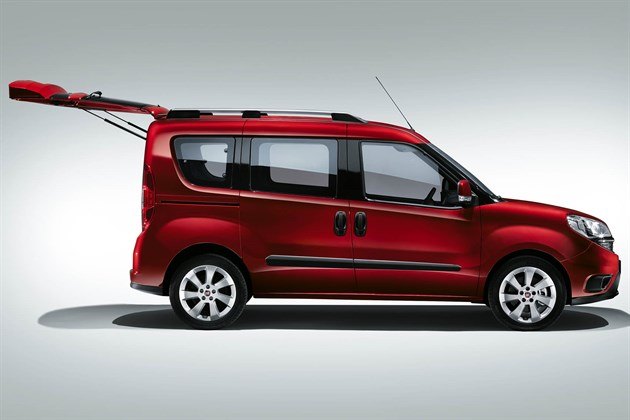 Sofa, so good 
I own a 2008 Nissan Navara that averages 1,350 miles a year and my wife a 2004 Mazda 3 that averages 670 miles. With such stellar mileages both cars spend a lot of time on the driveway so I'm considering buying one car to replace both, but what to get? It clearly has to be petrol as I suspect self-charging hybrids aren't any good with such low mileages that no doubt kill the battery. Plus I would like something that is practical like a truck for taking an old sofa to the tip, etc., but also more comfortable and fuel efficient (a full tank doesn't last long in a Navara automatic). Finally, it would occasionally be useful to have seven seats. So what fits the bill, a FIAT Doblo or the new Citroen Berlingo? The FIAT is super cheap while the Citroen, Peugeot and Vauxhall versions are still quite expensive. What would you suggest?
NB, via email
You're right that a FIAT Doblo family can be very cheap. And 7-seat long wheelbase Berlingos, Rifters and Vauxhall Combo Lifes are £20k plus. Pushing for 7 seats reduces your choices. Maybe you should be thinking along the lines of a Dacia Logan MCV: https://www.honestjohn.co.uk/carbycar/dacia/logan-mcv-2013/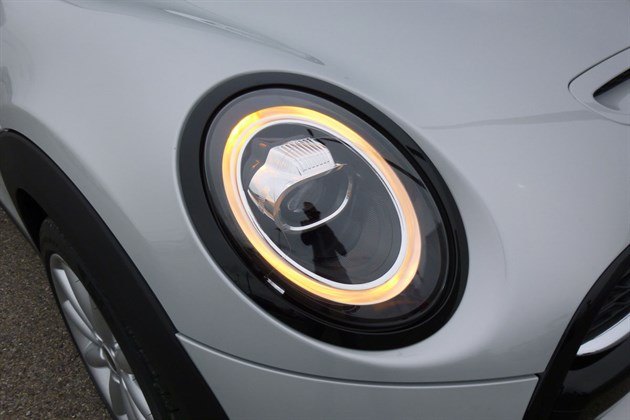 Lighting up time
Have the Vehicle Lighting Regulations changed? It seems to me that many new models of car have smaller and more directional indicators, leading to difficulty in assessing other drivers intentions at junctions and roundabouts. Is this just because many new models have LEDs as opposed to traditional filament bulbs? Also, since most manufacturers have been supplying the US market for years with cars with automatic gearboxes, why are the models supplied in the UK so unreliable, as evidenced by your column?
PM, via email 
EC lighting regulations. You're right. With some cars it is difficult to see the direction indicators. But where DRLs are incorporated into the same front light units, the DRLs go out when the direction indicators are flashing. This works extremely well on MINIs since last year's facelift. American automatic transmissions are mostly 2-speed, 3-speed, 4-speed, 5-speed and 6-speed torque converter. These used to waste a lot of energy so Europe experimented with automated manual transmissions, continually variable transmissions and dual shaft, dual clutch transmissions. Some of these have not been much good.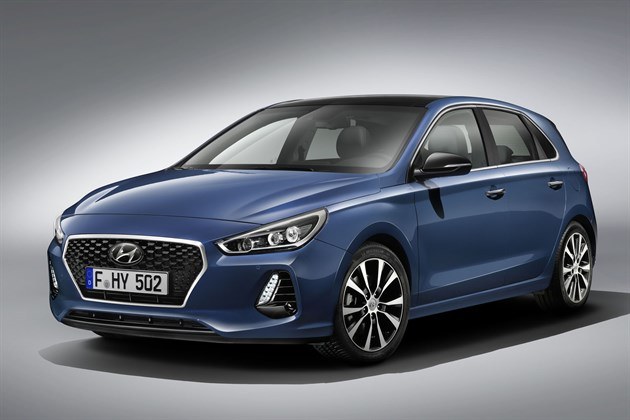 Second thoughts
I was looking to update my 2013 Golf Mk 7 1.2 TSI S and was on the verge of buying a 1.5 TSI SE NAV EVO until I saw your news article about the problems with some of these engines. I am happy with the power my 1.2 gives me, so am looking for something that equates to this. I am now looking at a Hyundai i30 1.0 Turbo SE NAV, petrol, manual with a max budget of £19,000. Although the Golf may be more stylish, the i30 seems to compare favourably in the equipment it offers and it has a 5-year warranty. Are there any other cars you think I should consider please?
PM, via email
There is now a software fix for hiccoughing 1.5TSIs. VW also does a Golf with 1.0 3-cylinder 85PS or 115PS engines. You can get this engine in Skoda Octavias and SEAT Leons as well, and it makes a lot of sense in the T-Cross: https://www.honestjohn.co.uk/road-tests/volkswagen/volkswagen-t-cross-2019-road-test/ But the 5-year warranty with the Hyundai i30 1.0 TGDI and the 7-year warranty with the equivalent KIA Ceed 1.0 TGDI are hard to argue against: https://www.honestjohn.co.uk/road-tests/kia/kia-xceed-14-t-gdi-2019-road-test/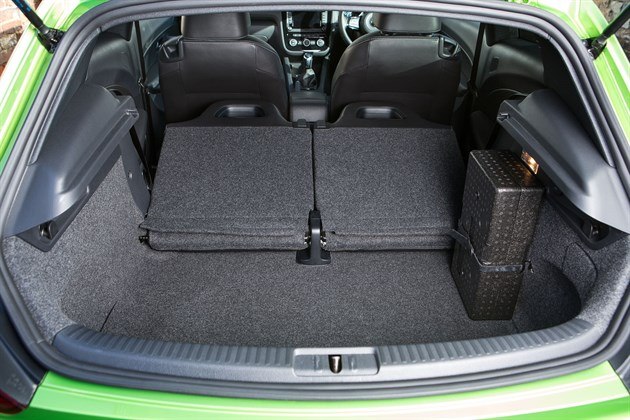 Gone with the wind
I absolutely love my 2011 Volkswagen Scirocco (photo). But last year I homed 2 large dogs (bigger than Labradors). While I can borrow my boyfriend's CR-V when I need to take them out, I also have a paddle board for which I can't find roof bars for my Scirocco, so am toying with the idea of changing my car. I like high quality, sporty-looking cars and the only one to have caught my eye is the Toyota C-HR. What stylish alternatives might there be please? I'd want under 2 years old, automatic andunder £30,000. Reliable and retaining desirability/value in the longer term. Nothing French or diesel. Don't do many miles.

MV, via email
Latest Toyota C-HR hybrid with a perkier 2.0 litre engine tested here: https://www.honestjohn.co.uk/road-tests/toyota/toyota-c-hr-20-hybrid-2020-road-test/ A Honda HR-V Sport 1.5iVTEC Turbo 182 was launched this year. As spacious and flat floored inside as a Jazz. Probably too much money, but you could go for a more cooking version: https://www.honestjohn.co.uk/road-tests/honda/honda-hr-v-sport-2019-road-test/ CH-R here: https://www.honestjohn.co.uk/road-tests/toyota/toyota-c-hr-2016-road-test/ There are lots of other SUVs, of course, but I've concentrated on those with a flat load deck floor that can take quite a large dog cage.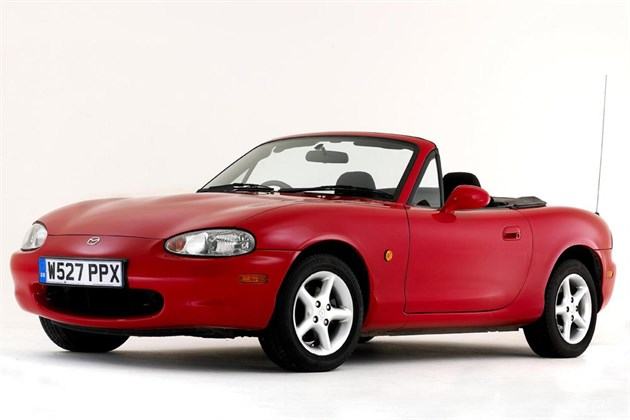 Sporty, but nice?
My 18-year old grandson is determined to buy a used Mazda MX-5 as soon as he is able to insure it at a feasible price. My concern is that the age of a car he can afford will make it a very bad proposition. Can you please advise on the oldest example he should consider? As a family we have tried to dissuade him as it seems a very bad idea given his age. (This does makes me feel hypocritical as I desperately wanted an MG Midget at his age.)
DH, Llandudno
They rust. The 2nd generation (photo) 1.6 was embarrassingly slow. From 2005, the engines switched to chain cam. The 2.0 Sport 6-speed was generally the best and had a limited slip diff. The 1.8 didn't, making it tricky to drive in slippery conditions. Go here and click on any of the generations in the list to get the details: https://www.honestjohn.co.uk/carbycar/mazda#used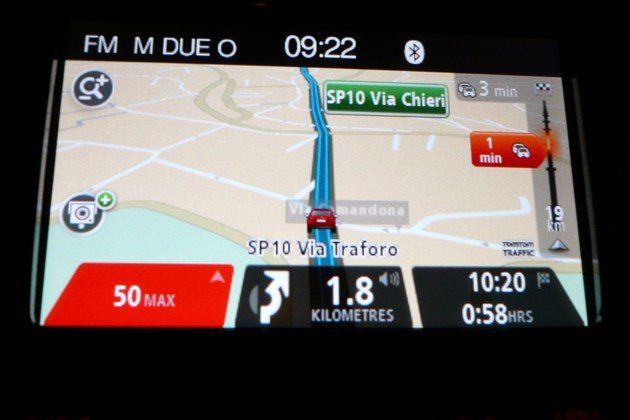 Off the map
I write to you as I am frustrated by FIATs and their failures. I purchased a new FIAT 500 nine months ago. I was alarmed to discover that the dealer had not and does not follow best practice as mandated by FIAT to ensure that the maps are up to date on delivery. Worth noting that the maps used by satnav also power safety features such as speed limit information. You will, I suspect, be horrified to discover that the engine has to be run for an hour in order to effect a map update. I asked FIAT about this. They concur that running the engine while stationary is totally unacceptable from an environmental perspective, but are unable or unwilling to tell me if they have a plan to address this.
PP, via email
If the car does not have a live system involving a SIM card, then mapping updates are never fully up to date because they rely on digitising O/S maps then downloading comprehensive updates. If you want the very latest mapping and traffic information you need TomTom Live, or Waze or Google Maps on your phone, then hook up via Uconnect to the infotainment screen.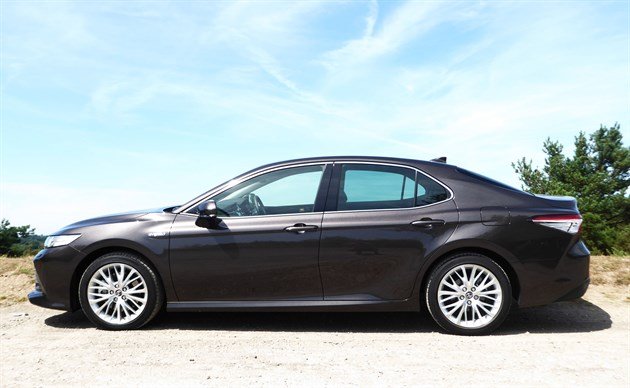 Hyped breed?
I really don't see the point of self-charging hybrids, unless you want to creep up on old people. It's going to take the same amount of energy to move a vehicle from A to B whether it's electric, petrol or diesel. If a self-charging hybrid only charges the battery from the engine, where's the gain? It seems to me all you are doing is moving the pollution from one place to another. Or have I missed something?
WJ, via email
If you "don't see the point", read this road test: https://www.honestjohn.co.uk/road-tests/toyota/toyota-camry-hybrid-2019-road-test/ Then tell me which other car the size of the Toyota Camry hybrid does 54.7mpg on petrol (which can be 10p a litre cheaper than diesel).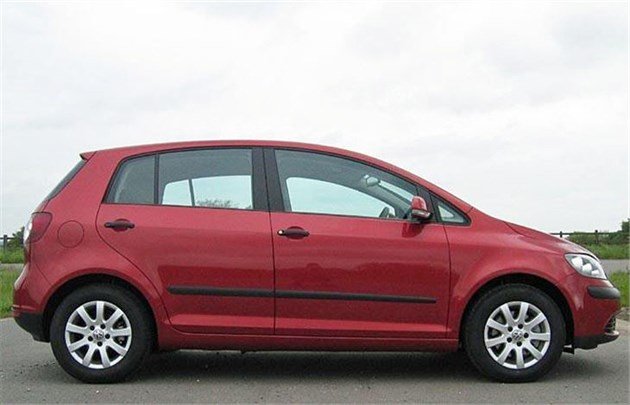 No change there, then?
I bought a Volkswagen Golf Plus 1,390cc 7-speed automatic, new in 2010. The mileage is a meagre 40,105 and its been trouble-free throughout the years. The gearbox oil was changed in the recall. It has been serviced annually by a VW dealer. I read your question and answer page every Saturday and it frequently contains unpleasant reader reports of this box, so I phoned the dealer to ask for the oil to be changed in addition to my normal service. They replied that it was not necessary in the car's lifetime and gave me a pamphlet confirming this. A mechanical object that is perfect? My usage has never been high, but the car suits me and I intend to retain it until my driving days are over. It just seems incredible that no servicing of the transmission is required. Is this true?

JP, via email
If it is "not necessary in the car's lifetime", then why was it "necessary" when the transmission was recalled in 2013? The recall involved substituting long-life synthetic oil with mineral oil that has a limited life. The mineral oil can be changed in the same way as the synthetic oil was changed for mineral in the recall. (The problem with synthetic oil was that it could become conductive at high temperatures, knocking out the mechatronics that control the gearchanges.) Get your car to a VAG independent who will do the job without arguing.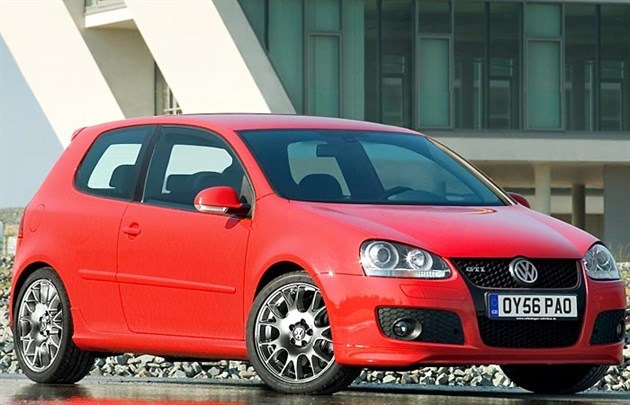 Braking and entering
In a recent response to a correspondent in the Telegraph you referred to problems caused by wiring failures in older cars. I have a VW Golf GTi Mark 5 with 95,000 miles and in good condition. I have an intermittent fault with the ESP light flashing and then occasionally a front wheel brakes under ABS when really there is no requirement or road condition warranting it. The ESP light also occasionally lights up continuously, combined with the tyre pressure warning light. (I have checked and reset the tyre pressures). I have taken it to three different garages including a VW Service Agency for diagnostic check but nothing shows up. The car will drive sometimes for about three weeks with no problem and then the fault will suddenly appear, generally when going downhill round a bend. The warning light will sometimes clear by switching the ignition off and on quickly. Could this be a wiring problem, being intermittent and where on the car do you think the fault might be.
DC, via email
This has the markings of the failure of either a hub reluctor ring or sensor failure or failure of the brake pressure sensor inside the ABS/ESP module. Good VW dealers and good VAG independents are well aware of this. Some have kits to dismantle the module and fix it for about £400. Otherwise it needs to be removed and sent to http://www.ecutesting.com for refurb.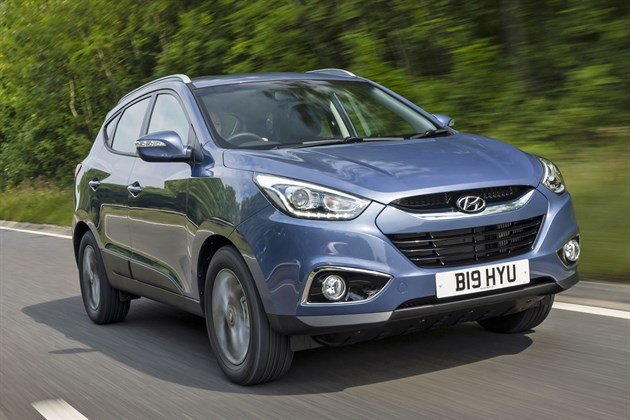 Knock knock, what's there? 
I own a 45,000km 2012 Hyundai ix35 CRDI 4WD automatic. Last week the engine developed a loud knocking noise. I had it recovered to my local garage. No.3 conrod bearing had completely failed. There was oil in the engine when it happened. The mechanic inspected the oil pump no faults found. I have read on CarComplaints.com that the most-reported problem with the 2012 Hyundai ix35 is engine conrod bearing failure. can you please help me with any more information.
AB, via email
We have no other reports of this on the Hyundai ix35: https://www.honestjohn.co.uk/carbycar/hyundai/ix35-2009/ Or on the KIA Sportage that used the same engine: https://www.honestjohn.co.uk/carbycar/kia/sportage-2010/good/ I had a look at the entry in CarComplaints.com and note that the total number of complaints about conrod bearing failure are 3, and the total complaints about the ix35 are 3. So the assertion that this is the most reported problem is based on 3 complaints. I'd say more likely down to bad luck or to failing to regularly check the oil level.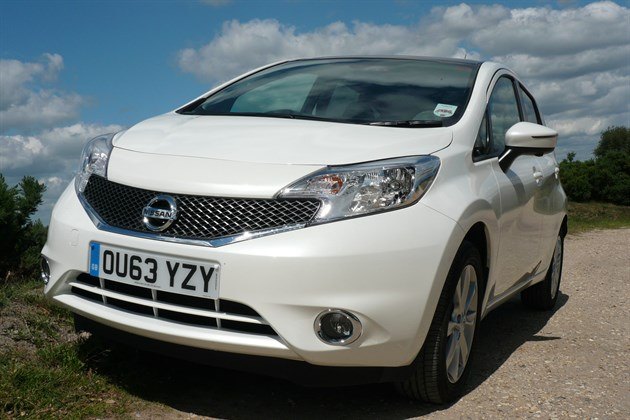 Comparing Notes
Some observations on fuel consumption and acceleration with my Nissan Note 1.2DIG-S. My previous car from cradle to grave over 11 years was a Mondeo 2.0 diesel 130HP, but only doing 4,000 a year now, mostly short journeys, a diesel was not practical. Although only 4,000 a for the last three years of its life, the Mondeo continued to average 45mpg (emission rating 145); the Note (emission rating 99) only returns 42mpg.
AC, via email
I tested the Note 1.2 DIG-S here and averaged 47.7mpg: https://www.honestjohn.co.uk/road-tests/nissan/nissan-note-12dig-s-acenta-premium-2014-road-test/? The average Real MPG recorded by readers for the Note 1.2DIG-S is 45.3mpg: https://www.honestjohn.co.uk/realmpg/nissan/note-2013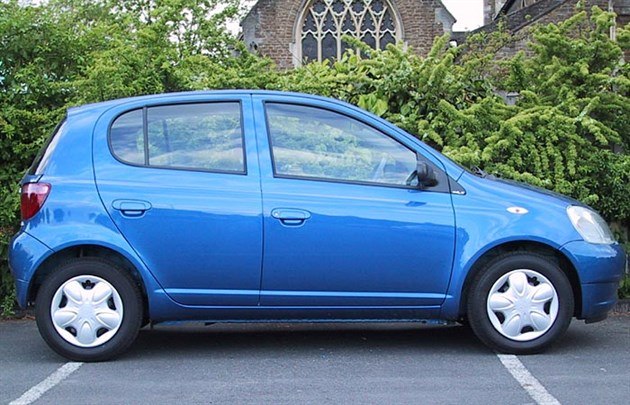 More than (it's worth) 
I'm trying to find third party insurance for my 2004/54 Toyota Yaris. It was written off in a minor accident almost 3 years ago, costing me a mere £160 to repair. The police said it was the fault of the other driver who was speeding, but my insurance said it was mine as he was on the main road and I was coming out of my drive. Apparently it's now worth under £300, but the insurance companies want more than that to insure it comprehensively. No one seems to want to insure it third party with or without fire and theft. Can you please suggest a company who would do this for me?

JG, via email
Unfortunately, TPFT can work out more expensive than 'comprehensive' simply because the underwriting record for TPFT policies is poorer than for comprehensive. My mum's last quote for her 2001 Yaris was £800 (she had forgotten to renew on time; if she had it would have been about £400). Might be worth emailing timkelly@motorclaimguru.co.uk in case he can help you find a cheaper quotation.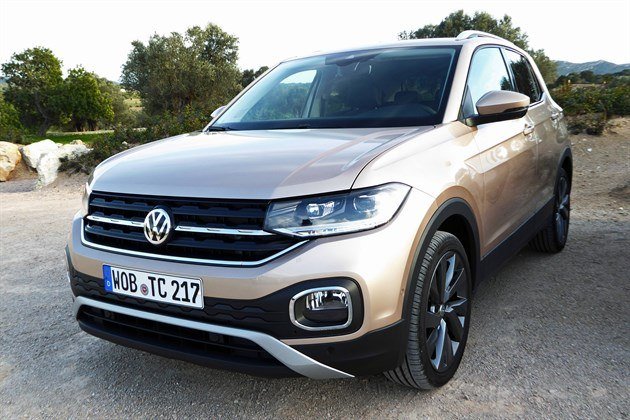 Happy and Cross
I was recently invited to a local VW VIP event. I was quite taken by the T-Cross and wondered what your assessment is of this small crossover? I think I read in your excellent motoring section that the DSG auto box in the T-Cross seemed to work. I noticed on the test run that the car was quite responsive especially when pulling away. However, is it not yet too early to say if there is no problem as it is a DQ200 after all? The one I tested had 17-inch wheels and the ride was quite good. Would I find a lot of difference on the 16-inch wheels?
IF, via email
I can see the sense of the T-Cross, but for a completely different market than the Cara Delevigne commercials implies. Good little retirement car. All models have height-adjustable driver and passenger seats. The load area is not very practical, but the size, handling and clear visibility out of the car are fine. Some lovely colours. Even with the DQ200 DSG drove well. Road test here, including one on 16-inch wheels: https://www.honestjohn.co.uk/road-tests/volkswagen/volkswagen-t-cross-2019-road-test/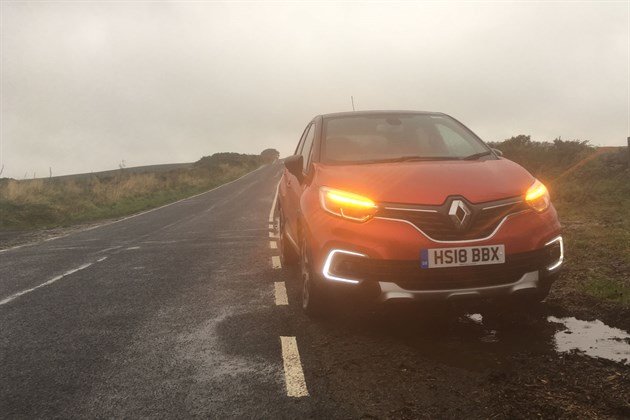 If the Captur fits
I have about £8,500 to spend on a second-hand car and I am torn between a Vauxhall Astra (potentially 2017) v/s Renault Captur (Can only get 2015/16, if lucky). I do not drive a lot, around 6,000 miles a year, but some long motorway drives  and I like the high seat in Captur, but am concerned about the  reliability and cost of repair.
MO, via email
I like the Captur and I like the look. 2.5 million sold worldwide. Test here: https://www.honestjohn.co.uk/road-tests/renault/renault-captur-2013-road-test/ Owner's reviews, problems and everything else here: https://www.honestjohn.co.uk/carbycar/renault/captur-2013/ There can be an oil consumption issue with the 1.2Tce. I averaged 46mpg over 650 miles in an 898cc  90TCe and it was perfectly happy cruising at 70 on the Motorway. New Captur just launched. Road test here: https://www.honestjohn.co.uk/road-tests/renault/renault-captur-2020-road-test/
Click to Honest John's Motoring Agony Column 23-11-2019 Part 2
Comments
Author

Honest John
Latest