Honest John's Motoring Agony Column 16-11-2019 Part 2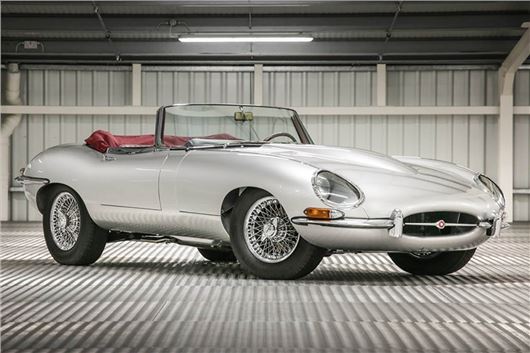 Published 15 November 2019
In Honest John's Motoring Agony Column 16-11-2018 Part 2 E-Type Jaguars become more affordable, we cure a squeak, we take a back seat, we enjoy 'Magic' moments and much, much more.
Click back to Honest John's Motoring Agonies 16-11-2018 Part 1
E numbers
Ever since the late 1960s I have liked Jaguars E-Types and at the age of 72 I now want to own one. I have been looking on eBay and Pistonheads for many months but it seems like a minefield. Although having a good budget (£80k or so), I don't know how much a very good (ideally roadster) model would cost. I would need to have any prospective purchase tested, but the AA does not appraise cars over 15 years old, so who does? Would my budget buy a very good one? Where from? Who would appraise it? 

BJ, Gateshead
Assuming excellent condition, the most valuable standard cars are normally 'flat floor' 3.8 roadsters with the infamous 'Moss box', but these are the most difficult to drive, so better to go for an early 4.2 with synchromesh gearbox and the early style flaired-in headlights. The near perfect 1966 S1 4.2 roadster in the photo is estimated at £148,000 to £160,000 in Historics 23rd November auction at Mercedes Benz World, Brooklands (view catalogue). The one not to buy is a 5.3 V12 automatic. That is not a proper E-Type; more an XJV12 with an elongated E-Type body stuck on it. Yes, it would need expert checking. You might do okay at a classic car auction if you take an expert with you to check the car the day before, but, of course, that will be confined to a static inspection.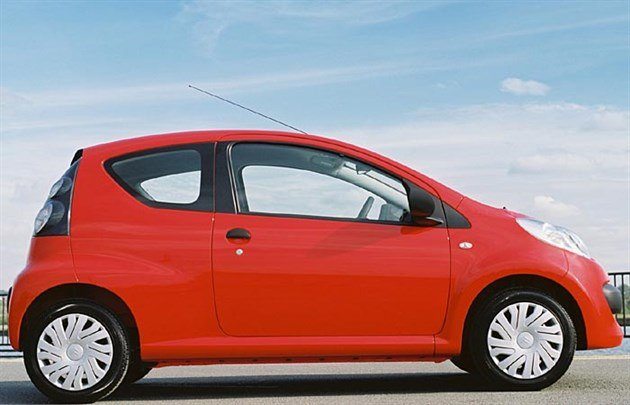 Squeak of the week 
I bought my 2009 Citroen C1 Splash at 15 months old with a mileage of 9,080. It now has 68,326 miles. It has been serviced as appropriate and passed all MoTs. It developed a squeak around/the near side front foot well earlier this year. In March my garage was able to replicate the squeak when the car was on the ramp. Over the next few months the n/s lower arm and the anti-roll bar drop links replaced and the anti-roll 'D' bush. The garage checked and stripped the shock spring and shock absorber bushes. The squeak continued and the car was checked over 5/6 times until the garage gave up. Recently On driving on A and B roads and some motorway for 100 miles in heavy rain I noticed there was no squeak. The squeak did not return until the roads were dry again. Do you have any suggestions - why does it only squeak when it is dry?

BL, via email 
A squeak in dry weather might indicate a dries out rubber bush. I used to get this with the complex rear suspension of Mk 1 Nissan Primeras. The cure was a squirt of WD40 which, though a water dispersant, also lubricates things like bushes externally.  However, this was a cure that needed to be repeated after a couple of months.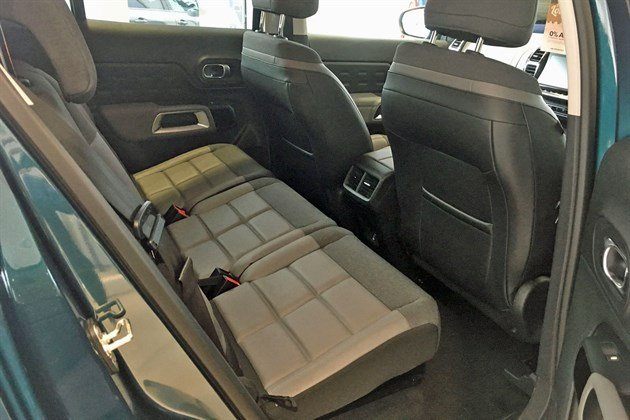 Three Across
We are looking for a family car, preferably an SUV, with 3 ISOFIX tethers in the back seat. If not possible, then 2 ISOFIX, leaving space to seat an adult to look after the babies. A car with space inside, economical to run would ideal. Max budget £20lk, no older than 3 years. 
JP, via email
I noticed in Mark's video that the Suzuki SX4 S-Cross has three ISOFIX tethers across the back seat: /news/videos/video-suzuki-sx4-s-cross-review/ But, of course, the centre seat is quite narrow. I think you really need a Citroen C4 Picasso (now re-named C4 Space Tourer). Alternatively a Berlingo or Rifter of Vauxhall Combo Life, or VW Caddy Life. 3 full sized seats across the back but only two with ISOFIX tethers in the comfortable Citroen C5 Aircross.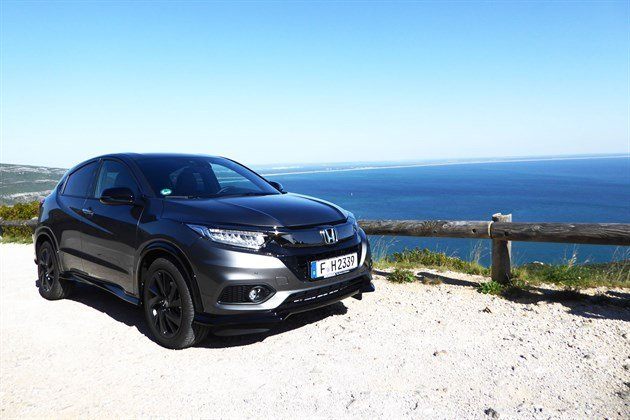 Holding the folding
As my wife and I are now both long in the tooth and travel only a low annual mileage, we have decided to trade down from three to a single vehicle. We both like our 2015/65 Honda Jazz (this is our third) not least for its easy access and useful rear seating arrangement. Although we could retain this as it is in good condition and of low mileage, we would quite like to get a new car and wonder whether or not to replace it with yet another Jazz, probably this time with  automatic transmission. If we do go for this option, which spec would you suggest? We also wonder about the Civic, although it is somewhat larger than we really need, would offer a more comfortable ride and would be one to consider? Although I understand that Honda has discontinued the 'Magic' seating arrangement in the latest Civic. We could of course look at something completely different from Honda? I gather that small SUVs are becoming increasingly popular? Another alternative would be to treat ourselves to a more upmarket option such as a small Mercedes or Audi. As this will most probably be our final car purchase we want to feel confident that we are making the correct choice - not easy with so many options. Your valuable and expert suggestions would therefore be very much appreciated.
JF, via email
The best current Jazz is the rare and no longer built 1.5i Sport 130 CVT-7. There may still be a few with dealers. Much better is the HR-V 1.5iTurbo 182 CVT-7 auto: /road-tests/honda/honda-hr-v-sport-2019-road-test/ (This retains the 'Magic' rear seat arrangement you like so much.) You don't need an Audi or a Mercedes. New Jazz including a Jazz hybrid and new Toyota Yaris including a new Yaris hybrid from next year.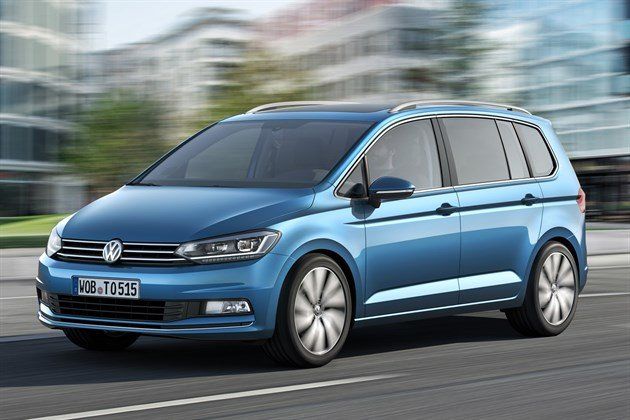 Touranasaurus wreck
In March I bought a 2015 VW Touran Sport TDI Bluemotion Tech from a non-VW dealer about two hours drive from our home. Almost immediately we had a problem with a flat battery and had to call out the RAC to get us going again. Despite leaving the car with the dealer three times for many weeks the intermittent fault has not shown itself to them. On the third RAC call-out we were told there was a drain of 1.9 amps, but by the time we had returned the car to the dealer it had cured itself. Currently the dealer has lent us a courtesy car but has now had our car for two weeks and seems no further forward with fixing it, despite claiming to have all the latest diagnostic equipment. Do you have any suggestions what might be causing this intermittent fault? Would we be in our rights to ask for our money back?

JH, via email
If he can't fix it you can theoretically reject it, but only for its current market value, not your 'money back'.  There has to be something wrong either with the battery or the alternator. I suspect that because it's an expensive stop/start battery (probably about £250) the dealer is reluctant to replace it.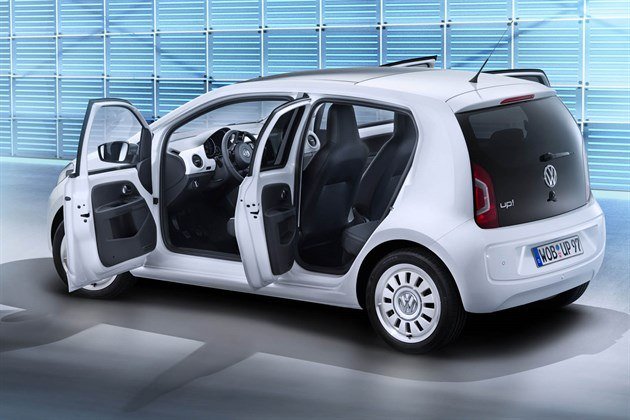 Man with a plan
I purchased a VW Up in July 2012 and it came with three years "free" servicing. This worked well for three years and I renewed the scheme, but for a monthly payment to EMAC of £16.74 spread over the next three years. This was also satisfactory. I declined to renew in 2018 as the monthly cost had doubled and the car then had had 59,879 miles. I now learn that the cam belt should have been renewed at 5 years in July 2017 or 60,000 miles, whichever was soonest. In July 2017 at 5 years the mileage was 50,458, and in July 2018 it was 59,879. I am now informed that the renewal of the cam belt was not part of the service agreement. But I was not told at all that it need to be replaced, irrespective of who paid for it. Please may I have your comments as I feel that I have been deceived by VW
SD, via email
This is why I don't recommend service plans. They only ever cover basic (and what I regard as inadequate) servicing. I have never ever heard of one that covers a timing belt change. Really, your car needs a timing belt, tensioner, waterpump and aux belt change. About £500 all told.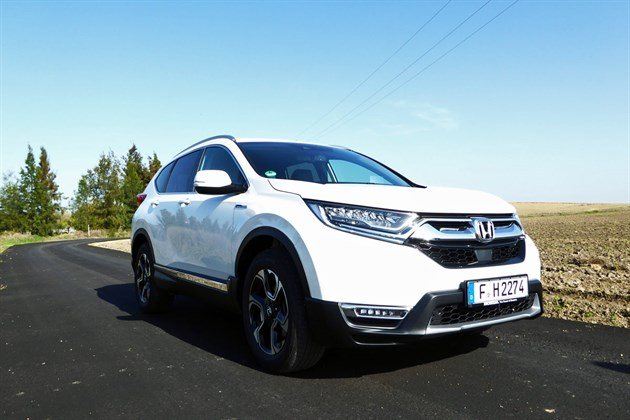 Flying hybrid 
I currently drive a BMW X5 3.0 M-Sport Diesel as my company car and have thoroughly enjoyed its comfort, performance and reliability.  I don't need such a big car next time around, so have narrowed my options down to a suitably spec'd BMW X3, a Jaguar F-Pace or a Land Rover Discovery Sport. We need a 4x4 for the winter months and there are tempted to buy "British" what model would you go for?

WM, Cumbria
A Discovery Sport and an F-Pace are built in Britain; an E-Pace is built in Austria. There has been trouble with Ingenium diesel engines in Discovery Sports driven short mileages. Probably better with petrol engines. One of the nicest smaller SUVs is the Volvo XC40 T5: /road-tests/volvo/volvo-xc40-t5-2018-road-test/ You could also consider a Honda CR-V hybrid: /road-tests/honda/honda-cr-v-hybrid-2019-road-test/ Or a Toyota RAV-4 hybrid: /road-tests/toyota/toyota-rav4-2019-road-test/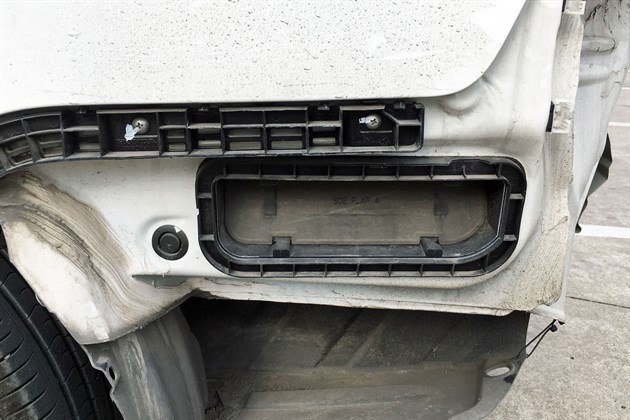 Splashing the cash
I have been getting quite a lot of water in the spare wheel recess on my 2013 Astra Tourer. It appears to happen after the car has been driven in heavy rain but not when it has been left stationery. Any advice would be much appreciated.
AS, via email
Likely to be splashing in via broken or rat chewed cabin vents that are situated between the lower sides of the load area (hidden behind the carpeting) and the bumper valence extensions.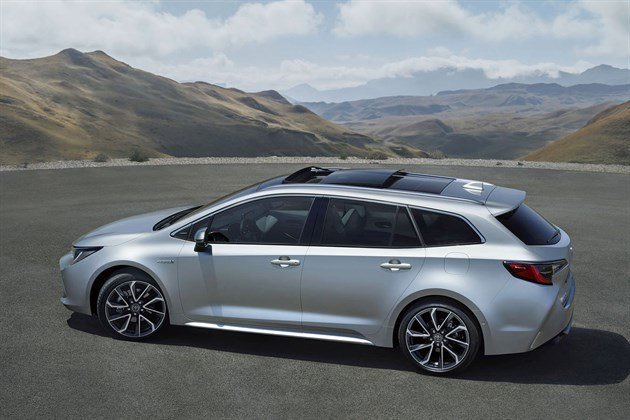 Hyber active
For the past 10 years I have owned a Toyota Prius and have no complaints about its design and performance, apart from finding the split rear window irritating. I now feel I should buy a new hybrid car, but would like a change from the Prius. Can you recommend a car with the following requirements? Automatic, 5-seater/5 door hybrid, reversing camera, warning bleeps, wing mirror retraction when parking, blind spot warnings on side mirrors, cruise control, inbuilt sat nav, radio and CD player, air con, inside boot control switch, preferably low boot opening so dogs can jump in and out.  At present I pay no road tax on my car so would like that to continue.
KM, via email
I guess the new Corolla 2.0 litre Touring Sport hybrid, as tested by Mark here: /road-tests/toyota/toyota-corolla-2019-road-test/ I'd also consider a Lexus UX hybrid. And we're just about to test the new, more powerful Toyota C-HR hybrid.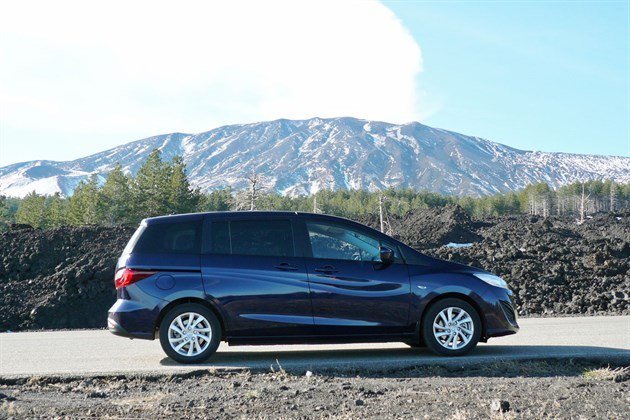 Moving the family back
I am considering a job offer that would bring my family back to the UK. We are currently in the US, and drive a 2016 Ford Expedition EL. There is nothing in a that size, but what would you recommend?  I have a teenager, and two adult children still at home. I learned to drive in the UK a stick, but haven't been able to find one in the US. I prefer a manual, but it isn't a requirement. Looking for something to seat 5, plus occasionally a small lap dog, and typical accoutrements for a family outing. Most trips will only be 4 people so if the 5th person is cramped that is a compromise I am willing to make. I would like to make an outright purchase of a used vehicle for around £4,000-£5,000, and drive it for 2-3 years before considering a new vehicle. Am I completely crazy, or are there suggestions in my price range?
NC, via email
If you can find a good Ford S-Max with a 2.0 litre petrol engine within budget, that would make a lot of sense: /carbycar/ford/s-max-2006/ It will probably be 2007 - 2009 to fall within budget. Other possibilities are a Toyota Verso petrol: /carbycar/toyota/verso-2009/ Mazda 5 petrol (photo): /carbycar/mazda/5-2005/ and /carbycar/mazda/5-2010/ KIA Carens: /carbycar/kia/carens-2006/ Honda FR-V Petrol: /carbycar/honda/fr-v-2004/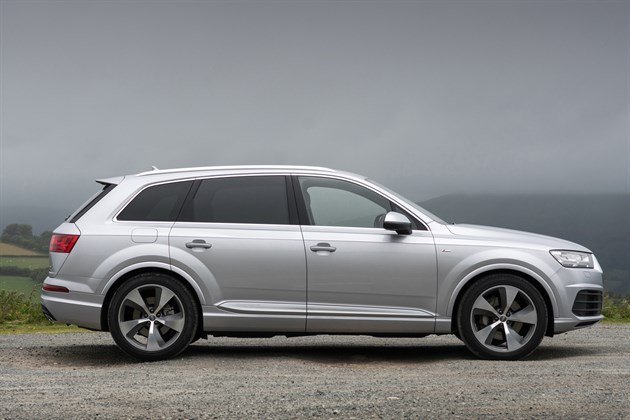 Braking bad 
I purchased my Audi Q7 Black Edition in July 2017, when it was around 6 months old. I've been really happy with it, apart from the squeaky brakes. They first started sounding off a couple of months after purchasing. I took it into my local Audi dealer and I was told it was just dirt from the road getting into the brakes and, sure enough, after they cleaned it out, the noise stopped. But in a couple of days it was back again, as bad as ever. The squeaking is so loud I can't drive with the windows open. I took the car in again and they essentially shrugged and repeated what they'd said before. Is this something that I need to live with? This is the most expensive car I've ever bought, and I've never had this issue with any of my previous cars.
AW, via email
You probably need to brake a bit harder from time to time (when safe to do so, on a clear road with nothing behind). That will help to clear overnight corrosion from the brake discs.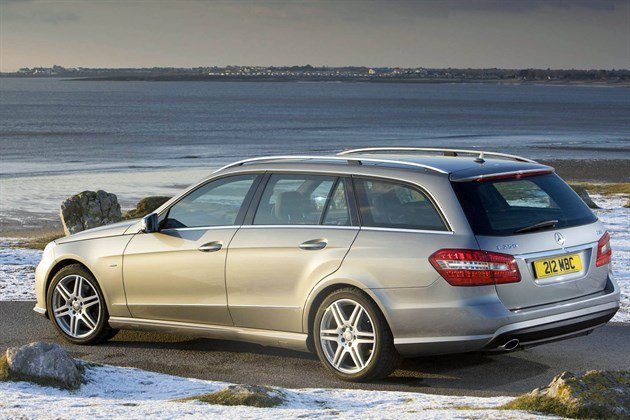 Labour intense 
My 2012 Mercedes E250 diesel had a corroded Air Conditioning Condenser and HP Hose replaced, but, whilst re-gassing and checking functions, the Heat Exchanger gave way and needs replacing. A specialist A/C dealer confirms this and indicates that it will take approximately 13 hours to fit. The A/C dealer says that he has had a number of such problems with this age Mercedes. Is this a manufacturing problem to which Mercedes should contribute? 
JS, via email
I'll note that in carbycar. Replacing a heater or a/c matrix behind the dash of a car is always a long and tedious job, best done by someone out in the country with low overheads and low labour charges and definitely not best done by a Mercedes dealer charging £175 + VAT an hour. Unfortunately, the car is more than 6 years old so neither the supplier not Mercedes Benz has any legal liability. It's possible that some goodwill may be forthcoming, but I doubt enough to offset the MB labour charges, so I'd stick with your a/c specialist.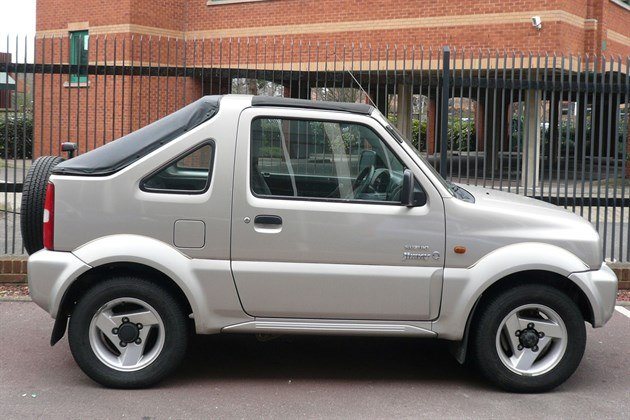 Jimny fix it
My wife has a 2000W Suzuki Jimny which she has had since new.  It's in excellent condition with just 48,000 miles on the clock.  Oil and filter is changed annually and apart from a new clutch, no other major repairs/maintenance has ever been done to it.  My wife loves her Jimny and has no intentions of changing it; so – is there any maintenance/replacement/service etc. that should now be done to ensure another carefree 48,000?  And before a catastrophic mechanical failure.
PT, via email
Lots of attention to rustproofing because that's the main thing that kills older Jimnys. It does have a timing belt rather than a chain and we recommend changing timing belt, tensioner, waterpump and aux belt every 5 years or 60,000 miles whichever comes first. If you're prepared to spend the money, as well as an engine oil and filter change it would be a good idea to change the oil in the gearbox, transfer case and back axle and, of course, the brake fluid.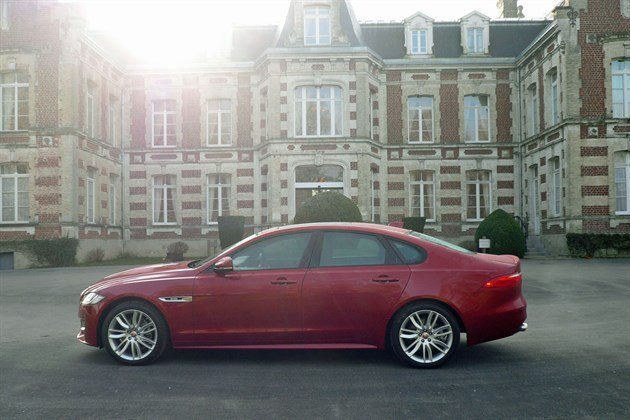 Paddy Hash down
I purchased a Jaguar XF 2 litre petrol in October 2017: a brand-new car, built to order. This is the  third XF I have owned since 2010. I took the car to my local dealer at the beginning of this month in response to a Recall Notice relating to emission standards. While in the garage the dealer undertook a "visual health check" on the car and informed me the rear pads and discs required replacing as pad wear was down to 3mm and the discs were pitted, whereas the front discs were okay with 10mm remaining on the pads. They quoted a price of £571.68 to do the work. I queered this at the time as the car is under warranty and has only done 11,400 miles since new. The Service Adviser told me both discs and pads were wearing parts and thus not covered under the warranty. For a Jaguar that is less than 2 years old and with only 11,400 miles I question whether this is reasonable? My two earlier Jaguars both did over 60,000 miles and the rear discs on one of these (a 3-litre diesel) were replaced at about 25,000 miles and less than 2 years old under warranty. It seems as if  have Jaguar lowered its standards and I wonder if I can expect a recurrence of disc replacements at similar intervals in the future, or do you think this could be a one off? I spoke to the Dealer I purchased the car from, asking for his advice re warranty etc. He was non-committal, but did think it was a bit unusual. He told me to speak to the Jaguar "Customer Relations Department" who may have a different view. I'm waiting for a reply. If there is anything you can do to assist or comment on I would appreciate it
LH, Stockport
If there is no fault with the electromechanical parking brake system, the reason might be your reduced mileage that has led to fewer brakings and lower speed brakings. Brake discs suffer surface rust all the time a car is left standing. This gets cleaned off in use, particularly in heavy use, but the more the car is left for days on and the more it is lightly braked rather than braked hard from speed, the less chance the pads get to clean the surface corrosion off the discs and the more likely it is to eat into them. Still worth tackling Jaguar Customer Relations about the eletromechanical parking brake, though in case that is faulty.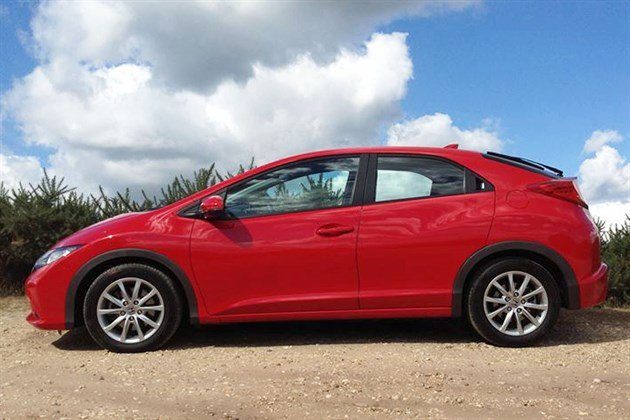 Compressed air
I own a 10-year old Honda Civic 1,800cc SI I-VTEC with 102,000 miles on the clock. The car runs like a dream, returns 44.4 mpg and I was hoping to keep it for another year or so. However, the air conditioning has packed up and Honda has said it requires a new compressor at a cost of £600. Is this reasonable? Or would I be better off going to an independent garage? With an eye to the future I have been looking at a replacement Civic and would ideally like another 1,800cc SI. However, I've not seen any on the forecourt and the salesman keeps trying to sell me a 1,000cc turbo which he says produces the same output? I am reasonably vehicle savvy, but this does not sound to me as a like for like exchange and I would welcome your views and advice please?

PM, via email
There is a chance that all that is wrong with your compressor is it's electromagnetic clutch that should cost about £100 to replace. Try one of the a/c specialists here: /faq/air-conditioning/ The Civic 1.8iVTEC was an excellent, fuel efficient, reliable engine, but the 1.0 turbo is lower emission, which is why Honda switched to it. If sticking with a Civic, best to go for the 182HP 1.5iVTEC turbo, or an HR-V Sport with the 182HP 1.5iVTEC turbo.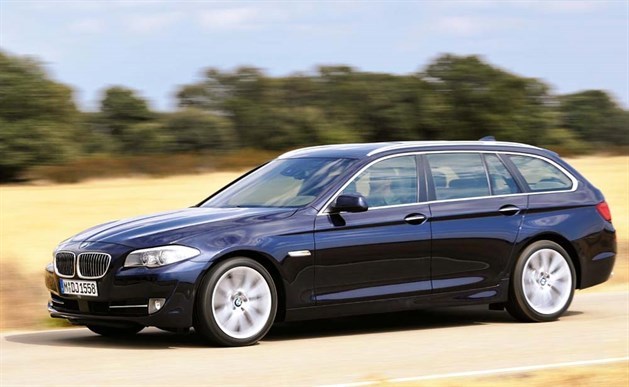 Tour de force
I have a 9-year old BMW 520d Touring, which has done 150,000 miles. It runs well and has to date been trouble-free. It is very functional, carrying 2 sets of golf bags and trollies and / or the grandchildren's bikes, etc. I have it serviced every year. I am reluctant to part with it, but appreciate its age. What imminent  problems might I expect and should I be giving serious thought to replacing it.
RH, Clitheroe
This will have the N47 diesel engine and you could be in for some trouble with the timing chain which is (unusually) located at the back of the engine rather than the front. Also with the rear air suspension airbags. More: /carbycar/bmw/5-series-f10-2010/ and /carbycar/bmw/5-series-touring-f11-2010/
Click back to Honest John's Motoring Agonies 16-11-2018 Part 1 
Comments
Author

Honest John
Latest