Honest John's Motoring Agony Column 09-11-2019 Part 2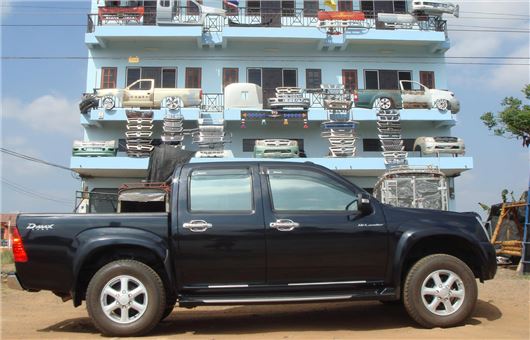 Published 07 November 2019
In Honest John's Motoring Agony Column 09-11-2019 Part 2, we look into hauling horses, curing hiccoughs, sitting comfortably, taxable mistakes and much, much more.
Click back to Honest John's Motoring Agonies 09-11-2019 Part 1
Car before the horse 
We are looking to change the 4x4 that my wife uses for hauling her two big horses to shows. We currently run a Mitsubishi Shogun Sport which unfortunately struggles when both horses are being trailered together. Over the years, besides the Shogun Sport, we've had a Series 3 Landrover, a Mk 1 Discovery and an original LWB Mitsubishi Shogun, and I have to say that the Discovery was the most pleasurable to drive. What would you recommend, given our budget of £10,000? Do we have to buy another Discovery with its poor reliability to be able to comfortably transport the horses around?
CA, Chard, Somerset   
No, get a pick-up. Most are rated to tow 3,500kg. Buying used, I personally favour an Isuzu D-Max/Rodeo with the 2.5 or 3.0 litre 4-cylinder I-TEC chain-cam engine and manual transmission. I've bought a few of these in Thailand.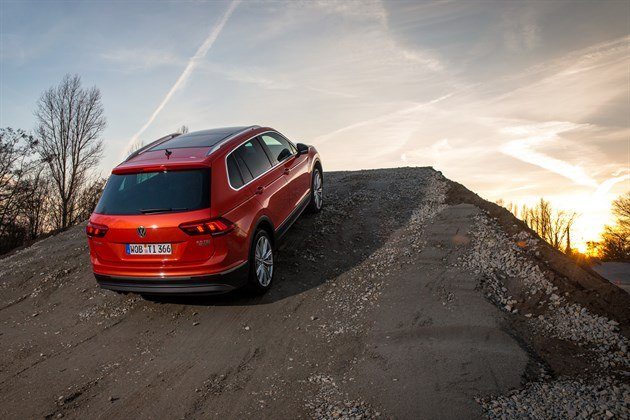 Roo the day
I bought a new VW Tiguan with a 1.5TSI engine from a VW dealer on 10 July 2019 and found it pulled unevenly (kangarooing) from a cold start. They gave the car a software update on 26 July 2019, but it does not seem to have resolved the issue. Included in the cost were all the usual extra charges with a new car and I traded in my old Tiguan, which has since been sold by the dealer. What are my rights? Am I entitled to reject the car? What costs should they refund? If possible I would like to exchange the car for another Tiguan but with a different engine, possibly reverting to the 2.0 TDI.
JM, via email
This was a common but by no means universal fault with the 1.5TSI in all VAG models, mitigated by the DQ381 7-speed wet clutch DSG where fitted and eliminated by the 48-volt mild hybrid system in the Audi Q3 35TSI Sportback. I had been recommending owners to run them on superunleaded (which all new petrol engines are optimised to run on to get them through WLTP and RDE1 emissions tests). But VAG came up with another software patch to fix the problem in September so the dealer can sort out your car.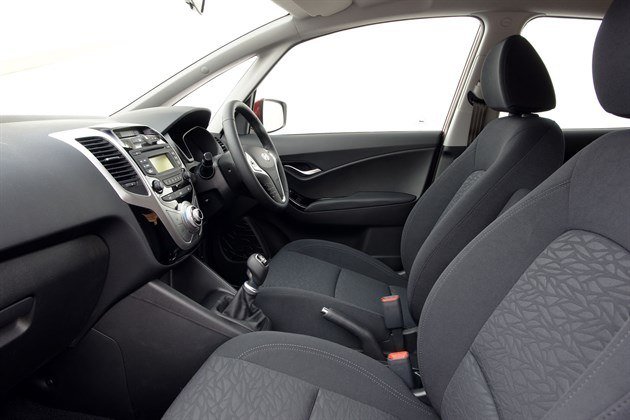 Bums on seats
I see there have been several comments from you recently in Saturday Telegraphs, to readers' enquiries regarding the KIA Venga v/s the Hyundai ix20. We recently bought an ix20 in place of our beloved Mitsubishi Space Star that had to be written off. We had tried a Venga first, but chose the ix20 as better suited to our needs. In particular, the ix20 has a far better driving seat than the Venga: thicker upholstery padding, and especially the fact that the seat dimension, front to back on the part where you sit, are about an inch to an inch and a half deeper front to back than the Venga front seat. This gives better support under your thighs, and thus reduces the likelihood of back pain and knee pain on longer runs. We have the automatic petrol version, which is rather thirsty even allowing for it being automatic. We cannot get more than 35mpg on a long run, and about 31mpg on local lanes, which is disappointing. View to the rear at each side via the rear side windows is restricted, as with most smaller cars these days, by the rising side body and rear door shell. Other than that, very happy, but still find it inferior to the old Space Star in many ways.

IB, via email
Hyundai and KIA are the same company, so I wondered how that could be. It turns out that the ix20 was built at Nosovice, Czech Republic, whereas the Venga was built across the border at Zilina in Slovakia. Production of both cars has now ended due to the age of the model and the difficulty of getting them through RDE1 testing, compulsory from September 2019.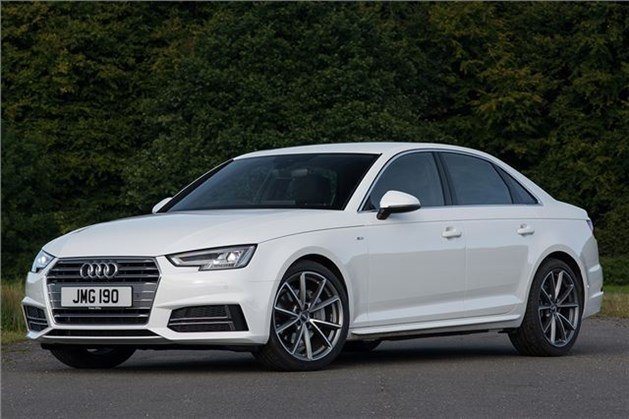 Won't emit a mistake
On 17/11/2017 I purchased an Audi A4 quattro S line 2.0TDI. The car was advertised as having CO2 emissions of 114g/km and I was informed by email that the road tax would be £30 a year because the vehicle was registered on 31/03/2017, before the change. After the first year I have received an annual VED renewal stating the emissions for the car are 121g/km and so the VED jumped to £120. Neither the Audi dealer or Audi UK. have shown any interest in helping me to resolve their salesman's mistake. I have also tried to clarify it with the DVLA but was told I would need a company headed letter from Audi confirming the vehicle specs and emissions and they would then seek to change my registration document and road excise fee accordingly. However, Audi would not provide this information. I lodged a complaint with the Motor Ombudsman on 01/10/2018 and at the start of the year I contacted them for an update and was told that the garage was not responding to them and so they were going to pass this on to the compliance team to progress. Today after speaking with them I'm told it's still with the compliance team who are still trying to engage with Audi UK. I don't understand why a decision can't be reached, despite having all of the evidence via email that proves the Audi salesman made a mistake when advising me, and also they listed the vehicle incorrectly for sale online. Are there anymore avenues I can visit before taking legal action?
SK, via email
The TDI 190 quattro s-line s-tronic is listed at 114g/km. And the TDI 190 quattro Black Edition s-tronic listed at 121g/km. The Motor Ombudsman has no legal power. All it can do is enforce the SMMT's Code of Practice on dealers who are members. Assuming your A4 isn't a Black Edition, a mistake has been made in the registration of the car which is currently costing you £90 a year. Send a letter to the dealer principal of the dealership that sold you the car demanding that he either resolves this issue or refunds you the £900 extra you will have to pay in VED over the next 10 years. Give him 14 days, otherwise you will use Moneyclaim online. Send your letter by Post Office Special Delivery, keep a copy, staple the certificate of posting and certificate of delivery to the copy to make it a "matter of record" and show the arbitrators that you attempted to resolve the matter "reasonably" without involving them.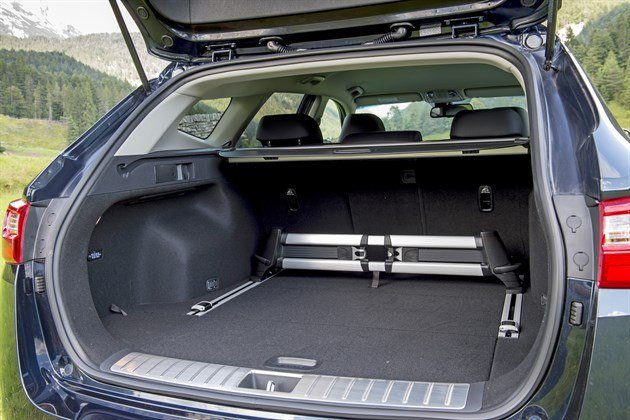 Animals and children
I have an 11-year old Ford Mondeo Titanium X automatic 2.3 litre estate with 110,000 miles. It has one or two minor electrical problems but otherwise is still a pleasure to drive. I got it at 1 year old. My wife finds it too large, but my only real criticism of it is its fuel consumption. I don't really want to part with it but know sooner or later it will have to go. My problem is what to get in its place. I need an estate for dog room, space for 2 greyhounds and 2 grandchildren occasionally. I am not a fan of SUVs. I'm thinking of a self-charging hybrid and have thought about the Toyota Auris but wonder if I will find it boring after the Mondeo's performance. Have you any suggestions? I'm thinking £20,000 or so.
MB, via email
You'll get a used Auris Touring Sport hybrid for £20k, but it's not very inspiring. You might find a used KIA Optima PHEV estate for £20k (photo). I don't think you'll get a VW Passat GTE estate for £20k, but you might.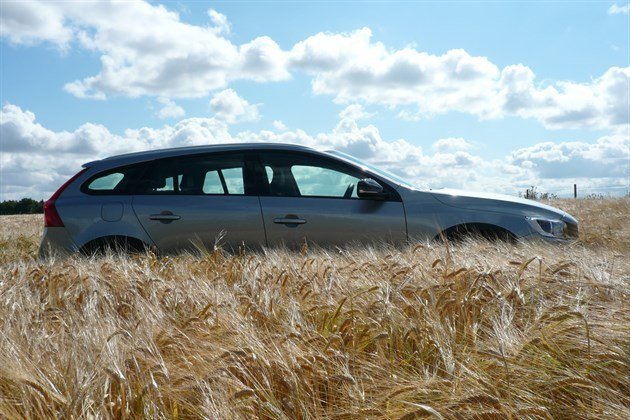 Burning question
An article appears to show the most likely cause of diesel inlet manifold fires in Volvos being EGR related and the gunge building up in inlet manifolds is combustible due to glycol content from the EGR cooler. Remarkably similar to the problem with BMWs. Build-up in Volvo manifolds is so great as to require multiple replacements. Only combustible substances passing through or deposited in a manifold can cause a fire. Air is not combustible on its own.
JD, via email
We entered in the relevant entries in http://www/honestjon.co.uk/carbycar: 22-7-2019: Volvo recalled 70,000 S60, S80, S90 saloons, V40, V60, V70, V90 estates and XC60 and XC90 models sold in the UK from 2014 to 2018 fitted with 2.0 litre diesel engines. (See carbycar V60 good/bad 12-2-2006 and 13-7-2019). Apparently, the recall affects 500,000 Volvos worldwide. In a statement explaining why the recall was announced, Volvo said internal investigations "have identified that in very rare cases, the plastic engine intake manifold may melt and deform" causing a risk of fire. It also said that in "the most extreme cases" there is the possibility "that a localised engine bay fire may occur", though there have been no reports of injuries. Volvo will contact affected customers who will be asked to visit their local dealership for immediate work to fix the problem. Volvo has stated that the company will fix the faulty vehicles as quickly possible and that customers will not be charged for any costs related to the repair.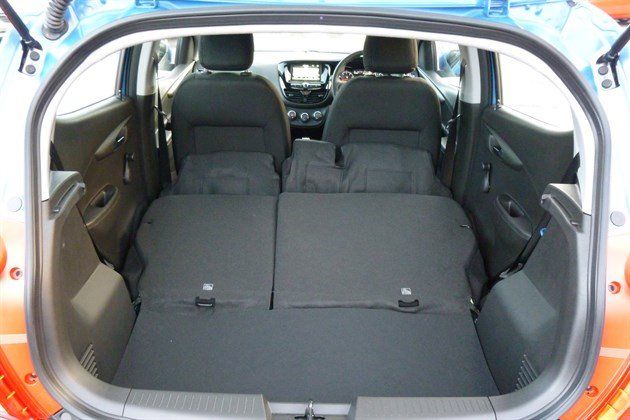 Narrow minded
My wife and I are both in our 80s and our only off-road parking is in our narrow 1970s garage. We currently own a Skoda Fabia Estate, but my wife has difficulty in backing it out of the garage, so we are looking for something narrower: either a KIA Picanto automatic or a Vauxhall Viva automatic. We accept less warranty for the Vauxhall against up to 7 years for the KIA but the Viva has a much bigger load area (fold and tumble against the KIA's fold only) but would welcome your views on the comparative merits of the two cars, particularly the reliability of the automatic gearboxes.
DN, Manningtree
Forget the Viva auto because it's a dreadful automated manual. And, though the rear seats double-fold, to allow for this the front seats have to be pushed so far forward there is little space left for the driver: /road-tests/vauxhall/vauxhall-viva-rocks-2017-road-test/ The KIA Picanto is a much better car altogether, until very recently with a proper 4-speed torque converter automatic transmission: /road-tests/kia/kia-picanto-2017-road-test/ The Hyundai i10 is virtually the same thing.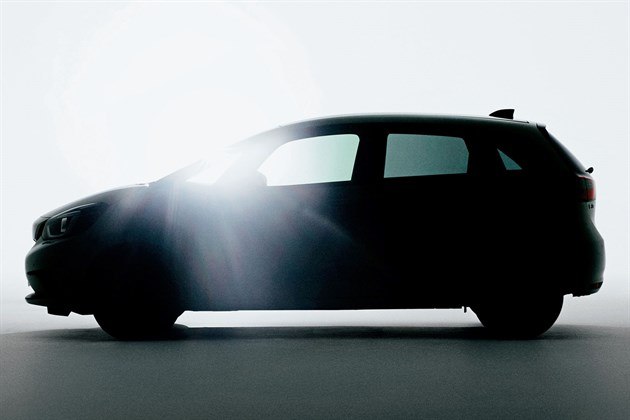 Insight information
We have run our Honda Insight for ten years and have been and are perfectly happy with it. However, a couple of replacement tyres are needed and the hybrid battery is out of guarantee, so I am wondering what other expenses might be on the horizon that might make it worthwhile considering a replacement. It has around 60k on the clock, averaging 6k a year. Most journeys are local: up to 50 miles radius, but with an occasional 100+ trip. We like Honda, having previously had Accords, but the Insight is no longer available in the UK and the only hybrid on offer at the moment is an SUV with the small all-electric Honda E due next year. I would appreciate your advice, firstly on the wisdom of sticking with what we have (I am not looking to spend money for the sake of it), or, if we do decide to change, what other models you might suggest. ('We' are both in our eighties.)
AN, via email
Honda offers the CR-V with its clever i-MMD hybrid system, explained here: /road-tests/honda/honda-cr-v-hybrid-2019-road-test/ There will be a new Jazz at the beginning of next year also with the i-MMD system and possibly (but not definitely) an HR-V i-MMD. There is also a new Toyota Yaris hybrid on the way. Generally, Toyota's self-charging hybrid systems have proven to be the most robust, with Prius taxis reaching 400,000 miles with little trouble and very low maintenance costs, largely due to their planetary epicyclic CVT transmissions. I have just driven 650 miles in the new Toyota Camry hybrid (a big car) and averaged 54.7mpg.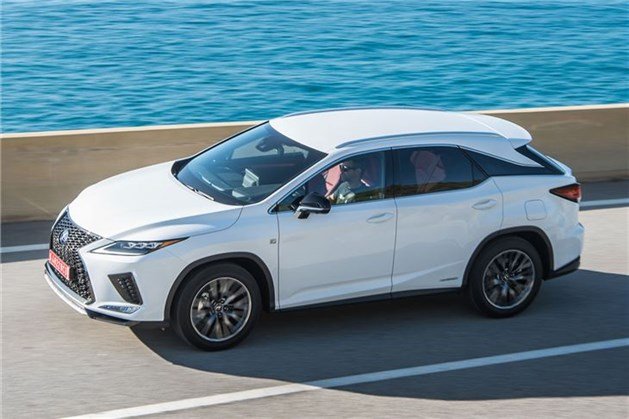 Haul of residence
I have noticed you do not rate Jaguar/Land Rover diesel engines so would you think the petrol engines would be good enough, even if uneconomical, for towing an 1,800kg caravan? Alternatively, would you recommend a diesel or hybrid 4x4 SUV for towing preferably with space for, or supplied with a full-sized spare wheel (space savers not recommended for towing).
DR, Kirk Deighton
To pull 1,800kg strongly you need the 700Nm Ford 3.0 V6 diesel in any JLR SUV that comes with it, otherwise the supercharged 450Nm V6 petrol. /road-tests/jaguar/jaguar-f-pace-2016-road-test/? Fewer problems are now being reported with the 2.0 litre Ingenium diesel engines. The Lexus RX 450h hybrid is rated to tow 2,000kg: /road-tests/lexus/lexus-rx-450h-2019-road-test/?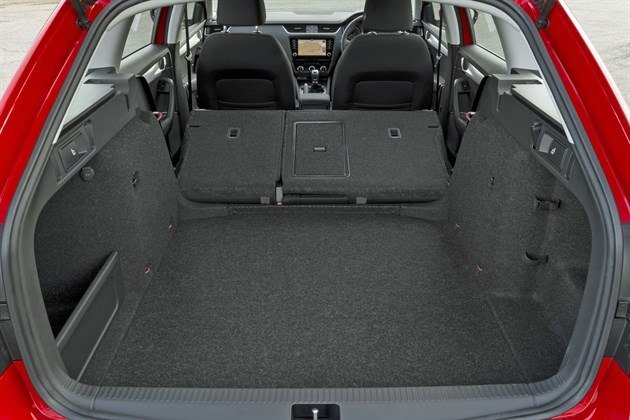 In denial
We are intending to buy an Octavia 1.5 TSI automatic estate. We have been informed by Skoda that it comes with the DQ200 7-speed dry clutch DSG. Having read many reports in your column about problems with this gearbox, we brought up the subject of this unit's reliability with the dealer. He said that he has never heard of any problems with this gearbox; nor had his technicians. Our question is: has VAG ever responded to any of the matters raised in your column about the reliability of this gearbox? Has Skoda ever come out and defended their gearbox?
RH, via email
This Skoda dealer was either born yesterday or is lying through his teeth. Otherwise how could I have recorded as many complaint as I have of this transmission in the Skoda Octavia alone, never mind the dozens of other VAG cars to which it is fitted? /carbycar/skoda/octavia-2013/good/ and /carbycar/skoda/octavia-2004/good/ Demand that the dealer gives you a written and public notary witnessed assurance that he has never heard of any problems with the DQ200 and that he includes a completely unconditional, properly insured 7-year warranty against any fault with it. Otherwise walk away and buy a KIA Ceed that, though it also comes with a 7-DCT transmission (a reliable one) is covered by a 7-year manufacturer warranty.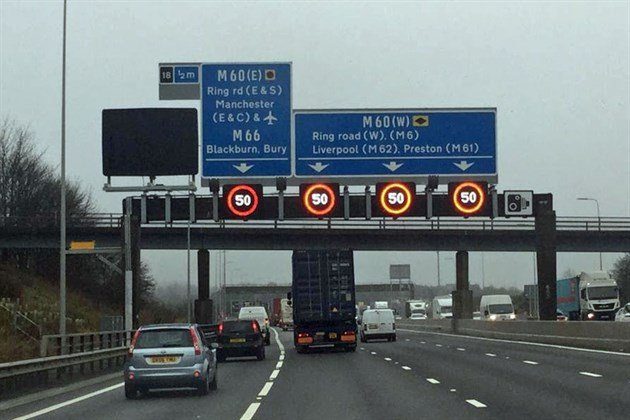 Out smarted
I don't like Motorways anyway but, while they are building them, why do they put in 20 miles of roadworks at a time? Why don't they do 5-mile sections and then open that before doing the next 5 miles? I've just been on holiday from Leicester to Southsea. There were 20 miles of upgrading to smart motorways on the M1 and 14 miles on the M27. Ridiculous how long you get delayed for. And hardly anyone actually working, just the occasional digger or something moving.
RO, via email
I came down the M1 last night through 20 miles of 50 limit (because it was quicker than the diversion around the roadworks on the A1 in Bedfordshire). No problem. Still did my 300-mile run in 5 hours 15 minutes. If you time a journey well, it's surprising how much more quickly and smoothly you can get it over with.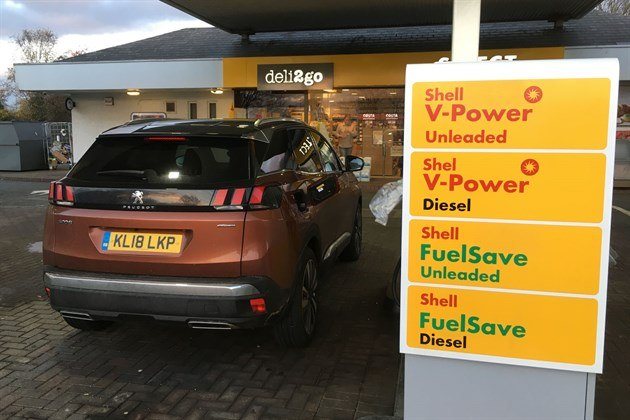 A life less ordinary
I read a week or so ago about using different grades of fuel for certain cars and SUVs. I have a November 2018 BMW X3 2.0 litre diesel. This is my first diesel and I always use supermarket (usually Asda) to fill up. Can there really be any difference in using Shell or BP higher grade fuels?
NB, via email
Yes. Another reader who wrote today is facing a £2,000 bill for four new injectors in his 4-year old X3 2.0 diesel because he's been using cheap diesel and because his BMW extended warranty does not cover injectors. If you want your engine to run well and economically with low emissions and don't want to face a £2,000 bill for replacing the injectors, run it on superdiesel, like CB of Altrincham in the first email in Part 1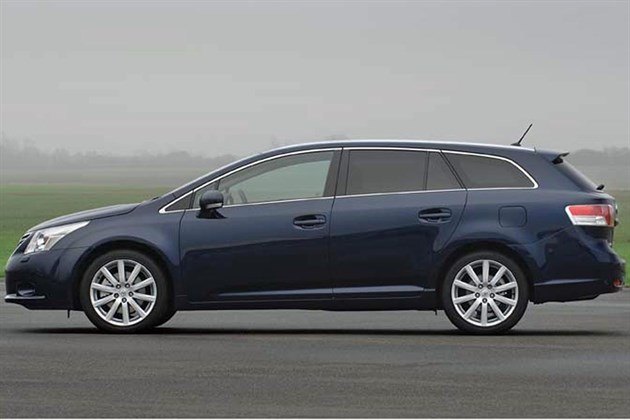 Fuming mad
I have a 9-year old Toyota Avensis Tourer 1.8 petrol automatic, bought 6 years ago on your advice - and many thanks for that as it's been the best and most reliable car I've ever owned. However recently on longer trips I've noticed that the car smells of fumes or, more accurately, I get an unpleasant taste on my tongue and lips that persists. I have replaced the large cabin filter behind the glove box that, despite having the car serviced by Toyota, did not look as if it has ever been changed. I have also got my local garage to check the exhaust system in case of a leak but they could find nothing wrong. The car is due its annual service soon but I would be grateful if you could give me any ideas as to what could be causing the first problem I have had with this car.
BH, via email
It might be a blocked fuel tank breather. Fuel tanks have to breathe to allow the fuel inside them to be pumped to the engine, but environmental rulings insist on a charcoal filter in the breather. Eventually these can get choked and as a result fuel fumes can seep into the car.
Click back to Honest John's Motoring Agonies 09-11-2019 Part 1
Comments
Author

Honest John
Latest