Honest John's Motoring Agony Column 09-11-2019 Part 1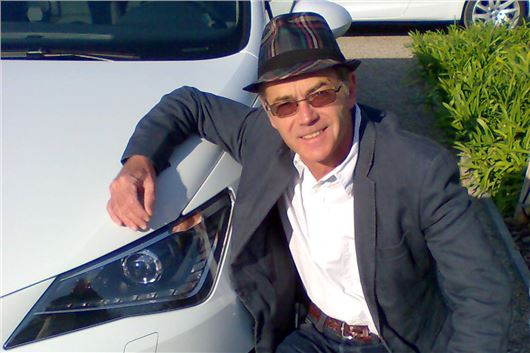 Published 07 November 2019
This week's crankshaftings covers starship mileage, hard tyres, grumbling gearboxes, clapped out clutches and in Part 2, we look into hauling horses, curing hiccoughs, sitting comfortably, taxable mistakes and much, much more.
As usual, emails to Honest John should be addressed to: letters@honestjohn.co.uk  Please try to keep them as short as possible.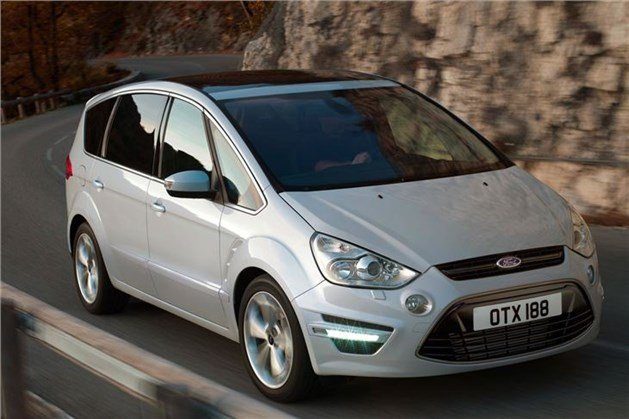 Super charged 
Having read several answers you have given regarding which fuel to use. My 2010 Ford S-Max 2.0TDI  had always had standard Shell diesel. Two years ago I started putting only Shell V-Power in. On a decent journey i.e. 80 to 400 miles I get an improvement of between 5-6 mpg. Also that old Diesel engine smell I used to get after parking has gone. It's just had a 293k mile service, uses no oil between services and still has the original clutch. The only major work has been a new water pump at around 260k. Great car, will keep it until something stupidly expensive happens.

CB, Altrincham
Fantastic. Many thanks for the endorsement. Be sure to get the Shell Go + App for your Smartphone so you can benefit from significant discounts.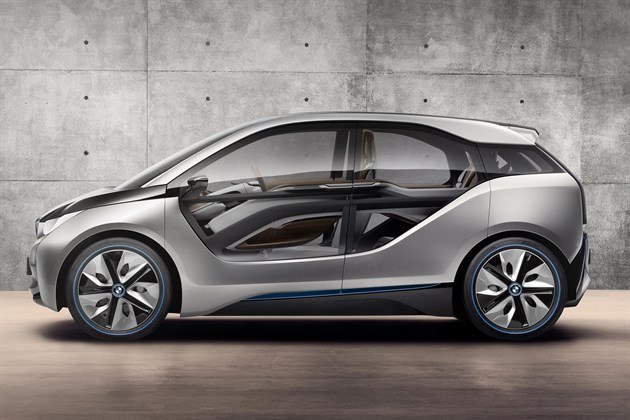 Tyre circumstances
My BMW i3 with Range Extender needs new rear tyres. The originals are Bridgestone 175/60 R19. I want all-season tyres, as I'm told the regenerative braking can cause stability issues in the winter. A tyre that would improve the car's harsh ride and reduce road noise would also be good. What would you suggest?
JT, via email
This is a very specific low rolling resistance tyre in an odd size and, as far as I can tell, you're stuck with Bridgestone Ecopia: See Blackcircles Ecopia Anything else will detrimentally affect the electric range as well as the fuel economy of the car when range extended.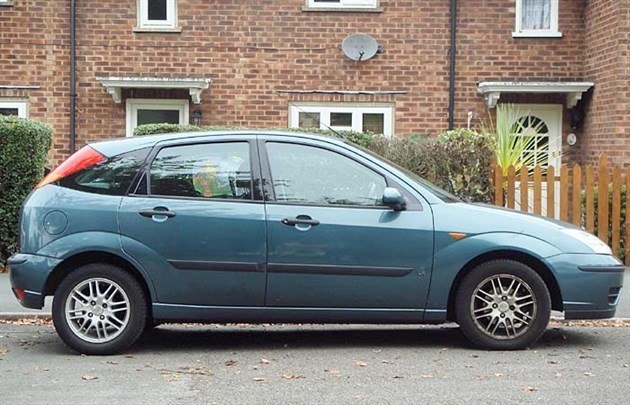 Trouble with Ghias
We have a 2002 Ford Focus 2.0 Ghia automatic that we bought in 2005 when it had 27,000 miles on the clock. It has now travelled 93,000 miles and has the original exhaust and alternator. It has recently developed a grinding noise that gets louder with acceleration. It has been very reliable with few repairs needed beyond the annual service and remains so, still delivering good performance at the legal motorway speed. However I am concerned about the grinding noise. Do you have any idea where the noise may be coming from and whether something needs fixing?
AT, via email
The 2000-2004 Focus came with a 2.0L 8-valve SOHC engine or 2.0L Zetec 16-valve DOHC. Both have a timing belt that needs to be replaced at 5 years or 60,000 miles whichever cpmes first. The grinding is possibly the transmission. Possibly the diff. Possibly the waterpump, though I don't think that would have lasted long once the grinding started. If you think it could be the transmission or final drive, try a member of http://www.fedauto.co.uk /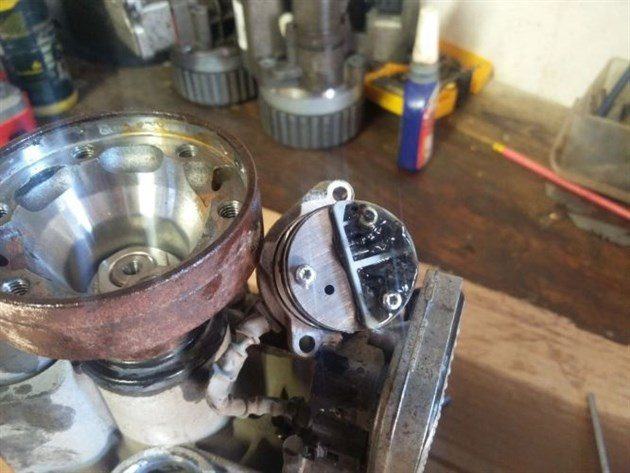 Difference of a pinion
Is it possible to change the oil in the Haldex unit of a Land Rover Freelander 2?
DB, via email
It's not merely possible, it's essential. On 4WD Freelander IIs, it is necessary to service the Haldex centre clutch, replacing service filter, cleaning fixed filter and refilling with clean oil every 3 years or 36k miles.  Bell Engineering in Shropshire will do it for £130 + VAT. More at http://www.freel2.com / More:  /carbycar/land-rover/freelander-2-2006/good/
The Honest Truth
To read our press it would appear that German-made cars with Diesel engines are acceptable, but British-made cars with Diesel engines are not. The press as usual make news of our problems and tells us how much JLR is suffering. What is the truth of all of this? Or are European makers suffering as well?

JS, Solihull
Check the good/bad sections for every model in http://www.honestjohn.co.uk/carbycar and you will see that German makes and models generate the highest number of complaints. VW Golfs feature strongly, yet Brits still convince themselves that they are buying German quality.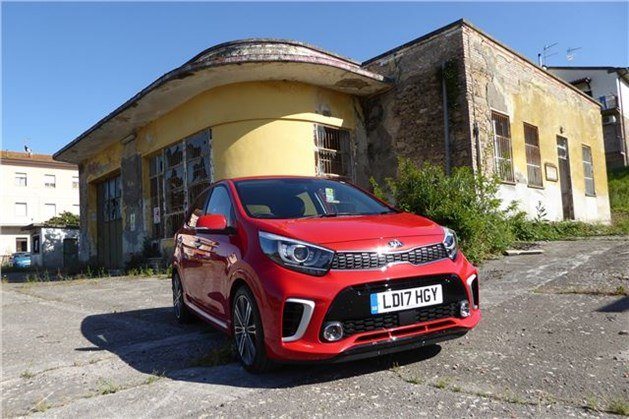 Sweet seventeen
My soon to be 18 grand-daughter has just past her test and she is taking a year out before university. She lives in a rural area and needs a car to travel to her job, meaning a 10 miles a day round-trip 3/4 days a week. We would welcome your suggestions as to a suitable small petrol engined car, i.e. KIA, Honda, Renault, Citroen,  say 2 years old. Are there any notable engine/transmission issues? Would a RAC inspection be of use? What octane rating of fuel should she use? And, from a dealer, what price bracket would it be in? (This is my part.)
IM, via email
KIA Picanto 1.0 3-cylinder with balance of 7-year warranty. By far her best bet: /road-tests/kia/kia-picanto-2017-road-test/ And /carbycar/kia/picanto-2017/ Buying from a franchised dealer you are well protected. Use 97-99RON Superunleaded. Pay from about £7,000.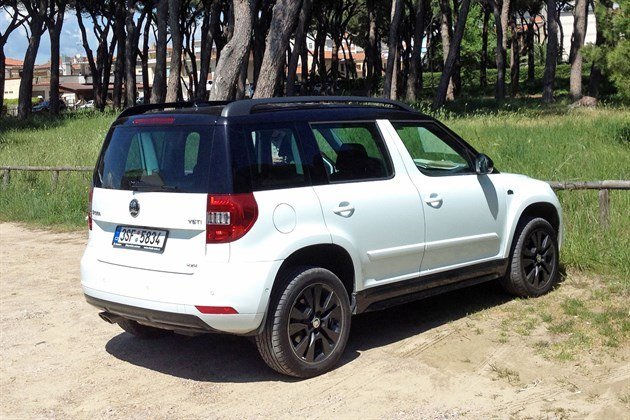 Sealing facts
I have a Skoda Yeti Outdoor SE 1.2 TSI DSG first registered  October 2015, which I bought in August 2017. You are frequently less than complimentary about the 7-speed DSG gearbox, so at 36,000 miles when it was approaching its four-year major service I spoke to the Skoda dealer from whom I bought the car and raised the question of the gearbox oil change. The Service Desk said they would check and came back and advised that my vehicle had a "sealed unit" and therefore did not require an oil change. I accepted this and had the service completed but your further comments on the subject have made me concerned that I may be approaching the point when problems may arise. Should I be concerned?
BC, Pershore
The DQ200, introduced in 2007, was originally designed to be sealed for life and was filled with long-lasting synthetic oil. By 2012 this synthetic oil was found to become conductive when very hot, knocking out the mechatronics that control the gearchanges. Existing DQ200s were recalled and refilled with mineral oil instead of synthetic. New DQ200s were filled with mineral oil from the start. The trouble is, mineral oil might last maybe 4 or 5 years, but will not last the 7-year design life of the transmission. There's not a lot of oil in there and it can be changed using the drain plug and a syringe. Your Skoda dealer is merely sticking by the book. The stupid book.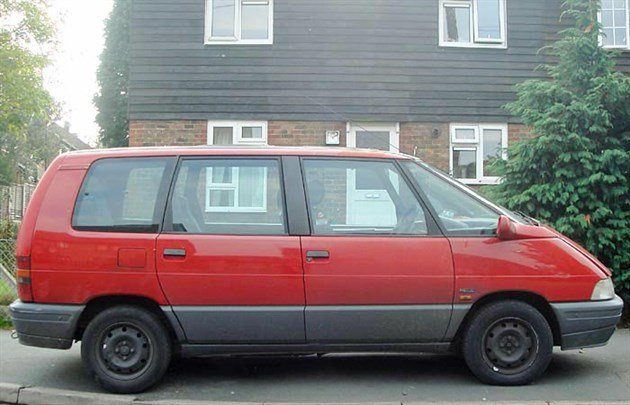 Rack and ruin
I'm at my wits end and my last port of call is you. Maybe I should have contacted you first. The steering rack of my 1991J Renault Espace is leaking copious amounts of fluid after replacing it.
LT, via email
The rack might be u/s. Or the problem may merely be worn out end seals on a 2nd hand replacement rack. So it's either a matter of finding a power steering specialist who can recondition the rack, or one of finding another 2nd hand spare steering rack. If you Google <Power steering rack for J reg Renault Espace> quite a few come up.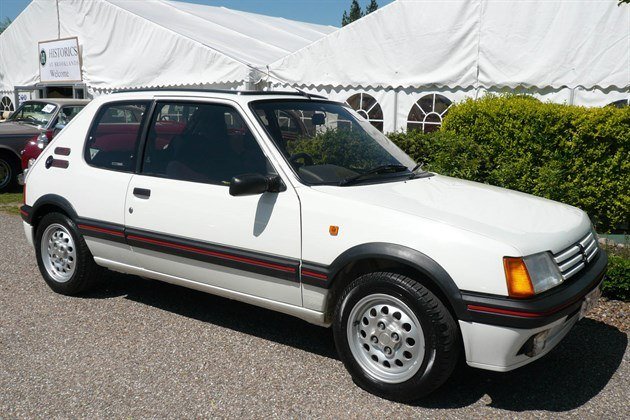 Suspension of disbelief
Your recent mention of the Peugeot 205 reminded me of one I had, and prompts me to ask you something I have always wondered about since. Mine was a very modest 1990 1.8 diesel but, even so, had excellent ride and handling (its party piece was to pass over speed cushions at 30mph - quite legally - almost as though they weren't there).  Furthermore the boot was capacious and straight-sided with no intrusive suspension parts taking up room. In short, its suspension was superior to many of the cars I read about nowadays. On the basis that every suspension problem (harsh ride, wallowing, lack of feel, etc.) has been solved by some manufacturer or another in the past, why haven't all car-makers by now adopted (or stolen) each other's best ideas, and so why doesn't every present-day car ride and handle at least as well as my little Peugeot did 30 years ago? Many thanks for your valued advice over the years.
SK, Oldham
The 205, 309, 405 and Berlingo vans used a compact torsion bar and trailing arm independent rear suspension system. I agree. It was compact and brilliant. I had a few of them. But it was largely displaced by twist beam and coil spring rear suspension in cheaper cars, and multi-link properly independent rear suspension in better cars.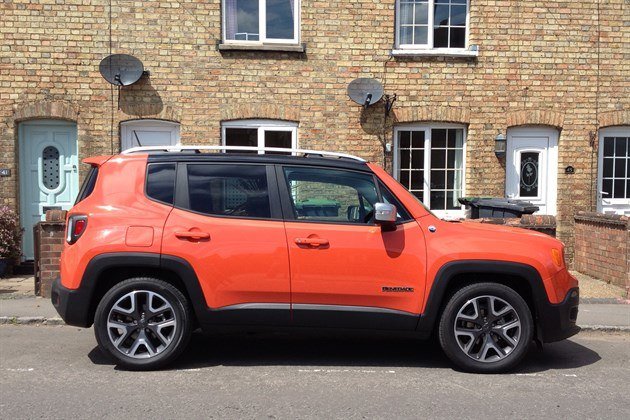 Latitude over Longitude
I bought a second-hand 2,800mile Jeep Renegade 1.4 Longitude in July 2017 from a Jeep dealer, and have had constant problems with excessive oil usage. I have needed to check the oil about 5 times between regular annual services. Top-ups have always been required. The selling dealer tells me this is quite normal; the servicing garage says the opposite. The manufacturer Warranty expires very soon, but I have no idea how to make use of it.  Can you please advise?
MA, Haslemere 
You need to send a letter expressing your disquiet to the dealer principal of the supplying dealership. Ask him to bring the matter up with Jeep UK. State that you hold him responsible and if the engine requires replacement you will sue him in Small Claims for the cost of it. Send your letter by Post Office Special Delivery, keep a copy, and staple the certificate of posting and the certificate of delivery to the copy so it becomes a 'matter of record' should you ever need it to show to the court you tried to be reasonable prior to going to law.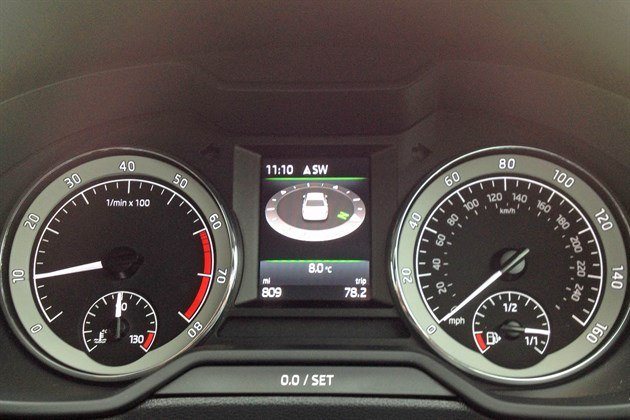 Sun dials 
Having owned a Skoda Octavia for the last nine years I recently upgraded to a new version. However the instrument cluster on the new car has been modified to react to the ambient light in a very odd way. In bright daylight, when extra light is not needed, the instrument cluster lighting appears to be at full brightness. But as the ambient light in the cabin recedes and extra light in the display would be useful, then paradoxically the display is dimmed until a point is reached where it is switched off completely and it is then not possible to read the display at all. Turning on the sidelights makes no difference. Is a vehicle road legal in the UK when it is adapted in such a way at some point to deliberately prevent the driver from knowing vital information such as the road speed? Or if, for example, when driving during the day along a road that has a tree canopy at various points that causes the instrument road speed display to become unreadable, will I be breaking the law?
RV, Berkhamsted
I criticised this in my road test of the facelifted Octavia in April 2017: /road-tests/skoda/skoda-octavia-2017-range-road-test/ I guess you did not read my road test before you bought the car. If you were ever to be prosecuted for exceeding a speed limit because you could not read your speedometer, you might have a defence. But, as I pointed out, you do have the option of switching to a digital speed readout that is visible. You just lose the driver focused turn by turn satnav instructions and have to rely on the central satnav screen.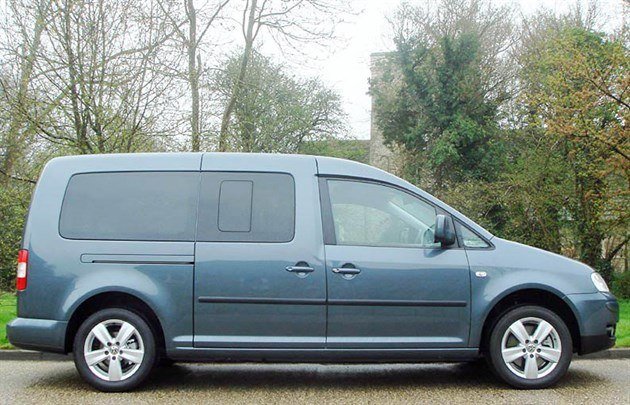 Life to the Maxi
I bought a 33,500-mile 2013/63 VW Caddy Maxi Life in March. It is my first automatic and I was perturbed to read your thoughts on the gearbox some weeks later. The dealer when contacted admitted there's been a problem but stated it had been rectified in 2010/11.  My friend has a 2011 model. What is the problem and can precautions be taken.
DJ, via email
Which engine does it have? And thereby which DSG transmission? If it's 6-speed it will be the old DQ250 wet clutch DSG that is fairly reliable as long as it gets a change of gearbox oil and filter every 3 years or 38,000 miles. If it's a 7-speed DQ381 or DQ500 wet clutch DSG then they are also okay as long as they get a change of gearbox oil and filter every 3 years or 38,000 miles. If it's a 7-speed dry clutch DQ200 (which I think unlikely) then if you regularly carry heavy loads you could be in trouble,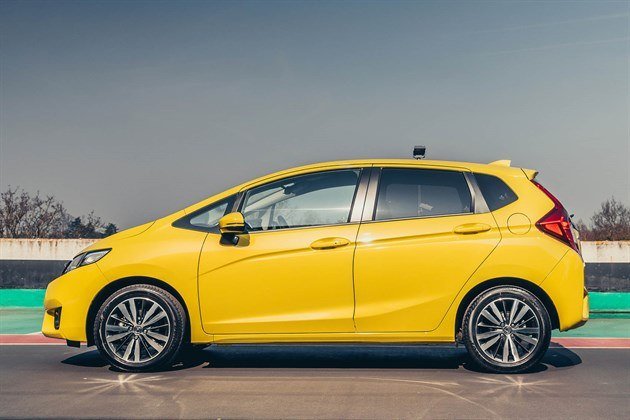 Flexible friend
I need to replace my manual Jazz with an flexible use automatic car. My original choice was a Jazz Sport auto but two-year olds are very rare, so I then focused on a two-year old Yeti but, having just read your response re the 1.2 TSI with a DSG, should I think again. Maybe a 1.3 Jazz auto and run it on 97RON petrol? Most of my usage is local and annual mileage is 6,000 per year.
PL, via email
Avoid the Yeti 1.2TSI with DQ200 7-speed DSG. See if you can find a Jazz 1.5iVTEC Sport CVT-7, either 'new', pre-reg or used. Failing that, a Jazz 1.3iVTEC CVT-7 is slow, but reliable and economical.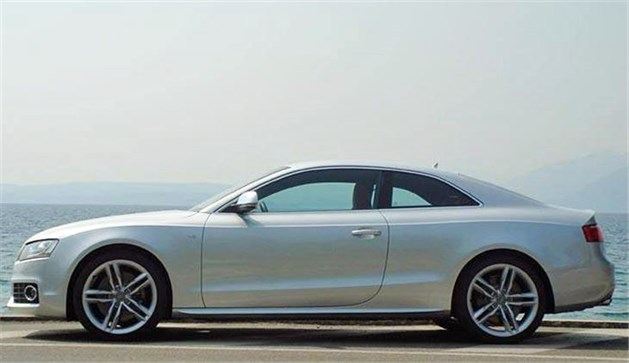 How does that grab you? 
I have owned my 80,000-mile 2007 Audi A5 3.0TDI quattro from new, always serviced by Audi every 10k miles or 12 months. For the past 3 - 4 months, after braking hard and slowing down, I notice the brakes grabbing; the harder the braking, the worse the grabbing as the car slows down. Front discs and pads were changed less than 10k miles ago, so I don't think that's the problem. However, if I turn the ESP off, the grabbing is significantly less. There are no warning lights on the dash, apart from when I turn the ESP off and get the orange skid marks illuminated, but as soon as I turn the ESP on they go out. Does this sound like the ABS pump unit on the engine or something else to you?
JD, via email
I think it's most likely to be ABS wheel sensors or wheel hub reluctor rings. Possibly the pressure compensator between the front and rear brakes. But it could be the brake pressure valve inside the ABS/SP module. If it's that, it can be reconditioned by sending the module to http://www.ecutesting.com which costs about £400. A new module is about £2,000.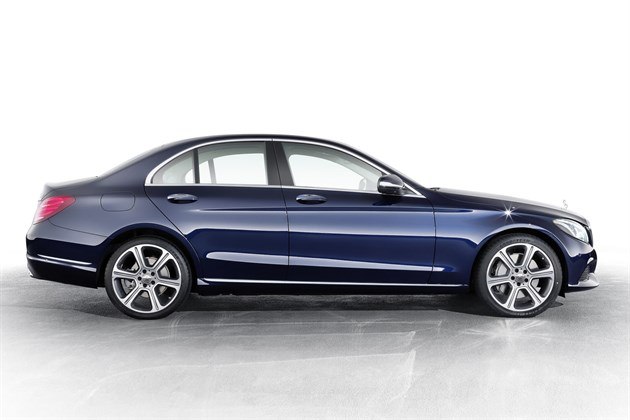 Lights out 
Last June I bought a new Mercedes-Benz. I paid cash, so there was no financial agreement and, because of this, I have been told that I can have my car serviced by whoever I wish. For many years I have owned a Mercedes, and, as I live a  considerable distance from the Mercedes dealer, also to avoid paying the exorbitant price charged by Mercedes for a service, I have had my car serviced by a local garage without any problems. Recently, when my first service was due, I was  quoted the usual high price by Mercedes so went to my local mechanic who carried it out at a much-reduced price, but he was unable to cancel the light on my dashboard saying that 'Service A' was due. I contacted the Mercedes dealer, who  said that unless I had the same first service repeated by them, the warning would remain. I have contacted Customer Service at Mercedes, but they have given me the same reply. I feel that I am being bullied by Mercedes. It is my car, and I feel that Mercedes should not have any right to leave these warnings, which are annoying and dangerous as they are distracting me when driving. I feel I was mis-sold the car. I would like Mercedes to remove these notices from the computer in my car. 
MC, via email
You were not mis-sold a car. It is an EC requirement that cars can be serviced by garages other than franchised dealers without affecting the warranty. But these services have to be carried out precisely to the manufacturer standards, using manufacturer approved fluids and parts and manufacturer approved service tools. This all has to be fully documented for the warranty to remain in place. Obviously, your local man does not have the required Mercedes Benz diagnostic equipment to properly carry out the services. You might be able to find an independent Mercedes Benz specialist who does. But you have possibly already voided your warranty. Very simply because MB does not accept that the services have been carried out to their standards they are not going to electronically endorse them by removing the service warnings.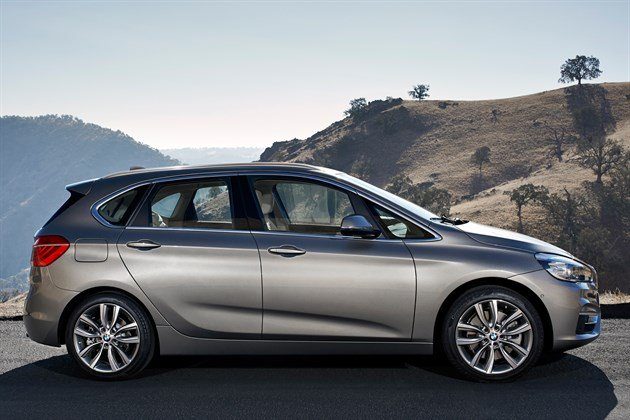 Ins and outs
I wonder if you can help us with a possible change of car. We own a BMW 116D, which is about three and a half years old. We bought it from Motorpoint (who I would thoroughly recommend) about three years ago. We love it, especially the look and feel of a BMW. But now we think we need a new car partly due to the alienation of diesel; and partly the difficulty of entering the car as my wife has 'dodgy' knees and we have three very aged parents which we need to get into and out of the car occasionally. Also, getting my three-year-old grandson into a rear child seat is not doing my back any good. We have thought about the BMW 2 Series Active Tourer and the 218i petrol version. This would seem to give us easier entry and egress, would move us away from diesel and still enable us to retain our love of the touch and feel of BMW. We do about 12k miles a year including a mix of motorway and urban driving. We can buy a '68 plate from Motorpoint for about £16k. There seem to be many M Sport available, but these are on 18-inch alloys which I know would compromise the ride. Do you think we are going for a reasonable option and are we missing anything?
MH, Lichfield
I think you are making perfect sense, but a 218i Active Tourer M-Sport on 18-inch alloy wheels is as ridiculous as an 80-year old man wearing Adidas trainers and won't do your back any favours.
Click to Honest John's Motoring Agony Column 09-11-2019 Part 2
Comments
Author

Honest John
Latest