Honest John's Motoring Agony Column 02-11-2019 Part 1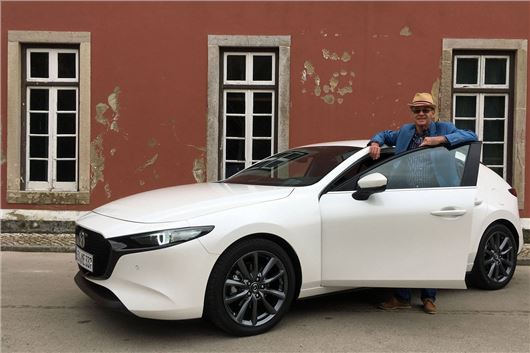 Published 31 October 2019
This week's motoring maladies include reverse thinking, pace-makers, luxury for less, sound decisions, and in Part 2 we cure hiccoughs, dispel a misconception, learn two footed techniques and much more. 
As usual, emails to Honest John should be addressed to: letters@honestjohn.co.uk  Please try to keep them as short as possible.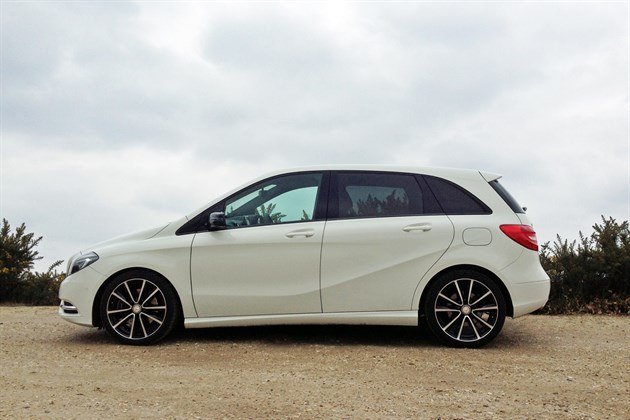 Back trouble
In November 2017 I purchased a 2014 Mercedes-Benz B180 petrol automatic. This year I have had a problem with reverse gear. It has happened four times and, with the exception of the last two times, which occurred two days running, there was an interval of between six to eight weeks. This has always happened within approximately two miles from the start of a journey. A warning comes up on the dash. I have found that if I switch the ignition off, after about 5-10 minutes reverse gear is then obtainable. I'm interested to know if you have knowledge of this and the solution? My local (non-Merc) garage has plugged it into their computer but have not been able to discover anything untoward.
JD, via email
The 7-DGT is a 'wet clutch' dual clutch transmission and these all not only require but must have a change of transmission oil and filter every 3 years or 38,000 miles. That's probably the reason for your trouble and the reason for other failures with the 7-DGT in the previous to current shape B-Class. More: /carbycar/mercedes-benz/b-class-2012/good/ There has been an official transmission software recall for B-Class built between 1-7-2018 and 28-2-2019.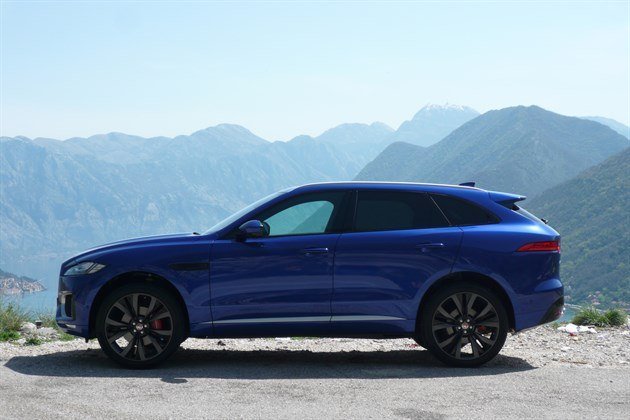 Pace setter?
I am thinking of buying a petrol-engined Jaguar F-Pace. Please can you tell me which is more reliable: 3.0 V6 380PS or 2.0i4 250PS?
PB, via email
The supercharged V6 has been around longer and is 50% bigger. I think it's the best F-Pace. See: /carbycar/jaguar/f-pace-2016/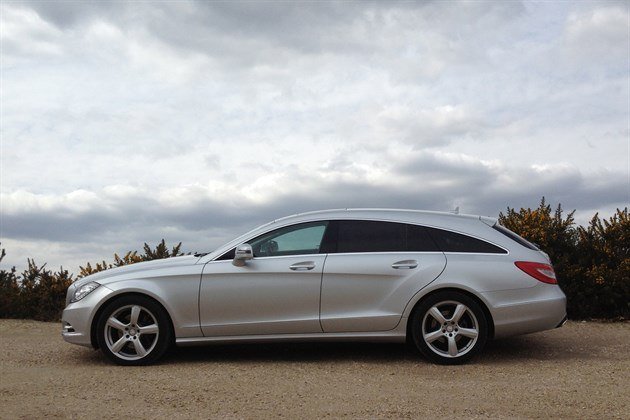 Executive decision 
I am looking to buy a pre-owned executive car, from two years to three years old maximum. I have narrowed my selection to a BMW 6-Series, Audi A7 and a Mercedes CLS. I would prefer a petrol engine. What would you say are the pros and cons of these three cars, I would be looking to keep the car 2 / 3 years doing something like 20,000 miles each year.
PB, via email
The first thing is to make sure it was first registered before 1st April 2017, otherwise you're in for Luxury Car VED, currently £465 a year. 6-Series 2011-2018: /carbycar/bmw/6-series-f12-2011/  6-Series Gran Coupe 2012-2018: /carbycar/bmw/6-series-gran-coupe-2012/ A7 Sportback 2011-2018: /carbycar/audi/a7-sportback-2011/ CLS 2011-2018: /carbycar/mercedes-benz/cls-2011/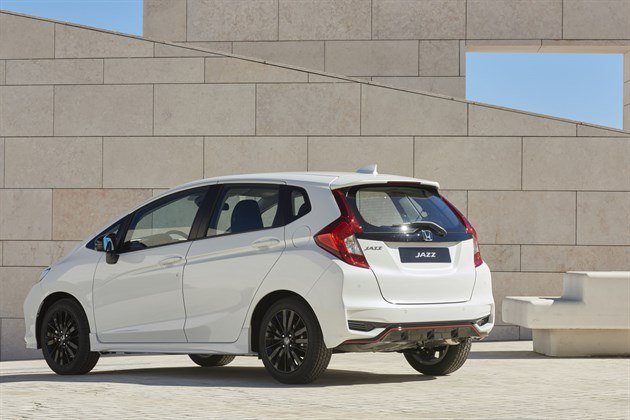 Radio silence
I bought a new Honda Jazz in May last year. Within three months the hands-free phone and radio began going wrong. I took the car back many times, but Honda in Grimsby could not fix it. I asked for the unit to be replaced, but they refused. They claim that they have not seen the unit at fault but they have on several occasions, once they had my car for two days. As I brought the car back within a few months of purchase, can I claim a replacement under the guarantee? My daughter's Honda CR-V has the same problem.
ME, Swinhope
This is not a valid reason to reject the car. But you can insist that the radio is either repaired or replaced with one that works. You need to send a letter demanding this to the dealer principal of the supplying dealership, giving him 14 days to respond favourably or you will get quotations for replacement of the radio and take the matter to Small Claims. Send it by Post Office Special Delivery, keep a copy, and staple the certificate of posting to the copy so it becomes a 'matter of record' should you need it to prove you attempted to get the car fixed out of court.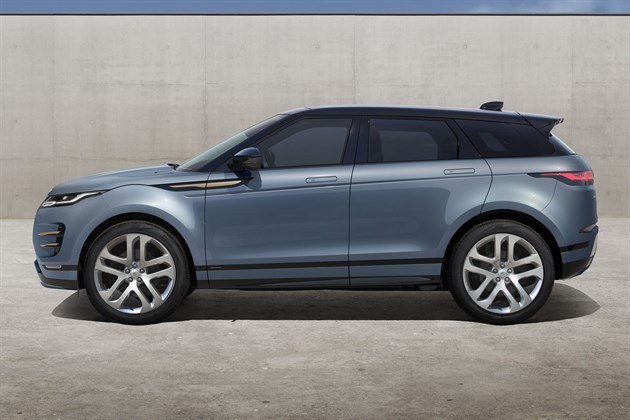 Degenerate
Despite explicit denials in your column, JLR remained fully aware of the exhaust heat problem affecting all their D8 cars, as disclosed in yet another leaked internal document https://www.discosportforums.co.uk/viewtopic.php?f=17&p=108085#p108085/ Next, they might have missed the opportunity to fix the problem in the 2019 L551 Evoque diesel - something which would presumably seal the fate of the DS refresh model:
https://www.discosportforums.co.uk/viewtopic.php?f=8&p=107733#p107733 / All the best
NHD, via email
Many thanks for that very useful stuff. Contradicts what I thought they would do with the transverse Ingenium diesel engines. But much less relevant now that diesel engines are being side-lined: "The most significant change is the introduction of a 48-volt mild-hybrid for the majority of the Evoque's petrol and diesel engines. According to Land Rover, the system cuts tailpipe emissions by harvesting energy lost during deceleration and storing it in the under-floor battery. The hybrid system uses the energy in the battery to assist the engine at low-speeds and reduce urban emissions. It isn't clear how much weight the hybrid system will add to the kerb weight, but Land Rover is quoting 35-52mpg, while CO2 emissions will span from 143-186g/km. A three-cylinder petrol plug-in hybrid will be added to the range in late-2019, but Land Rover has not released any other information on this powertrain."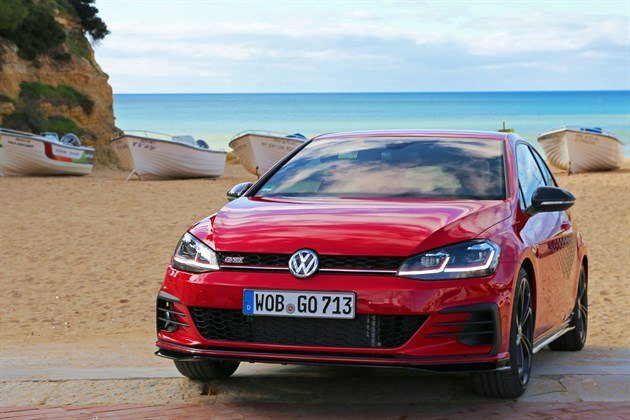 Painting over the cracks
I have a VW Golf GTI on order and would very much appreciate your advice on the various types of paintwork protection being offered on new cars. They include Autoglym, which was applied to my present car and various others referred to as 'glass coating' and 'ceramic coating', with various claims but no reference to independent tests. Should I have one of them or just rely on traditional washing and polishing with products such as those from Autoglym? The prices of paintwork protection are quite substantial and would need to be good to justify the cost. With many thanks in anticipation of your advice, which I regard  highly, having been a keen reader of your Telegraph column over many years.
SH, via email
Autoglym Lifeshine is okay and properly warranted. Supplemented by Autoglym High Def wax it has lasted more than 11 years on one of my cars that still looks new. But don't pay more than £250.
Age old problem 
Our friends are in their 80s. Wife has health and mobility issues, and husband was her main carer, but he has now, very sadly, developed Alzheimer's. Therefore, his wife has now become his carer. She runs a car on the Motability scheme. They had a Volvo V70, and changed this for a Volvo XC60, which is coming up for replacement. They have found the XC60 far less comfortable than V70 and it is too big for her. We, (privately), had concerns about her ability to drive, but she voluntarily took a driving assessment which was successful. She likes our Ford S-Max, but this is far too big for her. Her mileage will be very low and restricted mainly to short local trips. I presume, therefore, that you would recommend a petrol engine. Performance and gadgets will not be an issue. Ease of ingress/egress and comfort are more important than performance and gadgets. Can you recommend a suitable vehicle, please? They have a dog, which accompanies them on trips, and need automatic and 5-doors. I think SUVs offer a higher driving position, and better access? (Your column on Saturday commended Kia Venga and Hyundai ix20.) She will not be up to visiting showrooms and checking cars, so I will probably have to look at these cars for them and formulate a short list. Your advice will be very much appreciated.

PS, via email
Small, elderly readers recommend a Smart ForFour for ease of ingress and egress. They are available with manual or dual clutch automatic transmissions. The KIA Venga and Hyundai ix20 are good too, but are now out of production and probably off Motability's books. The Ford C-Max is about to go out of production. A VW T-Cross might be a possibility (both front seats are height adjustable): /road-tests/volkswagen/volkswagen-t-cross-2019-road-test/ Latest news from Motability here: /news/buying-and-selling/2019-07/more-new-motability-cars-at-no-advance-payment/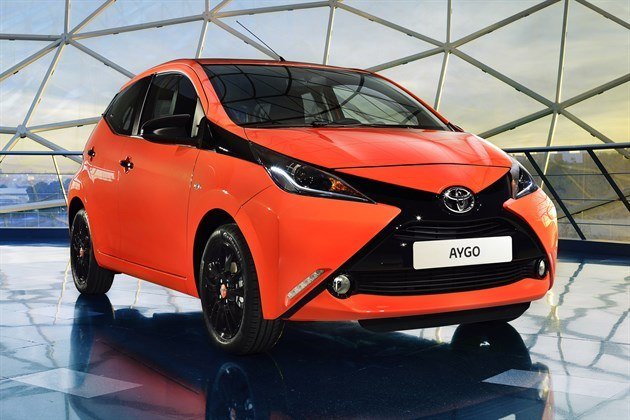 Letting it slip
My 2-year old Aygo has just 1,300 miles. The clutch started slipping so I took it to my local Toyota garage who refused to replace it under warranty because the wear was due to "driver misuse". I disputed this, but reluctantly paid the £650 as I need the car. To exit our drives, my neighbours and I drive up a short, but steepish hill and this was cited as a contributing factor. My neighbours and I have driven many different cars up this hill (in my case for over 48 years) and none of us have had any clutch failures. I believe that the clutch is badly designed and not fit for purpose but I would value your opinion.

JR, Wokingham
There was an admitted fault with Yaris clutches. See 'Toy Story' in Part 2. But it could also be due to the combination of small engine and steep hill. You will be slipping the clutch and that is what caused its premature demise. This would not be the case with a torque converter automatic, or with an engine that developed more torque at low revs.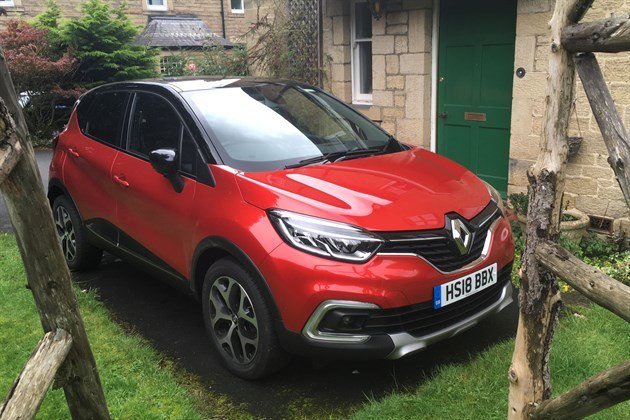 Cap of Good Hope
I have £9k to buy a small second-hand SUV. From your advice I have discounted the Juke and now focus on Vauxhall Mokka X v/s Renault Captur, but remain in a quandary. I do not drive high mileage but need a reliable car and take some long trips. Can you please give me your comment and if there is another I could put to the mix or better?

MO, via email
Our testers don't think much of Mokkas because of their dynamic qualities, but they are a bit bigger inside than the Captur and have bigger engines: /carbycar/vauxhall/mokka-2012/ We prefer the Capture. I recently drove 650 miles in a single weekend in an 898cc 90TCe, averaging 46mpg and it wasn't in the least overwhelmed by 500 miles of Motorway. Some Capturs have removable and washable seat covers that can make a difference if you have kids: /carbycar/renault/captur-2013/ New Captur on the way so significant deals on 2019 models: For example: New Renault Captur 0.9 TCE 90 Iconic from £139.99inc VAT a month. (Bluetooth, Climate Control, MediaNav Multimedia system, Rear Parking Sensors, DAB Radio, USB/Aux Sockets, LED Lights.) from http://www.titanvehiclesltd.com Road Test of the new Renault Captur here: /road-tests/renault/renault-captur-2020-road-test/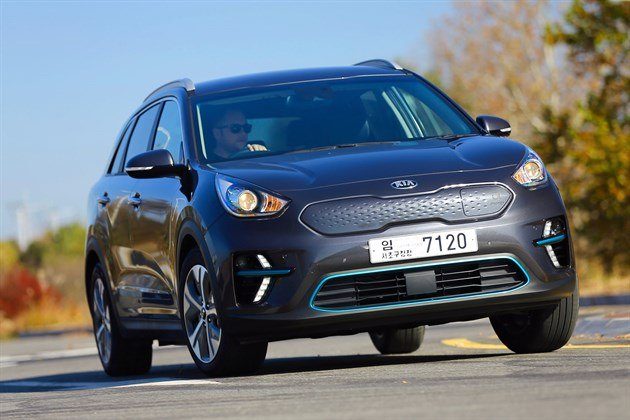 Queue cars
We are hoping to buy a KIA e-Niro in September 2020 when our Lexus PCP finishes. In June, we put a deposit of £500 to reserve one. As it stands KIA cannot guarantee a car for us in September 2020. They say to their dealers: "Orders will be satisfied based on the date and time they were placed with KMUK – not at the dealer. You will get advanced notification of delivery (approx. 4 weeks) giving you time to contact the customer to confirm they will take delivery on arrival. If the customer cannot take delivery on arrival or within two weeks of arrival for whatever reason, you must cancel the order by notifying Dealer Support. e-Niros must not be changed to stock even on a temporary basis, if you believe you have to, please contact me in advance. You cannot offer a cancelled order to the next customer in your order bank as this would be unfair to those customers that placed their orders before elsewhere. Stock name changes cannot be agreed and if done a £2,000 charge will be made. If stock changes are repeated, supply will be restricted or stopped. Thank you for your support with the above, I know it may seem a bit "Big Brother", but I'm sure you will understand why we have had to do this. As said it is to be fair to everyone and it may well mean that you get your delivery earlier where customers in other parts of the country have dropped out of the queue." To me this is KIA telling me when I will get the car and if I cannot take delivery of it when they say then I will lose the car.  Surely it is the customer who says when they want to change a vehicle and not the manufacturer? I wonder if you can throw any light on this subject?

JW, via email
Demand is exceeding supply and KIA is doing the honourable thing to prevent people buying eNiros to re-sell the for 'overs'. I agree, highly inconvenient in your case, stuck on a PCP, but that's the way it is. Mind you, a Lexus UX for the same sort of money (assuming you can get one of them) is no hardship, just not fully electric.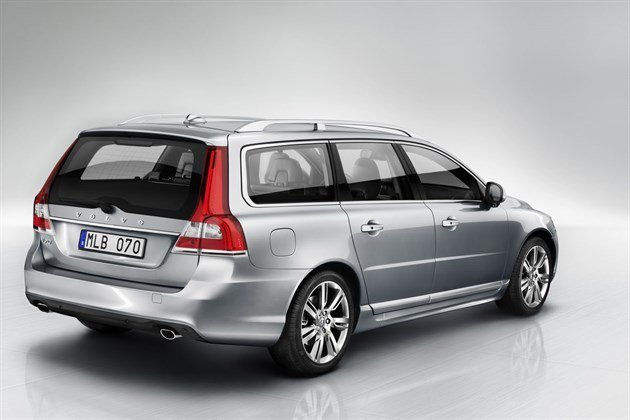 Injection of common sense
I was interested in your recent comments about the Volvo D4 engine, its injectors and the need to only run on superdiesel fuel. I bought a Volvo V70 with a D4 engine at 30,000 miles ex-3-year contract hire in January from my Volvo Dealer (from whom I have bought new cars since 1988), which I have run solely on Shell superdiesel. It is giving me between 36 and 40 miles per gallon, which I think is poor because the 2004 V70 that I had from new, with a D5 engine, returned me between 50 and 55 mpg over 110,000 miles. When you think about it, if a man "buys" a new car on a 3-year contract hire, he never owns it, so what the heck, he runs it on the cheapest supermarket diesel that he can buy. He has no incentive to run it on anything else. Is my fuel consumption excessive? Are the injectors on my car ruined and do they need replacing? 
JM, via email
The Real MPG average is 45.5mpg: /realmpg/volvo/v70-2007. I had an S60 with the 182PS version of this engine and averaged a 'brim to brim' 58.65mpg over 6,000 miles on Shell V-Power: /our-cars/volvo-s60/ Not quite as good as an E30 320dED that averaged 63mpg over 8,000 miles, but not bad. And, of course, this is driving normally, not hanging about. So yes, the previous driver could have damaged the highly sensitive injectors, but give it a few thousand miles on V-Power diesel and economy may improve.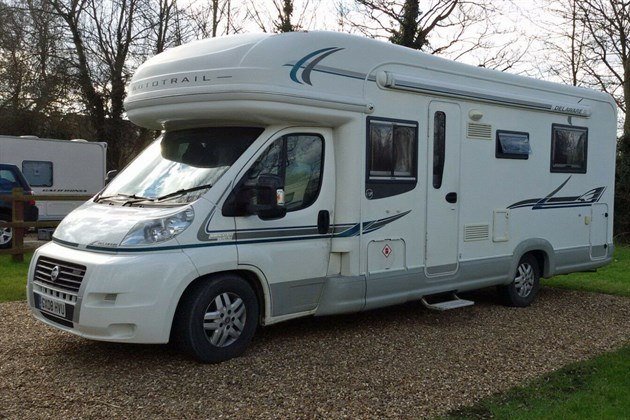 Maximum overload
I bought a new Autotrail Tracker EKS in 2017. It is fitted with special tyres: 225/75 R16 CP. Reading on the web the CP designation is because the tyre is strengthened to cope with high weight loadings and long periods of being stationary. When I took delivery, all tyres were inflated to 5.5 bar (80psi) and seemed very hard. I checked with the Autotrail information and it confirmed 5.5 bar all round. I looked on the vehicle cab, a FIAT Ducato chassis, and the plate read 5.5 bar at maximum load. I phoned Michelin and their guidance was 5.5 bar regardless. Now this is just crazy. The front tyres on my wagon carry 1,450Kg but the rear 2,000Kg; the total under 3,500Kg (can be driven on a car licence). Everything I read on tyre technicalities show the tyre pressure should vary with load, but my front and rear are very different loadings so should have different pressures surely? I looked at a tyre calculator link: https://the-trudgians.com/tyre-pressure-calculator/ and it confirms that I should be running with about 48psi front and 58psi rear for my weights. From gut feeling I have been running at about these pressures for two years and 13,000 miles. They look ok, show no sign of extra wear and the ride is good. What worries me is that FIAT, having no control over conversions on the basic chassis, have put a plate on to show the tyre pressure required for the maximum load that the vehicle can carry. It means that on Britain's roads there are probably hundreds of uncomfortable motorhomes riding on vastly overinflated tyres with stopping distances greatly extended?
TW, via email
You're probably right. A van chassis is issued with tyre inflation rates to suit maximum load. But if the total weight of the vehicle chassis + camper body + everything inside it is well within that load limit, then you can reduce the pressures. There must be a chart for the van at its various laden weights. You can then cross check that by taking the van to your local recycling centre weighbridge and finding out what its true running weight is. However, when it is left static for prolonged periods it makes sense to overpressure the tyres to help prevent flat-spotting.
Scratching the surface
I would appreciate your advice as I feel I have been somewhat short changed by the VW warranty department. Initially the local warranty manager claimed I had 'kerbed' the door of my VW T5 van, before stating the door had dropped slightly and this was the problem.  There is, however, no damage to the sill to support this, although the door has dropped. The rust on the rear wheel arch was similarly dismissed as being caused by a stone chip. This decision was given without any close examination. VW vans of this period were known to have rust problems and I have had some small paintwork carried out previously. If I understand VW correctly, this is a paint problem (3-year warranty) and not a corrosion problem (12-year warranty). Well it looks like corrosion to me. What is your opinion, and do I have any redress against VW, and how do I resolve it?

AH, via email
'Corrosion' covered by the 12-year no perforation warranty is penetrative corrosion from the inside out. The paint warranty is only 3 years. The problem looks to me like lifting paint because moisture has got between the paint and the steel.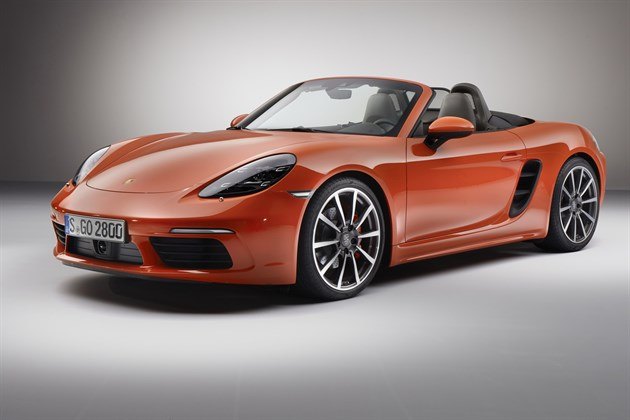 Not entyrely true
I have read your articles with great interest over the years but never really thought I would myself be writing to you for advice. In 2016 having always wanted a Porsche and coming up to my retirement I decided to take the plunge and found the car I was searching for (and one I could afford). It was an ex-demonstrator, registered in 2016 with 6,000 recorded miles and reasonably well specced. I decided to go the route of sourcing through an official Porsche dealer as it was such a 'big' purchase for me and I wanted to feel secure that everything was above board with the security of a two-year warranty. In the details supplied by the Porsche dealer the car came with 18-inch wheels and this I accepted knowing it was an ex demo model and not thinking there could be anything untoward. I have now decided to part with the car, having had nearly 3 years of enjoyment. On seeking a P/X price from dealers I found out that the car left the factory with 20-inch wheels and the dealer swapped the wheels for 18-inch, having supplied the original wheels of my car to another customer. I did not realise on coming to P/X the car that other dealers would not give me what I thought was the trade price, stating as the car was not 'original' so they would need to reduce their value of the car by as much as £4,000. As you can imagine this came as a shock and whilst the vehicle was advertised with 18-inch wheels when I purchased the car the dealer did not make me aware it had originally been fitted with 20-inch wheels. I approached the dealer stating I feel I have been misled but they were not prepared to offer any assistance, asserting it had been advertised with 18-inch wheels and I have also approached Porsche GB for their advice. Whilst I believe Porsche GB can understand my disappointment and indeed have suggested contacting the motoring ombudsmen, they are unable or unwilling to place any pressure on the dealer. I would appreciate if you could give me any advice as I believe I have been misled when purchasing the vehicle as at no time did Exeter indicate the vehicle was not in its original condition or of the consequences when I came to sell the vehicle.
AL, via email
In theory you have a remedy under the 2008 Consumer Protection from Unfair Trading Regulations which create the offence of misleading omission. Details are quite a long way down this FAQ: /faq/consumer-rights/ However, the massive benefit is that you have not suffered spinal injury from the lower profile tyres on the 20-inch wheels, or had to replace damaged tyres or had to replace buckled rims. I would actually value the car higher on 18-inch wheels for those reasons and demand that the supplying dealer refunds you the £4,000 loss of trade-in value.
Click to Honest John's Motoring Agony Column 02-11-2019 Part 2
Comments
Author

Honest John
Latest