Honestjohn Motoring Agony Column 12-10-2019 Part 1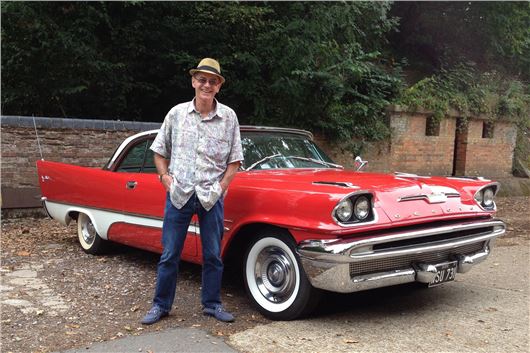 Published 10 October 2019
This week's motoring miscellany involves sudden seizures, tackling TfL, noisy tyres, brand loyalty and in Part 2 we return to the vexed question of left-foot braking, ponder zero emissions by 2050, try to right a write off, advise on dangerous safety equipment and get stuck in to a lot more.
As usual, emails to Honest John should be addressed to: letters@honestjohn.co.uk  Please try to keep them as short as possible.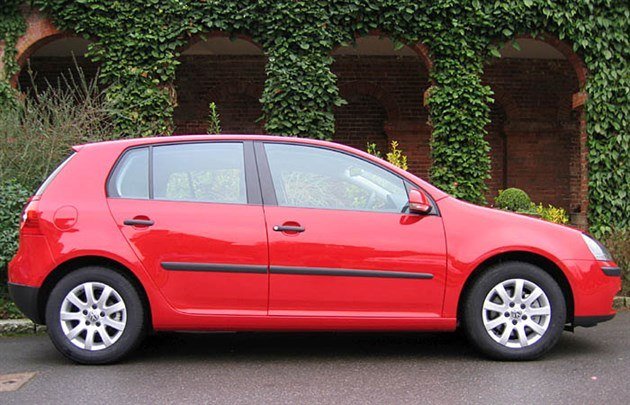 "We are gathered here today"
My dealy beloved 14-year old VW Golf 1.9TDI old seized up on the way out of Cork to the coast on Friday night. The powers that be said it was due to an oil pump failure as oil levels and timing belt were ok . Recommended to bury the car but I'm very fond of it. Advice please.
KM, via email
It needs a replacement engine and the used engine business is a minefield with more crooks in it than there are in prison. Don't look for a cheap solution. Go to a member of http://www.fer.co.uk and ask if he can source and recondition a replacement engine within the budget you can spend.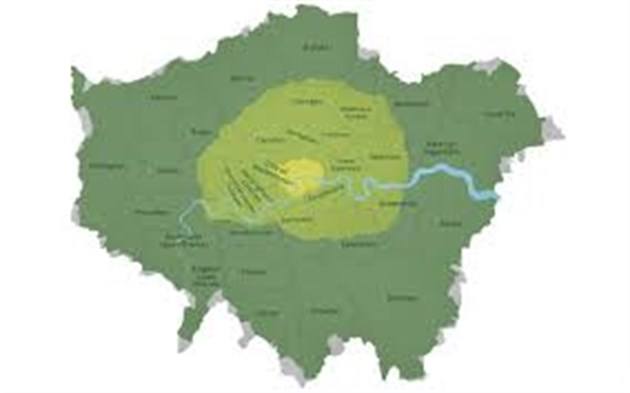 ULEZ sees grants
I have now "cracked" the TfL website. There is an on-line process to register a compliant vehicle that is not currently approved for free entry to the ULEZ. 1: Open a London Road Users Charging Account. 2 Submit the V5C (contains details of the vehicles exhaust emissions). 3. Submit a Manufacturers Certificate of Conformity (Mercedes charges £120 for this). It seems that TfL could upload all of this from the DVLA and save thousands of motorists the cost and hassle, but there is no incentive for them to be helpful.
MC, via email
Many thanks. That's important information relevant to thousands of people. Utterly infuriating that TfL does not make it easier to find. Actually, you pricked my memory. There is so much stuff now on the HJUK site that even I cannot remember all of it. I'd started a FAQ. I've now added what you have just told me to it: /faq/ulez-exemption/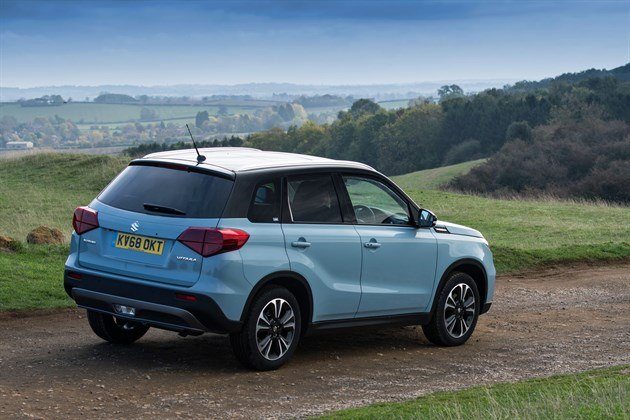 Roaring Fourbys
Following your pleasing reviews, I have just purchased a November 2018 Suzuki Vitara 1.4 Boosterjet SZ5 AllGrip, manual with 4,000  miles. I am delighted with the car, but disappointed by the amount of tyre noise, particularly on motorways, where the "roar pitch" varies with the surface. Is this because the car has much less acoustic sound deadening material fitted compared to my previous car (a 2012 reg Audi A5 Cabriolet)? Or the tyres: (Continental Conti EcoContact 215/55 R17) are just noisy tyres? With all the Japanese electronic wizardry about, is there any noise cancelling device that could be fitted?

MC, Poynton
It's a 4WD SUV so it will be noisier, but should not be excessively noisy. This is the overall rating for your tyres (not great): http://www.tyrereviews.co.uk/Tyre/Continental/Eco-Contact-5.htm Continental AllSeason Contacts are more compliant and quieter: http://www.tyrereviews.co.uk/Tyre/Continental/AllSeasonContact.htm / You could try reducing the tyre pressures slightly. That may help. Cold pressures of about 2 bar should be okay. As you drive, the heat that puts into the tyres increases pressure, but if they are already at 2.5 bar they will then be too hard and will be noisy. Different tyres are noisiest on different surfaces. Concrete sections of the M25 are among the worst.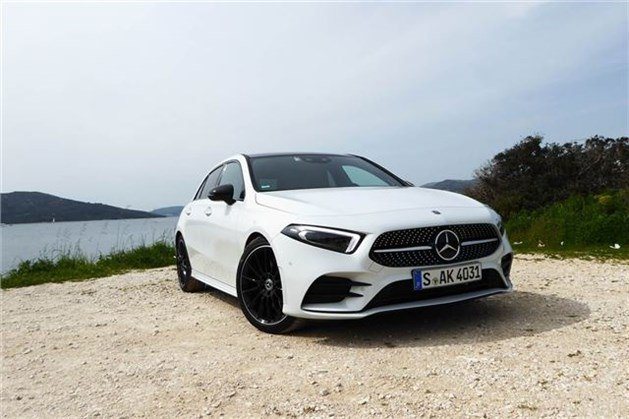 Mercedes Spends
My wife and I will soon need to replace our Mercedes 190E automatic. Our annual mileage is about 5,000, mainly local journeys. We would be looking for a smaller vehicle, preferably a hatchback, and our priorities are ease of access and reliability. I was wondering about the Mercedes A-Class, solely due to the make. Any advice would be appreciated.

FG, via email
The A-Class is by far Mercedes most popular model and the latest one is very good indeed. But it's a £30k + car: /carbycar/mercedes-benz/a-class-2018/ Previous (2012-2018) A-Class: /carbycar/mercedes-benz/a-class-2012/ Previous (upright 2005-2012) A-Class: /carbycar/mercedes-benz/a-class-w169-2005/ Your 190E came from a period when Mercedes Benz were of much higher quality that they were in the years 1997 - 2004, though since 2006 they have gradually improved. A couple of sensible, generally reliable alternatives are the Honda Jazz: /carbycar/honda/jazz-2014/ and the Toyota Yaris:  /carbycar/toyota/yaris-and-yaris-hybrid-2011/ And you'll have to hurry because production has ended but the KIA Venga makes a lot of sense: /carbycar/kia/venga-2010/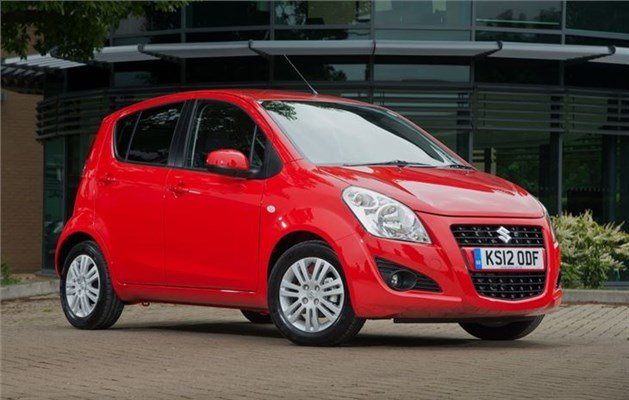 Cotswold conundrum 
I hope you will kindly advise me on purchasing a new car. We are both in our eighties. A few months ago we moved from a family house to a small group of houses for the elderly near the shops in Moreton in Marsh Gloucestershire. My husband has given up driving as he has dementia. He has had a Honda Accord for many years which we have sold. I have had my own car for decades, mainly Fords. I have had two Fiestas in the last 15 years, bought and serviced by the local Ford dealer, who comes and collects my car when it needs servicing and leaves a free car for me to use. I now need to sell this and by a smaller car as the garage is the old small style. I would like a car which is not much smaller than the Fiesta with four doors and comfortable for two tall people, 5ft 10 and 5ft 8. It would be sensible to buy a car which is two or three years old but I would like an inbuilt sat-nav. I do not drive more than a 30-mile radius but the Cotswolds has some very steep hills so I think I need 1,400cc. I can spend, cash about  £10k to £12k. I have been around many car parks looking at small cars and there seems a number to choose from, but which would suit our situation? Some advice would be appreciated.
EB, Moreton in March
A 2008 - 2014 Vauxhall Agila or Suzuki Splash makes a lot of sense: /carbycar/vauxhall/agila-b-2008/ , though I've never seen one with a built-in satnav (separate satnavs are better than factory fitted in 2nd hand cars anyway). Newer, a Suzuki  Ignis (/carbycar/suzuki/ignis-2017/) or cheaper Suzuki Celario (/carbycar/suzuki/celerio-2014/); or a Vauxhall Viva (/carbycar/vauxhall/viva-2015/) or a Smart ForFour (/carbycar/smart/forfour-2014/) or a Ford KA+ (/carbycar/ford/kaplus-2016/)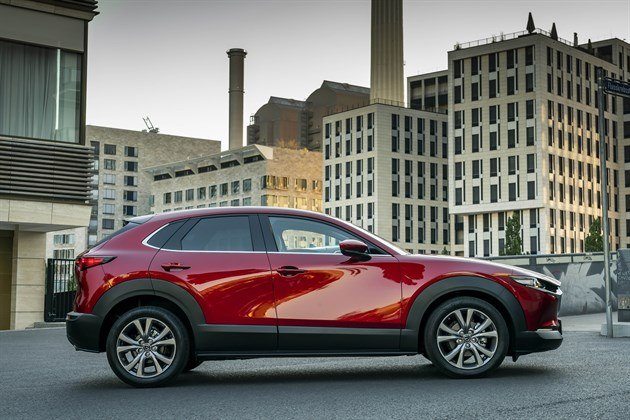 Automatic indecision
I currently have a Mazda CX-3 SE-L Nav and am looking to change it. I was considering a Skoda Karoq SE-L TSI 1.5 Auto but  am unsure as to the reliability of the DSG gearbox. Please could you advise? Alternatively, are there any similar vehicles you would recommend? I drive around 10,000 miles per year. 

MB, via email
Some 1.5TSI EVO engines (not all, by any means) have been suffering hesitation and kangarooing but VAG came up with a software patch to cure this in September. The Karoq 1.5TSI has the DQ381 twin wet clutch 7-speed DSG, not the troublesome DQ200. Meanwhile, Mazda is about to introduce a CX-30 in between the CX-3 and CX-5, and Mazda's 2.0 Skyactiv G Mild hybrid engine with 6-speed torque converter auto is outstanding. The other contenders are the new Renault Captur (still a few months off), the new Peugeot 2008 (also still a few months off), and the utterly outstanding Peugeot 3008 with EAT8 torque converter auto.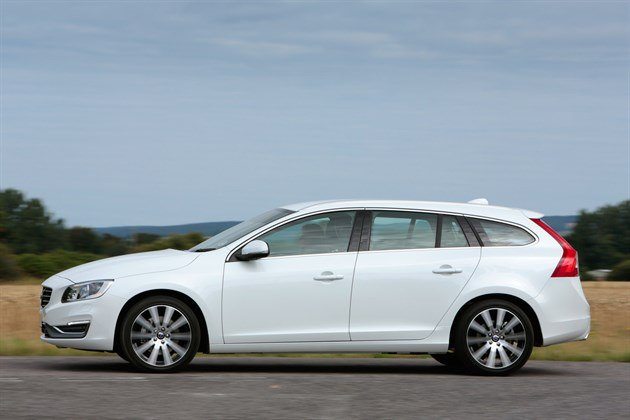 Driven to despair 
I own a 3-year old Volvo diesel, I live in Plymouth and as they have closed down the local Volvo dealer. Now, for the EGR recall, I have to travel a 100-mile round trip to get it fixed under warranty. I suggested my local garage fit the part, but that was refused. This means I will have to take a whole day off, plus the cost of 100 miles of fuel to solve what is a Volvo problem. Is this fair, or should they contribute to my expenses.
CJ, via email
You have three options: drive your car to the dealer, have the work done and drive back. Drive your car to the dealer, have the work done and ask for a contribution. Don't have the work done and run the risk of the car catching fire and voiding your insurance.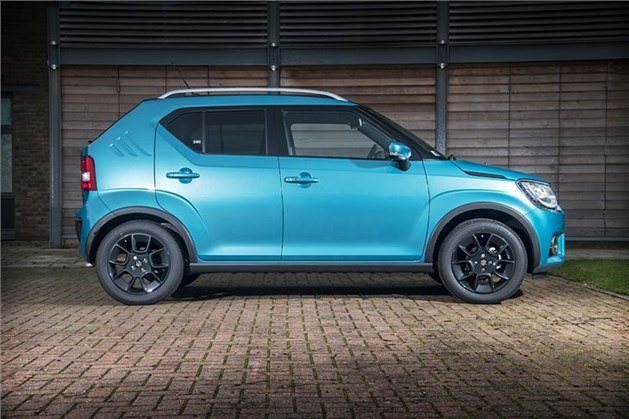 School running, mam
We need to buy a small, reliable, cheap to insure and run car. It would be used for local journeys and school pickups, etc. for 3 children. I have had Toyotas in the past and quite like our local dealer, but price is the overriding factor here. What would be the best options for new and second-hand? 
PP, via email
New: Suzuki  Ignis (/carbycar/suzuki/ignis-2017/) or cheaper Suzuki Celario (/carbycar/suzuki/celerio-2014/); or a Vauxhall Viva (/carbycar/vauxhall/viva-2015/) or a Smart ForFour (/carbycar/smart/forfour-2014/) or a Ford KA+ (/carbycar/ford/kaplus-2016/) Used, a Vauxhall Agila or Suzuki Splash (same thing): /carbycar/suzuki/splash-2008/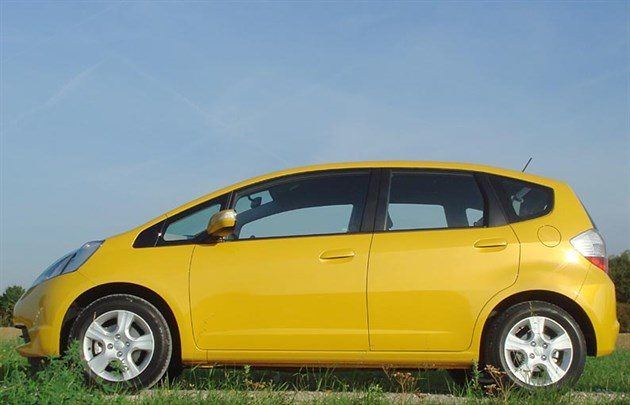 Jazz dies?
I was featured in your column 9 years ago and took your advice to buy a Honda Jazz. It's been great, trouble-free and I have enjoyed driving it. As its tenth birthday approaches I have a couple of questions, please. Should I pre-empt any costly faults developing and change in the near future, or 'drive it into the ground'? If I change, I would be interested in a hybrid (I don't feel ready to go fully electric yet) so which make/model would you recommend? I drive about 4,000 miles a year and do a high proportion of my mileage on urban motorways. I like a high driving position. I am in my sixties and usually don't need to transport other people or articles other than myself/shopping/luggage. I'm reluctant to downsize from my current 1.4 litre engine. I appreciate features such as electric folding wing mirrors, so would want more than a basic model. Cost isn't an issue. Any advice/suggestions would be gratefully received.

JH, via email
There was a Jazz hybrid up to about 2015. And there will be a new one next year using Honda's clever "intelligent Multi Mode Drive" hybrid system. The alternative is the less spacious Yaris hybrid. Nothing else in that class just yet, but the new Toyota Corolla high power hybrid is very good. Our 9-year old Jazz 1.5iVTEC 120 5-speed torque converter auto (not sold in the UK) has 190,000 kilometres on it and still runs remarkably smoothly and quietly, even though it's been bashed to bits by its life on badly potholed roads.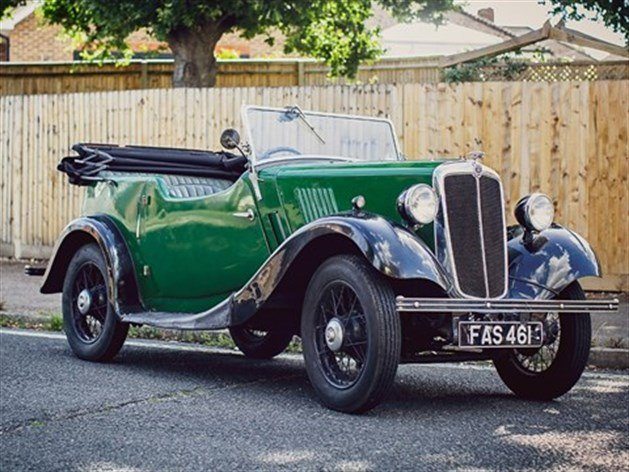 Morris man
I was horrified to read in your column about the unreliability of 1930s Morris 8s. I have owned one of these machines since 1963 after it was bought from an Irishman by a French friend in a pub for several pints of Guinness and £11. Do I have any claim against the manufacturers as I understood at the time that the make was very popular and reliable. It was "bought as seen" on a rainy night and parked in a London gutter. Mon ami abandoned it to me the next day when he had to return home to collect his Social Security money. With my Meccano set skills I was able to put it in running order and used it daily around East London; later thrashing down the A12 and Essex to work. Since my retirement in 1995 it has been used for gentle ambles in Normandy and Southern Brittany where we have a warm reception and are given safe conduct through demonstrating workers and peasantry. However, the claim that the machine can be serviced with a screwdriver, a pair of pliers and a shift spanner is untrue. I have worn out several sets of tyres and am now on the third engine. I have had the expense of a new carburettor and distributor, so perhaps I could claim recompense under Sale of Goods Acts. A further complication is that two constructors were involved: Morris Motors and Jensen (for the body). Neither of them seem to be around anymore.
PS, Brentwood
We all had a few golden oldies. For me it was a 1942 Ford GPW and later a 1949 Rover 60P3. Learned all about Lucas electric fuel pumps and  lack of parts for the Rover. For the Jeep, parts from Metamet, apart from the elusive big spanner to get the wheel hubs and brakes off.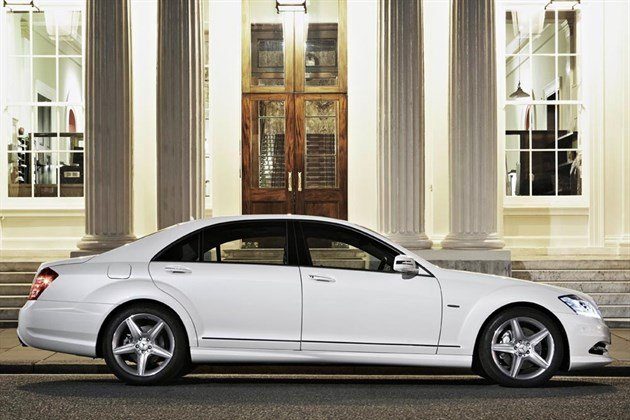 In diesel exposure 
I have a 2014 Mercedes S350 Bluetech which is not compliant with the recently introduced EU6 ULEZ emissions regulations in the centre of London, but it is compliant with EU5, which allows me to travel in the outer London areas, important to me as I live in an outer London borough. I contacted Mercedes Customer Service both in the UK and Belgium and have been told that there is no fix available or planned to adapt the car to be EU6 compliant. They suggested I sell the car and buy a new one, but are not offering any suggestions or incentives, other than they are bringing out electric vehicles. The car is five years old and has only covered 30,000 miles. I asked them what they are going to do when other towns and cities follow London's model and introduce similar restrictions? No comment on that one. There must be tens of thousands of Mercedes cars which will not comply. What will happen to those? I was informed that BMW and VAG are in a similar position. Is that intended to make me feel better? I have bought Mercedes cars for over 30 years and have always found them to be reliable, but I can't help feeling that they have been caught out on this issue. I suggested that they have not anticipated this. Their response was that they cannot be held responsible for legislation being introduced by other countries and cities. I can hear Lexus calling quite loudly.
KH, via email
The public favoured diesel cars because of their superior economy. Fleets (which were 50% of the UK market) additionally favoured them because, despite a 3% diesel surcharge by the government, BIK tax based on CO2 was cheaper. Then the Americans found that diesels were emitting an unacceptable amount of nitric oxide and nitrogen dioxide and the regime changed in most countries of the World. Toyota had foreseen that 20 years ago. Now Germany and everyone else who made a lot of diesel cars are being forced to follow suit. The emissions equipment on the latest Mercedes diesel engines is bigger than the engines themselves. The future isn't electric cars with big lithium ion or nickel metal hydride batteries. It's hydrogen fuel cell and solar PHEVs with relatively small batteries, and, the compromise in the meantime is 12v and 48v mild hybrids.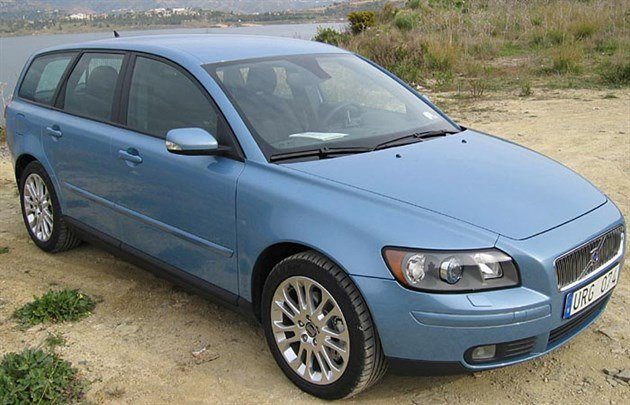 Reject shock
For many years the estate car configuration has suited me well. I did 100,000 miles in my last car, a Peugeot 405 petrol estate, with very little trouble. I now have a 2011 Volvo V50 diesel which has done 65,000 miles and I like very much: comfortable, economical and no road tax as a result of low emissions. But I have just had a bill for £620 to replace one injector after the car went into limp mode. I am mindful that it has 3 other injectors and that if they failed I would have a hefty bill. So should I change it before more trouble arises? Which petrol estate of similar size to the Volvo would you recommend with a £20,000 budget. Priorities are reliability, good fuel consumption and comfort. Would you suggest that I use a fuel additive to safeguard against more injector failure?
KM, via email
Use only superdiesel in your 1.6 Ford-engined V50. If you had done so, the fuel system cleaning additive in it would probably have kept your injectors clear. £20k doesn't get you anything much new. Not even a Focus estate these days. It does buy a Dacia Logan MCV. Used but nearly new, a Focus 1.5 EcoBoost 150 Active estate is a lovely thing to drive: beautifully balanced with an excellent ride from reasonably long-travel suspension. Hesitation from VAG 1.5TSI Evos now seems to be cured so SEATs, Skodas and VWs can be considered. Renault has a good new 1,332cc engine in the Megane (shared with Mercedes, Nissan and Dacia). If Dacia put the 1,332 in a Logan MCV for about £16,000, that could make a lot of sense. Peugeot/Citroen's 1.2 PureTech 130 engine has been excellent: both powerful and economical but there have been one or two problems with it. A used 308 1.2 Puretech 130 estate would still make sense. Vauxhall's 1.4T engine is under recall.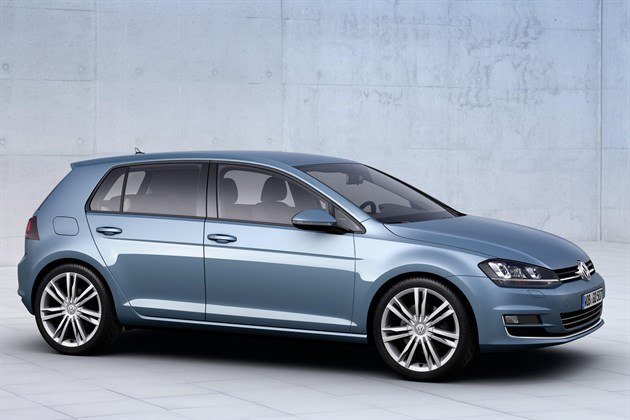 Can you make sensor this?
My 2014 VW Golf 1.6 TDI was in at the VW dealer to have timing belt replaced and a new water pump fitted at the same time, price agreed in advance: £540. They contacted me at 1:30pm to say that when they finished the work there was a dashboard warning light for a fault with the exhaust gas temperature sensor. When I queried why, they advised it had been very tight and the mechanic had difficulty removing it to carry out the scheduled work. They said they would cover the cost of fitting but were charging me for the replacement sensor. Was I correct to authorise work or is this their total bill? Have they caused the whole problem, or is it reasonable that sometimes this may happen but they do not quote to include replacing sensor whether it happens or not? Cost of replacement sensor £154.20. Until the diesel exhaust cheating I trusted VW and thought my dealer was excellent. Now I wonder if I am being naive.

JA, Crieff
I don't think they are ripping you off. £540 was a reasonable dealer price for the timing belt and waterpump in the first place. I'd accept their explanation.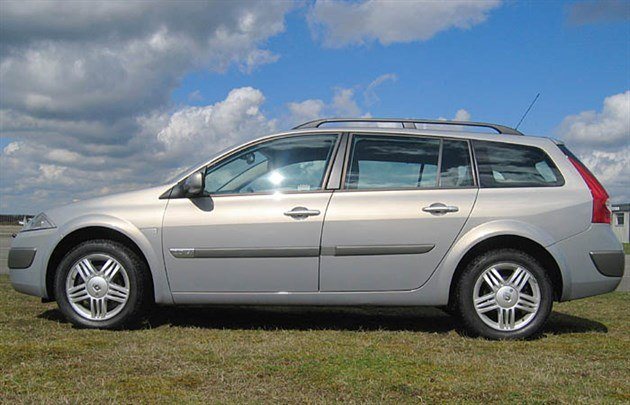 Worthy successor
Our much loved 2006 Renault Initial 2.0DCI Estate with 128,000 miles finally has to go to the big garage in the sky with auto gearbox failure. We have looked at a variety of replacement used cars, first searching for a smaller automatic diesel estate, but these seem to be like hens teeth. However, we have been offered a 2014 Mercedes C220CDI automatic estate by a local second-hand car dealer. It looks in very good condition, claimed to be one owner with full service history for £11,990 but has covered 95,000 miles. It will be a second car to our 2016 Mercedes E Class Saloon and be expected to do about 10,000 miles a year. Would you consider buying such a car and is the asking price ball park? If your answer is "No", what would you recommend we look out for, auto being preferred for compatibility and diesel to reduce the risk of miss fuelling. If "Yes", is there anything we should be checking for before doing the deal.
MP, via email
These are the problem areas of W204 and S204 C-Class: /carbycar/mercedes-benz/c-class-w204-2007/good/ This is what we have on the succeeding W205/S205: /carbycar/mercedes-benz/c-class-w205-2014/good/ A 2014 could be either, which make valuing the car difficult, but I suspect this one will be an S204. It probably isn't EU6 which would make it a non-starter in the ULEZ zone. If you enter the plate and the mileage here, that should give you a value: /used-prices/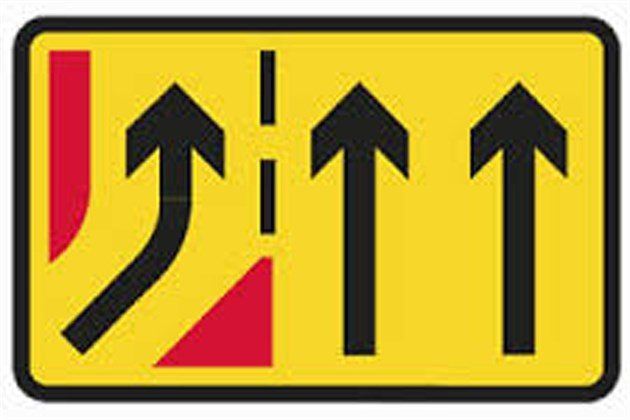 Not so smart
During the course of conversion of stretches of motorways into "smart" motorways, I notice that the contractors frequently remove the large blue signs indicating the countdown to the next junction, and the places reached by turning off there. The only replacement is a small yellow sign, situated at ground level at the junction itself.  Examples are at junction 10 of the M4 eastbound and  the junction of the M25 with the M3 northbound. By the time these tiny signs are visible and legible one has likely driven past the junction. With the blue signs removed, no warning is given at the mile and half-mile before. I assume the Department for Transport is responsible for this folly, which can grow to danger when drivers suddenly spot the turn-off and may cut wildly across two lanes of traffic.  If this is smart, what can we expect from the motorway when completed?

DDS, Marlborough
Yes, you are right that the temporary signs during the road works are inadequate and you make a valid point. The works will be the responsibility of the Highways Agency, not the DfT. 'Smart Motorways' are actually safer for stranded vehicles than the hard shoulder. There are cameras every 200 metres (maybe every 100 metres) to spot stranded cars and they trigger blocked lane signs and a 50 or 40 speed limit for up to a mile (maybe more than that) behind the obstruction with penalties for non-compliance.
Click to Honest John's Motoring Agony Column 12-10-2019 Part 2
Comments
Author

Honest John
Latest