Honest John's Motoring Agony Column 19-10-2019 Part 2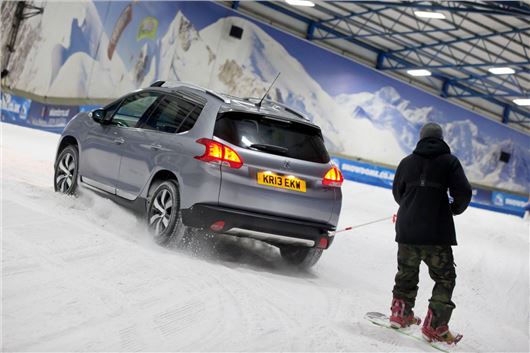 Published 17 October 2019
In Honest John's Motoring Agony Column 19-10-2019 Part 2 we look into all-season tyres, superfuels, getting blown away, selling on consignment and quite a lot more.
Click back to Honest John's Motoring Agonies 19-10-2019 Part 1
A man for all seasons 
I'm thinking of changing my 2015 Civic diesel and I'd like a petrol car that is a little quicker. Same size maybe bigger. Will want a tow bar to carry e-bikes (too heavy to lift onto the roof). I currently have Michelin Cross Climates as they are suitable for driving in Europe in winter. My question is what cars come with All Season tyres from the factory and what car would you advise? I really don't like the thought of buying a new car then having to fork out for new all seasons. 
RB, via email 
Peugeots and Citroens with 'Grip Control" come on Goodyear Vector 4 Seasons tyres and Renault Captures can be ordered with all-weather tyres (new Captur on the way with much better 1,332cc engines). Otherwise you can't normally order any new car on all weather tyres unless you are prepared to pay the dealer the full price for them as a dealer fit to replace the original tyres. Heavy e-bikes on a tow hook frighten me not just because they will severely affect the handling of the car but also because the tow hook could break. Maybe you could go for a KIA Sportage 1.6T-GDI 4WD that's a decent enough performer with a long warranty and a short rear overhang for the e-bikes: /road-tests/kia/kia-sportage-2016-range-road-test/ Or a Peugeot 3008 1.6 Puretech: /road-tests/peugeot/peugeot-3008-2017-road-test/ Or a Volvo XC40 T4 or T5: /road-tests/volvo/volvo-xc40-t5-2018-road-test/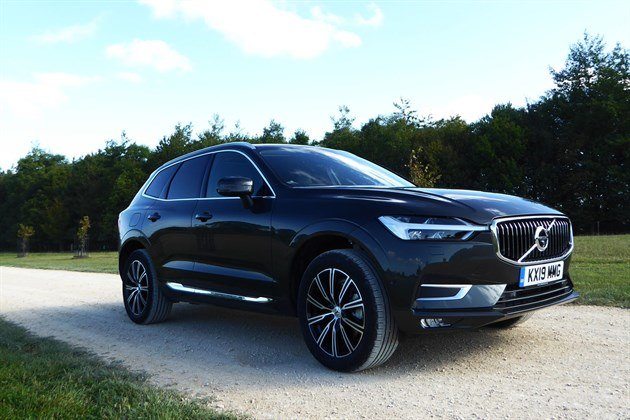 Superman
Your advice about fuels is interesting. I run a Volvo XC60 D4 and use local fuel suppliers from Tesco, Shell, Texaco and Asda and about 1 in 4 fill ups is with premium diesel. My fuel consumption is very good, but my driving style is conservative and the engine and automatic transmission work extremely well with this regime. However I may go to 1 in 2 premium top ups in future. I do enjoy your column and the extremely well thought out headlines for the subject matter.
SH, via email
My advice is use Superdiesel all the time. That's what the engine is optimised to run on. Quite a lot of Volvo owners are coming very unstuck from trying to run their Volvo diesels on anything else: /carbycar/volvo/xc60-2008/good/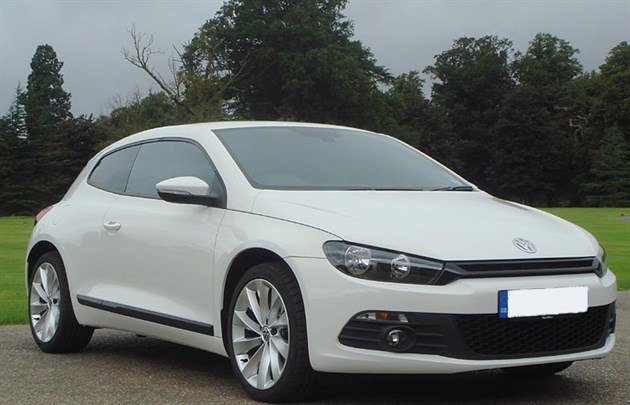 "Goes like the wind"
My wife and I are in our seventies. For the last 5 years we have run a VW Scirocco 1.4TSI, which has been our best ever car, with its looks, roadholding, and lively performance. But it's been discontinued. We were thinking of replacing it with an Audi Sportback 1.5TSI. My wife wants automatic, I would prefer manual. Would this model be a good choice, and what version, if any, would you recommend? Any alternatives?
CD, Dinas Powys
Problems continue with VAG's 1.5TSI engine and with VAG's DQ200 7-speed dry clutch DSG. But Audi overcame both by fitting the Q3 Sportback 35 TFSI with a 48v mild hybrid system and the much better wet clutch DQ381 S tronic. If you want reliability, buy Japanese or South Korean. And, surprisingly, Peugeot came top of the latest JD Power customer Satisfaction Survey. They have an excellent 8-speed torque converter automatic transmission. Ford also now has 8 speed torque converter automatics in the Focus and Vauxhall has an outstandingly intuitive 9-speed torque converter automatic in the new Astra 1.5 diesel.
Consigned to oblivion?
I was talking to a car dealer in London about him taking in my 47-year-old Classic car and putting it on display, for a fixed percentage of the sale price if it sells. I then asked him about his warranty policy and he stated that as most of his cars are 'older', so he does not need to grant customers the statutory 6-month liability you frequently mentioned. So what is the legal position? He has 10-15-year-old Porsches and Range Rovers on display
AG, London
Firstly, this is known as a sale "on consignment" and if you don't get a proper contract written up at the outset then you could lose everything. So do that first. Outline the precise basis on which the car will be sold. The minimum amount of money you will take for it. The percentage profit the dealer gets. And state that you should be paid, not him, so he can't pretend he sold the car for less than he really did sell it for and take a bigger cut. Obviously, if he is merely showrooming the car and selling it on your behalf, he doesn't have to give a warranty because he's selling your car, not his. And, because it's a 'classic' car, warranties don't generally apply anyway. They never do at a classic car auction. Buyers simply accept that things can and do go wrong with them.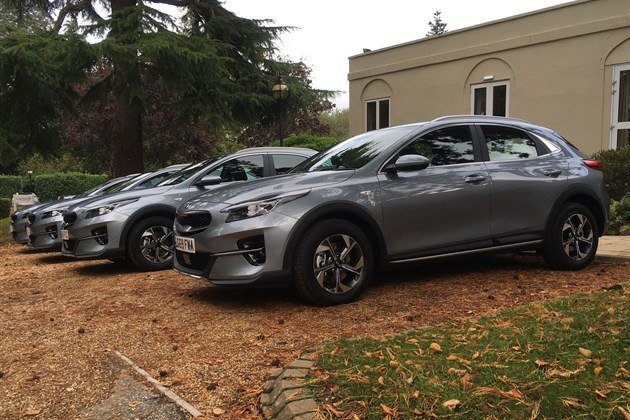 Just crossing over
I have been looking at used low mileage cars like the KIA Sportage, KIA Niro Hybrid and Hyundai Tucson. Obviously petrol seems to be the way to go and the Niro hybrid has certainly taken my fancy. Any thoughts  on these models, given they all have long warranties? The KIA salesman then threw me a curveball by offering £2,500 scrappage for my aging but low 117k mile 2004 Volvo V70 AWD auto diesel against a new KIA Stonic. I am very averse to see my superbly maintained Volvo scrapped, but doubt I could achieve this amount privately. Your advice much appreciated.
SP, Bedfordshire
It's not a government scrappage scheme so unless it is in KIA's contract with the dealer the Volvo would not actually have to be scrapped. Stonics are okay: /road-tests/kia/kia-stonic-2017-road-test/ KIA Niros make a lot of sense: /road-tests/kia/kia-niro-2016-road-test/ KIAs come with 7 year / 100,000 mile warranties that usually work better for most people than Hyundai's 5 year unlimited mileage warranties. Sportages are best bought with 4WD, so that means a 1.6 T-GDI 4WD, which drives and handles very well: /road-tests/kia/kia-sportage-2016-range-road-test/ Hyundai Tucsons can work out a bit expensive and aren't much cop without 4WD. And don't dismiss the new KIA XCeed, best in '2-Spec on 16-inch wheels with 205/60 R16 tyres: /road-tests/kia/kia-xceed-10-t-gdi-2-spec-2019-road-test/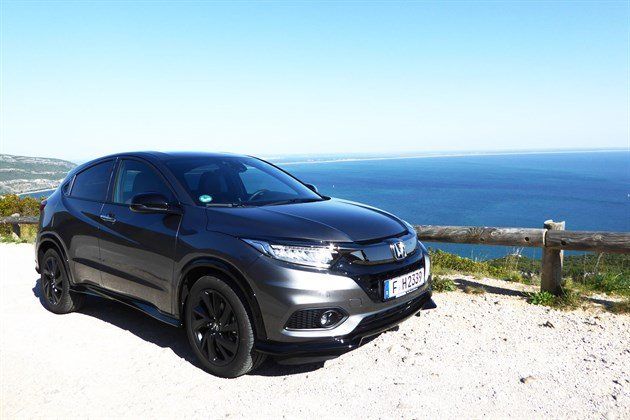 4 x 3 
I have a mobility issue which means that automatic cars that are quite upright are easier to drive. I like lots of gadgets and need 5 doors. And I have a large dog who needs to travel in the car multiple times a day as I drive to my workplace. Is there anything here you recognise? Medium budget: I hadn't planned to change my car just now but the back wheel fell off my car on Friday so money is tight at present. Maybe a lightly used lease. Not sure if that information is relevant to you

SB, via email
A Honda Jazz makes sense. New one next year so the current crop are on run-out discounts and, if you can find one, the Jazz 1.5 Sport CVT-7 is the best. More upright, bigger and more expensive, a Honda HR-V, the best of which is the 1.5 T Sport 182 CVT-7, but that's not far off £3k and may be more than you want to spend: /road-tests/honda/honda-hr-v-sport-2019-road-test/ Otherwise you could look out for one of any remaining KIA Venga 1.6 6-speed autos or Hyundai ix20 1.6 autos, now out of production. A KIA dealer might give you £2,500 scrappage for your 3 wheeler. Yes, a low mileage lease could make sense, but problems could occur when you return the car to the lessor after it has been carrying a dog. You could be severely penalised for any paw scratches or smells.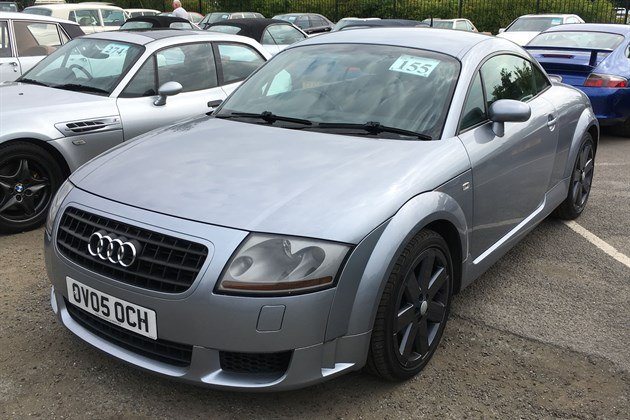 TT troubles 
My question of the month is: why are early Audi TTs so cheap? I've found a lovely 2001 example on line for just a few hundred pounds over the two grand. Is there some ghastly drawback that prevents them from fetching more?
JT, Dedham, Essex
They can be very expensively faulty. Dashboards go. If the engine needs a timing belt, tensioner, waterpump and aux belt, that's £600. If it needs a turbo, that's £1,500 to £2,000. Haldex clutch for the AWD is expensive. Any rust, the car is junk. We don't get a regular run-down of problems with older cars, but here's what used to go wrong with them when they were newer: https://classics.honestjohn.co.uk/reviews/audi/tt-coupe-and-roadster/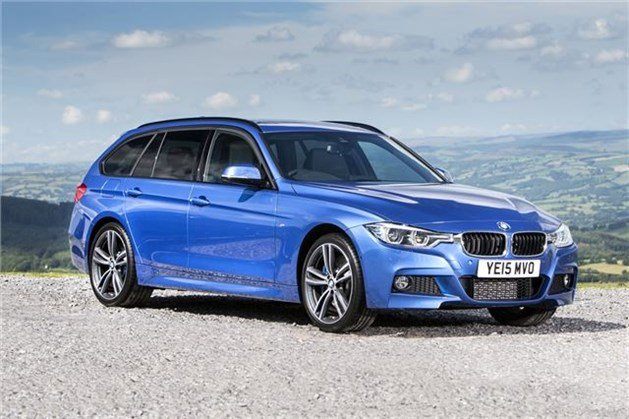 Price fighting 
I have a 2013/63 BMW 320d M Sport Touring, that has now done 44,000 miles. It was purchased on a PCP which comes to an end in approx. 1 month. I am unlikely to enter into another finance deal, so my options are basically to return the vehicle or purchase it for the outstanding balance of £10,184, which currently does not look a bad deal for a relatively low mileage car. I shall probably then change, though, because, while the 3 Series is truly a wonderful vehicle, I prefer something with a higher driving position and ground clearance. I also want something very economical and with a flat luggage area at the rear with no lip. I have a budget of up to £15,000 max and have looked at a new basic Duster but it is not for me. I am going to test-drive a Renault Kadjar 1.5dCi automatic (67 reg, 37,000 miles) which is priced at £14,500 in the dealership. If I like this, would it be a good buy, or should I look at something else? Also, what do you think of the reliability of the Renault automatic transmission? I had an automatic Safrane many years ago and the transmission was a disaster.
HJH. via email 
This is how your car comes out in our pricing system: /used-prices/BMW/3-Series/2013/?q=2.0+Diesel+Estate+M+Sport / £10,184 is close to full retail, but the benefits are that the car is low mileage and you know the car. The Duster is a step down and so too will be the Kadjar that is quite slow even with the much better 1.6DCI 130. The auto is an EDC 'Efficient Dual Clutch', like a VAG dry clutch DSG but more reliable. Again a significant step down from the BMW. 'More economical' than a 320d is really pushing it. I averaged 63mpg over 8,000 miles in a 320dED and once saw 84mpg over a 250-mile motorway trip. No way you will better that with any SUV. But you could consider a Honda HR-V 1.6iDTEC that should give you close to 60mpg: /our-cars/honda-hr-v/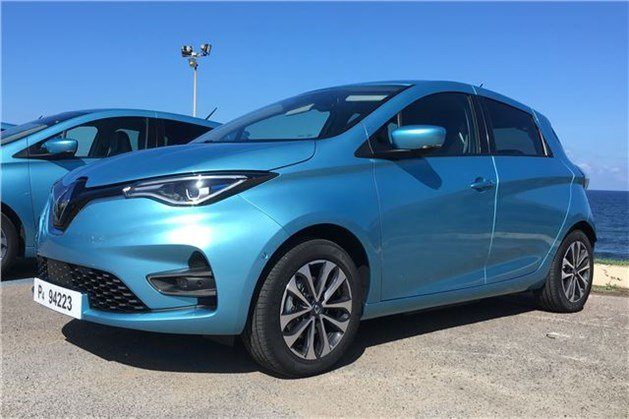 Rangefinder general
I am considering buying an EV. My over-riding requirement is that it needs to do at least 220 miles to a charge. The Jaguar i-Pace and the Kia e Niro both claim a range comfortably above that and have long term warranties. However, on further investigation I find that the warranty on the batteries of both these cars does not kick in until their efficiency has dropped to 70%. This reduces the range to well below my requirement. Do you have any thoughts or information on the likely, real world lifespan of these batteries, and is it somewhat disingenuous to make the range claims which they do but then not back them up? I have my name down for delivery of a KIA, but I am thinking that I should cancel.
MP, York
A colleague found that the range of the i-Pace he had on test in the winter dropped to 95 miles due to the low temperatures and the need for heat inside the car. But we comfortably got 250 miles out of a KIA eNiro in good weather conditions in South Korea: /road-tests/kia/kia-e-niro-2019-road-test/ And the new Renault Zoe has a range of up to 245 miles: /road-tests/renault/renault-zoe-ii-2019-road-test/ We have absolutely no information on deteriorating range as these cars get older, but experiences with the much older Nissan Leaf may be relevant: /carbycar/nissan/leaf-2010/good/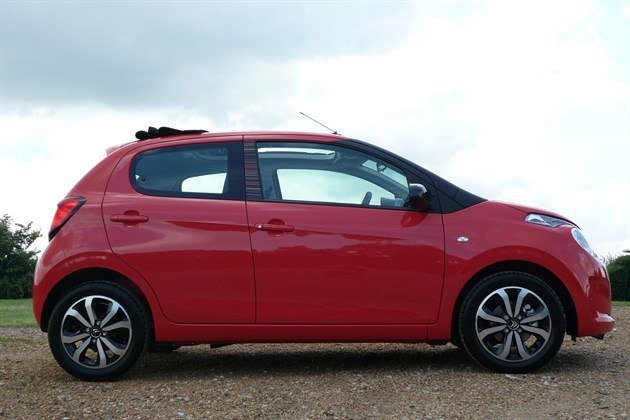 Little slipper 
In March last year, 2018, I bought a 2016 reg. Citroen C1 from Bristol Street Motors, with a 4-year warranty and a 4-year service contract. It had only done about 5,000 miles. At the first MoT, in February this year, I was told by Bristol Street Motors that the clutch was "high", and I would need to check later in the year. I took it in for a check last week, having only added about 3,000 miles, and was told the clutch and flywheel were completely worn out and I couldn't drive the car till it was replaced, at a cost of about £1,400. I was told it was not covered by the warranty as it was a "wear-and-tear" item. I felt I had no choice but to accept as I need the car. I find it very hard to believe that I could have burnt out the clutch so early in the car's history, even if I drove in a clutch-unfriendly way, which I am extremely careful not to do, including when stationary. Have you any advice?
EB, West Yorkshire
Unfortunately, not. You've had the car for 15 months and the clutch on a new car is not warranted past 6 months. However. the cost of £1,400 for a replacement clutch on a small, cheap car like this is ridiculous. I would challenge the dealer to justify a cost of more than £600 for the repair.
Holiday car Ire
I would be grateful for your advice regarding the purchase of a small, economical car for use when we visit our holiday home in Northern Ireland. Our pattern is infrequent weekend visits in winter and almost total occupation in summer. We can do this as we are retired. Would it be preferable to spend a little more to buy a 'cheaper make' new car or a 'better make' second hand car? We would want to spend no more than £10,000.

WW, Maidenhead
You can just about get a nice little KIA Picanto 1.0 for that, with a 7-year warranty. /road-tests/kia/kia-picanto-2017-road-test/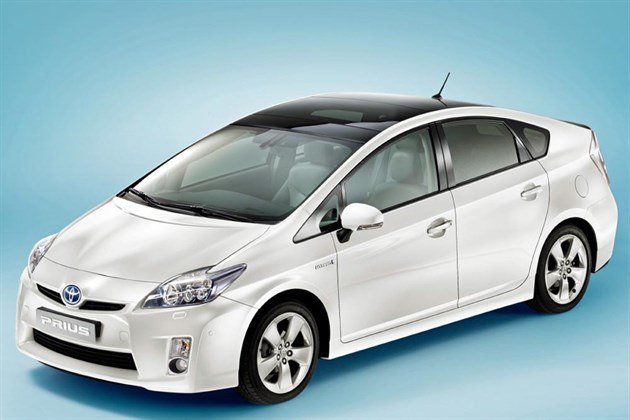 Little right charger
My neighbour owns  a Prius, around 9 years old. Her work requires her to spend several months overseas; inevitably the vehicle's 12-volt rear-mounted battery drains. The car's handbook recommends a maximum charging rate of 3.5 amps for this lead/acid AGM battery, with no mention of whether charging is carried out with the battery in situ or out of the vehicle, and I am aware of potential risk to the vehicles electrical system. I note that CTEK "smart" battery chargers offer a range of chargers with fixed amperage charging rates. The CTEC MXS 3.8 having a max amperage of 3.8 and closest to Toyota's recommendation. My neighbour has just purchased a CTEC MXS 5.0 - 5 amp maximum fixed charge rate which was recommended by CTEC via an email. Your advice as to whether this MXS 5.0 charger is OK when charging the Prius totally dead AGM lead/acid battery would be appreciated and also whether it can be used with the battery in situ- the battery mounted within the car. My electrical understanding is basic.

JL, Lodsworth
There is a very specific way to jump start a Toyota hybrid and it's a red positive point under a square black cover to the right of the engine compartment with the negative lead connected to the negative earth metal structure of the car. Probably better to use a 12v charge pack to start the car, then take it on a 50 - 100 mile run than to try to charge the 12v battery. (At least, that's what I do.) The best battery conditioning float charger is Accumate. Whatever you do, do not use a 'trickle charger' and do stick to Toyota's recommended charging rate.
Click back to Honest John's Motoring Agonies 19-10-2019 Part 1
Comments
Author

Honest John
Latest