Honest John's Motoring Agony Column 28-09-2019 Part 1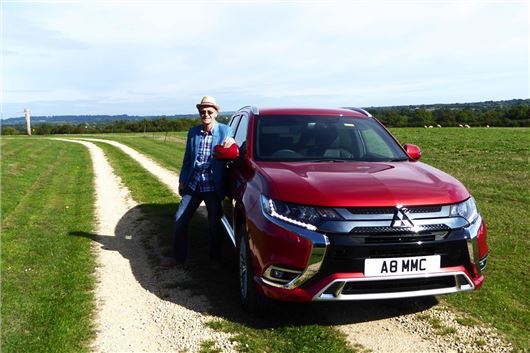 Published 26 September 2019
This week's automotive agonising involves oil change intervals, left foot braking, Golf GTIs, MINI Countryman, and in Part 2 we check out high seats, Grand Tourers, TPMS and some bigger issues.
As usual, emails to Honest John should be addressed to: letters@honestjohn.co.uk  Please try to keep them as short as possible.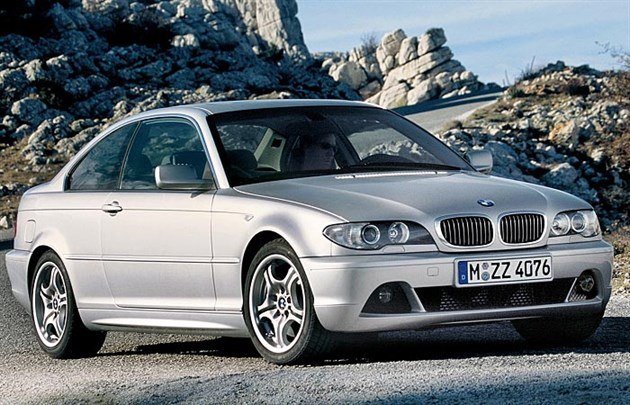 An inspection calls
I have a 1999 BMW 323 automatic coupe. I had the last inspection service at the BMW dealer last November at 108,000 miles. Since then I had a waterpump change and few months ago ATF changed. Now I almost 10,000 miles since the last service and the inspection light tells me there are still 5,000 miles left before the next inspection. This will take me almost to next October/November. Shall I wait until then or have an oil change now? Also, do you recommend an air conditioning service at £80 by the dealer or I should leave it if it works fine?
KA, via email
We say every engine needs an oil and filter change at least every year or every 10,000 miles whichever comes first. Stocks of R134a refrigerant are running out and becoming increasingly expensive. R1234YF cannot be used instead and is even more expensive. So not a bad idea to get the refrigerant topped up now for £80 rather than a lot more next year.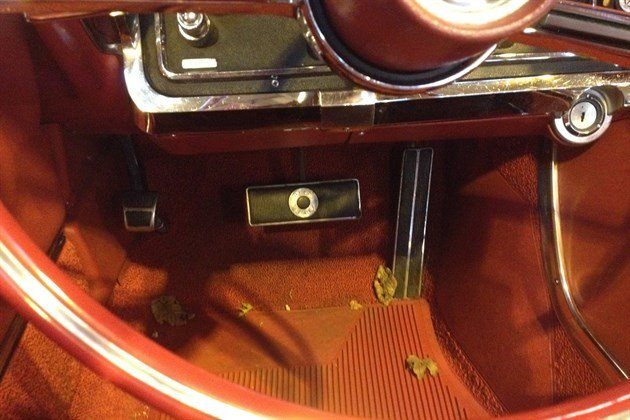 Foot in it
I used to sell cars in America, the majority being automatic. Every customer, numbering in the thousands, used their right foot to brake. In addition, I worked with hundreds of salespeople, all of whom adopted the same driving style. This mirrors my experience of selling cars in this country. I know that you have strong views on this but, I believe that, though individually we should do as we please, this matter may well be more than simple preference and may stray into best or safest practice.
DM, London
If people want to kill people through their crass stupidity all I can do is try to educate them and save a few lives. You presumably have two feet. The automatic car has two pedals. What could be more obvious than to use your left foot for the brake and your right foot for the accelerator? You then eliminate the 'Highway Code' 'Thinking Distance' entirely and stop a lot quicker. Particularly important in areas where cars and pedestrians mix. I proved this conclusively at Mercedes Benz World (https://www.mercedes-benzworld.co.uk/) on 7th May. You don't walk on one foot. You don't pedal a bicycle with one foot. You don't play a piano with one foot. You don't fly a small plane with one foot. You don't drive a go-kart with one foot. Why attempt to drive a car with one foot and have less control over it than you would using two feet?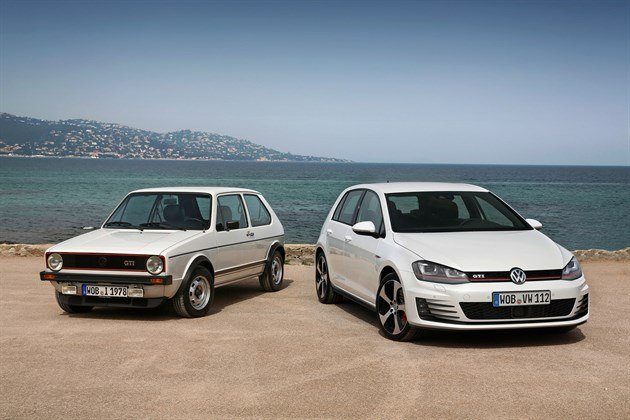 Golf course
I've had seven VW Golf GTIs over the last 30 years, from Mk1 to Mk6, all purchased at around 3 years old and changed at around the 120k mile mark having given good reliable service. The latest is my second DSG, a 2011 Mk6, coming up to 95k miles. Can I safely carry on with the DSG for another couple of years, or is now the time to change? Do I stick with VW or is there something else to consider that would give the same fun, style, reliability and versatility?
DT, Newark
The EA888 engine could suffer coking up of the inlet valves, which is why they added indirect injection to it in 2013. The DSG is the DQ250 6-speed wet clutch type and needs fresh oil and filter every 3 years or 38,000 miles. Mk VIs have not been the most reliable Golfs: /carbycar/volkswagen/golf-vi-2009/good/ You could consider a previous shape Honda Civic Type R, or a BMW 130i or a Mazda 3.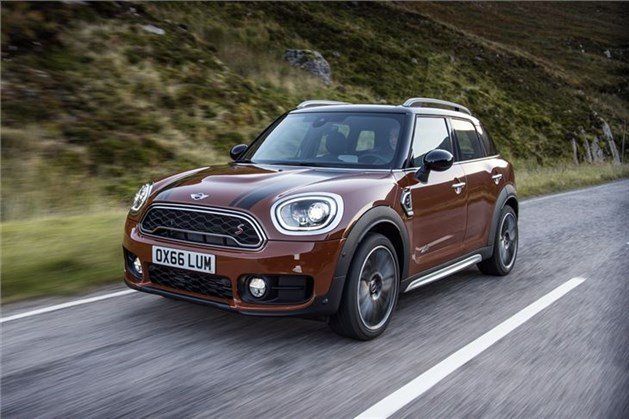 Maxi MINI
Unless I can find a MINI Cooper 5-door automatic to test-drive, it now really comes down to these two cars: VW Polo 1.0 DSG, or the bigger MINI Countryman 1.5 Automatic which seems like a lot more car, but is probably more expensive on fuel. Please let me know your thoughts?
DS, via email
If you need to carry 5 people then that's a reason for the Countryman. It's actually Golf/Focus size. Nothing 'Mini' about it apart from the styling. But while you're at the VW dealer you might take a look at the T-Cross: /road-tests/volkswagen/volkswagen-t-cross-2019-road-test/
Checking out
I was in the checkout at Morrisons Supermarket in Fleet, Hampshire today and got talking to the lady next to me at the checkout.  She had just been fined £85 for staying longer than 2 hours in the car park there. She complained to Morrisons but has got nowhere with this complaint. Apparently she not only did a shop, but also had a meal in the restaurant in the supermarket. I think it is scandalous to fine this lady £85 for shopping in the supermarket and using its restaurant facility. I don't think that squeezing that in to just 2 hours is reasonable. What do you think?    
PM, Fleet
Until the law is changed by Sir Greg Knight's Parking (Code of Practice) Act that was supposed to come into force this summer, the law is the Supreme Court ruling in Beavis v Parking Eye, November 2015. Beavis exceeded the free parking limit and challenges the right of the carpark operator to penalise him for this. He lost. See:  /faq/private-parking-penalties/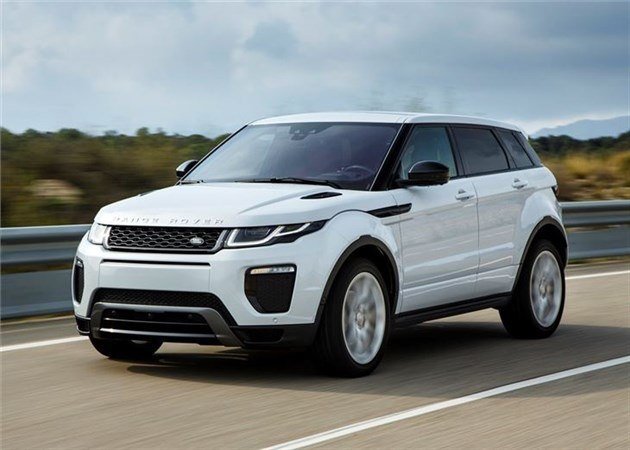 Hourly irate
Following an annual service l was advised that some bolts on the PTU of my Range Rover Evoque were loose and I should urgently book the car in for further investigation. l was told that they may need the car for maybe one or two days and was kindly offered me a courtesy car. Today I delivered my car to the dealer and collected the courtesy car at 08.15. to my surprise, at 9.55, l received a video form the technician with health check and confirmation that he found no bolts loose but did give then a tweak. On collecting the car, l was charged £330 plus VAT for less than 90 minutes hours work. When l question this, the service manager replied. "we charge £190 per hour which is very competitive". Is this correct, or the service manager just trying to justify the costs? Most importantly there was nothing wrong with the bolts on the PTU in the first place. No surprise that Main Agents are losing customers.

AH, via email
Write a letter to the dealer principal of the dealership expressing your disquiet about bringing your car in for a non-fault to be repaired, then being charged £330 + VAT for the non-fault not being repaired because there was no fault. State you want the full £330 + VAT refunded within 21 days or you will take the matter to Small Claims. Send it by Post Office Special Delivery, keep a copy, and staple the certificate of posting to the copy so it becomes a 'matter of record' should you need it for the court to show you made a "reasonable" attempt to settle out of court.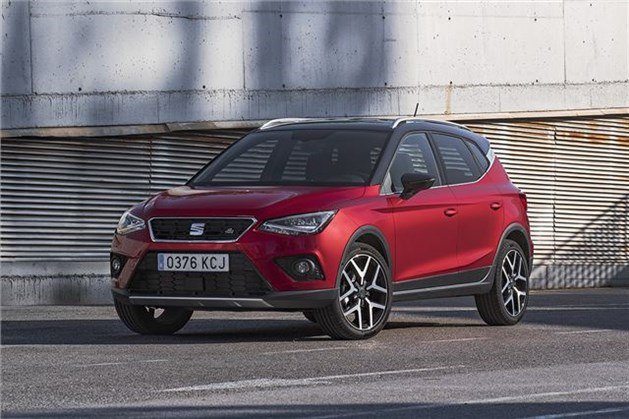 Join the DQ
I note that your readers have had poor experiences of cars fitted with the VW group dry clutch 7-speed DSG automatic gearboxes. I have a SEAT Arona 1.0 115 ES tech DSG. Could you include in your Saturday Honest John data some advice on the dry clutch DSG box as to what services and garage attention would minimise the problems/failure rates. We have what we have. How can we keep on top of the DQ 200 seven-speed problems?
SR, via email
The DQ200 7-speed low torque dry clutch DSG was designed to be maintenance-free using long-lasting synthetic oil. But the synthetic oil turned out to be conductive at high temperature, knocking out the mechatronics. So the transmissions were recalled in 2012 and the synthetic oil was replaced with mineral oil that eventually degrades. All new DQ200s from 2012 were factory filled with mineral oil. These seem to be lasting about 5 - 7 years, so independents and the better VAG dealers are recommending changing the oil every 4 years. This excellent home-made video shows how it can be done: https://www.youtube.com/watch?v=ZtCA3wqDa1s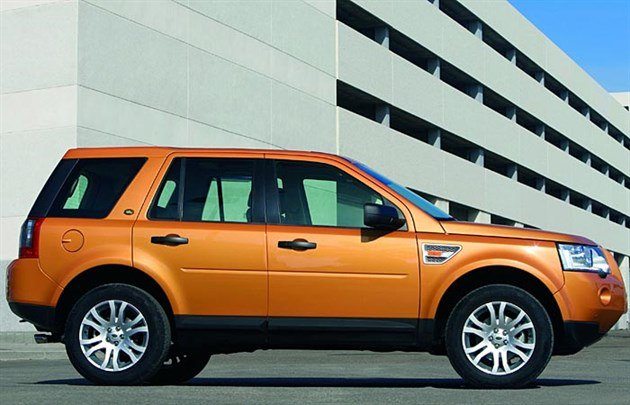 Documentary evidence
On 7th June 2019 I bought outright a used Land Rover Freelander 2 from a 4x4 specialist. The proprietor gave me the tear-off portion of the V5 registration document. I still await the changeover document registered in my name, but as yet this hasn't happened.   On contacting DVLA (by phone), I was told that they hadn't received the document from the dealer. I was advised to contact the dealer, which I've now done. The dealer stated that nowadays such actions are done online and this he did. DVLA made no mention of any dealer orientated online changeover procedure and since they've already told me that my details aren't recorded, I'm worried as to what to do now. Please advise if such an online procedure described by the dealer actually exists. If not what should I do.
DB, via email
Yes, there is an online system but something seems to have gone awry in your case. Get a Form V62 and register the car in your name. You can get them from Post Offices. Or download from: https://www.gov.uk/government/publications/application-for-a-vehicle-registration-certificate. The question mark here is whether the car is taxed. Did you pay for it to be taxed when you bought it? Did the dealer tax it in his name and leave it in his name? Or did the dealer leave the tax in the name of whoever had the car before? (Both illegal.) You can find out if it is recorded as taxed here: https://www.gov.uk/check-vehicle-tax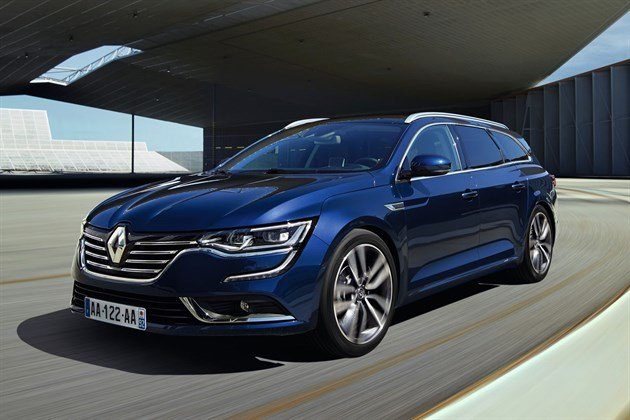 Am I being fuelled?
I live in the north of France and drive over to the UK every week. As most of the fuel available in France is from supermarkets, I always fill up in the UK with premium diesel. I have Renault Talisman Initiale Paris with the twin-turbo 1.6 diesel engine, which seems particularly sensitive to the quality of fuel. There is a noticeable difference sometimes in how peppy and responsive the engine is when  using premium diesel, and my mpg, which I work out on a spreadsheet, can rise from just over 40mpg to 46mpg. Sometimes, though driving the same roads in the same style, there seems to be no improvement in mpg over standard diesel, and I feel certain that the additive package I am paying for has not been added. How can you tell besides my rather unscientific records?
KW, France
Without instituting a series of sample tests on the fuel itself by a petrochemical laboratory, you can't. What I do is stick to the same brand of Superunleaded or Superdiesel (Shell V-Power) and use the Shell Go+ smartphone app (https://www.goplus.shell.com/en-gb/) to minimise the cost. The 1.6DCI in your car was very advanced when first launched but didn't do well in the WLTP tests so has now been replaced by a 1,750cc version with 150HP.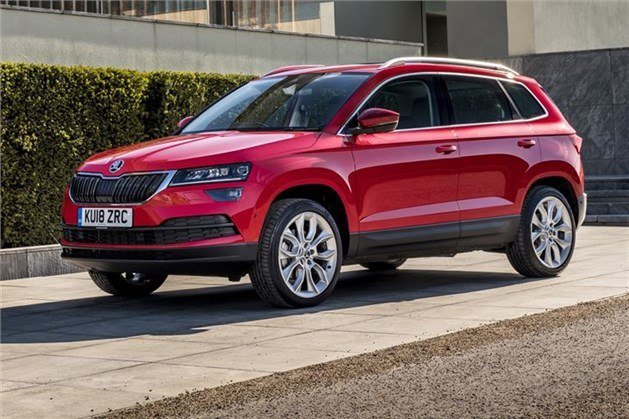 Extras, extras, read all about them
I've decided to go ahead and buy a Skoda Karoq. The dealer is trying to sell me some extras, which I am struggling with and perhaps you can advise me of your views. They are offering me a Kenwood DRV430 dash cam for £210. It only covers the front of the car and I am struggling to understand the benefit as it doesn't cover the sides or the rear of the car. Is there a dash cam that you would recommend that will cover the entire car and do you think they are really worth having? They are also offering GAP insurance for £375 for a 3-year period. Do you think this is worth having and is there an insurance company that is best for this sort of cover? I am looking to set up a policy with LV for the car.
MF, via email
Dashcams Buying Guide here. Mivue 766 here. Garmin 55 here. Nextbase 512GW here. BMW is now offering optional front and rear dashcams on the new 3-Series that run continuously and pressing a button saves the previous 30 seconds of front and rear footage. But obviously to cover all four sides of the car you would need at least four separate cameras. For GAP insurance, we work with and therefore recommend ALA which is almost inevitably cheaper than the commission-hungry GAP insurances bought via dealers. There are other independent GAP insurers. The point of it is to make up any shortfall between the insurance pay-out and a total loss, which might be very necessary if the car is on a PCP.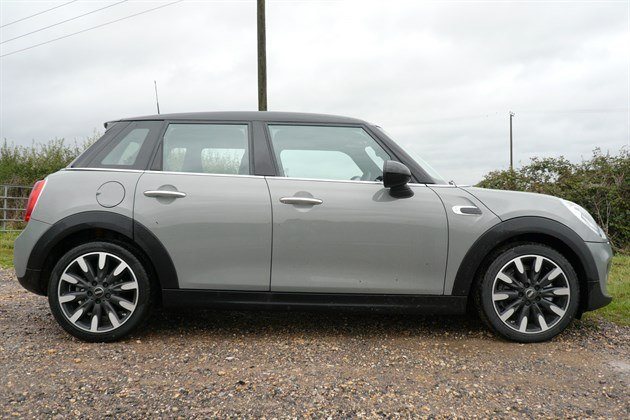 Letting it slip
I am a loyal BMW MINI customer, driving my MINI on lease from September 2017. The car has done 15,000 miles and is less than 2 years old. This is my 3rd MINI; no issues with the clutches of the previous two. On 24th June, a warning message came up stating 'clutch overheating, stop to let it cool down.' I stopped immediately and was unable to use the clutch. I contacted MINI Assist who came within 30 minutes and said it would be covered by warranty. I was then taken to pick up a hire car. The following day I received a phone call and was told that in order to check whether the work was covered by warranty, they needed to remove the gearbox and that would cost £700. I was told it would cost about £2,000, if not covered by warranty. They later confirmed it was not covered and the cost after negotiation was £1,777.67. I needed my car back  so what choice did I have? The fact the repair is not covered by Warranty is totally unacceptable and alarming. The car is less than 2 years old and my driving style was not an issue on 2 previous MINIs driving significantly more miles. To resolve the issue, MINI should pay the full cost of the repair. I am now effectively being held to ransom by MINI and my car is being held some distance from home until I pay for the repair. 
HS, via email
Unfortunately most manufacturers do not warrant a clutch beyond 6 months because of the significant possibility that a driver can destroy it himself or herself. That is standard across the industry.  The exceptions are if the clutch has failed due to a manufacturing defect, or if the clutch slave cylinder has leaked fluid onto the clutch or if either the engine crankshaft seal or the transmission seal has leaked oil onto the clutch or if the clutch failure is due to dual mass flywheel failure. Of course, all of these are virtually impossible for the owner to prove because they are only revealed when the engine and transmission are separated so unless the owner is present when that happens, he/she will have no knowledge. You don't say which MINI this is (One or Cooper.) All I can get from the reg is that it's 1,499cc and petrol. I had another report of clutch failure on a MINI this morning, but that was on an older car with 25,000 miles.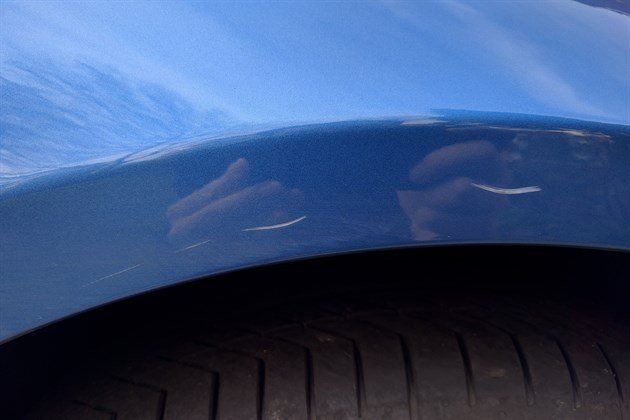 Doing it from scratch
I recently rented a car at Stansted airport. The rental was very cheap but when I returned the car I was charged their 'standard' charge to repair pre-existing damage to the car. One was for a scratch below the passenger door which I had photographed and reported when I took out the car, and the other some scratches on the wheel hub, which I hadn't noticed at the time. When I returned the car I could not find the photograph until the charges were made, but when I returned to the office with the photographic evidence I was told I would have to apply to head office to stop the charge going through as the person I had dealt with said he was not authorised to cancel any payments. I have since done this, with an enclosed scan of the scratch, but with so far no reply. I am very suspicious about their 'charges' as whilst I was waiting 3 other customers were charged the 'standard' fee of £300 for damage they were unaware of. I am also suspicious that although I flagged the scratch when I took the car, the inspector obviously did not make a note on his sheet and the next customer may be charged for exactly the same damage. Please would you advise me as to what I can now do to avoid a costly repair charge for damage that I was not responsible for. And I would advise anybody renting a car, especially from a company with low rental costs to thoroughly check the car, take photographs of marks and damage and make sure they are logged before driving the car away.
AS, via email
Notify the managing director of the rental company that you have the evidence that the car was scratched before your rental and you want the £300 refunded within 21 days or you will sue for the return of the £300 using Moneyclaim. Enclose a print of the scratch with your letter. Send it by Post Office Special Delivery, keep a copy, and staple the certificate of posting to the copy so it becomes a 'matter of record' should you need it for the legal process. If you need to take this to Moneyclaim, here is the procedure:  https://www.gov.uk/make-money-claim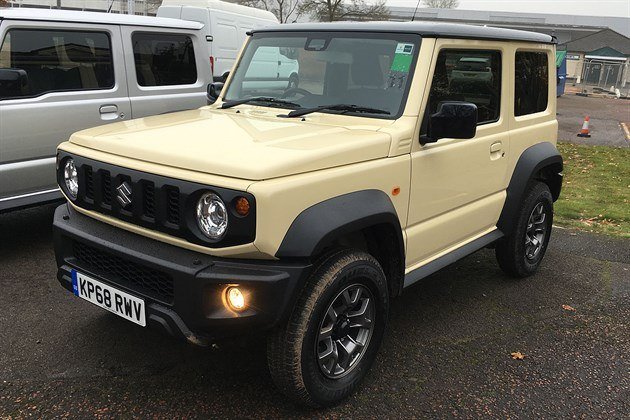 Narrowing it down
I am retiring to the UK and want to buy a car to meet my changing needs. For the last 12 years I have happily driven a Honda CR-V in France. I have two six stone dogs, will have a very narrow garage (and have a strong preference to park inside). The garage doors are a shade over 2m wide, the garage is 2.5m wide and I need to be able to get out of the car. Mostly the car will be used to potter locally but also to go back and forth to the Alsace until my house there sells. I am 4 feet 11 inches and either the seat needs to go up or the safety belt move down to prevent being garrotted whilst driving. I am considering a Suzuki Jimny but would appreciate your wise guidance.
GH, via email
The wonderful little new Jimny is sold out. You could get a used old model Jimny but they are dreadful to drive on the road. 2,000mm gives a bit of scope. A VW T-Cross is probably closest to what you need: /road-tests/volkswagen/volkswagen-t-cross-2019-road-test/ (Width: 1,799mm (including mirrors) You could go for a Suzuki Vitara: /road-tests/suzuki/suzuki-vitara-10t-allgrip-2019-road-test/ (Width: 1,775mm + mirrors) SEAT Arona: /road-tests/seat/seat-arona-10-tsi-2018-road-test/ (Width: 1,942mm including mirrors) Or maybe a Citroen C3 Aircross: /road-tests/citroen/citroen-c3-aircross-2017-road-test/ (Width: 1,976mm  including mirrors)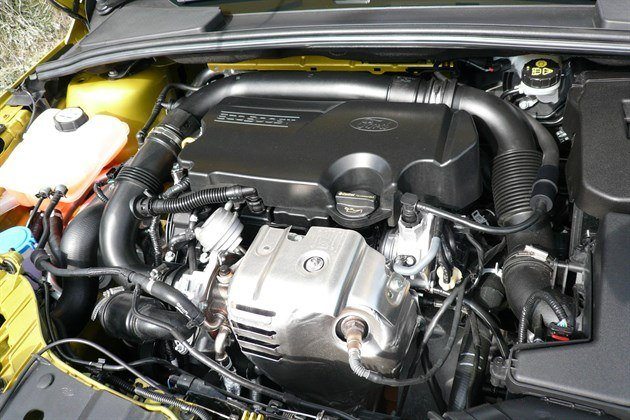 Degassed at the idea
I have a 1 litre Ford Focus Ecoboost,  first registered in March 2017. I've been told there have been problems with cylinder heads/blocks cracking? Have you heard of this issue? Also, are there any recommendations for timing change changes or the like I should be aware of.

JB, via email
A 2017 should have the latest, improved, turbo degas pipe. All about the issue here: /carbycar/ford/focus-2011/good/ And here: /carbycar/ford/focus-2014/good/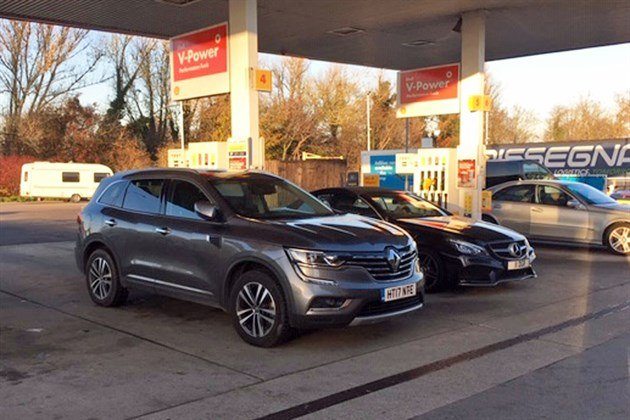 Pumped up
I read your piece about Volvo D5 diesels and fuel with interest. I have a Volvo V70 D5. I routinely fuel with superdiesel (largely because of your advice on the subject). On Thursday I drove Gosport/Plymouth (168 mile) and, being mildly obsessive, used the car's computer to check the mpg. I achieved 46.8 (which is in line with what I normally get). On my way out of Plymouth I realised that I needed to top up. I went into a local service area which was busy and didn't have superdiesel on my pump. I would guess that I ended up with about 3:1 regular: super in the tank. When I got home I checked the mpg. 37.2. I appreciate the traffic was different, but that seems a big difference.
MFR, via email
Many thanks. Doesn't surprise me at all. I do better 3 - 4 mpg better than the Real MPG average in my current 3008 1.5 BlueHDI EAT6 by sticking solely to Shell V-Power diesel.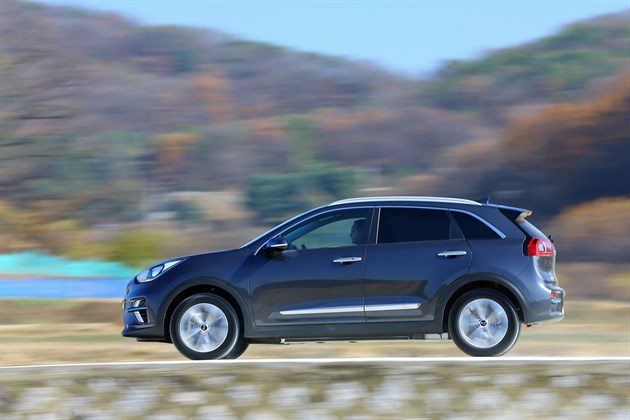 Electric avenues 
I have had a 2013 Ford Focus Powershift for four years, and it has now done 55,000 miles. I know you are not keen on the automatic box in these. Ford and my local service agent say that they will need no service for life, but I am convinced that any mechanical device will require some service. What do you think I should do? I would rather like to change it, and would like to go electric, but I'd need a range of at least 250 miles. What are my options?
RR, via email
KIA e-Niro: /road-tests/kia/kia-e-niro-2019-road-test/ Hyundai Kona e: /road-tests/hyundai/hyundai-kona-electric-64kwh-2018-road-test/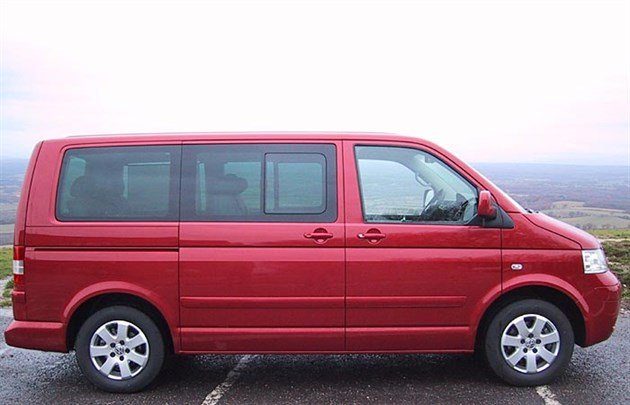 Miles high club
For two years I have owned a 2010 VW T5 Transporter minibus, (engine type CAAC), which has done 363,000 miles and is used as a taxi. Had EGR checked by Westbourne of Hickstead who were going to attempt a Terraclean of the EGR - they reported that the EGR actuator seized and EGR was basically inoperative. Therefore EGR was replaced on 26th June. At first, it seemed to cure the problem - no recurrence for 200 miles, but today the fault returned just as before. Desperate now. Any thoughts please?
LM, via email
Try posting at http://www.honestjohn.co.uk and then <ASK HJ> so it can be referred to our mechanic. But, at 363,000 miles you have to face the distinct likelihood that the engine is close to end of life.
Click to Honest John's Motoring Agony Column 28-9-2019 Part 2
Comments
Author

Honest John
Latest