Honest John's Motoring Agony Column 31-08-2019 Part 2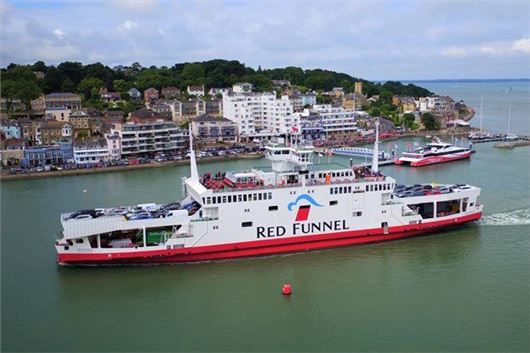 Published 30 August 2019
Click back Honest John's Motoring Agonies 31-08-2019 Part 1
(Answers on self-starting cars, hybrid economy, turbo trouble, swivel seat and a lot more to get your teeth into both during and after breakfast.)
Self-starter 
On a recent ferry to the Isle of Wight, and just after it sailed, one driver was tannoyed to return to their car with the message "your engine is still running." Whilst at first that seemed totally bizarre, thinking about it, I can easily see how it would have happened with key-less entry, a fairly quiet vehicle engine, and all the noise and vibration going on during loading of a ferry
MB, Rushden
Yes, with engine stop it's very easy to get out of a car thinking it's switched off while the engine is still 'live'. After a short time it will re-start by itself.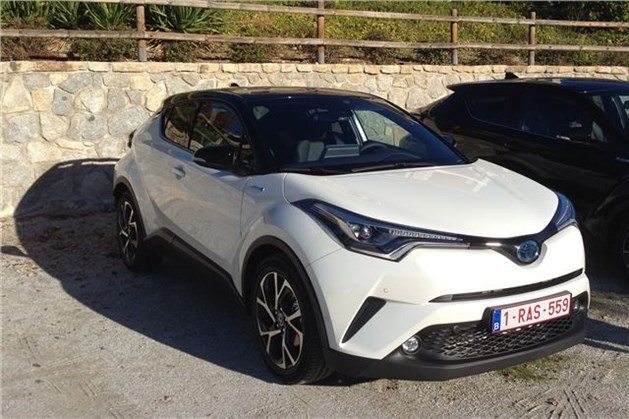 All consuming
I have a 2012 Nissan Qashqai 1.6DCI N-TEC, with just over 90k miles. It's been brilliant: really fast, comfortable and economical. It's running well but, given its age, I feel I should update it at some point and move to something greener. Several friends have suggested that I hold off for a couple of years as they think eco alternatives will be more developed by then. What do you think? Wait a while, or are there viable (ideally hatchback) alternatives already available?  
SF, via email
I ran the Renault version of the Qashqai for a year and 20,000 miles, averaging 48.28mpg, which wasn't bad but is beaten by 2mpg in my recent Peugeot 3008 1.5 BlueHDI EAT8 automatic: /our-cars/renault-kadjar-16-dci-130-4wd/ and /our-cars/peugeot-3008-1/ There are a lot of new SUVs either already here or on the way, but they are likely to be a lot more expensive for three reasons: Petrol hybrids are more complex and dearer anyway and the batteries cost £200 per kWh; Sterling has plummeted against other currencies; and EC CO2 corporate emissions fines could put up the average cost of vehicles in the EC by between £2,000 and £5,000 in 2020. As it is, drivers are averaging between 44mpg and 45.8mpg in Suzuki Vitara 1.4T Boosterjet manual petrol manuals: /realmpg/suzuki/vitara-2015 / 49mpg in the SEAT Arona 1.5TSI ECO: /realmpg/seat/arona-2018 / The Toyota C-HR hybrid on the TNGA floorpan is averaging 57.7mpg: /realmpg/toyota/c-hr-2016 / The MINI Countryman Cooper S PHEV is averaging 85.5mpg: /realmpg/mini/countryman-f60-2017-plus-phev / The Lexus UX hybrid on the TNGA platform is turning in 46.7mpg so far, but that should get better. To come is a hybrid Honda HR-V and lots of hybrids and 12v or 48v 'mild hybrids'.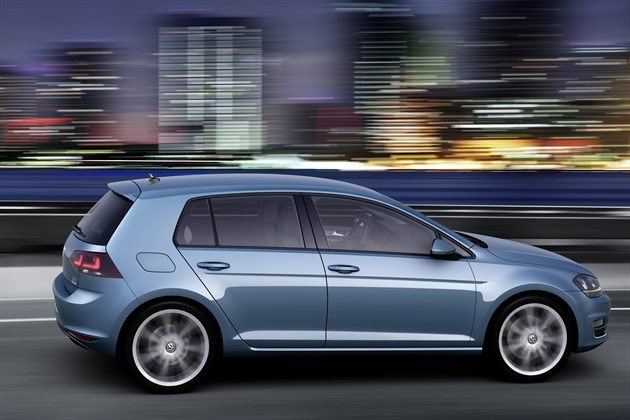 "It's a Golf"
I have a VW Golf 1.6 TDI SE registered in 2013, which I  bought with my pension pot, believing it would be reliable for a long time and a big mileage. Now the turbo has failed at 52,000 miles and I have had to pay £2,500 to get it replaced. I have written a letter of complaint to the dealer I bought it from, as advised by Citizens Advice, but it has been ignored. The car has been serviced regularly and driven carefully. Is there any point in pursuing my case? 
JA, Chester
No. The car is 6 years old so is legally outside any liability by the original supplier, and if there was liability it would be the supplier, not the manufacturer. Turbos typically fail because drivers repeatedly switch their engines off when the turbos are too hot. This carbonises the oil in the turbo bearing oil feed and oil return pipes, reducing the flow to the turbo bearing which eventually fails as a result. You need to replace both the turbo oil feed and oil return pipes at the same times as the turbo or the new turbo could fail within 1,000 miles. Now you know, always idle the engine for a minute or two after a long motorway run, after a long ascent or after towing before switching off. No need to do this after normal suburban bimbling around.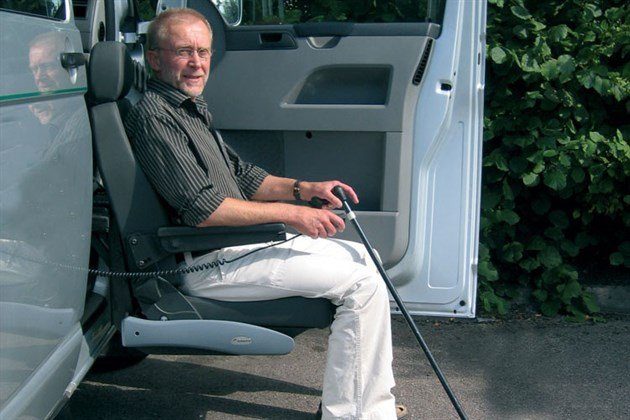 The ins and outs
My husband is now wheelchair bound, but hopefully would be able to transfer to a car via a transfer board: slide across to a seat of a similar height: 58-60 cm. Only two other requirements. A seat without too much of a side lip, which so many of them seem to have now, and secondly a big door, as his knees don't bend as well as they used to. Not much to ask , I know, but would be interested in your thoughts.
CT, via email
This is the kind of thing you want: https://www.ergomobility.co.uk/getting-in-and-out-of-your-vehicle/swivel-seats/ For more, Google <<swivel seats for disabled>> or <<car access seats for disabled>> Some SUVs have surprisingly wide opening front doors with low sills. For example, the Renault Kadjar (see attached photo).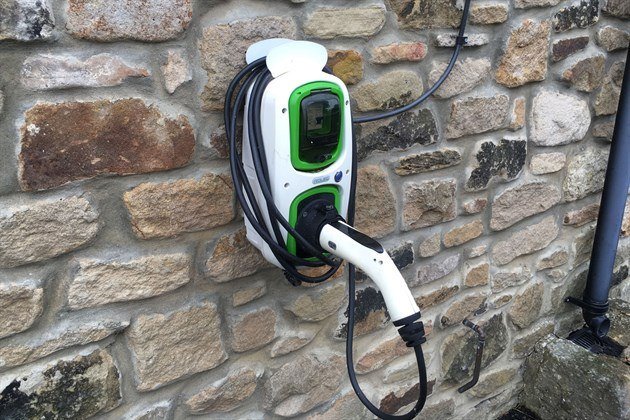 Unplugged
I recently took my wife's BMW 120d X-Drive to the local BMW dealer for some minor bodywork repairs. The loan car was a brand new BMW 225XE Performance M Sport PHEV. On introduction to the car, I asked the service assistant how far the electric charge would take me, as I only needed to do around 100 miles. She then said, "oh we don't bother to charge them up, we just run them on petrol". The dashboard display showed an average fuel efficiency of 35mpg and so, in order to cover 100 miles, I had to put in £20 worth of petrol (about 3 gallons). There was no lead in the boot which might have allowed me to charge the car up from my solar panels at home so petrol was the only option. Call me old-fashioned, but this strikes me as bonkers. My wife's BMW does over 50mpg and even my 11 year old Audi 3.0 TDI Quattro Avant (with nearly 160k on the clock) still does over 40mpg. Why would I contemplate buying one of these PHEV things with more bells and whistles than a Wurlitzer organ when the electronics will probably fall over before my trusty Audi has done 200k miles? Aren't the dealers also missing a potential marketing trick by not charging these cars up overnight so that customers can enjoy the benefit of the PHEV technology? You just know that the cheap Chinese electronics that these new cars rely on so heavily to work will begin to begin to fail shortly after expiry of the warranty. Nobody really knows how long the batteries will last and not only do they need lots of seriously depleted materials to make them but they significantly increase the weight of the car. This takes planned obsolescence to a whole new level and it is doing the environment no favours at all. The whole PHEV thing is a huge con and a fashionable bandwagon that car makers are happy to provide to their customers. The latest BMW showroom trick is to have the cars plugged into the mains (presumably on a battery trickle charger) so that they can have the cars' LED lights on all day. This would not be so bad if the dealership had solar PV panels on the roof but the electricity for this trickery is coming mainly from gas-fired power stations. Environmental responsibility? I don't think so. Time for an environmental reality check BMW. As for demonising diesel vehicles, this is another clever con to get us to replace all our efficient vehicles with (new) less efficient ones with heavy batteries and petrol back-up engines which, in reality, run most of the time. Remember when we were told by the music industry that CDs would mean the end of vinyl LPs? Those of us who could hear the difference knew different and we have been proved to be right. I will stick with diesel cars for now, apart from my seemingly everlasting 1935 Austin Ten Lichfield which comes out on sunny days. This car is not very fuel-efficient and struggles to reach 40mph on the flat but it's embodied energy from manufacture is still going strong
PN, West Blackdene, Co Durham
You're right in a lot of this, but don't ever used the offensive phrase "cheap Chinese" again. The British might have tried to turn them all into drug addicts from 1839-1860, but these days Chinese quality often exceeds that of anywhere else. Huawei is already so far ahead with 5G it's got Trump running scared. But there is a problem with the German KLE charge control system of German PHEVs and that will be why the dealer isn't risking charging his 225xe Active Tourers. The real issue with PHEVs and hybrids is that people buy them thinking they will be suitable for repeated short runs of just a few miles. They aren't, because as well as their Nickel Metal Hydride or Lithium Ion traction batteries, they also need 12v batteries and if the 12v battery is not charged as well it packs up and the cars cannot be started without a jump. That said, Mercedes Benz latest OM654 1,950cc diesel engine that already meets RDE1 is extremely impressive, even though the emissions equipment it had to carry is as big as the engine itself.
WARNING: THE FOLLOWING TWO EMAILS ARE LONG AND THEN LONG AND TEDIOUS. MANY OF YOU MAY PREFER TO STOP READING AT THIS POINT.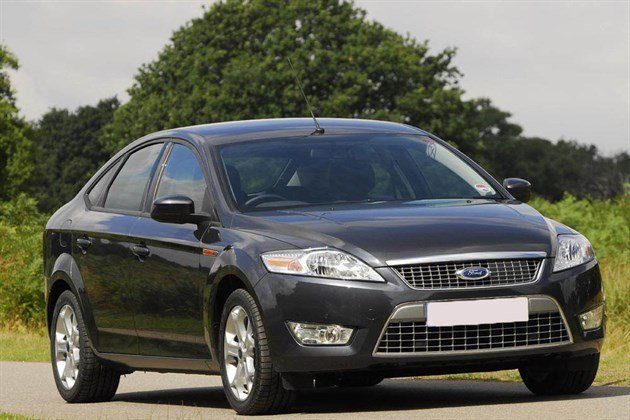 Flawed Mondeo
After getting a 'full' RAC vehicle report and everything ok we bought a second-hand 2012 Ford Mondeo 1.6 petrol EcoBoost with 35,000miles (and near full Ford service history) on December 4th 2018 privately for £6,200. A few days after l was shocked when l found out via DVLA  there was a Ford recall on it and booked it in to the local Ford dealer on 7th December. The Manager said he would give it a multipoint check whilst it was in as l told him l'd just bought it second-hand. When l collected it he said it wasn't affected by the recall (odd) but had done the clutch (hill assist) software update and multipoint check and everything was fine. Less than 20 weeks later, on Thursday 18th April, my wife phoned me having had to drive to her mum's saying the car engine was making a funny noise. She phoned her brother in the motor trade and he said whatever you do don't drive it. I got Ford Assist (actually the AA) out. They said there was no oil in it and no oil leak. This was confirmed by my (independent) garage who said l needed a new engine. No oil warning light had come on. We were devasted especially as my wife is looking after her terminally ill mother in a remote part of North Devon and needs a car to run her to hospital, doctors etc. After a bit of googling l found out sudden catastrophic engine failure is common on Ford Ecoboost engines and found a BBC 'You and Yours programme where the Director of Ford UK Andy Barratt is responding to literally hundreds and thousands of UK customers and he said we wanted it known he would expect anyone with a problem to take it to their nearest Ford dealer, get a courtesy car and for Ford to pick up the bill, and that he was personally contactable. I emailed him and to be fair he answered within 15 minutes asking for details and where the car was and he'd get his team to look at it after the bank holiday. I thanked him and told him. The following day, 20th April l went to the nearest Ford dealer in Barnstaple (as we've just moved down so my wife is nearer her mum). The taxi driver said that garage was terrible and he wouldn't take his car there. Anyway, when l said to the man in the garage l was very emotional and told them about the car they said maybe the problem was caused by the garage that had done the MoT the same morning the engine failed (it had passed and was test driven and had an advisory of slight noise at 1,200 rpm). I could see they were trying to pass the buck. They said they needed to see the car but couldn't offer a courtesy car. As it was the bank holiday l couldn't get the car there anyway until after the bank holiday. Meantime after more Googling l found a Facebook 'Ford Ecoboost Disaster' Group and over 4,000 members. 2 things struck me. Firstly, there was hope as it appeared they had got lawyers Roscoe Reid on board and they had won a multi-million pound law suit. But, secondly there were few accounts of Ford picking up the bill but many accounts of people having to pay diagnosis fees (often circa £1,000) and then being told their problem is nothing to do with the 'Ford problem'. Many, many stories of people getting nowhere via Trading Standards, Motor Ombudsman, etc. The Ford dealer contacted me following Andy Barratt contacting them and they said l needed to sign a Diagnosis Fee Agreement (i.e. an open ended cheque). I said no, contacted the Ford Customer Centre and strongly complained. Ford is judge and jury and because of my wife's situation l couldn't face more  stress wrangling with Ford and so ordered a new engine via my garage (£1,950+VAT + £600 surcharge returnable on sending our engine back). A few days later l had an email from Ford Customer Centre saying they had reviewed my case and would give me 1 hour diagnosis free. I said thank you but no thank you. I had also phoned Roscoe Reid every day for a week and every day was told someone would phone me back within 24 hours. No-one did, so l went to see them. They unhelpfully said because the case had been won they were no longer involved. The result for people like me was just more frustration. We've had and loved Ford over 20 years, especially Mondeos but as soon as l have it back on the road will try and sell it and never drive Ford again. 
GE, Barnstaple
There are two entirely separate Ford Ecoboost engine issues. One is with the 1.0 3-cylinder EcoBoost that can lose its coolant due to failure of the water-cooled turbo degas pipe. That is not what happened to you. The others are the turbo bearing failing due to oil starvation and cracks in the cylinder head of the 1.6 4-cylinder EcoBoost. I have received very few actual complaints about this. But you say your engine ran out of oil "less than 20 weeks later". I can't tell you if this was related to the turbo problem or to the cracked cylinder head problem or to something else. (Obviously you should have been regularly checking the oil.) But if Ford has put a new engine into the car for £1,950 + VAT then that is actually less than half the price of a new engine so they have already "helped" to some extent.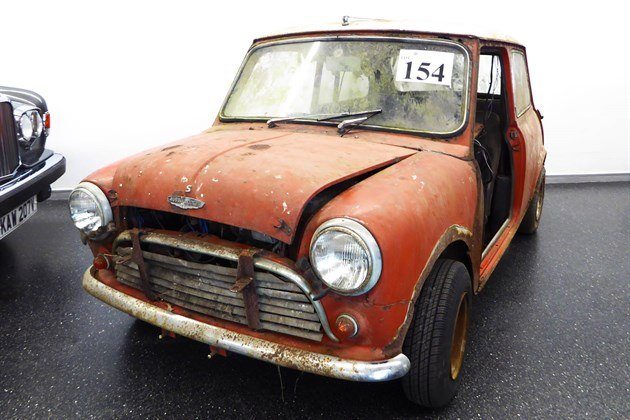 A misunderstanding
I would like to put this case to you for consideration. I have exhausted all options and believe I have no alternative other than to refer to the County Court. The repairer has refused my offer to make full payment, without prejudice, by Building Society cheque, to enable inspection to confirm the car is driveable before releasing payment. My Solicitor has stated in letters that he has no legal right to retain the vehicle until I make full payment. Is this correct? What is the position when a cost and scope has not been recorded prior to work commencing. Do I have a case for compensation, relating to the 2 year delay in completing a 20 hour task? In 2007 XXX undertook an extensive bodywork restoration, involving replacement panels, repair of rusted sections, including sills, 'A' panel, removal of doors and a complete respray, with associated preparation and rust prevention solution. The invoice for this work included 40 hours labour at £20/hr – see INV 30 Jul 07. In [April 2017] XXX was asked to assess rust that was appearing on the scuttle panel (a small section below the windscreen). He inspected at my property and advised that his previous restoration had stood up well and that the work required was only minor. I asked him to specify when he could fit into his schedule and the car was driven to him on 3 April 2017 for the work to be undertaken. No costs were discussed or agreed, as I took his 'minimal work' statement to mean it would be a fraction of the previous time, cost and timescale to complete. After a considerable time, I visited to assess progress and was alarmed to find that he had removed the entire front wing, without any prior consultation. After a catalogue of excuses and several unfulfilled promises to complete the work and threats of legal action, we reached the 18 months elapsed time. I drafted a letter and discussed with my Solicitor [25 September 2018]. However, I declined to issue this after further assurances regarding completion. Further pressure was applied when we passed the 2 year mark from delivery for work. This contrasts with the 10 weeks for the 2007 restoration, which he justifies due to competing regular work. There was no such work observed during my visits over the 2 year period and in fact he stated that no other work would be done during my restoration. When finally complete, he provided a verbal cost of £2,664. I said this was ridiculous and he stated that he would not release the car until full payment was received. Furthermore he stated that this had to be by cash or bank transfer, as he was not prepared to accept a cheque. I have made numerous visits to inspect and made telephone calls chasing progress, which I can substantiate by reference to BT bills. Yet XXX has not made a single telephone call to me, nor made any other attempt to communicate over the 2 year + period. I therefore sought legal advice and was advised to make a reasonable offer to settle the matter. Despite only authorising the minor scuttle repair I based this offer of £1,264 on 40 hours labour, as the previous comprehensive restoration, taking the view that it would be best to resolve without further delay and gain possession of the vehicle. When this was flatly declined, my Solicitor then wrote to XXX on 25th April 2019 recording the protracted timescale, excessive cost, settlement offer, his complete lack of contact and absence of invoice. An invoice was then received in the post on 29th April 2019. XXX's response on 1st May makes erroneous claims regarding my involvement in the process and agreement to further work. For example, the assertion that my regular service garage had identified corrosion with doors falling off. The claimed mitigation of parts incorrectly ordered and not charged for, is hardly my concern, when XXX claims to be a 'specialist'. The 2 year delay is stated as merely 'unfortunate' and claims of falling down his inspection pit is bizarre. The mother with Alzheimer's is a new excuse. My Solicitor then wrote to XXX proposing payment of my original offer and recourse to court to decide if any further was due,  as a way forward.  Immediate return of the vehicle was demanded, as it is being unlawfully held, with a threat of legal action for non-compliance. XXX's response dated 12th May rejected this and further claimed the 80 hours labour was "reasonable", that the 2 year timescale was merely "due to circumstances beyond my control", (without explanation) and that he intended to "exercise lien" over the vehicle, with a threat to sell (difficult as I am the legal owner). The final erroneous claim re "time of the essence" and "termination of retainer" are covered in my letter of 20th May. XXX acknowledges that I was unhappy with the 10 week timescale of the original restoration,  so the 'time of the essence' statement is clearly ridiculous, as obviously I find 2 year + for a 1 day task unacceptable, as the extent of telephone calls testify. The option to "terminate the retainer" was also clearly unavailable as the unauthorised dismantling prevented this. I wrote to XXX on 20th May, with a proposal to make payment WITHOUT PRJUDICE by Building Society cheque, so I could ensure the vehicle was driveable before releasing payment. After no response I telephone XXX on 31st May. The conversation was recorded and is a further item of evidence.  XX said he would not release the car until a cheque had cleared and did not accept that a Building Society cheque could not be cancelled.  I recorded that he had refused my proposal to progress matters and that I therefore had no alternative, but to take legal action. I have since obtained a written quotation from a Mini specialist, which states 20 hours vs. XXX's 80 and my 40 hour offer, with a total cost of £ 1,200. A further email quotation from the Mini specialist states only 2 hours to replace the panels. (This is for both scuttle panel and the unauthorised wing replacement.) The over-charging by XXX is irrefutable, and I accept no liability for his drawn-out timescale. The rounded time of 80 hours, twice the 2007 comprehensive repair is also noteworthy. The work XXX has undertaken is shown by the 2017_19 images document. Having rejected my generous settlement offer and further exacerbated the distress and inconvenience,  I am no longer minded to offer this. I am seeking immediate release of the car, reduced payment, based upon the specialist quote (which includes the unauthorised wing repair) and damages for 2 year delay, plus costs. My Solicitor has invoiced £850 + VAT for his services, which would have been avoided if XXX has acted reasonably. Do you have any other views, observations and suggestions?
DH, via email
This is the kind of scenario that can unfold if precise parameters for a restoration and channels of communication are not established in writing at the beginning and are not stuck to. Picking through your complex redacted account, this seems to hinge on a scuttle repair and, of course, Minis were notorious little rot boxes when just a few years old, so, despite a restoration 10 years previously, a small amount of surface corrosion in the scuttle area could hide a nightmare of structural rot beneath. Without dismantling (which explains the removal of the wing), it would be impossible to assess how much work needed to be done. If you want to put your case before a Small Claims judge, you need to make it a lot more succinct and clearer than it is here otherwise he is likely to throw out the case. Cut it down to 200 words in chronological order. The over-complication is probably why your solicitor has charged so much for what appears to be so little. Solicitors time is at least £200 + VAT an hour, even merely to read a document. Small Claims here: https://www.gov.uk/make-court-claim-for-money / I should also point out that the average garage rate is now £100 an hour + VAT, not £20 an hour. No one can work for that rate, even out of a shed.
Click back Honest John's Motoring Agonies 31-08-2019 Part 1
Comments
Author

Honest John
Latest