Honest John's Motoring Agony Column 24-08-2019 Part 2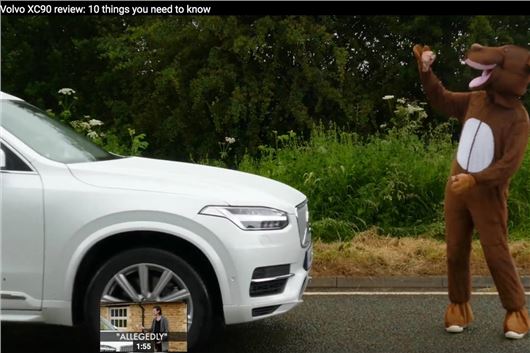 Published 22 August 2019
HJ gets to grips with shoeless brakes, transmission traumas, imploding fuel tanks and considerably more to alarm and amuse in equal measure.
Click back to Honest John's Motoring Agonies 24-08-2019 Part 1
Unstoppable 
Regarding the Volvo electronic brake failure reported in yesterday's Telegraph, how does one stop a car with no handbrake (now the norm it would seem), and keyless ignition, in the event of complete brake failure? It is in Saturday's Telegraph, 25 May Money Section, p.4, Katie Morley's column.
DO, via email
Unfortunately, I never have time to read more than my own section on a Saturday because I am always too busy. Katie Morley did an amazing job for the reader. Something similar happened to me on a recent car launch but, with dual-circuit braking, the car could be stopped by the opposite diagonal front and rear brakes so I didn't make a fuss about it and was happy to be told that the reason had been a leak from a rear calliper due to a mis-shaped washer. In this reader's case it seems that what failed was the power assistance to the brakes, not the brakes themselves. The answer to your question is to wear shoes so you can push harder on the brakes and, in the case of an automatic, change down, and/or select a lower speed with the cruise control, then engine braking will help to slow the car down. I have recorded it as follows: 25-5-2019: Report in Telegraph Money Page 4 (Katie Morley Investigates) of brakes of Volvo XC90 failing on the motorway 200 miles after purchase. "No braking power between 60mph and 40mph no matter how hard I pressed the pedal." Volvo examined the car and found a part was not put in place during assembly. The company offered the reader a full refund, plus a discount on a new car, plus £1,000 in compensation if he agreed to buy another Volvo. Unaccountably, the reader wrote, "I feel Volvo has played down the event and is trying to retain profit for itself." (What "profit" if it refunded the purchase price?) Volvo later denied that the car had suffered total brake failure. Instead it said the electronic braking assistance system failed, meaning the driver would have needed to apply more force on the pedal to stop the car. The reader supplied a video of him driving the car and slamming on the brakes as hard as he could, but it appeared to have no effect on his speed. However, he was filmed not wearing any shoes and, while it is not illegal in the UK to drive without shoes, the Driving Standards Agency states, "suitable shoes are particularly important behind the wheel. We would not recommend driving barefoot because you don't have the same braking force with bare feet as you do with shoes on." Nevertheless, Ms Morley managed to secure for the reader a full refund of the price of his car, £5,650 in cash, and a paid-for hire car for 3 months (worth £8,283) while he searched for another car.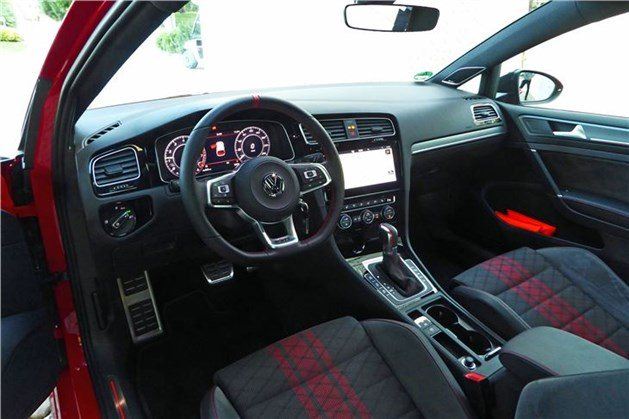 Shifting circumstances
Regarding VW DSG Gearboxes on the current Golf GTI Performance, I would much appreciate your advice on both the level of driver satisfaction this box provides in this car, and also its likely reliability and durability. The car would be a replacement for my 2010 Golf GTI manual. I will be looking to keep it for 10 years with a typical annual mileage of 8,000 - 10,000. I understand that this is the only GTI model now available, otherwise I would have chosen a manual normal GTI, as my existing car is. My concerns regarding this box arise from your numerous replies to queries regarding the various versions of the DSG over many years.

SH, via email
The DQ250 6-speed wet clutch DSG was all right just to bimble around public roads, but hopeless on a race track, refusing to stay in the right gear. The current DQ500 7-speed wet clutch DSG chooses its gears better, but will still change up when you don't want it to on a track, so is best left in auto and forget about the paddles. These boxes are much stronger and more reliable than the low torque DQ200 7-speed dry clutch boxes fitted with smaller engines, but they absolutely must have a change of fluid and filter every 3 years or 38k miles whichever comes first. See /carbycar/volkswagen/golf-r-2014/ and /road-tests/volkswagen/volkswagen-golf-gti-tcr-2019-road-test/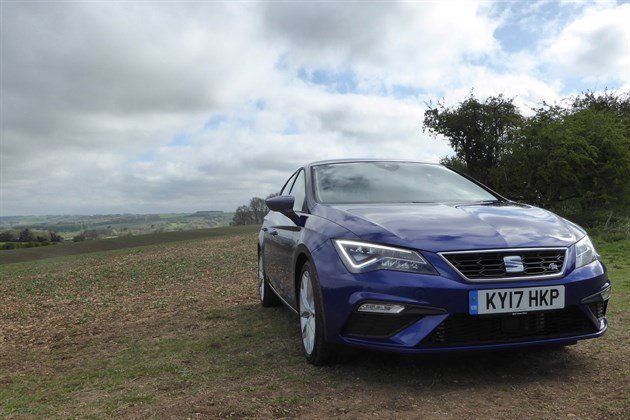 Trouble breathing
There have been one or two emails recently about airlocks in tanks leading to difficulty in refuelling. I have a 2018 SEAT Leon SC 1.4TSI petrol and I have noticed that there is a hiss - often but not always -  when removing the fuel filler cap. I have no difficulty in refuelling, so that is not a problem, but I am mindful that in 1977 I had a Scirocco TS that suffered a collapsed fuel tank. It was noticed a week or so after the car had been serviced and I was convinced that the car had been lowered on a hoist onto an object below, thus damaging the tank, but the Service Manager insisted that it was caused by a vacuum being created in the tank. The existence of a "telltale" hiss when he removed the cap was proof enough for him and in those days a customer had few options of recourse so I had to pay up and look big. Whatever may have happened back then, is there any chance that such a vacuum could be created today or am I OK to live with the hiss?
SB, Kingswinford
This is caused by the carbon filter in the fuel tank breathing system getting blocked. It needs a new one. The fuel tank has to let air in to replace the fuel sucked out, but environmental legislation insists on a carbon filter in the fuel tank breather to prevent fumes being emitted. Mk 1 Golfs and Sciroccos had pressed steel fuel tanks. But ever since the MkII Golf the tanks have been composite plastic.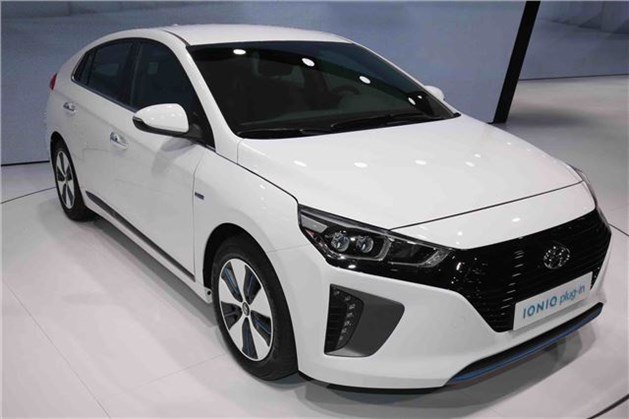 Flatbattery gets you nowhere
As soon as I could afford it, I bought an electric car: a BMW i3 Range Extender, which I loved, but decided to sell when I found it would not charge reliably on motorway chargers. Rather reluctantly, I decided to buy a hybrid with the idea of keeping it for the long term until alternative technologies are more mainstream. I opted for 'the best hybrid' on the market: the Hyundai Ioniq, which is now a year old. The 12v battery keeps going flat, so it is completely unreliable. The dealer tells me it is because I don't drive it enough, which rather goes against the idea of being environmentally responsible. The battery is flat again, despite being switched into hibernation while I was away for the week. What do I do now? I drive about 6,000 miles a year: a mixture of long journeys, busy weeks and weeks when I don't take the car out or do only very short journeys. 
GC, via email
This is a standard problem we have become aware of from readers complaints about self-charging hybrids. If the cars don't get driven far enough, regularly enough their 12v combustion engine batteries lose charge (and eventually capacity) even more quickly than conventional cars. If you have a garage, the best answer is probably a battery conditioning float charger (Accumate, CTEK or Ring) attached to the 12v battery at times when you have accumulated a lot of short runs. However, there is just a chance that the drain-down is caused by the interior light see-you-home time switch remaining live after the light goes off. Try switching all the interior lights off completely.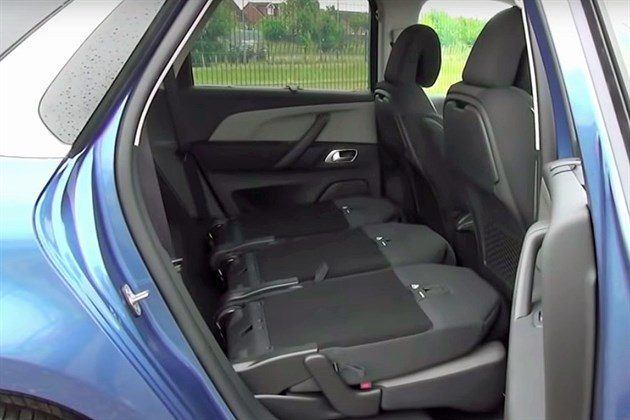 Getting in a tether
My daughter has a 3-year-old and is expecting twins. This means that we will both have to rethink our cars and will need one that can fit 3 child car seats in the back. We have a budget of around £12,000 and want something up to 3 years old. We are looking at a Toyota Verso, KIA Sportage or Honda CR-V. What are the pros and cons? And are there any other cars we should be looking at. Also, most cars only have ISOFIX points for the 2 outside rear sets. can ISOFIX points be fitted in the middle back seat for more secure child seat fixing.
HB, Thame
The Citroen C4 Picasso, from 2013 to 2018 has three ISOFIX tethers, one for each of the three separate rear seats. (It's now re-named C4 Space Tourer.) Demo video: /road-tests/citroen/citroen-c4-picasso-2013-road-test/?section=video The other cars on your list only have ISOFIX tethers to the outer rear seats.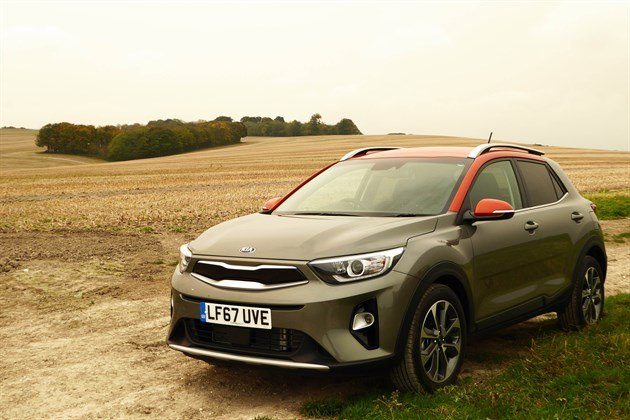 Near, but dear
My nearest and dearest is looking for a safe, reliable and reasonably fast hatchback to replace her 10-year-old BMW 120d. She's equally happy to go for either a diesel or petrol car. But she doesn't want anything larger than a BMW 1 Series. Her budget is £15,000 to £20,000. 
JT, Dedham
There's a lot of discounting of WLTP cars going on at the moment so it's difficult to advise on the basis of list prices. The new 1-Series starts at £24,000 and that probably puts it out of the picture: /carbycar/bmw/1-series-g-tba-2019/ She might be able to grab one of the last Honda Jazz Sport models (it's gone out of production in preparation for the new hybrid Jazz): /road-tests/honda/honda-jazz-15ivtec-sport-2018-road-test/ Maybe a KIA Stonic (photo) with a nice, long 7 year warranty: /road-tests/kia/kia-stonic-2017-road-test/ Maybe a new Toyota Corolla 1.2T if she can get a discount from its £21,300 list price: /carbycar/toyota/corolla-2019/history/ That has a 5 year warranty.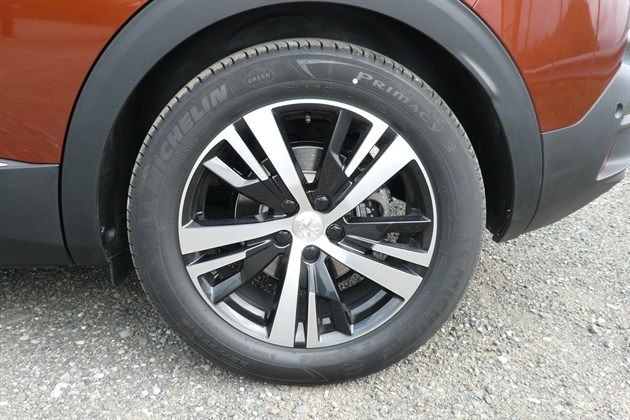 In at the deep end 
I've been driving on Michelin tyres since 1963 without complaint. Recently I had 2 x Primacy 4 tyres fitted to the rear of my Volvo V50, having been informed that the Primacy 3 tyres I wanted were no longer in production. I asked the fitter what depth I had on the old Primacy 3s, which were now on the front, and he confirmed there was 6mm on both tyres. Then I asked him what depth were the new Primacy 4s he'd just fitted. We were both amazed that the new tyres had also only 6mm. The proprietor was called and he was taken aback that the new tyres were only showing 6mm. He then measured other new Michelin tyres in his stock and they all showed between 8-8.5mm of tread depth. The new Primacy 4s I'd had fitted were the first he'd ordered from Michelin. He agreed to contact Michelin for an explanation. Some weeks later I had a telephone call from a Michelin Technical Engineer informing me that the Primacy 4 tyres fitted were the correct specification with 6mm of tread depth. Nevertheless, the new Primacy 4 tyre would give 18,000kms [11,250 miles] longer wear than its competitors on average, and give superior safety in wet conditions when braking while new or when worn down to 1.6mm. Can you accept what I've been told by Michelin?

RW, via email
Michelin claims that its tyres are good right down to 1.6mm rather than the 3.0mm that is generally recommended and that the superior compound means they last longer than other makes of tyre. That's why they think they can get away with 6mm on new tyres.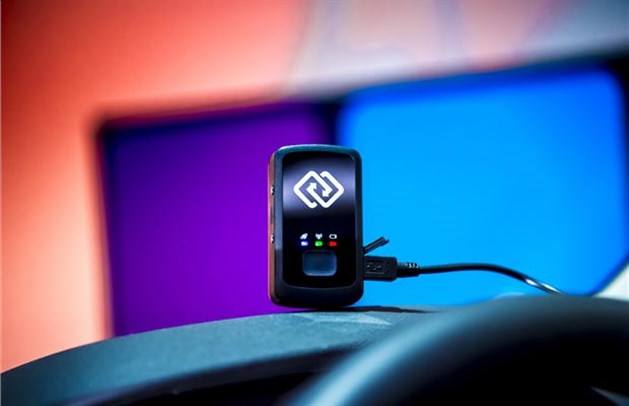 Following argument
Over the past 18 months we have noticed along with the ABI the increase in new vehicle thefts by keyless go theft and forced entry into homes to steal smart keys. With the introduction of smart technology and SIM cards by manufacturers into new vehicles, including legislation from the EU, is it now time to fit vehicles trackers to all new vehicles? The activation of the tracker could still remain the responsibility of the vehicle owner. However, I believe most of us would activate the device so as to avoid the extra cost of sourcing a new vehicle. This would be in addition to the Police increasing its conviction rates and the deterrent the devices would present to criminals.
GT, via email
A new, inexpensive tracker for cars was winner of the security section in the Honest John Kit Awards: https://kit.honestjohn.co.uk/awards/awards-2019/car-security-product-of-the-year-shortlist/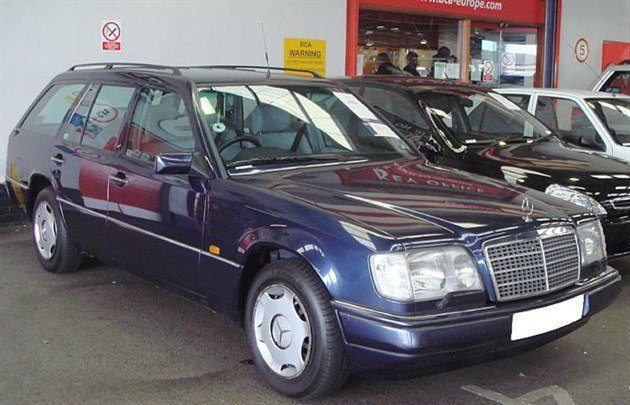 Crass is greener
We currently drive a 2005 Mercedes E320 Estate that has covered 120,000 miles and is used to transport grandchildren and tow a camping trailer. We are now looking to replace it with a similar-sized vehicle with green credentials and better fuel economy and would welcome your suggestions for a suitable exchange. Our budget is up to £20,000 and we are considering another Mercedes, which we love and are familiar with, a Lexus or Ford Focus / Mondeo. We look forward to receiving your thoughts.
CT, via email
The specialist to buy your W124 E-Class is Nicholas Froome at http://www.124.co.uk So far, replacement contenders are a VW Passat GTE estate, a KIA Optima PHEV estate, a Ford Mondeo hybrid estate, a Honda CR-V hybrid, a Toyota RAV-4 hybrid and a Mitsubishi Outlander PHEV.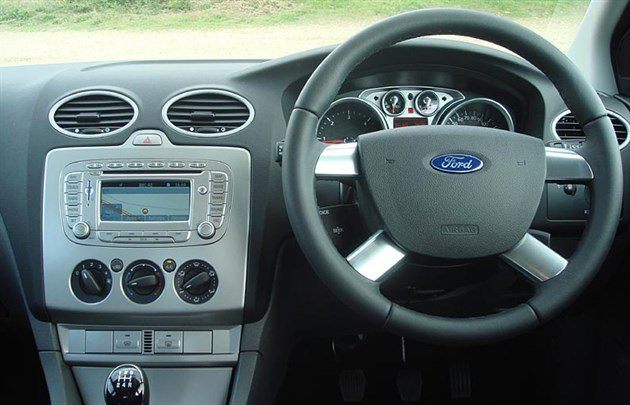 Hopes dashed
A single mother friend of ours with two boys of 9 and 11 has a 10 year old Ford Focus whose dashboard electrics have failed, to the tune of a £1,200 quote for making good. This probably makes repair uneconomical. She needs a car for commuting, and ferrying sporting kids around. She is looking for a slightly smaller replacement, and has a budget in mind of about £15,000. If new, I was thinking Skoda Fabia, Seat Ibiza, Vauxhall Astra, Dacia Duster, or VW Polo. The alternative is a nearly new second-hand car. What do you think? Also, what about PCP? Your help would be much appreciated by a desperate young
mum.
MT, via email
The dash fault may be caused by an oil leak into the final drive speed sensor that costs about £150 to fix. Or it may be the cluster itself, which may be repairable by http://www.clustererpairs.co.uk ; http://www.cartronix.co.uk ; or by http://www.ecutesting.com . If it is the dash cluster, another reader cured it by taking the cluster out, spraying the back with WD40,ten carefully working it in with a soft paintbrush to get rid of any moisture that might be causing a bad contact. Don't simply "throw away" or take buttons for a 2009 Ford Focus. It is almost certainly worth more than £1,200. Might be an idea to find another garage. If she simply gives in then the country is awash with leasing and PCP deals on new cars. I'd avoid VWs, Skodas, SEATs and Audis and go for something the manufacturer of which is prepared to offer a decent warranty such as KIA (7 years), Hyundai (5 years), Toyota (5 years). Aside from that there are some very cheap deals on new Vauxhall Corsas because the car is about to be replaced by a new model. Here are some PCP deals: /cheap-pcp-deals/ More general search: /cars-for-sale/?type=Personal+Contract+Purchase#leasingSearch Here's a search for used Corsas between £4,000 and £5,000: /cars-for-sale/search/Vauxhall/shape-Hatchback/?fuel=Petrol&p1=4000&p2=5000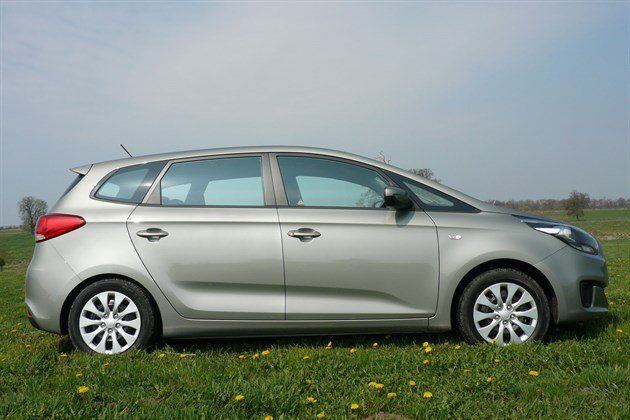 Drainy season
I wonder if you have come across any KIAs with the intermittent fault of the battery suddenly draining for no apparent reason? I have heard of two other KIAs, not the same model as mine but nonetheless the same end result: a completely dead battery for no apparent reason. This has now happened to me on no less than 5 occasions over the last 20 months. I have a KIA Carens 2.0 CRDi automatic which I have owned from new in December 2015. This is the third KIA I have owned and have always been very happy with the cars and particularly with the customer service offered by the local dealership. It was a pleasure to drive and gave no problems until July 2017, when it was 19 months old. I came out to it one morning to find that the battery was as dead as a dodo. No apparent cause; no lights left on. I called the RAC who tested the battery and stated it had drained down to such an extent that the battery would not be able to be recharged - but could not find any source of the drain. The car was started using the RAC booster equipment and I drove it directly to the dealership and left it with them for a few days. Everything was tested on their diagnostics but they too could not identify the source of the problem, nor could they find a drain on the battery which was not dead and held its re-charge without a problem. However, as the car was covered under the excellent KIA warranty, a new battery was fitted and I had no further trouble until 2 months later and the same thing again. The battery had drained overnight and had only enough charge in it to allow the central (un)locking to work but nothing more. The RAC again came out, same problem: massive drain down, restarted the car and back we went to the dealership. The dealer again could not identify the source of the problem but this time was not authorised to replace the battery. All they could do was to recharge the battery, which they did - and I had no further trouble until a month later, September 2017. On this occasion it was discovered that another model of KIA had suffered the same problem for which a computer patch had been prepared. The dealer applied this patch to my Carens system and we all held our breath as my happy little car cruised off into the sunset. Then, a year later, in October 2018, shortly before the car was three years old it happened on what I was determined was going to be its last chance. The RAC were called yet again, same diagnosis, same trip back to the dealership and this time I looked at part-exchanging it. However as I had paid in advance for the first three years of services and the first MoT I was loathe to part with the car until all the pre-payments had been used. At the end of November 2018 it went through its third service and its first MoT, and I kept my fingers crossed. All was peaceful through the winter months until the end of March, 2019. I returned to Manchester Airport on a late night flight from a short trip to France, crossed the airport car park in the dark, pressed the unlock button on my key fob to find my car in the dark and that must have been virtually the last of any power in the battery. I put my suitcase into the boot, jumped into the car to set off for home over an hour's drive away and the battery was absolutely dead. The clock however was still running so it must have only just happened. Another call-out to the RAC, another diagnosis of massive drain down, unidentified, another two weeks in the dealership, another report of "no fault found" and the car came home again - only to repeat the same problem within the next fortnight. It has now been back with the dealership since 2nd May (email received 21st May). I have been in communication with KIA UK who will not admit to ever having heard of this problem on any other vehicle despite having provided a patch for the computer system specifically because it had already been happening to other vehicles. I need my car back. The dealership wants its courtesy car back. I know this is likely to happen again and goodness where I might be next time. Have you ever heard of this problem? The person I know who had this problem said on his vehicle he was lucky that on one occasion he saw the fault occurring - the brake lights came on for no reason while the car was parked. His car was then rewired – end of problem. I believe it might have been a Sportage. I need to know of any other vehicle that has suffered a similar problem so that the dealer can at least check to see if the cause on mine might be the same. I look forward to hearing from you – with great hope.
CW, Garstang
No previous reports of this on Carens (actually only two faults ever reported, but not a lot of Carens sold). So I checked the previous model KIA cee'd: /carbycar/kia/ceed-2012/good/ Nothing there either. But experience of other cars tells me that the culprit is often the 'see you home' delay switch for the interior light. It can switch the light off, and then remain live, draining the battery overnight. So, if I am the least suspicious, I always switch the interior light off completely at the light itself, so the light does not come on when I open a door. This worked for a Toyota in Thailand. And also works for our Honda in Thailand that would otherwise, unpredictably, drain their batteries overnight.
Click back to Honest John's Motoring Agonies 24-08-2019 Part 1
Comments
Author

Honest John
Latest