Honest John's Motoring Agony Column 17-08-2019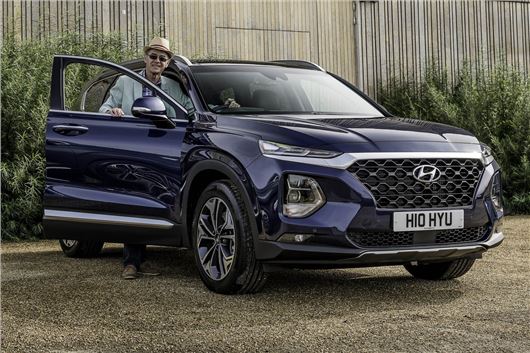 Published 16 August 2019
This week's roads to riches (and ruin) cover city-cars, sealed for "life",  selling sportscars, magic carpets and, in Part 2, Climate friendly caravanning, speed limit warnings, family automatics and enough to last until Sunday if you start on Saturday night.
As usual, emails to Honest John should be addressed to: letters@honestjohn.co.uk  Please try to keep them as short as possible.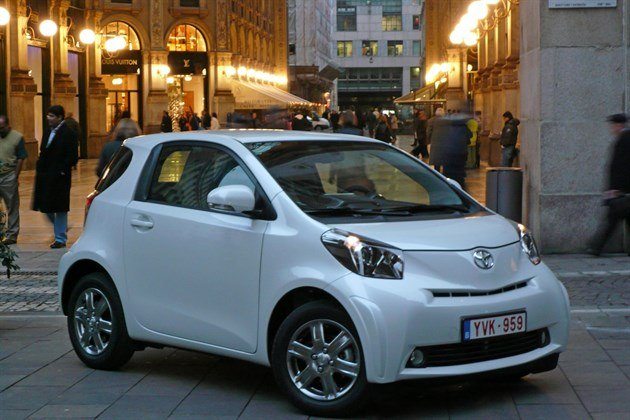 High IQ
I've always liked the Toyota IQ (much better than the Smart in my view). I've heard they're great fun to drive, akin to a go-kart. I looked on your website but couldn't find a review of it but did see a number for sale. Would it be a good used buy as a second car run-around?

MM, via email
I tested it here: /road-tests/toyota/toyota-iq-2008-road-test/ History and reader feedback here: /carbycar/toyota/iq-2008/ One of my neighbours has one. Clever little car, and good fun. But best forget about the Aston Martin Cygnet version.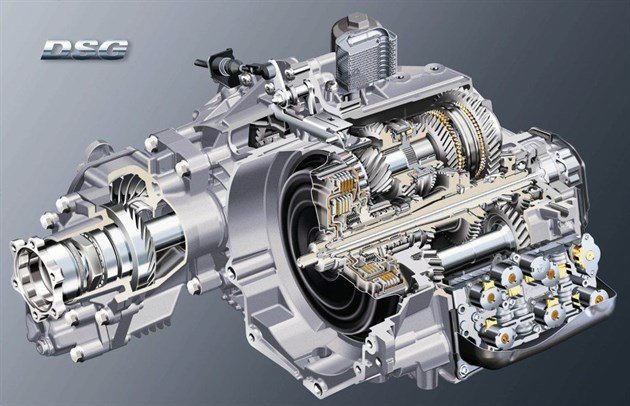 Flaw to sealing
I have a 2015 Octavia estate 1.4TSI automatic with a 7-speed gearbox, which I believe is the one your readers frequently report problems with. I've done 29,000 miles and at a recent service I asked what servicing is due on the gearbox. Skoda said that it is a sealed unit, so nothing is done. But I vaguely remember you saying that in fact it is a good idea to open it and change the oil. Is this so? What is the current information on this gearbox? The car runs very well but am I on borrowed time?

PN, Malvern
The DQ200 was originally designed to be sealed for life and was filled with synthetic oil that doesn't degrade. But, at high temperatures, the synthetic oil could become conductive and knock out the transmission mechatronics, so the transmission oil was replaced with mineral oil as an 'in service' modification and, from around 2012, all DQ200s came pre-filled with mineral oil. But mineral oil eventually degrades, which is why independents and some of the better VAG dealers recommend replacing it every 4 - 5 years. It's not a terribly difficult job. There is a drain plug. And the small amount of oil in the transmission can be replaced using a big syringe via a breather on the top.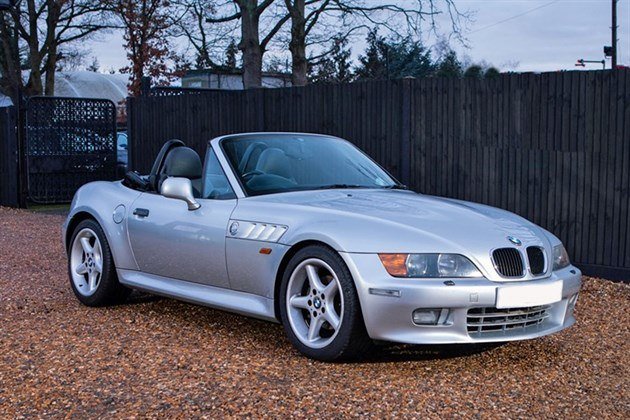 Z-Car
I have a car that a number of people have expressed interest in, should I ever decide to sell. My problem is, we really have no idea how much it's worth. Age has brought me to the point where I really should let it go, so your advice would be most helpful but I understand completely, that it could only be in the loosest possible terms. It's a 2008 BMW Z3, 2nd generation (bulbous boot, deep front skirts) 2.0 litre, 6-cylinder, 45,000 miles, complete service history (to your recommendations), kept in an air conditioned, heated garage, sits on carpet, never been stopped/started, everything original (even brake pads). I ordered it direct from a German dealer, but to UK RHD spec (don't ask how; in those days that was impossible, but I had a pal in the motor racing game who organised it for me) paid in Marks, have all the original purchase documents etc. I am told the car is a one-off, because its specification is unique. Through a UK dealer it would have been £35,000. It's Silver with chrome trim, black powered hood, automatic, air con, black/blue 2 toned leather. Heated racing seats, "M" steering wheel. Any clue as to its value would be most appreciated. I know it's not old enough to be known has a classic and I am probably selling it "too early" but I've had my fun from it and just want it to go to someone who will look after it. We live in Scotland, so Historic Auctions aren't a feasible option.
TN, Blairgowrie
Z3s are enjoying a bit of a comeback. Below average 1.9s are still down around £1,500, but good 2.8s can fetch £8,000. Yours isn't really an enthusiasts car because its automatic, but a 2.0 litre Z3 is more 'wind in the hair' than sports car anyway. I'd say you can probably look for £6,000 - £7,000 for it while we've still (occasionally) got some sunshine to enjoy.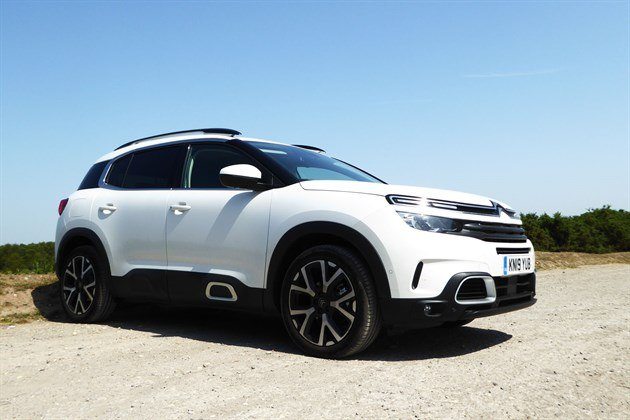 Comfort zone
I have had many of large Citroens over the years: 3 CXs, 3 XMs and currently am driving my third C6, a 3 litre Exclusive Auto Petrol. This was, I believe, about the last Petrol C6 3 litre imported to the UK and I bought it as an ex-demo with very few miles on the clock. All have been new or nearly new when purchased. The only other make of car I have had during these years was a Cadillac CTS 3 litre petrol, which I didn't particularly enjoy driving because of the rear wheel drive and hard suspension. Again, it was purchased as an ex-demo. It is coming time to replace the C6, but Citroen no longer makes such a luxury car for the UK and I would welcome advice on what to choose next. My requirements are petrol, auto, front or all-wheel drive, saloon, and performance and comfort equivalent to my C6.
DW, via email
Citroen does make "luxury cars for the UK car market". They are called DS: /ds/ The latest ones feature Citroen 'Advanced Comfort Suspension' that involves softer springs, some special double-acting dampers and a new type of compressed foam seat. Unfortunately, when combined with big wheels that have low profile tyres, it only overcomes the problems caused by the wheels and tyres. But with deeper profile tyres it works well. The Citroen C5 Aircross on 19-inch wheels with 205/55 R19 tyres and 'Advanced Comfort Suspension' sacrifices the sharper steering of a Peugeot 3008 on the same tyres to offer genuinely excellent comfort; /our-cars/citroen-c5-aircross/citroen-c5-aircross-first-1100-miles/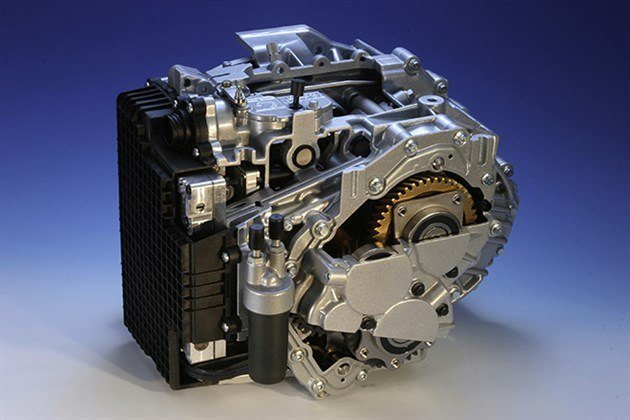 Power shift
I have just had to replace, at great cost, the gearbox of my 2014 Volvo V70 D2 automatic. The car is just 4.5 years old and owned 2.5 years by me with 70k miles on the clock (50k driven by me). Volvo Edinburgh (now closed) was aware of previous gearbox issues such as stalling, but despite having checked it on numerous occasions under warranty and unable to find a problem, did not keep a record of this. As far as I am concerned, the gearbox was clearly not fit for purpose and t there was an inherent fault with it, but how can I get the £4K back I have paid for the new box? Neither Volvo nor the new Volvo dealer in Edinburgh seem particularly perturbed about this. I would value your advice especially my consumer rights in such a situation as the car was purchased by loan from my bank.

KP, via email
Second failure of a wet clutch 6DCT450 Getrag Powershift transmission reported today. Same £4,000 replacement cost. The reason for the failure is usually that this transmission absolutely has to have an oil and filter change every 3 years or every 38,000 miles whichever comes first and if it doesn't get this it fails. Powershifts have now been dropped entirely by Ford and replaced with 6-speed and 8-speed torque converter autos.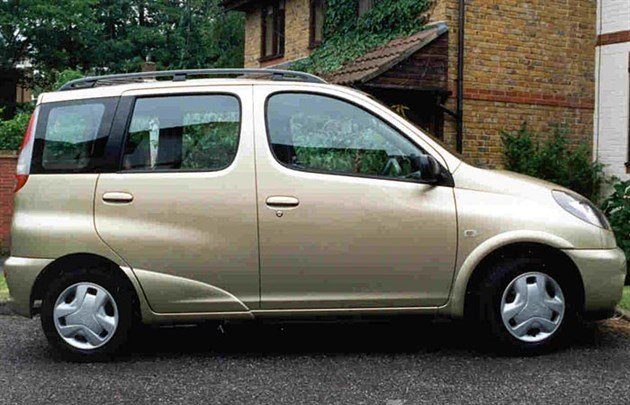 No stick
Please help me. I live in a small village with an unreliable bus service and rely on a car for a normal standard of living. I have a sad but true story. I've been fighting cancer for the past five years. This has left me living on benefits so I'm always skint. And tight on funds to keep a car on the road, let alone pay for expensive repairs and high fuel and labour costs. It has also left me partially paralysed in my right shoulder to my elbow, so I really need an automatic that's cheap to run. I appreciate autos cost more on mpg and VED, but I have to accept that cost. My cherished and loved PT Cruiser that I spent thousands on over 3 years packed up on me a couple of months ago, just as I came out of hospital. With no cash to repair it I ended up getting £250 at auction and for the past 3 months have been without a car and spending cash I can't afford on buses and taxis. To occupy my time, I do timber projects in my workshop with just one and a half arms. So I'm really looking for a large hatchback for the grandkids with foldable seats or preferably an estate car, with a tow hook to carry wood in a trailer would be handy. I had funds from charities to help me out; at best it was £3,000, so I can only afford an old car anyway. But over the months with living costs this is now a maximum about of £1,250 at best. I've trolled all the websites, done all the searches, but cannot find lists of both the cheapest, most economical cars for me to buy and run, i.e. mpg and tax per month (I appreciate auto will cost more). Together with me buying someone else's problem car at that price that will cost me more in garage labour so I need the cheapest parts. I have no real experience in buying cars other than driving them for 34 years. Can you please provide me with a list of cars suitable to my needs as above: the best, cheapest makes and models (pre-2008 for a price I can afford) that are also cheap to run and if I need garage work, cheapest on labour and parts. Also those to avoid at all costs.
SP, via email
Forget large and economical. That's like asking for something that's big and small at the same time. The most reliable small, cheap to run cars are first generation Toyota Yaris, as long as they are rust-free and have had a once a year oil change. You might find a 1.3 4-speed torque converter auto, but do not buy the automated manual version. Consider a 'Postman Pat' Yaris Verso 1.3 auto if you can find one. Bigger, a Ford Mondeo Mk III 2.0 auto estate might do the job if you can find one that isn't completely used up. Most have been. Avoid anything 'German' in this price bracket wherever it was actually made. Avoid SUVs and 4x4s. Honda Civics and Toyota Corollas can be okay, for example 2001 - 2006 Civic automatics as long as they are rust-free. Look everything up in http://www.honestjohn.co.uk/carbycar /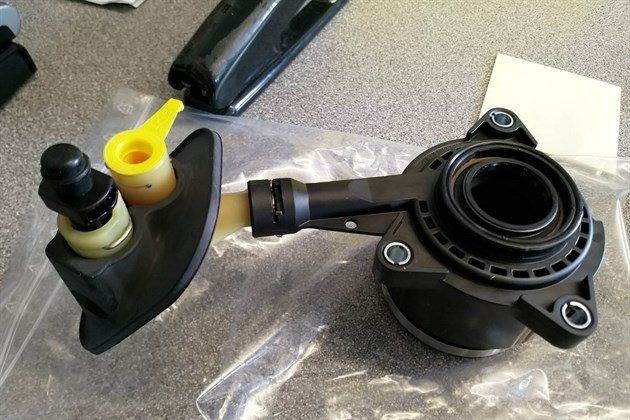 Concentrics of opinion
Mechanics and garages are generally awful at changing brake hydraulic fluid every two years, even though it's a scheduled service item. But that's even worse for hydraulic clutches, which ought to have their fluid changed at the same interval. Even if that were done on a concentric slave cylinder, the bleed procedure, if it's anything like that on my 2011 FIAT 500 Abarth, will only bleed the line from reservoir to bleed nipple, and not the fluid in the cylinder itself. Older type external clutch slave cylinders (like wheel brake cylinders or discs) have a bleed nipple that will bleed after the new fluid has swilled around inside the cylinder, so your cylinder gets new fluid when you bleed. Concentric types seem not to do that, as the new fluid does not flush around the cylinder and then bleed out via the nipple. Maybe that (and clutch hydraulic fluid not being changed regularly or at all ever) is linked to these early concentric cylindered Ford clutches failing. 
SP, via email
Now that is a very good point and one that had not been raised before. Ford's most recent solution to the problem has been an engine software change, which I find very difficult to understand. Might take some torque off the clutch at gearchanges (it enabled them to avoid fitting a DPF to early Fiesta 1.6TDCIs) but won't fix a leaking concentric slave cylinder.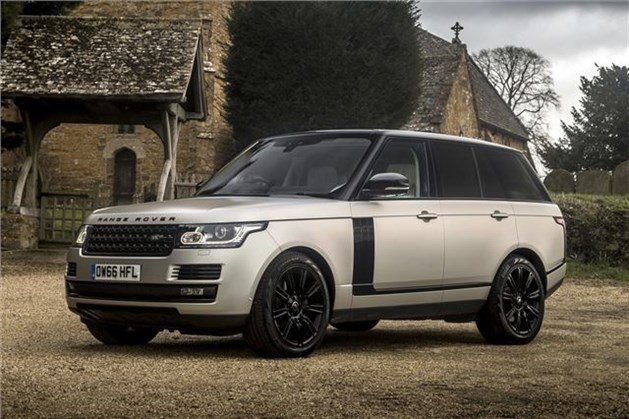 Range-finder
For a while I have been considering buying a nearly new Range Rover. However, the brand seems to have a very bad reliability record, compared to other makes and this concerns me. Is there any truth in this or are they really okay?

DH, via email
Here's the truth, for Land Rovers generally (click on <good/bad> in the nav bar): /land-rover/ And for Range Rovers specifically: /carbycar/land-rover/range-rover-2013/good/
Little right charger
We are an elderly but active and fairly adventurous retired couple and are trying to decide whether to go hybrid when we change our present two vehicles for one car. Our 10 year old VW Passat and 13 year old VW Polo 1.9 TDI Sport have given excellent service, but it would seem sensible and possible to manage with one car. What hybrid might you suggest? We are wary of the plug-in problems if travelling longer distances, so imagine a self-charging Toyota might be the only way to go? We would appreciate your opinion.
EF, Gloucester
There is no problem driving distances with a Plug-In Hybrid because if you can't find a socket the car still runs as a conventional self-charging hybrid. (The problem is with solely electric EVs.) However, what is occurring with self-charging hybrids is that quite often owners are not driving them far enough and often enough to charge the car's conventional 12 volt batteries, without which the cars cannot be started at all. No worries about the hybrid battery. If that is flat, the car runs on its petrol engine until distance driven puts charge back into the hybrid battery. At the moment, a KIA Niro makes a lot of sense: /road-tests/kia/kia-niro-2016-road-test/ But the new Toyota Corolla in 2.0 litre higher power guise has been widely praised: /road-tests/toyota/toyota-corolla-2019-road-test/ The Suzuki Swift 1.0T Boosterjet is a mild hybrid capable of astonishing mpg: /realmpg/suzuki/swift-2017 (Auto tested here: /road-tests/suzuki/suzuki-swift-10-boosterjet-automatic-2017-road-test/) And I like the new Honda CR-V, 'Intelligent Multi Mode Drive' self-charging hybrid' with a mere 1 kWh hybrid battery: /road-tests/honda/honda-cr-v-hybrid-2019-road-test/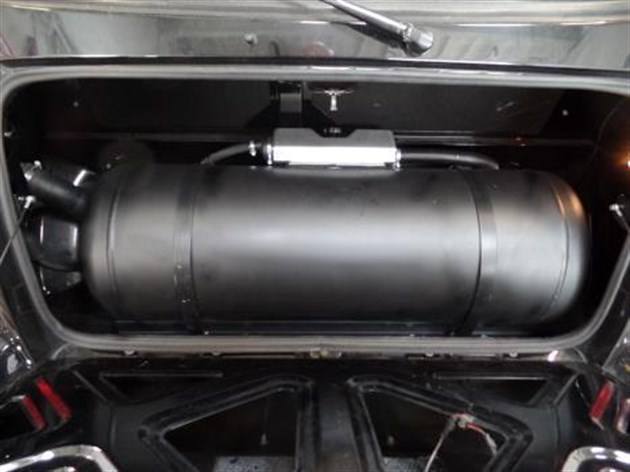 Agassed at the idea 
Whilst electric cars are extolled, what has happened with LPG gas cars which are also environmentally friendly? Are manufacturers in cahoots with people with vested interests supporting one technology against the other? LPG is widely available, half the price of petrol and gives about 60% of the mileage of petrol cars.
SN, via email
Fair point, and a strange issue. While LPG and CNG continue to be very favourably taxed at the pumps, there is no additional encouragement to run a vehicle on these fuels. They are not actually very efficient. They are merely tax-efficient. And because the engine can also run on petrol, the savings don't always work out very high, as we discovered when we tested one:  /road-tests/ford/ford-focus-lpg-2013-road-test/ Other countries embrace CNG. A lot of heavy trucks in Thailand run on it, but require a battery of tanks behind the cab. Tuk Tuks run on it. And so do most of Bangkok's taxis, which is why, when you take one to or from the airport, you can't get your luggage in the boot due to the massive tank of CNG in there.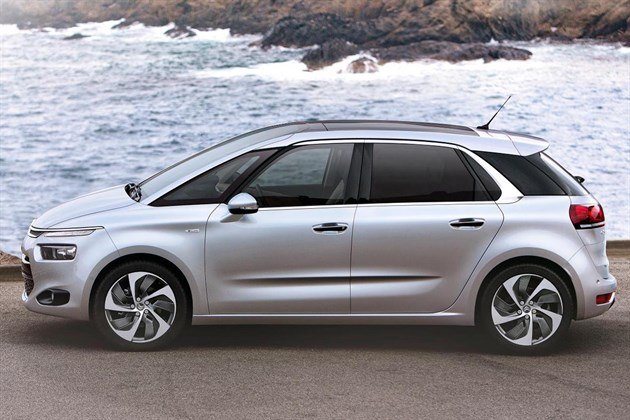 Pit stop
My 3-year old Citroen Picasso 1.2 Puretech has developed an engine fault. The engine management system detects the fault and responds by turning the engine off, even when driving down a dual carriageway, so the car is dangerous to drive. The fault code from the engine management system is meaningless to anyone except Citroen, so it has to be fixed by a Citroen dealer, who need to completely strip the engine and rebuild it – obviously a very expensive repair at dealer prices. The local dealer has taken 3 weeks, wasted time, fobbed us off with promises that it will be another 2 days, another 2 days, etc, and has so far done nothing useful. That is despite the fact that they know we need the car back soon as we're due to drive it to Holland on holiday and can't hire cars for travel outside the UK without paying extortionate insurance fees. I know the car is just out of warranty, but do I have any rights or any comeback against Citroen?  Surely I should expect that a reasonably new car won't just develop a serious fault like that or need to be out of action for so long?
MC, Sandbach
I've received a few reports of the spark plugs of these engines breaking up and the broken bits causing destruction of the engine. It's not widespread, but I'm guessing that PSA is aware. It later transpired that the work on MC's car included: Replacement Camshaft; Cleaning of the valves to remove pitting; replacement timing belt. The total goodwill from Citroën was 70% (in light of the customer experience), plus 1 free service to ensure his car is kept in top condition. MC had to pay the remaining £678.02 for removal of the pitting and the replacement camshaft. The pitting may have been due to the fuel MC was using.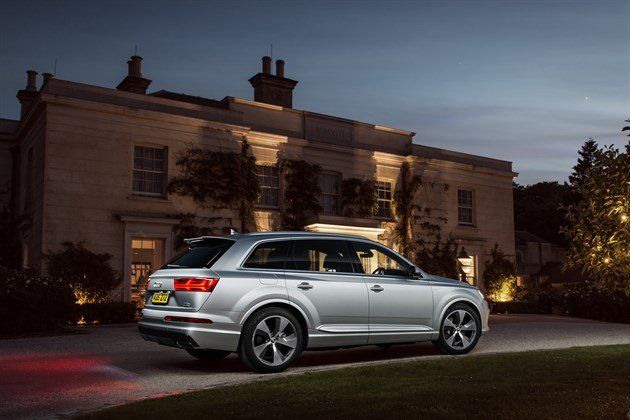 Lights, camera, action
I have a September 2015 Audi Q7, warranty expired Sept 2018. In December 2018 I started getting warning messages that there was a 'Pre-Sense' fault, which I reported to the Audi dealer where the car is serviced. They suggested running diagnostics (several hundred pounds for the privilege), but, as I had an aftermarket towbar fitted (requiring a software patch), they suggested that I go back to the towbar supplier to check for a software fault in the first instance. The towbar folk found two fault codes (B11CE15 and B1630-02) which were not related to the towbar system. I showed the chief technician at the Audi dealer these codes, and he immediately stated "that is a front camera fault: there is a known issue with the cameras in early cars of  this model." The advice was for a replacement front camera at a cost of £1,600 inc. VAT, and the dealer phoned Audi (on 3 occasions) requesting support, each time to be told that there is "no goodwill" in respect to this issue. The dealer kindly offered to cover half the cost, but I am still out of pocket £802.37. I fully understand the concept of warranty and I appreciate that I chose not to pay for an extended warranty on the vehicle. I fully expect to have to pay for repairs for items related to vehicle aging and usage. The Q7 has now done 48,000 miles and I expect that there will be further expenses over the coming years in order to keep the vehicle in safe roadworthy condition. However, I do not consider that a camera is a wear and tear item that should develop a fault 3 months after the end of the warranty period, and if (as the chief technician stated) there is a known fault with the camera fitted to my vehicle, it is absolutely outrageous that Audi did not agree to cover the cost of the repair. After the failure of my dealership to extract any "goodwill" from Audi I will write a formal complaint to Audi UK. I would be interested in your views on this situation, and would be grateful if you would log the fault on your register and log my dissatisfaction with Audi on your owner satisfaction register.
AN, via mail
There has been a lot of trouble with the radar system, mostly on Golfs, with angry VW dealers expressing frustration and charging owners colossal amounts (£1,600) to replace and re-calibrate the radar sensors after minor knocks. They were very vulnerable, under the front bumper. This led to a redesign and the sensors are now situated Mercedes-style behind the VW grille badge where they are less vulnerable. After relocation, complaints received by me about this issue have now died down as you can see here: /carbycar/volkswagen/golf-vii-2013/good/ I don't remember anything previously about this on Audis. Q7 complaints here: /carbycar/audi/q7-2015/good/
Click to Honest John's Motoring Agony Column 17-08-2019 Part 2
Comments
Author

Honest John
Latest