Honest John's Motoring Agony Column 10-08-2019 Part 2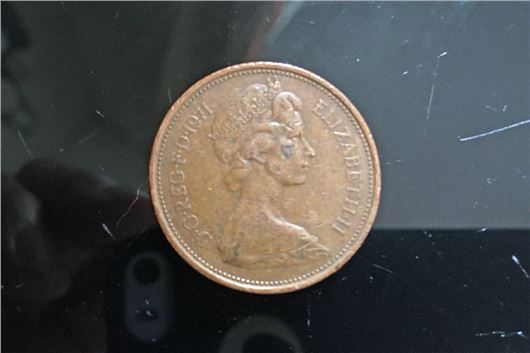 Published 08 August 2019
In Part 2 Honest John covers false alarms, window windups, posture control, Powershifts and considerably more
Click back to Honest John's Motoring Agonies 10-08-2019 Part 1
Cashing in
After the car alarm on my 2019 Subaru Forester went rogue and disturbed the neighbours for 24 hours this weekend, I thought that you and your readers might be interested to learn of the cause. One phone call to my local Subaru garage and the super-helpful mechanic suggested that I look to see if anything metallic had fallen into the cup holder in the central console. Lo and behold, there was a 2p coin, which I must have dropped when looking for change. Simples!
SP, Longwitton, Northumberland
Many thanks. Now that is extraordinary, but worth recording for the benefit of other Subaru owners. I had the same seemingly random thing in a Peugeot 3008 that might have been caused by some drawing pins left in the centre console phone caddy.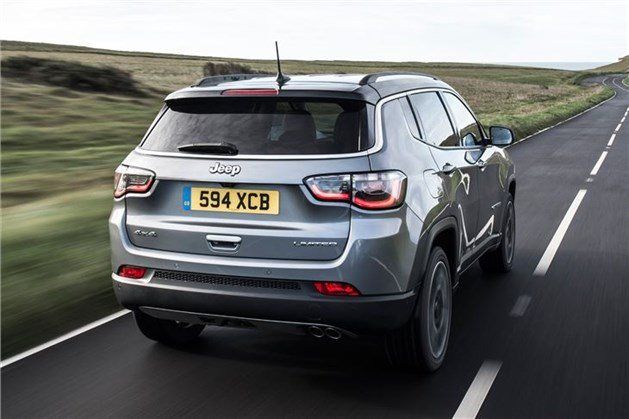 Broken Compass
Nine weeks ago my 2018 Jeep Compass was broken into via the rear windscreen. Jeep is still unable to supply a replacement, and, after a period of eight weeks with no info, has now set a provisional availability for between May 31 and June 21 - saying this may slip further (GE wrote on 13th May.) I have a temporary plastic weather cover fitted by Autoglass but have been told I cannot use my car on motorways or fast roads, and dare not leave it parked as it is not secure. At the most optimistic, the car will be effectively off the road for three months, and likely more. Jeep head office and the dealership both decline to provide a courtesy car, nor have they addressed the continued expense of car and additional expenses of trains and hire cars I have been forced to use. What are my options as a customer and what are the requirements for motor manufacturers to ensure reasonable lead times for key spares in their current models? Many thanks in advance,

GE, via email
Parts are supposed to be kept available for 10 years from the point a model ceases production, but I don't think there is a legal requirement to replace them within a specified time frame. I tried and failed to find a screen by Googling. Nothing on eBay. Maybe Collins Brothers Jeep in Wylie, Texas can get one for you and ship it over: https://collinsbrosjeep.com/ Autoglass actually commissioned a new rear screen to be made for another reader's Honda Accord Coupe when none could be found in Europe.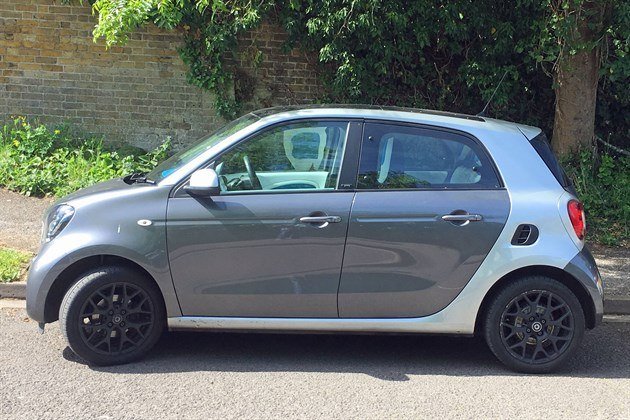 Smart guy
I am 72, drive an automatic Smart car at present, but want to get a 4-seater small automatic to drive at most 5,000 miles a year. I have in the past had 4 spinal fractures and I do find the seat position in the Smart comfortable. Please could you direct me to a reasonably priced reliable model that would suit my requirements?

JB, via email
In that case the obvious choice is the Smart ForFour, which readers recommend for being upright and easy to get in and out of. If you have an older, previous generation Smart then you will find the EDC automatic in the new Smart much better: /carbycar/smart/forfour-2014/ (It looks nicer in other colour schemes.)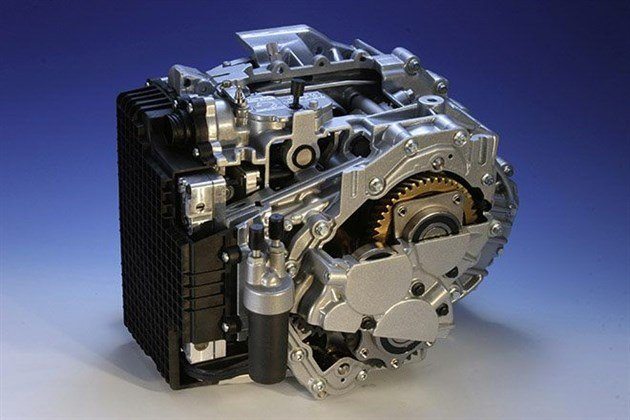 Cracking car
I had a new auto gearbox fitted to my 2012 Ford Galaxy Titanium X under warranty, which I obtained from the selling dealer (a national company). I took the car to the local Ford dealer who changed the gearbox. I picked the car up on 26 April. When I collected the car it smelled of exhaust, but I assumed it was due to oil on the exhaust due to the work and assumed it would stop. I returned the car to the dealer on 10 May, 2 weeks later, as there were clearly strong exhaust fumes in the car when I start it. They say that it is nothing to do with replacing the gearbox. And I must pay for up to 4 hours labour for them to inspect and diagnose the problem. They have stated that they supported the engine while the gearbox was out and I consider that they must have caused the leak to the exhaust. I am very unhappy as there was not a problem with the exhaust before the replaced the gearbox. What  course of action would you recommend please?
GG, via email
Your thinking is sound. Even if they supported the engine with a transmission jack while replacing the Powershift, something could have slipped. If you have time, get the exhaust checked for leaks by someone else rather than trust the dealer to condemn his own workmanship.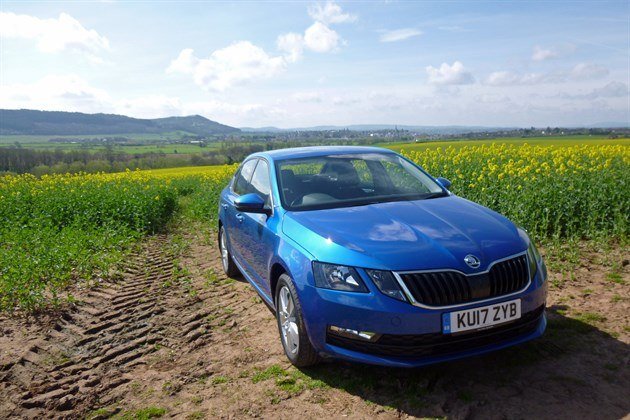 Far flung family car
My sister covers some 20k private miles a year and needs an economical, automatic, family car. For some years she has changed annually, always buying a 12 month old Skoda Octavia 1.6TDI DSG with very low mileage so that by the time it's 2 years old, after 12 months with her, the mileage on the car is about average. She has managed this regular change of car through an excellent small family dealer. Sadly, that dealer has now given up the Skoda franchise and has reverted to selling second-hand cars only. He is trying to source a suitable Octavia for her but that might take some time. Would you recommend any other car to suit her needs: excellent economy, automatic gear box and reasonable family size? Many thanks if so.
CB, Birmingham
Happily, she's been getting rid of these cars before the problems start with the DQ200 7-speed dry clutch DSG. But if this is her experience there is no point in trying to put you off Skoda Octavia 1.6TDI DSGs. A VW Golf is the same thing, but more expensive. A SEAT Leon is the same (and much better looking) for about the same price. But this whole generation of Golfs, Leons, Octavias and Audi A3s will be replaced with the next generation over 2019/2020.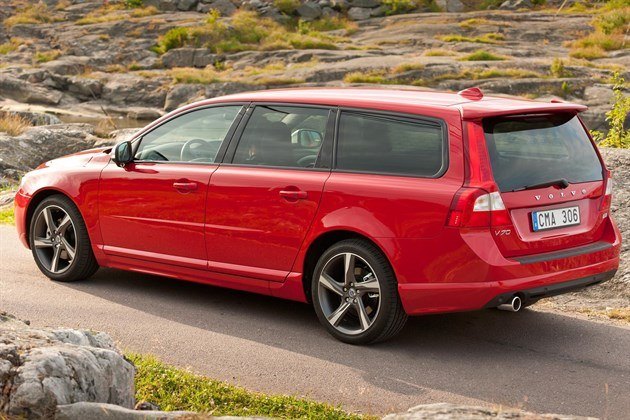 Bolt-in wonderer
I bought a new Volvo V70 with D5 diesel engine in 2010. Since then, it has done only 58,000 miles, has a full Volvo dealer service history and I had not had any problems with it until about 18 months ago when I started to get occasional warnings about low coolant levels. Initially, only small  and very occasional top-ups were required, but as the top-ups became more frequent I had the car checked and pressure tested (twice) by Volvo, but no leaks were found. Recently, the problem worsened and a chemical test by Parkside Volvo in Orpington revealed that the head gasket was most likely to be blown. As my Volvo dealer was quoting a starting figure of £2,400 or so just to replace the head gasket (c. £9,000 for a replacement engine) I asked around and Rick and Richard at KAM Automotive in Basildon were recommended to me by someone in the trade. I dropped the car off last Saturday and Richard said that in his experience there's always a reason for a blown head gasket, and he'd call me when he'd found out what the problem was. He called this morning. He'd found one of the bolts between the cylinders was loose and the thread had gone. It is repairable, but will require a new set of twelve bolts, further delay and workshop time and an extra £4-£500. Still, the whole job, which includes replacing the timing chain, water pump, and auxiliary belts, will come in at quite a bit less than the minimum I was quoted by my Volvo dealer. I bought this car expecting to keep it for many years. I certainly didn't anticipate major engine problems with a Volvo after 58,000 miles. KAM suggested I get on to my Volvo dealer as they thought that, with no evidence of catastrophic overheating, the loose bolt was likely to be the result of a manufacturing fault in the block. What do you think? Should I approach Volvo for some contribution? Are you aware of similar problems with this engine? When I asked the service manager at Parkside Volvo if he had had many cases of blown head gaskets he told me that they had 5 this year. He thought that engines were performing closer to their limits than in the past, so basically the days seem to be gone when you could rely on a Volvo engine to go on for hundreds of thousands of miles without problems.
RB, via email
Thank you for the information, which I will record in http://www.honestjohn.co.uk/carbycar. It probably is a manufacturing fault. But because the car is nearly 10 years old, neither the supplying dealer nor Volvo are legally liable at this late stage. The car has exceeded its intended 'life' of 7 years by 2 - 3 years already. Obviously worth seeing if you can get any goodwill. But this is also Volvo's old 5-cylinder diesel engine based on an even older Audi design. It has now been replaced since many years by Volvo's own design 2.0 litre petrol and diesel engines. See: /faq/consumer-rights/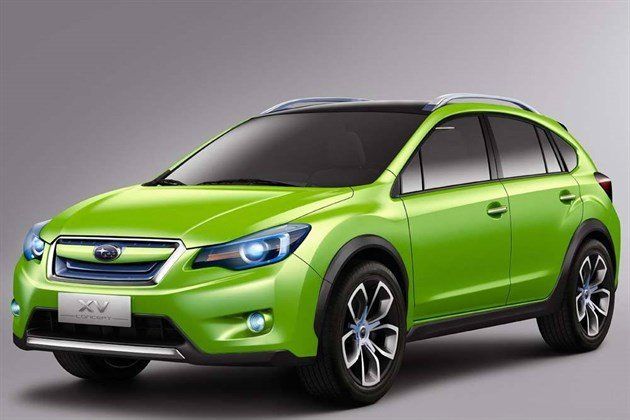 Raisings to be cheerful?
What about the Subaru XV 1.6 CVT and Suzuki 1.6 CVT? Are these cars logical for buying? If buying these cars, which one is better?
TW, Turkey
XV Lineartronic: /carbycar/subaru/xv-2018/ SX4 S-Cross: CVT to 2015, then DCT from June 2015 to September 2016, then switched to torque converter in September 2016:  /carbycar/suzuki/sx4-s-cross-2013/
Oasis
My neighbour's husband has sadly passed away, leaving a 2005 Renault Megane Oasis with 55,000 miles plate in his name as owner. She wants to dispose of it, but cannot find the V5. Can you advise on value and/how to sell or dispose of it as she cannot locate the paperwork?

AS, via email
This is what she has to do: https://www.gov.uk/tell-dvla-about-bereavement/keeping-the-vehicle The car won't have much value:  Maybe £1,000. /used-prices/Renault/Megane/2005/ For a quick disposal, try http://www.motorway.co.uk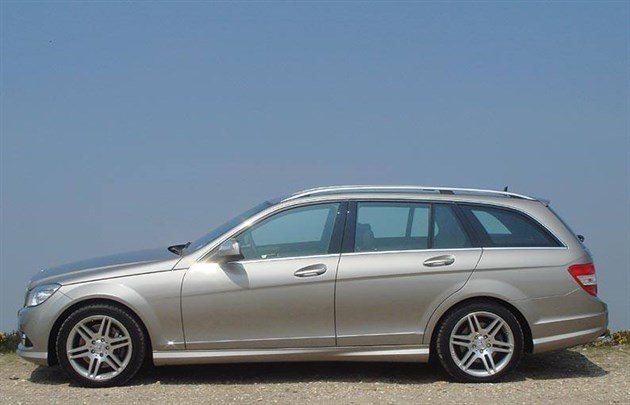 Soft underside
Our 10 year old Mercedes C280 Estate 3-litre V6 petrol auto on 16-inch Cross Climates is the smoothest, quietest and most refined car we have ever had. They don't seem to make them like this anymore. So, with up to £40k, is there anything new today that could match it?
CC, via email
C-Class estates now start at £35,000 for the most basic cars. No chance of a strong engine for £40k: /carbycar/mercedes-benz/c-class-estate-s205-2014/data/ I'd probably go for a Volvo XC40 T4. (T5 tested here: /road-tests/volvo/volvo-xc40-t5-2018-road-test/)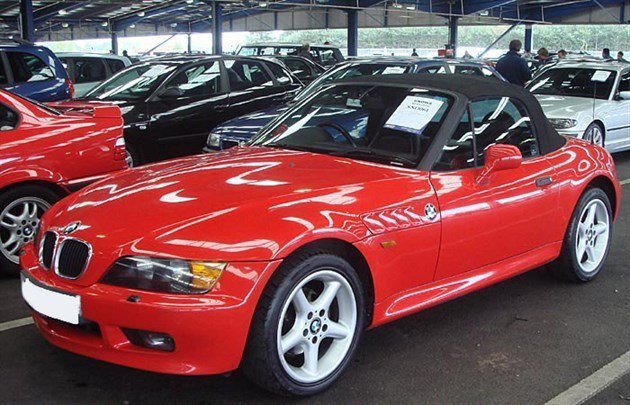 Little red roadster
I've seen a 97k 1999V BMW Z3 soft-top for sale at £2,200 (just a classic) and the car is advertised with 12 months MoT. It's a possible treat for me really but I'm not sure if I'm getting carried away with " the wind-in-the air" thing. Is it likely that the 1.9 4-cylinder engine will be worn out and what should I look for on a viewing/ test drive?
GW, Banbury
If you think of them as wind in the hair open-top roadsters rather than as sportscars you won't be too disappointed. They are currently undervalued, but won't be for much longer. More here: /carbycar/bmw/z3-roadster-1997/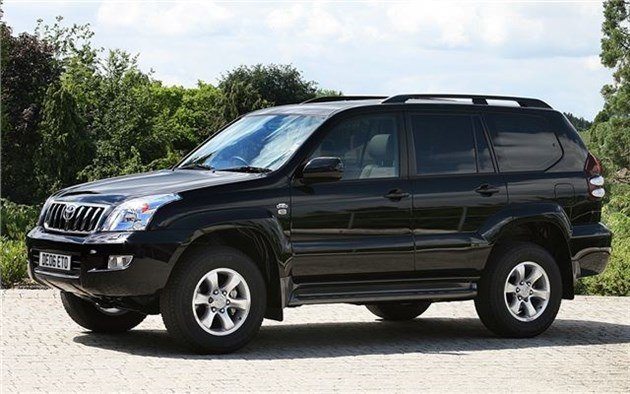 Fridge factor
I have a 120k mile 2008 Toyota Landcruiser Invincible 2.8 Litre Auto. It vehicle has been in to the Toyota dealer twice to try and fix the air-con. It was re-gassed, including a new air filter and aircon deodorizer for £69 on the 3rd. May 2019. I was quoted two years ago to re-gas the air con of £170 as the cost of the gas had gone up and it is a large vehicle. (When I mentioned this at reception recently they had no knowledge of this.) I took it back yesterday as the driver's side is "coldish", but the passenger side is warm air when the setting is on max. cold. The main agent said it could be the damper under the fascia board which has got stuck and it is a four hour job just to strip the fascia to check this. (It went in primarily for the brakes to be attended to so this air con query was just an add on.) I have just booked the vehicle in to an auto electrician for them to sort this air con out. I think the air con has simply broken down. The air coming on to the driver's side is air direct from outside with no conditioning. The air coming on the front passenger is warm air, as is the air emanating from the vents serving the rear seats. What do you think has happened? Does this sound like a costly repair?
DM, Preston
Could be a partially blocked pollen filter upsetting the distribution of the air. Yes, as a result of the EC imposing very expensive R1234YF onto car makers, supplies of the R134a your car uses diminished and that also put up the price of R134a. This is one of the reasons why EC Commissioner Directives need closer examination by the EC Parliament, but, though a resolution was passed by the EC Parliament to do this, it just gets ignored by the EC Commissioners. One of the reasons people shot themselves in the foot voting for Brexit.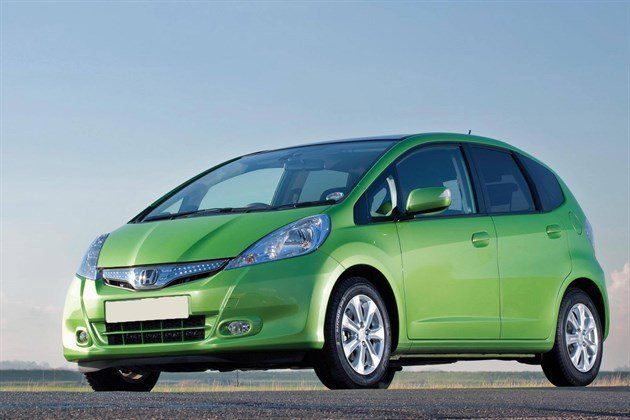 Self-charger
I want to replace my Honda Jazz Automatic SE for a similar sized hybrid car. The priorities are: safety, reasonable head room, high seat, minimal blind spots and an opening hard roof - as air conditioning doesn't agree with my health condition. Can you suggest a suitable replacement car please?
VR, via email
There was a Jazz hybrid up to around 2016 and will be a new Jazz hybrid next year, but in the meantime the only hybrid the same size is a Toyota Yaris, but it does not have the versatile interior of a Jazz: Test: /road-tests/toyota/toyota-yaris-2017-range-road-test/ You can get a 'mild hybrid' Suzuki Swift but that rarely retains enough electrical power to drive electric alone. It does, however, offer some excellent fuel economy figures, if that is your reason for wanting a hybrid: /carbycar/suzuki/swift-2017/ and /realmpg/suzuki/swift-2017 / Test of automatic (not mild hybrid): /road-tests/suzuki/suzuki-swift-10-boosterjet-automatic-2017-road-test/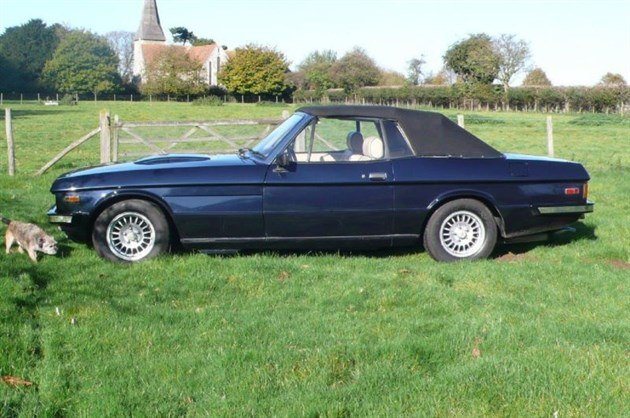 Top drop-tops
I have two beautiful concours Bristols: a Beaufort convertible, the only one ever built, and a 412 Zagato. I know diddly squat about engines, so, after the coil went at midnight on the 412, last week, my wife has insisted that at our ages 67 and 76, I should give up classic cars and get something more reliable. She is fed up waiting for the AA at midnight. Could I ask your advice please? I would like a convertible with a back seat or ledge for our Border Terriers, automatic, petrol. I'm looking at the Audi A5 cabriolet, Mercedes C-Class Cabriolet, the BMW Convertible, the Porsche 997 Cabriolet. I know nothing about all the extra 'add-ons'. What do you think are 'essential' add ons? It's all very confusing. I simply want a fun, reliable convertible to pop out to a country pub in, or a trip to the Continent. I'd be looking to spend £30k-£40k or so. Is new a good idea, or a low mileage used car, or even a demo. I would appreciate it if you could let me know your pros and cons of these, and anything else you can help/recommend a 'dork' with. (The Beaufort, LHD, with 30,000 miles is for sale at £135,000; valued at £175,000 and insured at Lloyds for an Agreed Value of £175,000. The 412, RHD, is for sale at £47,500, with a Bristol valuation of £60,000 and insured at Lloyds for an Agreed Value of £60,000. Naturally, if you knew of a buyer, we can talk commission. Beaufort details here: https://www.sljhackett.co.uk/cars/blue-1984-bristol-beaufort.htm )
DH, via email
£30k - £40k doesn't buy new a new version of any of these worth having. A BMW 4-Series convertible comes in cheapest, and has the advantage of a folding hard-top rather than a canvas soft top, but needs to be at least a 430i: /used-prices/BMW/4-Series/?q=Convertible / It gets an older 997 convertible at a classic car auction. Porsche dealers might want more: /used-prices/Porsche/2009/?q=Convertible / A C43 convertible is okay, but for the money would have to be used: /used-prices/Mercedes-Benz/C-Class/?q=3.0+AMG+C43 / I'm not so keen on A5 convertibles: /used-prices/Audi/A5/?q=Convertible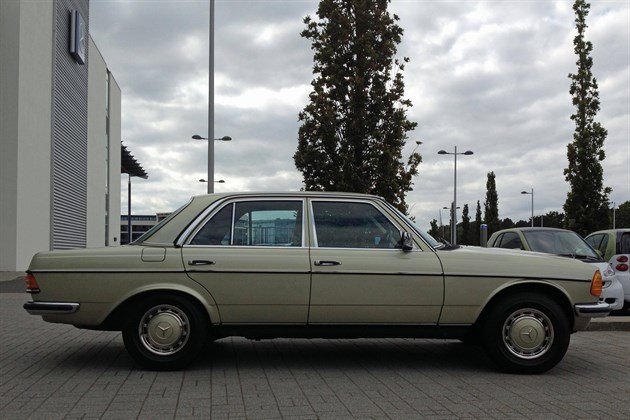 Seized
I have an 'A' reg Mercedes-Benz W123 280E, which had an intermittent starting problem eventually traced to the immobiliser alarm system, although the garage fitted a new ignition switch as they thought that was the cause of the problem. The car was with the garage for over two months. I picked it up on 8th February 2019 and drove down to Tonbridge the following morning. However, as I was travelling along the A21, there was an alarming sound emanating from the engine. I had to drive a further 500 yards in an attempt to get off the motorway as there was no hard shoulder, eventually coming to a grinding halt at the lap spur leading to the A26. The AA serviceman said there was practically no oil in the engine and it had seized completely as he could not release the crank shaft. On the advice of the AA, the Police checked the Southbound A21 for any sign of an oil leak for safety reasons, but could find no trace of a major oil leak. The Police also closed the A21 temporarily to enable the car to be winched safely on to the flatbed of the rescue vehicle. There is no visible sign of an oil leak in the engine that would account for such a significant loss of oil. The garage maintains that they check oil and fluid levels, but cannot provide a plausible explanation for the absence of any oil in the engine, nor can they identify a cause for the breakdown or loss of oil, such as a blown head gasket. The engine has either to be rebuilt or a new / re-conditioned engine has to be procured. The alternative is to write off the car. I have reasonable doubts whether the garage checked the oil levels as the car was in an on-site locked up garage when I picked it up. Where do I stand legally on this issue? I need  advice on whether the garage is at fault or if the mechanical failure is attributable to the age of the vehicle. It is in otherwise very good condition and in all the 23 years I have owned it, it has never given me any problems.
CS, via email
Probably valve stem oil seal failure. When was the oil and filter last changed? If the body and trim are excellent (no rust) then it's worth having the engine rebuilt. Try a member of http://www.fer.co.uk (A work-mate had one of these that expired in similar circumstances on the A303 about 25 years ago.)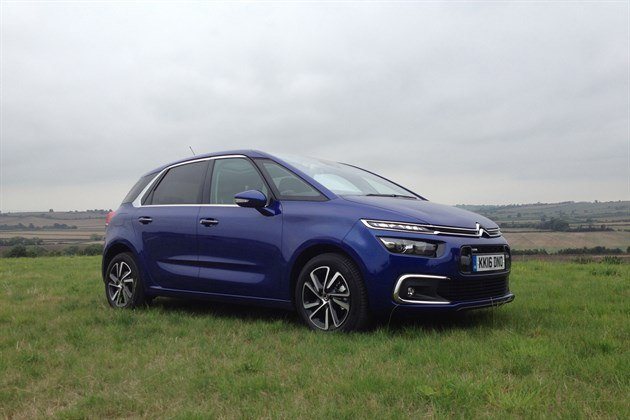 Artful dodge
I love my 15 year old diesel Citroen Xsara Picasso but sadly the time has come to change to a petrol driven automatic. Is there anything to rival the Picasso for its high entry and driving position, its Tardis-like roomy interior and spacious boot for the grandchildren's bikes? My budget is up to £10k.
MW, via email
Citroen has ditched the Picasso name to save on royalties and now calls the C4 Picasso the C4 Space Tourer. One of them with 1.2 Puretech 130 petrol and EAT6 or EAT8 torque converter auto would do the job: /carbycar/citroen/c4-spacetourer-2018/ Or a cheaper Berlingo 1.2 Puretech EAT8. But then I saw you only have £10k so all that sensibly leaves is a Toyota Verso 1.8i Valvematic Multidrive S.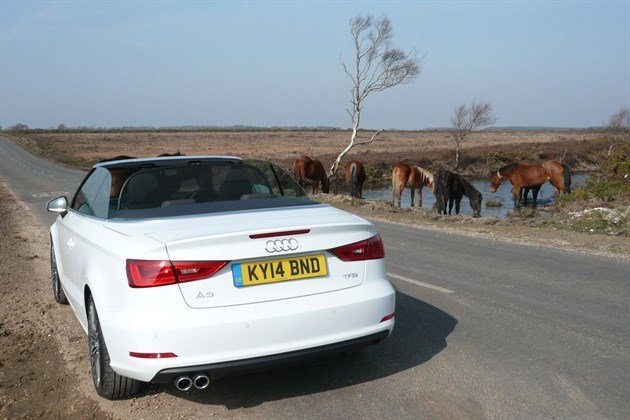 Convertible asset
I have a PCP on an Audi A3 Cabriolet Sport Navigation 1.4 TFSI COD, first registered in July 2016.  The contract expires on 1 September 2019 when I have the option to pay £14,630 to take ownership of the car. Currently it has 22,500 miles and I enjoy driving it  Please could you advise: Is this a good deal? Are there any pitfalls I should be aware of? I would take out an extended warranty but if there are known problems with this model I may not purchase it.
HB, via email
This gives you our valuation on 16th May when you asked: /used-prices/Audi/A3/2016/?q=1.4+Convertible+Sport So the GFV is bang on private sale price rather than dealer sale price which, while it gives you no equity in the car, is a good price for a car you know and like and intend to keep. A3 problem areas here: /carbycar/audi/a3-2012/good/ Test of A3 1.4TFSI Sport cabrio here: /road-tests/audi/audi-a3-cabrio-2014-road-test/ As for an extended warranty, we work with https://honestjohn12.motoreasy.com/ . But http://www.warrantywise.co.uk is also very good. Enjoy the summer in your car.
Clunk-click every trip
The gearbox of my late 2012 XC70 D5 occasionally gets a bit clunky and whines a bit, especially changing down in the lower gears. It doesn't always happen but I'm concerned it will gradually get worse and I will end up with a huge bill. It's done about 90,000 problem free miles and been fully serviced by my local Volvo franchised dealer. I had the gearbox oil changed (by the dealer) at 70,000 miles. It's done some very occasional towing, though nothing particularly challenging. Do you think it might be worth changing the oil again or may be getting the box rebuilt? I'm looking to keep the car for a few years yet so, don't mind spending a bit of money to pre-empt on potential problems. Your views would be greatly appreciated.
JH, via email
The Aisin Geartronic torque converter autos in Volvos have a little bit of a reputation. You very sensibly had the ATF changed at 70,000 miles. Worth taking it to a member of http://www.fedauto.co.uk for an opinion.
Click back to Honest John's Motoring Agonies 10-08-2019 Part 1
Comments
Author

Honest John
Latest