Honest John's Motoring Agony Column 10-08-2019 Part 1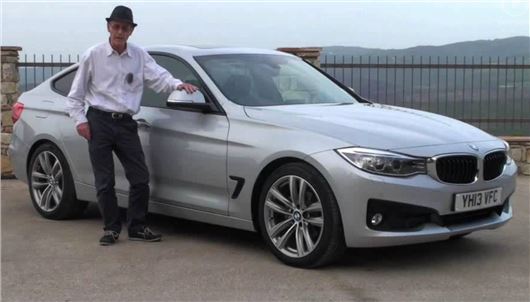 Published 08 August 2019
This week's carnucopia covers 7-seaters, heartstopping hesitation, signal blockers and in Part 2 false alarms, window windups, posture control, Powershifts and almost infinitely more (felt like it, anyway).
As usual, emails to Honest John should be addressed to: letters@honestjohn.co.uk  Please try to keep them as short as possible.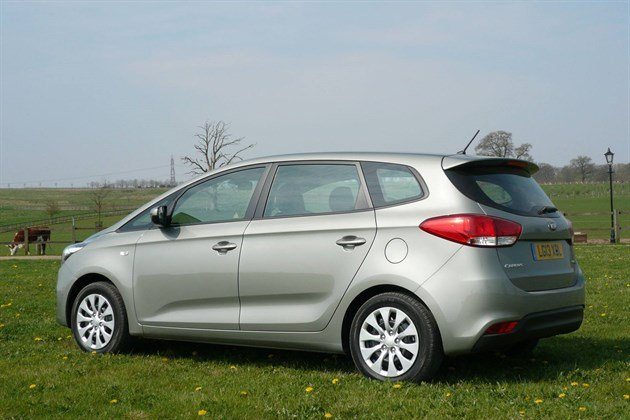 Ex-ceeded capacity
I have run a 2012 KIA cee'd 2 1.6CRDI for 6 years and have been well pleased with it. I motor about 11,000 miles a year, mixing twice monthly runs of 250 miles with normal weeks of about 15 miles most days. Transporting 2 grandchildren this has been fine, but from July we will have to seat two of us and 4 youngsters. As the cee'd has been excellent, I am tempted by a Carens, about 2 years old, also a diesel. Would it have similar reliability. Are there other makes/models that would be worth considering.
PG, via email 
The Carens is okay. Road test: /road-tests/kia/kia-carens-2013-road-test/ More information: /carbycar/kia/carens-2013/ Alternatives are a Ford S-Max and Galaxy, but, of course, they lack balance of 7-year warranty.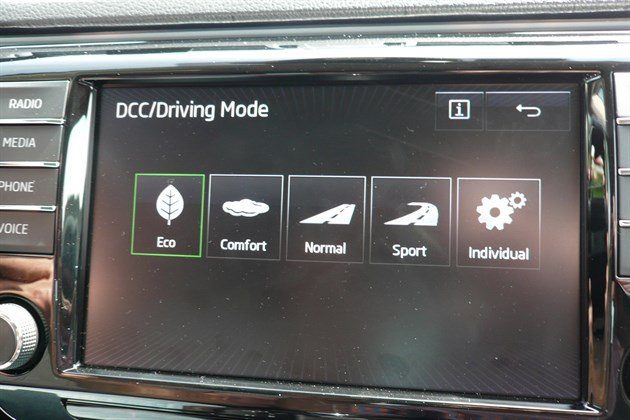 Brake fright switch
In the hope of preventing my Skoda DSG from hesitating when exiting side-roads I have asked customer services to tell the dealership to fit a new brake light switch next week. We wait to see what happens next. My wife is not happy to drive the car alone at the moment.  Should there be an incident, how will that be viewed by my insurer if it turns out to be the fault of the car going into idle mode entering a roundabout for example, due to a problem I know about. If Skoda decides not to do anything regarding the brake light switch, where do I stand regarding rejecting car even though it is seven months old? The fault has occurred as long as I have had the car.
JM, Wales
If changing the brake light switch does not improve it, then Skoda will probably maintain it is a "characteristic" of the car. But this has been a "characteristic" of VAG automatics and particularly VAG DSGs for at least 15 years. Some are worse than others. Since the brake light switch is a common factor then a replacement is worth trying as a possible cure.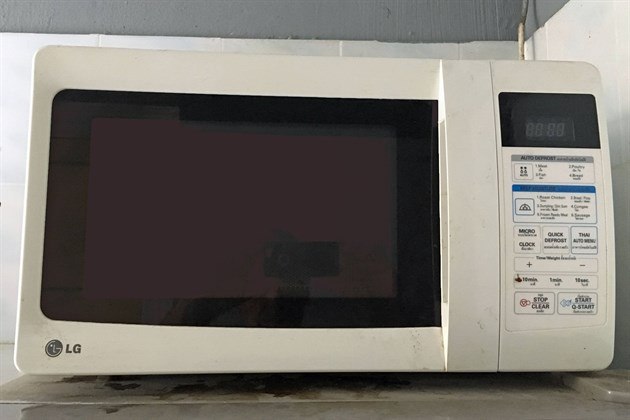 Signalling intentions
Following your advice, several years ago I bought two MONOJOY Faraday Pouches for both sets of keys for our keyless entry Lexus 250C. One concern I have is that it proves possible to unlock the doors or boot without opening the pouch, provided the pouch containing the key is within several inches of the lock. Clearly the signal is escaping from the pouch. Indeed, it is possible to start the engine provided the pouched key is in the front half of the car at the time. Could an ill-intentioned person, with the necessary equipment, pick up the signal he if he was standing next to me at the right moment? Are my concerns over the top?

CS, Cellardyke
In theory, yes. Because this particular Faraday pouch is not blocking the signal sufficiently. Relay car theft is usually accomplished by one scallywag standing outside the front door of the house where the proximity key is, boosting the signal from the key and relaying it to an accomplice standing beside the car with a receiver that fools the car into thinking the key is present, allowing the car to be started. We tested some Faraday pouches here: https://kit.honestjohn.co.uk/top-tens/top-10-signal-blocking-keyless-entry-theft-pouches-and-boxes/ Inside a house, a reader suggests the best Faraday box is a microwave oven (unplugged from the mains).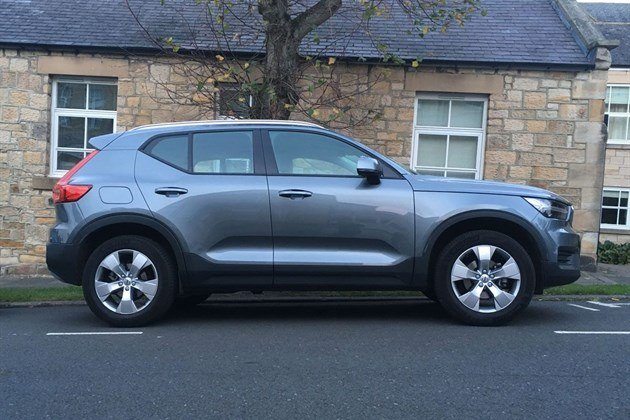 In-diesel exposure
I've just ordered a Volvo XC40 T3 to replace my BMW (I found the seat and offset steering wheel really uncomfortable). I see today that you have said avoid XC40 diesels. Why is that, out of interest? Glad I went for petrol. There is a 4 month wait for the Volvo. I've tried to agree a deal on a part-ex for the BMW, but the best I could get them to do was underwrite the CAP Clean value at the date of delivery. I did get them to match the DrivetheDeal price of the new car, though. 

PT, via email
Unless you do 20,000 miles a year or more, just avoid diesels generally to save the hassle of maintaining their emissions systems. V40 T3 tested here: /road-tests/volvo/volvo-xc40-t3-momentum-2018-road-test/ The T3 has just had a small power boost from 156HP to 163HP, which you will benefit from: /carbycar/volvo/xc40/history/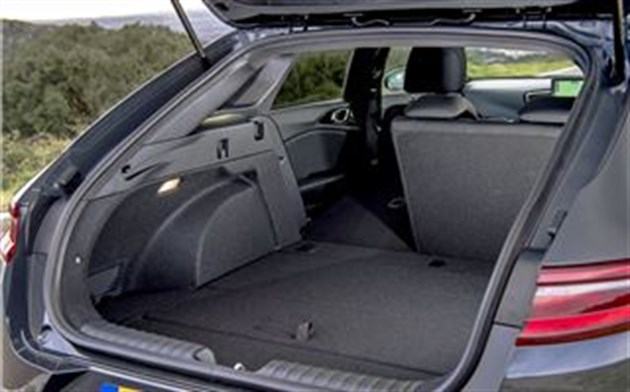 These boots are made for golfing
I have owned Mercedes C180 cars for the last 10 years or so, usually purchased at one year old. My current car is, J8 JNC, mileage 43,500, which I now want to replace. I would be grateful if you could recommend a couple of replacement saloons, under £30,000 with space suitable for golf clubs. I have looked at the KIA ProCeed and I wonder what you think. I am retired and do about 6,000 miles a year and I like a reasonable quality car. Could you also let me know what I should expect for my car in part-exchange.
JC, via email
I get a <<Sorry, we could not identify your vehicle>> from our system, probably because it is on a personal plate. You can get a valuation by entering the details of the car piece by piece here: /used-prices/ ProCeed good for golf because it is basically a station wagon floorpan with a sloping roof, so has lots of room: /road-tests/kia/kia-proceed-2019-range-road-test/ Alternatively, maybe a Mazda 6 Skyactiv G petrol model. Test here: /road-tests/mazda/mazda-6-skyactiv-2018-road-test/ Or the stunning new Mazda 3, also available as a saloon with a longer boot: /road-tests/mazda/mazda-3-2019-road-test/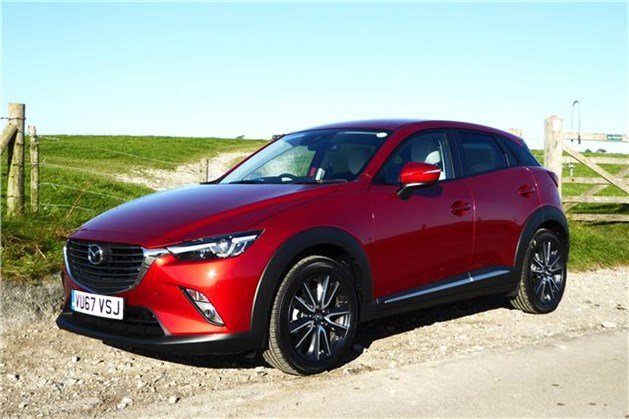 Mum's the word
My Mum has a 2014 5dr SEAT Ibiza 1.4 FR 150 with around 30k miles. It is used locally, for a few 20 mile round trips a week and a 120 mile round trip every two weeks. She would like to get a newer car, perhaps a 2017 reg. SEAT doesn't seem to make the 150FR anymore? She would like to try a different make/model, for variety. We did briefly think about an Audi TT or a VW Scirocco, but, with a budget of £13,000 (Inc. P/X) they are not an option. I suggested a Ford Fiesta EcoBoost (I have a Focus 1.0 which is great even with just 100hp), but she doesn't like the car. Please can you offer me some ideas for suitable alternatives that perform similarly to the Ibiza. Space isn't over important and she doesn't seem to mind the bumpy hard suspension ride.
MS, via email
I'd get out of the Ibiza 1.4TSI 150 FR as soon as you can because it is a Twincharger engine and they are prone to going wrong in a big way. Plenty of VAG 1.4TSI 140s around with solely a turbocharger, but a belt rather than chain cam engine: Ibizas, Polos, Fabias, A1s, Leons, Golfs, Octavias, A3s. Maybe think Mazda CX-3 2.0 Skyactiv G 120 for a very lightly stressed engine and a pleasant drive. (/road-tests/mazda/mazda-cx-3-2018-road-test/)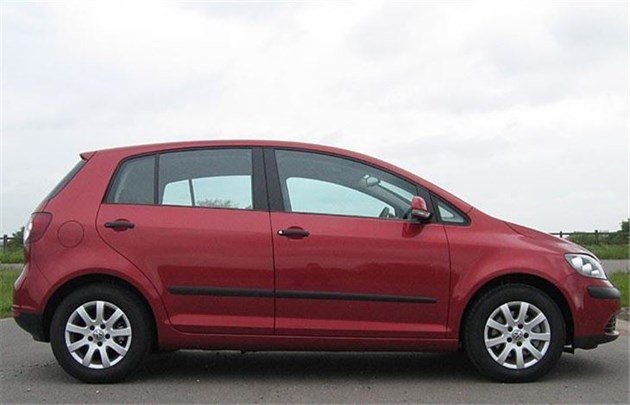 Honeymoon period
Wishing to avoid honeymoon embarrassment, how do you rate our chance of adding twenty thousand miles onto our 2006 Volkswagen Golf Plus 2.0TDI DSG now at 121,000 miles as we go on tour in the months ahead. The Golf has had ten thousand mile oil changes on synthetic from new, along with V-Power Diesel. The dual mass flywheel needs replacing at £700. Whilst we have confidence in the light clunking wet clutch transmission, am I being foolish?
AA, via email
The DQ250 twin wet clutch 6-speed DSG in this needs fresh oil and filter every 3 years or 38,000 miles, whichever comes first. If this hasn't been done, that "light clunking" could be the tip of something more serious than the DMF. The engine is also due its 2nd timing bet, tensioner and waterpump replacement. Here's what goes wrong with Mk VIs whether Golf Plus or not: /carbycar/volkswagen/golf-vi-2009/good/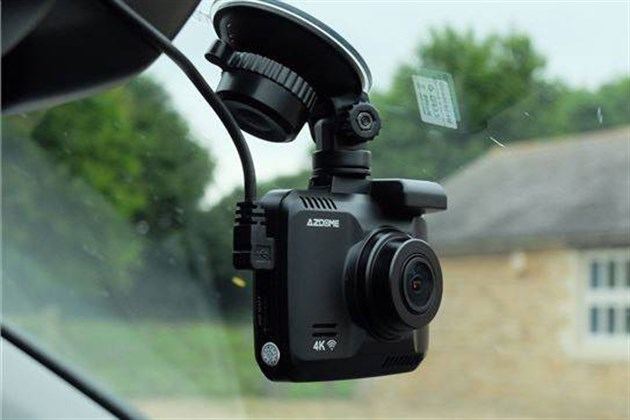 Cameraman
The dash cam was stolen from my car while it was parked at Heathrow. I would like your advice, please, about which dash cam you would recommend to replace it. Speed camera recognition is essential and to be removable is as well.

DF, via email
Very comprehensive buying guide here: https://kit.honestjohn.co.uk/dash-cam-buying-advice-guide/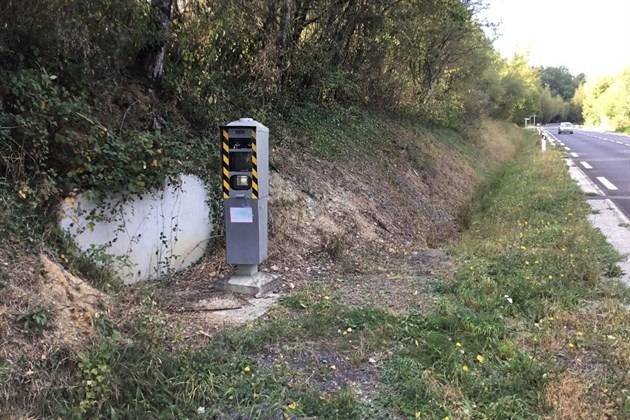 French correction
My wife and I will be driving to France for our annual 3 week holiday (actually 24 days). As usual, I phoned my insurers (Churchill) to request Green Card cover for that time and was told that only 3rd Party cover was 'free' but that Fully Comp. would cost an extra £45. I replied that this had never been the case before, and that GC cover had always been granted automatically at no extra cost. The Churchill rep's reply was that "this has always been part of our charging policy", and would not accept that no-one has ever mentioned it in earlier years when I've requested the Cover. Is this a change because of Brexit (which will not have happened by the time we return from France, if at all), because Churchill has already jumped the gun in anticipating that Brexit would cause such a change? Or are they merely pulling a fast one? The recorded message introducing a call to Churchill says that reps will get commission for any product they manage to sell the caller as a result of the phone call, so I'm naturally suspicious. 
MB, via email
If you have Comprehensive UK car insurance, that covers you within the EC for the minimum insurance requirement for any EC country as long as the UK remains an EU state. If you want comprehensive cover in those countries it has always been extra. You didn't find out in the past because you didn't claim. Be warned that the national 80kmh speed limit in France is rigidly enforced as a money-maker for local government departments.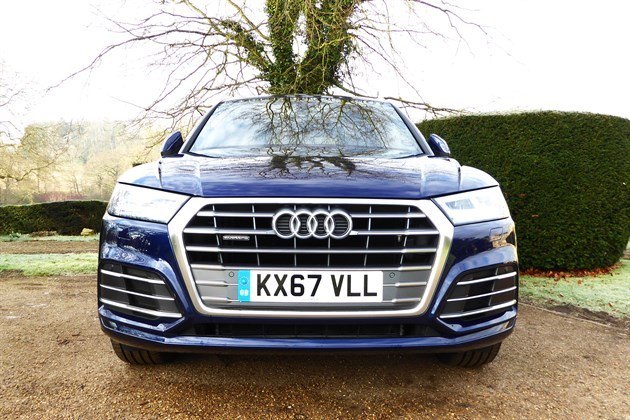 Unfolding story
After three Volvos, we preferred a Q5 to a XC60 and bought a low mileage 2018 demonstrator from an Audi dealer. Pleased, but very surprised that, unlike our previous quality cars, the Q5 doesn't have electric power folding mirrors as standard. I understand a retrofit is possible that also requires a new body control module, unit door switch and door insert plus VCDS to code the new mirrors to the car. The dealer quoted £900 + VAT + fitting, but are there any local expert retrofitters who can do this more reasonably?
WM, via email
I don't see how it could be done more cheaply because the main cost here is for the Audi parts, not for extortionate Audi labour. Yes, typical of German manufacturers to make folding mirrors an extra cost extra. They were a £325 option in the car in the photo. BMW does this too.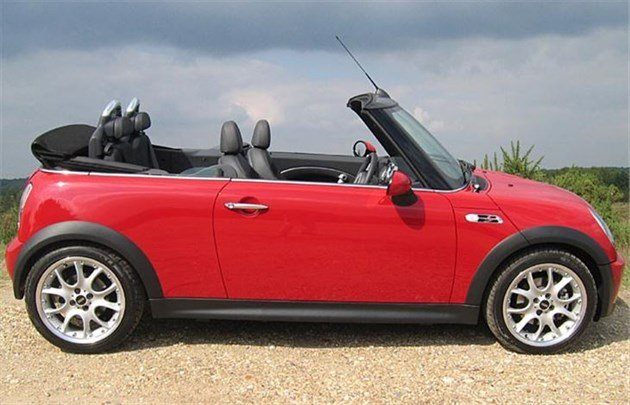 Sun burner
I've just purchased a 2005 MINI Cooper S convertible for some summer fun. Should I let the engine idle after a run to cool the supercharger, like one should do with a turbo? Also I'm assuming that it will run better on Shell V Power petrol, but what is your view of Tesco Momentum fuel as it's easier for me to get to Tesco than Shell?
RN, via email
No. It's engine driven not driven by hot exhaust gas. Yes, stick to super. Momentum is 99 RON but doesn't have Shell's additives. Old test of a 2005 MINI Cooper S convertible here: /road-tests/mini/mini-cooper-s-convertible-r52-2005-road-test/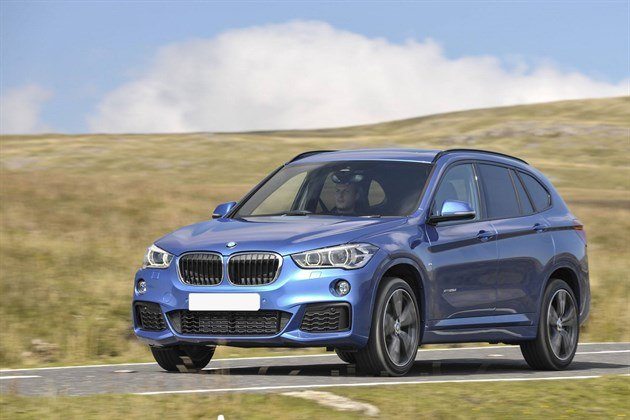 How does that grab you?
I have an August 2018 BMW X1 2.0 petrol. On my first drive when new, the front brakes grabbed when pressure was applied. I pointed this out and was told to let the pads settle in for a few months. In April I had the top tech from the workshop check it out. He said that as cars are more advanced with technology the brakes are more efficient, but if I am still unhappy he would have them taken apart and checked. When driving, I have to be very careful as to how much pressure is applied. Too much and I am thrown against the safety belt, giving my body a sudden jolt. I have driven BMW cars since 1975 and this is my 10th. None of the others caused this sudden jolt and driving it is not a pleasure. Last week, I had the brakes checked out by BMW and was told they could not find any problem. I asked to have a test drive in another X1 and the brakes on that caused no problem. Can you help solve this?
NE, via email
I'd suspect a faulty front to rear brake pressure balancing valve that is putting all the braking on the front instead of balancing it 9 to 1.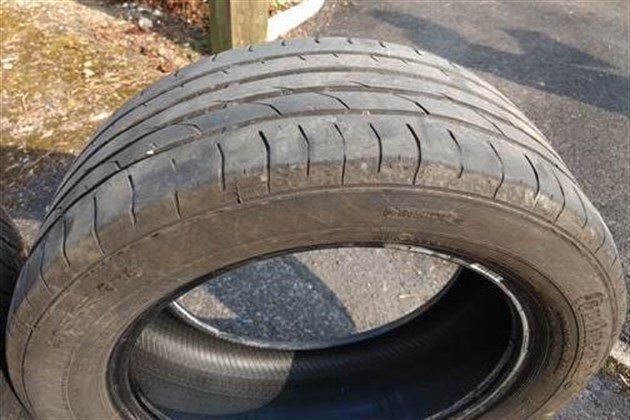 Tyre worning
I changed these rear tyres on my 2015 Ford Focus after noticing an increasing rumble over a period of a few months. The tyres were Continental ContiPremiumContact 2 which had been on the rear from new and had done over 40,000 miles. The wear to the inside edge is severe in one place and seems to be repeated to a lesser extent periodically on either side of it. Any ideas?
TB, Winchester
40k miles is excellent tyre wear, even for non-driven rears. The wear to the inner shoulder is probably cause by straddling speed cushions, that causes severe abrasion over time from the chamfered edges of the cushions. Drivers think they are lessening the shock, but, in fact, are damaging their tyres. Best to drive one wheel over the centre, one wheel on the flat.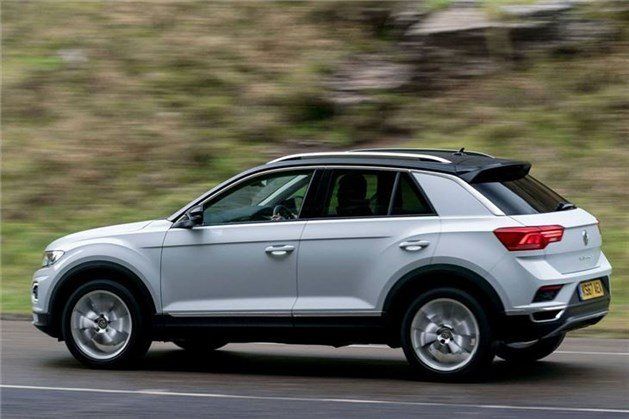 Roc and a hard place
Having owned and thoroughly enjoyed a 180HP Skoda Octavia Scout for almost 4 years, I'm considering trading in for something similar. My annual mileage is around 12k so a diesel engine is probably not the best for me. Any idea if Skoda plans a petrol engined Scout, or any alternative ideas? I need 4WD, the raised ride height and the same or better performance: 0-60 in 7.5 seconds.
PG, via email
Maybe a VW T-Roc 2.0TSI or a T-Roc R: /carbycar/volkswagen/t-roc-2018/history/ . But, rather than a T-Roc R, I'd have a Volvo XC40 T5: /road-tests/volvo/volvo-xc40-t5-2018-road-test/ (assumes these are big enough).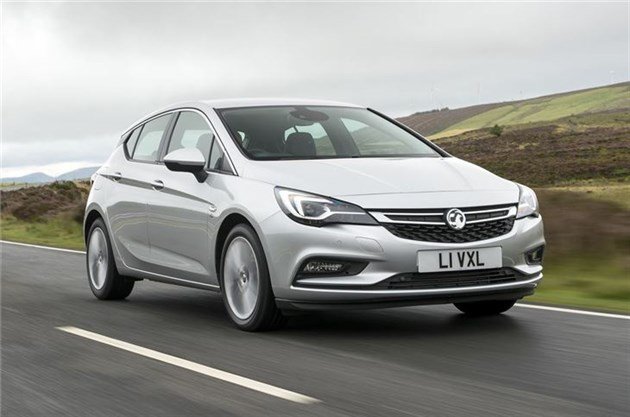 Pist off
What do you think about piston breaking related with Astra K 1.4? There are problems with this issue according to my research. Can you give me any information?
AU, Turkey
Prior to you writing on 13th May we had We had no news of broken pistons in Astra Ks: /carbycar/vauxhall/astra-k-2015/good/ Nor in Astra J: /carbycar/vauxhall/astra-j-2009/good/ Then reports started coming in that the problem was due to filling the engines with the wrong oil on the production line and that failures had led to a shortage of 1.4T engine blocks. As part of the Astra K revamp at the end of August, all new Astras will be fitted with Peugeot engines.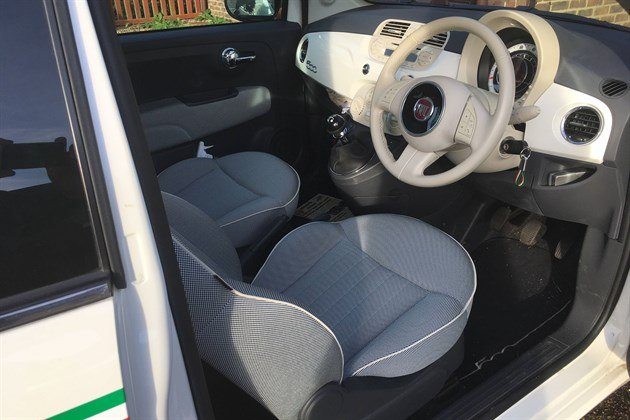 Illogical
I own of Mercedes A-Class that is almost 10 years old and am thinking of changing to a FIAT 500. is this a worthy car to change to? Look forward to hearing from you

PD, via email
Not if you want an automatic because FIAT's Dualogic automated manual is diabolical. But a 500 has wide opening front doors and flat, very comfortable front stats with squab tilt adjustment. The TwinAirs are the most fun to drive. And they do a 500C with a fully opening canvas roof. For an auto, the best compromise is a Honda Jazz Sport 1.5iVTEC manual of CVT-7 automatic. Spacious, versatile interior, decent to drive, reliable and economical: /road-tests/honda/honda-jazz-15ivtec-sport-2018-road-test/ Out of production, but maybe still a few left in the system that must all be registered by 31st August and I've heard of discounts on them. 
Click to Honest John's Motoring Agony Column 10-08-2019 Part 2
Comments
Author

Honest John
Latest