Honestjohn Motoring Agony Column 27-7-2019 Part 2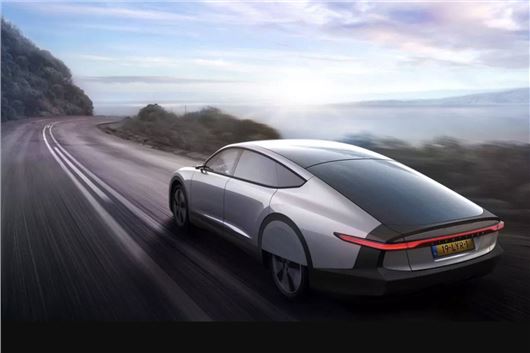 Published 25 July 2019
Click back to Honestjohn Motoring Agonies 27-7-2019 Part 1
Clean simplicity?
I was wondering if I could pick your brains about electric cars. I'm keen to buy a zero emissions car in the next few months and we're looking at a Tesla. Is it better to buy a second hand one - say an S model - of a higher spec, or one of the new Model 3s new. Price wise, there's only a few grand in it, so I wondered what your thoughts on it would be? Or should we be looking at a different make altogether? 
HW, via email
If buying any, it's important to buy one with the theoretical range you need, which can be up to 348 miles. Model S is astonishing, but available in at least 3 different power outputs and battery ranges. Model X looks likes like something out of a Sci-Fi movie, but its big and commodious. The new Model 3 makes the most sense. More here: /carbycar/tesla/ However, here is a glimpse at the future: /news/new-cars/2019-06/worlds-first-practical-long-range-solar-car-announced/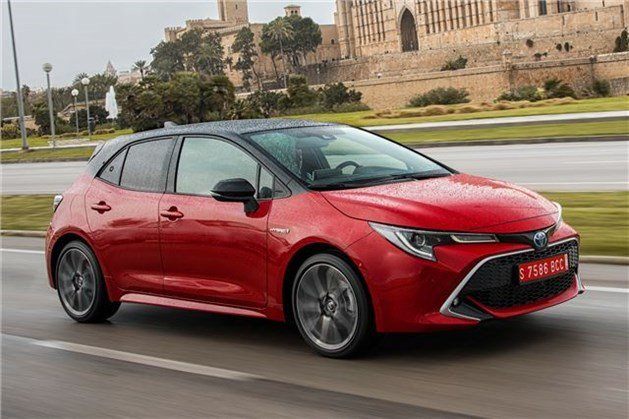 De-Emissionary Position
I wrote to you a couple of years ago and you recommended a Mazda 2 automatic for my partner. We have been very pleased with it. Thanks very much. I bought a Volvo V40 D3 R Design manual diesel new in September 2014. I am very pleased with it too, but, since buying it, my circumstances have changed and I am now driving 16k miles a year. I have covered 54k miles. I don't know if I should be looking to replace the car now, or waiting until closer to October 2021. If replaced, it would have to be a petrol or hybrid, possibly a SUV as I will be driving fairly regularly into the Ultra-Low Emission Zone in London which is being extended in October 2021. I have always bought my cars rather than leasing or PCP
IM, Studley
There is still a lot of development to come on the electric/hybrid SUV front. I guess you're not thinking of a Tesla or an iPace. There is a new Evoque hybrid on the way. The Honda CR-V self-charging hybrid is already here and very good. New RAV-4 self-charging hybrid on TNGA okay. Lexus UX self-charging hybrid on TNGA platform. Good ride and handling. Toyota Corolla 2.0 litre self-charger on TNGA is a contender. Toyota C-HR self-charger on TNGA. Good ride and handling. KIA Niro self-charger, PHEV or e-Niro. Hyundai Ioniq self-charger, PHEV or EV, but horrible sticky steering. Hyundai Kona EV: 282-mile range. Then there's hydrogen power: Hyundai Nexo or Toyota Mirai (the cops round our way have a Mirai). Mercedes GLC F-Cell.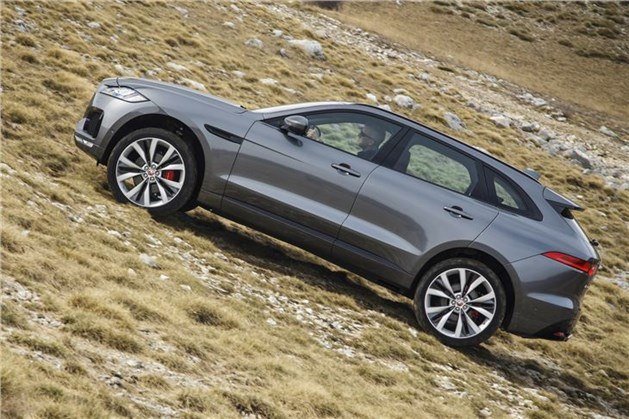 Off the Pace
I have a 2017 Jaguar F-Pace 3.0DS AWD with 25k miles. It has a turbo fault. The turbo failed in March 2019 with dashboard fault report stating "Restricted Performance". Jaguar Assist attended and reported: "Intermittent restricted performance. On investigation found multiple diagnostic trouble codes stored for turbo VGT actuator. Suspect could possibly have oil contamination. Customer taking to his retailer." I took it to the local dealer on Tuesday 26th March; it took then till Friday that week to agree to replace the turbo; then took them until Friday the following week to finally complete the job and return my F-Pace to me. Turbo failure at 2 years and 25k miles, a costly job, does not encourage me to keep it beyond 3-year warranty next year. Any advice or comment welcome and/or any similar F-Pace 3.0DS reliability issues welcome.
PP, Old, Northants
Despite being oil cooled, the turbos of this engine get very hot and if the engine is repeatedly switched off when the turbos are extremely hot the oil in the turbo bearing oil supply and oil return pipes can carbonise, partially blocking the pipes and restricting the vital flow of oil to the bearing. This is true of all turbocharged engines so, unless the engine has a system to continue circulating oil through the turbos when it is switched off, it's best to idle the engine for a minute or two before switching it off after a motorway run, after a long ascent, after towing or after ragging the car. Not after simply bimbling about the suburbs.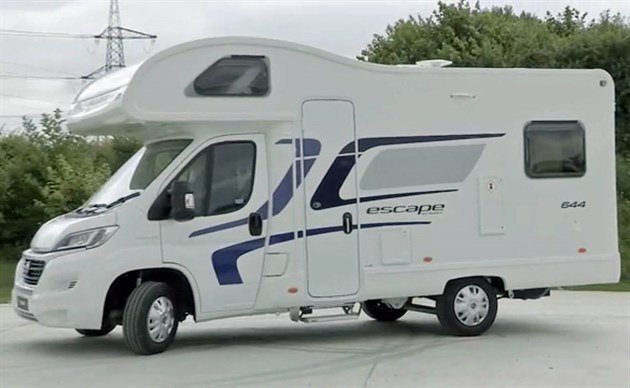 Moving Swiftly onwards
I have a Swift motorhome on a FIAT Ducato chassis, with 2.3 litre turbodiesel engine. This vehicle was bought new in 2014 and has covered 17,120 miles. I have had it on a SORN in secure storage for the last six months. In the past, I always made a point of taking it out for a twenty- or thirty-mile motorway trip a couple of times during the winter lay-up, but after putting it on a SORN, the best I could do was start the engine and run it for fifteen or twenty minutes to get it up to temperature. On collecting the vehicle en-route for its service and MoT this week, about twenty seconds after starting the engine and driving off, the seat belt warning light came on, followed a few seconds later by the airbag warning light. I mentioned this to the service manager. He said they would look into the problem. However, after connecting their diagnostic equipment to the ECU they are unable to determine what the problem is. He suggested that I will have to book the vehicle into the FIAT commercial main agent as their diagnostics will give a more comprehensive readout of faults. Can you make any suggestion what the problem might be? The second issue is more straightforward. The FIAT Servicing schedule says that the timing belt should be replaced at 120k miles or five years. The vehicle has done less than 14% of that mileage; it has always been serviced with FIAT parts, materials and oil. Is it really necessary to spend over £500 to replace the timing belt? I would have thought that usage (ie mileage) is a far greater wear factor than age. What would be a suitable mileage to replace the belt, in your opinion? My suggestion is that it should be OK up to 40-50k miles. Your thoughts will be much appreciated
BP, via email
We say timing belt, tensioner, waterpump and aux belt every 5 years or 60,000 miles whichever comes first unless a manufacturer or specialist recommends more frequent changes. The seatbelt warning and airbag warning are likely to be a wiring fault with driver or passenger seat occupancy sensors that are supposed to light up if someone sits in one of the seat and doesn't put on their seatbelt. I suspect this is something you can jiggle about with yourself, or call in http://www.airbagman.co.uk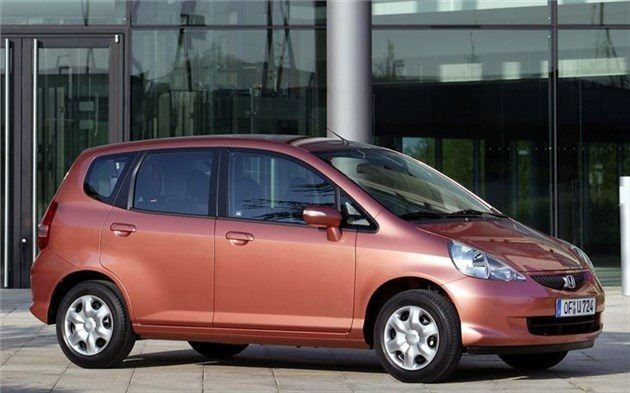 Trad Jazz
Would a February 2007 Honda Jazz 1.4 SE (SR) - what does 'SR' stand for? - with CVT be as good as a 2011? The one I have seen is for sale at £1,990; 79,000 miles with sunroof as well as the usual alloy wheels etc. It is shown as having had damage: "Repaired and safely returned to the road". No mention of service record etc. Does the price see, high?
DE, via email
S/R means sunroof. But a 2007 will be a Mk 1 Jazz 1.4iDSI: /carbycar/honda/jazz-2001/ I don't think this one reads like a good buy.
In Accordance with your wishes
Since moving from company cars 20 years ago I've owned 2 Honda Accords which are comfortable, reliable, and well equipped. My current 59 plate Accord Tourer 2.2 iDTEC with ADAS is approaching 10 years old and I am considering with what to eventually replace it: Honda offer good value however they no longer offer an equivalent Accord model and I am looking at Volvo V60 and 90, both of which are considerably more expensive. It's interesting to compare the cost of accessories for example Honda roof bars £150, versus Volvo £230, Honda full mudflap set £95, Volvo £170. Does this indicate Volvo accessories are engineered to such a higher standard they can command a price premium, or more likely, they just grossly over-priced? And does this apply to their cars?
LD, Caxton
The Volvo V60 is a very good, albeit expensive car: /road-tests/volvo/volvo-v60-d4-2018-road-test/ But if you can settle for a saloon, the  logical replacement is the new Toyota Camry hybrid: /carbycar/toyota/camry-2019/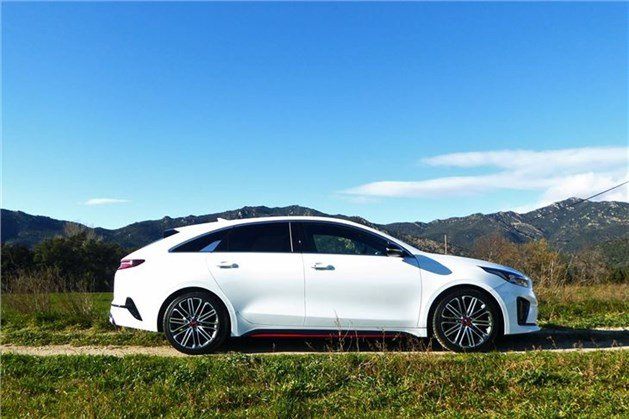 Sizemic proportions
I am looking for a similar size replacement for my 12-year old Toyota Avensis T3X, Automatic owned since new. I like its large boot, torque converter transmission and outstanding reliability. It still has the original exhaust and battery. I am considering a new KIA Ceed Sportswagon with 7-speed dual clutch transmission, but I am unsure how reliable or pleasant to drive this transmission would be. I have noted your adverse reports of dry clutch DSGs. The only automatics I have driven for over 40 years have been torque converter, which have proved to be very reliable and smooth in operation. Having developed these to a high standard, they now seem to be fast disappearing. I am looking for a petrol engine or Hybrid vehicle with good reliability potential and a generous size boot to keep luggage out of sight. I do not want a longer car than the Avensis which is just over 4.6 metres and certainly not one with key less entry. Your comments on the KIA and suggested alternatives would be appreciated.
RB, via email
The Ceed 1.4TGDI with 7DCT works well. This is a test of the hatch: /road-tests/kia/kia-ceed-14-t-gdi-7-dct-2018-road-test/ You could also consider the slightly bigger ProCeed: /road-tests/kia/kia-proceed-2019-range-road-test/ Very little trouble with Hyundai/KIA DCTs since they were introduced in 2012. But they are dry clutch. An alternative is a KIA Niro hybrid, still with a 7-year warranty: /road-tests/kia/kia-niro-2016-road-test/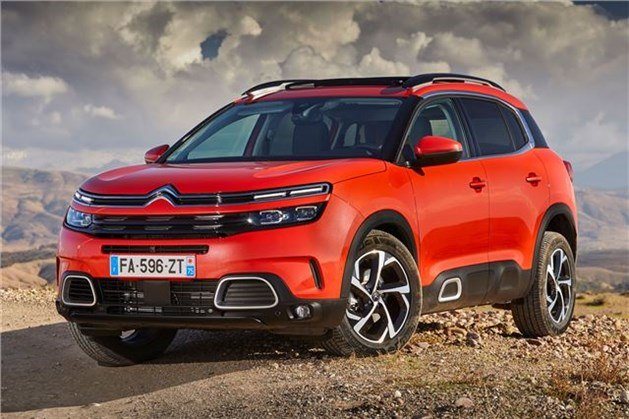 Spring is sprung
I own a 2017 Toyota Verso automatic with which I am very happy. However, do you know of any car similar in price that gives a better ride as the roads these days are like cart tracks. Whatever happened the suspension system used in the Citron DS19, glory years from 1955 to 1975? This was a car we used to dream about in our misspent youth that was good to  drive over rough roads including potholes, etc. It was a superb system. I know this was a long time ago and I am glad cars are not made/designed like they used to be as they are now much more reliable apart from this one thing of not being able to give a combatable ride over  modern day cart tracks. Any comments?
MF, via email
The hydropneumatic suspension in the DS was remarkable but the cars were very rust-prone and gained a terrible reputation for reliability in the 1960s. Citroen kept at it with the BX that had a simplified, more reliable system, as well as the XM, the complex SM, the wonderful Xantia and Xantia Activa and finally the C5 with Hydractiv 3. The company now has a new system dubbed 'Advanced Comfort Suspension' that incorporates special double acting dampers to allow softer springing as well as one piece, compressed foam comfort seats standard in the C4 Cactus and the C5 Aircross: /road-tests/citroen/citroen-c5-aircross-16-puretech-180-2019-road-test/ That's probably your way forward. The C5 Aircross also has three individual sliding and folding rear seats that make it very practical.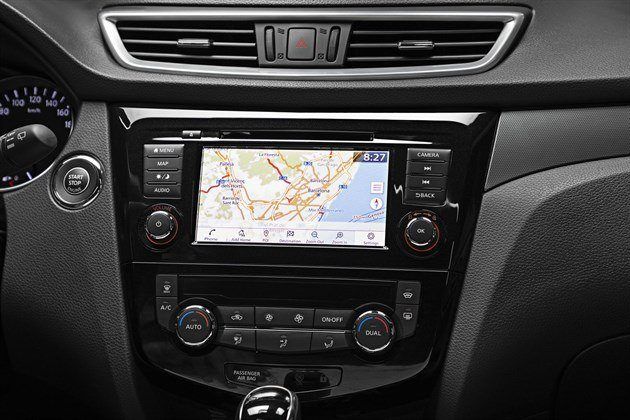 No connection? 
There is a major nationwide malfunction of Nissan Connect units. The combined Satnav/DAB/Bluetooth Connect unit has a fault, which, according to my Nissan dealership, is affecting "1000's of cars across the UK". The problem with our 2015 Qashqai started last summer, with the Satnav constantly rebooting and the radio switching on/off intermittently and the Bluetooth phone connection malfunctioning. The car was just out of warranty. However, Nissan updated the software free of charge. This seemed to resolve the problem, however, after about 6 weeks the same issues had started again. Since at this point, the car was 6 months out of warranty, I was quoted £3,000 to install a new Connect Unit, but "as a gesture of goodwill" this would be reduced to £1,500. After appealing to Nissan UK, they agreed to replace the unit free of charge and this was done in mid-January 2019. The replacement unit worked satisfactorily for about 3 months, before starting to "crash" again. I contacted the Nissan dealer in early March 2019 and they stated that the problems with the Connect units are "a nationwide fault, with no know fix". Nissan are apparently "working on it" but there is no date available for release of a software patch. Nissan Aylesbury have "a long list of owners" with cars affected by this problem. I was advised to "just live with the problem" until they contact me (I've now been waiting in vain for 8 weeks. The Nissan dealer stated that the problem is "atmospheric" (i.e. some form of unknown radio signal interference). Other Nissan owners have been told that the cause is a radio transmitter near Dover and have been given no scheduled date for a resolution. Some owners have had their Connect units removed by Nissan (leaving a large hole in their dashboards) for return to France for repair. (In some cases they have been removed for periods of up to 3 months), but still malfunction when re-installed.  See these forum threads for further confirmation regarding the seriousness of the issues: https://www.qashqaiforums.co.uk/viewtopic.php?t=7948&start=20 / We would like to sell our car, but cannot do so with a faulty Connect unit. Nissan does not seem to display any sense of urgency in terms of getting the problem resolved.
DS, Cholebury
We didn't start receiving reports of this issue until December 2018, but it does tend to indicate that infotainment systems that had been okay until August 2018 must be affected by some kind of electromagnetic interference. If that is the case it might be that something is being transmitted by someone that does not comply with the EMC Electromagnetic Compatibility Directive 30124/30/EU: https://ec.europa.eu/growth/sectors/electrical-engineering/emc-directive_en / and it's a bit odd that this has not been openly investigated. See: /carbycar/nissan/qashqai-2014/good And: /carbycar/nissan/juke-2010/good/ Your email was 30th April 2019. There has been a new Nissan software patch to address this from 30th June.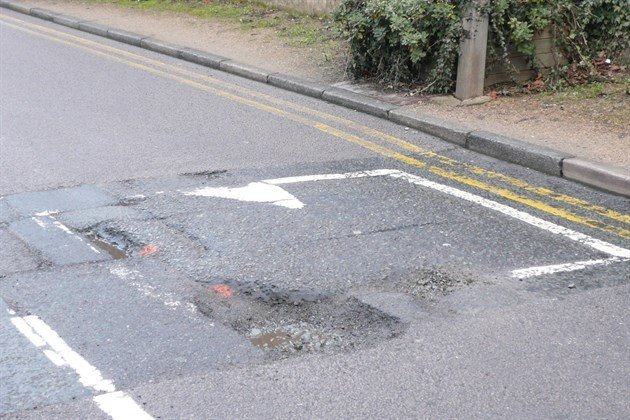 Bringing the House down
I am writing to you regarding on an article you wrote about speed humps damaging houses. https://www.telegraph.co.uk/motoring/caradvice/honestjohn/8593201/Can-speed-bumps-cause-structural-damage-to-my-house.html / I have this situation in my property located in Sutton, SM1. I purchased the property in Nov 2017 and since I moved-in the house shakes when buses or heavy vehicles go past the speed hump, which is directly adjacent to the corner of the extension side of my property. There have been cracks developing in my property. In the past month they have been 2 situations where I heard a loud band coming from the walls where further cracks have developed. I contacted my insurer explaining about the vibrations and sent pictures. Insurer said that if the cracks are due to the road vibrations they will not look to cover me. I hired a chartered surveyor (the one who the original survey in my property) to inspect the cracks. The surveyor said that the cracks are a mixture of thermal expansion and contraction and vibrations coming from the road. I am going to contact the council about this although I am looking for advice on how to proceed. I am happy to share further details if needed.
GM, Sutton, Surrey
The legal problem with this is that, though the damage is very probably caused by seismic tremors caused by the pounding of vehicles over the speed hump, you bought the house with the speed hump already in place. That being the case, if you cannot get the council to remove the hump and re-surface the road, your remedy might be against the surveyor who did not warn you of the problem caused by the speed hump.
PART 2:
Thank you very much for the prompt response. I have raised the problem with the Council as the surveyor stated that the cracks are likely to be getting worse by the vibrations coming from the road. The Council open a case to review the speed hump and also instructed me to make a claim with Sutton's insurance team and share the surveyor's recent report. Their insurance team replied today indicating that an investigation has begun, which will take up to 40 working days, though they will endeavour to make a decision on liability as soon as possible. The scope of the report produced by the surveyor is limited to the cracks which happened recently, thus did not cover cracks identified when I purchased the property or other cracks which I did not ask the surveyor to inspect. What I am mindful of is that should the Council's insurance reach a favourable decision on liability it may only cover the cracks of the scope of the report, thus not covering the other cracks (there are cracks which appeared in my back garage as well) or hidden problems which may appear later. How are they going to assess the vibrations without monitoring placed in various areas of my house? Is it sensible/legally viable to ask the Council to carry out a thorough investigation, or is the only option to go private, hire a building surveyor to put monitoring everywhere to quantify the level of the seismic tremors? Whilst I am no expert I believe it is much more sensible to assess this problem with a combination of qualitative and quantitative data. In regards to the surveyor, I spoke to the Conveyancing solicitor who dealt with my purchase. The solicitor said that - a) The seller did not have to mention the problems with vibrations as we had not asked, therefore no liability for the seller. b) I should raise with RICS the fact that the surveyor did not mention the road vibrations on the "premium" survey produced before I purchased the property. I purchased the property trusting there were no major issues with the house - the surveyor said that the hairline cracks at the time were just due to thermal expansion and contraction of the house and no cause of concern. I welcome your thoughts on my situation - your advice is appreciated.
GM, Sutton, Surrey
The defence of "not asking the right questions" when professionals are involved has not been valid since the 2008 CPRs: /faq/consumer-rights/ I think you may have a case against the surveyor who provided the "premium survey" that missed essential findings. But you need to speak to a different solicitor about that and typical charges are £200 - £250 an hour + VAT. I don't think you can do anything at no cost.
Comments
Author

Honest John
Latest