Honest John's Motoring Agony Column 29-06-2019 Part 1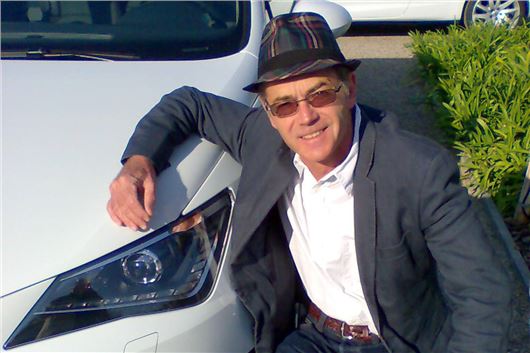 Published 28 June 2019
This week's engineering enquiries cover dual clutch transmissions, ULEZ victims, Japanese reliability  and, in Part 2, the BMW 700, kerb crunching, Real Miles Per Gallon, and quite a bit more about DCTs.
As usual, emails to Honest John should be addressed to: letters@honestjohn.co.uk  Please try to keep them as short as possible.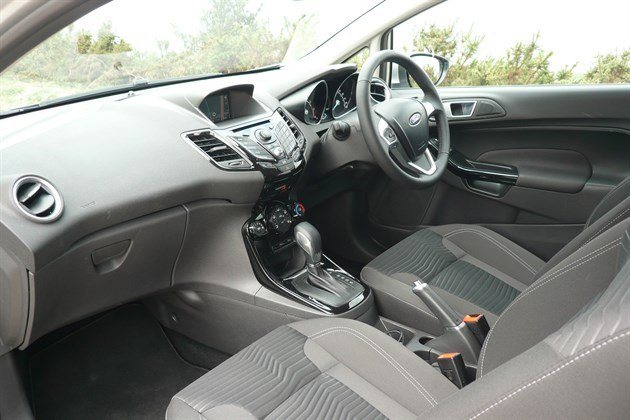 Powershift to the people
I have a 2014 Ford Fiesta 1.0 EcoBoost Zetec Powershift, which has behaved perfectly for all of its 20,000 miles. It is serviced annually by the local Ford dealer, but I am concerned by occasional references in your column to problems with this particular gearbox. Is there anything more I can do to avoid any future problems. 
RW, Tunbridge Wells
That's the one that has had problems. Best not to sit on the brakes in D with the engine running. But the fact that maybe 10% suffer clutch pack failure does not mean that all will fail. You should be more concerned about the turbo degas pipe. This explains: /news/miscellaneous/2018-08/urgent-appeal-to-owners-of-ford-10-ecoboost-engines/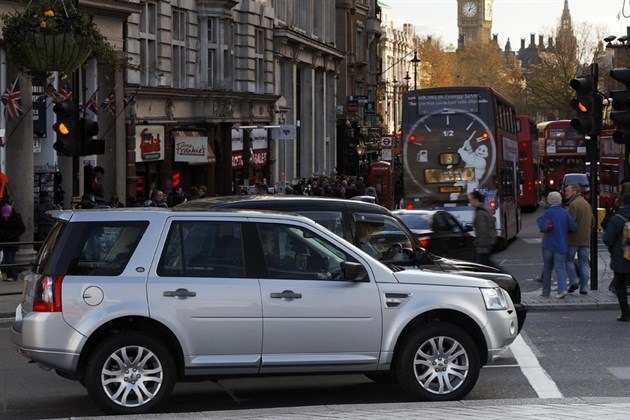 London culling
Like hundreds of thousands of car owners, my car will be caught if the Mayor of London's extension of the ultra-low emissions zone (ULEZ) to the outer suburbs goes ahead in October 2020. I have a diesel-powered 2013 Land Rover Freelander that is EU5. I'd intended to keep it until it fell apart, but at £12.50 a day, it's not worth it. I bought it to avoid back pain while driving and I like the elevated driving position and the safety features. I'm on a pension with limited funds. Can you advise a cheap replacement good second-hand vehicle that is future-proofed against further tightening of ULEZ by the bureaucrats?
CB, via email
So far, petrol EU4s escape, and they go back to 2004, but we don't yet know if this will be tightened up. Obviously, your Freelander has plummeted in value while the ULEZ compliant alternatives have significantly increased. I think your best bet is a 2007 or later Honda CR-V 2.0iVTEC manual or 5-speed auto. No ball of fire, but very comfortable on 17-inch or 18-inch wheels (not on 19-inch wheels). Might be worth considering a Lexus RX400h, if you can find one. Very few LandRovers with petrol engines. 
Ethelred the unread
Your answer to BG about Lexus was dismissive, suggesting LEXUS don't have BMW dynamics so they don't get a mention? Week after week, it's VWs BMWs Mercs. I've just purchased my 2nd dynamic  NX . Great car great service. Perhaps you will review the UX sometime , or will it be Bentley again and again? 
RH, via email
You misread. I wrote: "Because, though far more reliable, Lexus don't have the dynamics of BMW. The young car enthusiasts writing for magazines and websites who get free new cars have little real consumer contact and simply don't understand the value of reliability to everyone else." How was that dismissive? I have now driven the UX on the TNGA platform and it rides and handles extremely well. Lexus UX here: /road-tests/lexus/lexus-ux-250h-2019-road-test/ Lexus RX400h here: /road-tests/lexus/lexus-rx450h-and-rx200t-2016-road-test/ Honda CR-V hybrid here: /road-tests/honda/honda-cr-v-hybrid-2019-road-test/ I have not driven a Bentley for at least 15 years. The market still thinks 'German' cars are the finest engineered in the world and has the unshakable belief that 'Few things in life are as reliable as a Volkswagen' despite the weight of evidence to the contrary found here: http://www.honestjohn.co.uk/carbycar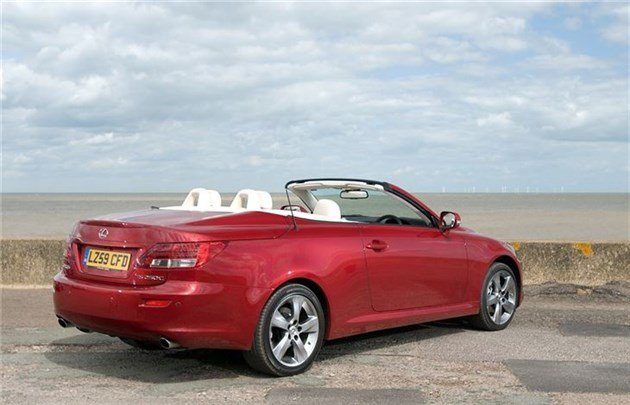 Germany v/s Japan
Once again you are spot on regarding the validity of the opinion the "boy racers" who test BMW 3s and disregard Lexus equivalents. They clearly don't run or own and pay for the maintenance of whatever they drive daily. My experience of 2 BMWs and 2 Audis over 300,000 miles came to approx. £40,000 repairs, thankfully much of which, but not all, was under warranty, involving inconvenient time off the road. Two Lexus IS over 200,000 miles amount to 5 rear brake callipers and one water pump. What a contrast. Now, can you help me? If I run my Lexus with the tyres inflated to the handbook recommended pressures, 35front, 38rear, there are two effects. The first is hard ride that might suit boy racers, but the tyres tend to wear out in the centre of the tread leaving the shoulders in good condition. You have recommended in the past dropping the pressures by 2 psi for comfort but I have found dropping more than that works better and the tyre wear pattern is more even. Since I understand the MoT no longer includes testing pressures, just the tyres must not look visibly soft, am I OK with traffic police in the rare occasion one sees them? I have two proper tyres pressure gauges, as you recommend, one Draper and one PCL and cross test between them.

CS, Cellardyke 
I'd drop the tyres further than 2PSI as you have been doing, safe in the knowledge that, after 20 miles or so, the heat that puts into the tyres will have raised the pressures by about 2PSI and if you drive 50 miles or more in the summer the increase is likely to be about 3PSI, though not more than that.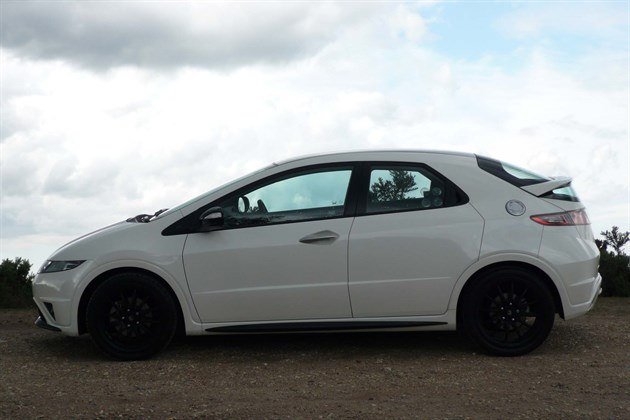 Just a little bit longer
You frequently mention the KIA Picanto in a favourable light and I agree with you. It appears to be a nice small car and the 7-year warranty is very much in its favour. I am beginning to think it is time that I changed my Honda Civic 1.8iVTEC auto, although it is running beautifully with less that 40,000 miles. I will have to spend money on the front brakes soon, but that will only be about £200, not a lot really. I was considering a Picanto automatic. It has a torque converter gearbox although only 4-speed unfortunately. Most of my motoring these days is local running about, but I take  occasional longer trips of about 200 miles on the motorway. This that worries me. How will the Picanto cope with motorway driving? Do you think that it will be adequate with only the 4-speed box?
PH, Great Hale
Put it this way, our Thai market Honda Jazz with 1.5iVTEC engine and the same 5-speed torque converter automatic transmission as your Civic is now rapidly approaching 180,000 kilometres (112,500 miles) with absolutely no trouble from the drivetrain. Picantos are excellent, but keep your Civic for the time being.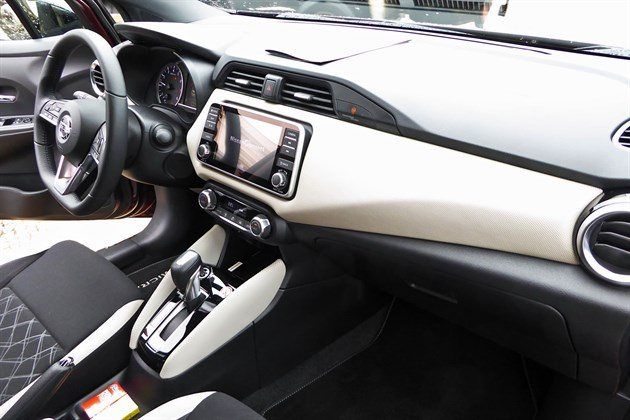 Nissinformed
My wife needs to buy an automatic for health reasons.    She'd like a new Micra, but Nissan says they don't do one at present while several non-Nissan sites say that the petrol has (or will have?) a CVT transmission. What's the true story? Are they about to bring it out, and don't want to damage sales of the current range?
JD, Lancaster
The latest Micra is available with a stepped CVT and it drives very well. See: /road-tests/nissan/nissan-micra-10-ig-t-100-and-dig-t-117-2019-road-test/ I hope she can learn to left foot brake.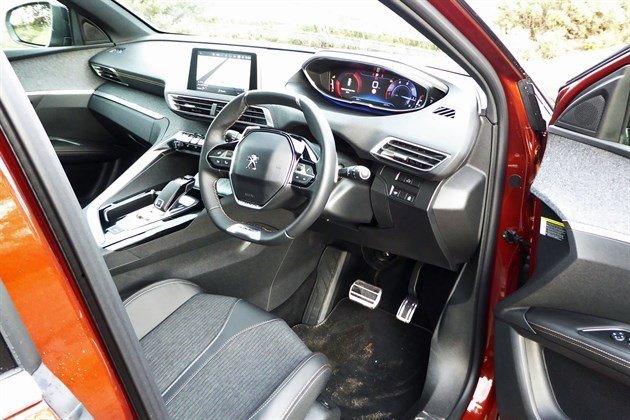 Spoiled for choice
Old age and arthritis necessitates changing our excellent Skoda Octavia TSI for a petrol automatic with enhanced accessibility. Suggestions include Peugeot 3008 and the Mercedes A-Class. |Any other  further suggestions at a reasonable price?
DF, Wirral
The latest 3008 EAT8 automatic is excellent: /road-tests/peugeot/peugeot-3008-15-bluehdi-130-eat8-2019-road-test/ . The Citroen C5 Aircross EAT8 shares the same transmission as do the latest Berlingo and Rifter utility MPVs. Mazdas all have an excellent 6-speed torque converter auto. Honda's latest CVT-7s work well in the CR-V and HR-V Sport: /road-tests/honda/honda-hr-v-sport-2019-road-test/ Mercedes Benz new B-Class is also very good, but the 1.3 petrols have Renault EDC dual clutch transmissions. The same Renault EDC isn't bad in the latest Kadjar that has particularly wide opening front doors: /road-tests/renault/renault-kadjar-ii-2019-range-road-tes/ Thinking smaller, VW's infamous DQ200 7-speed dry clutch DSG actually works quite well in the T-Cross: /road-tests/volkswagen/volkswagen-t-cross-2019-road-test/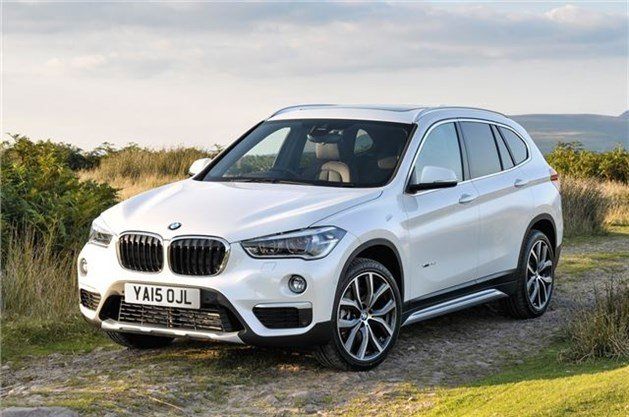 Shoddy work
I bought my BMW X1 in 2017 and on delivery it was shod with Bridgestone Turanza 225/50R18 99W tyres. For winter use I bought a set of 17-inch alloy wheels fitted with Goodyear Ultragrip 225/55R17s. The Bridgestones transmit excessive road noise into the cabin, whereas the Goodyears are significantly quieter. The Bridgestones are close to the end of their useful life and I would like to replace them with an equivalent but quieter tyre. Do you have any recommendations? I see Pirelli is advertising a tyre with a noise cancelling system that seems as if it ought to work but I am sceptical of new technology unless proven.

DM, via email
Any directional 'all weather' tyre will be of softer compound than a summer tyre and should be quieter. Your problem comes in getting runflat or ZR all-weather tyres. There are a few, such as Pirelli Scorpion Verde all weather, only in a limited range of sizes.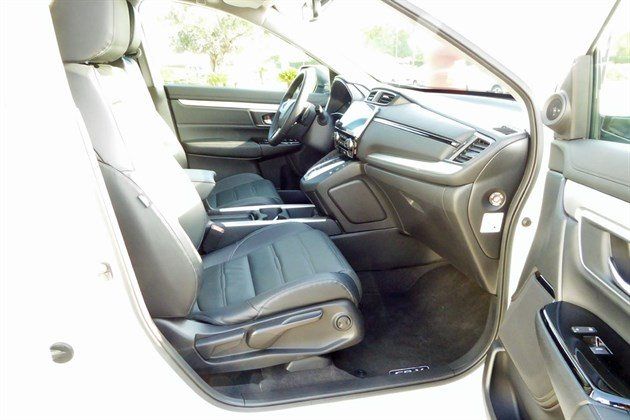 Comfort zone
I'm changing my 6-year old Audi Q3 2.0 TFSI (178HP) with 36,000 miles. Mpg is not a huge concern because of low mileage, but comfort is. I have test driven a Lexus NX Tacumi, the new Q3 and a Mercedes GLC 250, all petrol of course. Occasionally I need to carry four adults and holiday cases, and regularly two granddaughters and their trappings. I'm leaning towards the Lexus but would welcome your comments on which you consider the "pick" of the three. I will be financing on a PCP deal.

MH, Kingswinford
I'd be looking at a Honda CR-V hybrid rather than any of these: /road-tests/honda/honda-cr-v-hybrid-2019-road-test/ Or, smaller and more fun a Honda HR-V Sport 182: /road-tests/honda/honda-hr-v-sport-2019-road-test/ There are a pair of 48v Mild Hybrid GLC 200 and 300 models on the way, but in a higher price (and tax) bracket. And in preference to the Lexus NX, the new UX 2.0 litre hybrid on Toyota's fine riding and handling TNGA platform.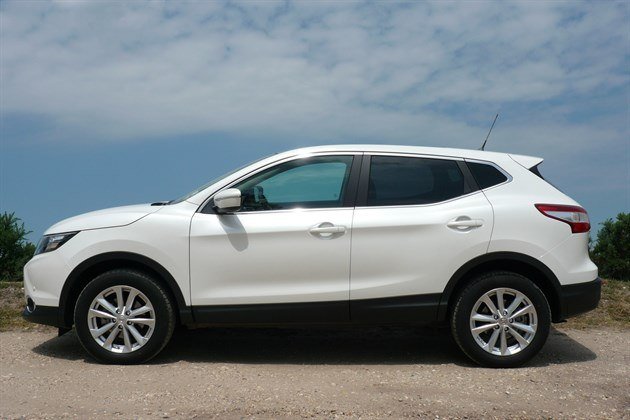 Thirst for knowledge
In December 2018 we took our Nissan Qashqai 1.2 DIG-T to an independent garage as the engine was making a knocking noise. It took 3-litres of oil. There was no warning light on the dashboard to advise of this. In February 2019 we took the car back to the same independent garage for its first MoT and a full service. We were advised that the car again needed the oil to be replenished and that there were no signs of an oil leak: the car was using oil. We then took the car back to the supplying Nissan dealer in February 2019 and were advised it was part of a known batch of cars that had an engine problem: something to do with the piston rings. The engine was replaced under the warranty just 2 weeks prior to the warranty expiring. The cost to the dealership was approx. £4,000. My son has a similar model and his car is now having a new engine fitted based on our experience, again, just a few months ahead of the warranty expiration. I have failed to get a satisfactory explanation from the dealership as to why these models have not been recalled when they know there is a serious engine fault, and why there was no indication light to advise the oil was critically low. Also, why did the supplying dealership not inform us? Our only saving grace is that we were alerted by an independent garage of the fault. We were advised that if we had taken the car back outside the warranty we would have had to pay the full cost of replacement. I wonder how many other owners may face a much more expensive repair than we did?
JH, via email
Common problem and this engine has now been replaced by a new 1,332cc 4-cylinder unit fitted to Qashqais, Kadjars, Dacia Dusters and Mercedes Benz A-Class. Manufacturers do not routinely recall vehicles with mechanical problems because it costs them too much money. They only institute a recall if they have to. An oil warning light usually indicates a lack of oil pressure, not a low level. Owners should check their engine oil levels regularly. See: /carbycar/nissan/qashqai-2014/good/ To be aware of problems with cars before buying them, check them out at: /carbycar/ to check before they buy any car but most people don't.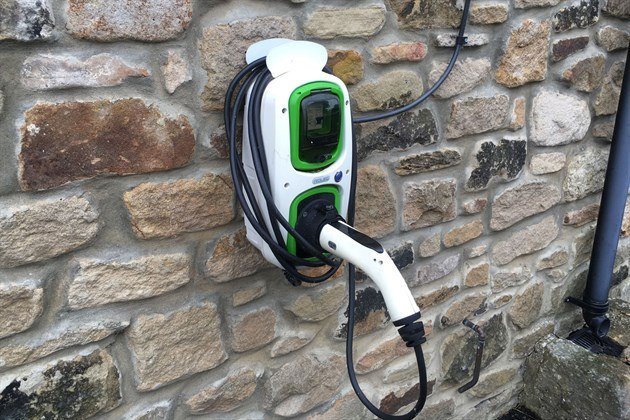 Flatbattery gets you nowhere
I leased an Audi A3 diesel for 3 years, ending October 2019. I live in London and like to use my car in the evening. I drive to the country once a month, occasionally via friends. I don't want to buy diesel or German again. Possibly electric, but Yorkshire is 230 miles and via friends could be another 100. Do I arrive and ask if I can plug into their electricity? How expensive is it to charge up a vehicle? Would that be several bottles of wine rather than a box of chocolates? Or do I factor in stopping at a service station for an hour. Should I be looking at a hybrid car, and if so, what would you suggest?
JC, London
Cars with 64kWh batteries like the KIA eNiro have a range of 250 miles plus. But you would have to find a proper charge point. It isn't practical to try to charge an electric car from a domestic power point. Hybrids and Plug-in hybrids like the Niro PHEV and VW Golf GTE make some sense, but their 12v starter batteries are as vulnerable to running out of charge as they are on a combustion-engined car used for short distances.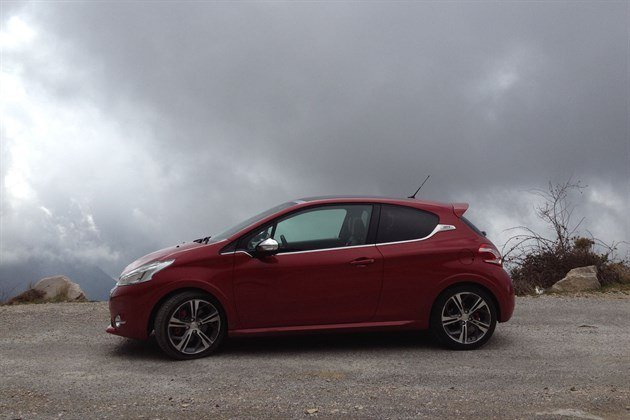 GT highs?
For driving enjoyment, I am thinking of buying a used Peugeot 208 GTi Prestige, up to three years old. Is this a sensible choice, and is there anything I should look out for?
AM, via email
They're okay, but nothing like as responsive as a Fiesta ST:
/road-tests/peugeot/peugeot-208gti-2013-road-test/
/road-tests/ford/ford-fiesta-st-2013-road-test/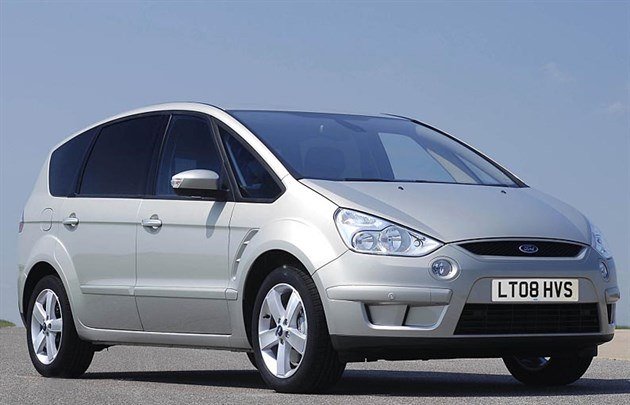 Seven-up 
What problems might I experience if I buy a 2008 Ford S-Class Titanium 2-litre automatic turbodiesel?  It would be a private purchase from the man who has owned it from new. It has full Ford service history, looks very good and the asking price is £3,500. 

PH, via email
S-Max, not S-Class. It isn't a Mercedes-Benz. The good bits are that a 2008 will have a 6-speed torque converter auto, not Powershift, but by now it could do with a change of transmission fluid. Needs a timing belt, tensioner, waterpump and aux belt change every 5 years or 60k miles. But basically an excellent vehicle that I originally described as 'a 7-searer sportscar'. Here are the problem areas: /carbycar/ford/s-max-2006/good/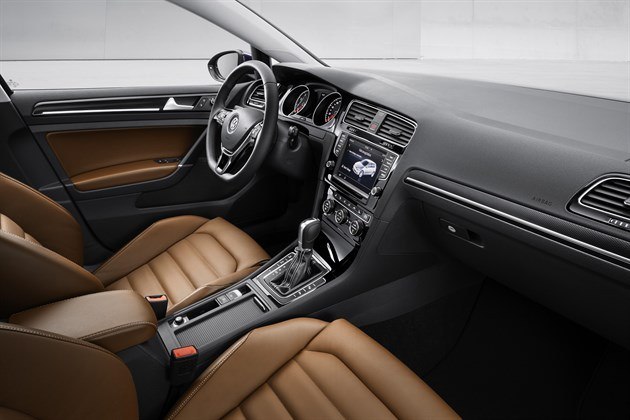 Holding pattern
I'm thinking of buying a new VW Golf Match 1.5 litre TSI EVO 7-speed DSG. It has the dry clutch DQ200 DSG. I'm aware that I would need to avoid sitting on the brakes in D in traffic so as not to wear out the dry clutch pack. I'm assuming that using N or P when stationary would avoid the problem. The car has an 'auto hold' button which keeps it stopped when stationary without using the footbrake. Would using the auto hold have the same damaging effect on the dry clutch pack? Incidentally, my annual mileage is very low at about 2,500/3,000.
JH, via email
If the engine does not shut down under the stop/start system, when stationary you need to be in N, not D. If the engine shuts down, no problem. And 'auto hold' keeps the brake lights on, which might not please the driver behind. Some 1.5TSI EVOs have suffered 'kangarooing' in 1st and 2nd gear, so best to run on 99RON superunleaded rather than 95 RON unleaded.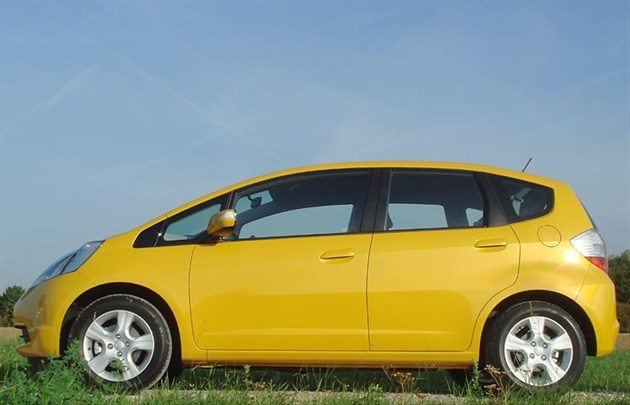 Unhappy heater
We bought out Honda Jazz new in 2011. After 2 years, the heater completely failed and the car was off the road for a month while Honda replaced the system. They loaned us another Jazz in the interim. Our car has now done 72,000 miles and the heater has failed on the passenger side completely. It is also very weak on the driver's side and will probably fail altogether shortly. Our local Honda dealer has quoted £500 parts and £500 labour to rectify the problem. The car is now worth only a little over £2,000 so this expense really hurts. Do you know of a heater/Air conditioning specialist in the Surrey or South London area that could do this for a more reasonable cost? We live in Guildford so would be happy to travel within a 50-mile radius if it will save us some money.
JB, Guildford
Same happened to our 2010 Jazz in Thailand a couple of years ago. The a/c matrix failed. Required 2 days work to dismantle and replace, but low labour costs kept the whole job down to about £350. You could try an a/c specialist here: /faq/air-conditioning/ If you are prepared to undertake some of the dashboard dismantling and reassembling, obviously that would cut the cost.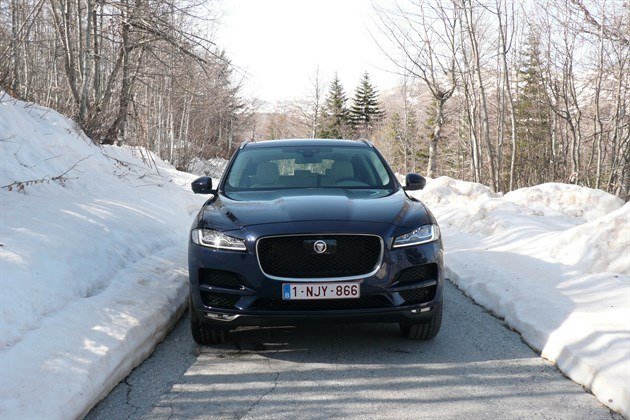 Van mail
I'm almost 70 years old and have caravanned in the UK and abroad for 40 of those years. We annually take one or two  2,500-mile round trips to Italy and the South of France towing with a 2018 Discovery Sport. We also have, from new, a 2015/65 Jaguar XF 200PS diesel for non-towing duties.
Before I'm too old, I would like to own and drive an F-Pace to replace the XF and also tow with it on those long foreign runs. New is too costly, so I'm looking at mid 2017 for around £38,000 for the V6 3-litre diesel on what is a well specified car. Your website gives it a pretty good review, I don't want the 240PS diesel as it's too similar in performance to our 180PS Discovery. We do not drive our cars in towns and cities. We prefer to "park & ride", so our two current diesel engines give excellent MPG motorway running on Shell V Power and are 'fit for purpose'. Is the 3-litre F Pace under 2 years old a decent car to own and drive for the next 5 years before I'm forced to own something small and hybrid or electric?

MN, via email
It makes sense. 700Nm for towing. Here's all we have on it: /carbycar/jaguar/f-pace-2016/ Links to road tests in the introduction. Owners reviews below. 
Click to Honest John's Motoring Agony Column 29-06-2019 Part 2
Comments
Author

Honest John
Latest