Honest John's Motoring Agony Column 29-06-2019 Part 2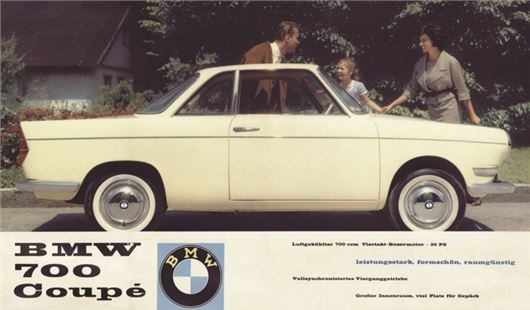 Published 28 June 2019
Click back to Honest John's Motoring Agonies 29-06-2019 Part 1
Hidden past
I am the proud owner of a BMW 700 built in Jan 1964 and supplied to the UK market. At some point, it was exported to Australia where it has remained ever since. I know it had arrived by the late 1970s and have a history since the early 1980s. What I would like to know is what happened to it whilst in the UK, or at least when it was exported, or last registered in the UK. At this point I do not know any more than that, although I may be able to get more information from the BMW Club and/or the Isetta register on the International Council of BMW Clubs. I know that there is a site using DVLC data which shows "how many left", and that the more recent registration history is available (I used it to trace a BMW 323i I owned from 1978 - 1982), but none of these seem to go back to the 1960s nor trace via a make/model/chassis number without a registration  number. Is there a way that you know of? I don't fancy trawling through paper records of each county even if they are actually available.
LG, Melbourne
I remember the BMW 700, powered by a BMW flat twin motorcycle engine. My first car was a 1959 Isetta 300, built in Brighton, that cost me £18 in 1964 (needed work). The old pre V5C 'logbooks' issued by individual county councils used to list previous owners and their addresses, so if you can find that you've got the information. But nowadays, UK Data Protection and then GDPR outlaws looking up personal information. You could try an appeal through the club or via PreWarCar.com - PostWarClassic.com (email: office@prewarcar.com), though before any previous UK keeper could be contacted they would have to give their permission. (There is, of course, a high chance they will be dead.) Another possibility is that a Google search <BMW 700 images> might give you a start. BMW 700s are now fetching big money.
Kerbing his enthusiasm 
I write on behalf of my son who is regularly having lumps of rubber gouged from his top-of-the range Qashqai tyres. The tyres are 19-inch and I believe the damage is occurring when he overruns kerbs in London where he lives due to squeezing in and out of restricted spaces and pinching the tyres against the alloy wheels. I do not have this trouble with 17-inch tyres on my car. Am I right in my assumption and, if so should he transfer to 17s  from his current lower profile tyres. Would this cause problems with insurance?
SW, Malvern
Switching from the unsuitable 19-inch wheels with 225/45 tyres to 17-inch wheels with 215/60 tyres is what he needs to do. Since this is a standard Qashqai size, there should be no problem, but he needs to disclose the modification to his insurer.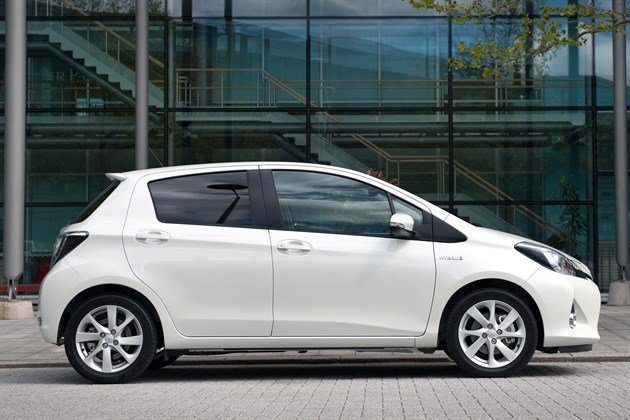 Variable
I have a query regarding the listed fuel economy figures on the website for the Yaris Hybrid. I noted the figures varied from 67-85 mpg for various models of the Yaris hybrid. Why such a variation given it's the same vehicle?
AB, via email 
The 62 - 86mpg are the NEDC test figures for different drive cycles. The Real MPG figure actually achieved and reported by real drivers is 57.7mpg: /realmpg/toyota/yaris-and-yaris-hybrid-2011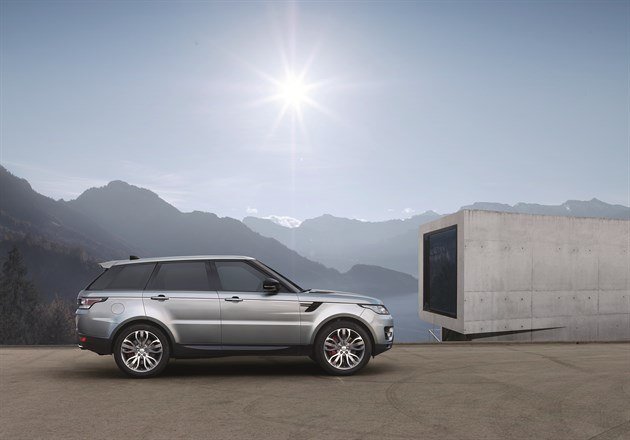 Cosmetic Splurgery
My first experience of leased vehicles is with my 2014 Range Rover Sport, so I took out the dealer's Custom Paintwork Policy, administered through Car Care Plan Limited, at a cost of £399. I inadvertently opened the electric tailgate in a car park causing damage consisting of chipped paintwork and wished to claim on the policy. At first, the website was unavailable, but, after contacting Jaguar Land Rover, I was sent a link and discovered the various clauses including the one about "cosmetic repairs" namely: "A Touch-in repair involves colour matching and painting a chip or light scratch,  the area will be weatherproof but will remain visible."  I consider a 'visible repair' to be oxymoronic. As it happens, my damage (approximately 30cm) was outside the limits of their policy and not covered. I am still awaiting contact from their approved repairer however a local bodyshop at Annfield Plain has perfectly resprayed the damaged area, plus an additional scratch on the wheel arch, for only £120 so I will not bother with any additional dealer offered policies in future.
GC, Lanchester
This is the general reader experience of insurances against cosmetic damage. Basically a smirky salesman's commission earner and the advice we have always given is to avoid them. Unfortunately, selling useless junk like this is the only way car salesmen can feed their families these days, but we'd rather see them outside Waitrose selling 'The Big Issue' than conning customers with dodgy insurances.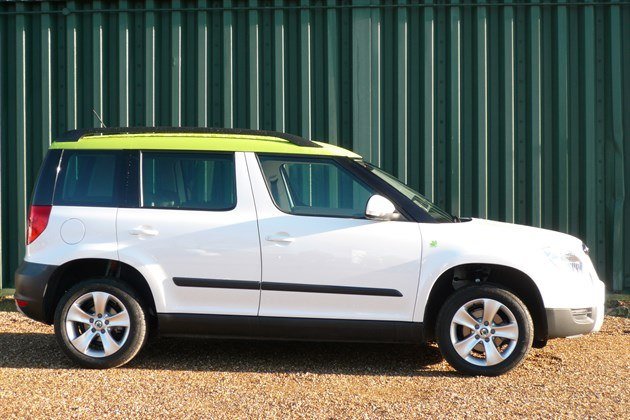 Green laning
I run a 75,000-mile 2015 Skoda Yeti 1.6TDI Greenline and drive a lot of country lanes plus a regular weekly 150-mile round trip and occasional much longer runs. Is it logical on cost and ecological grounds to switch to the 1.0 3-cylinder VAG engines, or, given my mileage, to stick with the diesel. 
And would you recommend a SEAT Arona or VW T-Roc partly on seat comfort as well as general grounds? I really fancied a Toyota hybrid but the seat was too narrow. 

MH, Salisbury
Put the new VW T-Cross on your list: /road-tests/volkswagen/volkswagen-t-cross-2019-road-test/ Against that, the KIA Stonic comes with a 7-year rather than a 3-year warranty; the Hyundai Kona with a 5-year warranty and the Arona (cheaper, not as classy looking T-Cross) 3 years. The good-looking T-Roc is bigger and more expensive, yet still with only a 3-year warranty.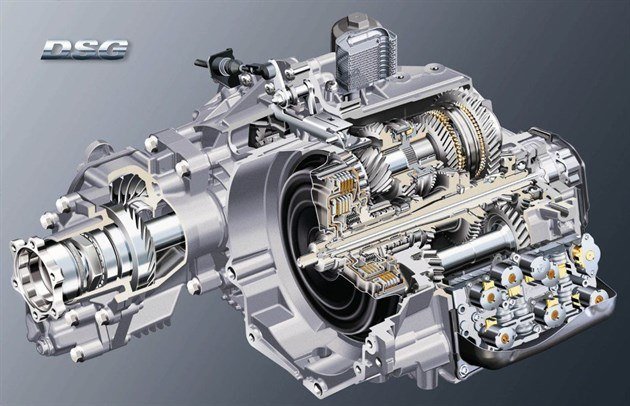 Box of frogs
I need to purchase a new car that will have to endure a  mileage of around 20k per year, with plenty of 300-mile round trips, predominantly motorways. I need some creature comforts: A/C, heated seats, Apple Car Play, and I'd like it to be an automatic. I was considering the Skoda Karoq 1.5 petrol, which seems to have the right bells and whistles at a fairly low spec. Is this a reasonable suggestion, or will it be asking too much of the engine? The scare stories have made me reluctant to go for the diesel version.
PG, via email
It has VAG's DQ200 7-speed DSG: the one that has had all the trouble. You might be better off with the new Honda HR-V Sport 1.5T 182 CVT-7 at just under £30k: /road-tests/honda/honda-hr-v-sport-2019-road-test/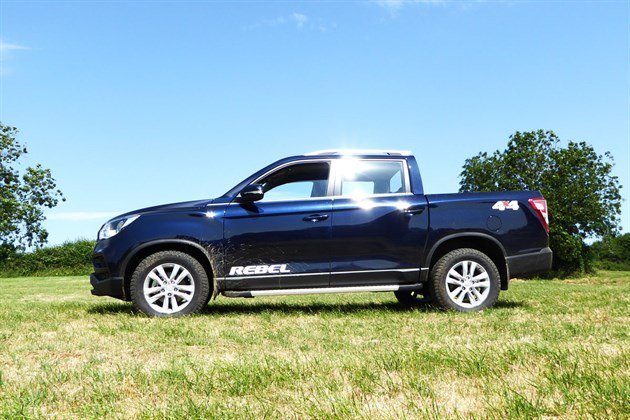 Horsing around
A friend is returning to the UK and needs a good car to tow a horse box of 3.5t and also take his three children around town reliably. He is confused over choice. He was considering a second-hand Mercedes or a pick-up. I thought that a pick-up would be too basic and uncomfortable and the Mercedes too expensive to service. A good second-hand large-engined reliable car is required. Any advice?
TT, via email
To pull 3.5 tonnes he'll need a pick-up and not all are rated for this. An Isuzu D-Max 2.5 or 3.0 litre is. A VW Amarock 3.0V6TDI is. A Ford Ranger 3.2 is (no Mazda BT-50 version in the UK). A SsangYong Musso 2.2 automatic is. The Mercedes Benz X-Class is. The Nissan Navara is. The Toyota HiLux is. The Mitsubishi L200 is only rated to 3.1 tonnes. Otherwise, he'll need a VW Touareg, a SsangYong Rexton.G4, a Range Rover Sport 3.0 litre diesel or 5.0 litre V8 petrol, a Range Rover or a Land Rover Discovery 3.0 litre diesel. Then there will be a bunch of American SUVs and pick-ups. Of course, none of these are ideal for "carrying three children around town reliably." Note that pick-ups over 2,040kg are subject to the same 50mph 'national' limits as vans.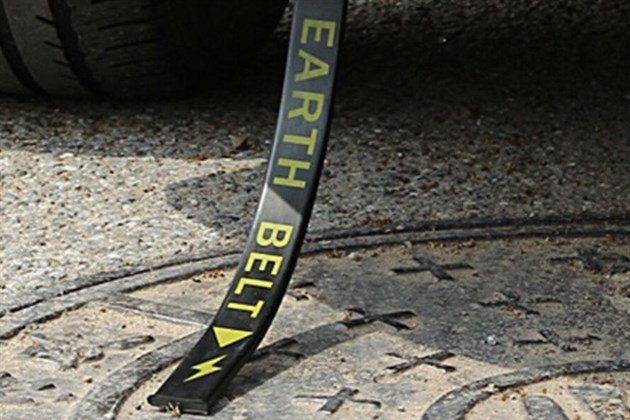 Down to earth
Back in the 80s and 90s I often used to see, attached to the rear bumper of cars, a strip of plastic or metal of a length such that it trailed along the road surface. What were these for, and why aren't they a thing anymore?
PR, via email
They were supposed to 'earth' the car, reduce static interference to radios, stop shocks from static electricity when opening doors and reduce motion sickness.  You can still get them on eBay: https://www.ebay.co.uk/itm/372579522737?ul_noapp=true
Water in the well
MI bought my 2017 Honda CR-V in February 2018. A few months before its first service I noticed a stale water smell in the car. I checked all the carpets, front and rear and all were dry. Just prior to its service, I was removing some articles (hi-vis emergency jackets) from the spare wheel well and found them to be damp. On lifting the spare wheel I found a quantity of water. I asked the dealer to check for leaks and they said they could find nothing. A week after the service I again found water beneath the spare. The dealer again tried to find the source and removed the nearside rear light cluster. They blocked one of the mounting holes and re-tested. They also replaced the tailgate sealing rubber as a precaution. They re-tested with hose pipes and a pressure washer and said the problem was cured. A week later the water the water was back. The car was returned to the dealer who said they would contact Honda Technical for advice. The car came back to me nearly three weeks later. The Service manager assured me the problem had been solved. They had replaced both rear light clusters, re-sealed the shark's fin aerial mount (mainly as a precaution whilst the headlining had been dropped to check for other possible leaks allowing access to the base of the sharks fin) and re-set the tailgate lock striker plate. The day after the car's return I checked and again found water under the spare. Please can you tell me if this is a known problem and if there is a solution. The car was bought new and the leak was obviously present within my first year of ownership, although for how long exactly I cannot say. The car is currently back with dealer and they tell me that Honda is recommending testing with smoke pellets.
GM, via email
The problem is likely to be broken or even rodent damaged cabin vent flaps. On a modern car these are situated low in the sides of the load area, emerging behind the bumper valence extensions. They are deliberately lightweight so they vent easily out of the vehicle's airstream. But, if they get damaged, water flung up by the back wheels gets splashed through them and settles in the spare wheel well.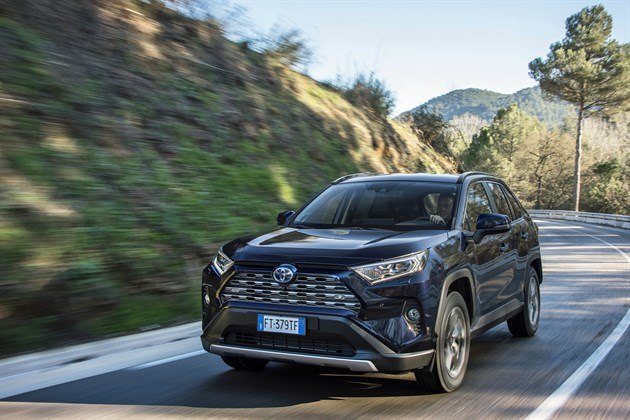 Hyber-Active
I am thinking of buying a 2017/18 Toyota RAV-4 Hybrid AWD to replace my current car, a 2010 Prius with 102,000 trouble free miles.  Is there anything I should watch out for? Is there anything else I should consider?
KL, via email
Bit of a clunky thing and now replaced by a new one on the TNGA platform: /road-tests/toyota/toyota-rav4-2019-road-test/ I think the Honda CR-V hybrid is much better: /road-tests/honda/honda-cr-v-hybrid-2019-road-test/ More gen on the old RAV-4 hybrid here: /carbycar/toyota/rav4-2013/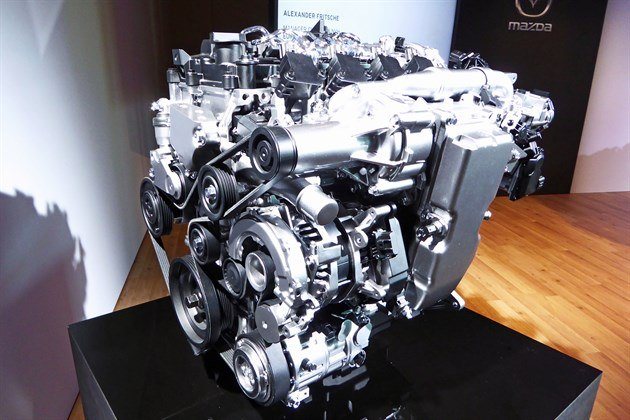 X-factor
Is there any indication when and indeed if, Mazda intend to fit the new Skyactiv-X petrol engine across its range of cars?
PT, via email
Yes, it's scheduled to be coming to the UK in the Mazda 3 in autumn. Meanwhile, though it isn't Skyactiv X, the mild hybrid system in the new Mazda 3 2.0 litre Skyactiv G 122HP works brilliantly: /road-tests/mazda/mazda-3-2019-road-test/  Skyactiv X driven in prototypes here: /news/new-cars/2018-02/2019-mazda-3-skyactiv-x-revealed-and-driven/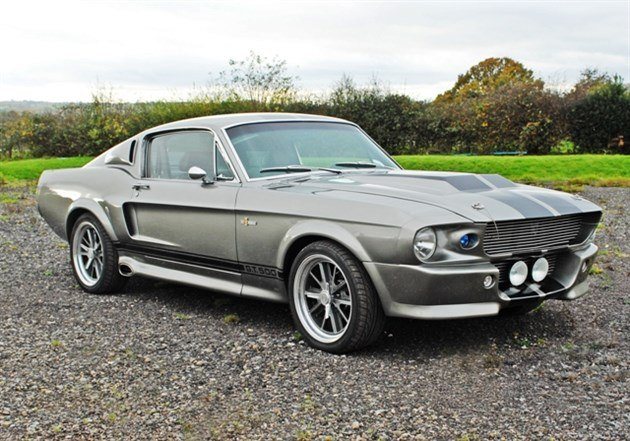 Braking points
I understand the requirement to change the fluid every two years for most or all cars in the UK. However, this is not so in the USA, at least in Florida. I have a Ford Mustang there and it is not a requirement nor part of the service plan. The dealership will do it but only on request. I have asked many friends there and it is not something they have heard of or do. I also called at a VW dealership to compare their recommendation for a car similar to mine in UK, a Golf GTI, and they do not see the need until about 40,000 miles. Again it is not a service item. I am curious why it is so different here? (Am I the only person that thinks the Range Rover is the ugliest car on the road?)

DG, Poole
Brake fluid is 'hygroscopic' (absorbs moisture from the atmosphere). The moisture in the brake fluid then corrodes delicate components inside the ABS/ESP module. Though it's very humid in Florida (my aunt used to live there) the State does not suffer the same extremes of heat and cold that lead to excessive condensation in the UK but it's still wise to replace the brake fluid every 3 – 4 years. (The Range Rover is not the ugliest car on the road. Prime contender is the utterly gross Rolls Royce Cullinan.)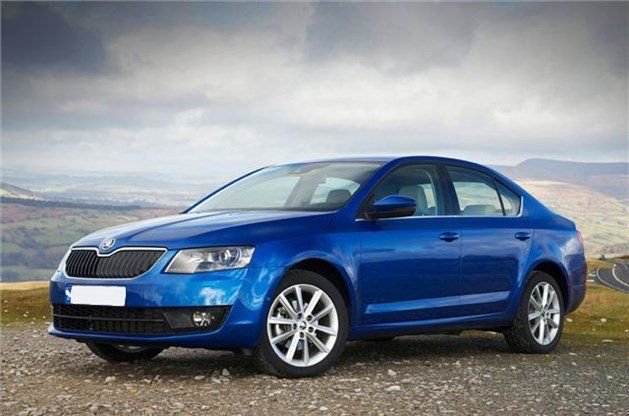 Coincidental
I would be grateful if you could give me your opinion and advice to resolve a problem with my car? I own a 2014 Skoda Octavia 1.4 TSI Elegance with DSG7 dry clutch gearbox. Early in March I booked it into the local Skoda dealership for MoT, service and cam belt renewal. The car is 5 years old with only 23,000 miles on the clock. This work took all day, so I dropped off the car shortly after 9am. The car drove in beautifully with no issues. It was ready for me at just after 5.30pm, as the garage was closing. My wife drove the car away and a few hundred yards after leaving the dealership all was obviously not well with the car. There was an unusual noise from the engine and power was lacking when travelling up inclines in low gear. The phenomenon was intermittent and at times the car drove OK. There was no warning light on the dashboard. By now the garage was closed so my wife drove carefully home. Early next morning I phoned the dealership, spoke to the service manager and explained the situation. He immediately responded that any problems experienced were nothing to do with the work done the previous day. He told me not to drive the car and to arrange for Skoda breakdown service to tow it back to the garage. The callout vehicle was an AA patrol. The technician plugged his laptop into the car's system and a diagnosis of  '1 x DTC in transmission for fault with No. 1 clutch P1898' came up on his system. The dealer subsequently confirmed his findings and said that a new clutch was needed. I have an extended Skoda warranty, but about 12 months ago they excluded clutch repairs from the policy. The dealer said that Skoda would pay for all materials but not any labour costs. I am taking this matter up separately with Skoda customer services. My main issue is I cannot understand why a car that drove perfectly at 9am and had a road test by the garage at approx. 5pm (where no problems were reported) should after standing in their car park for a short time suddenly develop clutch problems. The dealer will not accept any responsibility and I had to pay over £600 in labour charges. Any feedback from you would be most useful.
RJ, via email
It might just be coincidence. Failure of the DQ200 7-speed dry clutch DSG in all VAG cars is fairly common and the older they become the more common. You have actually done well for Skoda to pick up the cost of the parts. See: /carbycar/skoda/octavia-2013/good/  Ford has now abandoned its similar Powershift DCTs in favour of torque converter automatics, but VAG continues to fit a transmission that has been trouble Worldwide for at least 8 years.
Click back to Honest John's Motoring Agonies 29-06-2019 Part 1
Comments
Author

Honest John
Latest