Honest John's Motoring Agony Column 08-06-2019 Part 1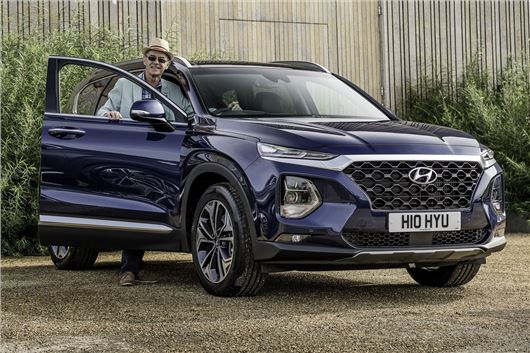 Published 07 June 2019
This week's motoring Q&As cover carbon cleaning, engine explosions, under-servicing, Real MPG and in Part 2 Touch Screens, Japanese reliability, slipping clutches and some long ones.
As usual, emails to Honest John should be addressed to: letters@honestjohn.co.uk  Please try to keep them as short as possible.
Coming clean 
I noticed you have mentioned my client TerraClean in your news article for the Telegraph 'Why you shouldn't complain about HGVs'. However, I noticed that you didn't link through to our website when you mentioned us. Is there any chance that you can quickly update the page with a link back to our website? Here's the link to save you time searching for it: https://www.terraclean.co.uk/. This will allow people to access the site a lot easier to find out more information about TerraClean.
CG, via email
This had nothing to do with me and I won't comment on anything I did not write. The Telegraph doesn't usually run links. Most people can soon find your website from the name using Google. We have no reader feedback on TerraClean. If we do get some we'll run it here. We have had some positive feedback about Ceramex.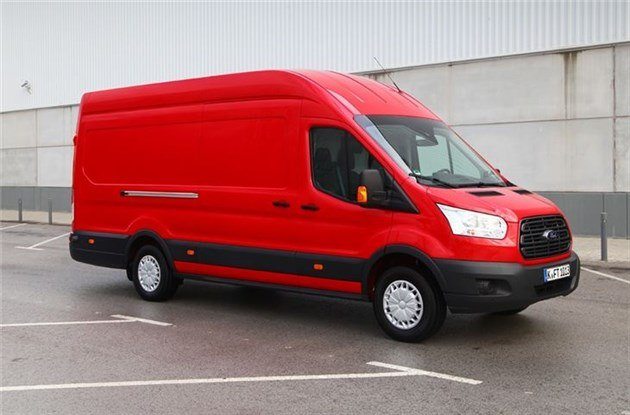 Big bang theories
I write to get your opinion on a catastrophic engine failure (a cracked/holed piston that caused other internal engine damage). It occurred at just 99,000 miles in our 3-year old Ford 350 LWB Panel Van LGV Variant - CYR52ADX Version - G3MACZCASAXA and wondered if you'd had any similar reports of this kind? We have owned the van since new and religiously adhered to the recommended service intervals/oil changes etc (last serviced at 91,621 miles on 20-11-18). Our business makes mostly longer journeys, with the bulk of the 99k being motorway miles.
MC, Thorne
If this has the 2.2 litre chain cam Ford engine shared with the Land Rover Defender (amongst others), yes, in a Defender: Description and photo of it here: /carbycar/land-rover/defender-1984/good/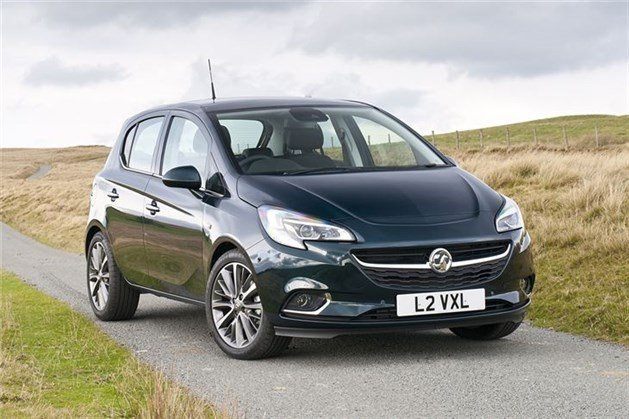 Doing a mis-service
In March 2017 I bought a pre-registered, unused September 2016 Vauxhall Corsa. It went back to the Vauxhall dealer for service in March 2018 and currently has only 4,300 miles. The Vauxhall OnStar checker is now telling me that the oil has only 5% use left in it. As I am not bothered about having a full-service history, I had decided that I would wait until September, when the first MoT is due, to have it serviced by a trusted local garage rather than taking it back to the Vauxhall dealer. I cannot believe that with such a low mileage the oil is really at such a low strength and suspect that the OnStar warning is really because the computer says another year has passed so book in to the main dealer for a service. Could this be possible?
CP, via email
It needs an oil and filter change at least every year or every 10,000 miles so if you don't get these changed you will probably wreck your engine. Why spend maybe £8,000 on a discounted new car then try to "save" money by not getting the oil changed?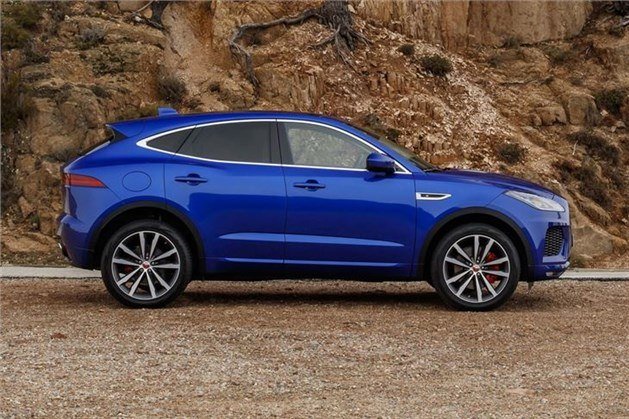 False economy
I purchased a Jaguar E-Pace R dynamic S on 1st March 2018. The manual quotes urban mileage at 43.5mpg. However, I am only getting 26-27mpg. When I queried this, I was told that these figures were obtained under factory conditions on a 'rolling road'. I was also told that, being AWD and being higher, thus creating more wind resistance, would have an effect. Am I wrong in expecting my figures to replicate those quoted by the manufacturer? My previous car was an XF 3.0S which, in urban driving, was delivering 36mpg. When considering the E-Pace the fuel economy was used by Sales as a selling point. I would appreciate your comments and advice. 
DS, via email
The figures quoted were the discredited NEDC lab test figures, previously compulsory throughout Europe, easily 'cheated' by manufacturers and now widely discredited. Replaced for new cars since September 2018 by more accurate WLTP figures. For the Real MPG figures for the Jaguar e-Pace see: /realmpg/jaguar/e-pace-2018 / There is also a fundamental problem with transverse Ingenium diesel engines in Range Rover Evoques, Land Rover Discovery Sports and Jaguar E-Paces driven for short distances. The Diesel Particulate Filters cannot passively regenerate, so try to actively regenerate and that uses a lot of fuel (and AdBlue) and can contaminate the engine oil. You seem to be emailing from New Zealand and we cannot advise about consumer law there.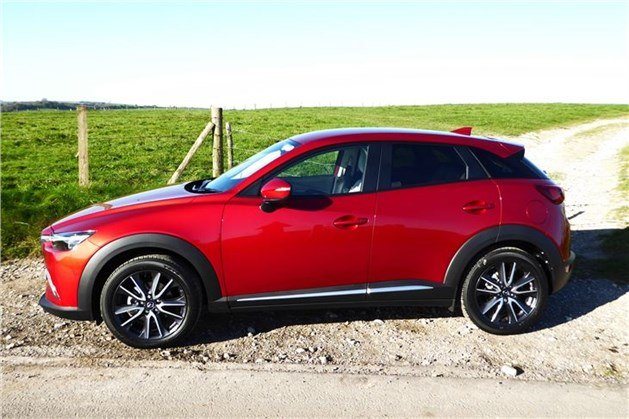 Wing commander
I have just experienced a disgusting Customer Service scam from Mazda (blamed on Mazda Japan by everyone I spoke to in UK Customer Service). I damaged a door mirror on my Mazda CX-3, which is made up of 5 component parts. These are the glass, the repeater/indicator and the colour-coded rear cover. The other 2 parts are the whole body with all the mechanics and electrics used in the mirror and a separate black moulding that fits beneath the colour-coded rear cover. The first 3 parts were damaged, needed replacing and cost £117, the whole body wasn't required as the original on my car was still fully functional. However, to maximise profit Mazda Japan (allegedly) will not supply the fifth and final part as a separate item but only as part of a whole replacement body,  cost £167. Having spent many years in automotive manufacture I know the component cost of this small piece would be between £1 and £3 depending on volumes. I now have a whole body, less the small part, that is completely useless. Talk about minimising waste and protecting the environment. I for one shall never buy another Mazda. If you have the misfortune to damage the underside of your Mazda mirror be aware you will have to spend £150+ to replace an inexpensive component. This is a known issue according to the Parts Dept. Hopefully others will not suffer as I did.
RL, via email
You will find the situation is the same for almost every manufacturer (all I know of anyway) and £284 is average for a complete door mirror assembly. You can obtain separate bits from independent suppliers such as http://www.wingmirrorman.co.uk / but not all.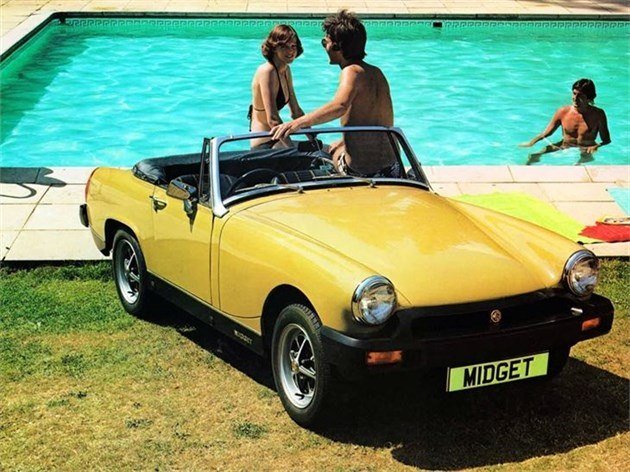 Exposure
I drive a 1979 MG Midget all the time. For the past few years I've noticed in the small print of insurance documents, (which I suspect many motorists might not read), that if it is parked with the roof off, it's not covered (pun not intended). As a result of this exclusion I've had to change companies several times. I've now run out of options. How can companies advertise as "specialist" convertible sports car insurers if, to comply with their requirements, every time I go anywhere in the summer I've got to put the roof back up when I get there? Being manual operation, not electric, this is no small matter, takes several minutes and rather ruins the whole experience.
JR, vie email
It's contributory negligence, the same as leaving your car unlocked. You expose the insurer to too much of a risk. However, if you fit a wheel enveloping steering lock such as a Disklok a decent classic car insurer should still cover you against the car being stolen even if it would not cover you for the contents.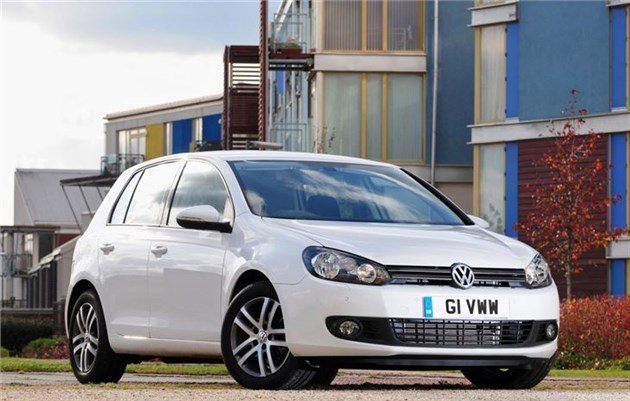 Repent, ye synthers
I have been quoted  £200 by a VW dealer to change the oil in in the DSG transmission of my 2012 VW Golf Match TSI 1,390cc and will be going ahead as it seems like it will be beneficial in the long term.
MT, via email
This has the infamous DQ200 7-speed dry clutch transmission. The oil in these was originally synthetic and they were 'sealed for life'. But it became conductive at high temperatures, knocking out the mechatronics, so was replaced by mineral oil, both in production and by dealers for earlier cars. Since then, though the box is not designed to have its oil changed, many specialists advise a change of oil after 5 years simply because the original mineral oil will have degraded. £200 is fair for the job on a transmission that was not designed for the oil to be changed. Interesting that franchised dealers are now offering this service. They weren't before.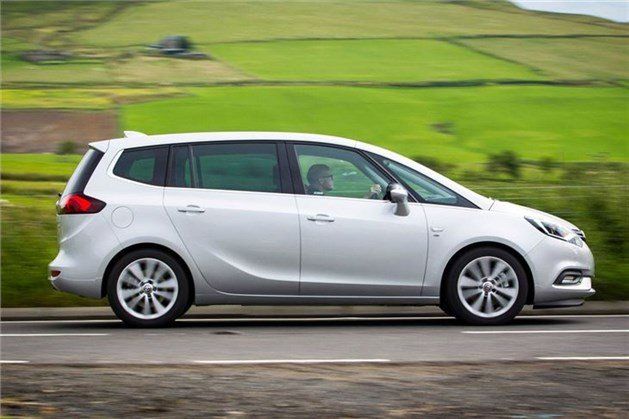 Checking account 
Ten days ago I bought a 2017 Vauxhall Zafira with 16,000 miles. Everything about the car looks fine: no visible signs of wear, except for the pedal covers that are worn down to the metal. So I question the accuracy of the mileage shown. I have no paperwork for this vehicle, which is stupid, I know. The previous keeper was a leasing company, but again I don't know who they were. The garage I bought it from is being obstructive when I ask for the service history and the name of the leasing company. Is there any way I can ascertain the odometer reading has not been tampered with? 
PH, via email
This reads very fishy. Worth checking the tyres. At 16,000 miles they should all be the same make and type. The fronts should be down to about 3mm. The rears 5mm. You could pay for an independent inspection of the mechanical condition of the car by either via the AA and DEKRA or Scotia Vehicle Inspections. It is common for the lessee of a leased car to reprogram the odometer to avoid a penalty for excess miles. Does not automatically mean that the vendor clocked it. But if you can prove it has done more than the mileage on the basis of which you bought it, you can reject the car. GDPR prevents you from checking back with the leasing company and the lessee.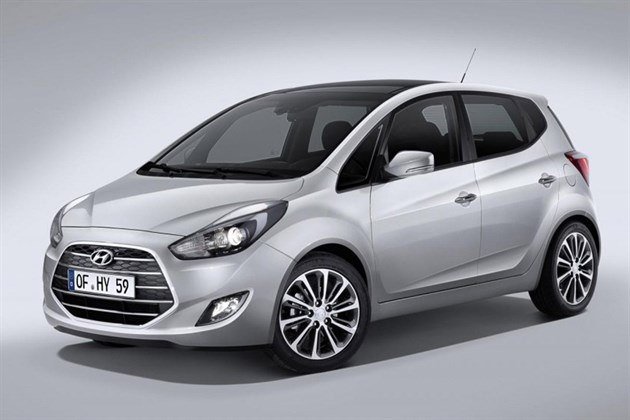 Access cars
My wife has trouble getting in and out my 2013 5-door manual Megane diesel due to a medical condition. Also, I am recovering from a left side stroke which affects clutch changing. I require an automatic car which will serve both purposes. I was thinking of a used B-Max or C-Max or Hyundai ix20 or possibly a Dacia Stepway. I have a total of about £8,000 to play with. I shall only be driving about 6,000 miles a year so assume a petrol engine will suffice.
AL, via email
No Dacia Stepway auto. Dry clutch Powershift auto in B-Max and C-Max not reliable. 4-speed or 6-speed torque converter auto in the KIA Venga or Hyundai ix20 okay. Can get a Renault Captur with EDC. I am a bit worried about you switching to an automatic. If you can't learn to left-foot brake, that could be very dangerous, especially in confined areas such as carparks. 'Pedal confusion' (hitting the accelerator with the right foot instead of the brake) kills about 50 people a year in the UK alone.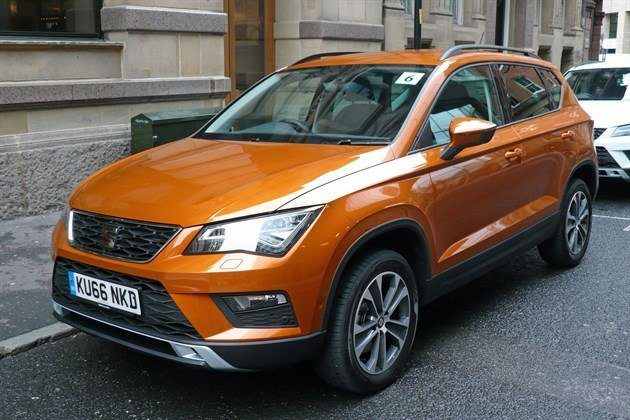 Space saver: the final frontier
I have purchased 2018 SEAT Ateca 1.0TSI Ecomotive SUV. I would like to buy a spare wheel for this car. I remember you once gave the address of a supplier, so could you give the address or  email?
MP, via email
Motor Nuts does a kit at £214.31: https://motornuts.co.uk/seat-ateca-roadhero-space-saver-wheel-and-tyre-kit?uilang=1&gclid=EAIaIQobChMI9tWlnNai4gIVr53tCh2l0wwQEAQYAiABEgKuYfD_BwE (condense long link). Also available on eBay: https://www.ebay.co.uk/itm/162227851658?ul_noapp=true Google <seat ateca space saver spare wheel> and they all come up.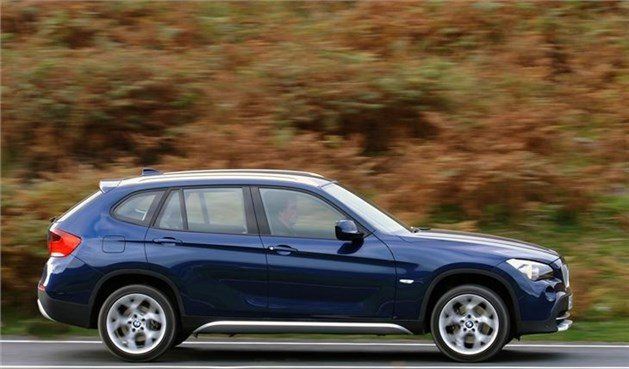 Difference of a pinion
I have a 2011 E84 BMW X1 2.0d xDrive MSport with 48,000 miles that suffered front diff failure. Thank you for helpful and informative web site. It was one of your responses that triggered me take the X1 to be investigated by professionals (Munich Legends). A noise developed recently that coincided with a change from Winter to Summer wheels and tyres, and the summer fronts may be approaching 3mm difference from the rears. A change back to the Winter tyres did not rid the noise which sounds like a bearing gone totally dry. Munich Legends deduced with 90% certainty, that the noise is due to a failed front differential. They could only be 100% certain after removing it for visual confirmation. My questions and comments are :- What would be the noise if the tyres were over 3mm different to each other? My comment about the front diff is that, surely it is hardly ever used until 4-wheel traction is required, which has been rare since I purchased it as demonstrator in 2012. I must have used it in the snow twice since purchase, total less than 100 miles if 4-wheel drive was ever called for. If anything fails I would have expected rear diff to fail through hard accelerations. The life of my X1 is almost all tarmac and occasional trips to NT sites with dirt tracks. Nothing for it but for you to chalk it to your web site and is further affirmation that German cars are not the most reliable.
SC, via email
The front diff is engaged whenever the xDrive system detects slippage and a disparity in tread depth can be interpreted as that. You would not be aware of this except maybe a more positive feel at the front end through a corner in the wet. It's a rare failure.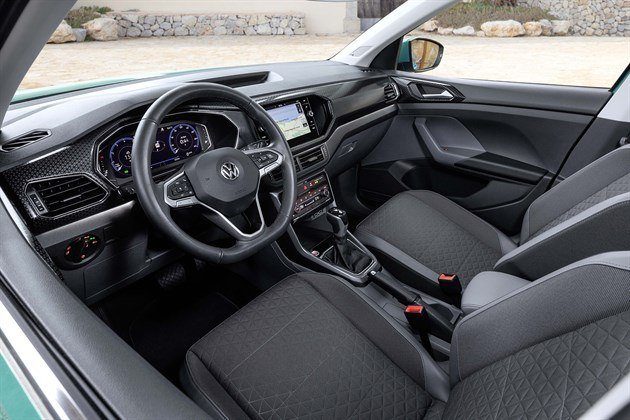 80s car
I am an 80-year-old driving 5,000 miles a year in my 8-year old Polo 1.2 80 Match, 4-door petrol manual. I want to replace with 1-2 year old, similar spec, more efficient car, but not electric. My budget is about £12k
WB, via email
Toyota Yaris hybrid: /road-tests/toyota/toyota-yaris-2017-range-road-test/ Or Honda Jazz 1.3 CVT-7: /road-tests/honda/honda-jazz-2015-road-test/ Or for two high and height adjustable front seats, a VW T-Cross: /road-tests/volkswagen/volkswagen-t-cross-2019-road-test/ 
Sensor foreboding
My only previous experience of tyre pressure monitoring was on a hire car in the USA. It kept telling me I had a tyre pressure problem. The Nissan dealer told me that this happens a lot and I should ignore it. A bit like crying wolf one day when the tyre really is going down. Fast-forward to my recent purchase of a 2014 Corsa. Same thing happening. Fortunately I got 3 months warranty, but what about after 3 months? Are these things notoriously troublesome? One Vauxhall dealer said they would increase pressure all round to 35 to prevent this. Well it wouldn't because when the light came on in the first place I checked the pressures at 39PSI and reduced them. The handbook says 29F and 26R. One forum member said that they "learn" and I should go for a drive at the new pressures. Didn't work. Another dealer told me they set 32 all-round but that air temperature can set them off. My questions are:- Why do we have an alarm fitted which seems to give more false alarms than real ones? Are they all this temperamental that even the weather can set them off? Is it wise to increase Vauxhall recommended pressures by as much as 20% that also hardens the ride? Another forum suggestion was to fit  standard valves. Does this make insurance invalid? Someone replied that this would only be the case if runflats were fitted. If this continues, I plan to get an older car with no TPMS and a steel spare.

WC, via email
Because the EC made it compulsory. Not only that, I think they made valve-based TPMS compulsory, so the more reliable system that worked from the ABS reluctor rings can no longer be fitted. Valve-based TPMS are badly affected by low temperatures, condensation and wet road salt (that corrodes them). Obviously, another vested interest lobbying the unaccountable EC commissioners. Normally, after a bit of messing about with a tyre pump and a pressure gauge you can get the tyres back to a sensible pressure, then "re-initialise" the sensors so they work from any significant disparity from that pressure.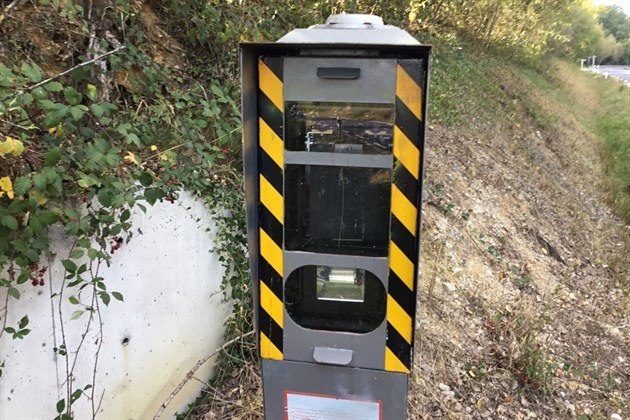 Speeds of discontent
On 14th March 2019, I received a violation notice from France for a supposed speeding offence which they say occurred on 1st September 2018. You will note that is over 6 months ago. Is there no time limit in France as to when you must be informed of a suspected infringement of their speed limits? As an aside, do British Police likewise prosecute French drivers for Traffic infringements?
AR, via email
No. If they traced you via the DVLA, it's due and they could even pursue you through the UK courts. I guess it was for something like 85kmh in the newly imposed 80kmh zones where the limit is still posted as 90. Lots of Brits were getting these prior to the 29th March Brexit deadline that never happened. I don't know if "we" pursue the French in the same way. I don't receive emails from French readers.
And another
I have just received a French Violation Notice dated 4th March 2019, stating that my "vehicle was checked at 123kmh  for an authorised speed limit of 110kmh, the speed used is 116kmh." The date of this offence is given 09.09.2018 and the violation notice is dated 04.03.2019. This is almost a 6-month delay since the event. Can you please advise if there a time limit during which such a notice must be served?
AH, via email
Quite a lot of these came through in mid-March. Almost as if the Flics were trying to get us before Brexit happened. As it is, the DVLA has given the French authorities your details, so if you don't pay you could be taken to court for the payment in the UK.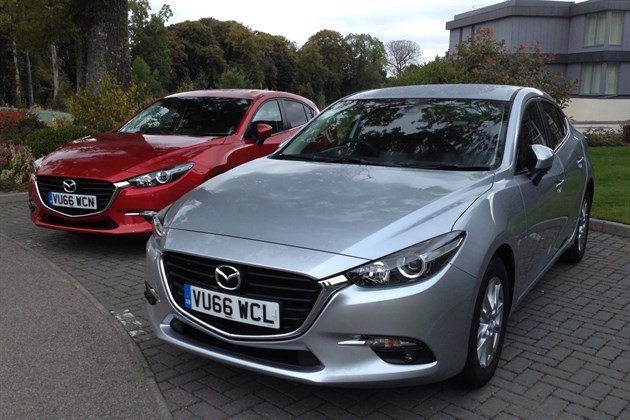 The regeneration game
How can you tell when a diesel engine is actively regenerating? I have a Mazda 3 fastback 2.2D and have had problems with diesel getting into the oil, presumably due to the engine being switched off while actively regenerating as you described previously. I have tried to keep the revs to about 2,000rpm on short journeys to encourage passive regeneration but sometimes have to use the car for 2-3 mile trips. What should I look out for/listen for before I switch off?
DK, Fife
Basically (very basically) open the door before you switch off. If you feel and smell heat under the car, the DPF is actively regenerating and it's best to keep driving the car for another 5 - 10 minutes to allow it to complete. If it starts regenerating on the motorway the 'current' fuel economy will drop markedly due to fuel being used to actively regen the DPF.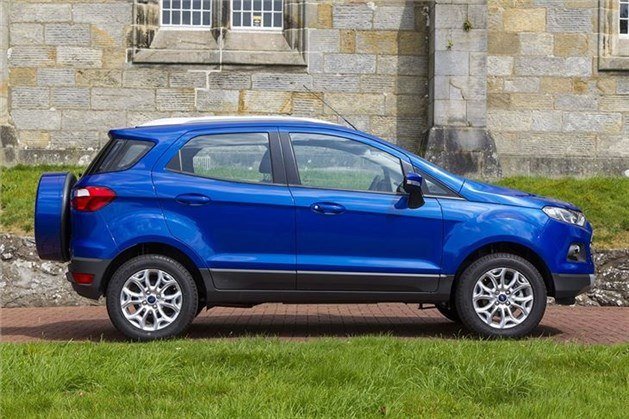 No change there, then
The 1st and 2nd gears of my Ford EcoSport are freezing periodically and now more often. It happens more in traffic until nearly stopping and then will not go into 1st and /or 2nd. The car is now nearly 3 years old and still under warranty. I asked the garage to look over 2 weeks ago when I took it in because the driver window wouldn't activate. Window repaired and garage said nothing wrong with gears. However, this Monday my gears were so bad on a 70mile round trip I drove to the garage and the reverse also seized. A mechanic came out and admitted something wrong so it was booked in for 2 days.  Yesterday, I was told there was nothing wrong with my car and please collect it. I said if this is so I want a written statement saying they had looked and checked it over to say nothing wrong as it has happened so often and I know there will be an accident as someone crashes into the back of me when I couldn't move. I want proof for the insurers that I had been to a Ford garage about this problem. The garage has now given me a courtesy car while they drive around and see if there is a problem up and down the A34 dual carriageway. I know this will not give results as so far there is no trouble in 3-5 gears. Do you know please what they should be looking for? What questions should I ask? Do I demand anything to be looked for? Are they waiting until the warranty ends to give me the 'bill'?
SL, Newbury
This will have the notorious Getrag 6-speed dry clutch dual shaft Powershift that is basically the automatic transmission from hell, now dropped by Ford throughout its range. Your problem reads more like mechatronics than the usual clutch pack failure, but might be the clutch pack because it has a clutch for each shaft and odd gears and even gears are on different shafts.
Click to Honest John's Motoring Agony Column 08-06-2019 Part 2
Comments
Author

Honest John
Latest