Honest John's Motoring Agony Column 01-06-2019 Part 2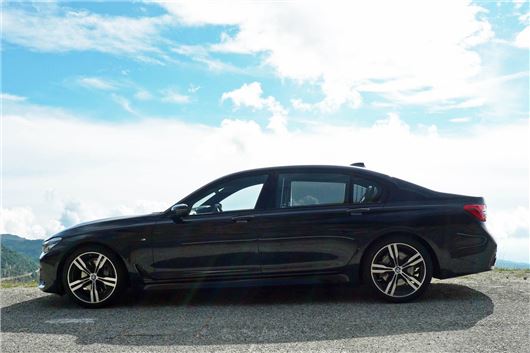 Published 31 May 2019
Click back to Honest John's Motoring Agonies 01-06-2019 Part 1
Comply with me
I am thinking of buying a 2017 BMW 7-Series xDrive 730 or 740 diesel with average mileage. Does this vehicle comply with all current and pending emission requirements please?
PD, via email
It will be EU6c but it will not be EU6d (Temp) WLTP. Tested here: /road-tests/bmw/bmw-730ld-2016-road-test/
Central heating 
My Audi Q5 is 18 months old, and is the first diesel I have owned (They were offering big discounts on diesels in August 2017.) A few weeks after I bought it, it started its active regeneration process in the garage when I had just driven home. I didn't know whether it was all right to switch off the engine while it was regenerating, so I rang the Audi dealership and asked them. They said it was fine to switch off – and, indeed, you can hear the regeneration going on after the engine has switched off. Now I read in your column of 9th March that it can cause diesel fuel to fill the sump if the engine is switched off like this. Was I wrongly advised by Audi, or is the Q5 different?
CK, Gatehouse of Fleet
I think you were wrongly advised. What you were hearing was the radiator fans turning flat out to cool the engine area down while the fire in the DPF was burning. I would not leave a car with a fire burning underneath it in a garage. Take it for a run until active regeneration is over.
Juggler's assistant
I struggle opening the boot of my Toyota Yaris whilst balancing a box of produce from my local farm shop on my knee. I need a car with a boot that opens automatically using my car key, and it has to be a similar size to the Yaris. Is there anything you could recommend that fits the bill? This must be a problem for elderly car owners who struggle to reach up and shut their boot door with an arthritic shoulder, and typically they also tend to buy the smaller cars. I therefore think I have spotted a gap in the car market.
LG, via email
Quite a lot of top spec cars have remote opening hatchbacks and even a gizmo where you swing your foot under the back of the car and the hatch opens: Fords, Peugeots, Citroens.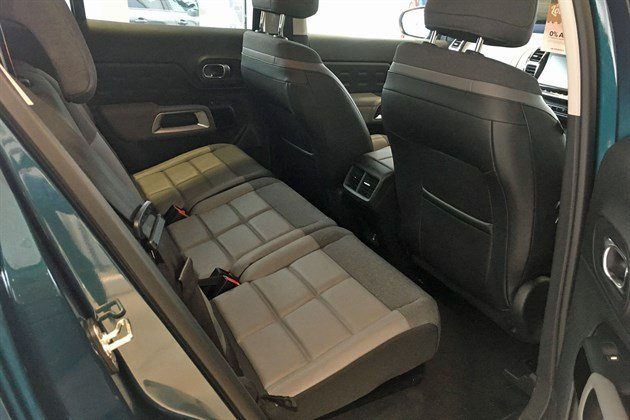 Three's a crowd
I have a 2006 registered Daihatsu Sirion SE which I have owned from new. It has 60,000 miles and I absolutely love it (clearly my image is not an issue here). Economical to run, tax and insure, not much maintenance required, well-equipped and spacious enough to move student daughter from house to house on several occasions. I now have two young grand-daughters and need to replace the Sirion with a vehicle that has 3-person capacity in the rear along with Isofix childseat points. The Sirion has all these but the middle seat is not quite roomy enough for an adult when both child seats are being used. Any suggestions? 
CL, Ilkley
Citroen C4 Picasso/Space Tourer and Citroen C5 Aircross. Both have three separate sliding/folding rear seats. All three are Isofix in the Space Tourer, but only the outers in the Aircross and an Isofix tether for the front passenger seat. (C5 Aircross in the photo.)
Off the Pace
I bought a Jaguar F-Pace 2.0d AWD in September and since January it has spent several weeks at the dealership with what now seems like a body control module fault. It has had numerous faults: losing all audio and with spasmodic brake and driving control amber and red warnings and half a dozen technician investigations and software updates, plus replacement of rear camera and sensors. The dealer has had the car for 2 weeks now saying they can't figure out the problem. What recourse do I have ?
PHR, via email
If the car has been faulty from day one and the dealer cannot fix it you can probably use the ruling in Clegg v Olle Andersson (trading as Nordic Marine), House of Lords, 2003. But if the dealer locks horns with you, a County Court case could prove very expensive, with no guarantees and even if you win you might not get all your costs back. So better to try to come to an amicable settlement.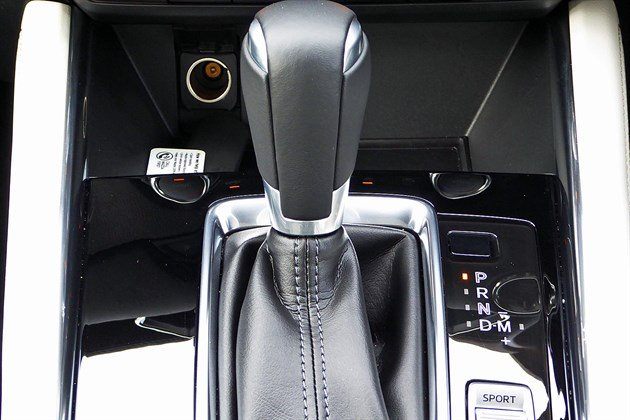 Outsize department
Can you help with a decision? We loved our BMW X3, but we bought it second-hand and everything that could go wrong did go wrong: autobox, turbo, locking system. Then a new 2016 top-of-the range 1.6 petrol auto Nissan Juke. It's OK but cabin and boot are too small and acceleration is disappointing. We are now being offered a very good trade-in on the Juke for the new 2-litre petrol auto Qashqai. Tempted, though, by the new BMW X3 2-litre petrol auto. Would like 4 seats, auto, petrol, leather, lots of poke, large boot, high clearance, good visibility. Approximately 15,000 miles a year, half of that motorway. Any other suggestions please? Thank you very much.
AB, via email
The Renault/Nissan/Mitsubishi Alliance has a 2.0 litre diesel engine, but I'm not aware of a current model Qashqai 2.0 DIG-T auto. There is a new 1,750cc DCI, and a new 1,332cc petrol engine shared with Mercedes, Renault and Dacia: /road-tests/renault/renault-kadjar-ii-2019-range-road-tes/ You might consider the new Mazda CX-5 2.0 Skyactiv G auto, which has a much better automatic transmission (photo): /road-tests/mazda/mazda-cx-5-20i-petrol-automatic-2019-road-test/ Or the new Honda CR-V hybrid: /road-tests/honda/honda-cr-v-hybrid-2019-road-test/ The X3 G01 is very good and much better than the F25 X3, but I've only ever driven it with a 3.0 litre diesel engine: /road-tests/bmw/bmw-x3-g01-30d-2018-road-test/
Bush tucker
I have a 2004 Ford Focus LX since new and it's done 43,000 miles. It just failed its MoT due to rear bushes needing replacing. The garage phoned to say that upon further inspection the suspension arms also need replacing so a low-price job has now turned into £447. I understand that the rear bushes are difficult to get at as it involves gaining access via the rear axle. Is there a chance the garage could have damaged the suspension arms upon trying to do this? I'm on a very tight budget at present and so it's a nightmare. Also, being female, I hope I'm not having the wool pulled over my eyes, but this has crossed my mind.
KW, via email
It is extremely difficult (virtually impossible) to replace suspension arm bushes without damage, so better anyway to replace the entire suspension arms with the new bushes already in them.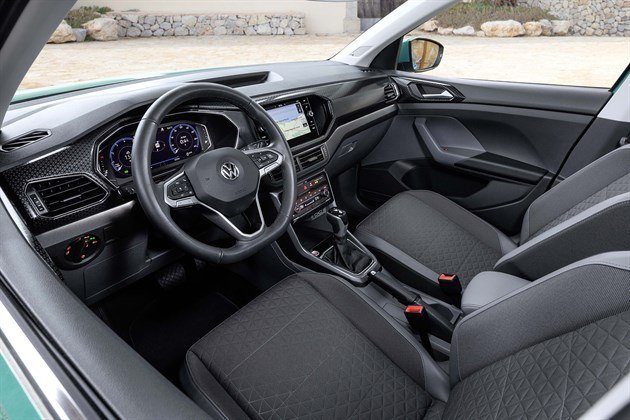 80 into 8
I am 80 years old, driving an 8-year old 4-door petrol manual 1.2 polo 1.2 Match which I bought 6 years ago. I want to change to a more efficient 1/2year old car, but not electric as we have no facilities to recharge it. Should I go for another similar spec Polo or another make? Bear in mind my mileage is only 5,000 a year, mostly short runs?
NB, via email
Despite the fashionable Cara Delevigne commercial, a Polo based, VW T-Cross may suit you perfectly. Both driver and passenger seats are quite high and height-adjustable on all trim levels: /road-tests/volkswagen/volkswagen-t-cross-2019-road-test/
Unused and abused
Recognising that a higher spec. car will require a more expensive maintenance regime, is there any evidence of low total mileage resulting in above average maintenance costs? From my painfully ignorant perspective, I thought low mileage would be better than high mileage in any situation. Thinking about it, though, would it depend on the storage conditions, how infrequently the car is driven and how it's put through its paces when it is given a run out?
BE, via email
Doesn't really work like that. Cars are built to be used, not unused. Lots of corrosion to the brake discs, exhaust system, etc. Okay if kept covered in a bone-dry garage, then regularly driven 20-30 miles or more at a time. Sitting idle, then driving only short distances when they don't even get to running temperature wrecks them.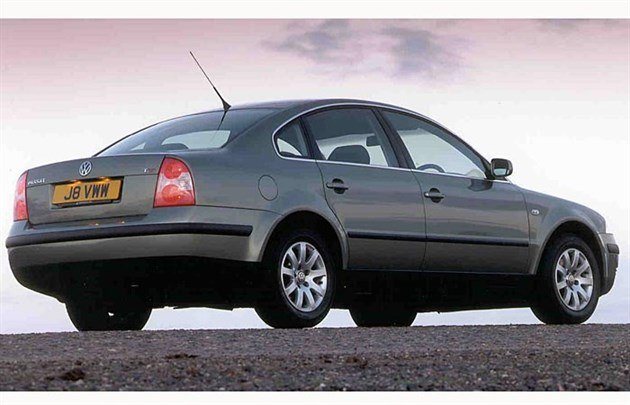 Extra Sensory Precipitation
The ESP light on my 2003 Passat 1.9TDI comes on when it is raining, but stays off in the dry. My garage cannot find a fault and the car continues to drive beautifully. Any ideas please as I a little concerned driving with the ESP light on?
WN, via email
If it's on during the car's MoT test the car will fail. When did you last have the brake fluid changed? It's hygroscopic (absorbs moisture from the atmosphere) and that can cause corrosion inside the ABS/ESP module. There's a chance that changing the brake fluid might solve this. If it doesn't, you can send the module to http://www.ecutesting.com to be re-manufactured.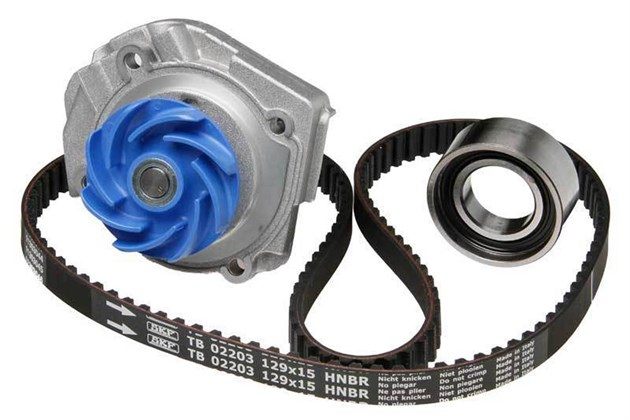 Little belter
My wife has owned a FIAT Panda from new in April 2016. It is as new and has only completed 2,650 miles. The FIAT dealer has informed her it needs a new cambelt.
GW, via email
That's a little bit premature, but if the waterpump is leaking it needs a new timing belt, tensioner and waterpump. Normally I'd say every 5 years or 60,000 miles whichever comes first. On the 1,242 engine, a FIAT dealer normally charges £360 inc. VAT, which is the cheapest franchised dealer price I've ever seen for this job. (Photo shows SFK timing belt kit.)
Obstruction to progress
I would appreciate advice on an irritating practice that seems to be on the increase on our West Country roads. When entering a dual carriageway with a roundabout or turn, perhaps half a mile ahead, I have noticed increasingly that some drivers are moving into the right had land immediately in anticipation of turning right way, way ahead. They will then motor along at, say 50mph, effectively blocking the way ahead for following cars. This can happen when there are virtually no other cars on the road apart from yours truly. Faced with this scenario one can either follow behind the vehicle and flash headlights risking a road rage incident, dawdle along on the inside lane behind the slow-moving vehicle until the roundabout or turn is reached or, of course, undertake. I am often tempted to undertake – what is your take on the legality of this?
DH, via email
You answered your own question. Don't flash or hoot the offending driver. If you're in a hurry, assume the car in the right-hand lane is turning right and do the obvious.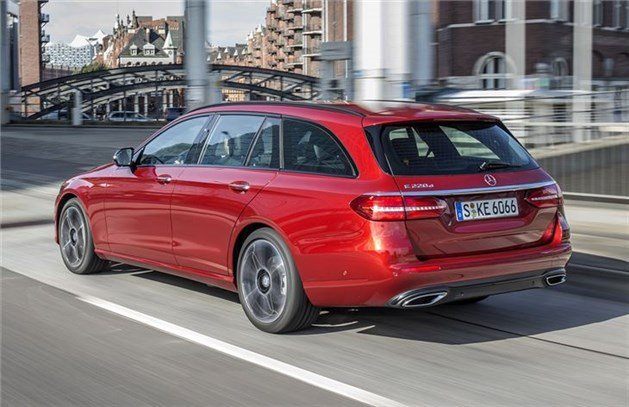 Tell me quando quando quando  
I am in a bit of a quandary as to whether I should sell my September 2012 Mercedes E220 Diesel Estate which has 52,000 miles. I can expect to get £9,000-£10,000 selling it privately. Or, should I continue to run it for a number of years until some of the current uncertainties regarding diesel, petrol and electric cars are clarified`/ An alternative offered by our main Mercedes dealer is a March 2018 E220d AMG line estate in Iridium Silver with 5,000miles for £30,000, less £8,000 p/x for my car. I would take this on a 4-year PCP at the end of which the car would be valued at £14,500 and review my options in March 2023. I used to own a Mercedes E320 Sportline cabriolet and am considering buying another for summer. I have always been warned to avoid the 5-speed automatic. Are you able to advise me as to what to look out for when buying a Sportline and firms which you would recommend as reputable dealers in these cars?
GI, via email
The 2018 E-Class will have Mercedes excellent new OM654 1,950cc diesel engine rather than the old 2.1 litre diesel in your car. It's a significant improvement. And, of course, your 2012 now faces penalties for entering and parking in a lot of UK towns and cities because it is EU5, not EU6. Test of latest Mercedes-Benz E220d cabriolet here: /road-tests/mercedes-benz/mercedes-benz-e-class-cabrio-2017-road-test/
True Blue?
In response to a 'DEF low' alert in my Jaguar XF 3.0S I filled it with a 10L container of DEF purchased from Halfords. This had the appropriate ISO number as specified in Jaguar's own on-line video.  This produced a 'DEF quality' warning. It has just cost me over £170 pounds for the dealer to drain and refill the system as they said the DEF wasn't of the correct quality and may have been 'old'. Even now I have an 'emissions' alert and am beginning to despair. Jaguar customer relations have been unhelpful and unsympathetic. When is the right DEF the wrong DEF? Although the company do not admit this, it appears that their DEF system is not robust enough to allow customers to top it up without a visit to the Jaguar dealer. I would be grateful for your views   
JT, via email
I think that's cobblers. Every Shell fuel station now has universal AdBlue in 1-litre, 4.7-litre and 10-litre containers. You don't need special 'Jaguar' AdBlue. But you might have got some duff stuff and should start pursuing Halfords. Ask Halfords to clear up the issue with JLR.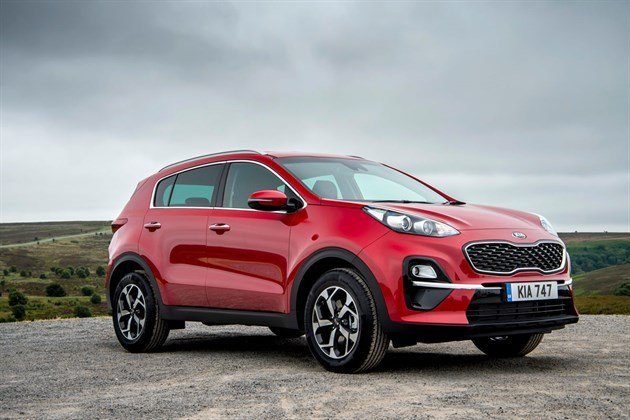 Family way 
For the past eight years we have owned a Renault Clio Sports Tourer, which is extremely practical and has been completely reliable. With our second child on the way we are looking to upgrade to something with more space. We are looking at the Skoda Kodiaq, Hyundai Tucson and KIA Sportage. Which of these would you recommend, and do you have any other suggestions?
ED, via email 
KIA Sportage 1.6T-GDI AWD because it drives very well but, more importantly, comes with a 7-year 100,000-mile warranty. The Tucson comes with a 5-year unlimited mileage warranty and the Kodiaq with just a 3-year warranty. /road-tests/kia/kia-sportage-2016-range-road-test/
Walk-in cars
I own a Ford C-Max 1.0 EcoBoost 125 Zetec registered October 2014 which has done 26,000 miles. I have a used car guarantee for what it is worth that expires in October 2019. I know that you are not a fan of the car although to date I have not had problems and I like the car which meets my motoring needs. I am considering if I should change it before October 2019 and if so what alternatives should I consider?

SH, via email
It's not a matter of being a "fan" of a car. I simply record the problems reported to me, mainly engine and transmission: /carbycar/ford/c-max-2010/good/ As long as you don't want an automatic, a VW Golf SV is a good alternative: /road-tests/volkswagen/volkswagen-golf-sv-2014-road-test/ Or a BMW 2-Series Active Tourer: /road-tests/bmw/bmw-2-series-active-tourer-2014-road-test/
It's all Rover now 
My beloved 95,000-mile Rover 75 Connoisseur CDTI auto, which I bought new in 2004, is still going well and, at the age of 85, I have decided to keep it for ever. I would like a new car, however (a nearly new one) and am drawn towards a FIAT 500 automatic or a Hyundai i10 automatic to use locally as a runabout, keeping the Rover for longer journeys. Which, in your view, is the best to go for? I rate comfort highly and a good auto box.
JW, via email
The 500 will suit you because of its excellent front seats and wide opening doors. But the FIAT Dualogic automated manual transmission is hopeless. To be avoided. That leaves the Hyundai i10 with proper 4-speed torque converter auto and a 5-year warranty. Or the very similar KIA Picanto with the same engine and 4-speed torque converter auto and a 7-year warranty.
Well oiled?
You often give excellent advice regarding the use of top-quality fuel. What about engine oil? Do brands, etc. matter? I know that Halliday of Bushmills only use Total, which I assume is ideal for my Citroen. However, the service manager of my local KIA dealership had no clue which brand they used while servicing my wife's car.  Should I be concerned? If I get an oil change at a local fast fit company, which brand(s) should I ask for?
JL, via email
You are right to be concerned about oil. Different engines require different oil. Fords used to use 5w/30 semi synthetic that was actually Texaco Havoline Energy. But many engines can actually be destroyed by using the wrong oil, such as FIAT's TwinAir. Or the wrong viscosity, such as a 5w/40 in very cold conditions. There is a lot of information about this on the Liqui-Moly website.
Click back to Honest John's Motoring Agonies 01-06-2019 Part 1  
Comments
Author

Honest John
Latest