Honest John's Motoring Agony Column 01-06-2019 Part 1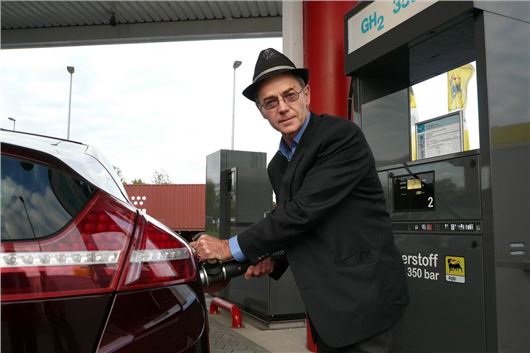 Published 31 May 2019
This week's carbungles consist of insufficient doors, ULEZ losers, card sharking, crumple zones and, in Part 2, EU6 limos, active regens, remote boot openers, 3-across Isofix and considerably more.
As usual, emails to Honest John should be addressed to: letters@honestjohn.co.uk  Please try to keep them as short as possible.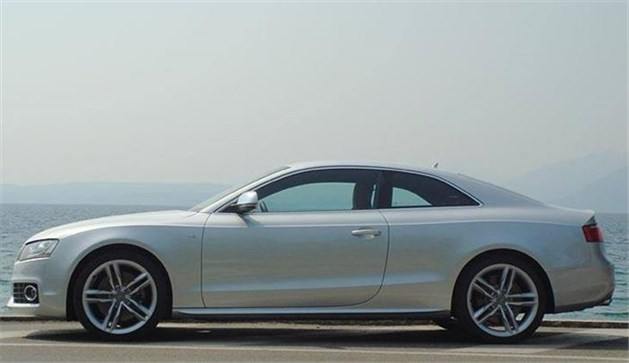 Empire of the son
I was wondering if you could help me. I currently own a 2008 Audi A5 FSI Sport 3.2 coupe, which is fast, luxurious and well-built. However, it's getting a bit long in the tooth, despite only having covered 56,000 miles. It also has two fewer doors than we need thanks to the recent arrival of our son. I'd like something equally as powerful and luxurious, yet newer. We have around £18-£20k to spend. Is finding something to fit the bill possible? Thanks in advance for your help.
LH, via email
German "powerful" does not usually compute with "luxurious" because they tend to fit big wheels with low profile tyres that don't help the ride. However, you can get 2014 - current Mercedes W205 C-Class with Airmatic suspension and that makes a tremendous difference: /carbycar/mercedes-benz/c-class-w205-2014/For decent power, go for a C350e petrol hybrid, or (might be out of budget), a C43AMG.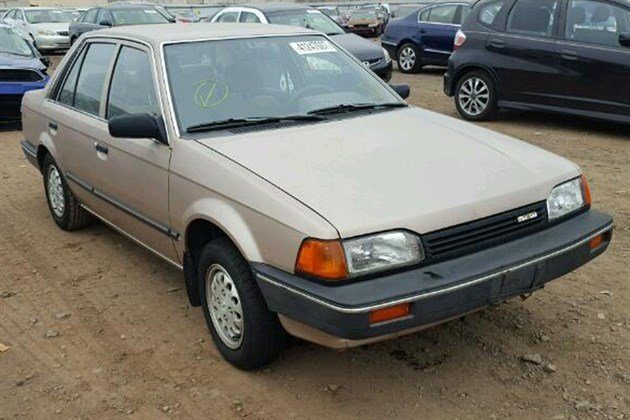 NOx NOx, who's there?
I run a 1988 67k mile Mazda 323 that is in 'enthusiasts condition' owing to  having been properly stored and cared for over 20 years (while I was in Australia) and driven properly for only 10 years. I learned to drive on it, my elderly mom loves it, plus it suits me fine for pootling around London. It costs nothing to insure and run (beyond 'the usuals') it's rust-free, draws 'admiring' glances and it has sailed through MoTs and emissions since I was at university. It's immaculate. But the order has come down from Mr Khan for me to contact Mazda about its status regarding Central London ULEZ Extension 24/7/365, which, I guess, means will have to pay to drive it in my own city whose infrastructure has been paid for by family and other denizens, since the year dot. I am not about to take up cycling or walking to church in Victoria, as is suggested. Nor is my mom, at 80. I understand the need to get bangers off the road (and I subscribe to your views on everything, including old cars), but am I correct in thinking this is a fait accompli? With such a cavalier attitude and putting the onus on drivers to prove something, I wonder why there isn't a new individual emissions test that would settle things, as happens with the current MoT. Having grown up in London in the 70s and 80s, when you could smell fumes everywhere, I don't believe that people are  now keeling over without pre-existing conditions, nor do I believe that paying a de facto 24 hrs congestion charge will cause  people to be protected, if this is all true. It is a tax on the air that we breathe, paid for my motorists, as joked about in years gone by. Should I bother contacting Mazda? Any tips on how to get the info. from A-B-C? In other words: what are my chances? Thank you for reading this. I'll understand if you're too busy to answer.

VS, London
A 1988 323 cannot be EU4 and I doubt the manufacturer's Certificate of Conformity will show a NOx output of less than the EU4/London limit of 0.08g/km. You could have it tested at an officially sanctioned  'National Emissions Test Centre' (https://www.gov.uk/book-a-single-annual-test-online) but I doubt it will come in at under 0.08g/km, so I'm afraid it will be subject to the £12.50 a day charge. The same applies to many other pre-1994 'neo classic' cars. Only 'Historic' vehicles more than 40 years old are exempted. (EU emissions Standards are here: https://www.dieselnet.com/standards/eu/ld.php)
Fraud focus
I was recently contacted by my bank about a number of declined, fraudulent transactions on my Credit Card. The bank systems had automatically picked them up. But, to my horror, it then turned out that one fraudulent transaction had 'gone through'. This was for the purchase of a car from a garage on the other side of the country from me for £3,495. The bank says this will now be treated as fraud and I will (eventually) be refunded. But my question is: 'How could a car dealer sell a car just against a card number?' My card has not been stolen or the CVC or PIN details compromised. I cannot understand how this could have happened. Surely a reputable dealer would need more than just a 16-digit Credit Card number to sell a car?
JM, via email
Not being of criminal inclination, I don't know. But it would appear that some kind of identity theft has taken place using the card data you supplied in a relatively recent transaction to someone else. It could even be that there is a Trojan in your PC, Mac, or phone that grabbed your credit card details during an online transaction (such as paying an air-fare), enabling the fraudster to buy this car. I'd go through your statements where you might be able to pick out a likely one. However, since it involves buying a car with a registration, whether cloned or not, then either the buyer or the vendor must be traceable. Who actually got paid? Sensible advice is only to keep what you are likely to need in a debit account. Shift the rest online in and out of a separate deposit account as needed.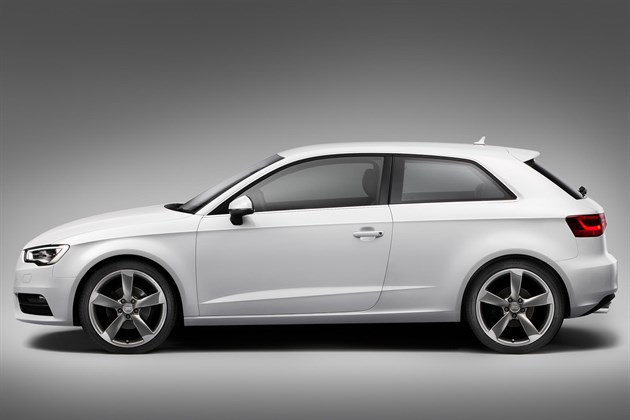 DAB hand
I have a 2015 Audi A3, bought from a private garage in 2016. On a recent trip, the DAB section of the entertainment system stopped working. (FM and am are okay). I took it to my garage who were unable to find the fault and advised I take it to the Audi dealer, which I did. They found the fault was in the main head control unit of the entertainment system (by swapping a working unit into my car). The Audi dealer then quoted a price of nearly £2,900 (inc VAT and labour) to replace it. I rang Audi UK because I felt this should not happen after such a short time. They said it was the dealer who could offer goodwill and not them and they would contact Carlisle Audi. Audi UK called back two days later to say the dealer had not offered any goodwill. I have been told there is no alternative but to buy a new unit, but I can't afford to and am very disappointed that a company that prides itself on quality cars could allow such failures. Have you heard of failures like this?
BP, Carlisle
I don't know what a "private garage" is. I assume an independent dealer. Audi is a prestige brand rather than a high-quality brand. The A3 is just a Golf with an Audi grille and a nicer interior. I don't think you can pursue the "private garage" because it's too late. Audi won't play ball because its dealers have not been looking after the car. Your best bet is an independent car infotainment repair specialist such as cartronix.co.uk,  clusterrepairs.co.uk,  ecutesting.com. Previous problems with MMI controllers reported, but not dropping out of DAB: /carbycar/audi/a3-2012/good/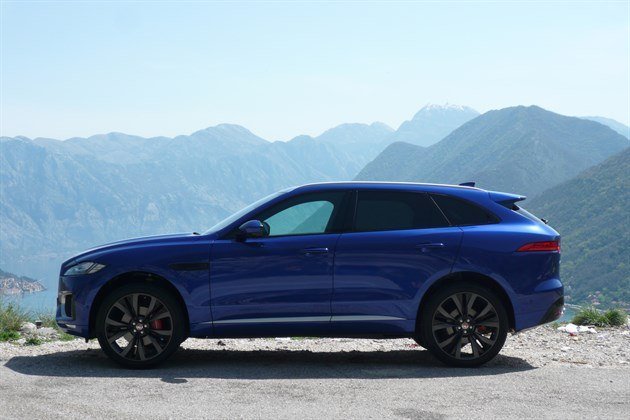 Change of Pace
I have now read all your reports of problems with the Discovery Sport (and think it is one to avoid at the present time), as well as the Jaguar F-Pace using the same Ingenium 2.0 diesel engine, but mounted in line so perhaps avoiding the DPF regeneration problems? The F-Pace looks appealing. I have looked at the Volvo XC40 but unfortunately find the boot space too small for all the gear needed to be carried for sailing and the prospect of a long wait is off-putting. Therefore, I'm wondering about an Audi Q5 or Volvo XC60 (I'll have a test drive) and also (perhaps unwisely) a Jaguar F-Pace. All in basic 2.0 diesel automatic 4x4 format. I would therefore very much appreciate your advice or preferences on these, or perhaps other choices. Finally, is buying a car through someone like 'Carwow' a good idea in order to get a discount? After visiting my local Audi dealership yesterday, it seems the only way to get any sort of discount from him is to buy it on PCP finance or buy nearly new with 8,000 miles or more on the clock (their advice).
DP, via email
Q5 2.0TDI tested here: /road-tests/audi/audi-q5-20tdi-2018-road-test/ F-Pace tested here: /road-tests/jaguar/jaguar-f-pace-2016-road-test/ XC60 tested here (by someone else): /road-tests/volvo/volvo-xc60-d5-2017-road-test/ Of the three I'd be more inclined to go for the F-Pace (photo) on sensible wheels and tyres.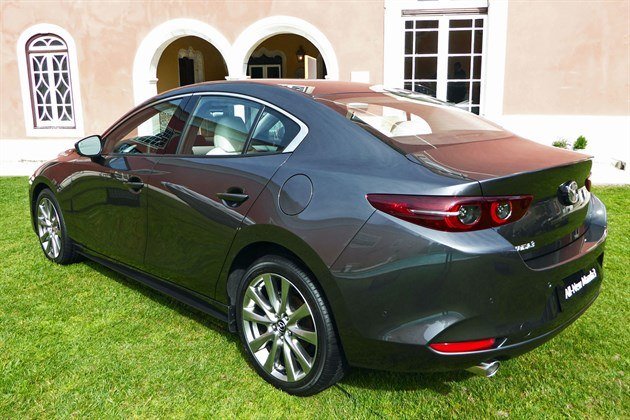 Last chance saloon
Sorry if this sounds childish but I am wedded to driving mid-range 4-door saloons. I've always disliked the look of hatchbacks and their apparent lack of crumple-zone at the back (no proper boot). And estates are too large. I have always driven Fords for reliability (Orion, Sapphire, Mondeo, Focus), but my Focus 1.6 saloon is now 10 years old and it will probably need replacing soon. I want something as close as possible to it, but Ford stopped making them for the UK market after 2009. On a budget of c£12,500, I can't afford a BMW or Lexus saloon, and the Accord and Avensis are now being made considerably bigger than their forerunners. My last 3 cars were bought 2nd-hand from Ford dealerships and have been very satisfactory. Can you suggest any alternatives to the 1.6 Focus with comparable features, performance and reliability? 
RB, Guildford
Mazda made and still makes a Mazda 3 sedan. And it's lovely to drive. The 2.0 Skyactiv G 120 (petrol) is fine. The latest version is a bit more powerful by virtue of being coupled to a 'mild hybrid' 12v electric motor.
LED in the wrong direction 
My new car came with LED headlights. When fully laden the low beam headlights are very low making driving at speed on unlit roads difficult, possibly dangerous. The high beam is great. There appears to be no adjustment. My dealer says they can't be adjusted and has checked and confirmed they are as they should be, "it's automatic". However, this check is not when fully laden with the family and luggage, obviously not easy to replicate. Is there a standard I can check against? Is this a known issue? Skoda UK when I asked refereed me back to the dealer who has said there is nothing they can do. Any recommendation as to what to do?
JN, via email 
It's an EC requirement that this type of light has to compensate for load to prevent dazzling oncoming drivers. I guess the beams simply dip down rather than to the left, which has the advantage of no adjustment needed when visiting Europe, but has the disadvantage you describe. You might fix it by fitting air suspension to the rear to keep the car level when loaded, but that is an expensive solution.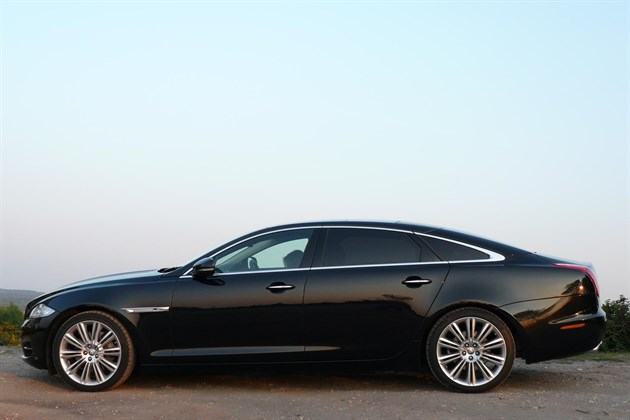 Wisest warranty?
My Jaguar XJ 3.0D Portfolio, first registered 2015, purchased in 2017 is no longer covered under any warranty. Jaguar has offered an extended warranty to cover everything except wear and tear items for an annual premium of £1,179 or 10 monthly payment of £117.90. MotorEasy has offered a similar extended annual warranty for £596.43. The latter has confirmed that being an XJ my car will most likely have to be repaired by a Jaguar dealer due to the complexity of the engine, etc. Do I believe them and is their quote worth accepting? I trust Jaguar having bought three, but I have never heard of MotorEasy. I would very much appreciate your comments.
GG, Edinburgh
We work with MotorEasy and get few complaints about them. Their best competitor is WarrantyWise. The Jaguar warranty shortens channels of communication over claims, but is very expensive, as if Jaguar itself has no confidence in its product. If there is a gap between the original warranty ending and the MotorEasy Warranty starting, cover is limited for the first 3 months in case the problem pre-existed the warranty because insuring against a pre-existing fault is fraud.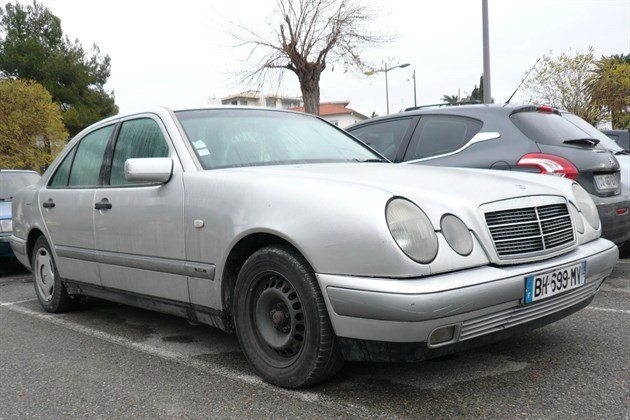 Miss Moneypit?
I would be grateful for your advice. I have had a 1997R Mercedes E-Class Elegance automatic for twenty years or so. It has been a great car, but over the last couple of years things have started to break down and, having spent approximately £4,000, I'm wondering if it is wise to keep paying out. At the moment, the lights on the dash board do not work; neither does the air-conditioning and the bodywork is poor. Suspension has recently been repaired, new windscreen wipers and motor, new batteries. Had problem with tyres: rims needed to be resealed; various problems with lights, etc. I am wondering if it would now be better to invest in another car. I have been thinking of a Mercedes A-Class approximately 2-3 years old. I tried an Audi A1 for a test drive but find the steering very light. I have also considered a small Lexus. What to do? I'm not very knowledgeable on cars. I have about £15,000 to spend and do not know the relevant questions to ask. I'm concerned about new taxes being enforced on old cars.  Hope you are able to help. 
LG, via email
This is a W210 E-Class and your tale of woe is typical. In my view it's time to pension it off. See: /carbycar/mercedes-benz/e-class-w210-1995/good/ A Lexus is a much better bet than an Audi. Or, for peace of mind, a recent KIA with balance of 7-year warranty.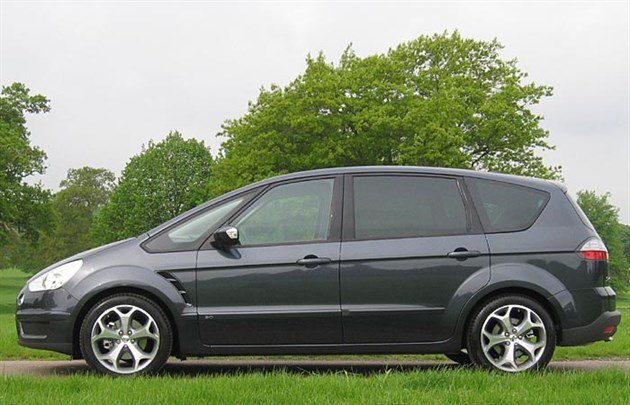 Warrants investigation 
I wrote to you in  November about an automatic Ford S-Max that my son in law bought from a dealer that died after three days, needing a new Powershift gearbox. He had taken out a 6-month Warranty on the dealer's advice. The dealer then insisted the Warranty Company should pay for the repair/replacement and vice versa. In the meantime, my daughter had to use my car and I clocked up many miles on foot. You may be interested in the outcome: The Warranty Company said there was no FSH so the Warranty was invalid. The dealer produced one. The Warranty Company said there was no itemised record of the essential gearbox oil change at 37,500 miles. The dealer produced one. After many phone calls and emails, the Warranty Company agreed to pay £3,120 inclusive of VAT to a garage they use to make the repair. They arranged for it to be collected. Now repaired, the garage said they would return it next Tuesday. The Warranty Company felt this was unacceptable and is paying for the AA to return the car from Bristol to Cardiff today. Although this has taken many months to sort out I think the Warranty Company has come out of this very well. Their technician has said this is a common problem with these cars and that after the next 37,500 miles my daughter should have a gear box service again. As for me, I shall be very happy to have my ever reliable 2004 Lexus IS back again. I also agree with your advice that the dealer was actually liable for this. Caveat Emptor. 
HL, via email
Good news about the Warranty Company. But if the car broke within 6 months, the dealer was ultimately liable if the Warranty did not pay up.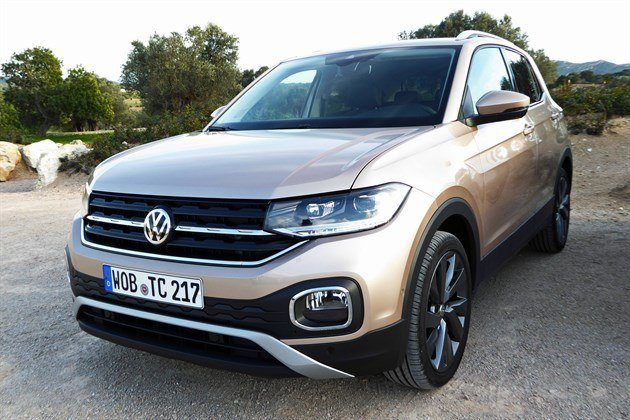 Raised expectation
I am looking to replace a large VW SUV with something smaller. I definitely want a car with high seats and have got used to the upgrades such as cameras and beepers, plus satnav, which a replacement car must have, but most important is the high seating.  I think the time has come for me to able to manage with something 'medium' size with a good reputation. Any thoughts.

JG, Wakefield 
A new small SUV from VW called the T-CROSS has just arrived. Looks great in the right colour. All versions have height adjustable driver and front passenger seats. Road test here: /road-tests/volkswagen/volkswagen-t-cross-2019-road-test/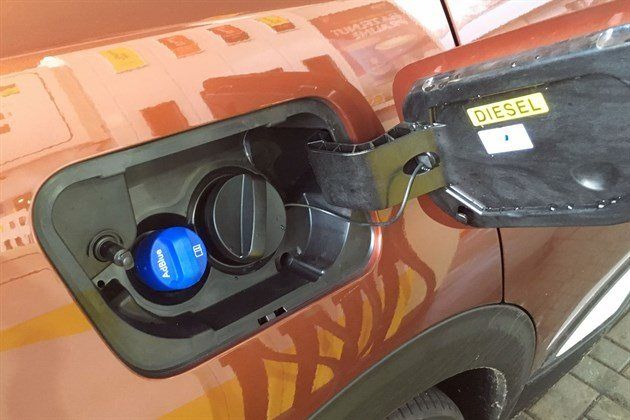 Dilute solution
I was somewhat taken aback when I read on the Internet that JLR plans to "fix" the DPF problem affecting my Discovery Sport HSE 180 by raising the maximum allowable diesel dilution from 6% to 10%. At the moment my car needs an oil service about every 7,000 miles, so theoretically raising the dilution trigger would give me another 4,000 miles or so, but at the end of that time the oil could be nine parts oil and one part diesel. I read on your forum some time ago about a person who was concerned about 4% diesel dilution with a Disco Sport and you told them that they should change the oil immediately.  /askhj/answer/80825/if-i-get-my-oil-changed-at-an-independent-garage-will-i-void-the-manufacturer-s-warranty-
KH, via email
Weirdly I've just had this issue on a July 2018 WLTP Peugeot 3008 1.5 BlueHDI EAT8. It demanded an oil change at 3,600 miles. And took 8.5 litres of AdBlue. Peugeot changed the contaminated oil under warranty and, I guess, made a software update. The big change with the new Evoque and the forthcoming revised Discovery Sport is a new floorpan that, I guess, allows the installation of the DPF closer to the engine on the exhaust manifold where it will passively regenerate more frequently, hopefully solving the problem. However, most new model Discovery Sports will be petrol, mild hybrid petrol or PHEV.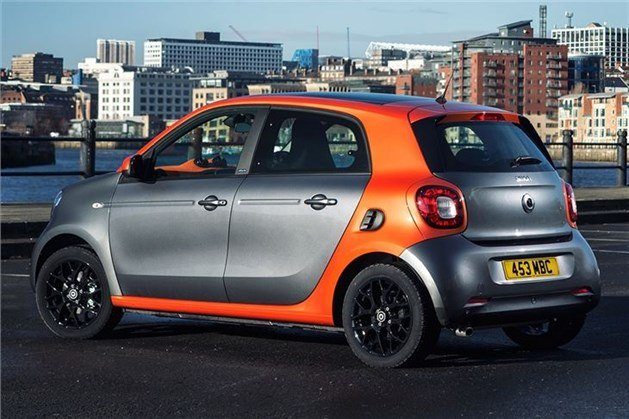 Fitting solution
I was looking to replace my trusty old Polo 1.2 with the new model, but find it is longer and will not fit in my tight parking space. Nor will the Fiesta, Yaris, etc. (Why are all new models larger?) Have you any suggestions? We need a good boot, to take the garden waste to the tip. Don't want a 'city car', as we often do long journeys and, most importantly, my husband (a 370Z man) must not mind driving it. Any ideas? (Can't be any longer than my 10-year-old 5-door Polo.)
MB, via email
Your Polo should be 3,952mm (11' 10").
A new Honda Jazz is 3,995mm, so slightly longer.
A new Citroen C3 is 3,996mm, also slightly longer.
A FIAT Panda is 3,653mm, so that fits.
A Ford KA+ is 3,929mm, so that fits.
A Hyundai i10 is 3,665mm, so that fits.
A KIA Picanto is 3,595mm, so that fits.
A MINI 3-door hatch is 3,821mm, so that fits.
A Renault Twingo is 3,595mm, so that fits.
A Smart ForFour is 3,495mm, so that fits.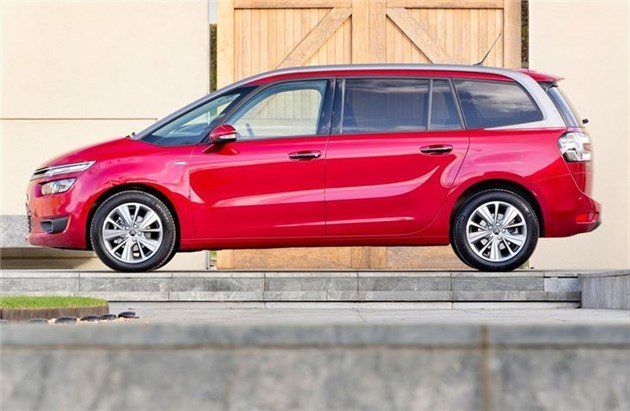 All revved up
I drive a 2014 Citroen C4 Grand Picasso. You often comment on particulate filter regeneration being a major inconvenience of running a diesel car for short distances, which I quite often do, with 2-3 mile runs to and from local superstores. Having a very limited understanding of what goes on under the bonnet, how do I know when the car is in the middle of an active regeneration cycle? Do I assume that it always is when driving short distances? And how do I run the car at 2,000rpm? Just delay changing up a gear and over-rev the engine? I had no intention of changing the car any time soon (I kept my much-mourned old-style Renault Espace for 15years), but your mention of the engine running uncontrollably on its sump oil until it blows up has rather frightened me.
RH, via email 
If the DPF is actively regenerating then the car will be very hot underneath and you'll feel it. So open a door before you switch off and if you smell/feel intense heat under the car, leave it idling for a while, or drive it a few more miles. Yes, delay changing gear and keep the car at 2,000rpm. That is not over-revving by any means.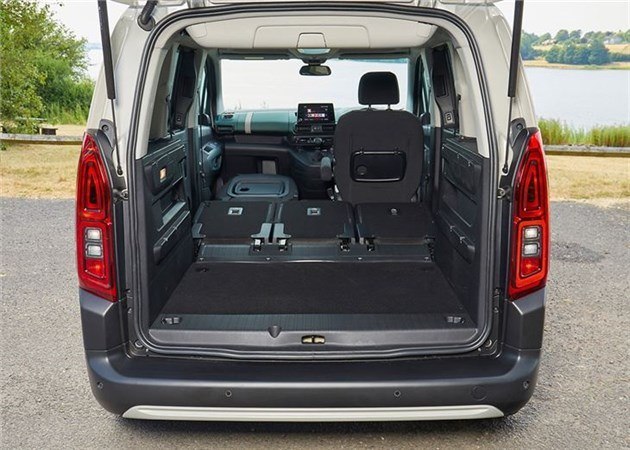 Gardener's question time 
Our 125,000-mile 2006 Volvo V70 2.3 auto estate is costing too much in repairs to warrant keeping any longer. We have a big garden and make frequent trips to the recycling centre with a builder's bag full of green waste, so a low sill big boot is needed. But most of our mileage is short local trips, so we want a spacious but cheaper to run and lower tax replacement. Is a petrol hybrid our best bet? I love driving, so would like a similar or better performance and similar driving comfort, especially for our several 3 to 4-hour motorway journeys. An auto gearbox is essential. What would you recommend? We have a budget of between £15,000 - £20,000 plus trade-in and would be biased to purchasing a car with long-term warranty remaining. Thank you very much for your recommendations.

DB, York
Well within budget you can get the new model Citroen Berlingo with a 1.2 Puretech petrol engine and EAT8 torque converter automatic transmission. Very low sill. Van-like interior with the rear seats double folded. https://vans.honestjohn.co.uk/van-reviews/citroen/berlingo-mpv-2018/
Click to Honest John's Motoring Agony Column 01-06-2019 Part 2
Comments
Author

Honest John
Latest