Honest John's Motoring Agony Column 25-05-2019 Part 2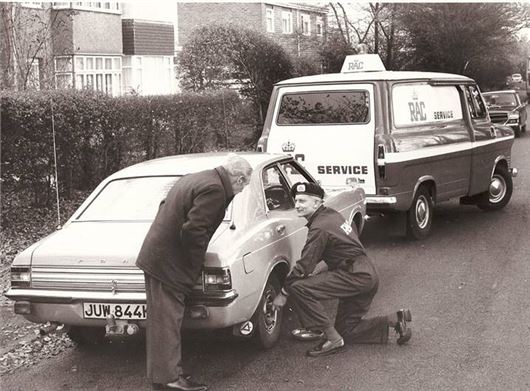 Published 24 May 2019
Click Back to Honest John's Motoring Agonies 25-05-2019 Part 1 
Breakdown of communication 
I joined the RAC in 1964 when I bought my first MG. Over the years I have had to call them out on a number of occasions for different motor cars. They used to be able to compete with National Breakdown who had a claim of turning out within the hour. On Saturday 23rd February, they were called out at 16.25 and in the following 2 hours several other breakdown trucks went past on the A350, but no sign of AA or RAC on the road and the RAC had promised to be with me by 6 o'clock. It seems that the RAC does not have live information on where all its service engineers are unlike, say, a well-run swimming pool company which will know exactly where its vehicles are so as to send the nearest person to a breakdown.
HG, Sherborne
Let me give you a potential scenario. There are 6 RAC patrols in the area. One is called out to a puncture, has to fit an emergency spare wheel, then accompany the car and driver to a tyre depot to retrieve the RAC's emergency spare. Can take a couple of hours. Another is called out to a roadside breakdown that takes longer to fix than anticipated. Say 3 hours. Another finds that the car needs a new battery, but the RAC van does not carry that battery, so the van has to drive to a retailer who has it, then go back to fit it. 2 - 3 hours. Another is called out to a breakdown that requires a small, supposedly readily available part that the van does not contain. The RAC man ends up having to visit a parts factors to find it. Maybe 3 hours. The 5th is caught trapped on a motorway between junctions due to a crash. Hours and hours. The 6th who was scheduled to come to you is diverted to rescue an elderly driver with a puncture on the hard shoulder of the M25.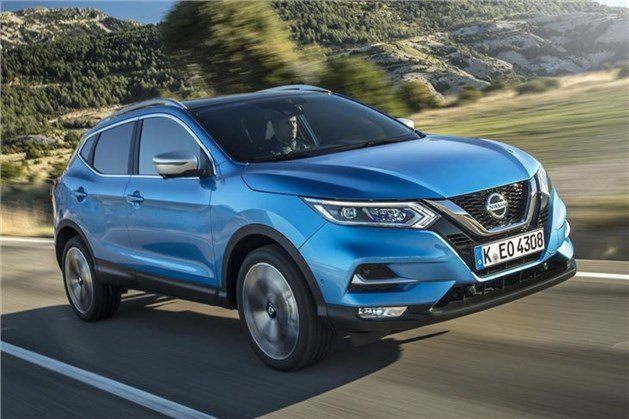 Loose change? 
My 2014 Nissan Qashqai 1.6 Tekna diesel Xtronic auto has just turned 50,000 trouble-free miles (although the front tyres don't last more than 15,000 miles). Is it time for a replacement, or will the problems you often refer to now begin to emerge?

GB, Aylesbury
I'd get out of this before the CVT starts to play up: /carbycar/nissan/qashqai-2014/good/ Replace with the new 1,332cc petrol model Qashqai, available with Renault's EDC instead of the CVT, or the similar Renault Kadjar 1,332cc EDC: /road-tests/renault/renault-kadjar-ii-2019-range-road-tes/
Personal natter
My son's car was involved in a collision on Thursday and is almost certainly going to be a write off. If it is, will he be able to retain his private registration to put on his replacement vehicle?

KW, Harlow
You need to transfer the registration from the crashed car to a retention certificate IMMEDIATELY while it is still insured, MoTd and taxed. Must be BEFORE the crashed car is written off, or it becomes non-transferable. See: https://www.gov.uk/personalised-vehicle-registration-numbers/take-private-number-off/ And: https://www.gov.uk/government/publications/application-to-transfer-or-retain-a-vehicle-registration-number/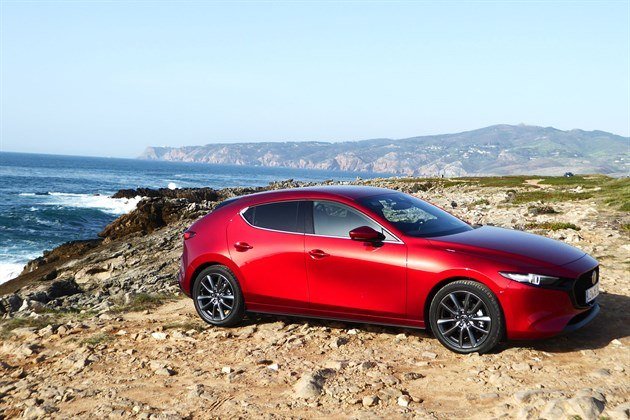 Hardship allowance
I have a Motability car and am due to change in September. Currently I have a KIA Sportage, but its suspension belongs in the stone age. I am looking for a car that has decent suspension that won't jar my injured spine. A maximum of £30k. Any suggestions: petrol, automatic and a ground to sill height of less than 400mm.  I was considering a Mazda but hear there is a new version of the 3 due out later this year.

NJ, via email
The outstanding new Mazda 3 has already arrived and the 2.0 petrol engine has a clever 12-volt mild hybrid system that smooths out the drivetrain. It is the Honest John Compact Car of the Year. Has 6-speed manual or 6-speed torque converter auto: /road-tests/mazda/mazda-3-2019-road-test/ If you want an SUV, consider the revamped Renault Kadjar with 1,332cc engine shared with Mercedes and an EDC automatic transmission: /road-tests/renault/renault-kadjar-ii-2019-range-road-tes/ Just make sure it comes on 17-inch wheels with 60 profile tyres.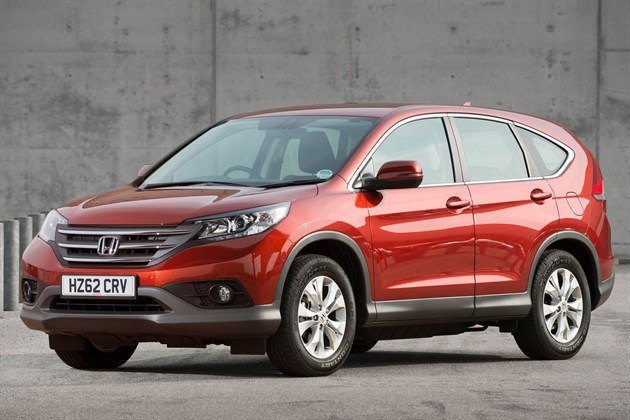 Can I Alp?
We have a 2013 Honda CRV 2.2 Diesel. We love the car, don't use it off road, but will take it skiing in France this Easter. It needs a new set of tyres. The size is 225/65 R17. What tyres would you recommend? 
MB, via email
Happily you can get Michelin Cross Climate tyres in 225/65 R17 106 V XL and that is what I would do. They carry the mountains and snowflake symbol so are approved winter tyres for the Alps.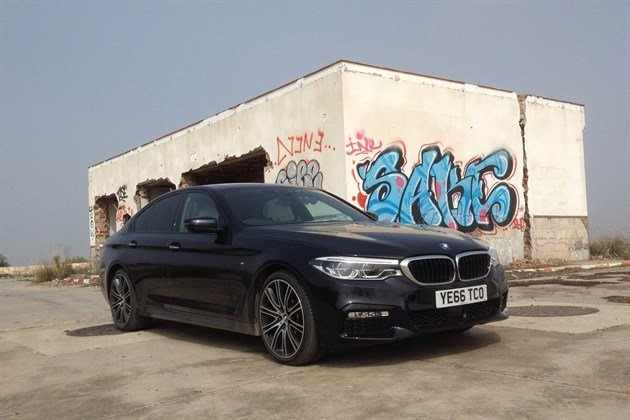 Getting a grip
Currently, the BMW 540i seems only available here with xDrive, while readily available as RWD only in European and other markets. Seems a bit unhelpful to deprive UK buyers of the choice. The 530i is a big step down in performance. Other BMWs are available here with this 6-cylinder engine, in RWD format: M240i, 440i, etc. My local dealer can't/won't help, even to contact BMW UK. Given BMW build this model for other RHD markets, is it possible to order RHD from who can import one from South Africa, Australa, New Zealand, Japan or Thailand? If not, what have you heard about xDrive reliability and does it require 4 tyres replaced at once to prevent problems, amongst other extra-cost maintenance items? 
FS, via email
BMW is simply being sensible and it makes no sense to build a car as powerful as the 540i for sale in Northern Europe without xDrive. Makes a significant improvement to the front-end grip when cornering. Bit all four tyres have to be maintained within 3mm of each other to prevent the disparity being interpreted as slippage and over-work the xDrive system. Not all that much hardship because it is actually quite rare to write off a tyre at 4mm, requiring all four to be replaced. They all need to be replaced at 3mm anyway.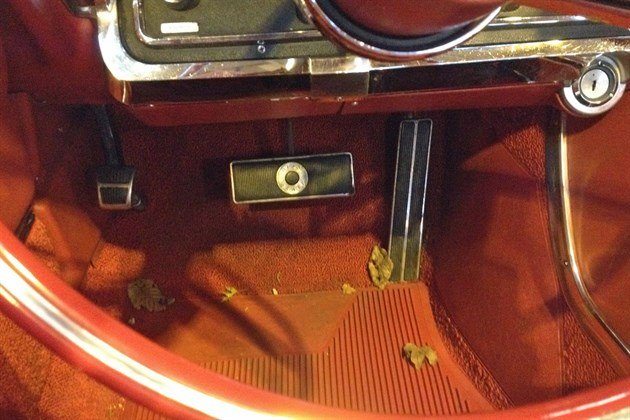 Fatal at traction
After a bit of gap I thought I would return to the subject of driving an automatic using only the right foot. Our American daughter-in-law came over for Christmas and asked how my discussion with you was going? I told her that you cited a case of a 92-year-old killing people and she questioned as to whether he should have been driving at all.  She also reiterated that driving schools in the USA teach you to use the right foot only. I have taken up the subject with the Institute of Advanced Motoring and got this reply: "I would teach and advocate the use of the right foot to operate the accelerator and brake pedals – with a bit of common sense we can figure out quite quickly we will not want to go slower and faster at the same time so will not be operating both pedals at the same time. A planned drive will make for a sensible bit of acceleration sense so we will be off the accelerator some time before we need to brake." I then mentioned the case you cited of the 92-year old and he replied: "In the material I wrote, the only time I advocated left foot braking was in slow manoeuvring in an automatic. If that is where he is limiting his suggestion to then I would agree. Not for driving normally but acceptable when reversing or very slow manoeuvres. So his statement fits in with our teaching. I apologise if I was misleading but thought the original question related to normal driving (this is a practice which is creeping in)." So perhaps it is the case that it is Right foot only in normal driving and Left/Right foot when reversing. Is this taught?
PC, via email
There was another case on the radio this morning of 'pedal confusion' leading another elderly gent driving down a road to wipe out a young mum on the footpath. The idealistic, dogmatic IAM advice you received continues to kill people. In a real-world scenario, the fact is, if you have your left foot over the brake you can stop in a far shorter distance than you can if you have to move your right foot from accelerator to brake. Can make the difference between running someone over and not hitting them at all.
Drip freed
From 1st March 2018 when I took delivery of my Mercedes A180 I found that whenever it rains or I wash the car, small puddles of water collect along the 4 door sills and the bottom of all 4 doors are also wet. I took the car straight back to the Mercedes dealer in Ascot who assured me that there was nothing wrong as there was no water entering into the footwells. So, whenever it rains I have to remind myself to go out and dry off the 4 sills and doors of my new expensive motor car. I expected to have to do this in my old original Mini Cooper, but surely not in a brand-new expensive Mercedes. I would be very interested to know if you have heard of this issue before? Is it a design fault or maybe I got a "Friday afternoon" car?
JM, via email
Rainwater flows through all doors on all cars that have opening windows. The seal against the glass simply cannot prevent this. The rainwater exits through drains in the door bottoms and if the door seals are at the inner edge then the idea is that the rainwater flows out over the sills.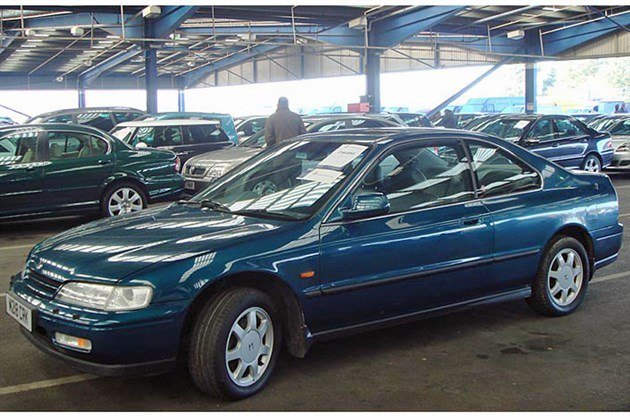 Curate's egg 
I thought I would let you know that I finally managed to obtain a new genuine Honda SRS module for my 1995 Honda Accord Coupe. This was ordered from JP Parts.com in Japan and delivered by Fed-Ex within about 4 days. It was sourced from Honda Japan and has been fitted with no issues. I would recommend this company to your other readers. It is unfortunate that Honda UK cannot obtain parts from Honda Japan and that customers have to use a different company.
ME, via email
Very, very many thanks for that. Invaluable information that hopefully will save some otherwise excellent cars from the scrapyard and save their owners a lot of grief. https://jp-carparts.com/ Now lodged in my useful websites directory: /useful-websites/parts-accessories-car-care-tools-tyres/
Tank-you letter
Just a follow up to explain the outcome of my leaky petrol tank in my ageing KIA Venga. I had the car inspected at Stoneacre Grimsby on Wednesday February 20th. They immediately agreed to replace the tank free of charge and waived the usual £45 inspection fee. They ordered a tank (from Europe) and fitted it on Friday March 1st. I thank you for your involvement.  There does seem to be some discrepancy between what my local garage was told and that of the main KIA dealer with regard to availability of the part but I have had a successful outcome. Thank you.
SJ, via email
Excellent. 
All-in favourite
I am looking to replace my wife's 4-year old 40,000-mile Ford Fiesta 1.0  EcoBoost. We've had some reliability issues with it: a new brake master cylinder and rear coil springs. I also read in your column in the Telegraph that some models had an issue with a pipe connection in the engine? We have grandchildren and would like to be able to get a child's buggy in the boot parallel to the bumper. We would like 4 doors for ease of getting children in/out of the car. My wife likes the ease of parking the Fiesta, so something easy to park, and maybe slightly larger. Are petrol hybrids worth considering? We do about 11,000 miles per year: a mixture of town and motorway driving. Looking to spend up to about £10,000. Your suggestions would be welcome.
JS, Preston
The most commodious, practical and versatile small car is a Honda Jazz. The back seats fold flat and low, or the squabs fold upwards to make space in the centre of the car.
Interconned
I am a regular reader of your column in The Daily Telegraph and I wonder if you could throw any light on an issue I am experiencing since renewing the road tax for my car in August 2018, which was done online. For this service I was charged 0.50p and £1.00 for vehicle information checks. So far, so good. However, I have subsequently received a charge of £1.00 every month since which also states VEHICLE INFORMATION.UK CHECK-VEHICLE GB. There would appear to be something wrong here. Any thoughts?
NS, Northampton
I think you must have used an imposter site posing as the .gov site. There is no charge for renewing VED online. See: https://uk.trustpilot.com/review/vehicleinformation.uk (96% bad reviews) Google tries to weed these out.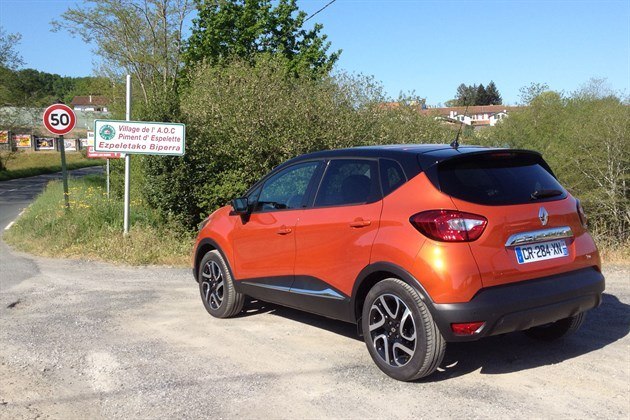 Slip showing?
Have you heard of any problems with Renault Captur clutches failing at relatively low mileages? I have had to have it replaced in my 2015 model at only 33,150 miles.
GW, via email
Just one previous report: 27-7-2017: Slipping clutch on new 1,000-mile Renault Captur 90TCe found to be due to leaking clutch slave cylinder. All reports on the Captur here: /carbycar/renault/captur-2013/good/ (That's actually quite a clean slate for 5 years production.)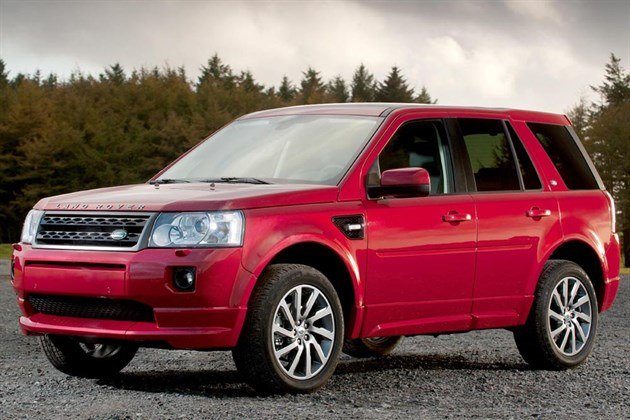 Check, mate
Some weeks ago in the Telegraph you replied to a reader, who was considering buying a Freelander, that it had "quirks"!  What are the "quirks"? I have a 2013 Freelander 2 SD4 GS automatic that has done 45,000 trouble free miles since new (my 2nd  Freelander). Am I therefore now driving it on borrowed time? I have been considering a replacement for some time and was originally waiting for the new Ingenium engined Discovery Sport replacement but have been hesitant due to odd reports.  I have read some of your comments advising against Land Rovers until they have sorted their engines (I assume this also applies to the 2.0L Ingenium diesel engined Jaguar F Pace?) and the new Volvo XC I believe you said is a poor car to drive!  The new BMW X3 does not appear to offer even a space saver spare wheel. I believe I still need a 4x4 diesel automatic as I tow a 1.7-ton boat with trailer. I also only require standard wheels (fattest tyres possible) to get a softer ride. I would appreciate to know what replacement car you would recommend
DP, via email
My editor used the word "quirks". These are the reported problems: /carbycar/land-rover/freelander-2-2006/good/ These are the problems readers have been having with the Discovery Sport: /carbycar/land-rover/discovery-sport-2015/good/ I criticised the steering of the XC60. But loved the XC40: /road-tests/volvo/volvo-xc40-t5-2018-road-test/? And, according to the information I was given, that has a braked towing weight of 2,200kg (though not for caravans).
Dog to drive
In 2010 I bought a new Skoda Octavia DSG, since that time I have had a slow speed rear end shunt and several near misses, caused by the necessity of bringing the car to a sudden stop before being allowed to select 'Drive'. Also at high speeds it is possible for an erratic passenger, or in my case the family dog, to easily disengage 'Drive' and cause sudden loss of power at a critical moment. All this is because Volkswagen AG have removed the hand operate gate between 'Drive' and 'Neutral' and replaced it with a footbrake operated interlocking solenoid. Is it possible to restore the original essential safety features and give full control back to the driver?
RV, Berkhamsted
It's the first time I have heard this complaint. I agree, it is annoying to have to press the brake pedal to release the selector so it can be moved from 'N' to 'D'. The reason is a problem Audi has with 'runaway automatics' in the USA. Lots of cars don't have this annoyance. Mazdas, Hondas to name two. But a car manufacturer cannot guard against a passenger knocking the gearlever out of Drive. And dogs should not be allowed to romp around loose inside a car anyway. That's extremely dangerous. (Rule 57 Highway Code.)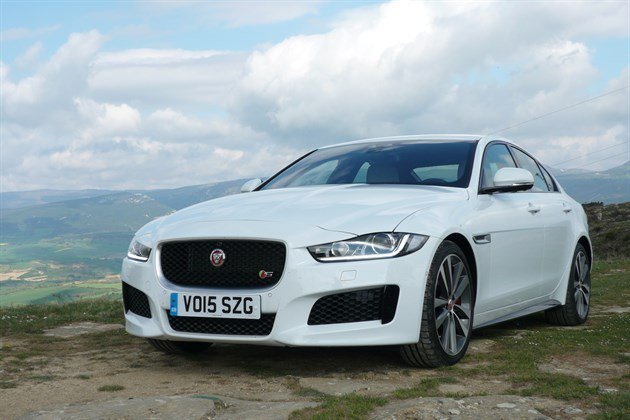 Comfort zone
I'm looking for primarily a really comfortable ride, along with 250+HP, 4/5 doors, and ideally 4-wheel drive, with a budget of up to £20k. Appreciate your thoughts / views.
RH, via email
Jaguar XE 2.0 with the original Ford 2.0 Ecoboost petrol engine. You can always change the wheels and tyres to 17-inch with 205/55 R17s to get a better ride, but it basically rides better than anything German that hasn't got Air Ride suspension. 4WD is not an option for £20k but all-weather tyres are.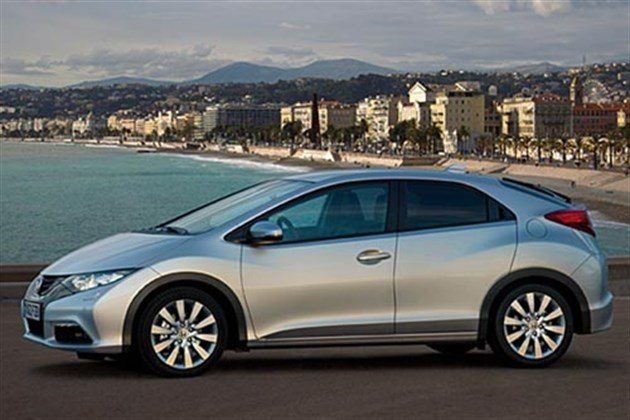 Let off the lease
My lease deal on my Skoda Octavia vRS is sadly coming to an end, and I'm faced with the prospect of buying my first used car for a while. I'm after something of at least supermini size, with less than 50,000 miles and preferably no more than 5 years old. I'd rather something that wasn't painfully slow, and economy is quite high up on my priorities too, as I average around 15,000 miles a year back and fore to work. I feel the interior quality of some Japanese cars you normally seem to favour may frustrate in comparison to my VAG Skoda, and a previous Volvo V50. What could you recommend at around £5,000?

AW, via email
I favour Japanese and Korean cars simply because they are more reliable than German cars. If in any doubt about that, check the good/bad sections for each model in http://www.honestjohn.co.uk/carbycar/ If you don't have to visit cities, you might get away with a diesel and the most economical for its size is a previous shape Honda Civic 1.6iDTEC: /used-prices/Honda/Civic/2013/?q=1.6+i-DTEC+Manual / Maybe a KIA cee'd or Hyundai i30 1.6CRDI, but none come up on our system. Avoid Ford, VAG, Citroen, Peugeot, Mazda, Volvo 1.6 diesels. Mitsubishi Colt and Smart FourFour 1.5 3-cylinder diesels weren't bad.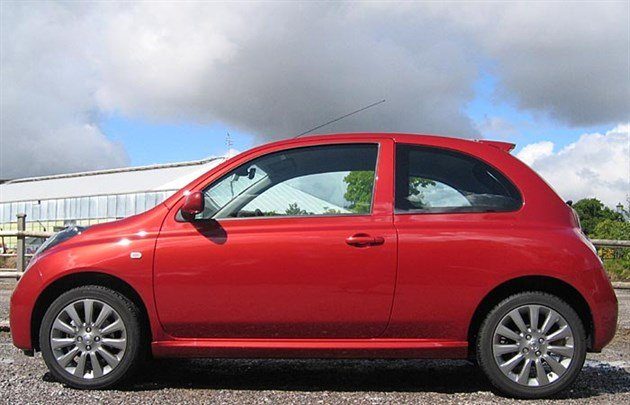 Automatic fearbox?
Regarding your recent advice on the Nissan Note auto, I have a 2010 Micra auto with 25,000miles. Is this a similar gearbox? It has been no trouble but what maintenance do you advise?
DS, via email
If it's the 2003 - 2010 Micra it has a reasonably reliable 4-speed torque converter auto: /carbycar/nissan/micra-k12-2003/history/ If it's the 2010 - 2016 Micra (/carbycar/nissan/micra-k13-2010/) it has the same potentially troublesome CVT as the 2013 - 2016 Note: /carbycar/nissan/note-2013/good/
Click Back to Honest John's Motoring Agonies 25-05-2019 Part 1 
Comments
Author

Honest John
Latest