Honest John's Motoring Agony Column 11-05-2019 Part 2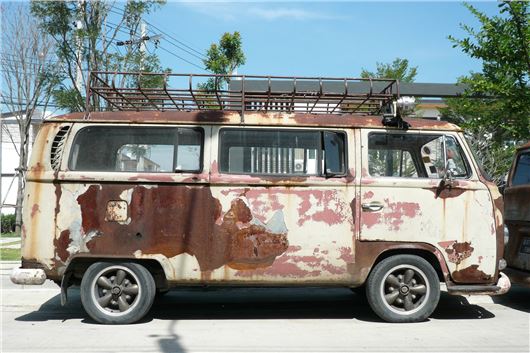 Published 10 May 2019
Click back to Honest John's Motoring Agonies 11-05-2019 Part 1
Crumbling campers
My worry is less-than-thorough corrosion treatment when vans are cut open for conversions to campers. I am told that VW does an in-house model but do you know if they subcontract it out and if so then to whom? Also, do you know of any other major car/van maker who does the job themselves? To date, camper vans have been good long term investments due to low depreciation, but I wonder with the diesel hysteria if that might now change.
AC, Stafford
VW does California versions of both the T6 Transporter and Crafter. They say, "the same factory build quality that's defined the California from the beginning", whatever that means (the original 1950s T2 camper was contracted out to Westphalia). PSA also does own brand campers on the LWB Space Tourer, etc. For a sales pitch oriented brochure on the T6 California, go to https://www.volkswagen-vans.co.uk/en/models/california.html The big problem with campers v/s vans is insulating them so people can sleep inside without creating masses of condensation, so the problem is the foam insulation between the outer skin and inner panels retaining moisture leading to rot. Of course, the other disadvantage with van-based campers has always been that they are built onto commercial van platforms and commercial vans are designed for a life of maybe 4 years and 200,000 miles, not 20 years as a camper, most of which is spent mouldering on someone's driveway. Where campers and motorhomes are 'coachbuilt', instead of built inside a van, there are a lot of problems of water ingress. You can get a new VW California with the EA888 2.0TSI petrol engine, the DQ500 7-speed wet clutch DSS and 4-Motion four wheel drive.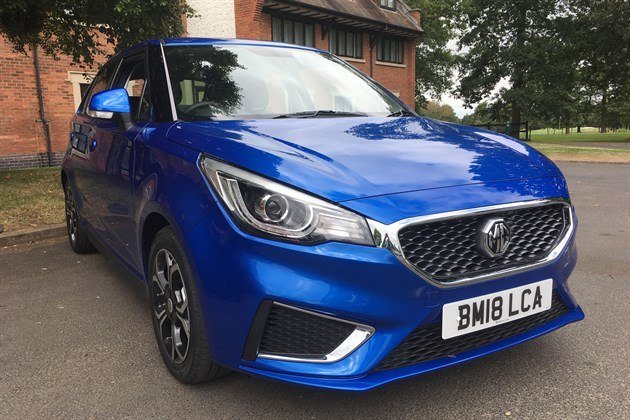 Shanghai surprise
Any thoughts on the MG3 and ZS. They are both well within my price range and I am attracted by their 5 and 7 year warranties. I am 76 so they should see my driving days out.

JH, Kettering 
Latest MG3 tested here. It's not quick, but handles in a sporty fashion: /road-tests/mg/mg3-2019-revamp-road-test/ MGZS tested here: /road-tests/mg/mg-zs-2017-road-test/ KIAs and SsangYongs also come with 7 year warranties; Hyundais and Toyotas with 5 year warranties.
None careful owners
Many thanks for responding to my query last year about my stuttering BMW 320d Touring. In light of your reply I took it the dealer who replaced the EGR valve, noticeably improving the performance. I have now been contacted by BMW for the big recall to replace the EGR cooler too. Can't complain, though: it has been a great car. Now I'm starting to look for my next car, I would like it to be a long-term proposition and therefore I'm trying to avoid PCP deals and probably considering a petrol engine. Do you think there are any issues with ex-demonstrators in general, as they are perhaps less likely to be looked after/kept at low revs etc. by the multiple short journeys?  
RG, Inverness
Basically, a modern engine needs loosening up in its early life. So a variety of different drivers and different drives is quite good for it. True starting up and engine, moving a car a few yards and switching it off again is bad for the engine, but that happens to every car during the course of its delivery and while it is at a dealership. Once you get the car, run it at varying speeds up to 3,000rpm for a diesel and up to 4,000 miles for a petrol for the first 1,000 miles, and for the next few thousand miles avoid running the engine at the same steady speed for hour after hour (for example 2,000rpm on the motorway). Change the oil at least every year or every 10,000 miles whichever comes first.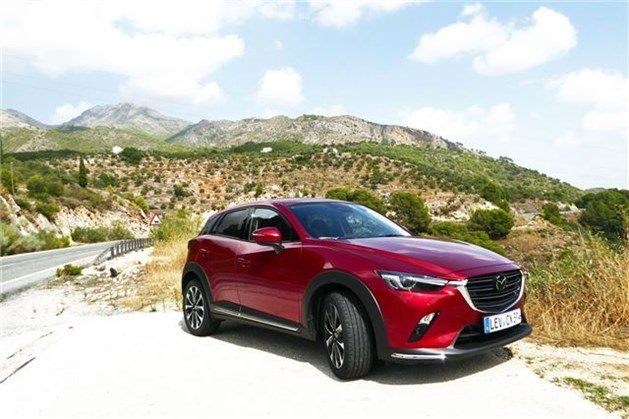 Yet man
I have a Skoda Yeti SE Outdoor, registered March 2016, with 36,000 miles. Skoda extras include skinny wheel, rear dog guard frame and ladder bars. The PCP ends in March 2019 (email arrived February). I was going to pay the lump sum and keep the car for another 12  months until I retire and then re-assess my options. I love the 'different' look, the flexibility of the car and driving it. But anti diesel rhetoric, higher diesel costs and falling sales are making me wonder if I should change it for a petrol engined car: a low mileage 2018 Yeti 1.2 turbo petrol DSG. I have also test-driven two others I like; a new Mazda CX-3 SE-L Nav automatic at only £19,000. It seems they want to get rid of them before the new Mazda 3 arrives. Also, a 2018 Volvo V40 T3 R Design automatic Nav plus (9,500 miles) at £17,000. I understand that a new V40 is due in 2019, hence the lower price. Both cars were enjoyable to drive and acceptable as alternatives to the Yeti. The Mazda is obviously smaller but that inconvenience can be accepted and I like its non-tub look. My question is, should I keep my Yeti for another 12 months and save the PCP payments I would normally spend to put towards a replacement in 2020. Or am I panicking about depreciation on my diesel Yeti and should sell this March? (PS - Following general advice in past Saturday Telegraph articles from Honest John,  I put a pair of all season tyres on the front of my Yeti ( 225 17R ) and it has definitely improve road grip.)
JF, via email
The Mazda CX-3 6-speed auto is the nicest car on your list: /road-tests/mazda/mazda-cx-3-2019-road-test/ But obviously not as practical as a Yeti. Lots of complaints about Yetis, especially 1.2TSI DSGs: /carbycar/skoda/yeti-2009/ Your March 2016 must be an EU6 so does not face the imminent ban from city centres, etc. The V40 very nice looking but nothing special. You'll need to learn to left foot brake. I NEVER EVER RECOMMENDED ANYONE TO PUT A PAIR OF ALL WEATHER OR COLD WEATHER TYRES ON TWO WHEELS ONLY. MUST BE ON ALL FOUR WHEELS.
Scratch it and see
My metallic painted Golf was damaged in a Morrisons car park by the trolley collector and they have agreed to repair it. The damage is a small dent in the wheel arch and slight damage to the paint and lacquer. I got a quote from Chips Away which allowed to fill the dent and repaint the whole rear quarter panel, done on my driveway and using an infra-red heat to harden the paint. I sent the quote to Morrisons and they asked me to get another quote for comparison. I got two more quotes from local body shops and was advised by one of them that a spray job done on the driveway would not be baked properly and would therefore fade. I sent these quotes to Morrisons expressing my concern about the paint job on the drive and they have replied authorising the Chips Away repair, dismissing my concerns as Chips Away are a reputable franchise. It is a lease car and will be scrutinised when it is returned. What do you think ?
NW, via email
Check with the leasing company what sort of repair would be acceptable. The supermarket has admitted liability, so has the choice of either repairing the damage to the satisfaction of the leasing company, or paying the leasing company the penalty for the damage. If the supermarket's insurers mess you around, threaten Small Claims.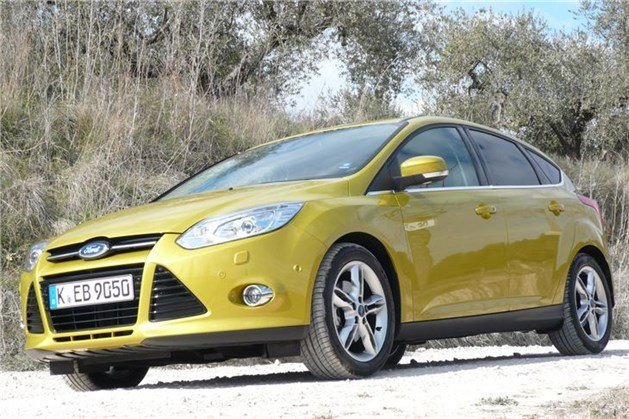 Non-friction 
I have owned a Ford Focus 1.0 Ecoboost 125 six-speed petrol from new since November 2013. It has been serviced by a Ford dealer since new. It has done 46,500 miles, of which one third or more have been on motorways/dual carriageways. Last week the clutch started to drag and it was impossible to engage gear if the engine was started with gears in neutral. A local clutch specialist diagnosed failure of the DMF, damage to the bearing and clutch. All three components were replaced. Prior to this failure, no issues had been experienced. Looking on the Internet it would seem that failures of the DMF/clutch issues are not uncommon. In October 2018, whilst in for service, a software upgrade was performed that purported to deal with a safety issue (clutch slip/failure?). Interestingly, I noticed that fuel consumption subsequently increased and the display encouraged to changing up gears even earlier. I have been driving for 50 years without an incident like this: the eco mode display gives me "full marks" for all three categories. I am not a heavy/jerky driver. I'd been very happy with car up until this point. I'd found that the published fuel consumption figures are somewhat optimistic. I'd also found that using higher octane fuel decreases fuel consumption and increases power on hills (and is more economical than normal unleaded for all driving conditions). I live in Sheffield - so there are hills - which may well account for fuel consumption issues.
SH, Sheffield
Many thanks. In fact, this issue has been going on for many years and I even appeared on BBC TV to expose the fact that if the clutch slave cylinder fails, it deposits clutch fluid over the friction plates. The whole, sad history is here: /carbycar/ford/focus-2011/good/ and here: /carbycar/ford/c-max-2010/good/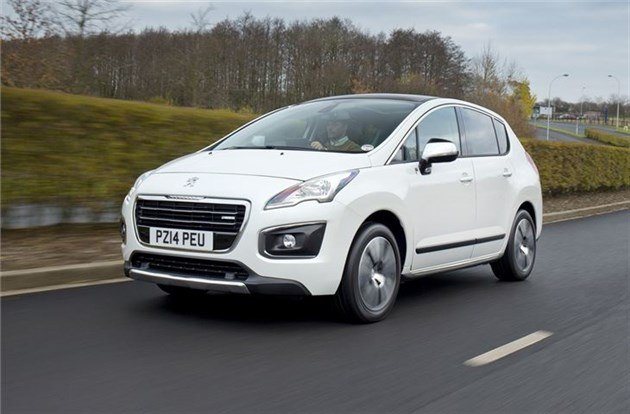 Injector clues, no?
Our 2015 Peugeot 3008 HDI had a faulty fuel injector replaced last August under warranty, following intermittent losses of power. The problem re-occurred recently and diagnosis pointed to another faulty fuel injector. The car has done 20,000 miles. The warranty expired in October 2018, but we are now arguing with Peugeot Customer Care that they should bear all or part of the cost (£800). Our worry is that all the injectors will become faulty, which seems unacceptable for a car with low mileage. Do you think we are wasting our time with Peugeot? 
CL, via email
Presuming it is the 8v 1.6 HDI, this has become very common, whether the engine is in a Peugeot, a Citroen, a Ford, a Volvo or a Mazda (all used the same 1.6 diesel engine). Normally a replacement injector is £500, not £800. Unless that's for two.
Car coverage
My wife and myself are looking to buy a new petrol automatic car. We have got a short list of the following: KIA Sportage, VW Tiguan, Skoda Karoq and Nissan Qashqai. We are looking to spend £28,000. We normally keep the car for 5/6 years. annual mileage 8,000.
PB, via email
Straight away: KIA: 7 year warranty; VW: 3 year warranty; Skoda: 3 year warranty; Nissan: 3 year warranty. I've worked it out that the extra 4 years warranty of the KIA are worth about £1,250 to £1,500. So, unless you really hate the KIA Sportage, go for that. Others: Hyundai Kona, Tucson: 5 year warranty; Toyota C-HR, RAV-4: 5 year warranty; SsangYong Tivoli: 7 year warranty; MG ZX: 7 year warranty. If you check the entries in http://www.honestjohn.co.uk/carbycar . good/bad sections you will see that the cars with the longest warranties are generally the least trouble.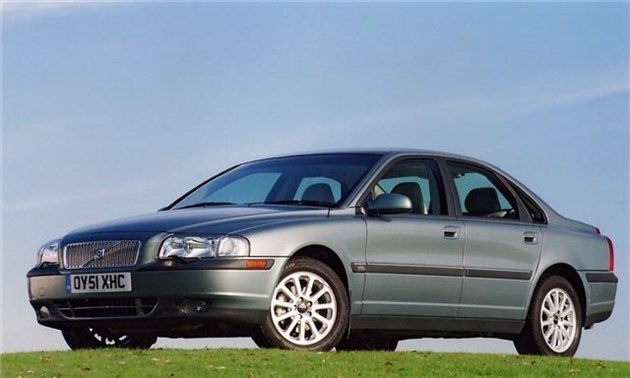 Staggering
My 2000 Volvo S60 saloon at 86,000 miles has developed a throttle hesitation when being driven at all times, engine hot or cold. When out of gear the engine revs freely. The hesitation is brief when applying throttle, but is worrying as it gives the feeling the engine is stalling and feels is not safe to drive. Once the engine picks up, it accelerates normally. This hesitation happens at all speed levels when applying throttle. Have you any advice as what may be the cause please?   
DA, via email
These are just guesses, but could be timing. When did you last have the timing belt, tensioner, waterpump and aux belt replaced? Could be coil packs. Could be the throttle pedal potentiometer. If it's automatic, could be the transmission. Could be a dirty injector. Could be dirt in the fuel (especially if the car is left unused for weeks at a time). Could be the fuel you are using. A cheap 'fix' (less than £15) that might work would be to try a 'fuel system cleaning' fuel additive.
Estatus quo?
My XF 3.0 diesel is due for a change, it's been a great car but I fancy an AWD estate; either the XF or V90 both look good. However, I can't find any nearly new petrol versions of either for sale. My annual mileage is about 12k. Should I simply stick with a diesel? Both types have 2.0 AWD versions with good specs and the leap in price to petrol seems very high. Or is there an alternative I should consider?
NS, Middlesex
I wasn't particularly impressed by the XF 2.0 Ingenium diesel 4WD: /road-tests/jaguar/jaguar-xf-20d-180-awd-2016-road-test/ Conversely, we didn't like the V60 petrol model and preferred the diesel: /road-tests/volvo/volvo-v60-d4-2018-road-test/ If I was you I'd be looking at a Honda CR-V hybrid 4WD: /road-tests/honda/honda-cr-v-hybrid-2019-road-test/ Or a Volvo XC40 T5 (but you'll have to join a long queue): /road-tests/volvo/volvo-xc40-t5-2018-road-test/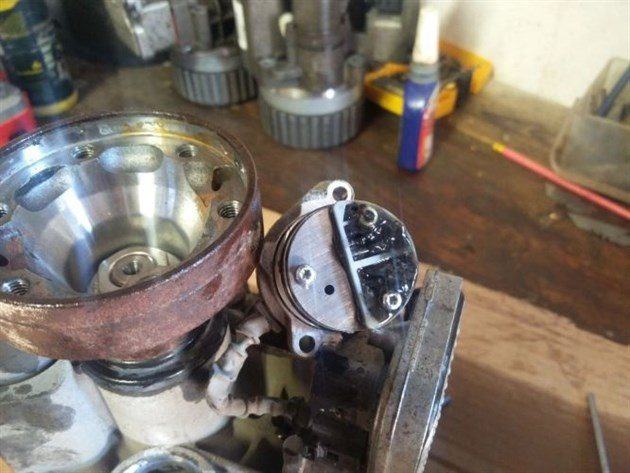 Hald the front page
My wife has owned a 2013 Freelander 2 SD4 GS from new. Recently the dash displayed: "gearbox fault, traction reduced". We had the car checked and serviced in our local garage but they could find no fault with the drive. Looking on-line at this fault, a considerable number of other people are experiencing the same. One contributor recommended unplugging the sensor from the Haldex and re-attaching it, which I did and it cleared the fault. However, it seems to return after a short while. Whilst not sure, I feel fairly certain that the fault is electrical and is tied to the Haldex. Are there any ways of effecting a more permanent fix as my wife feels a bit uneasy driving a vehicle when it displays a fault?. It is also surprising that Land Rover has not resolved the issue, or at least advised on it?
IP, Eye
A lot of people don't realise that the Haldex clutch is a service item and requires fresh fluid and filter every 3 years, or 36,000 miles. That might fix it. See: /carbycar/land-rover/freelander-2-2006/good/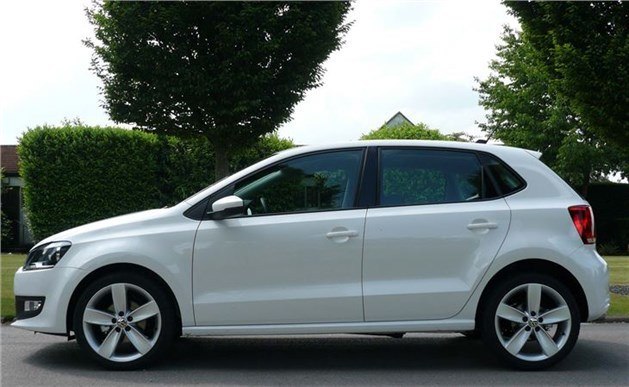 Pole fault
My wife's VW Polo 1.2TSI was first registered in September 2014. It has done only 21k miles. Last Friday it broke down and initial reports from our garage finds a very serious problem related to broken cam shaft timing gear. The full extent of the damage is not yet known, but is likely to be very serious and very costly. I phoned VW Customer Care and they were less than helpful or interested. The car has been regularly serviced; not by a VW garage, but using genuine VW oil and parts. It has, until now, been a great car in great condition. Any advice, please?
AF, via email
This EA211 engine was originally timing chain but, due to the variable quality of the chains, VAG switched them over to belt. Yours may have been chain; may have been belt, but the engine should not have failed so young and at such a low mileage. Push harder at VW Customer Care .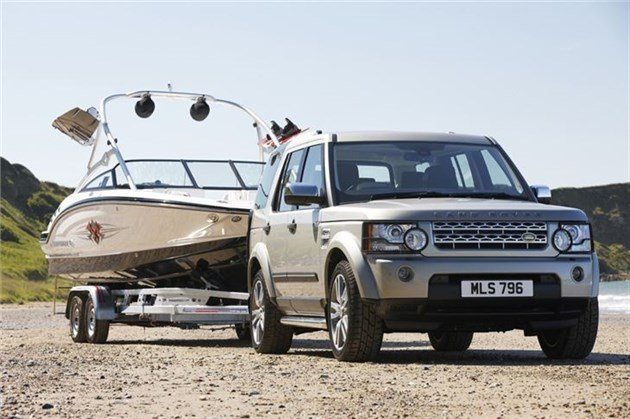 Fuming reaction
I live in the City of London, within the Congestion Zone; I have a 2010 Discovery 4 that has done 67,000 miles, and I am very pleased with. My problem is that it falls foul of the ULEZ from 8th April, although I have 12 months dispensation as a Resident. I would like to replace it with a newer EU6 model, post 15th December 2015, which I believe conforms with the ULEZ, but I am concerned at having a Diesel that only does 6-7,000 miles a year, and a few very short trips of 10-15 minutes. I use it on rough, sometimes very rough, tracks and in fields for shooting and fishing in the North of Scotland and Kent. Another alternative is perhaps a Volvo X60 4WD Plug in Hybrid, second hand, as my budget is £30-35,000.
PK, London
Possibly good to get out of the Discovery 4 anyway. There has been a batch of bad engines: /carbycar/land-rover/discovery-4-2009/good/ Really, you should probably be looking at a Lexus RX450h: /road-tests/lexus/lexus-rx450h-and-rx200t-2016-road-test/ Not as robust or as capable off road as a Discovery 4, but does have four wheel drive and is a much cleaner and slightly more economical vehicle with no ULEZ worries.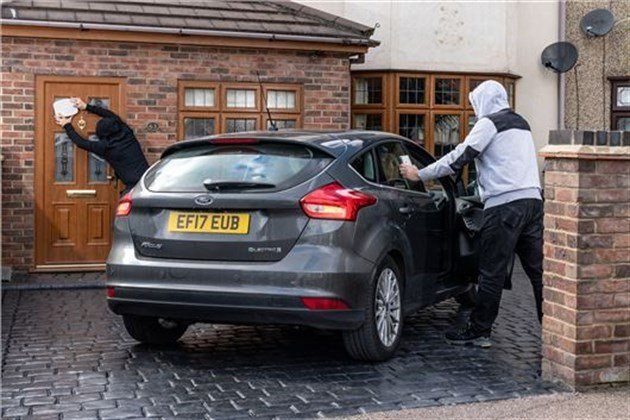 Easy pickings
I have now had two BMWs stolen, both keyless within 13 months. The second set of keys were in a metal box, as advised by the BMW dealership. They even offered to buy the box for me. Obviously this has now cost me a substantial amount. Especially as I have found out that Insurance will only pay back the finance value of the car if it was leased rather than market value. I don't have tens of thousands of pounds in cash floating about for a car, so have to finance it. I would like to see if any legal action can be taken against BMW for not notifying their customers or taking some sort of responsibility.
KM, via email
This is curious. 'Relay theft' by boosting the signal from the proximity key to the car is quite common. But keeping the key in a closed metal box should have prevented this and I don't understand why it didn't. Maybe the metal box was not adequate. Maybe it was too close to the external walls of the house. Maybe a different method entirely was employed to steal the car. More here: /news/owning-1/2019-04/ford-fights-keyless-car-thefts-with-new-security-tech/
Taken for a ride
My wife purchased a 2014 plate Range Rover Evoque Dynamic from a dealer in Kings Lynn on 4th November 2018. Purchase price £21,999, plus £665  2-Year Vehicle Warranty with Auto Protect. MoT pass 27/09/18. 66,636 miles. Previous service by Guy Salmon Land Rover Portsmouth at 64,586 miles on 23/03/18. The following week, after purchasing and collecting car from Kings Lynn and driving home to Scotland, my wife raised two issues with the dealer: The parking sensors did not work, and the car did not ride well, with the rear making loud thudding noises when driving over the smallest minor bumps in the road. The dealer referred my wife to Pentland Land Rover in Cupar, Fife, our nearest Land Rover dealership. Pentland informed my wife that they had fixed the parking sensors and two of their technicians had checked the ride and it was normal for the Dynamic model. My wife was disappointed with this assessment and thought it very odd for such a well renowned make of car. My wife continued to drive the car. The parking sensors had not been fixed and the ride continued to be horrendous, with all her passengers saying so and myself, who drives the car infrequently, saying the ride was shocking. My wife followed up with the supplier to ask for help on how to get the issue fixed and received no support, only referring to the warranty my wife took out. My wife was able to take the car to an independent local garage that we use for our other cars to get an independent assessment. She was advised that the nearside rear damper had failed totally and the offside rear damper was in poor repair. Both dampers need to be replaced. With Pentland stating there is nothing wrong with the car and the supplier doing nothing except tell my wife to check what the warranty covers, what is her legal position, having notified the supplier of the fault within a few days of purchasing the car and it is clear that the car needs two dampers replaced at a cost of £420 each plus labour? Today the car is back at the local garage as the warranty company Auto Protect says it needs photographic evidence of the dampers  before it will make any decision. Whether or not Auto Protect covers the cost should the supplier not be responsible for replacing the dampers and for fixing the parking sensors?
AW, via email
The faults pre-existed the purchase of the car. The supplying dealer is 100% liable for the rectification work. If the supplying dealer refuses to pay, have the work done then use Small Claims to sue for the cost. See: /faq/consumer-rights/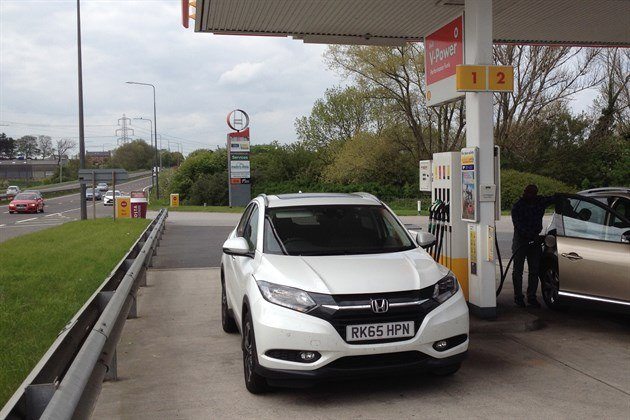 Shot treatment?
You frequently recommend Shell V-Power petrol. However, it costs 10p per litre more than unleaded, at my local Shell garage. This means an additional £3 per fill up. I have a Nissan Note 2014 and I regularly fill up with Shell unleaded and have, for some time, put a shot of Redex in the tank. This costs me £1 for each fill. (I get the Redex discounted at my local Supermarket.) I'm getting 50+ MPG  doing mainly town driving with the occasional 30 mile round trip on country roads. Would there be any advantage in switching to V-Power petrol?
RH, Shoreham by Sea
Yes, partly because V-Power is 99RON, giving more torque at low revs and the potential for slightly better economy, as well as more power at high revs, better lubricity, good detergent, longer problem-free engine life. AAA tests here (remember MON octane ratings are equivalent to RON ratings around 4 points higher) https://www.cnet.com/roadshow/news/aaa-top-tier-fuel-study/#ftag=CAD0610abe0f
Bad apple
A year ago some friends of ours purchased an approved used KIA from a franchised KIA dealership. The vehicle was about 3 years old and sold with the balance of warranty plus it was low mileage. 12 months have elapsed with no problems and the car goes in for its 12 month service, note here that it has done very few miles in the year as husband has a work van and wife does not drive. Big surprise when the KIA dealership states brakes all round need replacing. Our friends are not happy. The husband decides to look through the car's service book and finds a receipt addressed to the previous owner, dated a few weeks before they purchased the car. On said service sheet the dealer had stated "brake discs and pads require replacement". This was shown to the dealer whose service manager demanded they handover the service sheet as it had a customer's address on it. They refused and stated they would not be paying for the brakes as the dealer knew they needed changing when he sold the car to them. My question is, if the dealer refuses to change the brakes free of charge, where do our friends stand legally? I wish it were not so but it is just another example of how some motor dealers operate. 

SE, via email
This is because the car has been sitting around and the brake discs have been rusting. The surface rust has not been cleaned off by normal braking and has eaten into the brake discs. Can happen with virtually every car. However, you have the written evidence that the car was sold to you with the brake discs in a suspect condition so you can tell the supplying dealer to replace them or you will sue him in Small Claims under Clegg v Olle Andersson (trading as Nordic Marine), House of Lords, 2003. Don't worry. As soon as you confront him with your rights you will win. See: /faq/consumer-rights/ Via the dealer principal I'd also demand a written apology from this crooked service manager for his crude attempt to use GDPR to destroy the evidence.
Click back to Honest John's Motoring Agonies 11-05-2019 Part 1
Comments
Author

Honest John
Latest