Honest John's Motoring Agony Column 20-04-2019 Part 2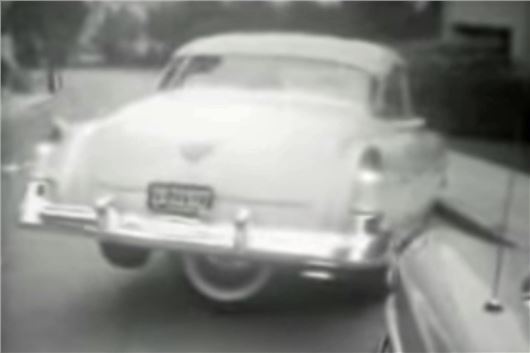 Published 17 April 2019
Click back to Honest John's Motoring Agonies 20-04-2019 Part 1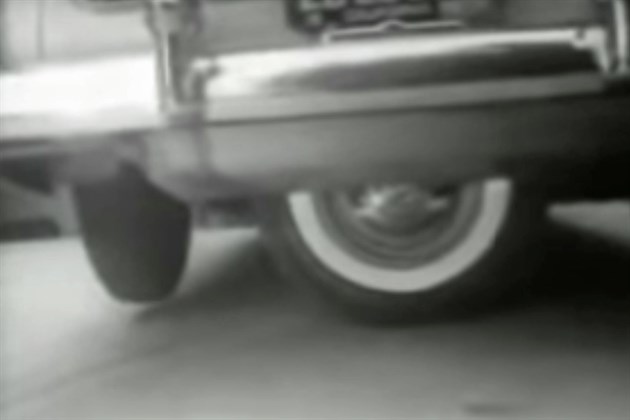 Wheeling them in
does anyone do these parking conversions any more? Looks brilliant  https://www.youtube.com/watch?v=296E57CxNw4
RO, via email
That's hilarious, and brilliant. But many manufacturers are now ditching spare wheels altogether. I suppose it could be replaced with a retractable bogey with an electric motor.
Smokeless zone
For years I noted your warnings about the use of diesel-engined cars for low annual mileages. Some time ago, having happily driven a 3-litre petrol Jaguar for some years, I hankered after a Jaguar XF. However, heeding your advice, since petrol models were too thirsty to be practical, I did not pursue the matter. Then I spoke to an acquaintance who had run a 3-litre diesel XF for some time, with a trouble-free annual mileage of less than 2,000. I decided to take a chance, and bought an immaculate 2011 plate 3-litre diesel XF. I have now owned the car for a totally trouble-free five years, covering an average annual mileage of some 6,000. The car is an absolute delight to drive, and has never missed a beat. Am I missing something, or have I just been lucky?
WT, Wigan
Lucky. But I guess your journeys are more than just a few miles. My landlord has to take his 2012 XF 3.0D for a long drive down the A3 every couple of weeks to regenerate the DPF.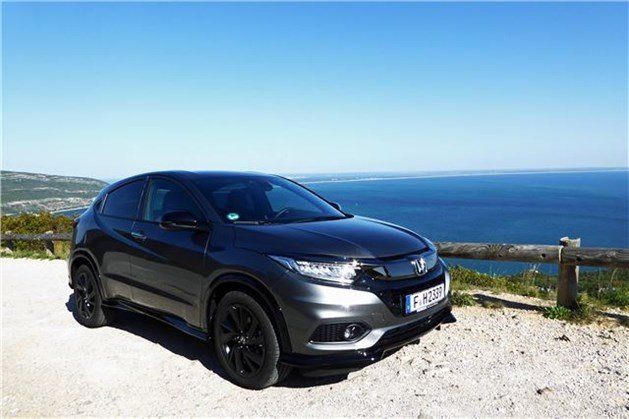 Cleaning up
I have from new in 2014 a Qashqai 1.6 Tekna CVT. 18,600 miles. Very satisfied except for lousy radio and CD sound and no spare wheel. Being diesel, I feel I should look for a change to petrol or, better still, a hybrid/EV auto. I would consider another Qashqai but do not like the dark interior of the new one. What do you think of the KIA Niro? Or would a Peugeot 2008/3008 SUV or others be a better bet?
MG, via email
KIA Niro good: /road-tests/kia/kia-niro-2016-road-test/ Toyota C-HR Hybrid good: /road-tests/toyota/toyota-c-hr-2016-road-test/ New Renault Kadjar 1,332cc with EDC: /road-tests/renault/renault-kadjar-ii-2019-range-road-tes/ New Honda HR-V Sport 1.5 iVTEC Turbo 182: /road-tests/honda/honda-hr-v-sport-2019-road-test/ 2008 very good. 3008 even better, but currently a shortage of 1.2 Puretech 130s.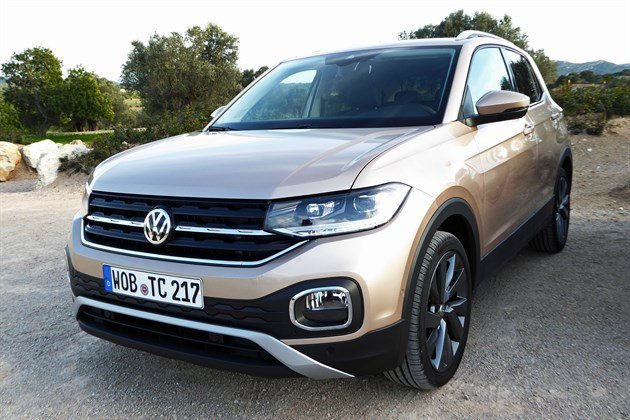 Market Raisin' 
For years now my wife has driven an SUV. She likes the high driving position and view of the road. This car has been used for family transport, school run, visiting relations etc, but as family has grown up and moved to their own place, she has downsized with each car change. From Q5 to Evoque to currently Q2. Unfortunately, the Q2 has quite firm suspension (I have checked for the transporter spring blocks mentioned in your column) which our ageing bones don't appreciate. Could you suggest a more comfortable small SUV with softer suspension. It must have an automatic gearbox and she normally chooses the most powerful engine and four-wheel drive, not because she always uses them but because she likes the reassurance that she could if needed. This would be a new car with a budget of £30k-£40k.
SN, via email
Check out the new Honda CR-V hybrid: /road-tests/honda/honda-cr-v-hybrid-2019-road-test/ Smaller, new Honda HR-V Sport 1.5 petrol turbo (but not 4WD): /road-tests/honda/honda-hr-v-sport-2019-road-test/ Smallest, new VW T-Cross (not 4WD): /road-tests/volkswagen/volkswagen-t-cross-2019-road-test/ All weather tyres are better than 4WD in snow anyway.
Satisfaction guaranteed
I don't usually write to newspapers, but this makes me angry, and I think people should know about it. I have a BMW X1. Every time it goes into the BMW dealer for attention I get an email asking me to rate my satisfaction. I find these annoying, but that isn't my point. All the questions ask for a satisfaction rating on a 5-point scale. If I put in 3 or less it asks me to up-rate it to 4 or 5. If I don't do that it rejects the whole thing. This ensures that they only receive favourable responses and excludes those they don't want. I assume that this enables BMW to make false statements about customer satisfaction. I find this dishonest. My next car will not be a BMW.
IM, via email
That would be unbelievable if it wasn't so sadly true.
Cover story
My wife has a 16-year old Audi TT roadster which we purchased new and it is her pride and joy. Since September we have had to keep it outside as our son has commandeered our garage. Unfortunately, the inside of the car is suffering badly with condensation, the windows all steam up and the hood drips water, it is so bad that we have to wipe it all down before we use it, ringing out several dusters. We have now found that the carpets are soaking in the footwells and boot. As a matter of urgency, can you please give us some advice on how to stop this? We believe we should be getting the garage back at the end of April but we could have webbed feet by them.
MB, via email
A car cover won't work because it will simply contain the condensation and make it worse. Find someone who will rent you a garage or space in a barn or farm outbuilding, preferably one in which animals are kept (obviously away from the car) because their body heat helps to keep things warmer and drier.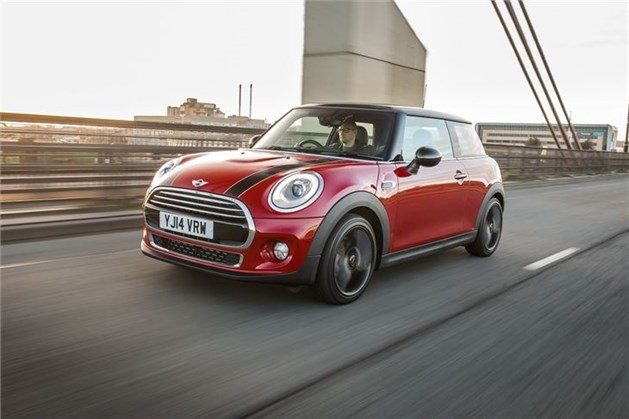 Dripping yarn 
I have just had my four-and-a-half-year-old 10,000-mile 2014 F45 MINI Cooper S repaired from a major electrical fault. It started last October with the washer fluid reporting low. I checked, it was fine but topped it up a little anyway. As the car was due a service, I mentioned it at the time, fully expecting the BMW dealership to investigate thoroughly. I witnessed the service manager writing the fault on the service job sheet. On collecting the car, the fault still existed. No work had been done. The dealership had completely ignored the note on the job sheet. I duly booked the car in for the washer fluid fault to be checked. Whilst waiting for that booking, I noticed the right turn signal click faster, the tell-tale sign of a duff bulb. I added it to the list for the dealership to check. The Friday before the Monday booking, the car threw up a major alarm, saying the pedestrian collision warning system was at fault. I immediately called the dealer, and was assured it was OK to continue driving the car, and that they would add this to the work for the following week. The car was with them for a couple of days. Diagnostics alone cost me almost £400. The fault turned out to be a swollen wiring loom, caused by washer fluid leaking into the loom. The fix was a complete loom replacement costing over £2,400. On a car under five years old with under 10,000 miles. Between BMW/MINI UK, the dealership, and myself, we negotiated a deal where I did get a substantial discount on the repair. As the repair required a lot of workshop time, there was a three week wait for this to be done. During this time I was left with a car which had a faulty side-repeater, no washer fluid, and engine bay trim parts left discarded in the back of the car. Luckily, I only needed to make very local journeys, but I really do not think I should have been left with a vehicle in that poor state of electrical health. Being unable to wash the windscreen in winter. Ridiculous. The car has now been repaired and I have settled my part of the costs. It does seem strange though. BMW/MINI UK were obviously aware of the fault as they quite quickly offered to cover most of the costs. I'm left wondering why this wasn't an official recall, and how many other MKIII MINIs are being driven around with an expensive time-bomb waiting to throw random electrical errors at the poor, unsuspecting driver.
RL, via email
That's now recorded here: /carbycar/mini/cooper-s-jcw-f56-2015/good/ I also recorded it against the F45 Cooper and the 5-door since it is something that could affect all of them. That's the best thing to do. If more complaints come in and are recorded, the recorded complaints might prompt a recall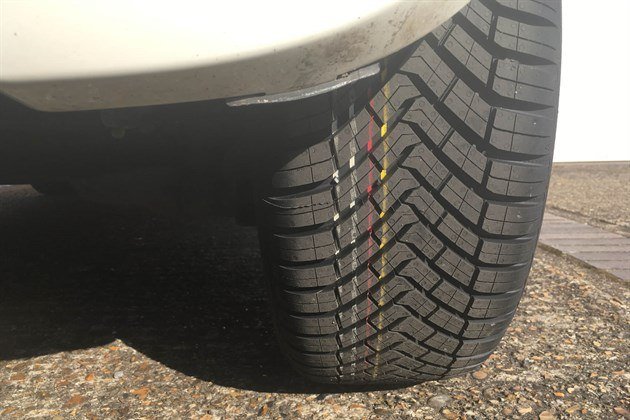 Size counts
After great success with Michelin Cross Climates on our Subaru Forester, we found them sadly unavailable for the odd 195/50 R16 size required for our Renault Clio. With no good all-weather alternative being available in this size in the UK, I managed to get from Europe four Kleber Quadraxer 2s at a reasonable price, made by Michelin with a vee pattern tread very similar to the CCs. A local tyre depot fitted them for £15 per tyre. At the end I asked if they'd come across the Klebers, "we don't get much call for winter tyres," I was told. Pretty shocking when they'd just fitted four all weather tyres, each marked as 'all weather'. They reckon they don't sell many CCs, not surprised with that level of knowledge. Thank goodness I didn't need their "advice", shan't be going there again.
SR, via email
Yes, some individual sizes are not available and the answer is usually to go down a wheel size. I'm testing a set of Continental AllSeason Contacts at the moment and so far they have transformed my FIAT 500. Make sure your tyre fitters put the directional Klebers on the right way round.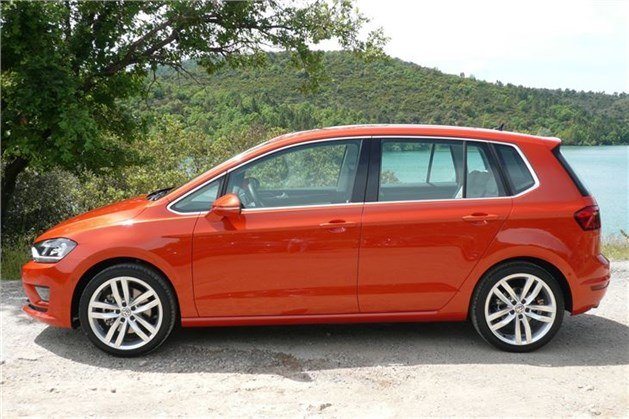 Doors-all fin 
Last March I bought a new VW Golf SV 1.5 DSG. In January of this year the car was involved in a collision which resulted in the driver's door being damaged beyond repair. On 10th January the bodyshop handling the repairs ordered a new door and was given us an initial lead time of ten days. This changed to Jan 31st then, on Jan 30th, when the bodyshop people contacted them they could no longer offer a delivery time. On hearing this I called Anthony Motors, of Aberystwyth, who are VW dealers and had a chat with Adam in parts. He accessed the system to discover that in the whole of VW's system there was not one single driver's door to be had. I find this state of affairs almost literally incredible; a company the size of VW cannot supply a standard body part for a model that is current, and relatively new? All I am asking you is, how can this be so?
NH, Lampeter
They might be ordering it wrongly. In the UK it's called the 'Golf SV'. Everywhere else it's the 'Golf Sportsvan'. Also the RHS door might be different for LHD cars because the mirror will be smaller and the inner structure may also differ because it will not contain the locking ECU and switches for all of the windows.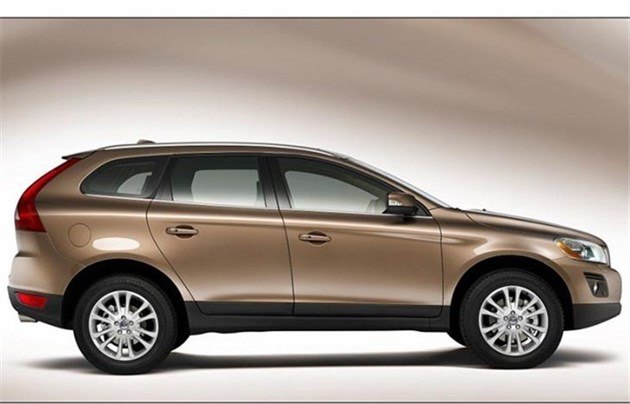 Sootable case for treatment
My Volvo XC60 D4 manual will be 3 years old in March. On Tuesday it went to Volvo for service and for the fuel hose recall to be carried out, mileage 70,000. On Friday, 150 miles later, the engine fault light has come on. I'm awaiting a dealer call back but Internet forums suggest EGR. Can it be coincidence just after this work? And if it is the EGR can I expect Volvo to pay for it?
MD, Stafford 
Depends what fuel you have been using. If you have been using Super Diesel, that the engine is optimised for and calibrated for, then Volvo might be sympathetic. If you have been using ordinary diesel then the problem arose from using inferior fuel in an engine with extremely sophisticated injectors. The dealer should have known and warned you.
Out in all weathers
I took your advice to fit Michelin Cross Climates to my wife's SEAT Exeo ST with great results. This car was useless in the rain and snow, before fitting the MCCs. Yet I took it out in 3 inches of snow with no problems at all. My question is, can I fit MCCs to my Freelander 2 (2014 with 235/55/19 v) as they are not on Land Rover's "recommended" list? If not, which all season tyre would you recommend?
MJ, via email
Yes, you can get Michelin Cross Climate SUVs that size: 235/55 R19 105W XL. You'll immediately notice an improvement in ride comfort and steering as well as the cold weather benefits. Manufacturer "recommended" lists are usually due to deals with tyre manufacturers.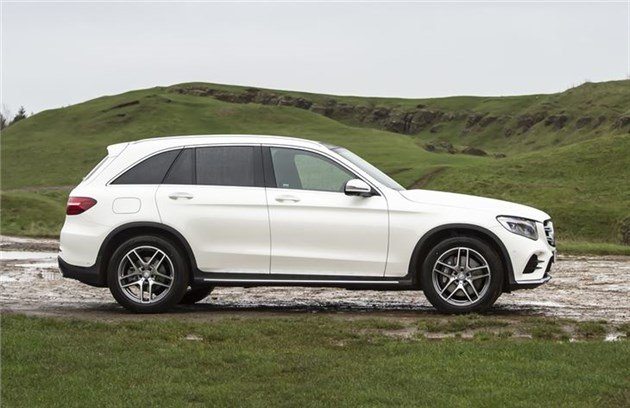 Less is more
I currently drive a 2012 Mercedes GL350. It has done 70k miles and runs really well. I bought it initially because, living up a hill in the country, I need a 4x4 and also, with 7 seats, I can accommodate most of the grandchildren at once. But it is a monster and the grandchildren can now get around themselves quite a bit, so the need for 7 seats has gone. I am thinking of buying a Mercedes GLC and have heard good things about the AMG43 version. I like the fact it is petrol and has loads of power as well as being significantly smaller than my GL. The alternative would be a GLC 350. I do a mix of shortish and very long journeys: I have recently driven down to Spain and often drive 400 miles+ to visit Scotland etc. Have you heard any reports on either car, good or bad?
GT, via email
/carbycar/mercedes-benz/glc-class-2015/ And: /carbycar/mercedes-benz/glc-coupe-2016/ There was a problem with front wheel tyre scrub in RHD cars but that now seems to have been solved.
Seeing is believing
Bit of a Poser here, HJ (Probably not for you but certainly for me). My eyesight has been on the slide, with Daytime Driving quite OK but Night-time not really up to scratch. unless in well-lit Areas. Otherwise more dazzling from oncoming traffic than should be the case, with its associated problems. A very recent Eye Test (3 days ago) confirmed my concerns, with one definite Cataract + one in the making. The Optician informed me that my present sight isn't up to the standard required for driving and is writing to hospital to get Cataract Treatment (which may take ages on NHS: I'll most likely go Private to speed things up). Am I still legally entitled to drive? I Imagine that the information about my condition has now joined the system and could create all sorts of problems were I to be involved in an accident - which I've avoided so far in 1,250,000 miles of driving, but that was 'then', not 'now'. Once I get my eyes fixed, what then? As it is, I won't be driving and any advice on this matter would be most welcome.
SG, via email
The optician will either inform the DVLA directly or it will go via your GP. Same happened to my father who, of course, continued driving in the hope that no one would know. Finally giving up driving led to his terminal demise. So I'd get the treatment, the re-tests and the resultant DVLA clearance ASAP.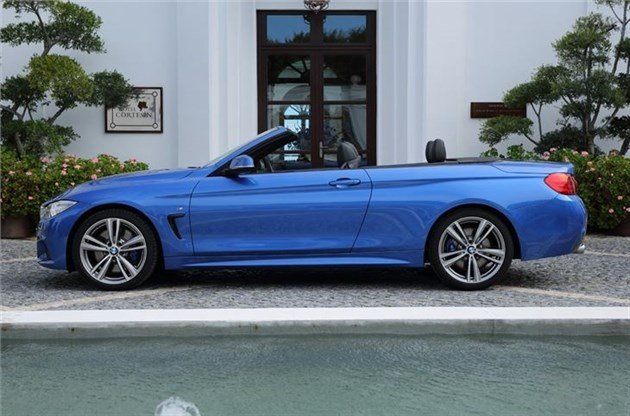 Bum steer
I've owned a BMW440i convertible since July 2018. Bought second hand from dealer in North Tyneside. It has been a disaster right from pick-up day. There has been an ongoing issue with the steering and what I think is a loud rumbling noise from the front nearside of the car. The steering is vague and the noise is much worse on turning to the right. Driving on the motorway is really odd, the car tends to wander. BMW Stratstone have had 2 goes to fix this, in July then in November (a loose steering joint was identified). To add insult to injury, the roof rattles really loudly. It is going in again for 2 days for further investigation. This is the 5th BMW I've owned, I have never experienced this level of problem before. Any suggestions? What are my rights here? Can I return the car, even at this late stage.
NL, Ponteland
Yes. You can use the fact that the car was delivered with a fundamental fault in which case Clegg v Olle Andersson (trading as Nordic Marine) House of Lords, 2003 applies. See: /faq/consumer-rights/
No go area
My daughter bought a new 7-seater Skoda Kodiaq 6 weeks ago.   On two occasions recently soon after setting out and stopped at a busy junction the car would not move when the accelerator was pressed.   She says it stayed like this for 15-30 seconds which seemed like an age with cars behind hooting. On contacting the salesman he said he had heard of others reporting this issue with the  1.5 TSI engine.  The dealer is a considerable distance away and my daughter (time short) is reluctant to go for what she thinks is one of those faults that doesn't occur when at the garage. I suggested running the engine for  a while before leaving but with a car parked on the street and school runs to deal with that is not always practical.  Besides it should not be necessary in a new car? I am hoping you can advise that there is a remedy and so get my daughter to the garage before the fault results in an accident.
JR, via email
There is an acknowledged issue with the Miller Cycle VAG 1.5TSI Evo engine: /news/owning-1/2019-01/volkswagen-acknowledges-problem-with-15-tsi-evo-engine/ Skoda started fitting this to the Kodiaq in place of the old 1.4TSI 150 last year. The 1.4TSI DGS had the old high torque DQ250 6-speed wet clutch DSG rather than the troublesome lightweight DQ200 7-speed dry clutch DSG, but the 1.5TSI may have the DQ381 7-speed wet clutch DSG. There's another issue with VAG autos because of the stupid way the brake light switch interferes with being able to drive away, and a sticking brake light switch, rather than the 1.5TSI might be the reason for the problem.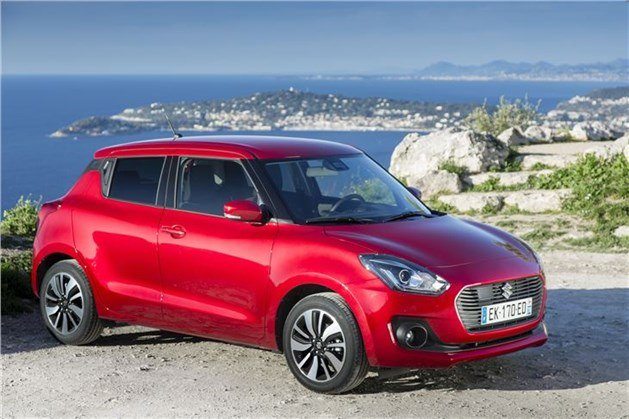 3 for 2
My wife currently drives a ten-year-old Yaris. We are now ready for her to move to an automatic, which cannot be physically wider than the Yaris because it will be housed overnight in our garage. The Yaris just fits with one wing-mirror closed.  I am hoping to buy new at a good discount. Can you please advise on something of this size that has the best automatic gear-box. I doubt if it will be as good as the gear-box of my five-year-old Lexus CT200h, but I would love to be wrong.
DB, Southampton
KIA Picanto 1.2 4-speed torque converter auto; Hyundai i10 1.2 4-speed torque converter auto; Suzuki Swift 1.0T Boosterjet 6-speed torque converter auto. But, of course, before starting to drive an automatic in crowded conditions (unless the car has city braking)  she must learn to left-foot brake otherwise it could end up in disaster.
Winter winner 
For some time you've been a strong advocate of Cross Climate tyres and back in the day I used to sell Michelin car and giant tyres, so a couple of weeks ago I decided to have a set of 225/50 R17V (98) tyres fitted. Last winter the South West was crippled with snow (100 cars trapped on the A30) and Newquay was gridlocked. My car performed amazingly on the slopes of Newquay without a trace of wheelspin while other vehicles were having to be pushed. Quite incredible traction. My car is an Audi A4 Avant 2.0 TFSI SE  Multitronic.
MH, Newquay
Brilliant. The endorsements are simply flowing in today.
Click back to Honest John's Motoring Agonies 20-04-2019 Part 1
Comments
Author

Honest John
Latest