Honest John's Motoring Agony Column 09-03-2019 Part 2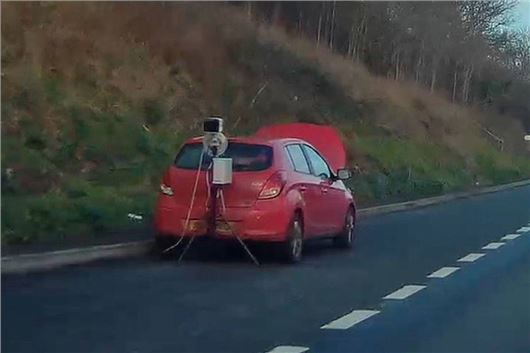 Published 08 March 2019
Click back Honest John's Motoring Agonies 09-03-2019 Part 1
Concealed weapon
I was driving up the A40 from Monmouth to Ross on Wye the other day when I saw the red car in the picture parked in a layby with what appeared to be some sort of camera on a tripod behind it. Any idea what it was?
MT, via email
Speed camera. But cunning to open the bonnet. Maybe it's to make drivers coming from the opposite direction think the Corsa is broken down and also to use the bonnet to conceal the camera from them.
Lubricous situation
I can totally agree with the need for Lube Stations that can carry out oil and filter change at reasonable prices. I have a Smart that requires around 3.3 litres of good quality oil. The filter and oil cost around £40-£50. I asked my local Smart/Mercedes dealer for a price so it will show in the service book. They call this an 'A Service' and want £140. I know their labour costs are important but no major skills are required. It's just too high. I have spare 5-litre container of Mobil 1 so will do it myself including new drain plug and washer.

JC, Droitwich Spa 
Yes, it's a ridiculous, rip-off situation that needs to be addressed. If manufacturers were compelled to accept independent lube jobs (with the correct oil and filter) as conforming to the terms of the warranty then far more people would get their oil changed regularly, engines would last longer and there would be fewer breakdowns. Unfortunately, that's exactly what manufacturers don't want. EC commissioners tried to fix this but have not been wholly successful.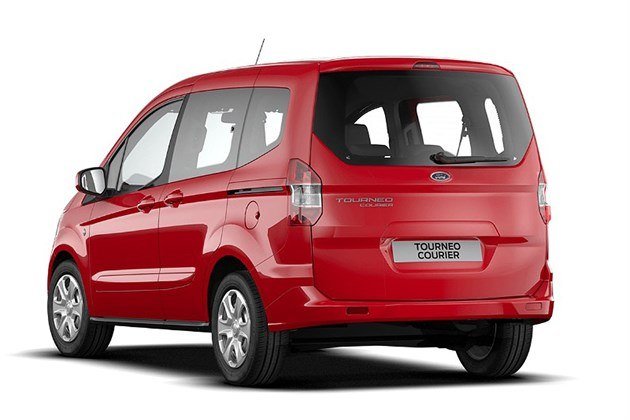 20's plenty
My 20-year old son will need a car this summer to get to work. 
When he was 18, and had only passed his test a few months before, he gave a friend a driving lesson, got caught and his insurance was cancelled. After this we decided he was not responsible enough to be driving and sold his car. We now need to help him finance a new vehicle. What car should we go for bearing in mind we would like to keep insurance costs low (he is paying for this) and have the added difficulty that he is 6 foot 5 and doesn't fit in most small cars?
PG, Guildford 
Ford Tourneo Courier 1.0T Ecoboost 100 Zetec: £14,815. Plenty of headroom.
Driven to diss traction
I have a 4-year old Skoda Yeti 2.0 litre diesel 4x4. I want to replace it next year. Since the Yeti is out of production, what car would you recommend? I drive approximately 8,000 miles a year and would like a SUV of similar size.

WB, via email
The Skoda replacement is the Karoq. The SEAT replacement is the Ateca. But we'd be looking at a KIA Sportage 1.6T GDI AWD, a Hyundai Tucson 1.6T GDI AWD or a Suzuki Vitara S 1.4T Boosterjet AllGrip.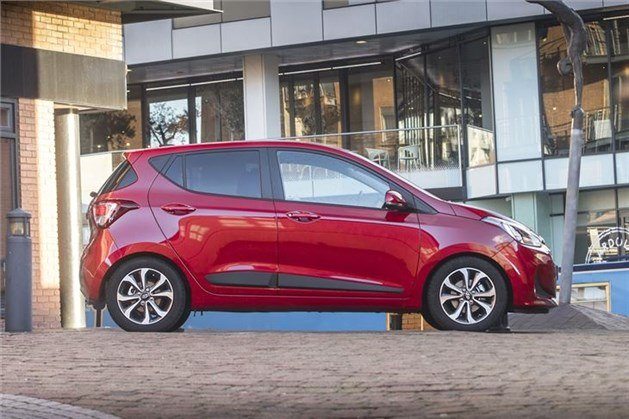 Change of life
We want to change our car from diesel to petrol. We currently have a 10-year old Audi A3 manual. We want something a bit smaller. We do very little mileage, just around town. We are in our 70s. We were thinking of buying a used automatic as it's supposed to be easier to drive (we have no mobility issues). But a neighbour, who works in a car accident repair garage, says not to get an automatic as older people's brains are wired into manual driving if they haven't previously driven an automatic, and the garage gets loads of collision damaged cars from older drivers. We have never driven an automatic before. We were thinking of maybe a VW Polo or a Hyundai i10 or i20. We need advice.

PLJ, via email
Don't get an automatic. Unless you can learn to accelerate with your right foot and brake with your left foot you will probably lose control, like the thousands of elderly people every year who sometimes run people over. Go for a Hyundai i10 or a KIA Picanto. Small cars that are easy to get in and out of, uncomplicated and are easy to park.
The wheel thing
I'm moving on from an X3 3.5d after 82,000 trouble-free miles over 5 years. I've found a 'fully loaded' main dealer 2018 X3 3.0d with just 10 miles on the clock for £39k. Unfortunately 'fully loaded' includes ridiculous 21-inch wheels. I know you liked the ride on standard wheels, but do I walk away from 21-inch (It's a long-distance sale so no chance for a proper drive until largely committed).
MP, via email
Buy it. Buy a set of sensible wheels. And sell the 21s on eBay. Some idiot will want them.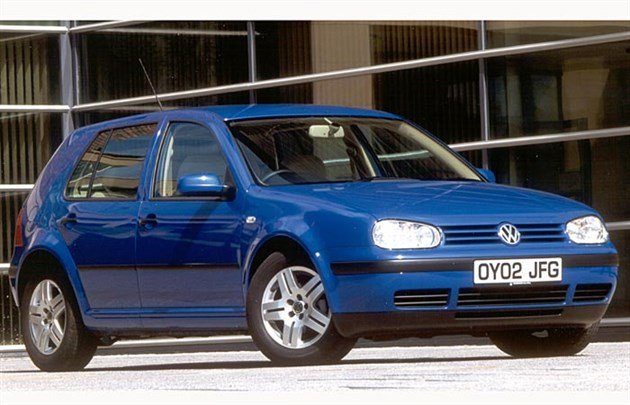 Traction trauma
I have owned a VW Golf Mk4 GT TDI since 2000. I purchased it new and it has a relatively low mileage at 67,000. It has just passed its MoT with no reported problems. However, in the last 6 weeks it has developed a fault that, when driving, the warning triangle denoting a problem with traction control and ASR comes on, then a few seconds later the stop message comes up and the vehicle comes to a halt. This is very random, only happening 4 times in total. I then turn on the ignition off and on and the car starts with no sign of the fault. A VW dealer has offered to put it on "diagnostics" for £85, but doesn't guarantee finding the fault as the vehicle re-starts and this may well cancel out finding a fault. Any thoughts?
AK, via email
Might be a failing ABS sensor or reluctor ring. Might be a failing brake pressure valve inside the ATE Teves Mk 60 ABS/ESP module. Send the module to ecutesting.com to be fixed. Costs around £400.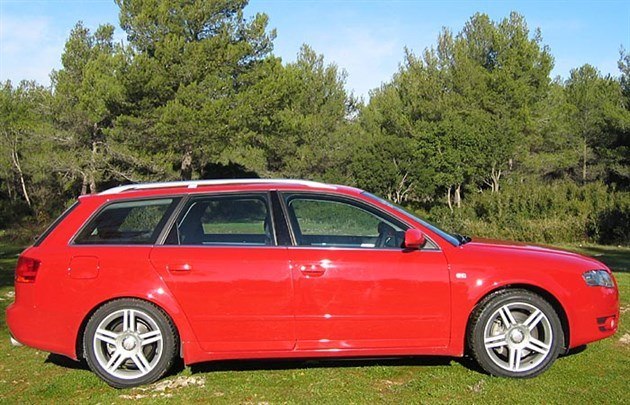 Window pain
I have an Audi A4 Avant TDI automatic, model version: 3A (1/2005 - 4/2008) UK reg: GF56LWE, Engine Number: BRE 081256, Registration Date: 16th October 2006. I had an EGR delete ECU remap carried out 2 years ago and, as I live in France, I had continental headlights fitted. Apart from these, no other modifications. Very recently it has started to open fully the front windows often after being left fully locked by remote key. Sometimes, the hazard lights also flash when this happens. It seems also to do this when it's raining. Can you suggest a solution, preferably DIY?
DP, Le Dorat
Two possible reasons. One is the remote key that has a universal unlocking and windows opening function. You need to disable that, or get a new key. The other is moisture in the central locking and windows ECU inside the driver's door (which is a very wet place). 
Corsicar 
I have a Corsa 1.4 litre petrol automatic. It recently developed an intermittent starting problem. When the problem occurs, turning the key to start produces a click but no ignition. The problem is not battery related as there is no dipping of the dashboard lights. Various things "appear" to fix it, such as rocking the car in Park, and it starts. When I say "intermittent", the problem can happen a couple of days in a row from cold then nothing for some time. Any thoughts please on what might be the problem?
JN, via email
Probably lost a tooth from the flywheel starter ring so the starter motor cannot engage properly, sticks and the electrical relay opens, which is the 'click' you hear. Rocking the car held the starter pinion find a tooth on the flywheel so it can start the engine.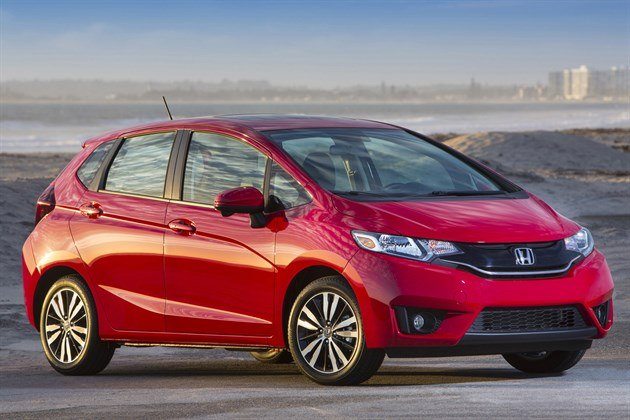 80s cars
We have a 2014 Nissan Note Acenta 1.2. We are now 80 and looking to change to a suitable new car of no larger size with the following criteria, preferably automatic (wife has mild Parkinsons and this would keep her driving longer): maybe a petrol hybrid (more eco-friendly and future-proof); higher driving position (ease of access because of age); no wider (to negotiate country lanes); good boot space with plenty of flexibility and ease of access; preferably flat loading; a modicum of comfort for long-legged driver and occasional long-distance driving; good reliability essential. As it's likely to be the last car we'll get, we don't want to make the wrong decision. Cost is not a priority. Any thoughts would be welcome.
IGJ, Exeter
Either a Honda Jazz 1.5iVTEC CVT-7, a Honda HR-V 1.5iVTEC CVT-7 or a KIA Niro PHEV (that's a plug-in hybrid).
Misunderstanding
I cannot understand you continuing 'Project Fear' for drivers of diesel cars: your latest advice to a retiree being that they need to be driven continuously for a minimum of 50 miles, at least once a week, to avoid emission problems. I retired 25 years ago and have continued to drive Vauxhall diesels: two Vectras and an Insignia, although I now only drive around 6,000 miles a year. My journeys are mainly less than 10 miles with only about half a dozen a year in excess of 50 miles. During this time, I have only experienced one diesel related problem; when the DPF warning light came on I just followed the advice in a YouTube video and drove for 30 minutes never letting the rpm fall below 2,000: problem solved.
JF, Stamford
You're driving older diesels, prior to SCR. And you don't know the problems people are having with diesels. I do because they write to me and complain, in their tens of thousands.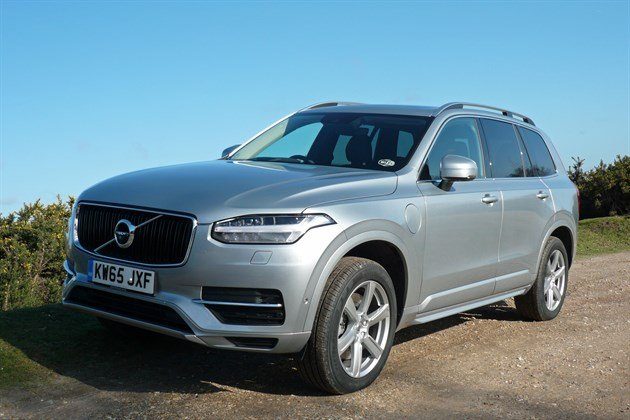 Lesser evil
Honest advice: If you had a choice of 2 cars: the Volvo XC90 or Land Rover Discovery 5, which would you buy? Also in terms of running costs and overall value. Which is cheaper to run and holds it value better .
RP, via email
New, possibly a Volvo XC90 T8: /road-tests/volvo/volvo-xc90-t8-2016-road-test/  Used, possibly a Volvo XC90 T5 because, though the Discovery 4 is a better vehicle with a higher towing capacity, it has had too many problems: /carbycar/land-rover/discovery-4-2009/good/  But better than either a KIA Sorento with balance of 7 year 100k warranty: /road-tests/kia/kia-sorento-2015-road-test/ and /road-tests/kia/kia-sorento-22-crdi-gt-line-s-2018-road-test/ Or Hyundai Santa Fe with balance of 5 year unlimited mileage warranty: /road-tests/hyundai/hyundai-santa-fe-premium-se-2019-road-test/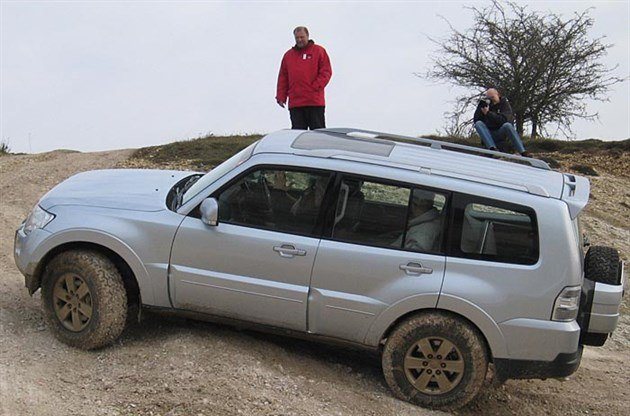 Paj engineering
I have a 2008 Mitsubishi Pajero (Montero). Its ABS light has come on by itself and there is a piercing alarm noise, so it's difficult to drive. The brake fluid is within level and I don't have any wheel spinning on off-road-tracks, snow or grime. It has happened for the first time. Could you guess any probable cause?
AS, via email
Either the ABS module has failed or one of the reluctor ring/sensors has failed. First, establish which. Then, if it's the ABS module, contact http://www.ecutesting.com and, if they say they can recondition it, send it away to them to be fixed.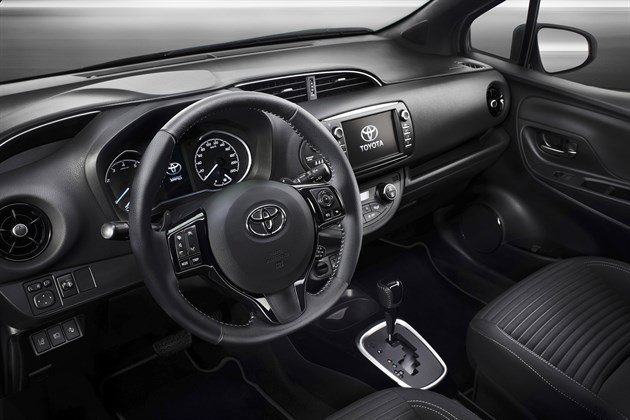 Daughtermatic
My 20-year old daughter has just passed her driving test for an automatic. What would be your advice for a first automatic car with a budget of between £4-6k ?

MJ, via email
If she can find a Toyota Yaris with a CVT auto (not an MMT) or a Honda Jazz CVT-7 (not an i-shift), go for that. Otherwise, a Mazda 2 1.5 Activmatic, KIA Rio, KIA Venga, Hyundai i20 or Hyundai ix20, all with 4-speed torque converter auto.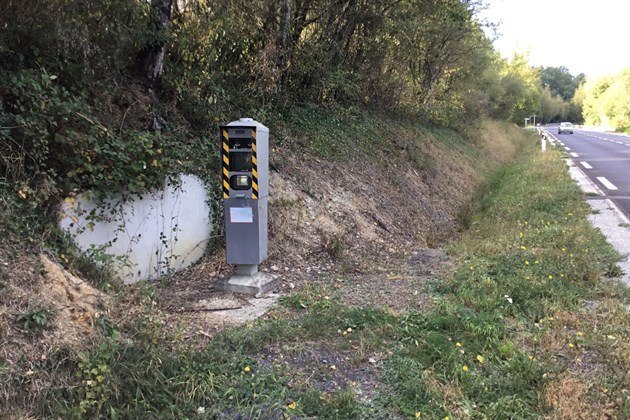 Shifty fifty?
I passed this monster on the N 122 south of Aurillac in late September on the opposite side of the road. A straight uphill stretch with no turnings when I was passing a slow truck in the now 80kmh (50mph) blanket limit. I have to say this very unpopular rule does little for safety. They need to teach the French to drive particularly on the small, winding side roads. Does your encyclopaedic knowledge include the time limit for the French authorities to present their summons after they have obtained my details from DVLA? By the way, are we charging foreign truck drivers who do not pay the toll at the Dartford Crossing? They could use ANPR technology at the ports while the trucks were queuing for ferries or trains.

DA, via email
Yes, nasty little things. President Macron isn't doing too well with the motoring population, is he? If only the Brits would riot in the streets against stupid political decisions. I don't think there's a time limit. But I'm afraid they have some stats that prove a reduction in the death rate since these new limits were imposed. It's up to Dart Charge to pursue foreign drivers who fail to pay. I expect the decision will be based on expediency. If it costs more to pursue the drivers for the penalty than is actually generated by the penalty then it would be stupid to pursue them.
Click back Honest John's Motoring Agonies 09-03-2019 Part 1
Comments
Author

Honest John
Latest